Tomato cucumber onion salad
This tomato cucumber onion salad is a crunchy, refreshing, simple dish that you can enjoy as a starter or as a side dish. Pick your favorite tomatoes, we love Roma tomatoes, a crunchy cucumber, and sweet red onion.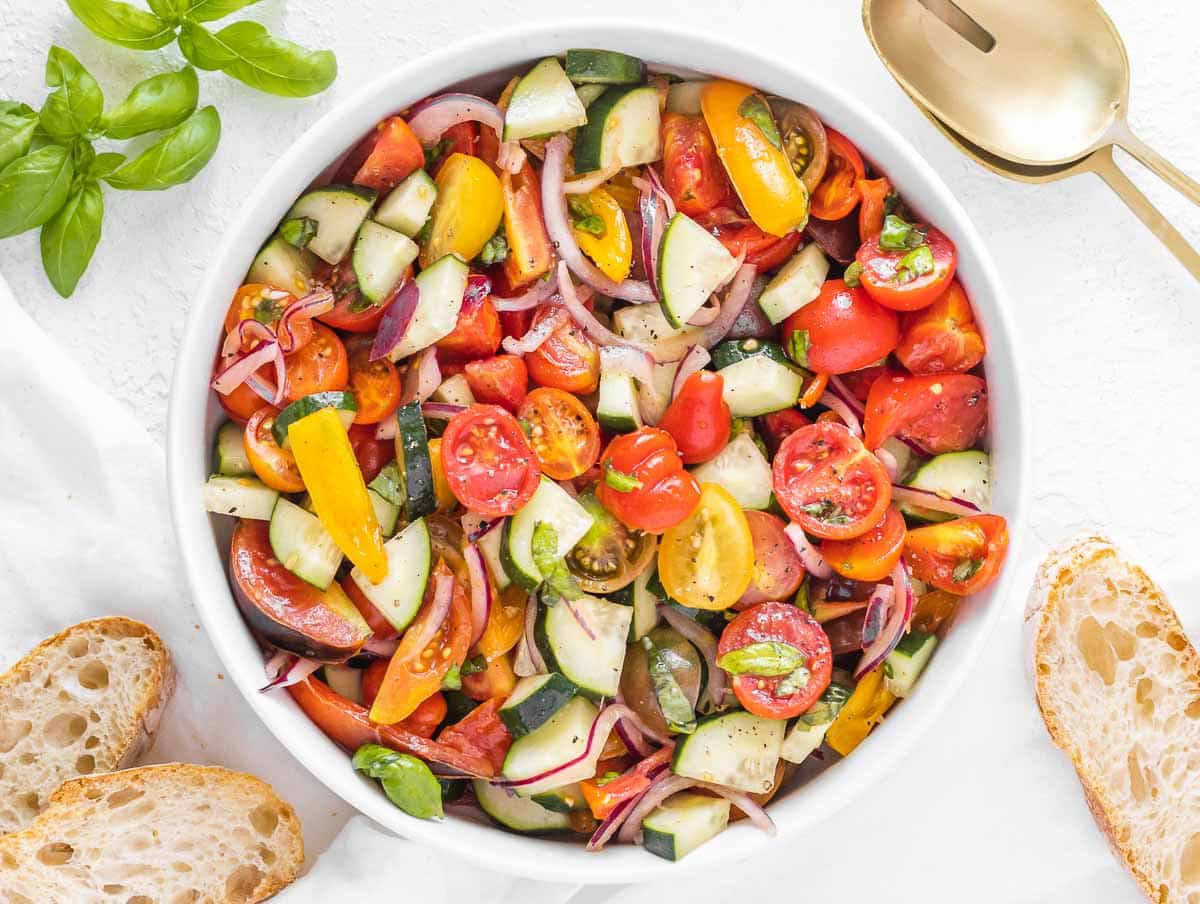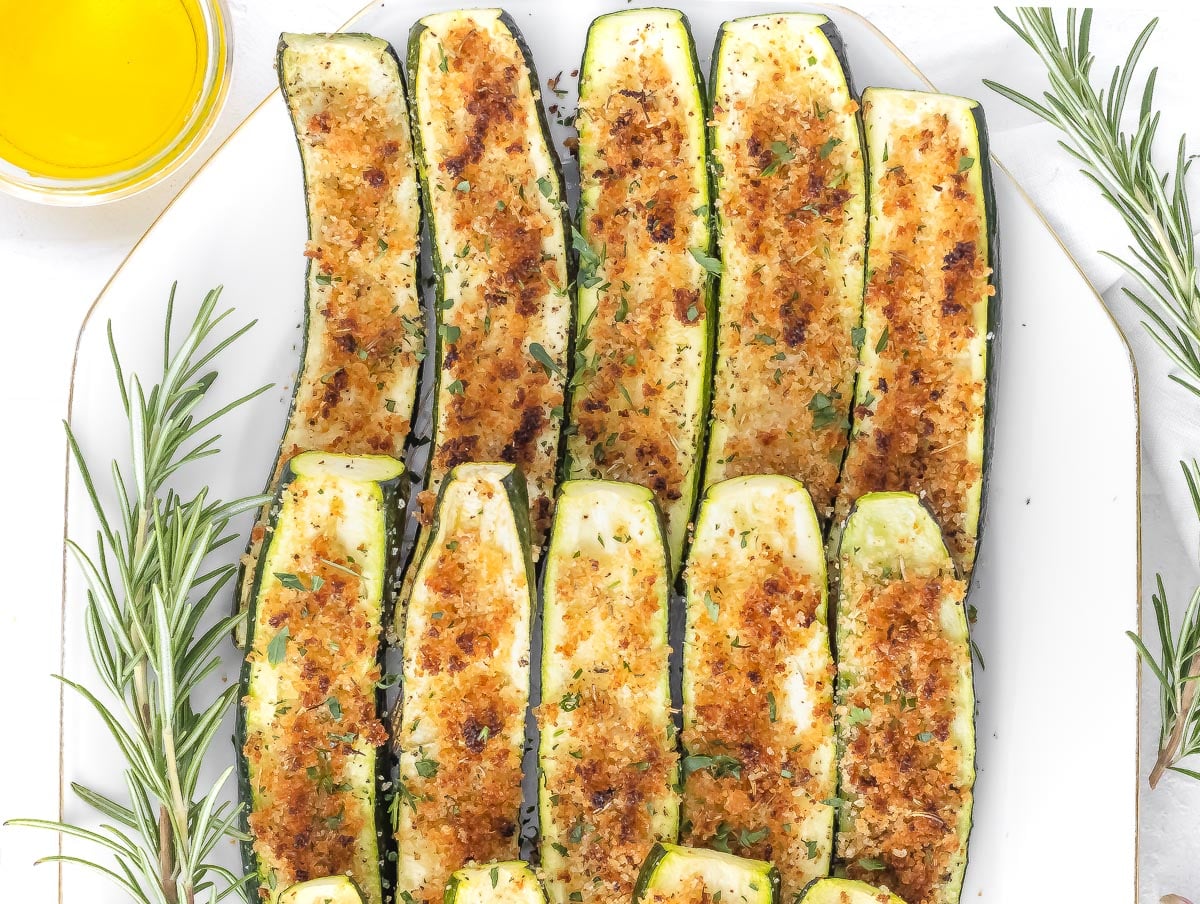 Crispy kale chips
Our kale chips in the oven are made with whole leaves of cavolo nero, also known as black kale. For seasoning, we use lemon, garlic, and chili flakes.
Easy tomato bruschetta
Tomato bruschetta is crunchy, juicy, garlicky, and perfect as a crunchy side dish loaded with juicy tomatoes. The recipe is simple, and you can make it in 10 minutes with a few ingredients.
Oven-roasted bell pepper
A delicious recipe that can be served as an antipasto, a side dish, or can be used as a base for many other recipes like salads and pasta.

In this recipe, we show you the easiest and fastest method to roast, peel, and marinate your bell peppers the Italian way!
Roasted Brussels with maple syrup
Roasted Brussels sprouts with maple syrup are a delicious side for the holidays or with a quick tofu recipe.

Roast them for 30 minutes in the oven, and drizzle with a finger-liking, sweet and tangy maple syrup, and lemon dressing.
Red cabbage salad with candied walnuts
This red cabbage slaw is easy, crunchy, and comforting just like a regular slaw, but with the added apples and candied walnuts, you get that irresistible sweet, sour, and nutty crunch that your taste buds love so much.
For many more easy and healthy side dishes make sure to check out our Sides Recipes Page!
If you liked these 25 best vegetable sides, you might also like: