Welcome to this list of 40 easy meatless meals rich in protein and with maximum flavor.
We've collected our favorite soups, pasta, stews, and salads. Expect plenty of taste, chewy texture, creamy sauces, and fulfilling plant-based ingredients.
Tasting meatless meals can become an exciting journey for seasoned vegetarians as well as curious omnivores.
Whether you are seeking to reduce your carbon footprint, explore new protein sources, or add more plant-based variety to your diet, these meals cater to diverse dietary preferences.
So, let's dive into a world of flavors, textures, and aromas, proving meatless doesn't mean flavorless. Instead, it means a vibrant, fulfilling, and sustainable culinary experience.
Our 40 best Meat-free Dinners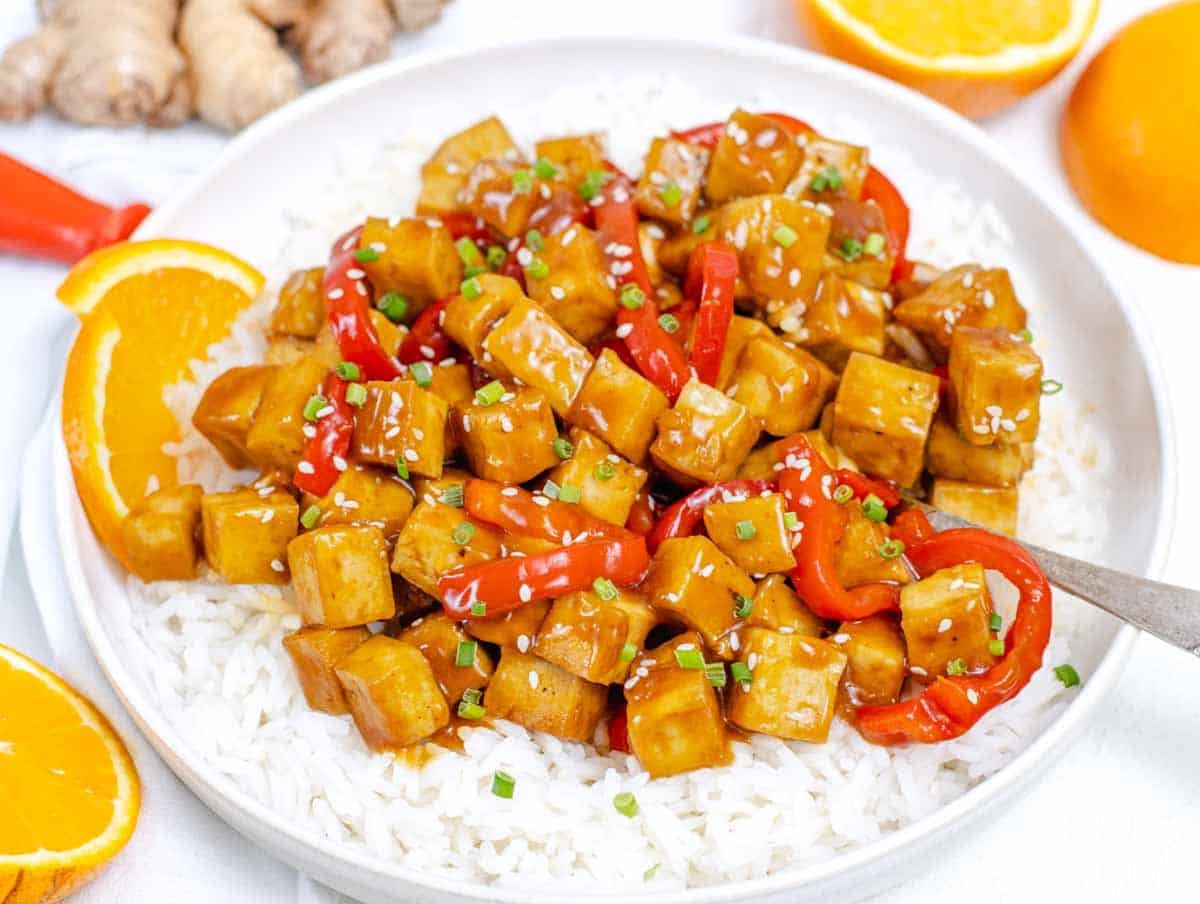 Orange tofu is an easy substitute for orange chicken.
Make it in less than 30 minutes for an Asian-inspired everyday dinner that is healthier and better than takeaway.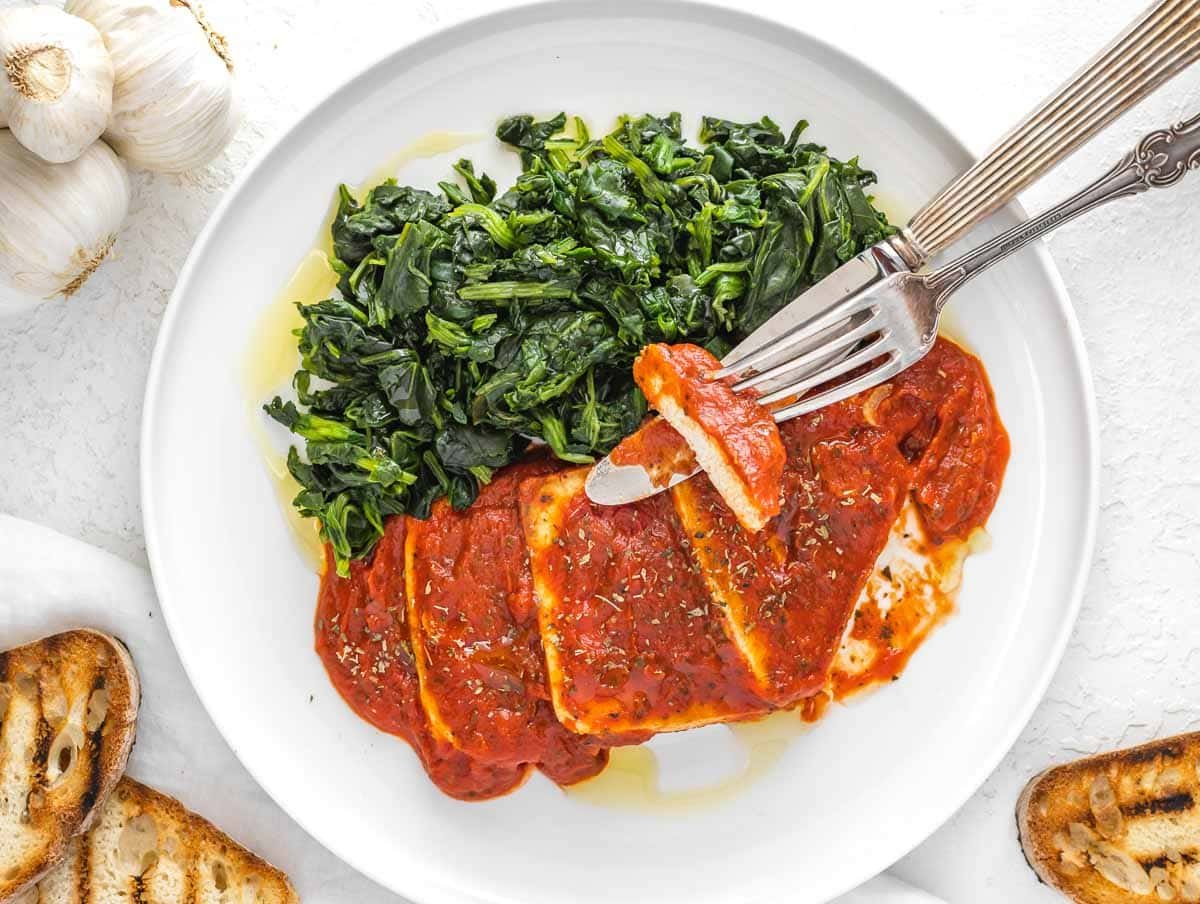 These easy tofu cutlets in marinara sauce are a simple yet tasty pan-fried recipe, ready in 20 minutes.
Serve them with white rice, crusty bread, or focaccia on the side to sop up the sauce leftovers.
Piadina is a thin, yeast-free Italian flatbread filled with cheese, pesto, hummus, avocado spread, and leafy greens.
Enjoy this homemade flatbread as a light lunch and dinner. It's yeast-free, and you can make them in about 40 minutes.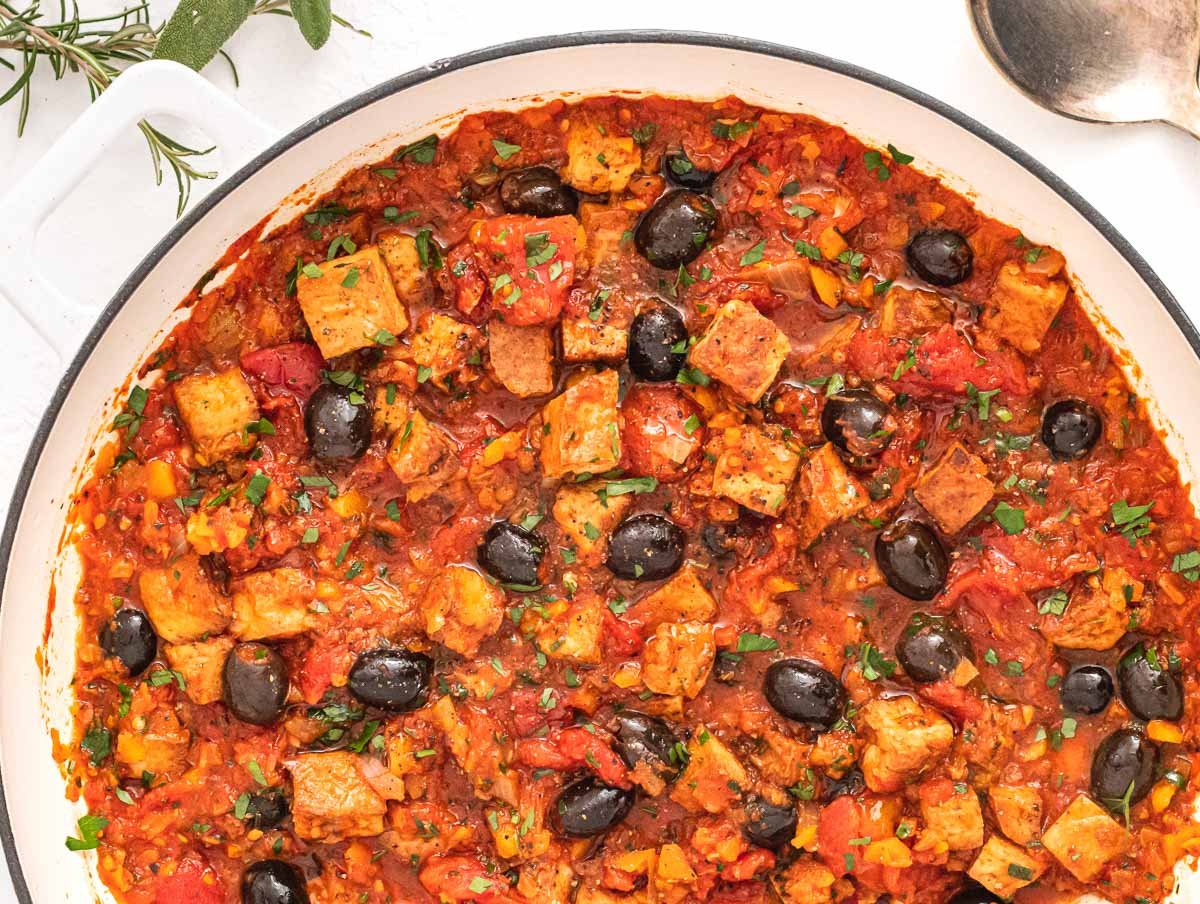 We might use tofu instead of chicken, but this caciatore is rich, earthy, meaty, and packed with rich tomato flavor.
Chewy and jerky-like, you've never had tofu like this before.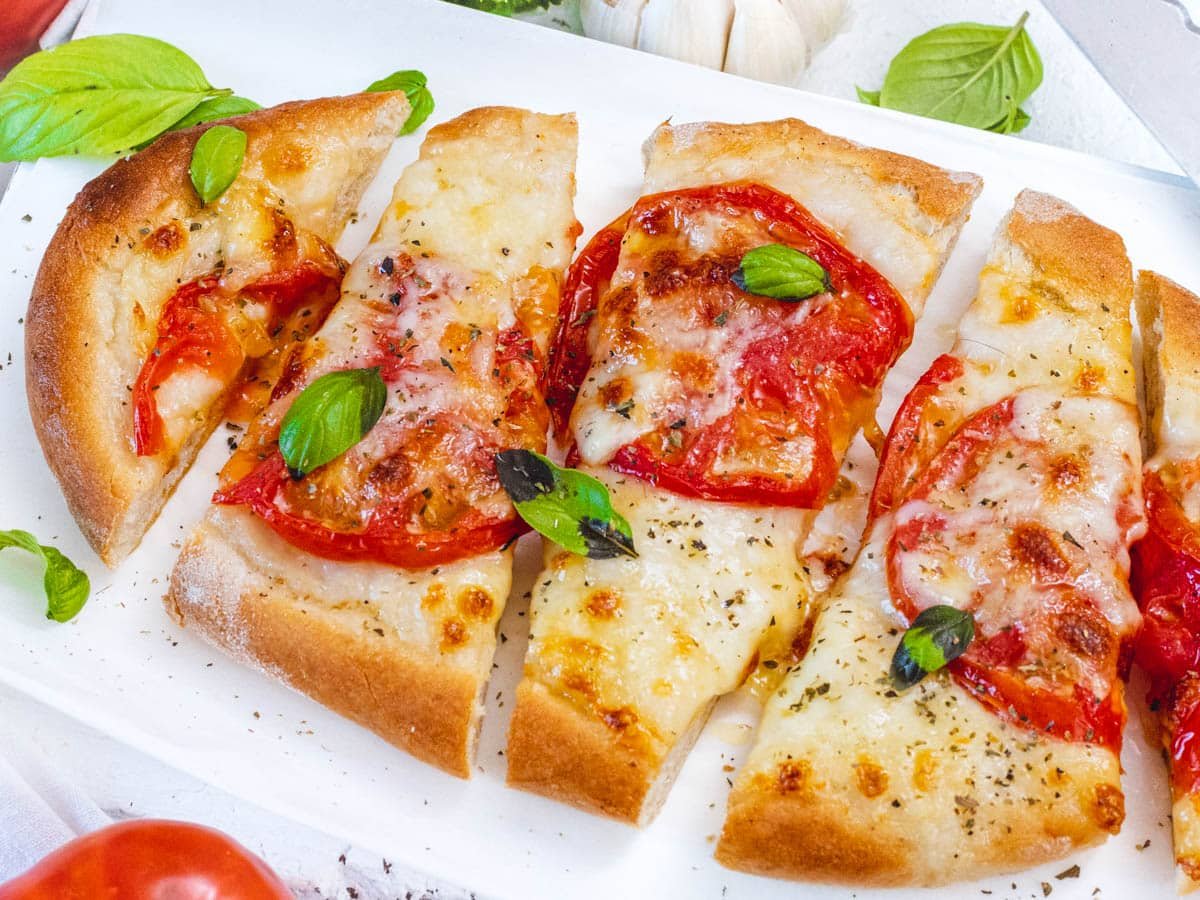 This flatbread pizza recipe is easy to make with simple ingredients.
You'll get soft flatbreads with a crunch and topped with colorful veggies, luxurious pesto, and cheeses.
An Italian recipe for lemon chicken inspires this lemon tofu.
We replaced the chicken fillet with tofu slices, resulting in a delicious meal that can be prepared in 15 minutes.
With these vegetarian meatballs, you can have meatballs without the meat.
This recipe is quick and easy to make with straightforward ingredients. It's cozy, delicious, and with a rich marinara sauce.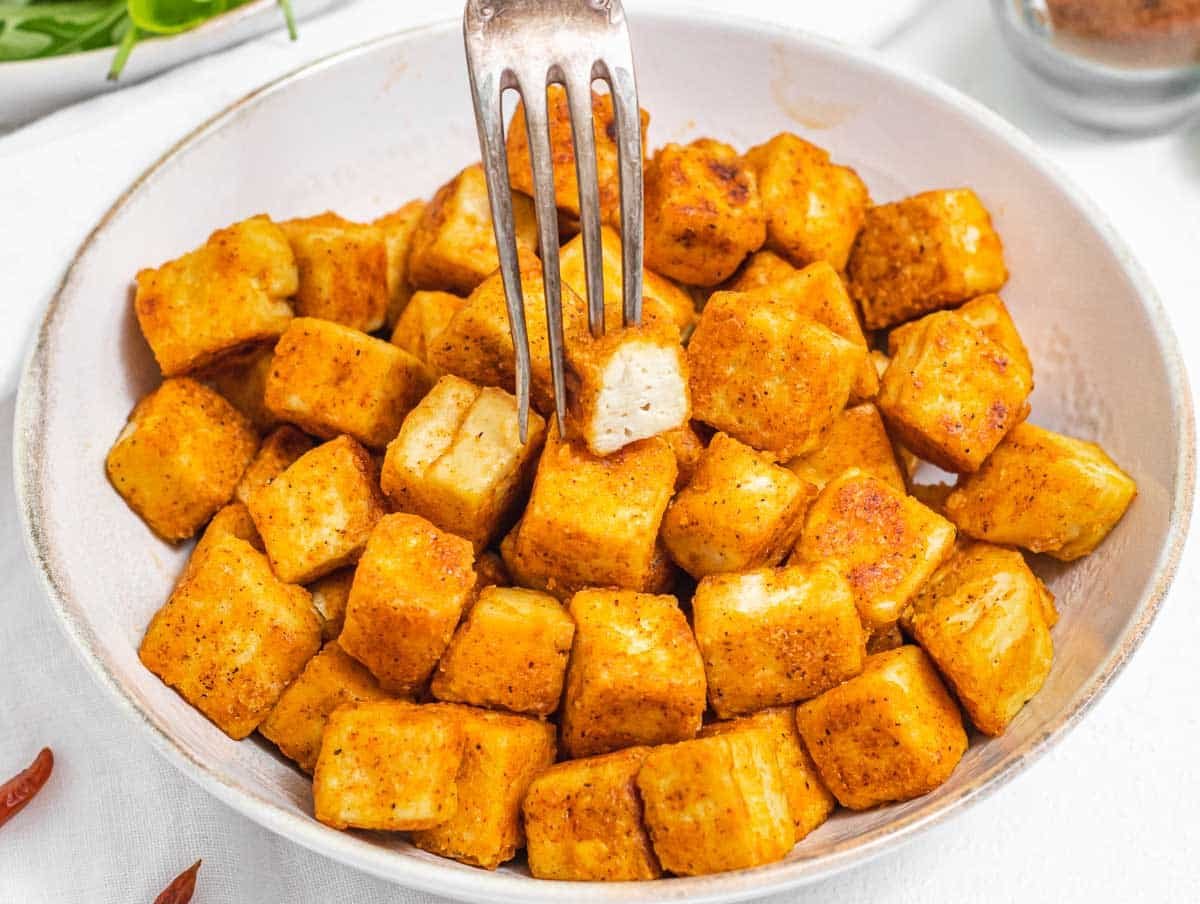 Fried tofu is one of the easiest ways to cook it in a pan; you can serve it on a bed of white rice, salad, or grain bowl.
Our recipe is vegetarian and vegan-friendly, tasty, and you can make it in less than 20 minutes with simple ingredients.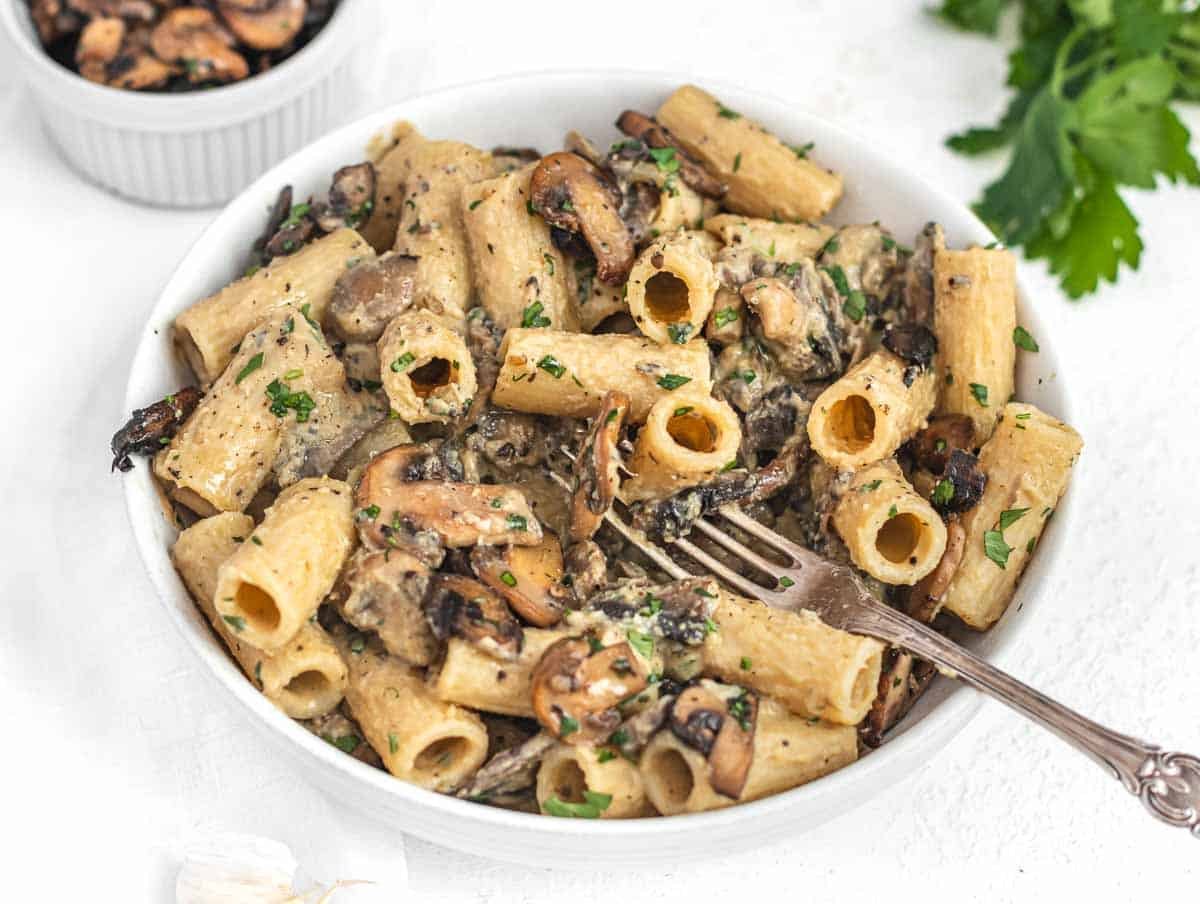 Make this 20-minute vegetarian dinner with homemade or store-bought hummus and quick sautèed mushrooms.
The combination of creamy hummus and charred mushrooms makes a satiating meatless meal.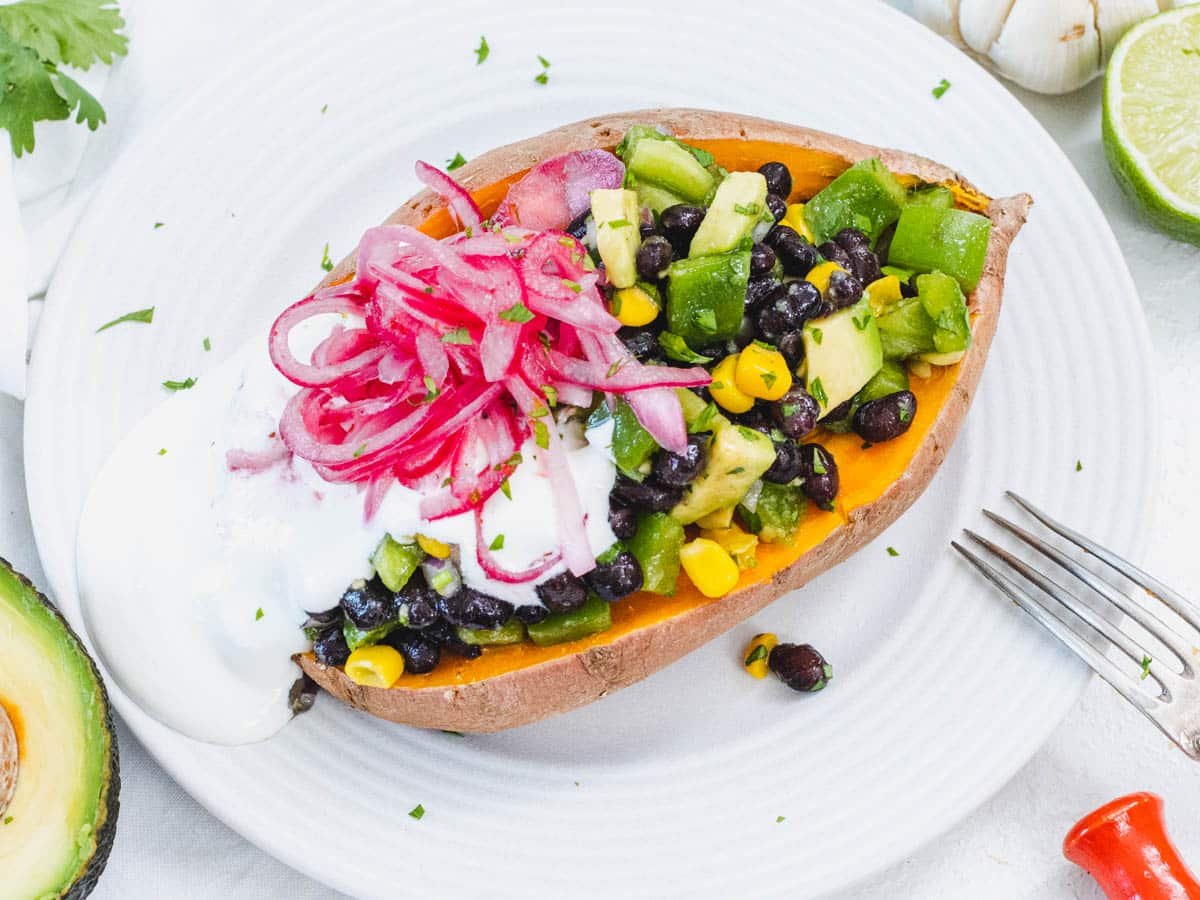 Microwave sweet potato is ready in 5 minutes, healthy, and delicious.
Eat it as is, or load the potato with a colorful topping with beans and grains - it's a veggie-packed and meat-free main dish.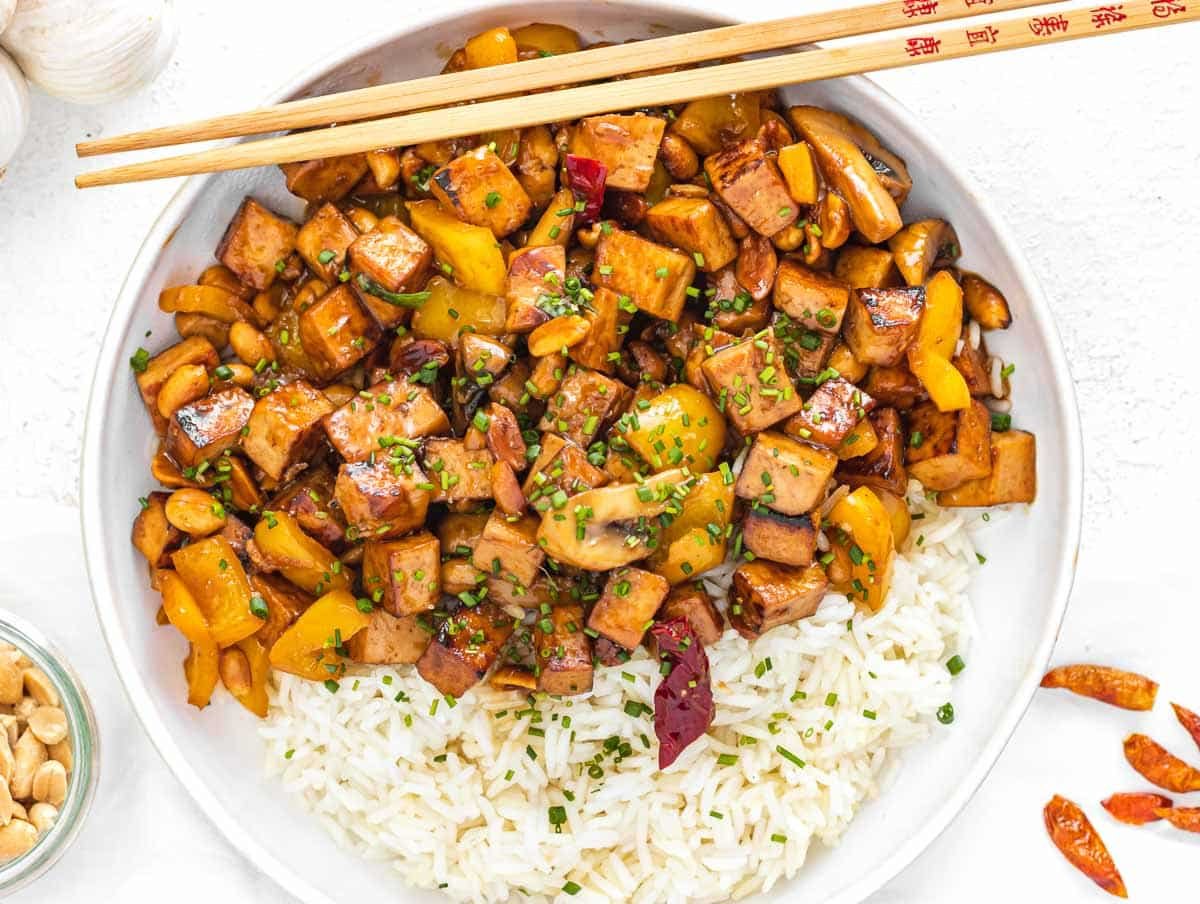 Try this delicious Chinese-inspired Kung Pao dish in less than 30 minutes and get plenty of plant-based protein, sticky sauce, and fresh veggies.
It's a colorful and vegetarian alternative to kung pao chicken with delicious Asian flavors.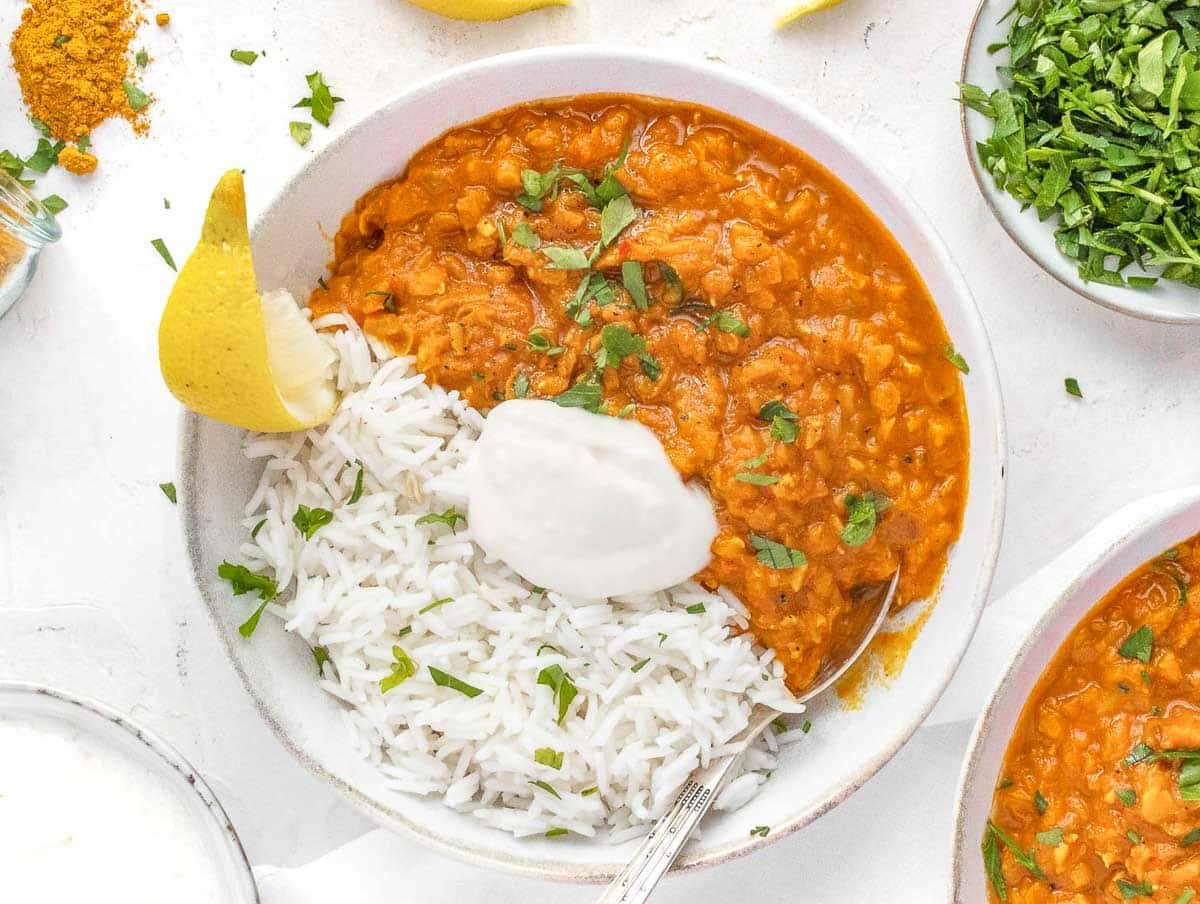 One of our favorite meatless dinners is this easy lentil curry, which you can make in one pot with simple ingredients in 30 minutes.
Serve with white rice, fresh parsley, and a dollop of yogurt for a comforting and creamy meal and a guaranteed crowd-pleaser.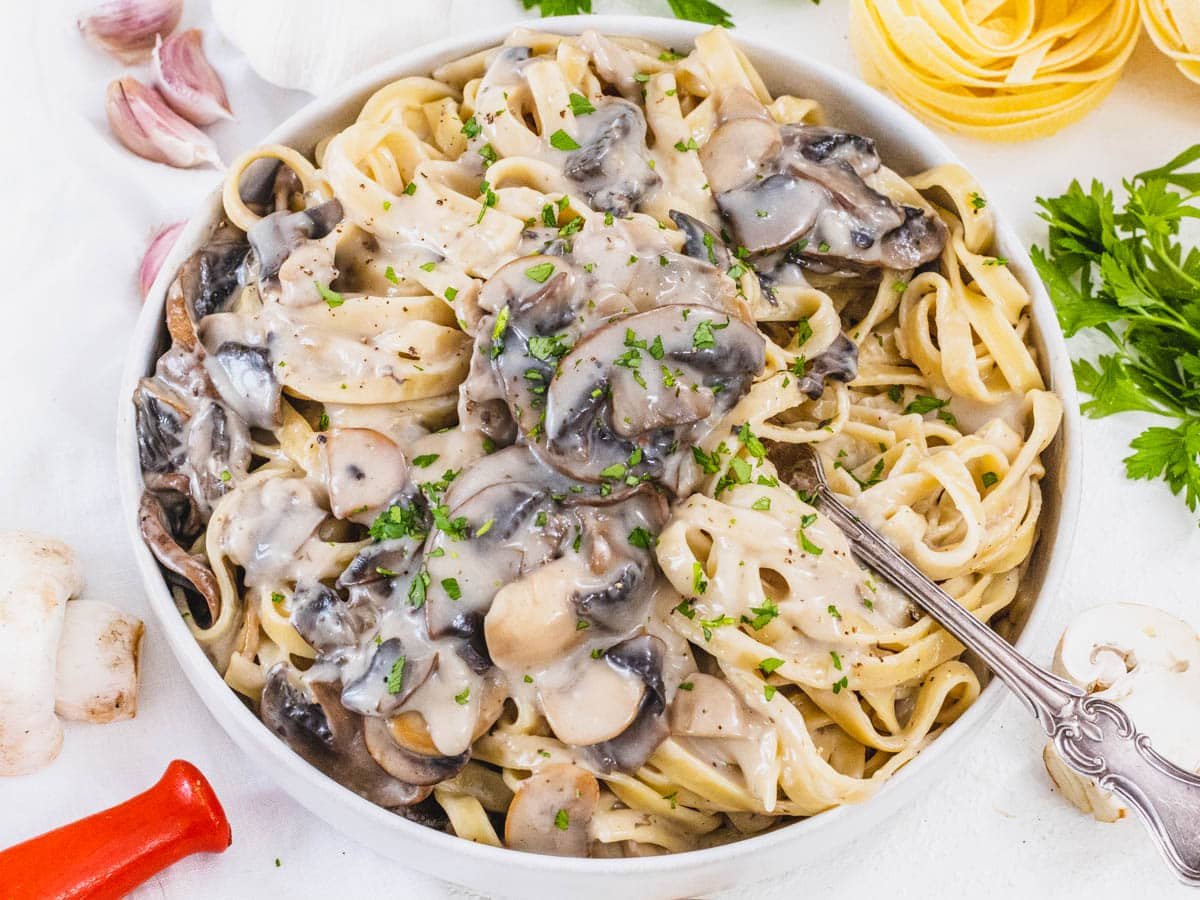 This tasty mushroom Alfredo is an easy 15-minute vegetarian meal with an irresistibly creamy and smooth sauce and sautéed mushrooms.
Serve it with an easy side salad for added greens and crisp, a perfect weeknight idea!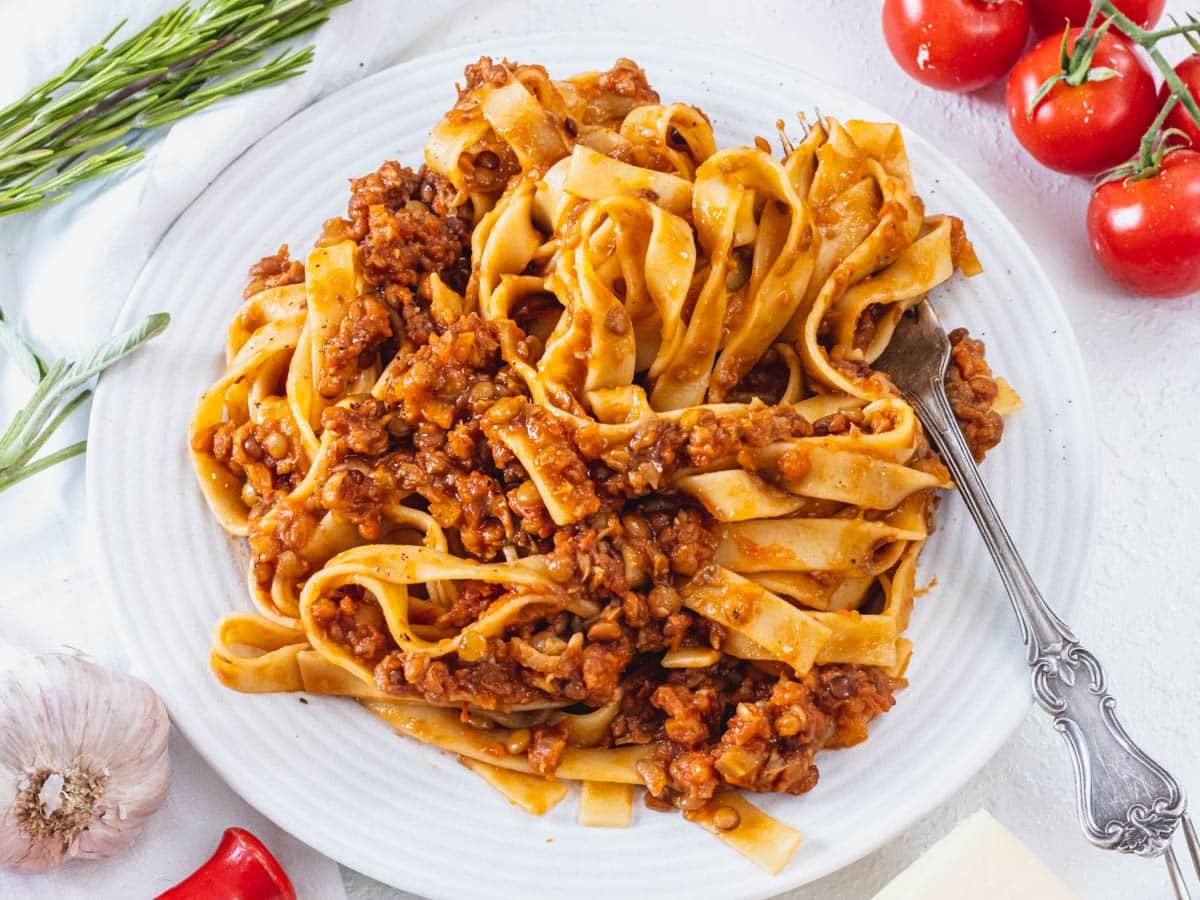 Here's an easy lentil bolognese with simple ingredients rich in taste and meaty texture.
You can make it for an everyday dinner or meal prep, as it keeps in the fridge for several days.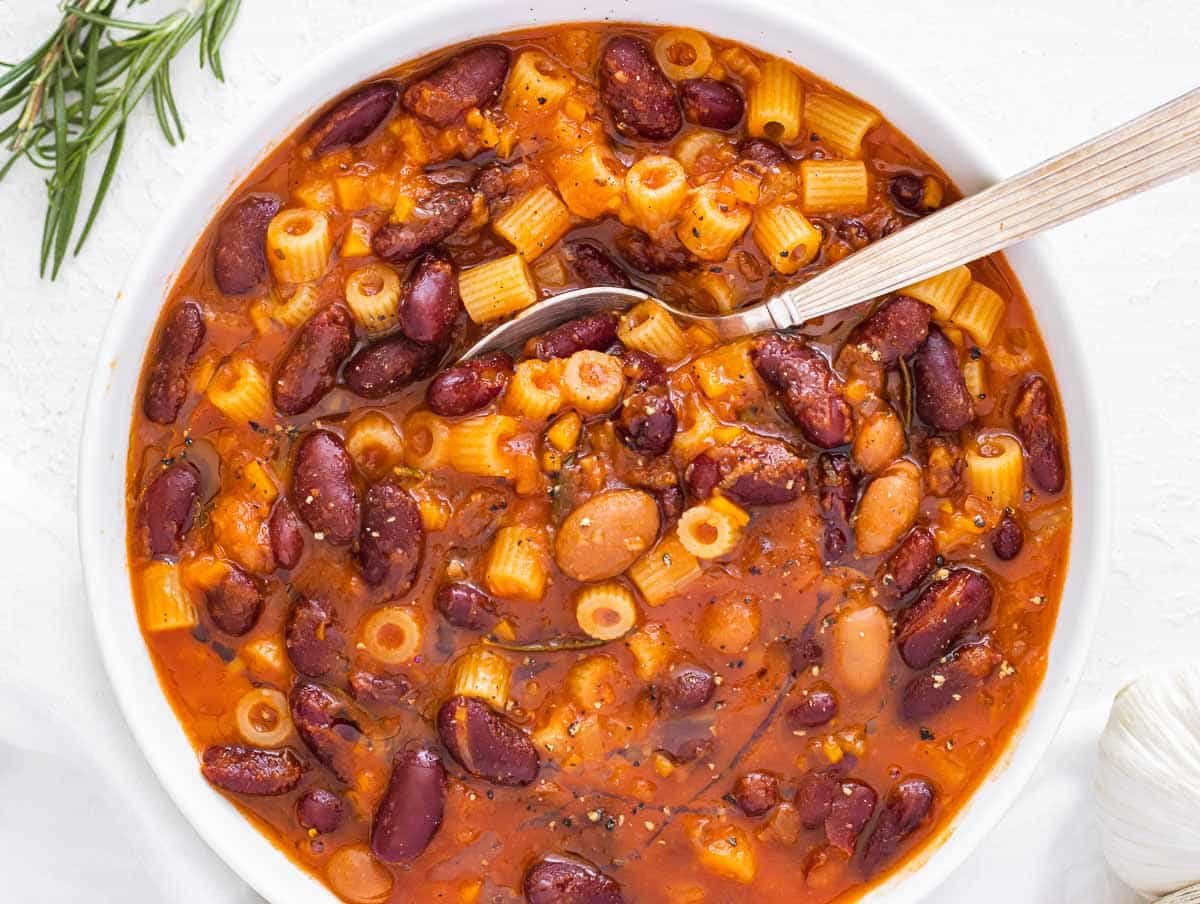 Pasta and beans is an easy and comforting meal with simple ingredients and Italian flavor that will please everyone around your table, kids and adults alike.
Serve it with a slice of toasted bread or bruschetta for an authentic and cozy dinner.
This chickpea pasta salad is a quick and wholesome dish made with fresh and nutritious ingredients in less than 20 minutes.
A creamy mustard dressing gives a glossy and tangy coating, making this pasta a meal-prep favorite.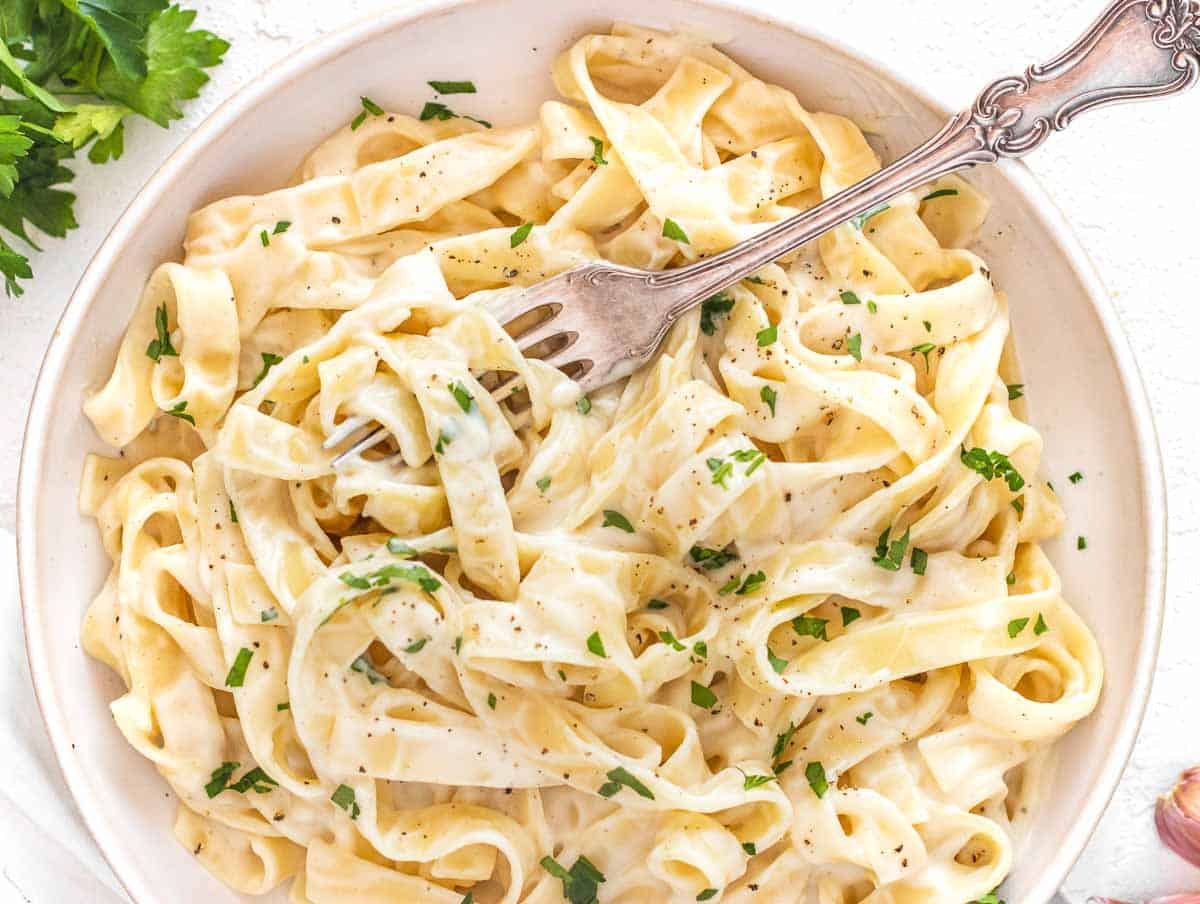 You'll love this veggie-packed Alfredo because it's a million times lighter than the original Alfredo, but it's still tasty, fulfilling, and ready in 30 minutes.
Serve it with a sprinkle of parsley and a quick salad for extra greens.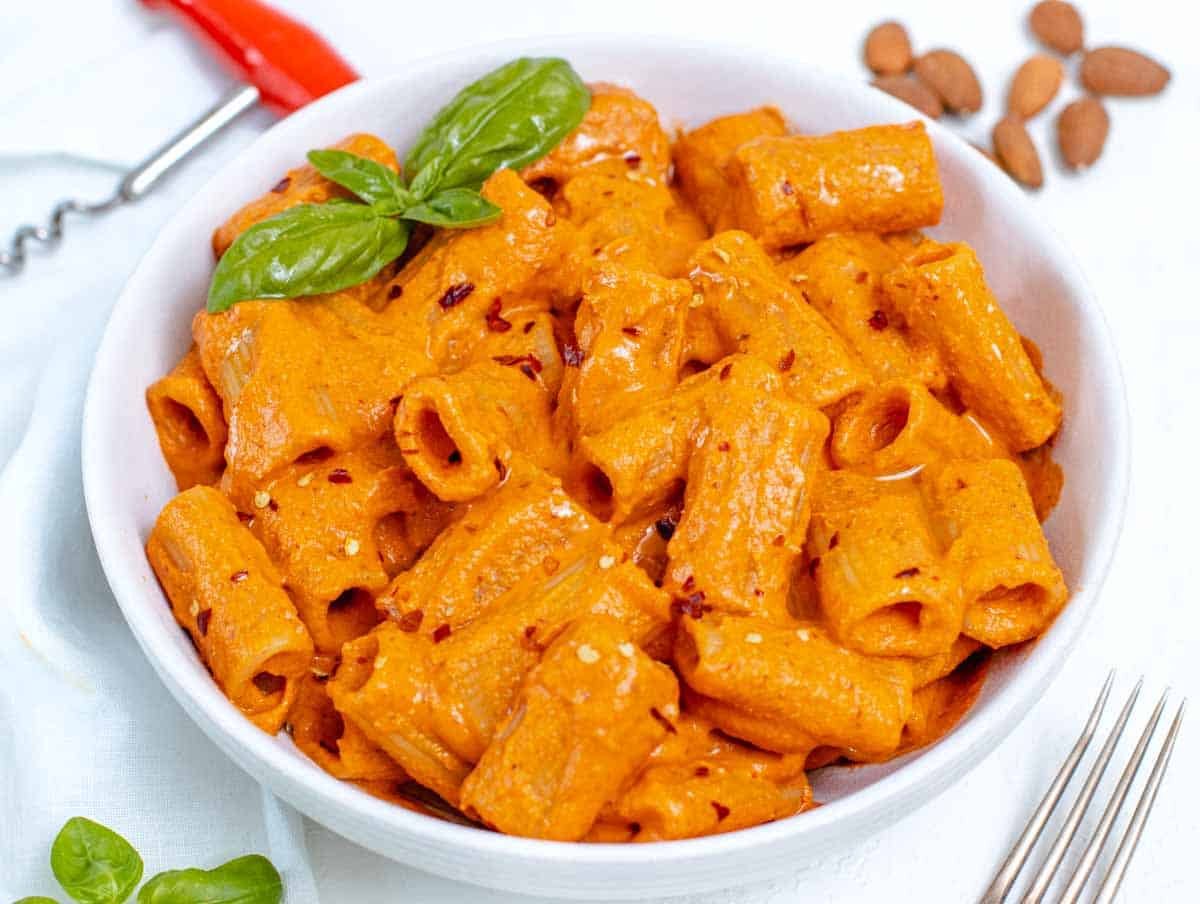 Here's a 20-minute vegetarian pasta recipe that is simple and made with minimal effort for an everyday dinner.
It's creamy, nutritious, and delicious, with hidden veggies that please even the pickiest eaters.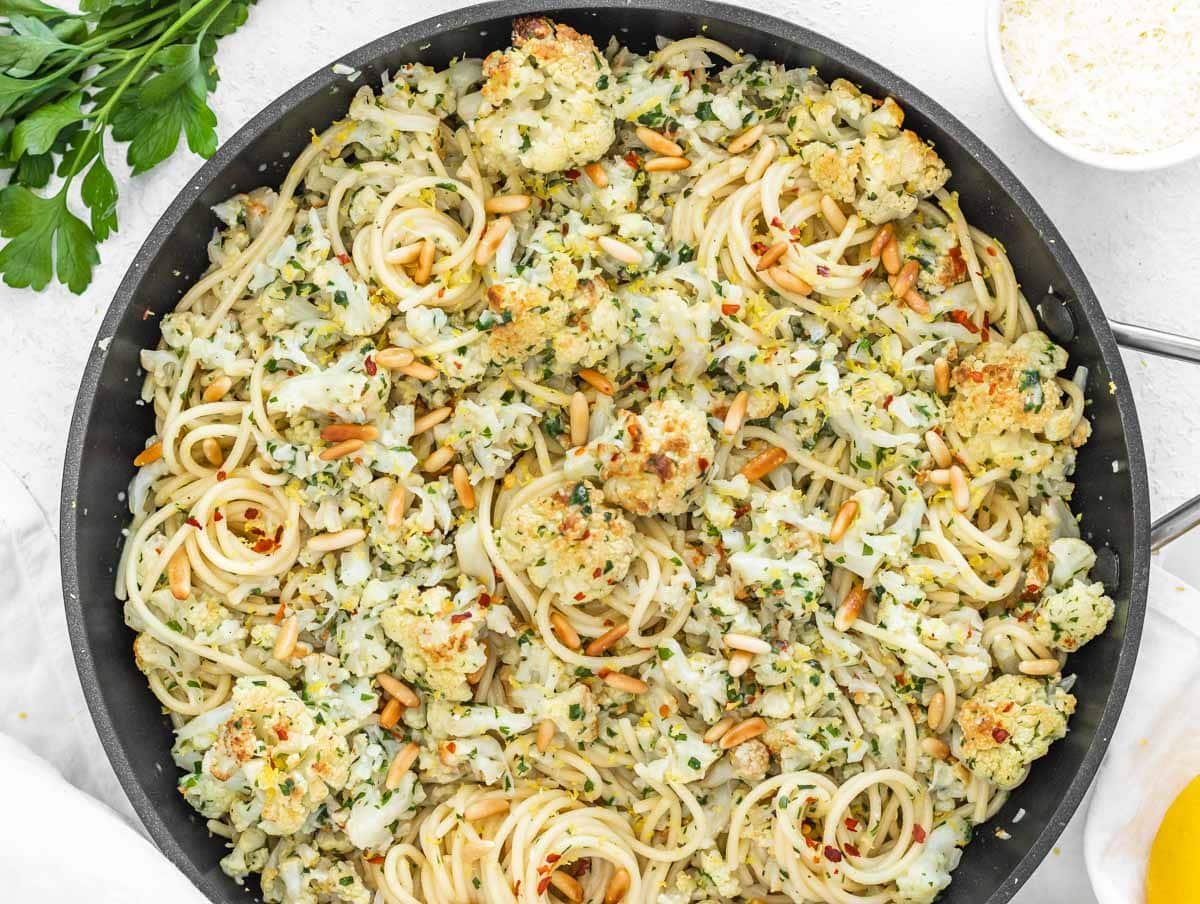 Try this white and refreshing vegetarian cauliflower pasta with fresh herbs and pine nuts.
Roasted cauliflower florets meet delicious garlic and olive oil sauce, plenty of fresh parsley, and lemon zest, a light and wholesome dinner idea.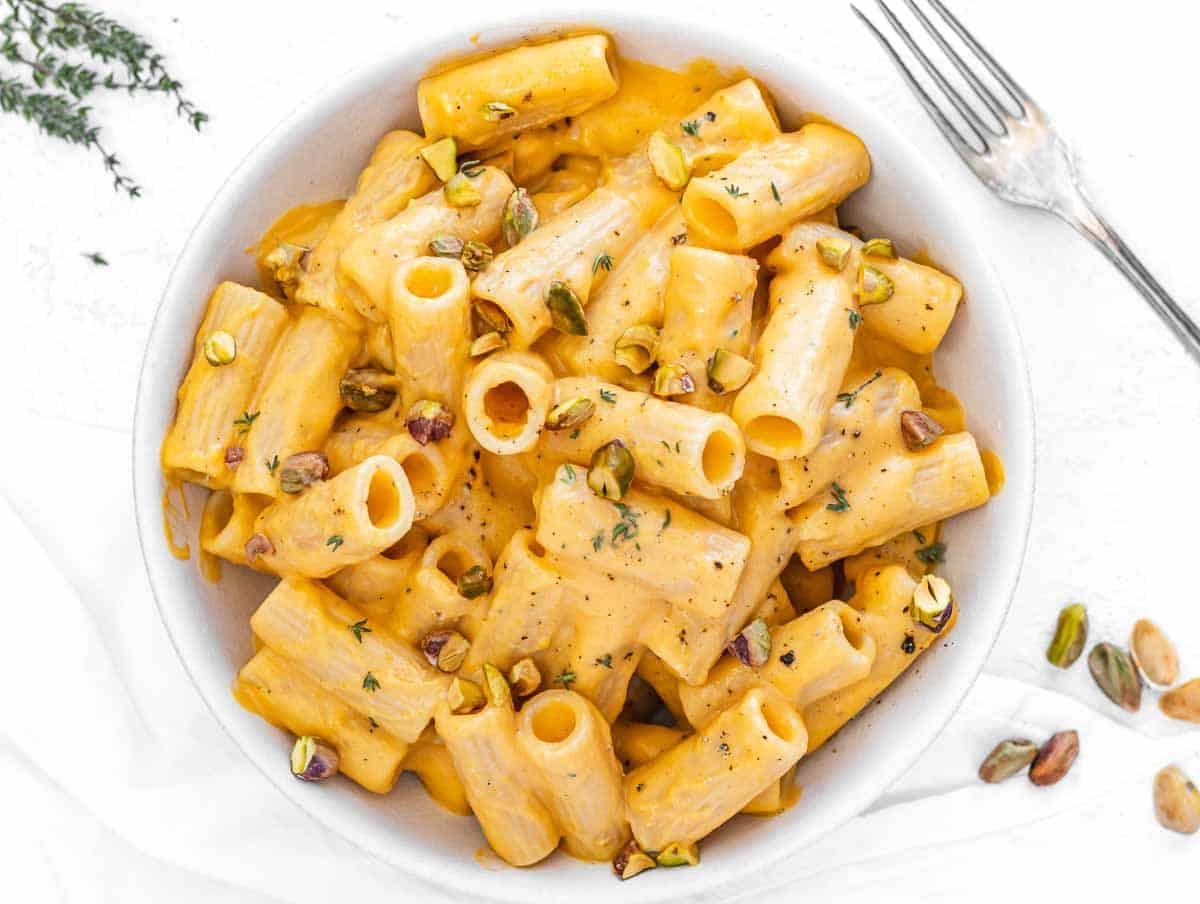 This butternut squash pasta is creamy, restaurant-worthy, and with a velvety smooth sauce.
It's quick and straightforward; you can make it any day of the week, either as a vegan or vegetarian dinner.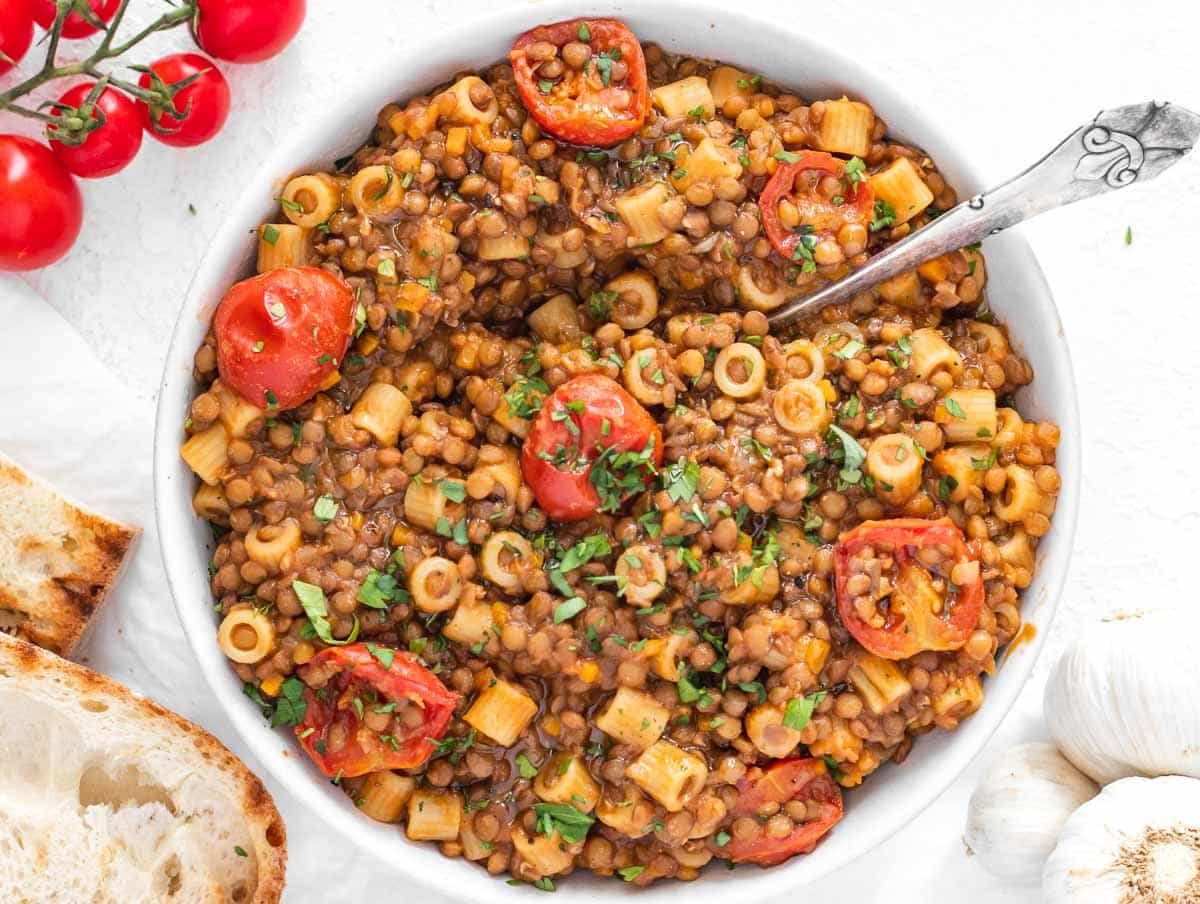 Meatless and delicious pasta is not a problem with this Italian lentil pasta.
It's a perfect main dish for dinner, is kids-friendly, and contains all the macros to keep you healthy and satiated.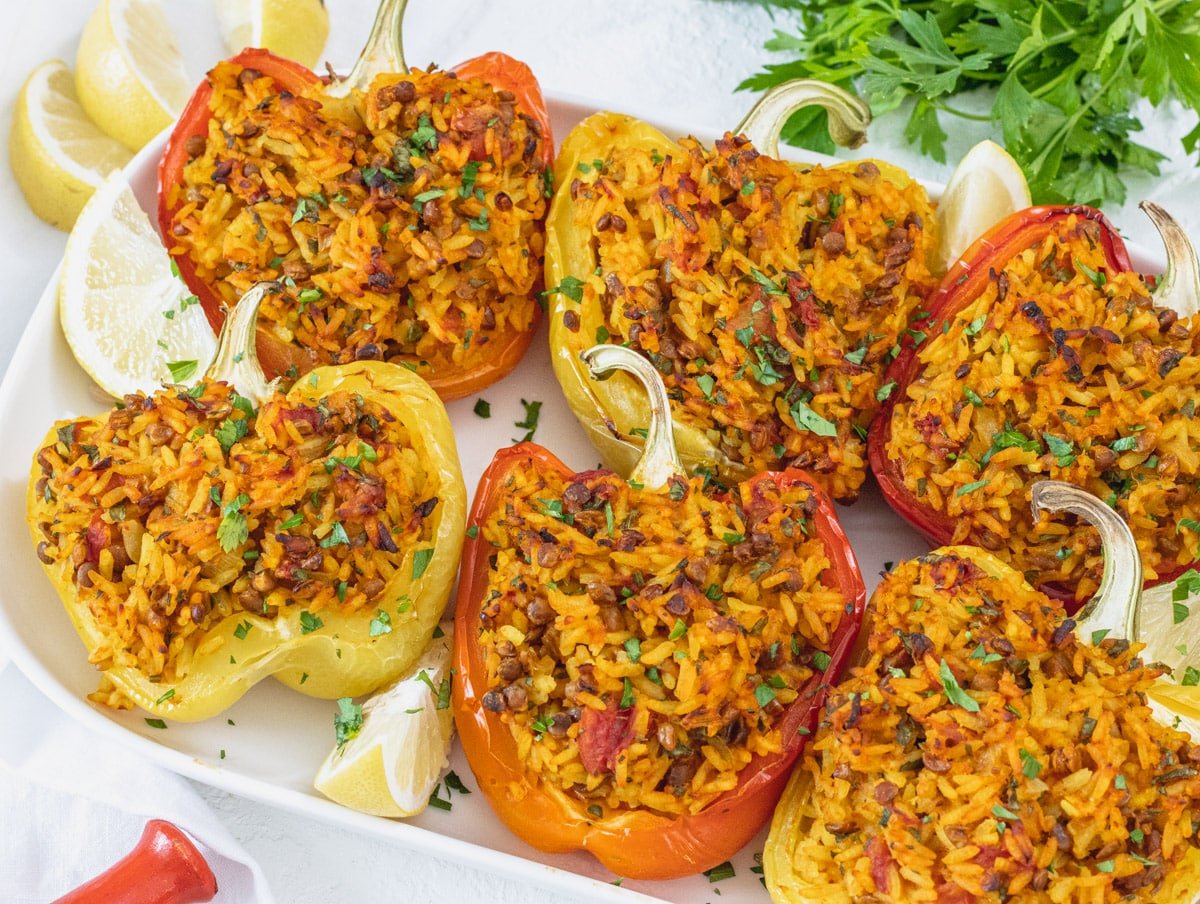 Our stuffed peppers recipe is inspired by Mediterranean, Levantine, and Middle-Eastern flavors, and especially from our lentil mujaddara.
We make a meat-free filling that mixes lentils, rice, fresh herbs, and fragrant spices.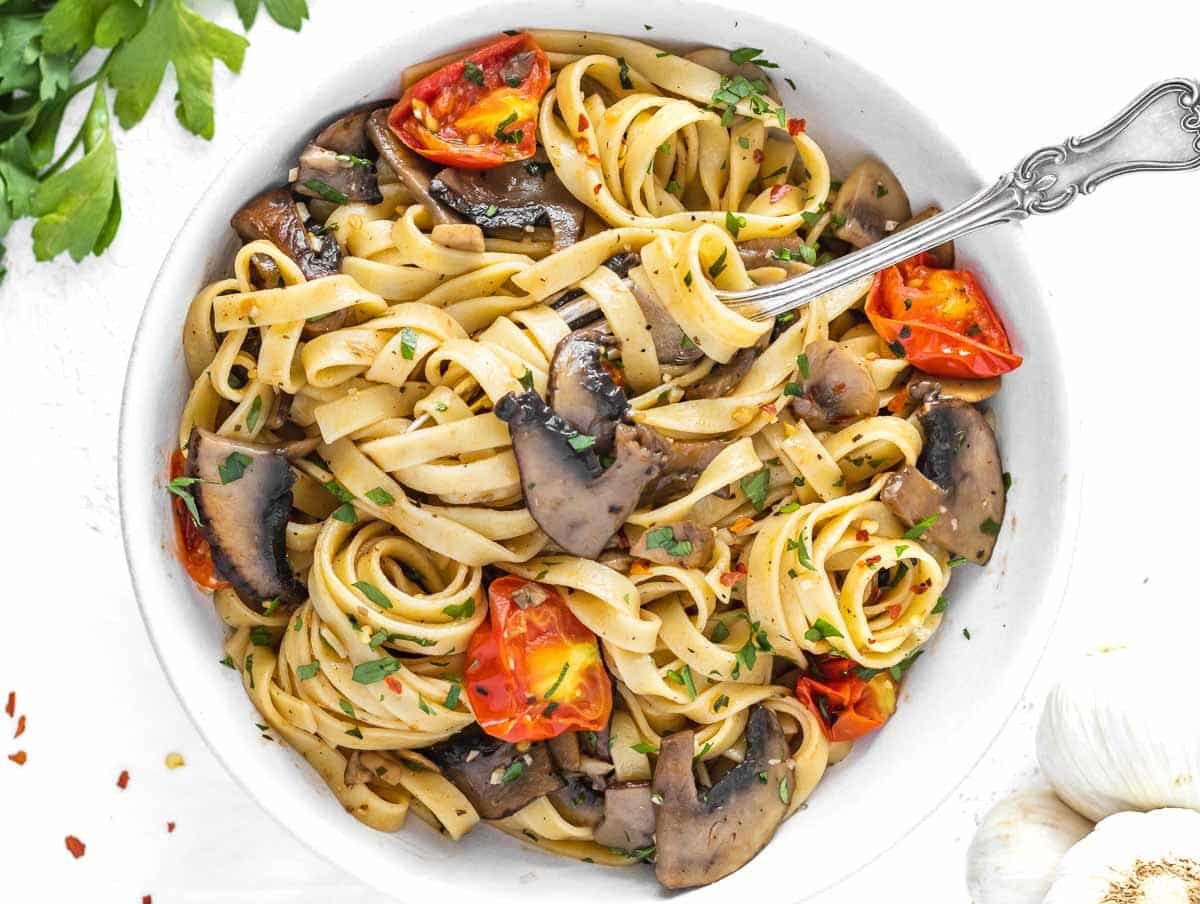 Try this restaurant-worthy pasta with jerky-like mushrooms and authentic Italian flavor.
Vegan mushroom pasta is a delicious recipe with a few ingredients in about 20 minutes.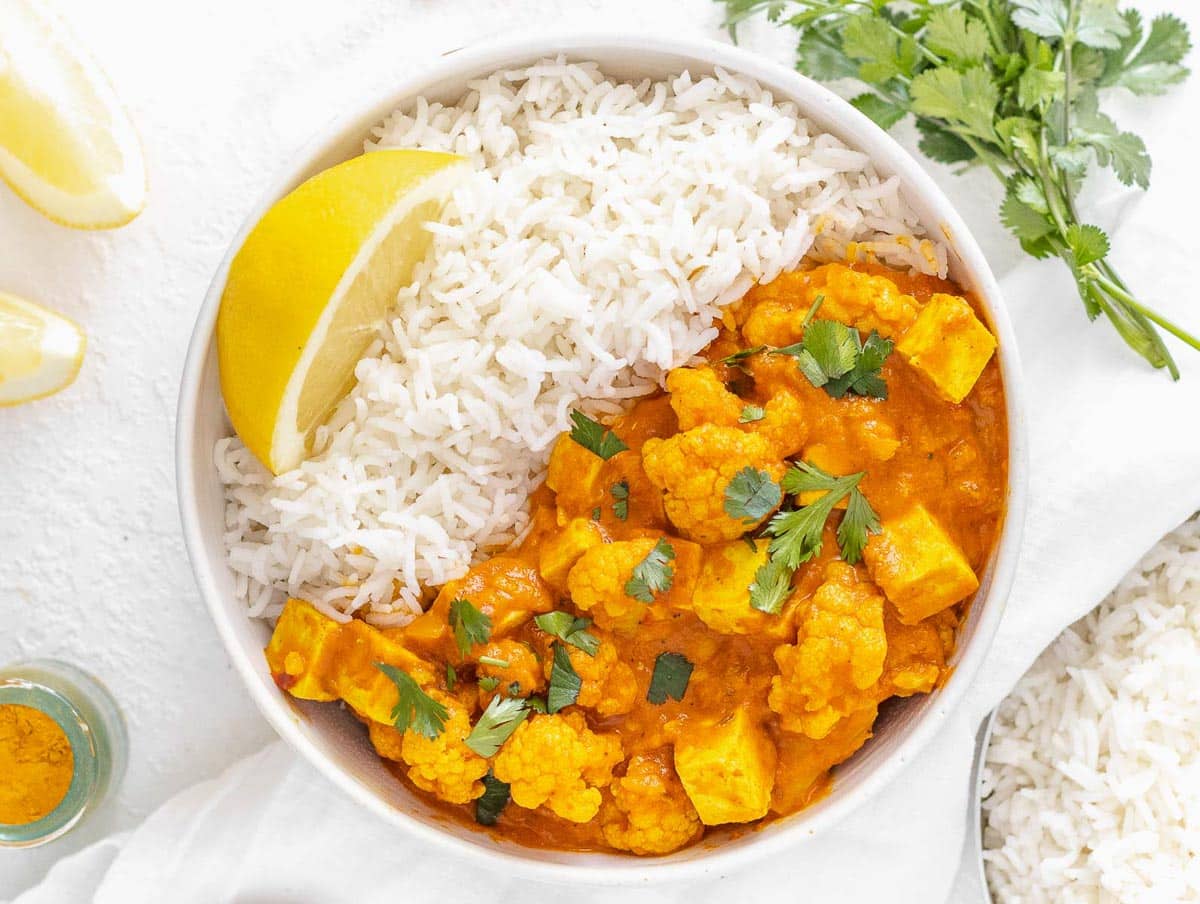 Making a delicious tofu curry is easy. Here, we'll show you how to put this Indian-inspired meal together in less than 30 minutes and make the best everyday vegan curry.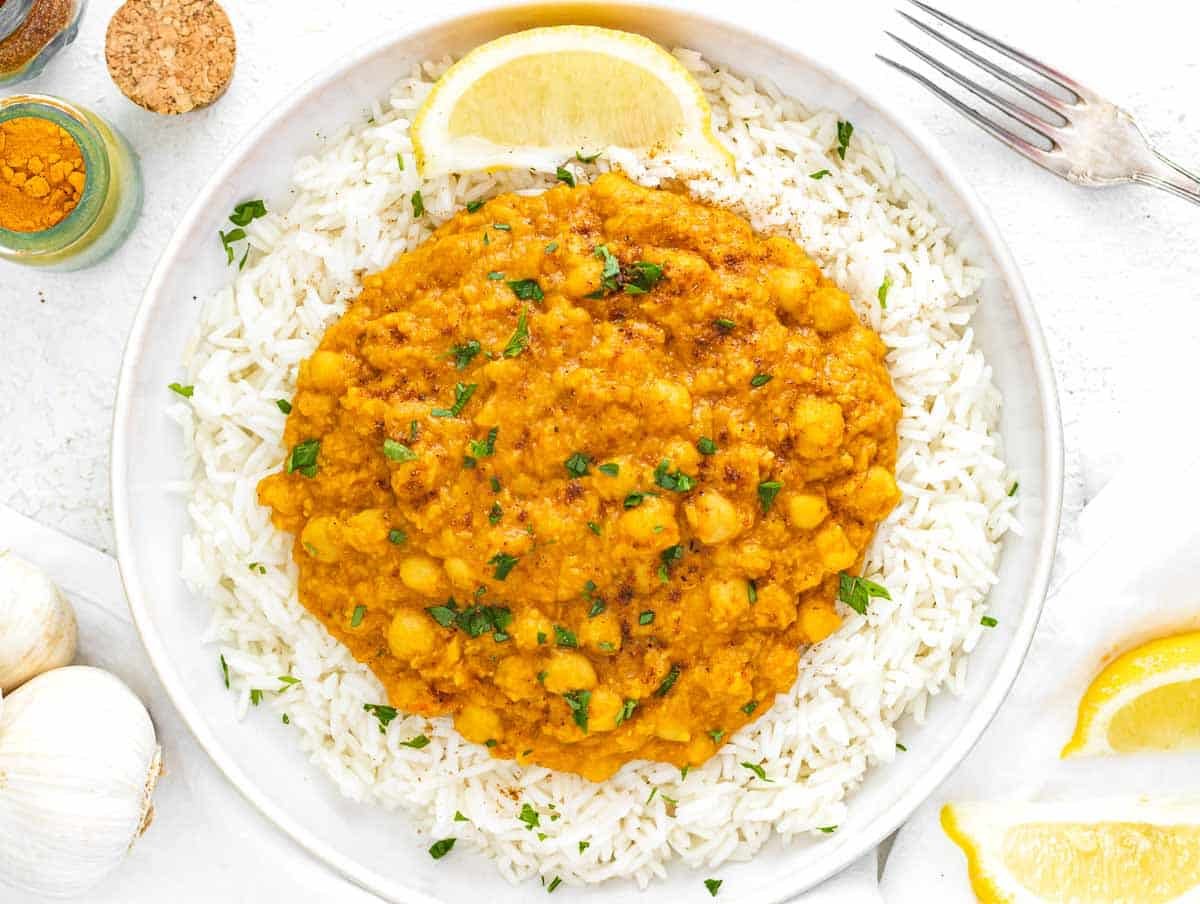 Here's a fun and easy way to cook with chickpeas.
It's an easy and plant-based chickpea curry that you can make with simple ingredients in one pot in over 30 minutes.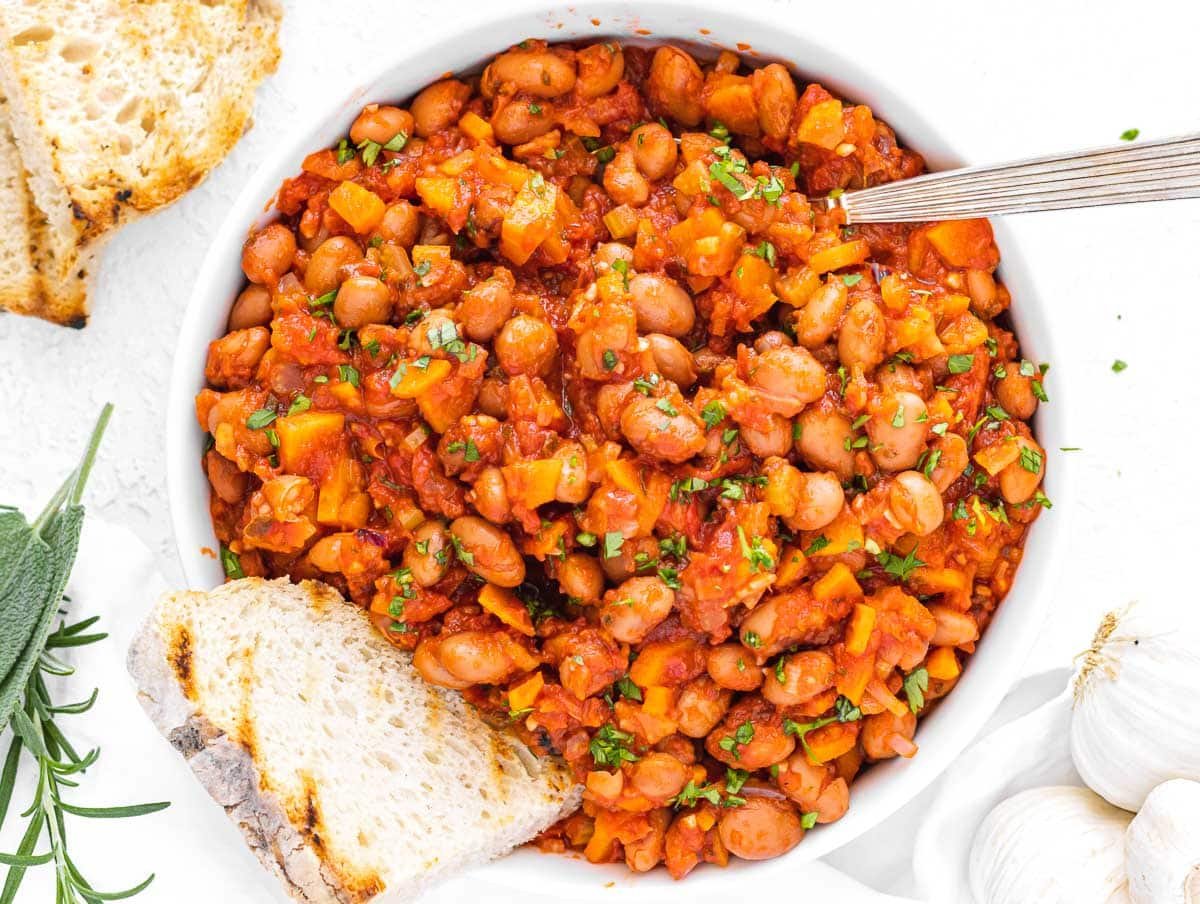 This Italian bean stew is a comforting and tomato-packed dinner favorite.
It's an excellent recipe for a quick weeknight meal, ready in just over 30 minutes, and great as a meal prep recipe.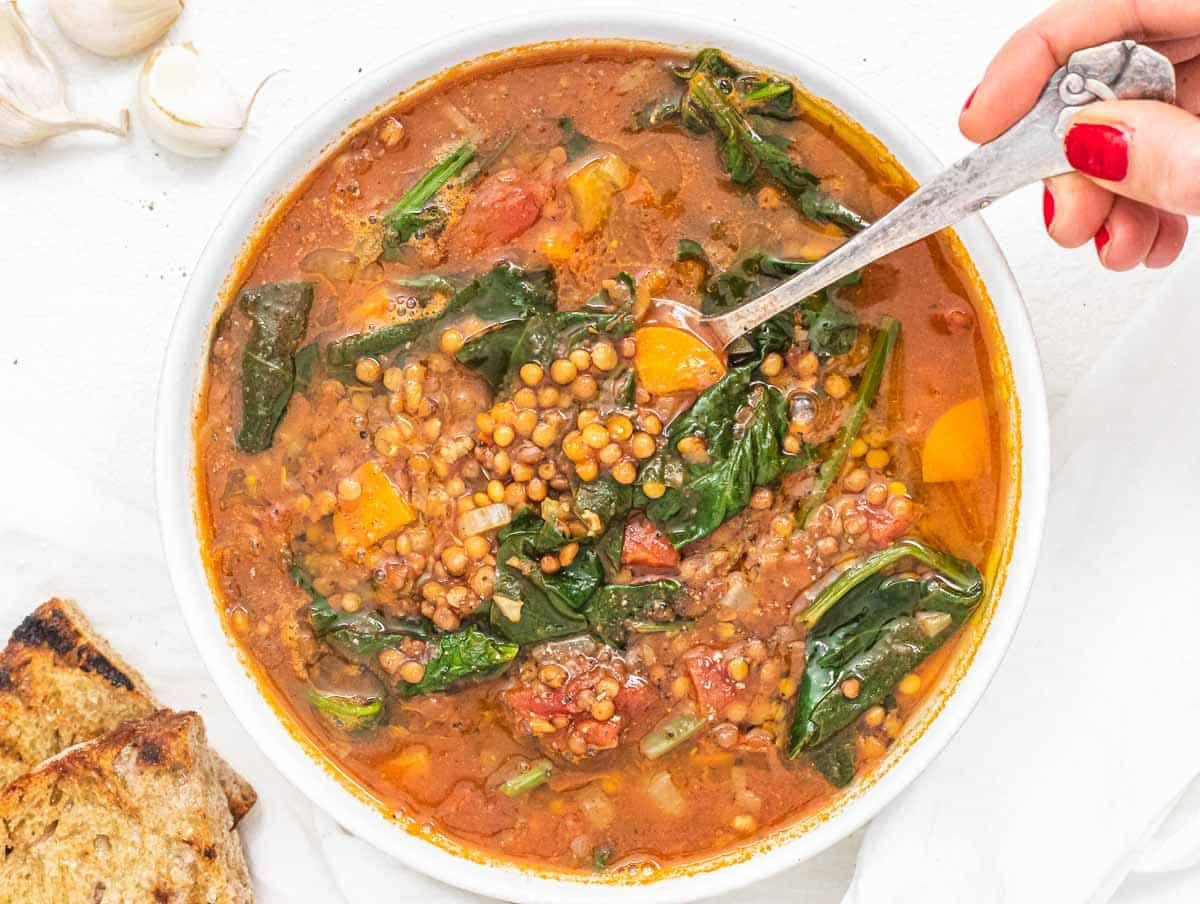 We love this wholesome lentil vegetable soup because you can make it with little effort, simple pantry staples, in one pot, and with little hands-on time.
The lentils make the dish nutritious and fulfilling, with texture, protein, iron, and heart and gut-healthy fiber.
Here's a tofu soup that is quick, tasty, and easy.
You can make it in 30 minutes with simple ingredients, seasonal veggies, and noodles.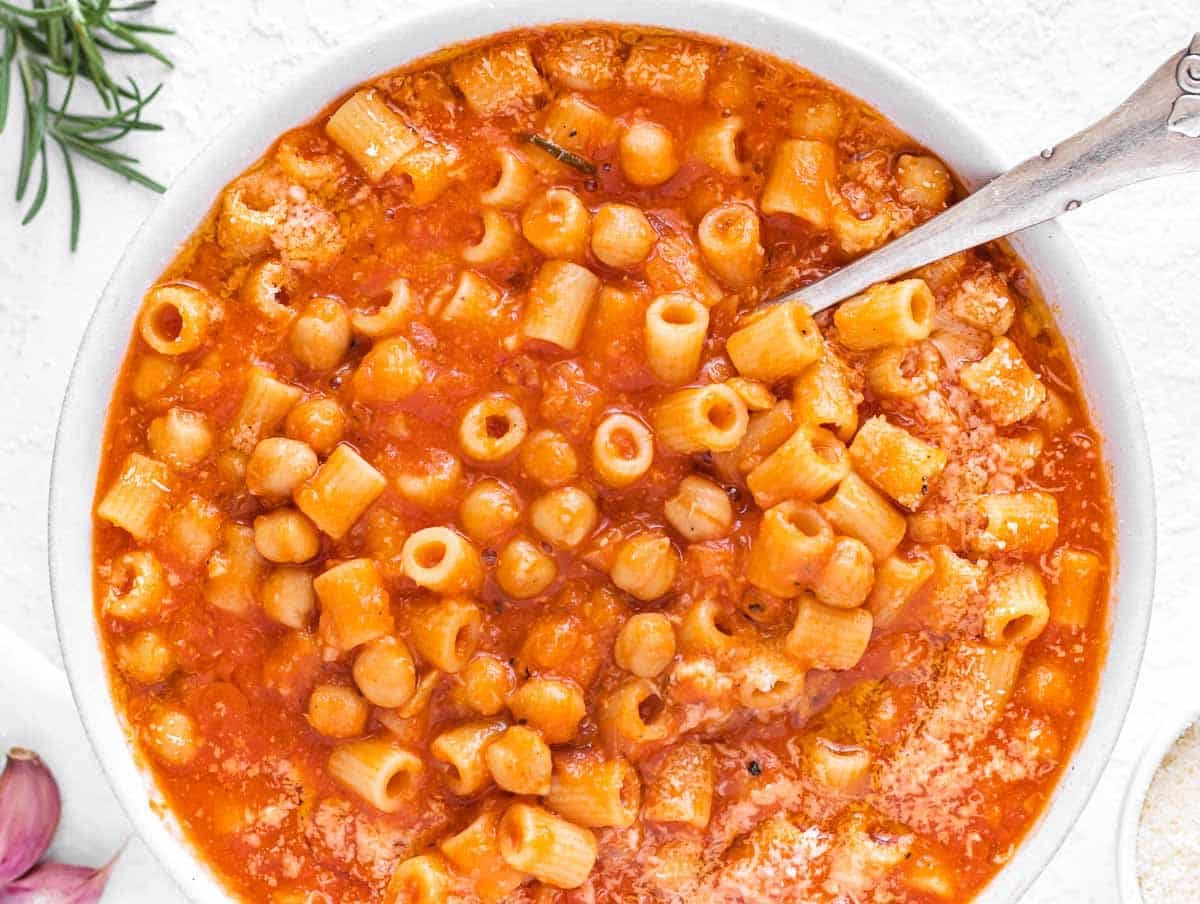 You'll love this pasta with chickpeas; it's easy to make in one pot in 30 minutes with simple and affordable pantry staples.
Sprinkle with parmesan or dairy-free parmesan for an Italian vegetarian or vegan dinner.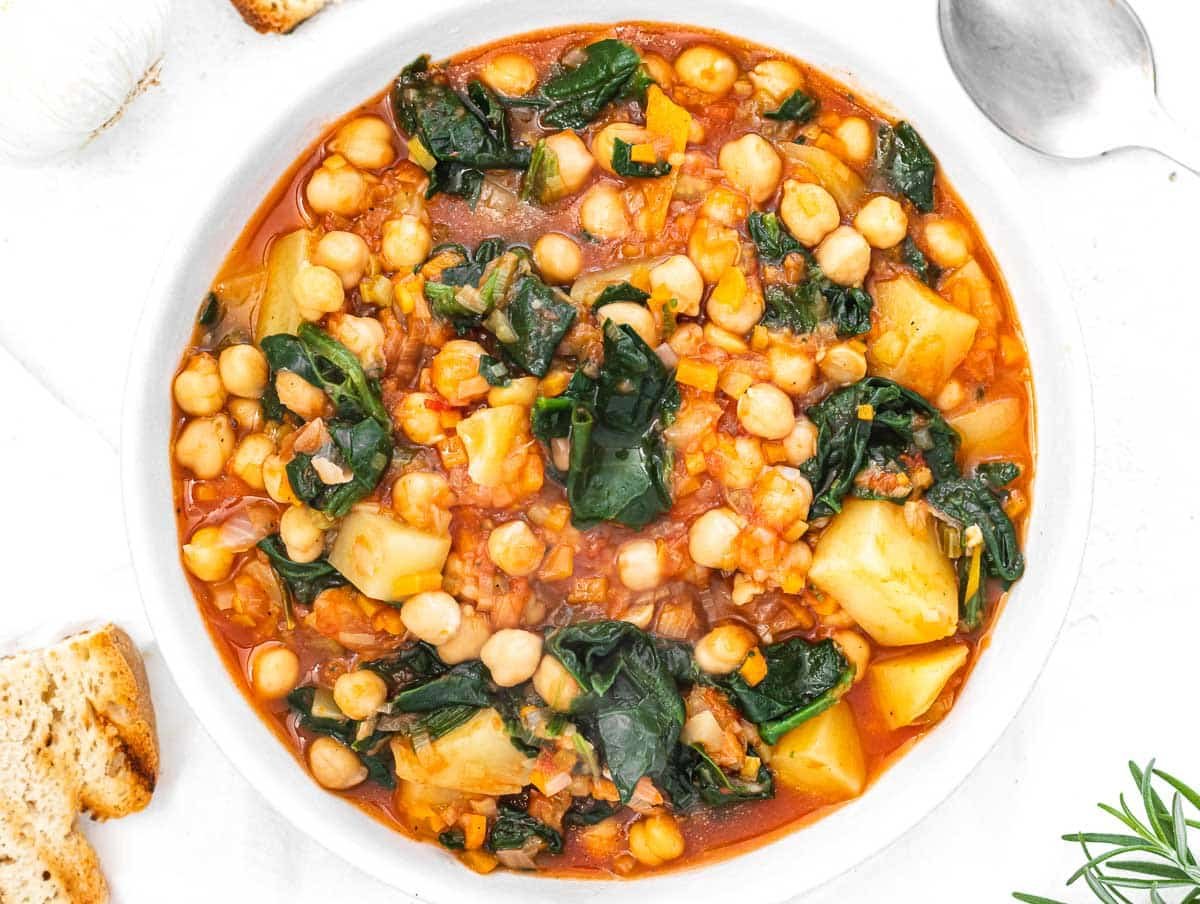 This rustic chickpea soup is easy to make, with minimal effort and a few simple and affordable ingredients.
It tastes like home, it's cozy, and it'll transport you to the Italian countryside bite for bite.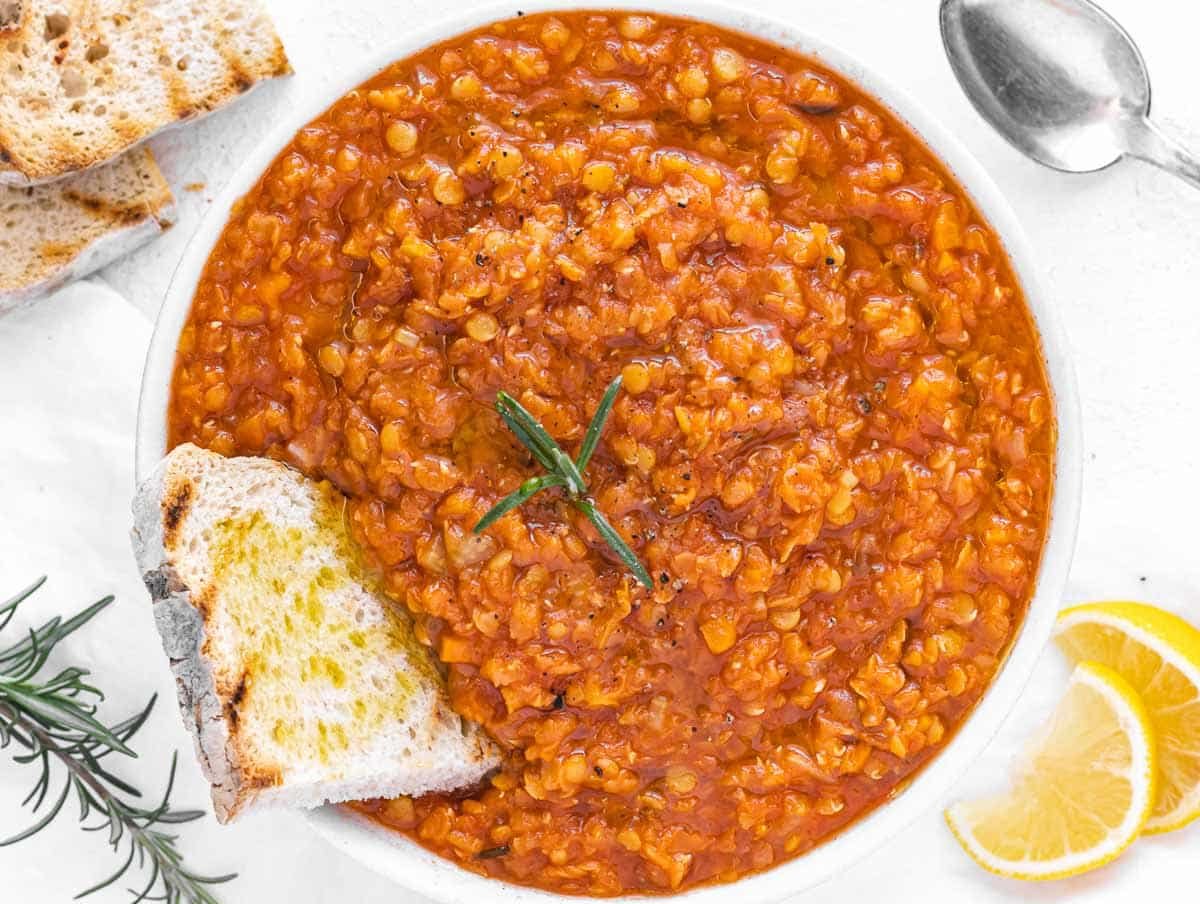 This red lentil soup guarantees a hearty meatless meal with plenty of plant-based protein.
It's perfect for autumn or winter weeknight dinners as it's easy to make with a few pantry staples, and it only needs to simmer for about 20 minutes.
You can make this plant-based soup from scratch in less than 45 minutes and store it in the refrigerator for several days.
If you love comforting and rustic Italian flavor, this Tuscan bean soup must go on your recipe list.
Here's a light and indulgent cauliflower soup you can easily make at home.
It has a creamy, buttery texture and a mellow, nutty, and cheesy taste, although there's no cheese in it. Top it with roasted chickpeas for added protein and crunch.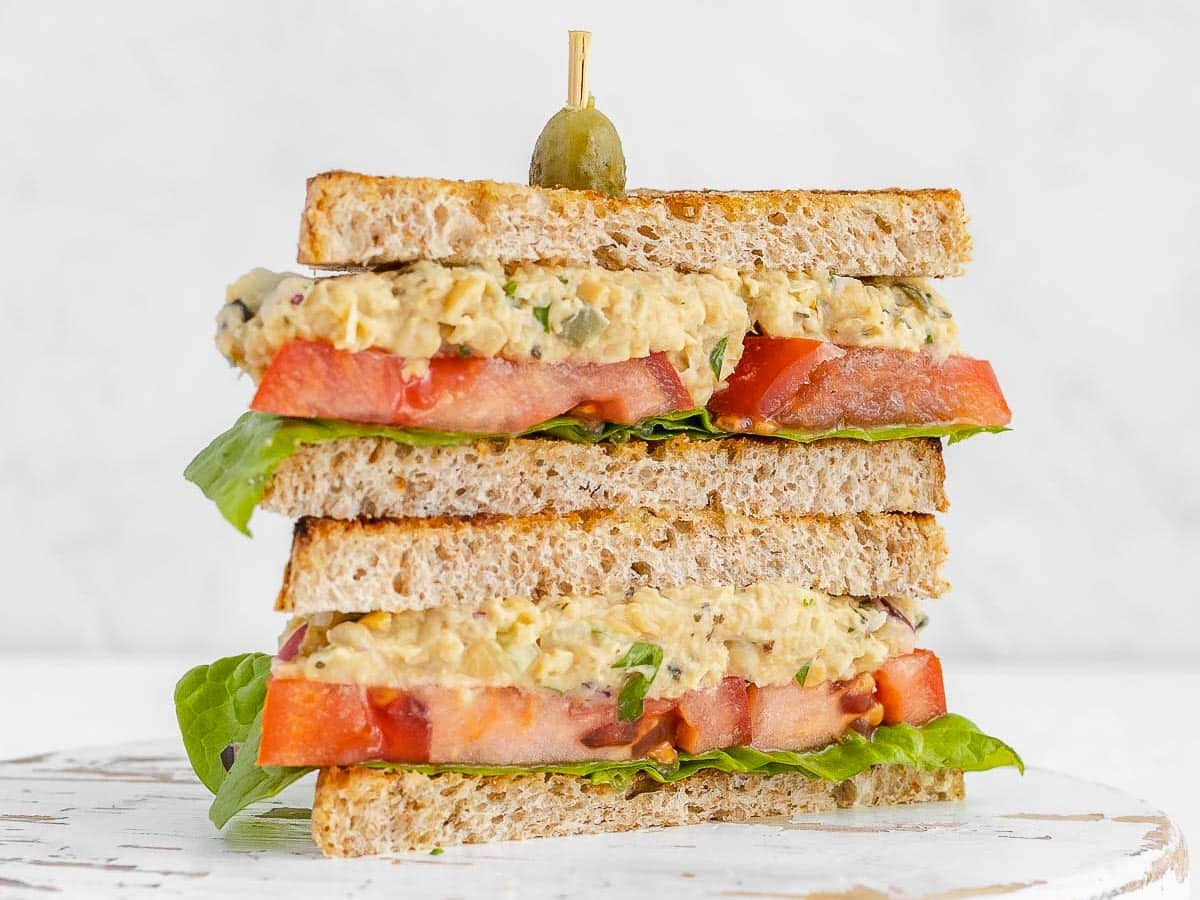 You can make this mashed chickpea tuna in 10 minutes, with simple ingredients and without cooking.
Falafel is an easy recipe and sandwich-friendly recipe you can make as a meal-prep-friendly meal.
Cook it in an air fryer for a quick and lighter vegetarian meal, and serve it with pita bread and hummus.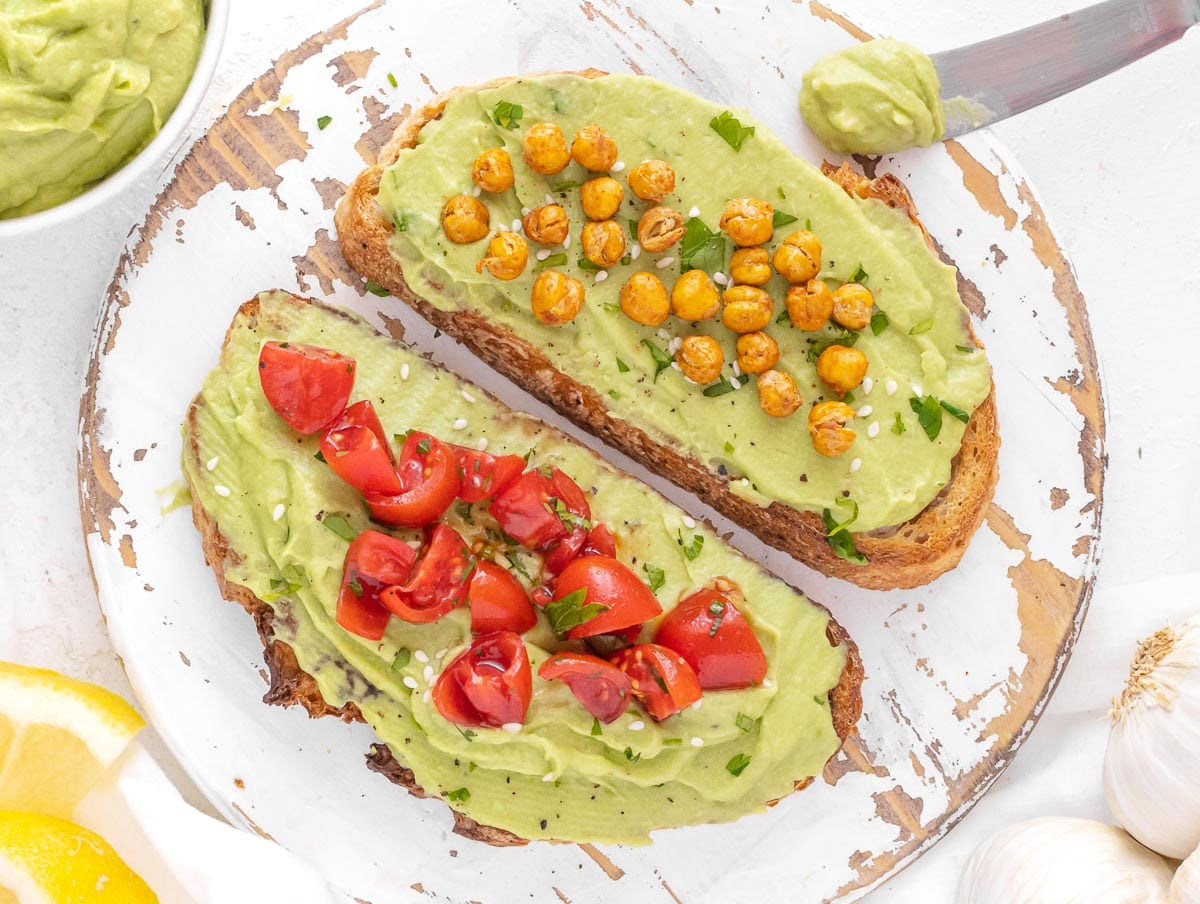 This is the creamiest, most delicious avocado spread to eat in sandwiches and on toast or serve as a dip.
Top the toast with chickpeas or tomatoes for a colorful and vibrant lunch idea.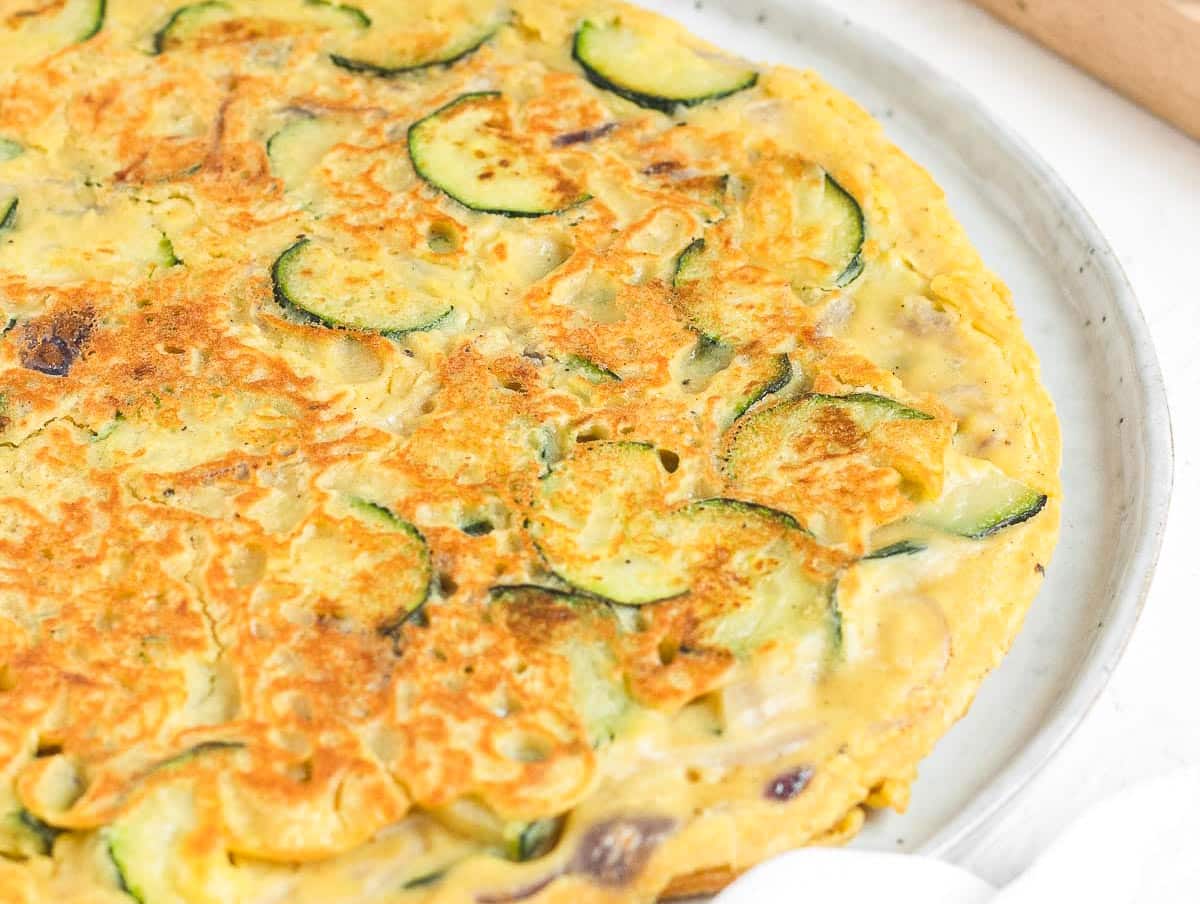 There are no eggs or tofu in this chickpea frittata, but plenty of flavors and roasted zucchini.
Quick to make, it cooks for 8 minutes on a pan or 18 minutes in the oven, an easy and fast lunch idea.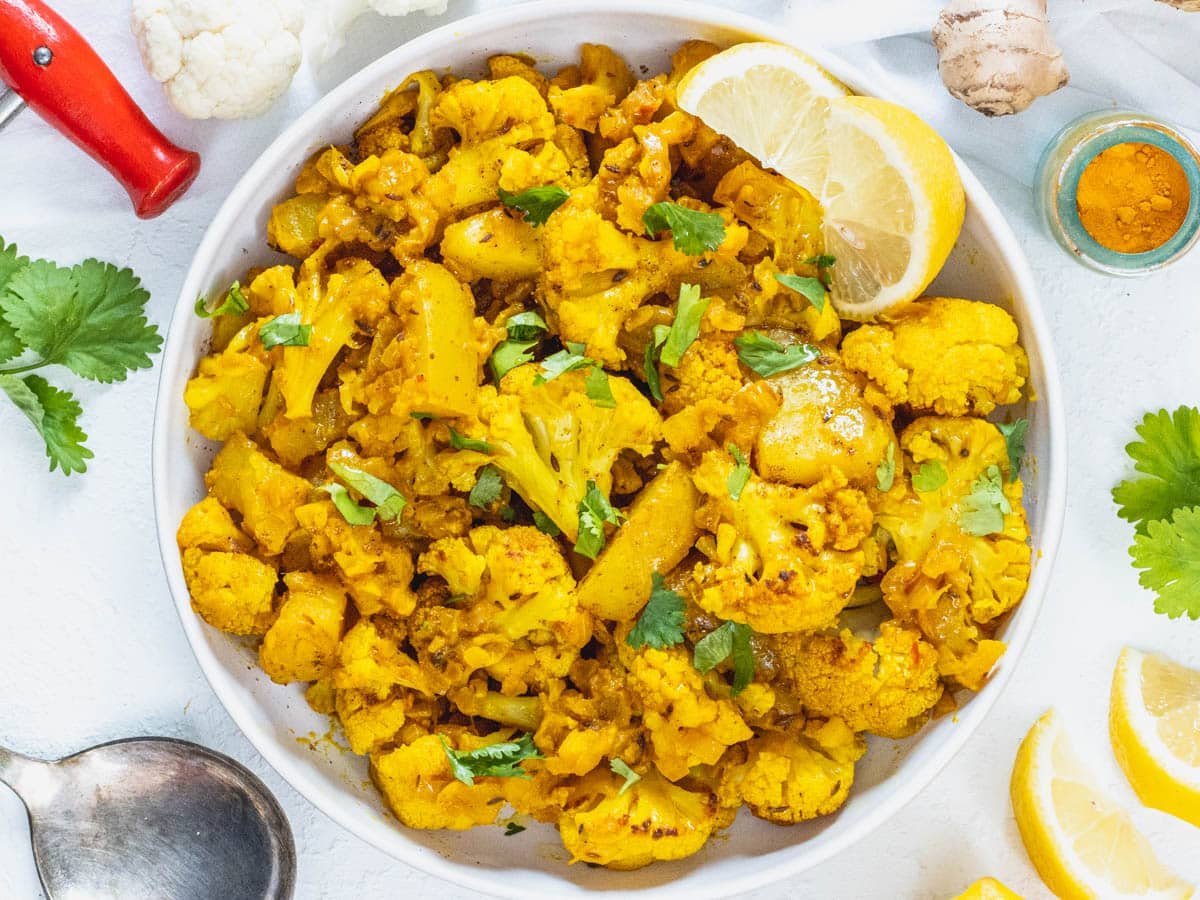 The Indian cuisine is a fantastic source of inspiration for meatless meal ideas.
This cauliflower and potato curry is one of our favorite dishes, a satisfying and healthy dinner or side dish idea served with garlic-brushed Naan.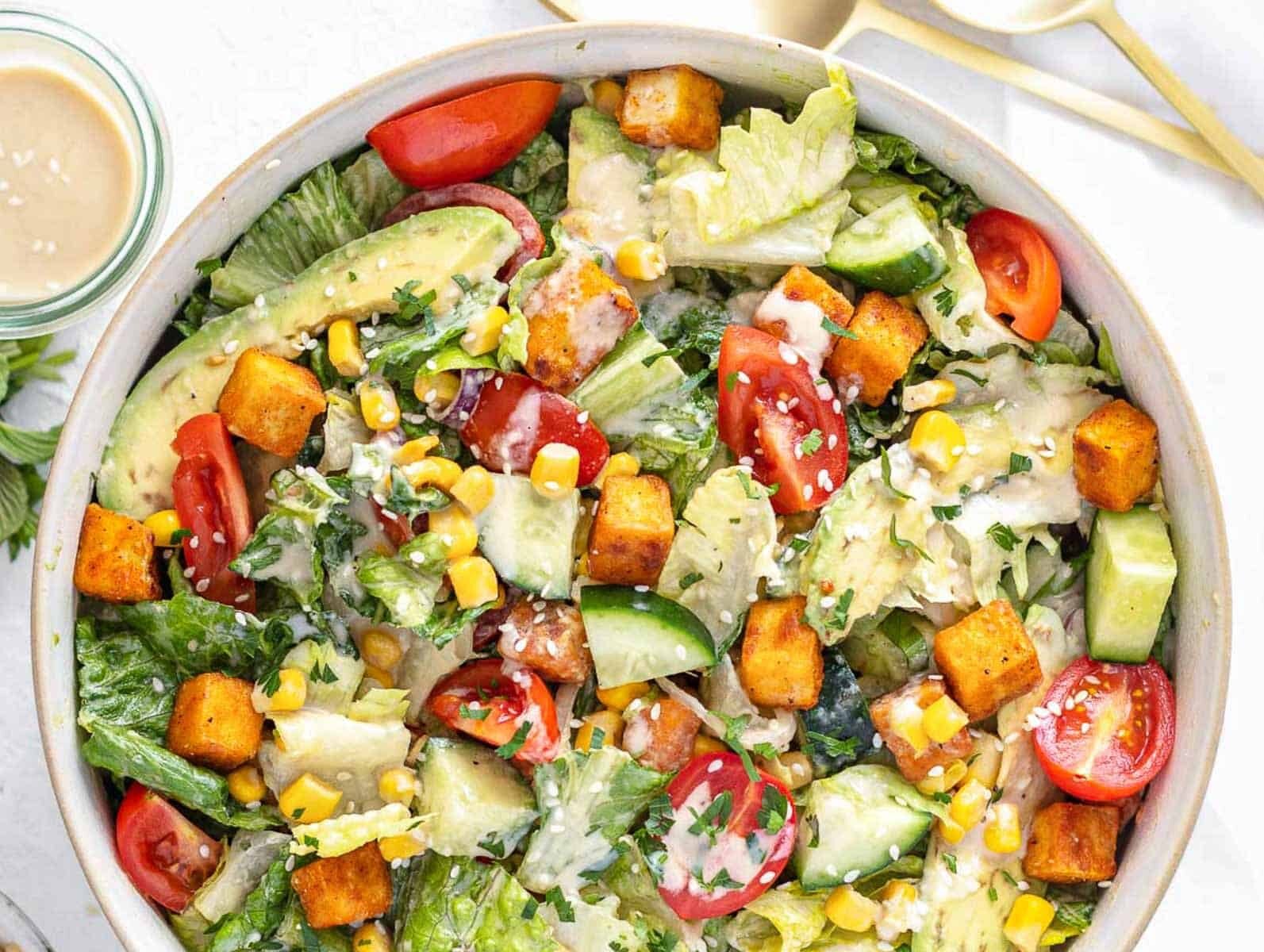 This tofu salad is crunchy and wholesome and perfect for a quick lunch.
It's low in calories, packed with flavor, and satiating to eat (the creamy tahini dressing is a must-try).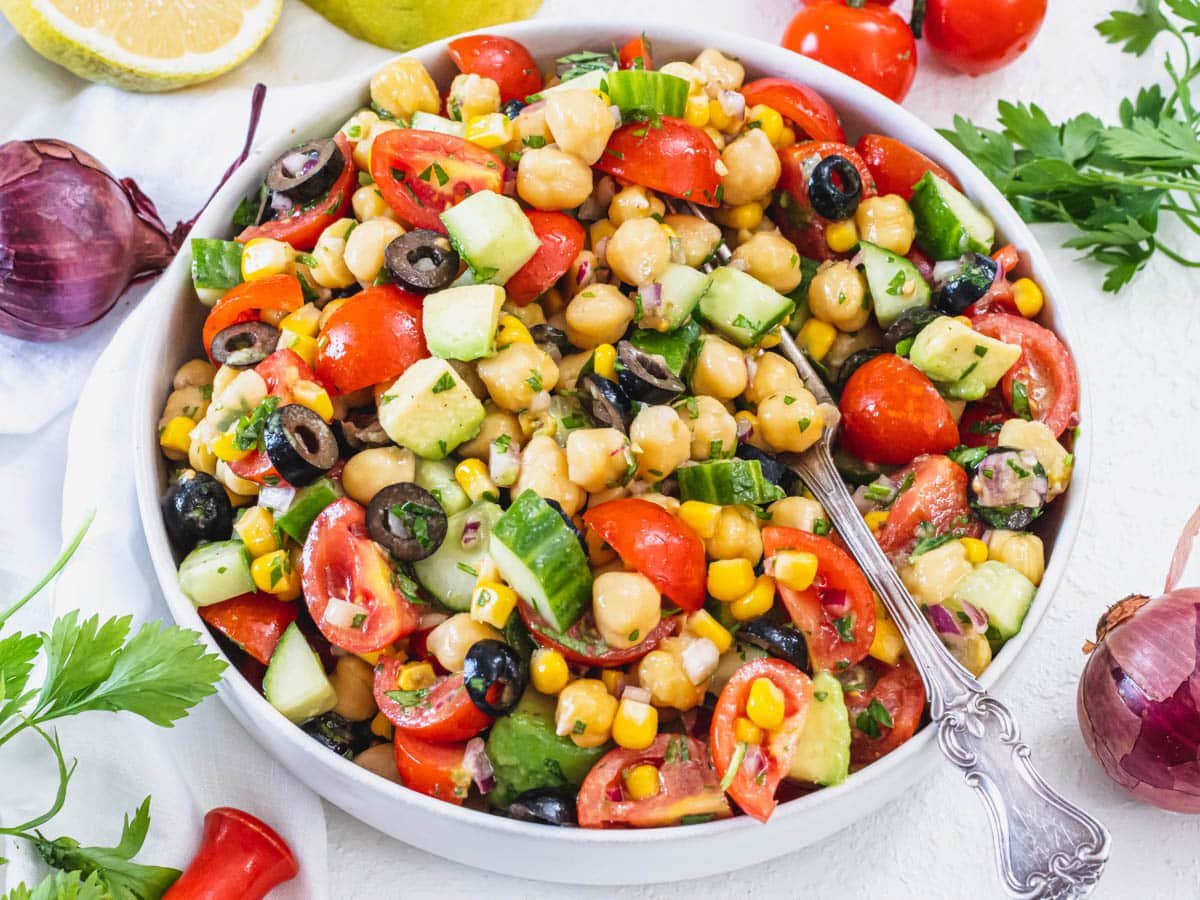 We end this meatless meal collection with a quick and healthy plant-based dish.
This chickpea salad is a quick, tasty, and nutritious main dish. Make it in 15 minutes with fresh ingredients and a creamy mustard dressing.
More easy meatless meals
Get more vegetarian and vegan dinner ideas from these reader favorites. They're packed with veggies and protein and are easy to make:
For many more 30-minute meal ideas, check out our 30-minute meal category page.
Recipe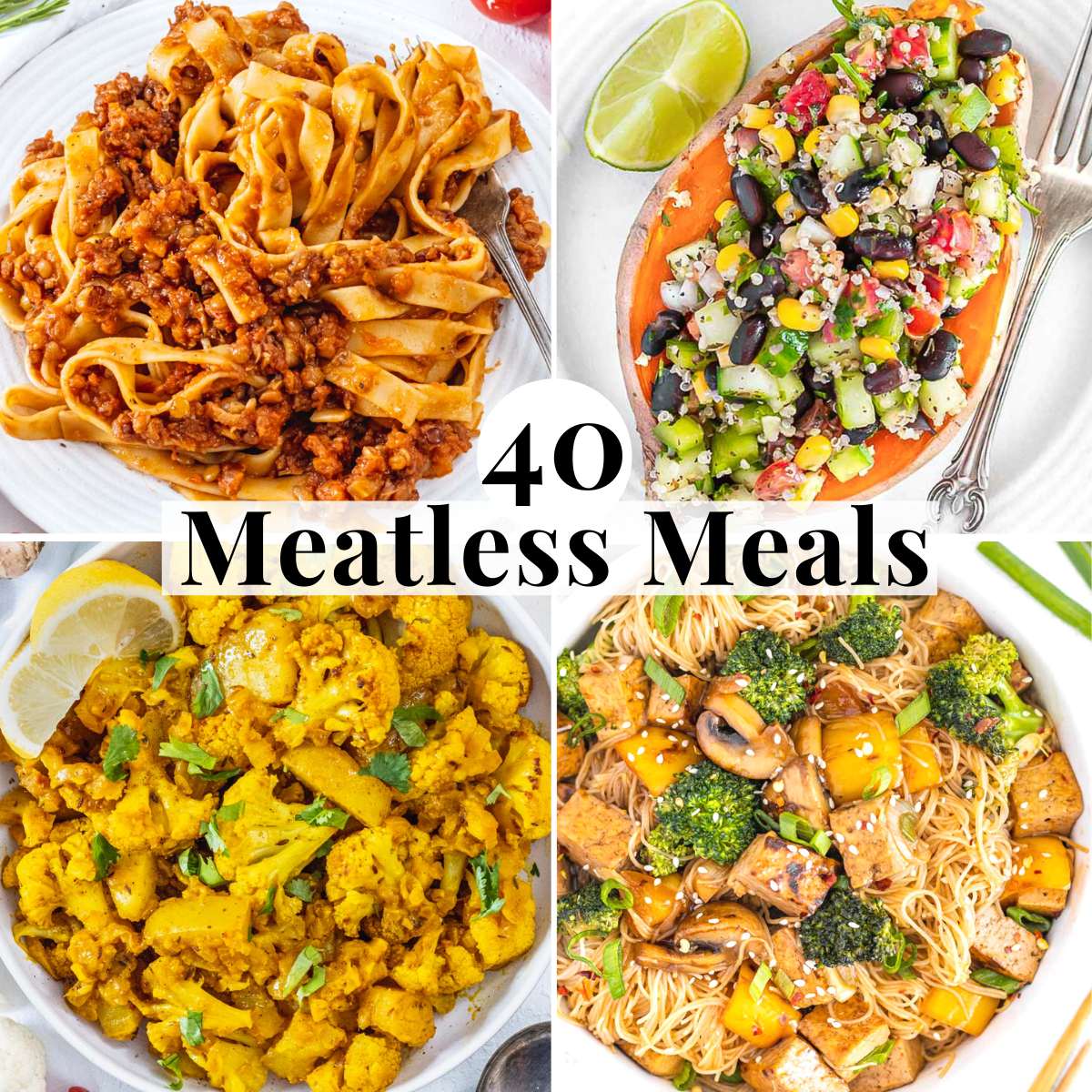 40 Easy Meatless Meals
Fried tofu cutlets in tomato sauce is a 20-minute dinner idea with plenty of plant-based protein.Browse through this list of favorite meatless meals, such as soups, pasta, stews, and salads. Expect plenty of flavor, chewy texture, rich sauces, and 100% plant-based ingredients!
Ingredients
8

ounces

firm tofu

1½

cups

tomato puree

or passata

2

cloves

garlic

thinly sliced

1

tablespoon

olive oil

1

tablespoon

dried oregano

1

teaspoon

salt

½

teaspoon

black pepper
Instructions
Drain the tofu from its water and pat it dry. Next, cut the tofu into ¼-inch thin slices.Fry it on a non-stick pan on medium heat with a drizzle of olive for 5 minutes on each side.Season it with a pinch of salt and pepper.

Add tomato puree, dried oregano, thinly sliced garlic, and the remaining salt and pepper.

Spread the sauce and simmer on low heat for about 5 to 10 minutes until the tomato passata becomes a tasty pizzaiola sauce.

Serve this Italian-inspired tofu in a pizzaiola sauce as a main dish with sautéed or microwaved spinach and some crusty bread on the side to scoop up the delicious pizzaiola sauce.
Video Recipe
Stuffed Bell Peppers with rice and lentils (healthy dinner idea)
Notes
Nutrition information is for 1 portion of tofu out of 2, without the bread and the spinach.
Nutritional Values
Nutrition Facts
40 Easy Meatless Meals
Amount per Serving
% Daily Value*
* Percent Daily Values are based on a 2000 calorie diet.
Did you like this recipe?
Leave us a comment below or find us on Instagram, YouTube, Pinterest, TikTok, and Facebook.
If you liked these meatless meals, you might also enjoy: