Hi and Welcome! We are Nico Pallotta & Louise Vestergaard, husband, wife, and business partners.

Together, we run theplantbasedschool.com, a food blog with easy, tasty, and wholesome recipes.

Our goal is to help you and your family eat more veggies through tasty recipes with simple ingredients.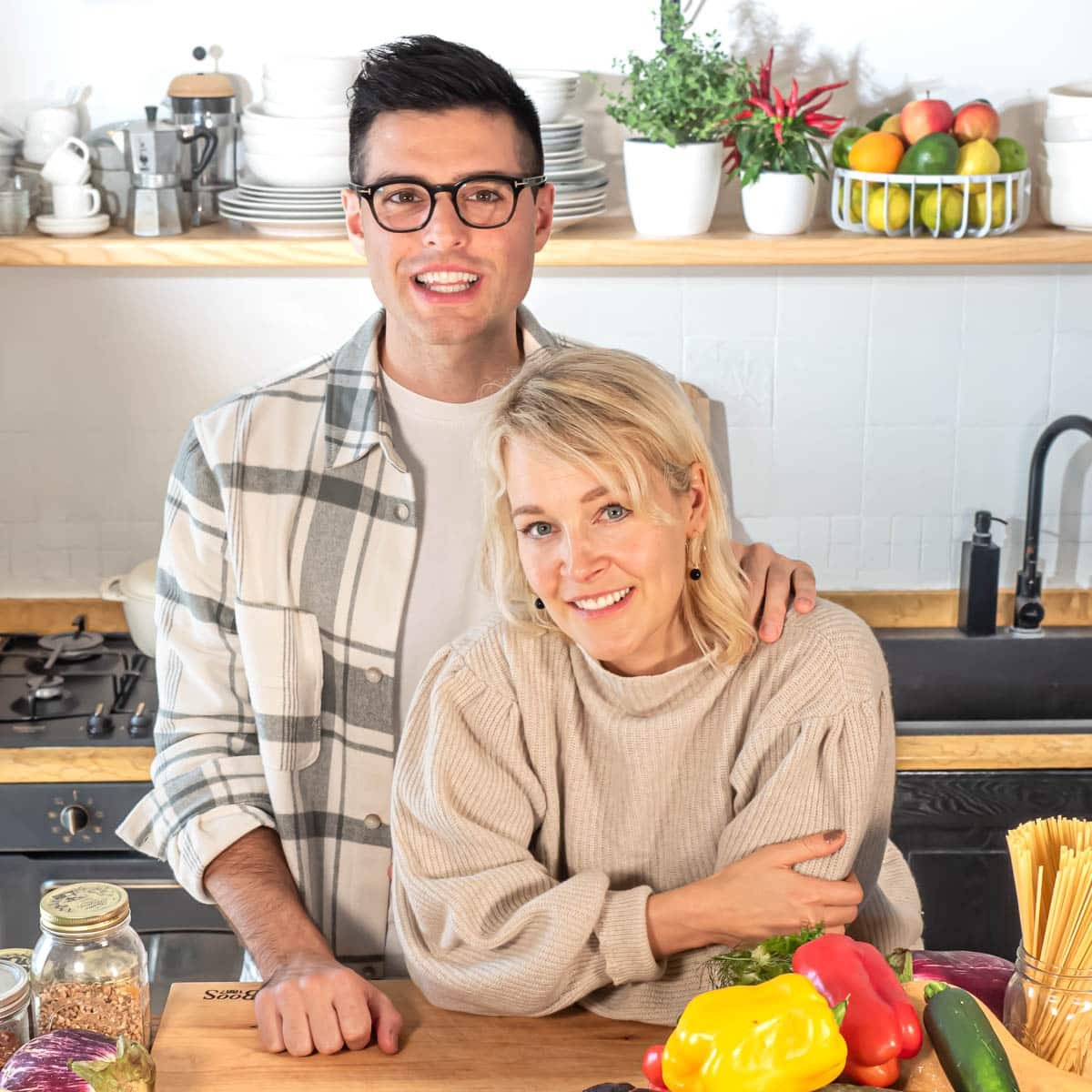 Plant-based, not vegan.
We genuinely love and get excited about vegetables and want to share our passion with you.
However, we don't follow a strict vegan diet and sometimes eat small amounts of animal-based ingredients.
We try to follow a Mediterranean-inspired plant-based diet that includes small amounts of dairy, eggs, and tiny amounts of fish and meat.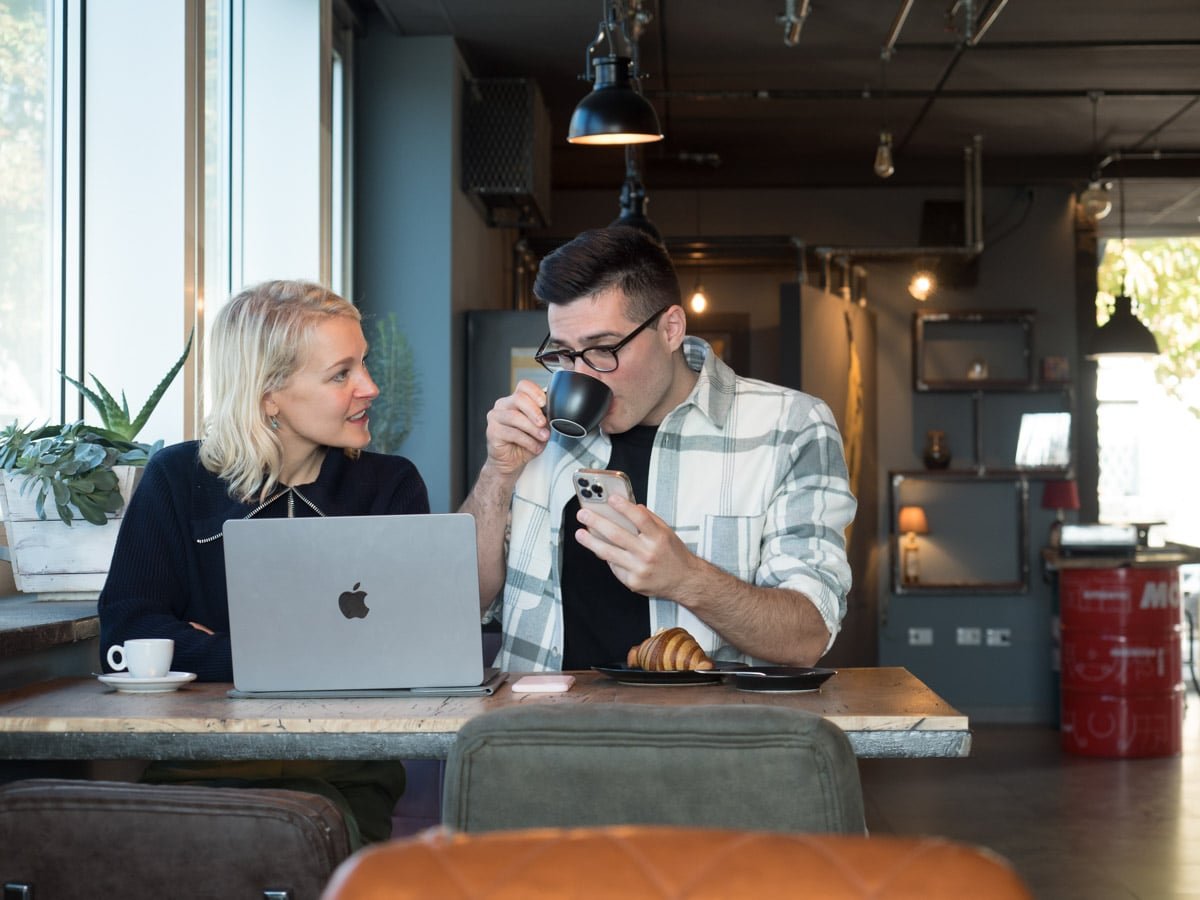 Since this blog reflects what we eat, you might sometimes see those ingredients in our recipes.
We are thrilled to have you here and hope you'll join us in our journey towards a more plant-based way of eating.
To learn more about plant-based diets, check out these articles:
A plant-based diet consists mainly or entirely of foods from plants, such as fruit, vegetables, nuts and grains.

Oxford Dictionary
Our recipes are:
Veggie-Packed: we pack our recipes with vegetables, nuts, seeds, healthy oils, whole grains, legumes, beans, and fruits and occasionally use small amounts of animal-based ingredients. We will always offer alternatives to animal products so that everyone can join in.

Easy to make at home: We use simple, affordable everyday ingredients and provide step-by-step pictures and short recipe videos.

Cooked by us: we love cooking, eating, and creating content for you. We will never use AI to generate content, and we will always personally cook, test, taste, write, photograph, and film all the content you see on this blog and our socials.
How to stay in touch?
Or follow us on social!
How to read our recipes?
1. "Jump to Recipe" button.
We try to be as structured as possible to simplify your life and cooking.
You can always find a "jump to recipe" button in all our recipes at the top of the page. It'll take you straight to the recipe.

The recipe is always at the end of the page. This is an industry-wide practice, and most blog readers are used to this layout.

But if you want to learn more about the recipe (like variations, ingredients, substitutions, and tips) and how to make the best version, please read the text in the body of the article.
Nico always tries to share his knowledge with you and includes the most important information to make the recipe successful.
2. Table of contents
You will also find a table of contents after the first picture with the topics we cover on the page.

The text in the table of contents is clickable, so you can jump right into the chapter you want to read.
For instance, if you want to learn how to substitute an ingredient, click "Ingredients & Substitutions," and you'll be taken right there.
3. US Measurements…and the Metric System
We test and write all our recipes in US measurements (cups, tablespoons, and teaspoons) and the metric system (grams).
You can switch between US Cups and Metric measurements in the recipe box.

We do not use cup-to-grams or grams-to-cup converters because those are often inaccurate; we measure every ingredient in US cups and grams ourselves.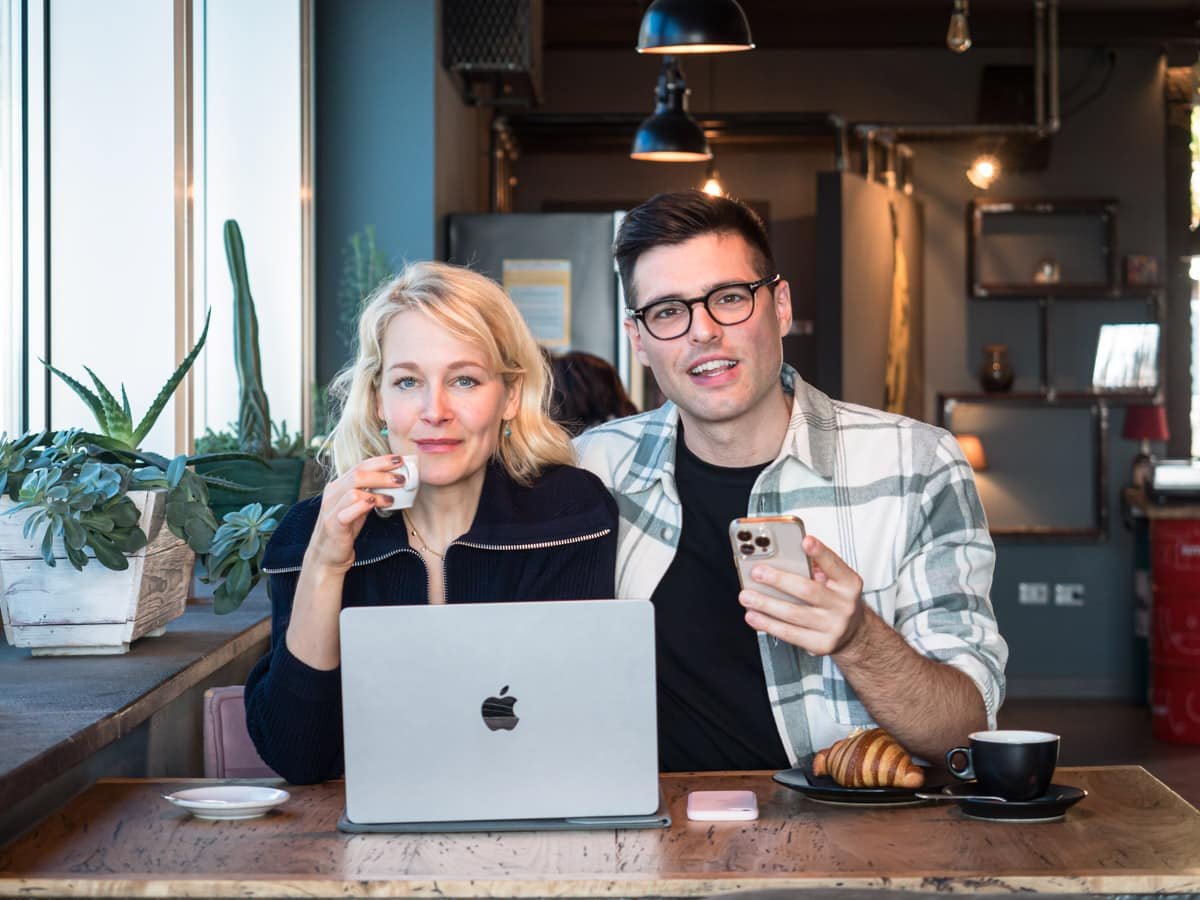 Who are we?
The Plant-Based School is a small family business run by Nico Pallotta and Louise Vestergaard.

While Nico cooks, Louise is our blog manager and handles our business' commercial aspects. She also takes photos, makes videos, and edits our content for social media.

We met in Dublin, Ireland, while working in the same company. In 2018, while on holiday in Bangkok, Thailand, we quit our jobs to "find ourselves."
Classic millennial quarter-life crisis. It's a long story; one blog post alone would not do it justice. 😅

In 2020, we started this blog and moved to Todi, Italy, a small hilltop town in the Umbrian countryside.
That's why some of our recipes are inspired by Italian and Mediterranean traditions. We are influenced by our surroundings and the wonderful variety of fresh produce available here.

At the end of 2021, we decided to go full–time with our blog, and we feel endlessly grateful that we get to be together and work together every single day.
Our cats, Kiki and Pepe, help us with recipe testing (Kiki loves corn, and Pepe loves pumpkin puree), moral support, and loud purring.
Our town, Todi, Italy.
Todi is a charming hilltop town between Florence and Rome in the center of Italy.
Photo & Recipe sharing policy!
Thank you for your interest in our content! Please remember that our recipes, pictures, and videos are copyrighted material. We have worked very hard to produce it.
Using our photos to promote this blog.
You may use 1 photo to share a recipe and/or our blog in general as long as you include a link to our blog.

Please do not share more than one image from a post without our permission; email us here at team[at]theplantbasedschool.com.
We do not allow republishing entire recipes (with pictures, ingredients, and instructions).