Looking to boost your protein intake while following a vegetarian diet? These high protein vegetarian meals pack a punch with fresh flavors and wholesome ingredients.
From hearty lentil bowls to mouthwatering tofu stir-fries, discover how to fuel your body deliciously and with various plant-based protein sources.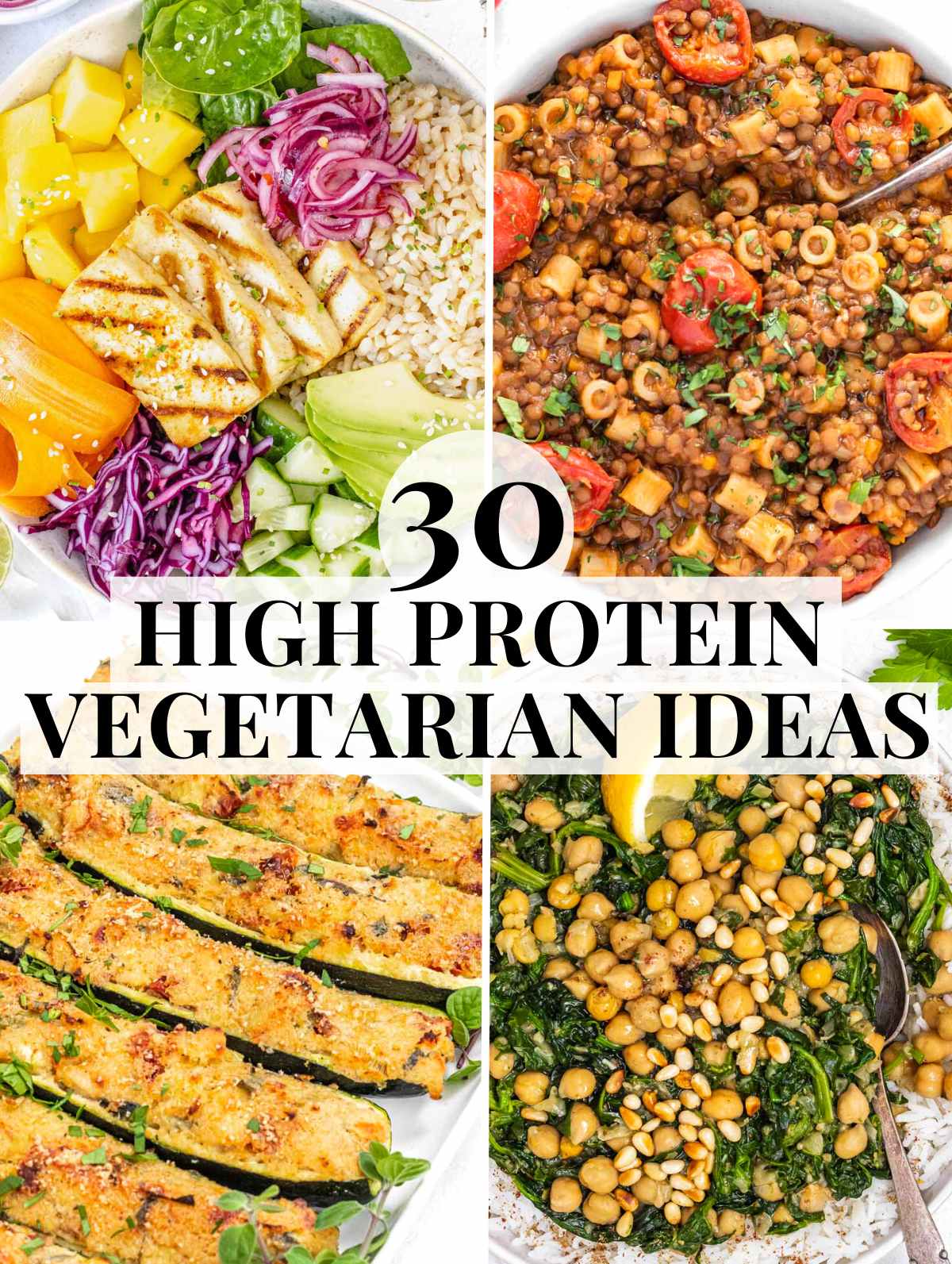 These 30 recipes with vegetarian protein sources, such as lentils, chickpeas, and tofu, offer tasty and nutritious meal ideas.
They are rich in essential amino acids, fiber, vitamins, and minerals, promoting satiety so you feel full for longer.
Additionally, they are generally low in saturated fat and cholesterol, making them excellent choices for a balanced diet. Say hello to your next protein-packed veggie feast with these vegetarian recipe ideas.
Our 30 Best High Protein Meals
Our first vegetarian high-protein meal choice is stuffed zucchini with ricotta and sundried tomato.
Creamy ricotta, breadcrumbs, and flavorful sundried tomatoes add a burst of taste to the juicy zucchini boats. Packed with protein, this dish satisfies your taste buds and adds plenty of veggies to your plate.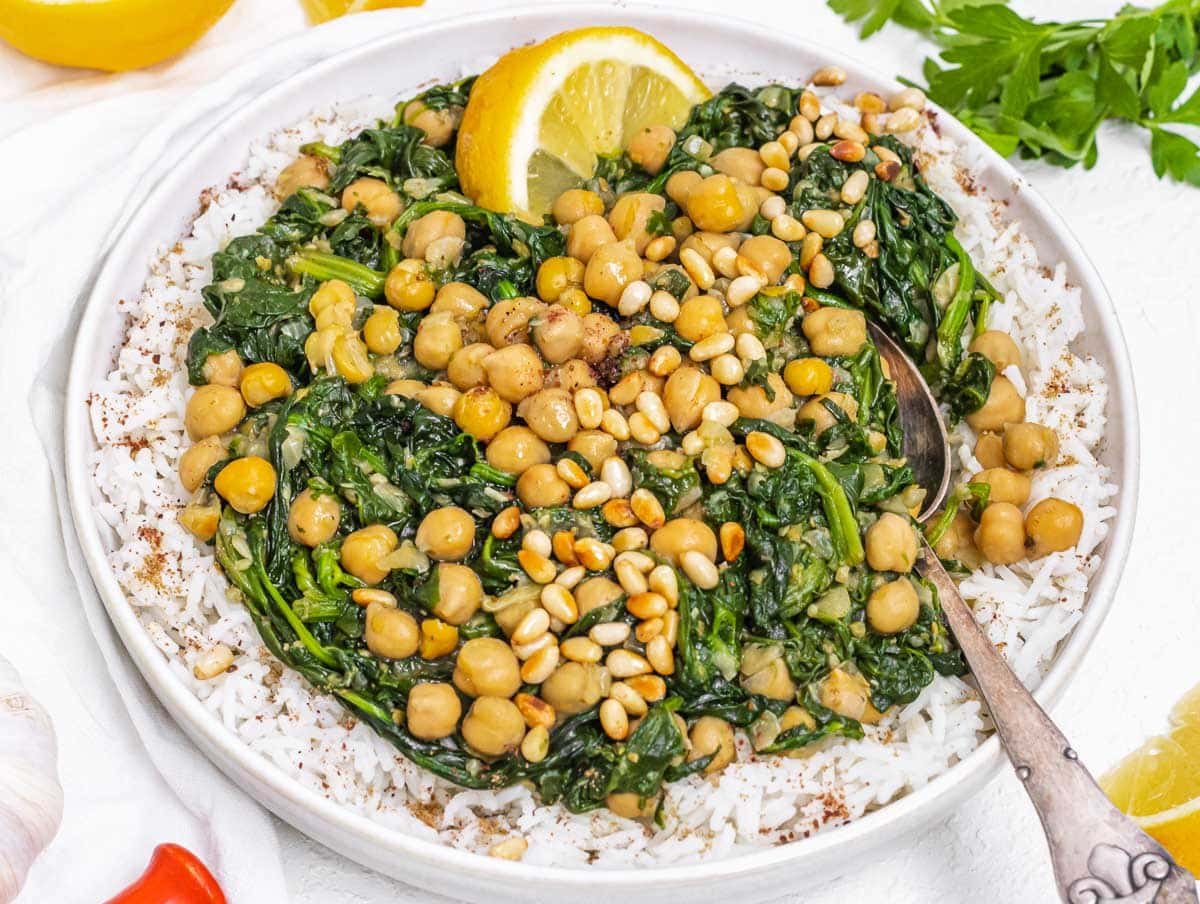 Next on our list is this spinach and chickpea stew with toasted pine nuts.
The tender spinach adds vitamins and minerals, while the chickpeas add a satisfying and wholesome texture to create a balanced and delicious mix.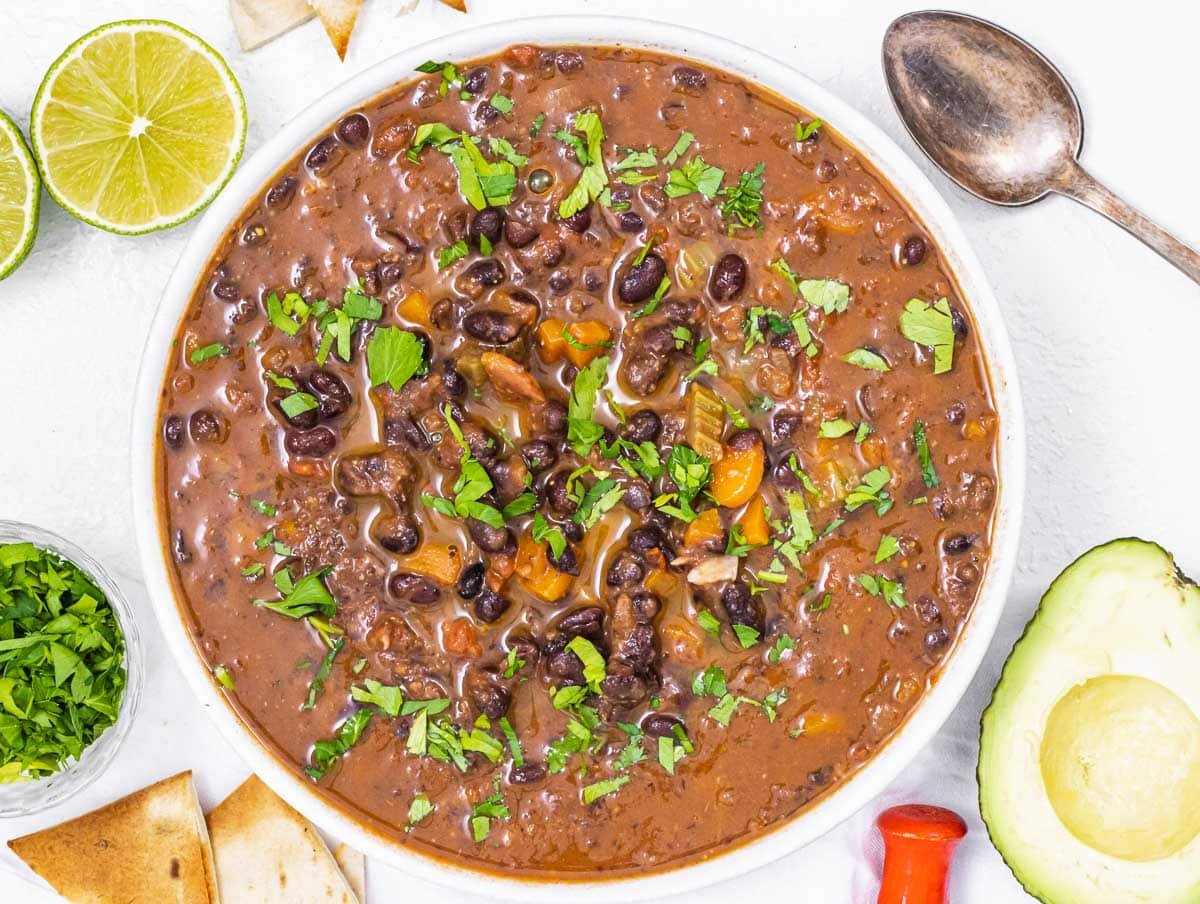 Black beans are rich in protein, with approximately 15 grams of protein per cooked cup, making them an excellent plant-based source for meeting your daily protein needs.
Their high protein content makes them a nutritious choice for vegans, vegetarians, and anyone looking to incorporate healthy protein into their diet.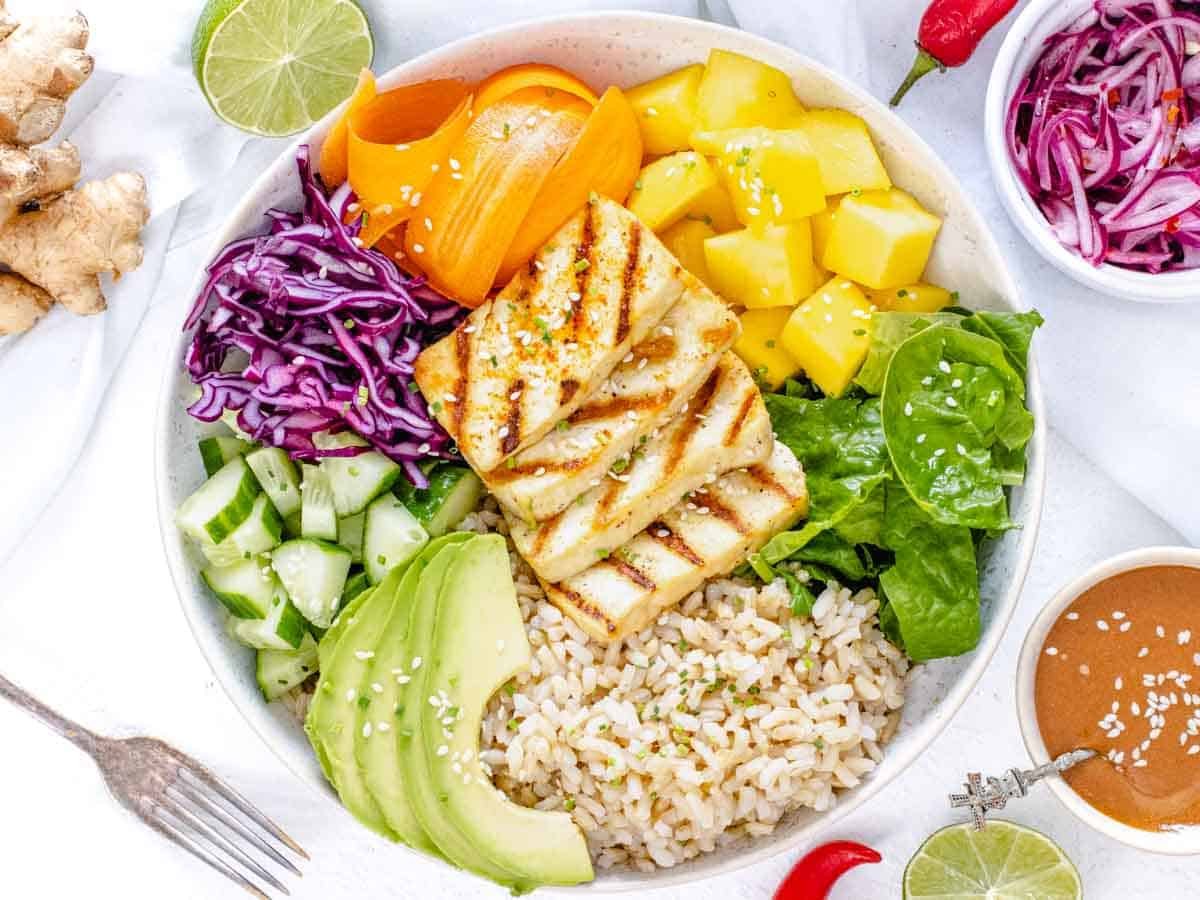 Grilled tofu boasts a high protein content, providing a plant-based protein source that satisfies hunger and supports muscle growth.
This Buddha bowl is paired with a flavorful peanut sauce, creating a delicious combination that nourishes the body with wholesome nutrients.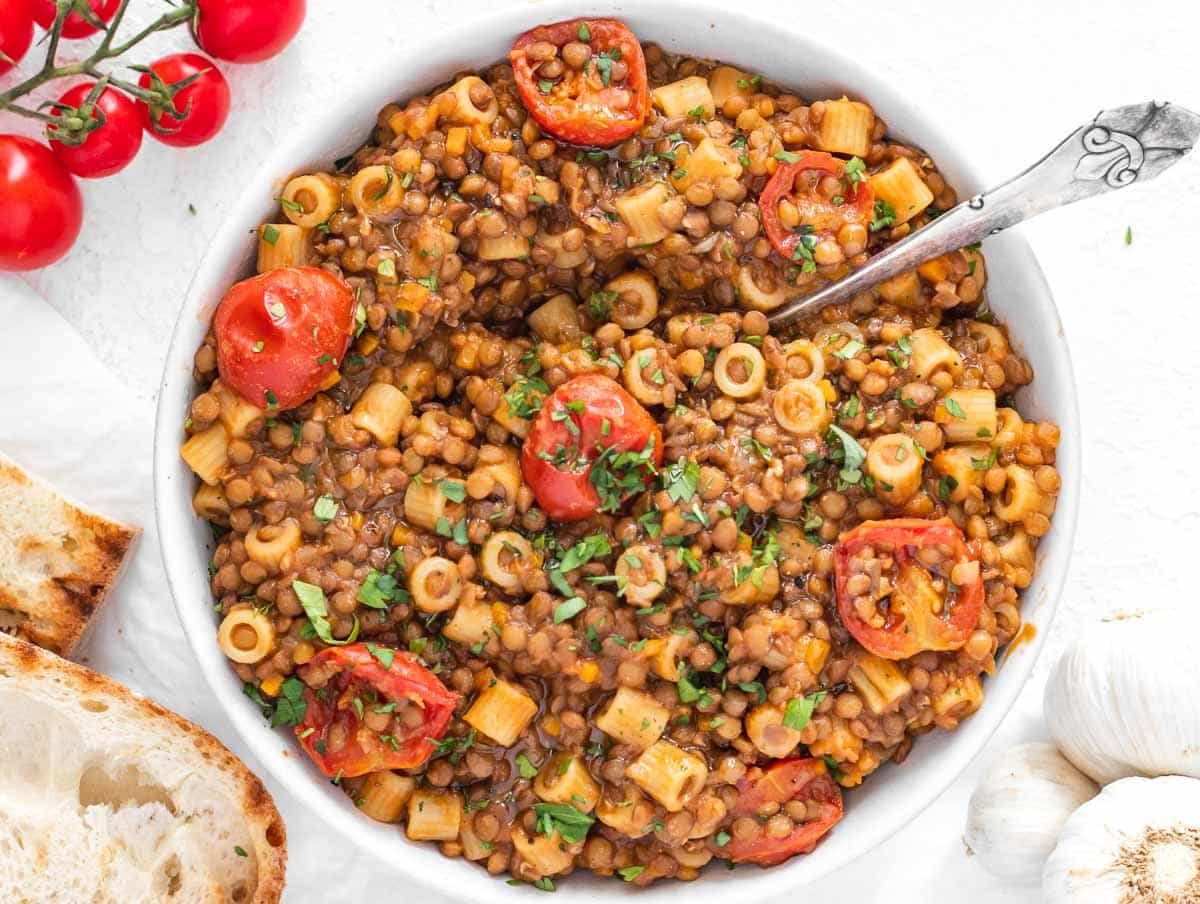 Ditalini pasta and dried lentils are a winning combination, providing a satisfying protein boost to your meals.
Pasta offers around 8 grams of protein per serving, and dried lentils approximately 18 grams per half-cup. They form a nutritious duo that promotes satiety and delicious Italian flavor.
Linguine pasta, coated in a rich peanut sauce, pairs harmoniously with the smoky flavors of grilled tofu in this weekday dinner idea.
This vegetarian sesame noodle recipe is a satisfying meal ready in about 30 minutes.
Coconut milk, roasted eggplant, and chickpeas pair perfectly in this rich, creamy curry.
Try this Indian-inspired dish for an indulgent plant-based protein source - it's a flavorful vegetarian dinner idea.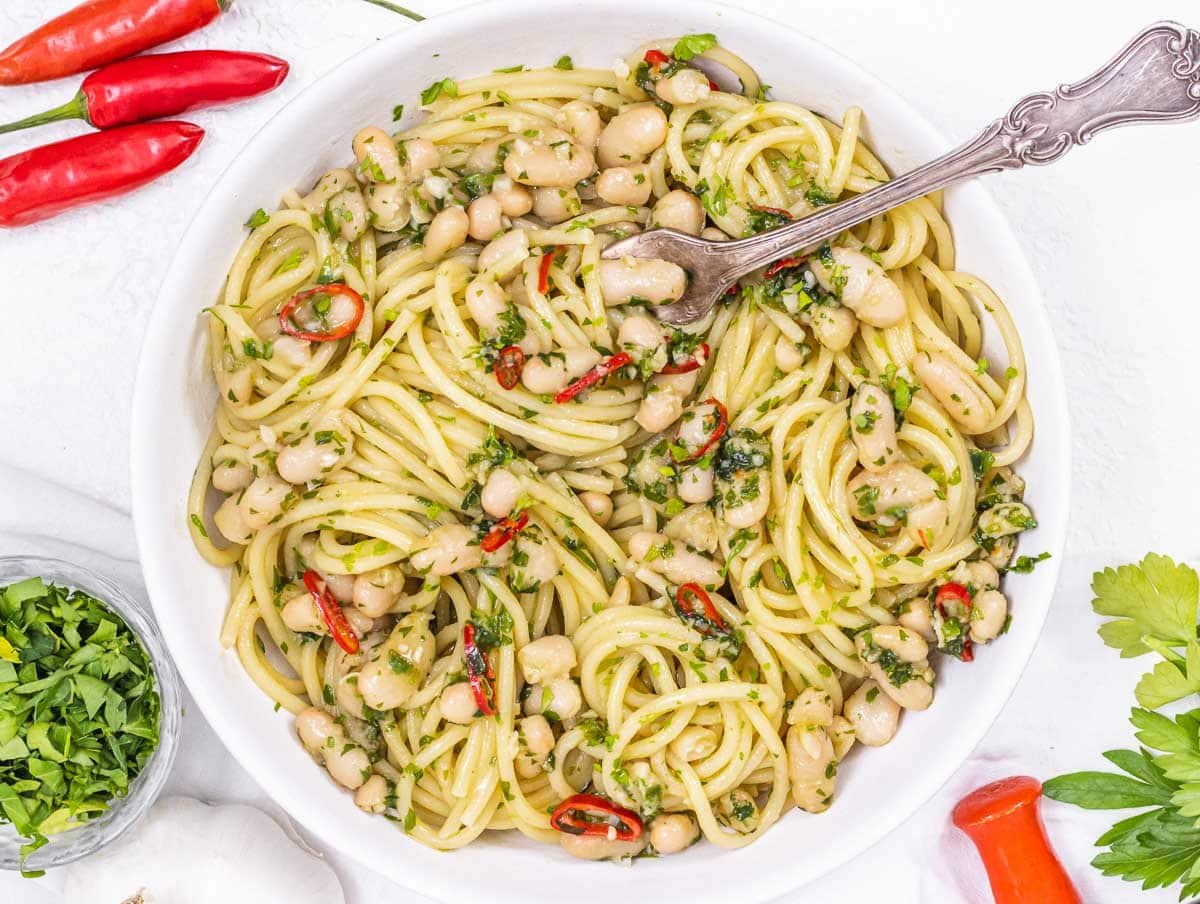 White beans, a nutritious legume, contain an impressive protein content, making them a healthy choice for those seeking a vegetarian protein source.
Combined with aglio e olio pasta, this 20-minute meal is family-friendly, especially for busy weeknights.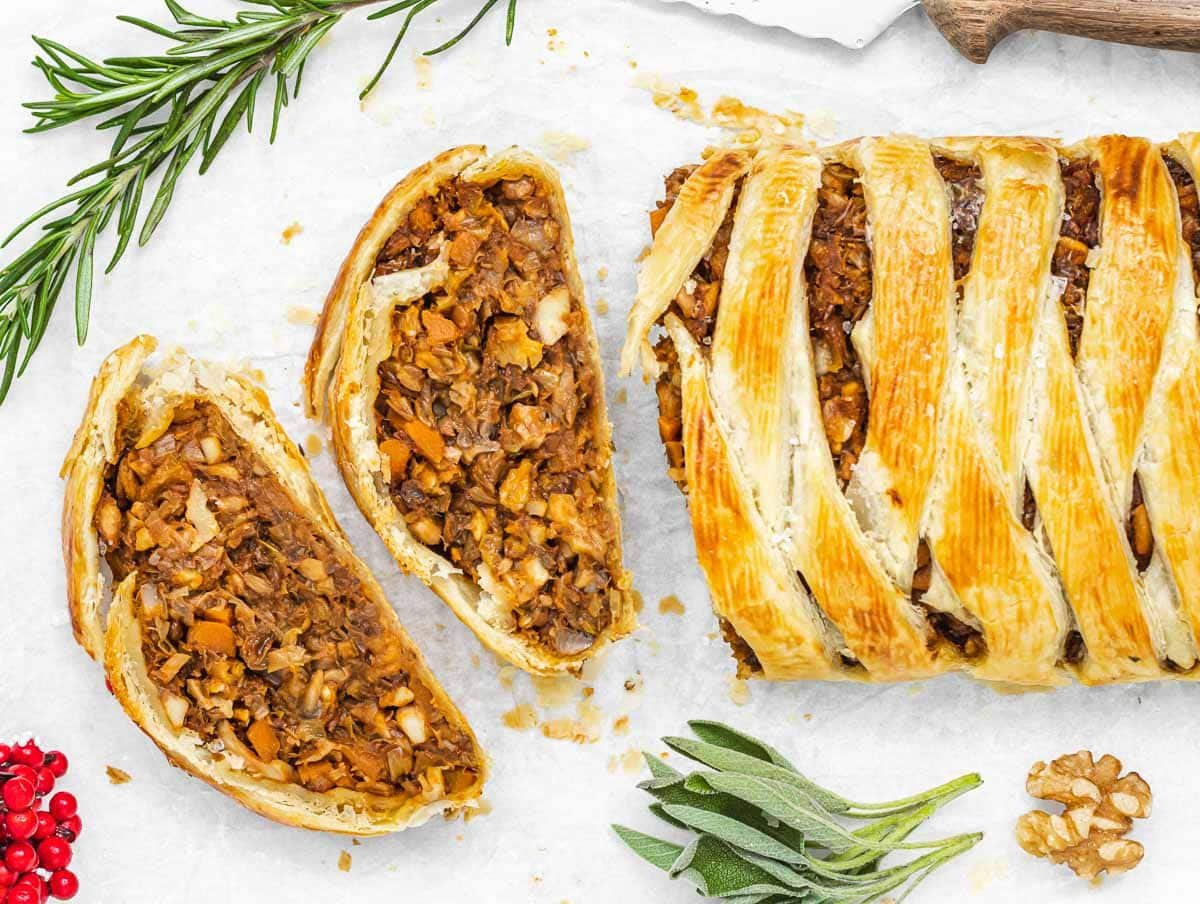 Walnuts and lentils are excellent choices for those seeking healthy vegetarian sources of protein and fat.
Try them both in this Thanksgiving and Holiday-friendly lentil Wellington with mushrooms and fresh herbs.
You can enjoy an easy and colorful lunch or dinner by combining homemade or store-bought falafel and hummus in our Mediterranean bowl.
This vegetable-packed meal offers a healthy dose of legumes, fresh veggies, and a velvety tahini sauce.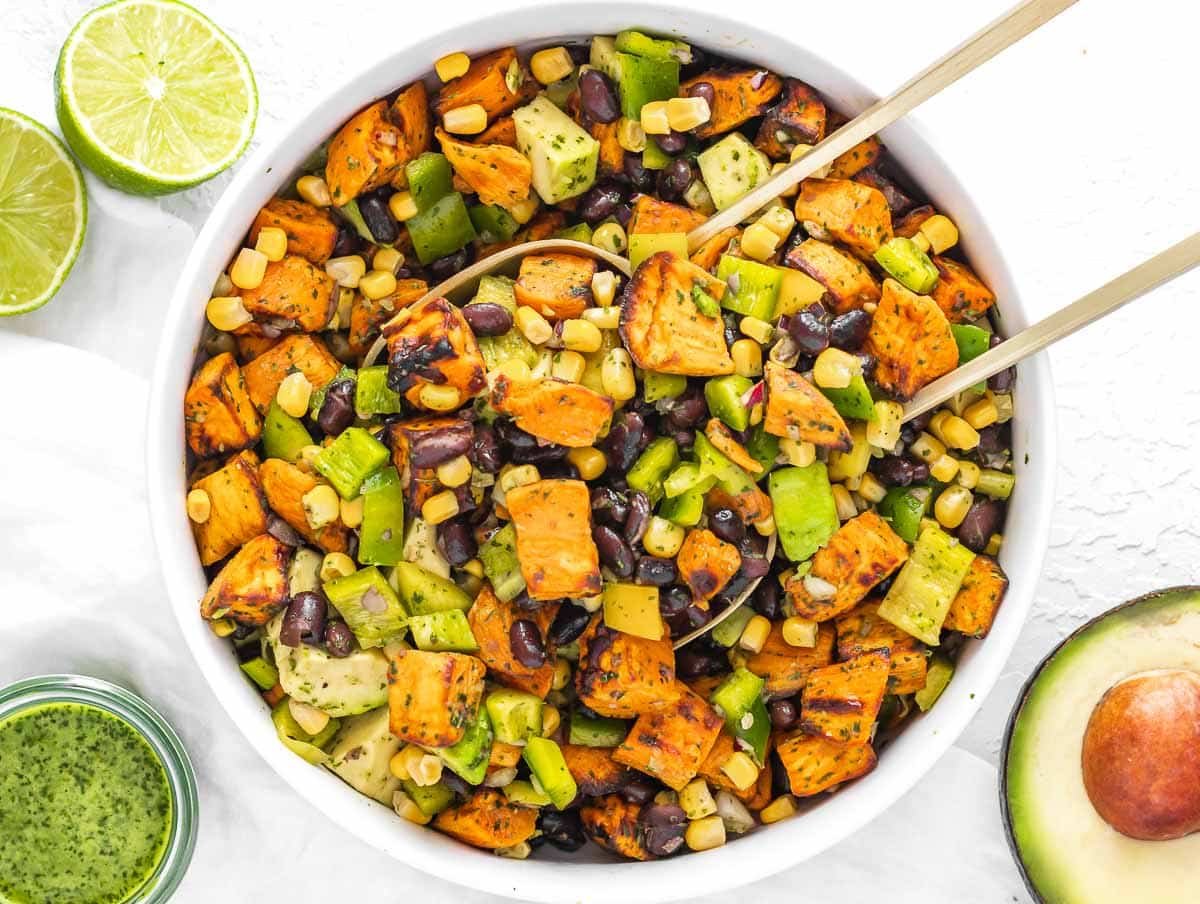 With protein-rich black beans and quinoa, avocado, and bell pepper, this salad provides a complete and balanced meal.
Sweet potato black bean salad is great for meal prepping and offers a wholesome combination of plant-based proteins, complex carbohydrates, and dietary fiber.
Try the refreshing flavors of our mango black bean salad combined with protein-rich quinoa for a nourishing summer lunch.
Drizzled with a zesty cilantro lime dressing, this colorful bowl offers a perfect balance of tanginess and sweetness, making it a delicious choice for a midday meal.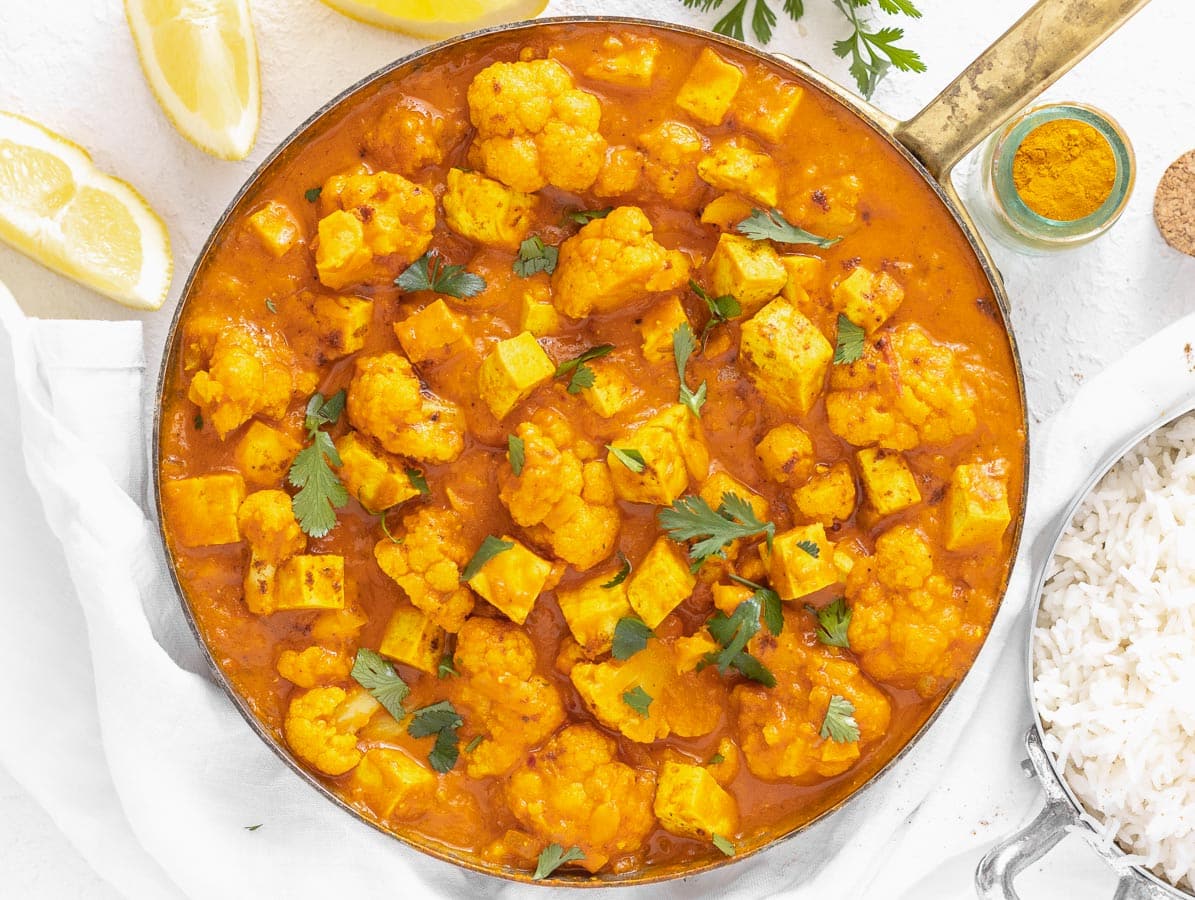 Tofu curry is easy to make. You will enjoy a delightful blend of flavors and a protein-rich meal.
This creamy curry is perfect for those seeking a satisfying and wholesome vegetarian or vegan dinner.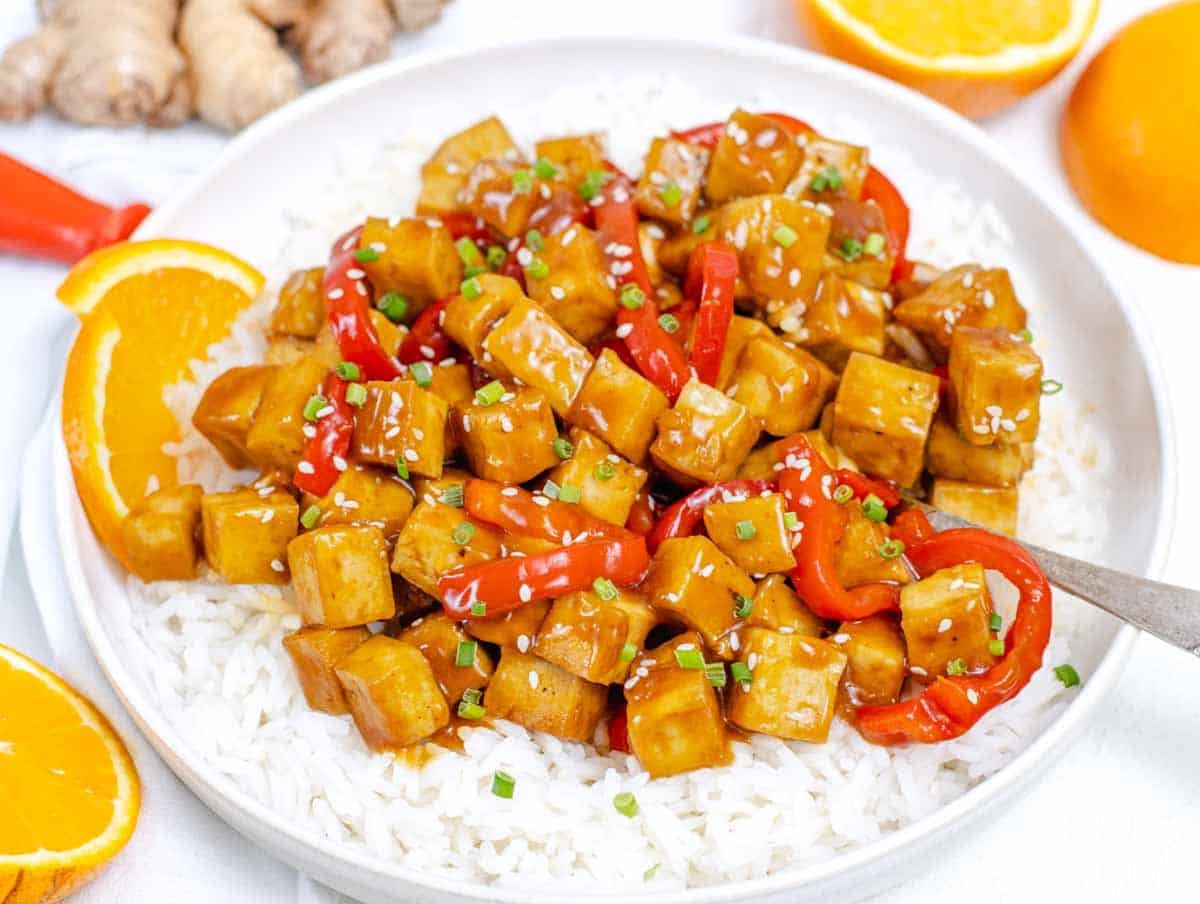 Tofu is a versatile plant-based protein and provides essential amino acids, making it an excellent protein source for a well-rounded diet.
Coated in a sticky orange sauce, it's a chewy and satisfying vegetarian meal and a good substitute for orange chicken.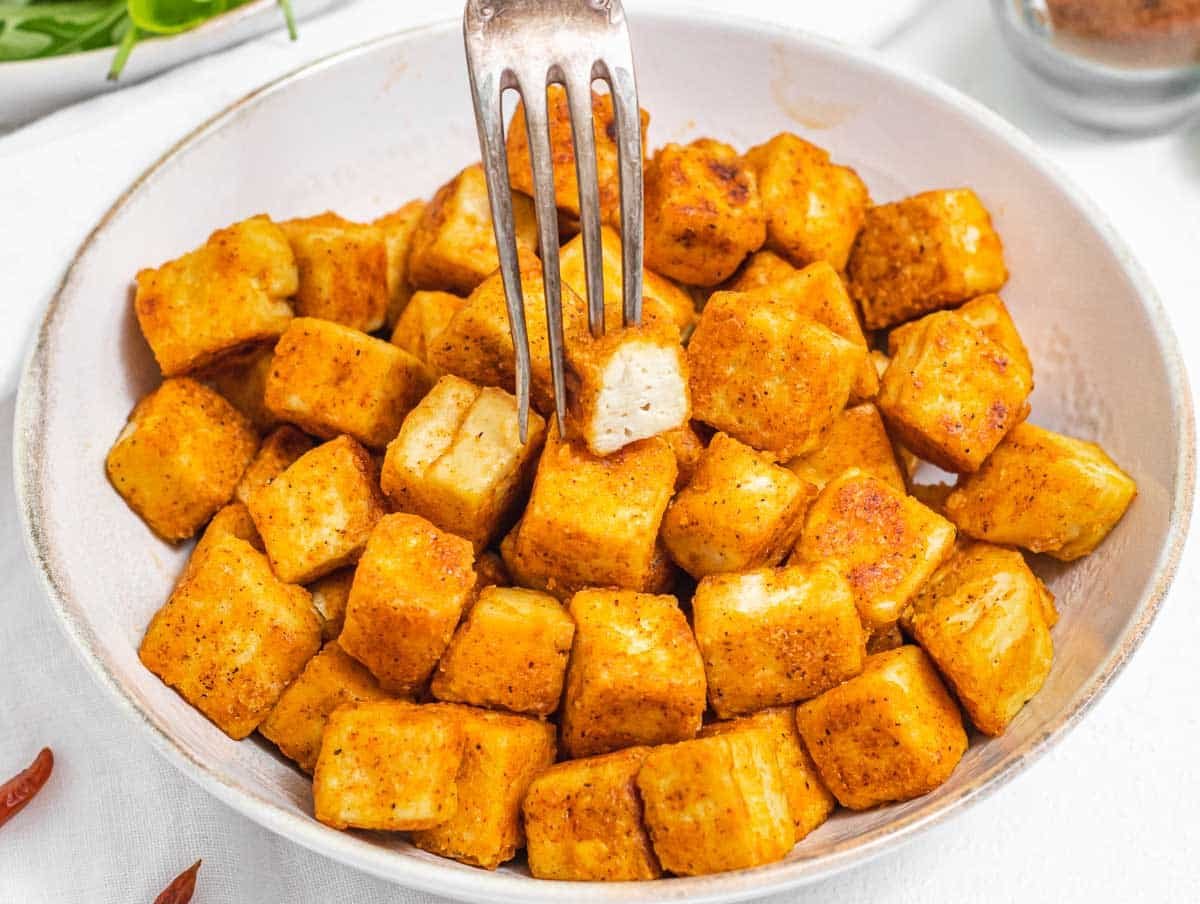 Fried tofu adds a delightful crunch and chewy vegetarian protein to various dishes.
It is a satisfying chicken substitute in many dishes, such as salads, grain bowls, soups, and pasta.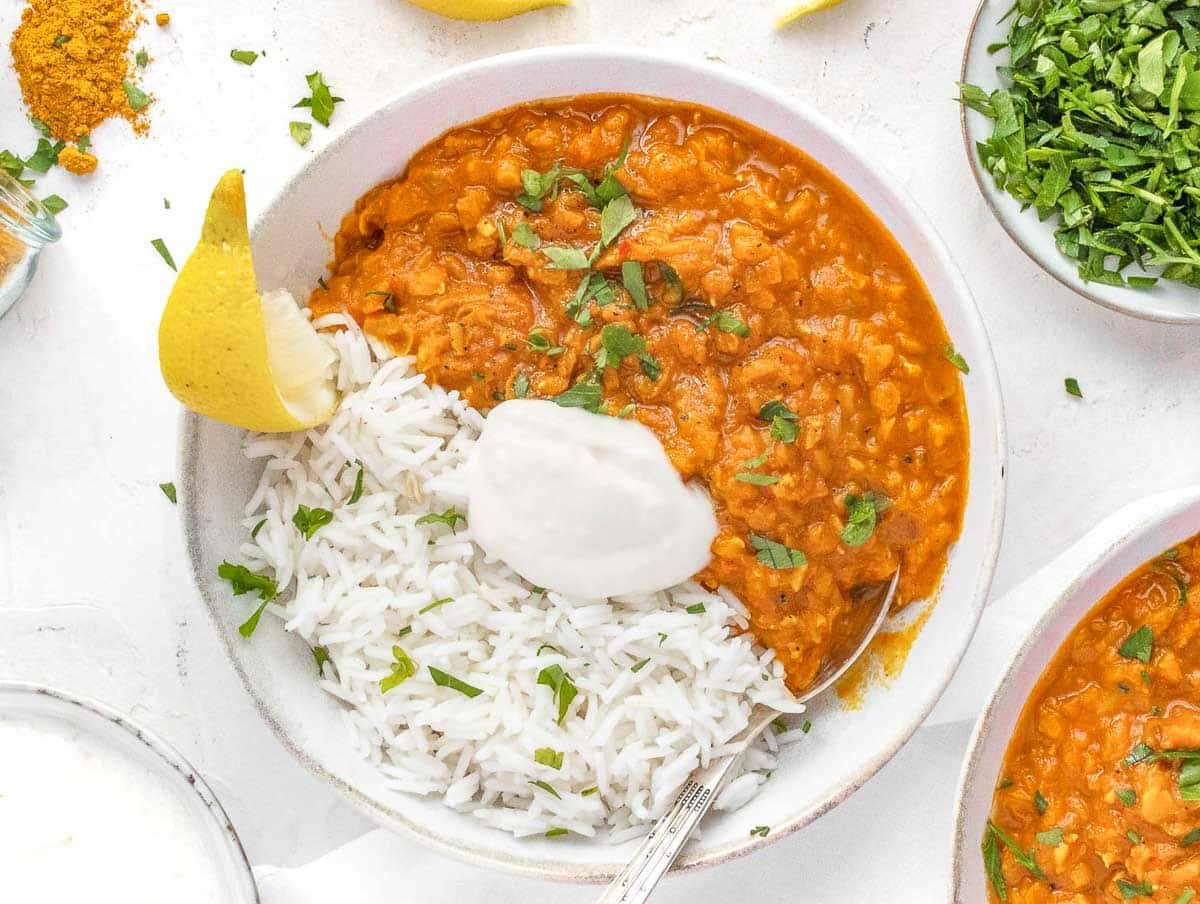 Lentil curry is an indulgent and wholesome meal idea. Dried lentils simmered in a creamy curry sauce offer a delicious Asian meal idea.
Lentils cooked this way provide a wholesome and satisfying protein source that leaves you feeling nourished and content.
Lentils in a vegetarian bolognese sauce add a hearty texture and earthy flavor, providing a rich and nutritious substitute for minced meat.
Serve it with your favorite pasta, and garnish with fresh basil for a restaurant-worthy meal.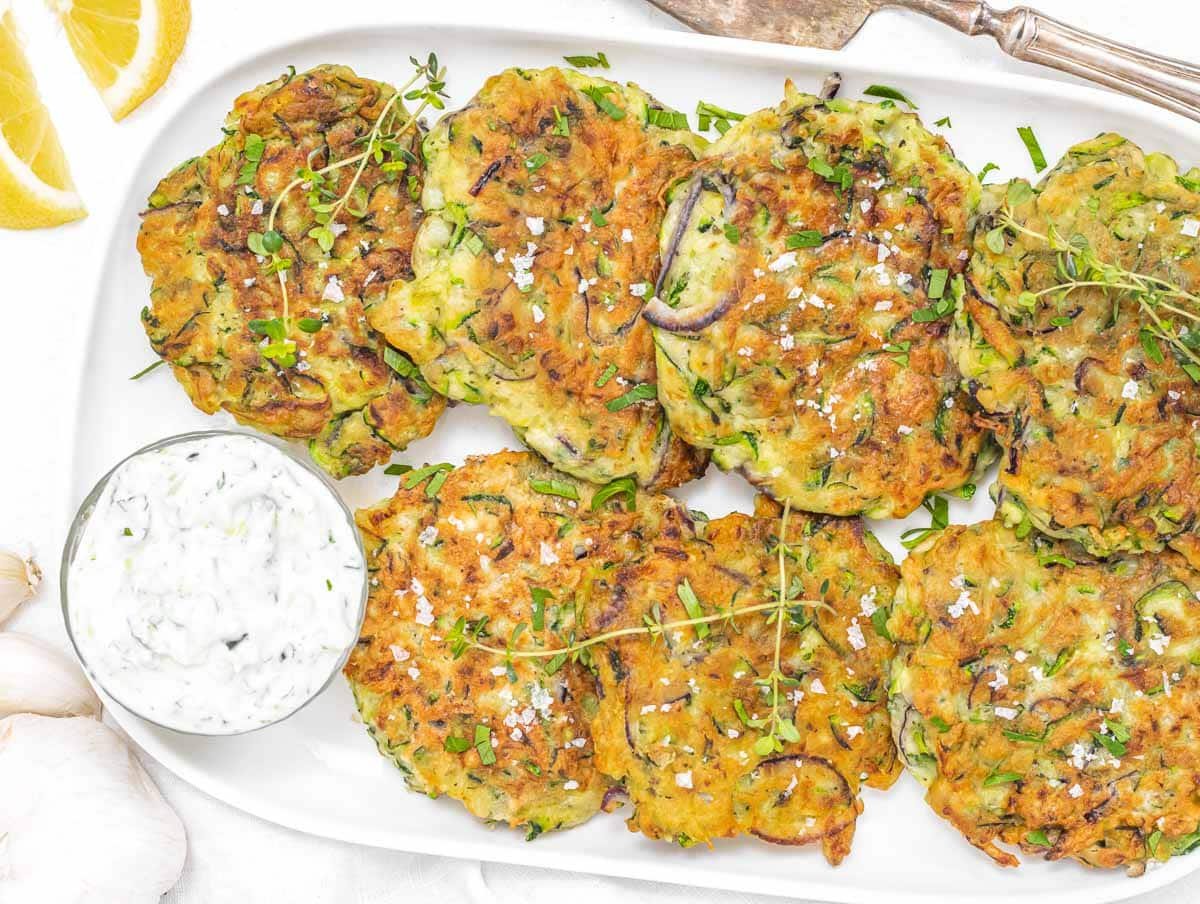 Zucchini fritters with red onions are a delicious and nutrient-packed vegetarian meal.
These golden-brown delights are rich in protein and provide a healthy dose of vitamins and veggies. We love serving fritters with marinara sauce and tzatziki.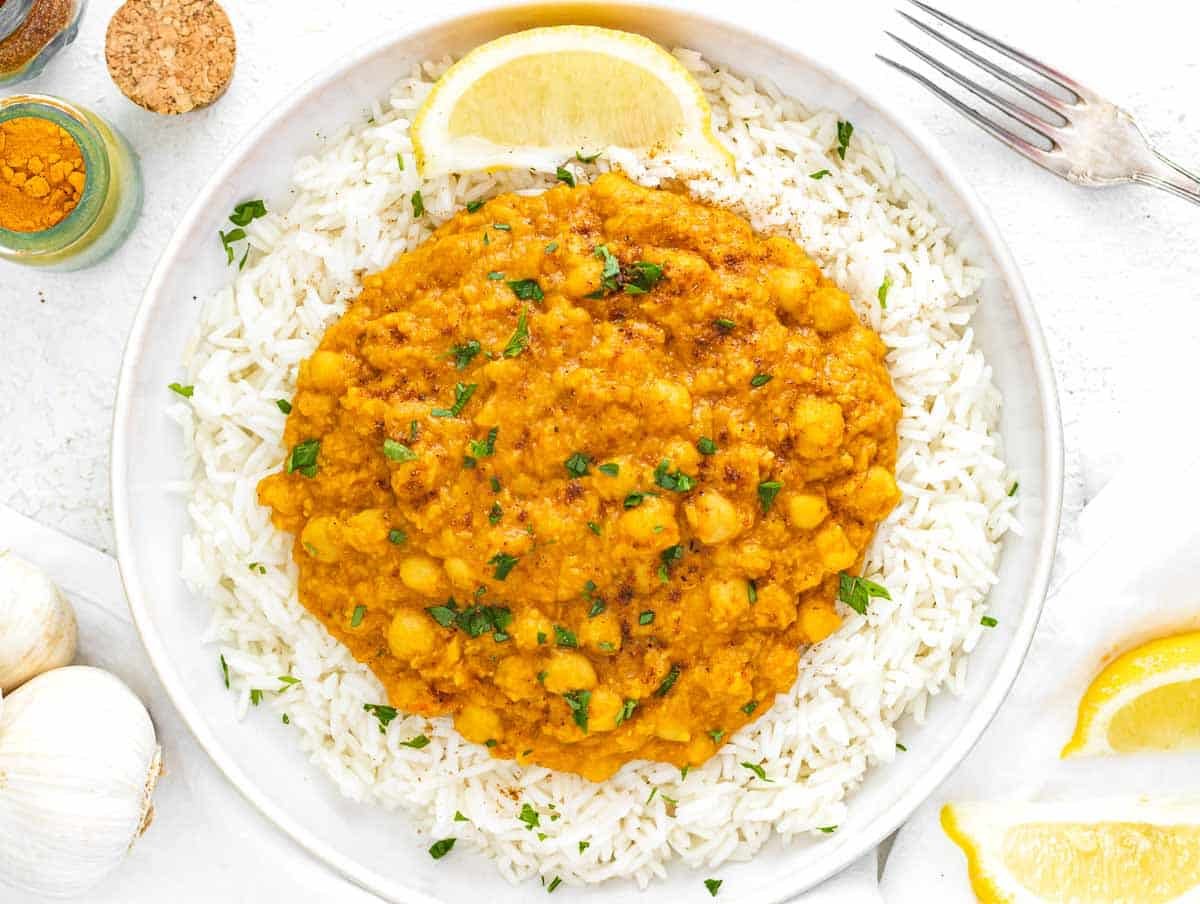 Chickpeas are incredibly versatile and serve as an easy-to-cook source of plant-based protein.
Their nutty texture and mild flavor make them a perfect addition to a rich and flavorful curry, creating a satisfying meal paired with rice.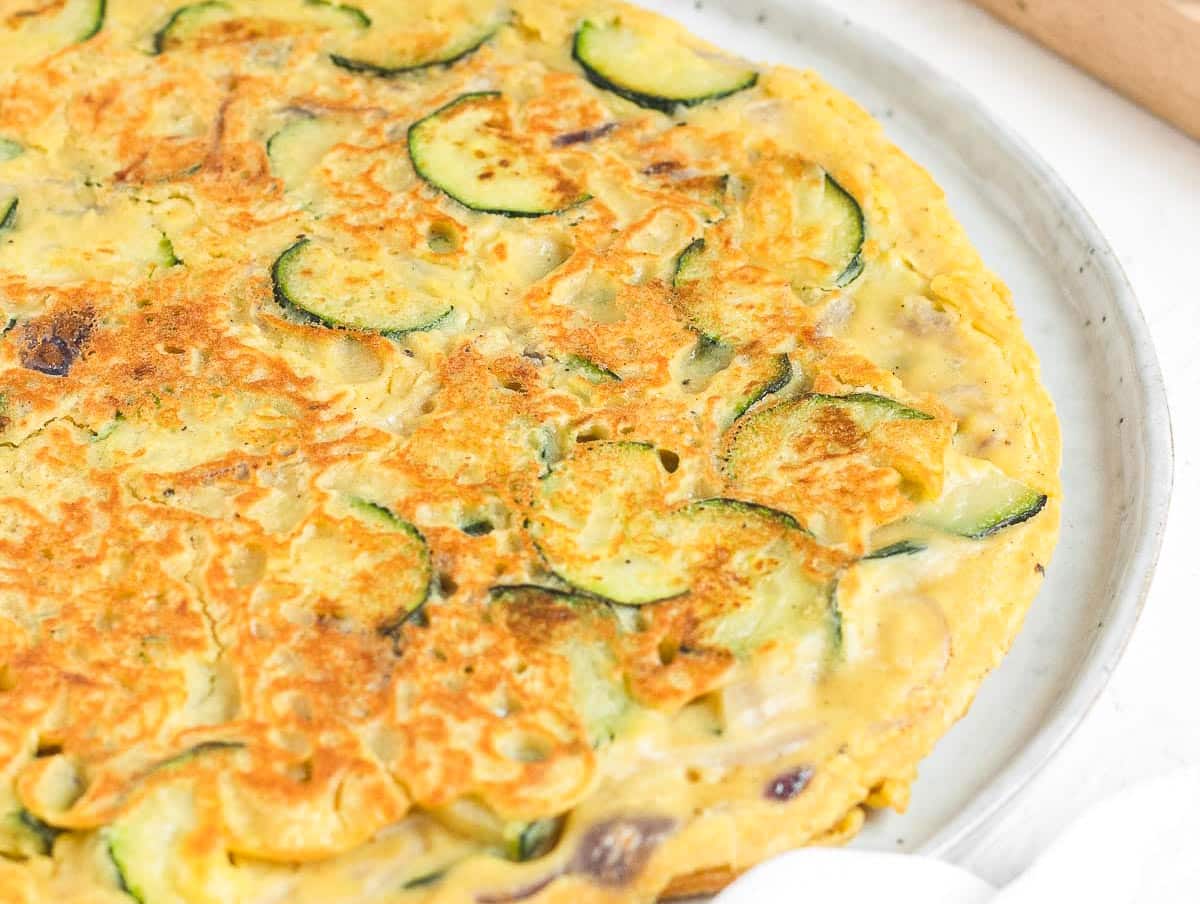 Chickpea flour serves as a nutrient-rich protein source in this zucchini frittata recipe.
In just 20 minutes, you can create a delicious and protein-packed frittata using this versatile ingredient.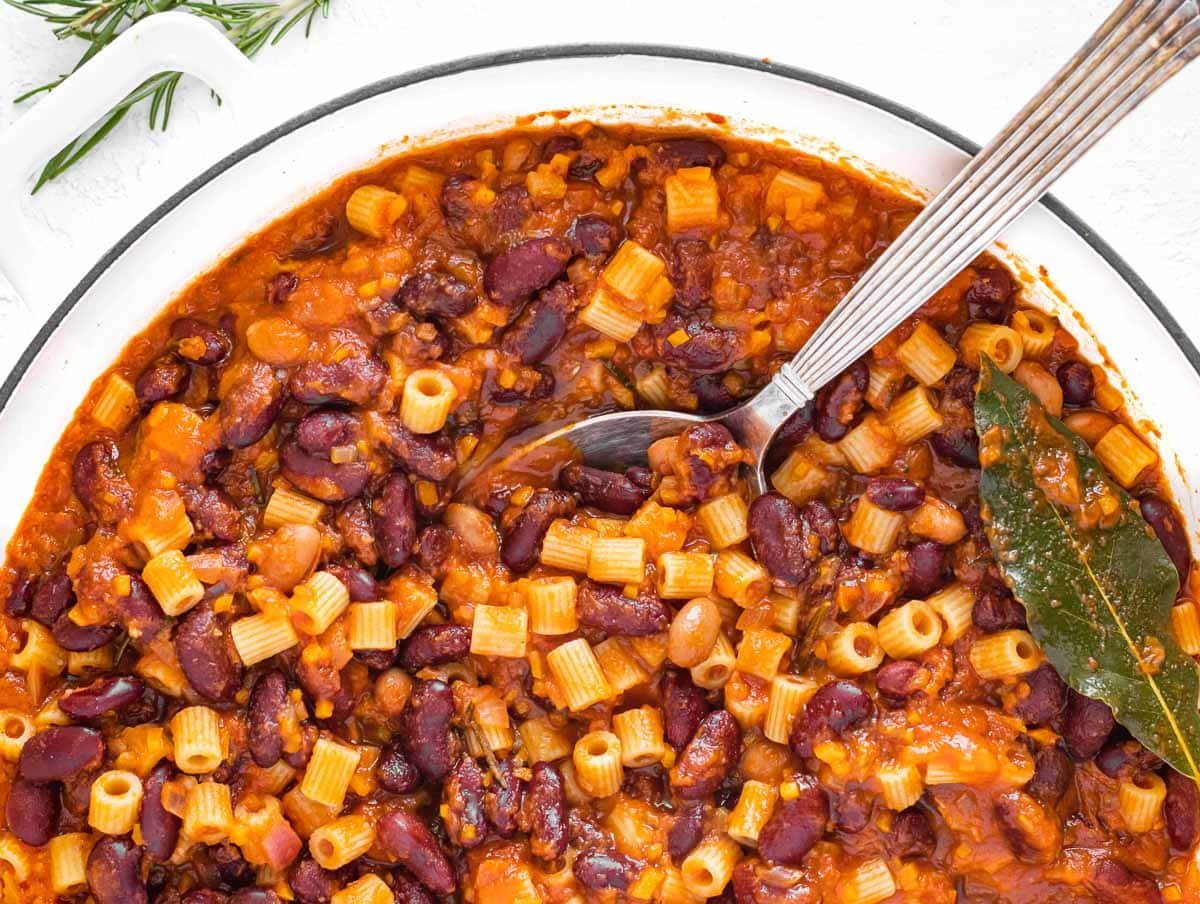 Pasta e Fagioli is a tomato-rich meal of pinto beans, veggies, and kidney beans.
This Italian dish combines the heartiness of protein-rich legumes with the comforting embrace of al dente pasta.
It's a healthy vegetarian one-pot dinner idea that satisfies both body and soul.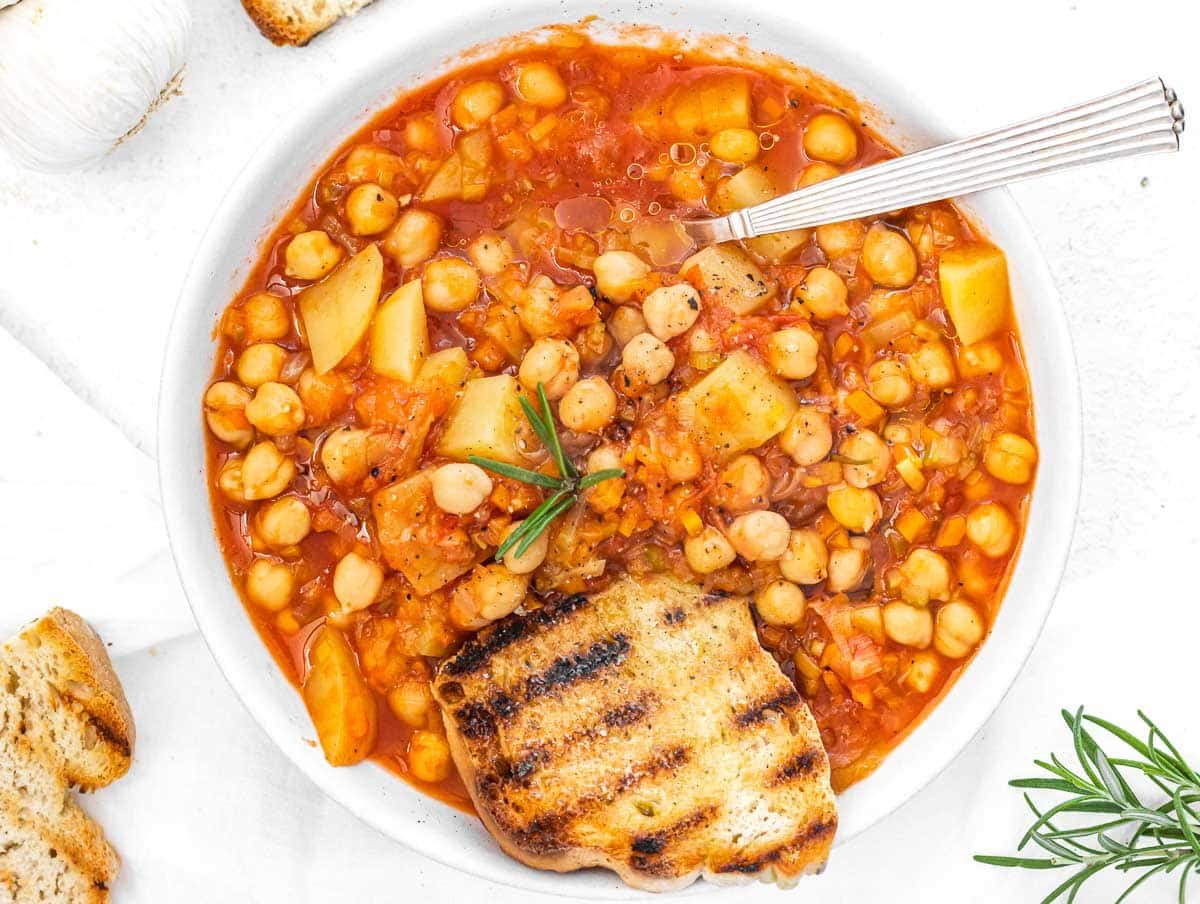 This tomato chickpea soup is a healthy comfort food where tender chunks of potato and rich tomato dance perfectly meld together.
Chickpea soup is a nourishing and vegetable-packed idea for your vegetarian dinner table.
Grilled tofu, the smoky savior of vegetarian BBQs, offers a protein-packed alternative to grilled meats.
It's an easy way to accommodate all eaters in the summer season, especially when paired with peanut sauce or barbecue sauce.
Falafel offers a delicious vegetarian dinner option; you can even make it in an air fryer.
These crispy chickpea balls, packed with flavors from herbs and spices, make a perfect filling for pita bread or a tasty topping to a salad drizzled with tahini sauce.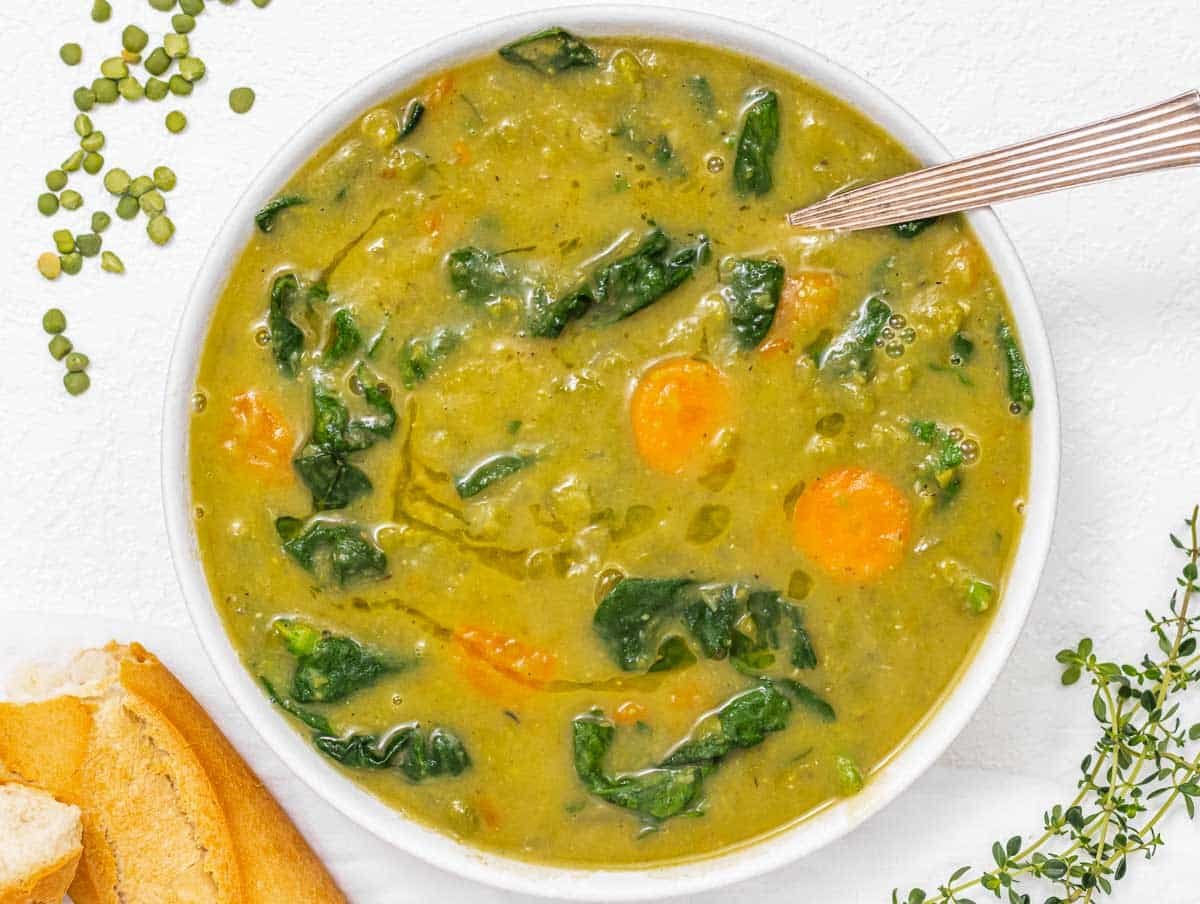 Try this hearty bowl of split pea soup enriched with leafy green spinach - it's a vegetarian dinner idea with wholesome proteins.
Each spoonful delivers a blend of creamy textures and earthy flavors and pairs perfectly with toasted bread.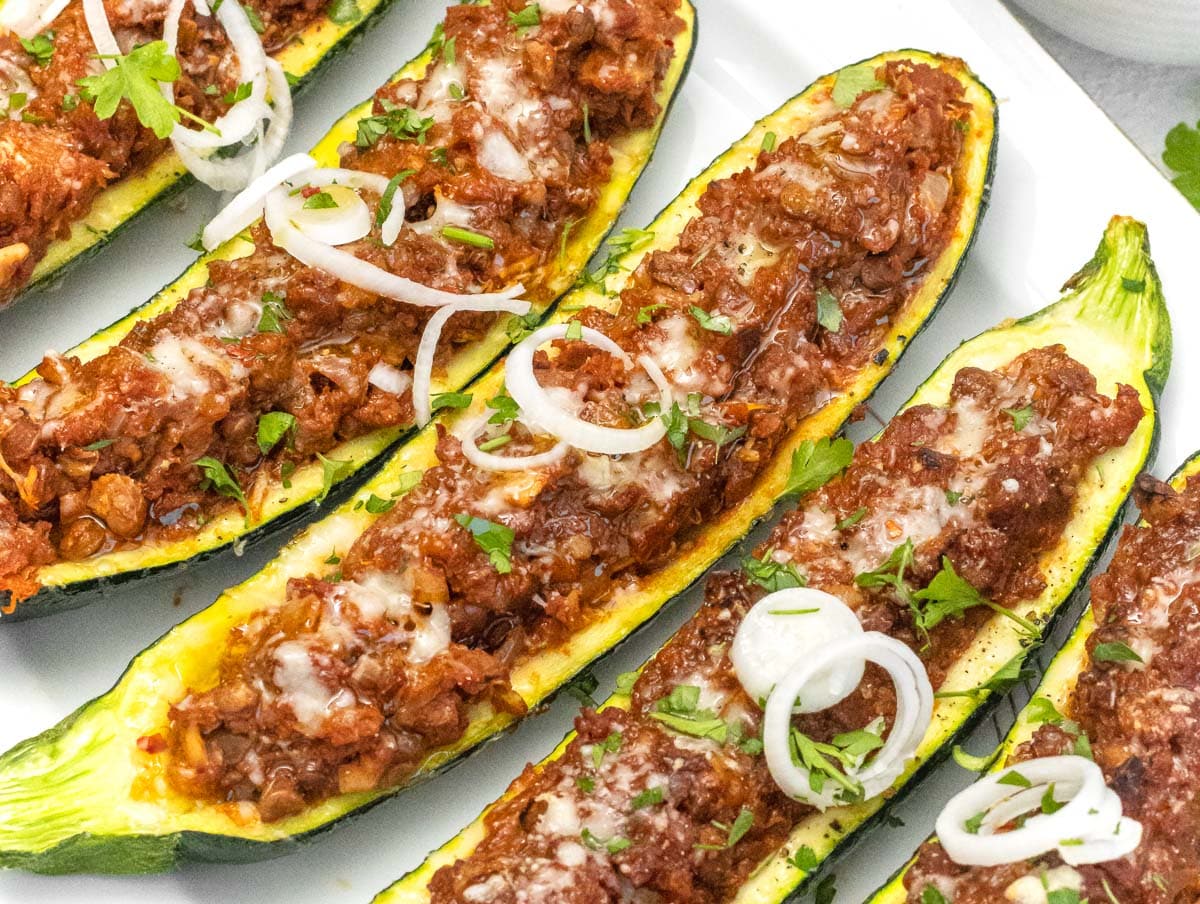 These lentil and walnut zucchini boats are delicious and nutritious, packed with healthy proteins and fats.
The lentils provide a plant-based protein source, while the walnuts contribute heart-healthy omega-3 fatty acids.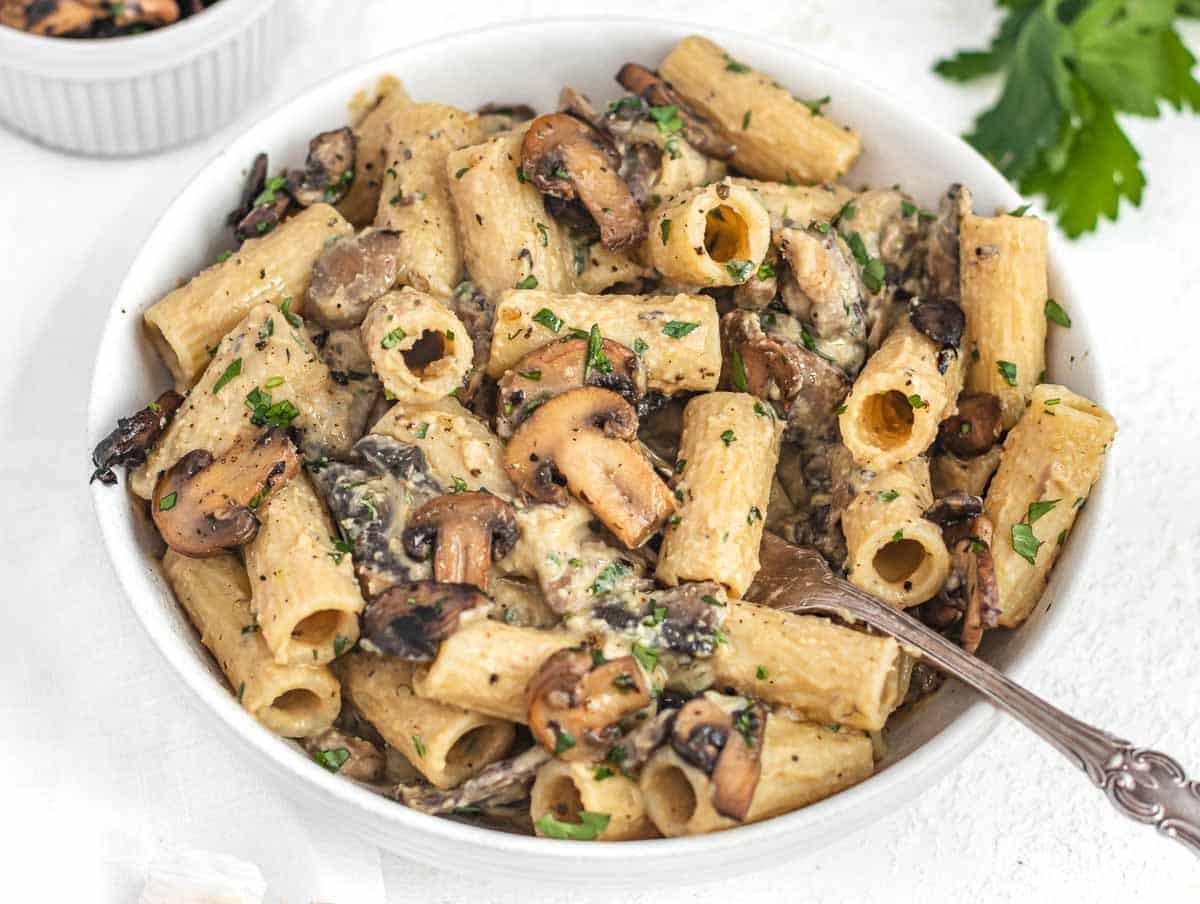 Try this delightful combination of creamy hummus and al dente pasta, enhanced by the earthy richness of sautéed mushrooms.
Our 20-minute creamy hummus pasta offers an indulgent blend of flavors and works well as a vegetarian lunch or dinner idea.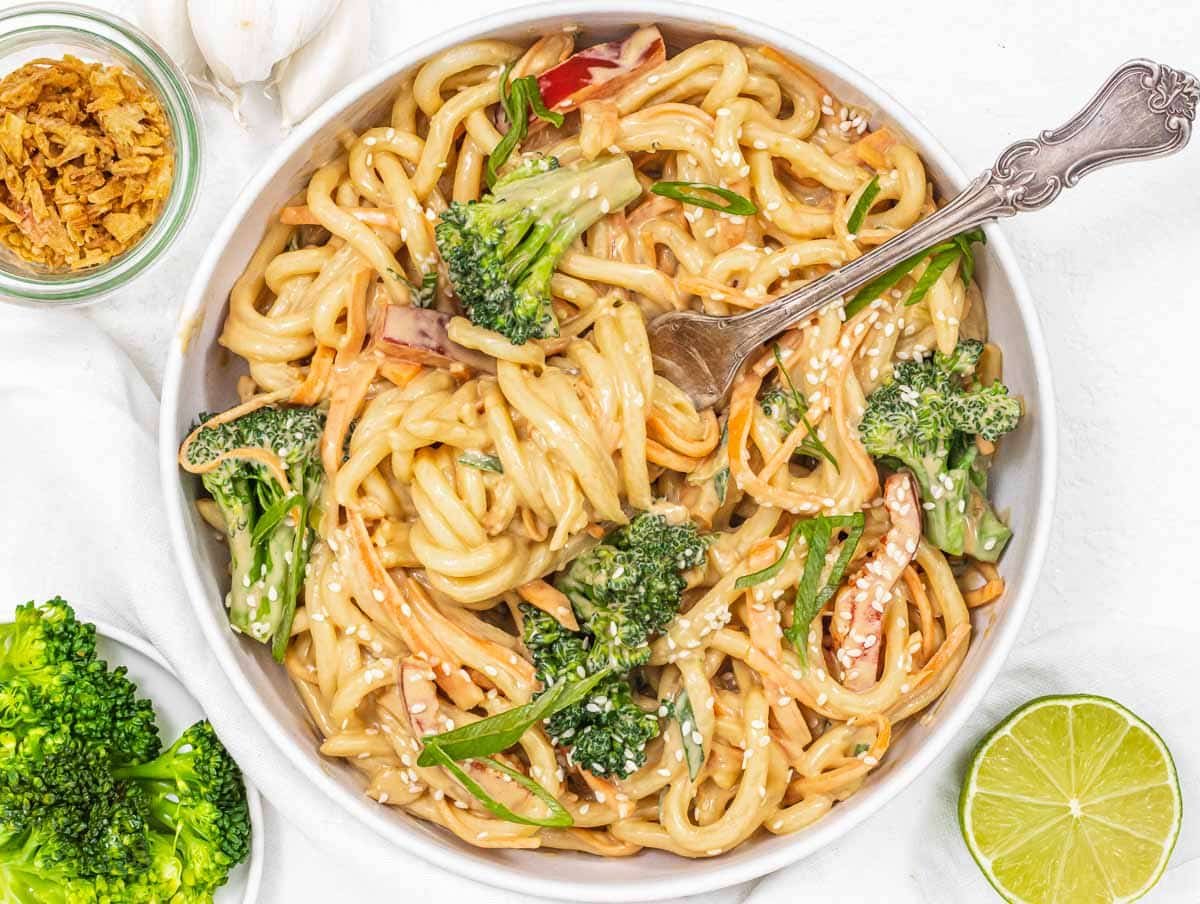 Our next vegetarian meal is creamy peanut noodles with blanched broccoli.
You will enjoy a velvety peanut sauce that coats the perfectly cooked linguine pasta, while the tender broccoli adds a refreshing balance to every bite.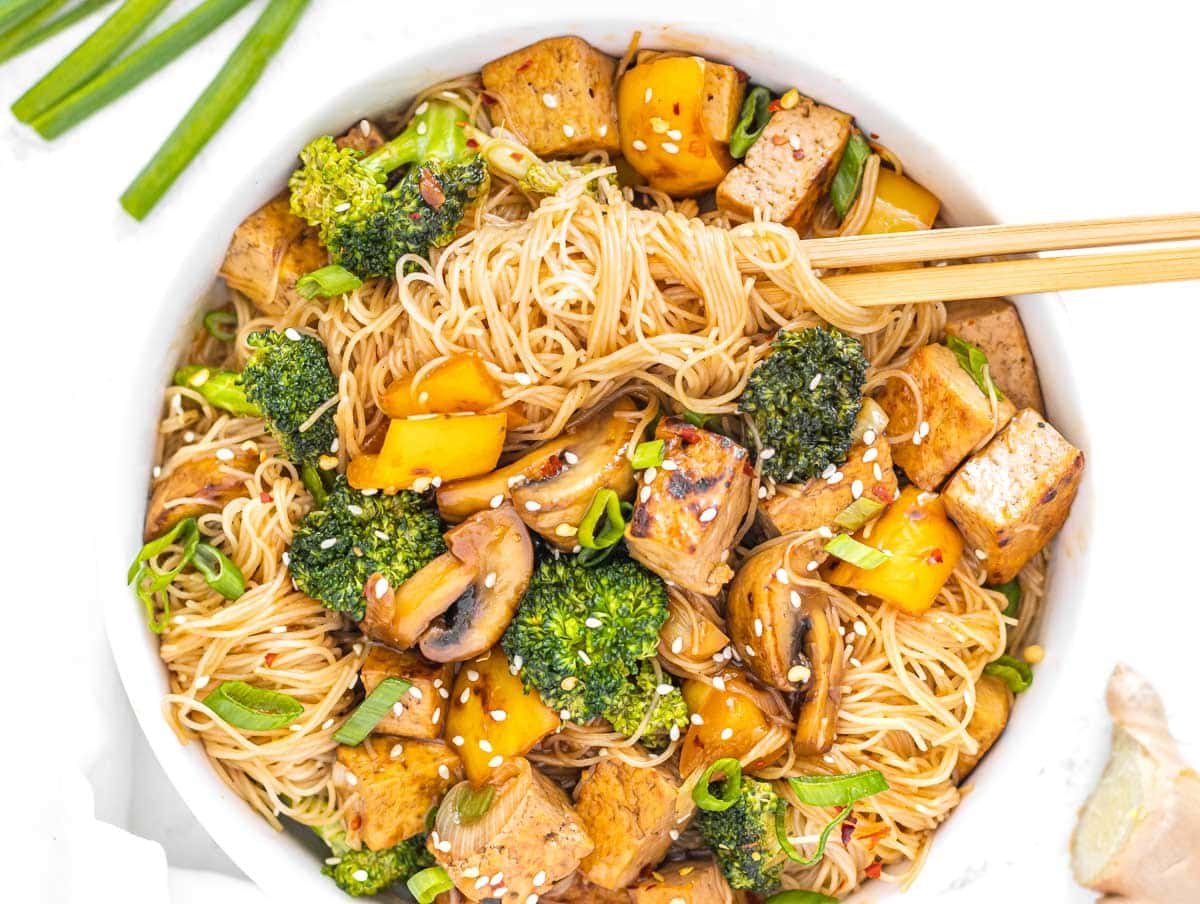 Here is a flavorsome vegetarian Asian feast with a perfect blend of tofu, tender broccoli florets, and slurp-worthy noodles.
The tofu's velvety texture complements the crisp broccoli, while the noodles tie it all together in a mouthwatering stir-fry sauce.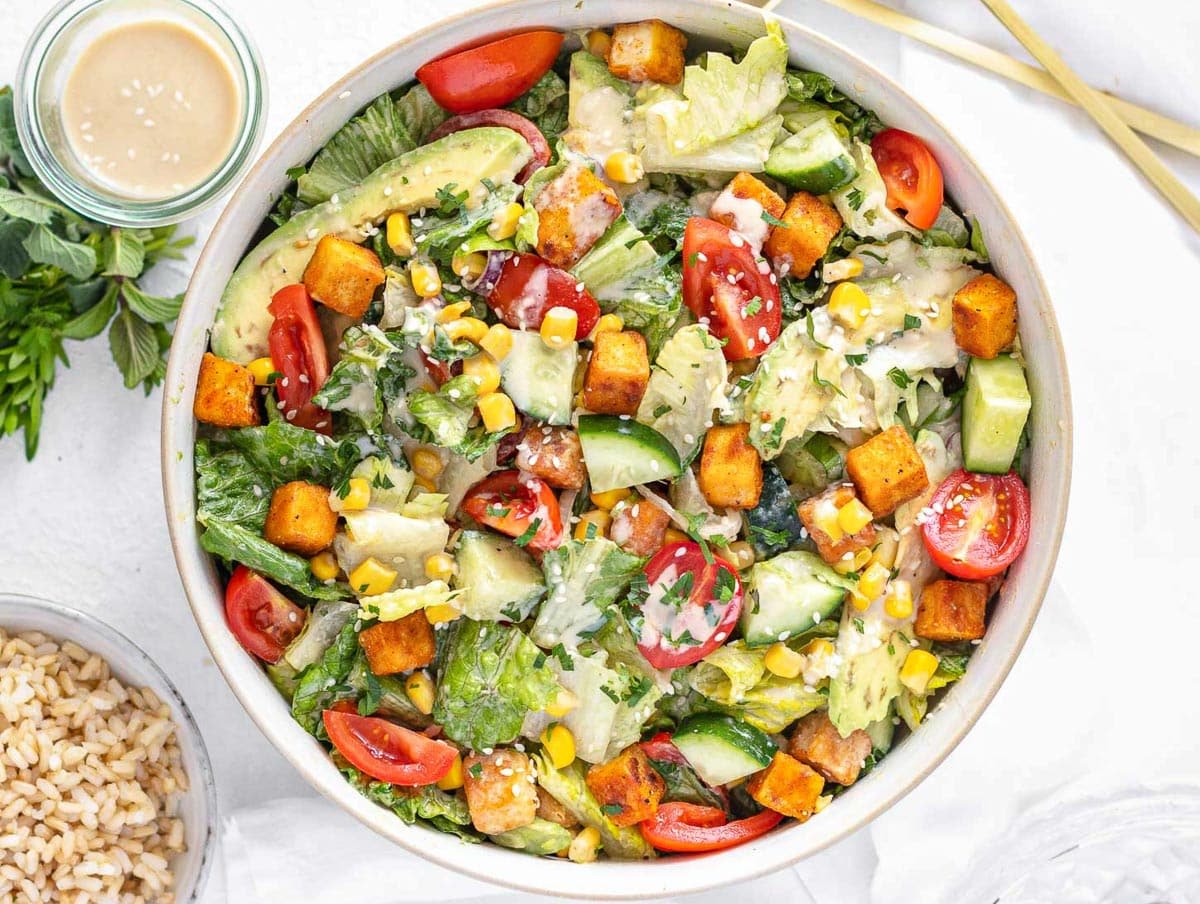 This flavorful tofu salad combines the creamy goodness of avocado with crispy tofu and the nutty richness of tahini sauce.
It's an easy way to increase your vegetarian protein intake, as it takes just 20 minutes to prepare.
What to serve with high protein vegetarian meals?
For many more tofu ideas, check out our tofu category page.
Recipe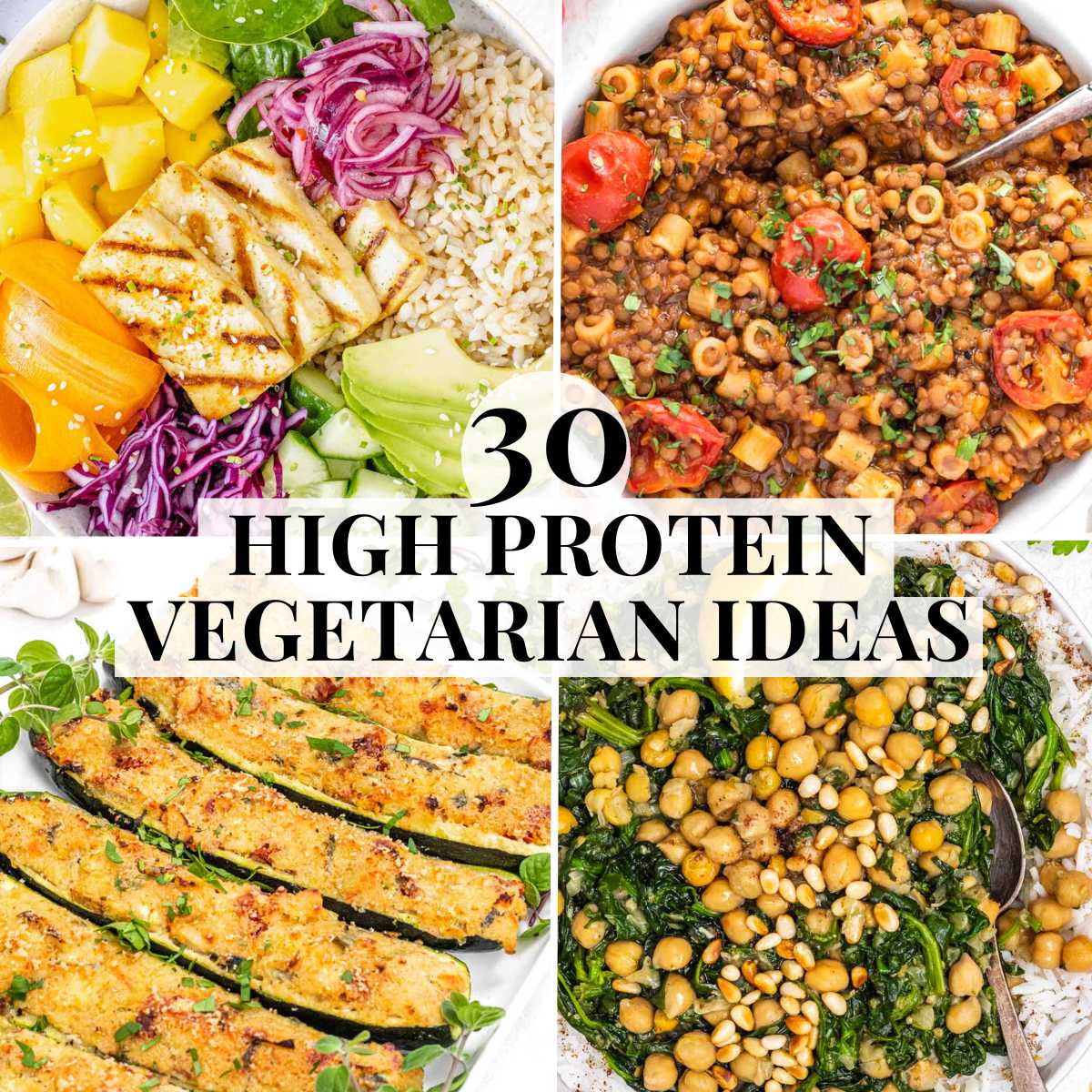 30 High Protein Vegetarian Meals
These easy high protein vegetarian meals are perfect for weeknight dinners when you are looking for plant-based protein sources.Grilled tofu is a quick and easy protein-packed recipe you can make in 10 minutes on a grill pan or grill and season with your favorite sauces and condiments.
Ingredients
16

ounces

tofu

firm or extra-firm

2

tablespoons

olive oil

or avocado oil

1

teaspoon

salt

¼

teaspoon

black pepper
SERVE IT WITH
Peanut sauce, Sesame sauce, Chimichurri, or BBQ sauce

instructions in "serving suggestions" chapter above
Instructions
Take tofu from the package, pat it dry with kitchen paper, and cut it into ¼ inch (7 mm) slices.Tip: there's no need to press the tofu.

Transfer the tofu slices onto a plate and toss with olive oil, salt, and black pepper.Make sure the tofu is fully coated in the oil on all sides.Tip: there's no need to marinate. It's best to add a tasty sauce later.

Ensure your grill is clean, then warm it up.Grill the tofu on medium heat for 3 minutes without touching it.Turn the slices around with the help of a flat spatula and grill for 3 more minutes on the other side till golden and slighlty charred outside.Tip: At this stage you can sprinkle with your favorite spices like smoke paprika, za'atar, cayenne pepper, or other.

The best way to add flavor to grilled tofu is to serve it with a tasty sauce. Our favorites are peanut sauce, sesame sauce, BBQ sauce, and Chimichurri sauce. Instructions in the serving suggestions chapter above.
Video Recipe
Grilled Tofu and how to serve it
Notes
Nutrition information is an estimate for 1 large serving of grilled tofu out of 3 servings. STORAGE Storage: keep leftovers in an airtight container in the fridge for up to 3 days. Reheat: warm in the microwave for 60 seconds. Freezer: you can freeze grilled tofu for up to 3 months and thaw in the microwave. ALSO ON THIS PAGE
Nutritional Values
Nutrition Facts
30 High Protein Vegetarian Meals
Amount per Serving
% Daily Value*
* Percent Daily Values are based on a 2000 calorie diet.
Did you like this recipe?
Leave us a comment below or find us on Instagram, YouTube, Pinterest, TikTok, and Facebook.
If you liked these high protein vegetarian meal ideas, you might also enjoy: