If you're looking for a dinner solution to your busy evenings, try these bean recipes that make quick and healthy meals.
With their rich flavors and protein content, kidney, black, white, garbanzo, and pinto beans will become your new weeknight dinner heroes.

From wholesome salads to hearty stews and soups, these legumes offer a world of possibilities to cater to your taste buds and nourish your body.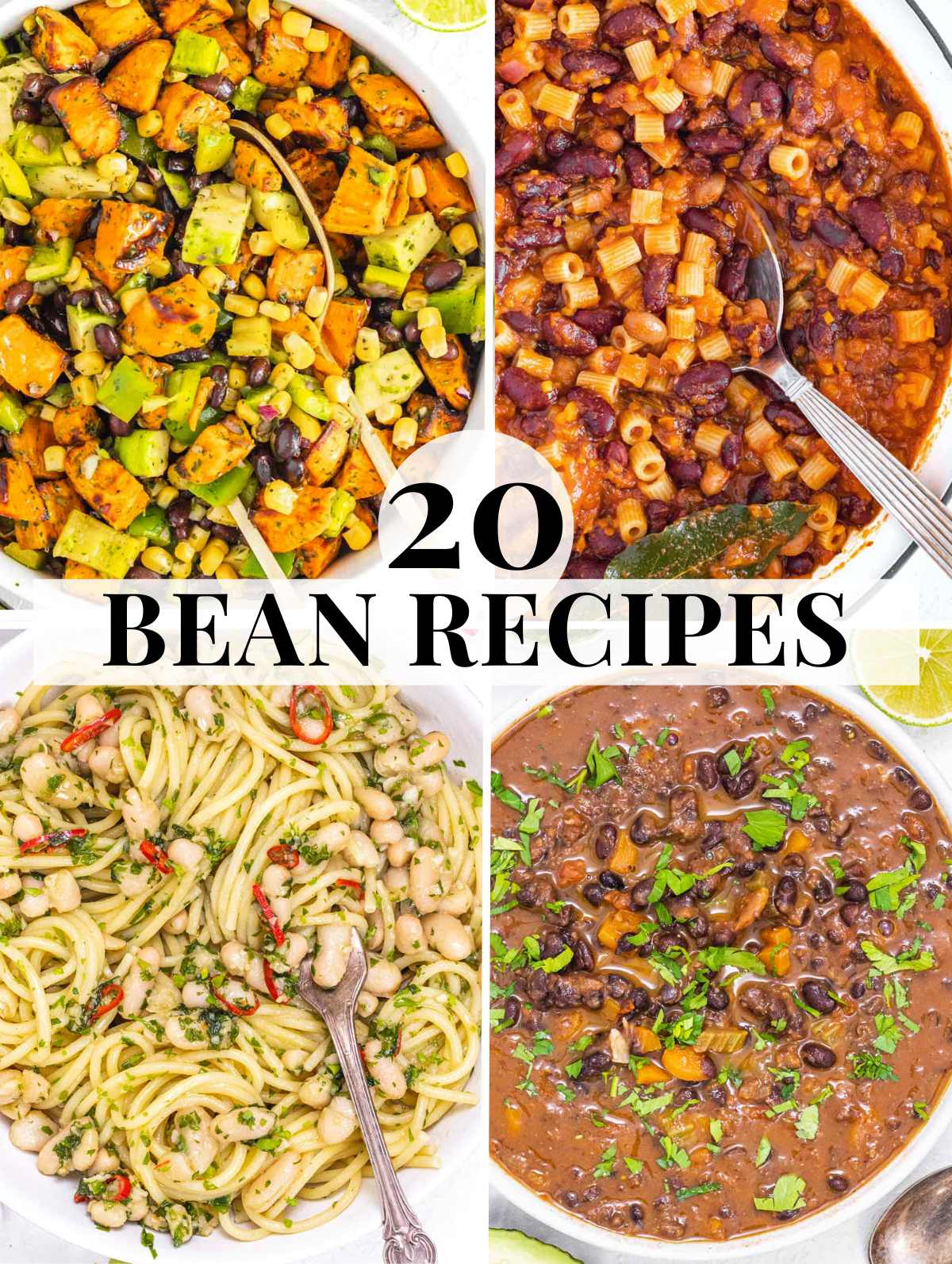 These recipes fit a meal-planning lifestyle and cater to vegan, vegetarian, and dairy-free diets.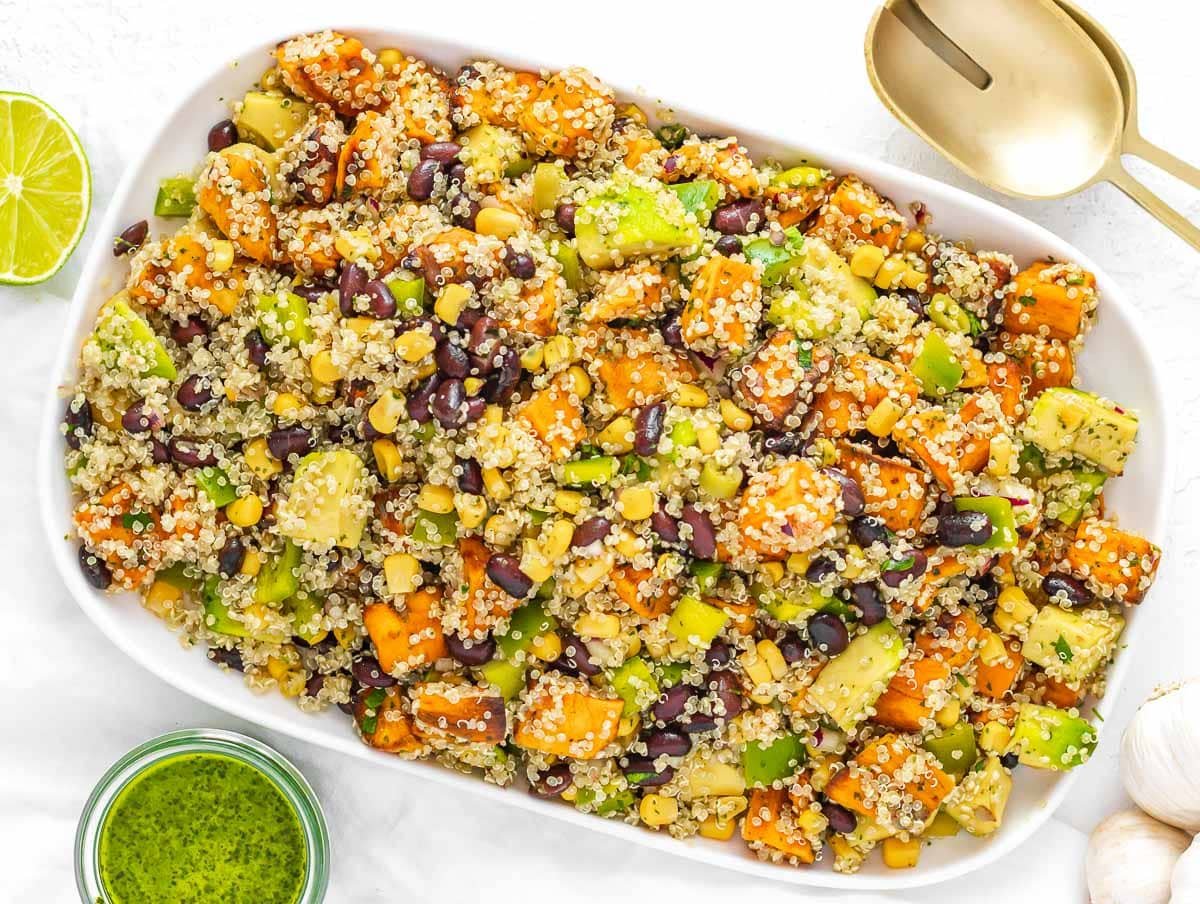 Black beans add a hearty and savory depth to roasted sweet potato and avocado in this colorful bean salad.
The rich earthiness of the beans pairs well with the sweetness of the potatoes and corn, resulting in a tasty and meal-planning perfect recipe.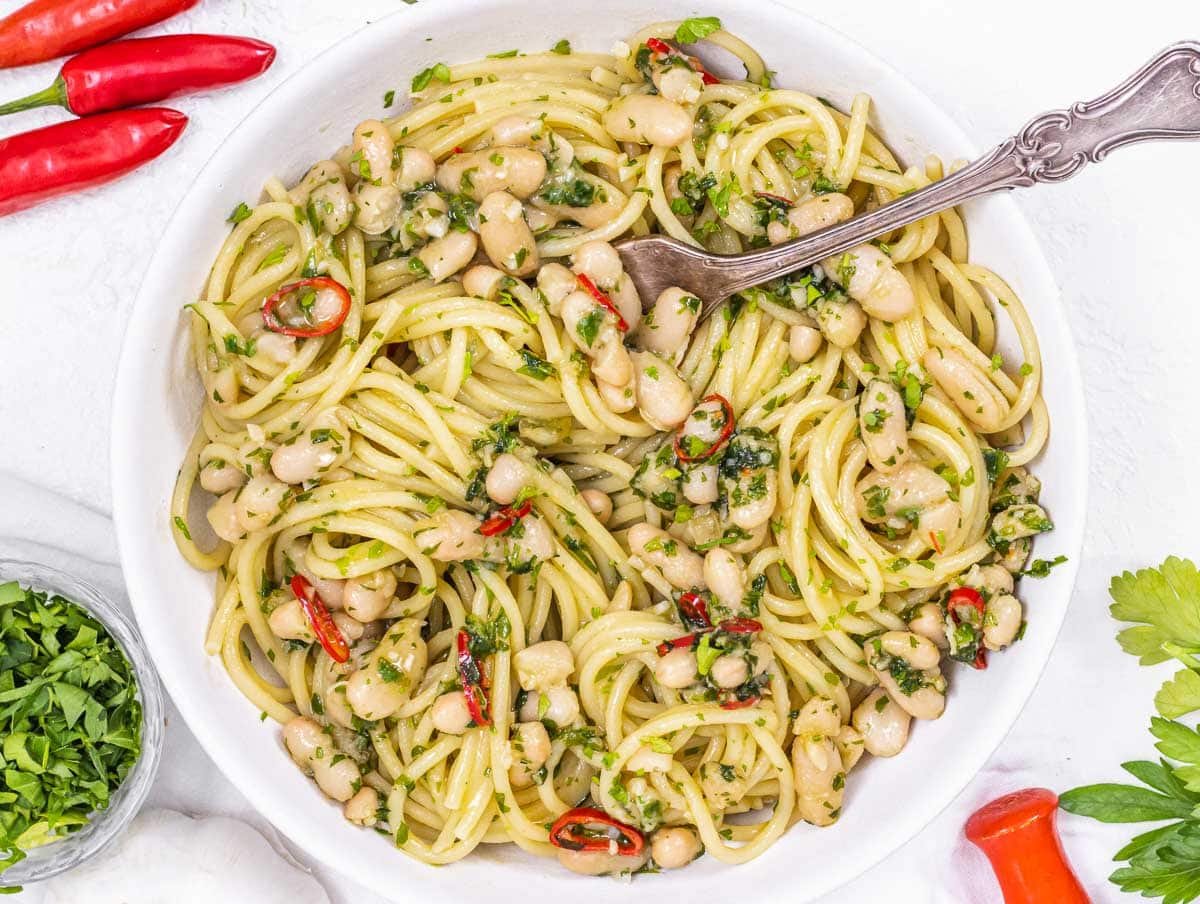 How do you make white beans tasty? With this white bean aglio e olio, you will get an Italian-inspired pasta dish with a creamy sauce.
The addition of cannellini beans enhances the parsley and garlic sauce and provides a protein-packed and fiber-rich element.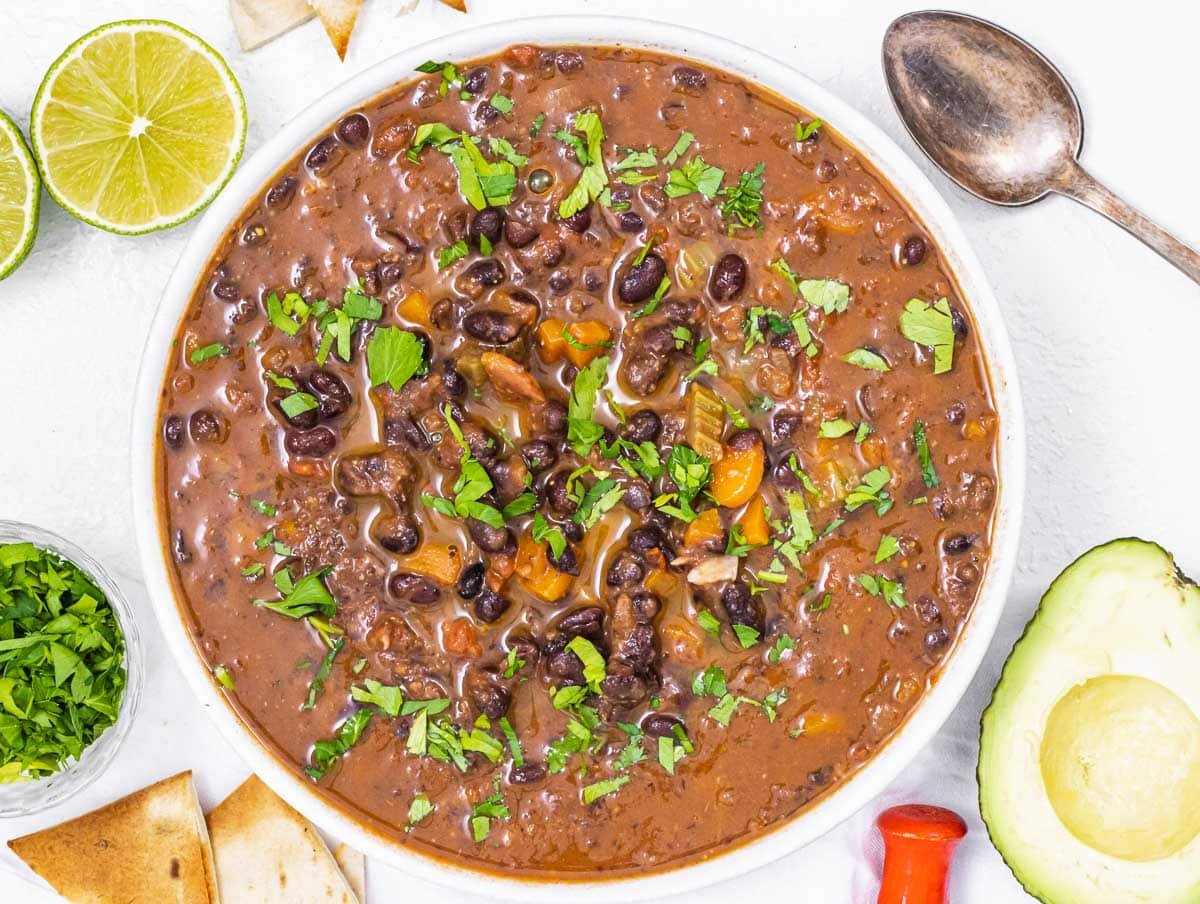 You will get a comforting, creamy, and nutritious soup when you simmer black beans with aromatic spices and vegetables.
Black beans are rich in dietary fiber, protein, and essential nutrients like folate, iron, and magnesium, making them a fantastic choice for supporting overall well-being.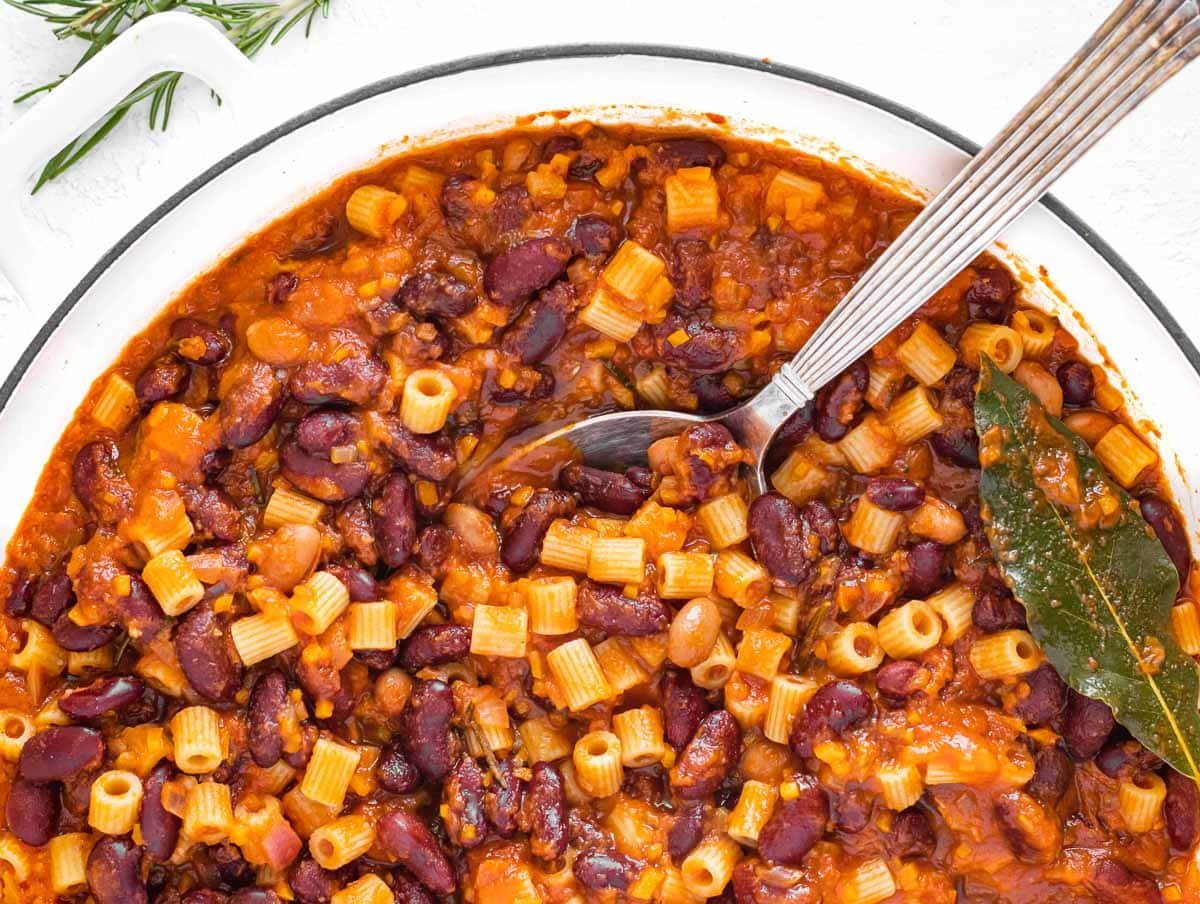 Kidney and pinto beans lend a hearty texture to this Pasta e Fagioli. They simmer in a rich and creamy tomato sauce and create a satisfying dish that captures the essence of Italian comfort cuisine.
This dish is family-friendly as the mix of; pasta, beans, and velvety tomato sauce is crowd-pleasing.
Pinto bean stew with a hearty tomato sauce is a rich and healthy dish that pairs well with couscous, rice, focaccia, and polenta.
The creamy beans melded with Italian herbs create an autumn-and winter-friendly bean recipe that we like to serve as a weeknight dinner.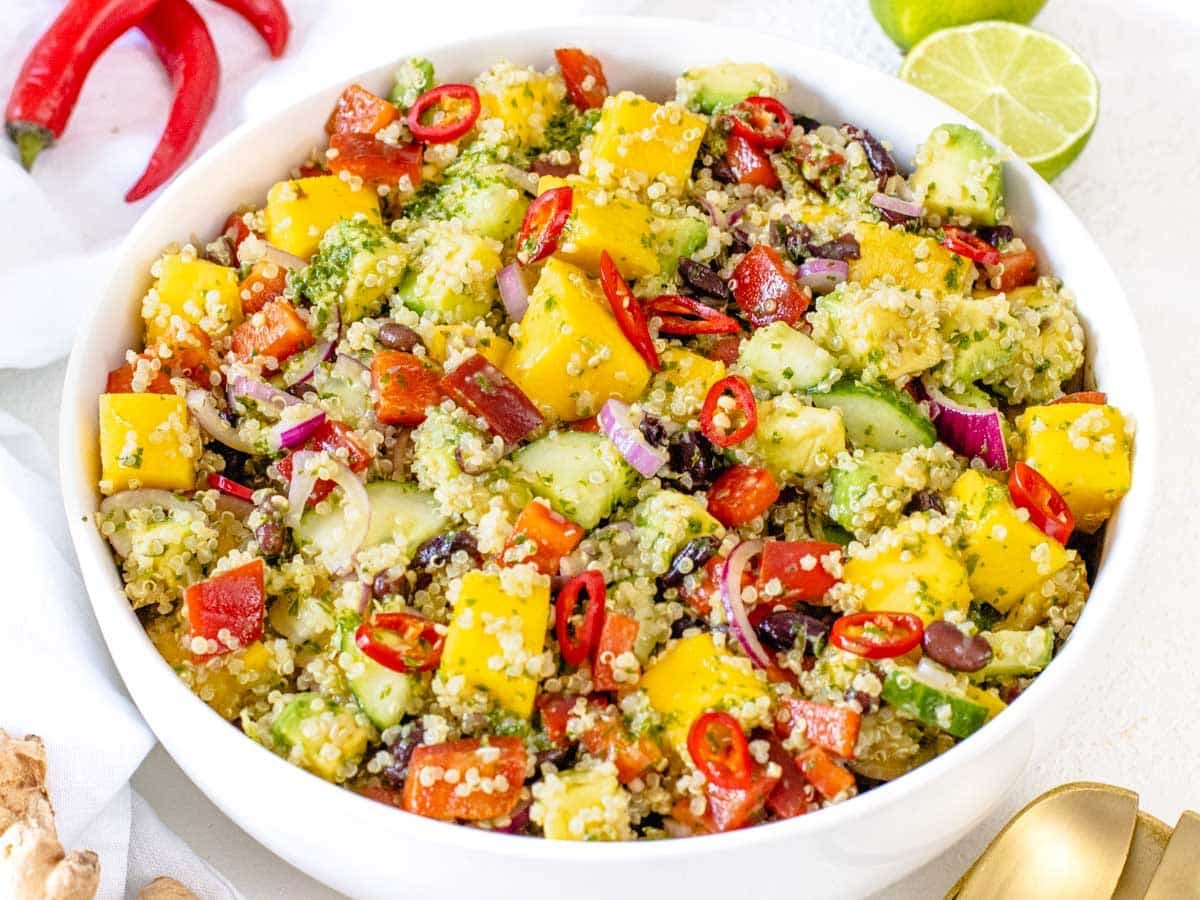 Try this black bean mango salad, where ripe and juicy mangoes underline the richness of black beans and nutrient-packed quinoa.
It's a healthy and refreshing summer grain bowl with a tropical twist.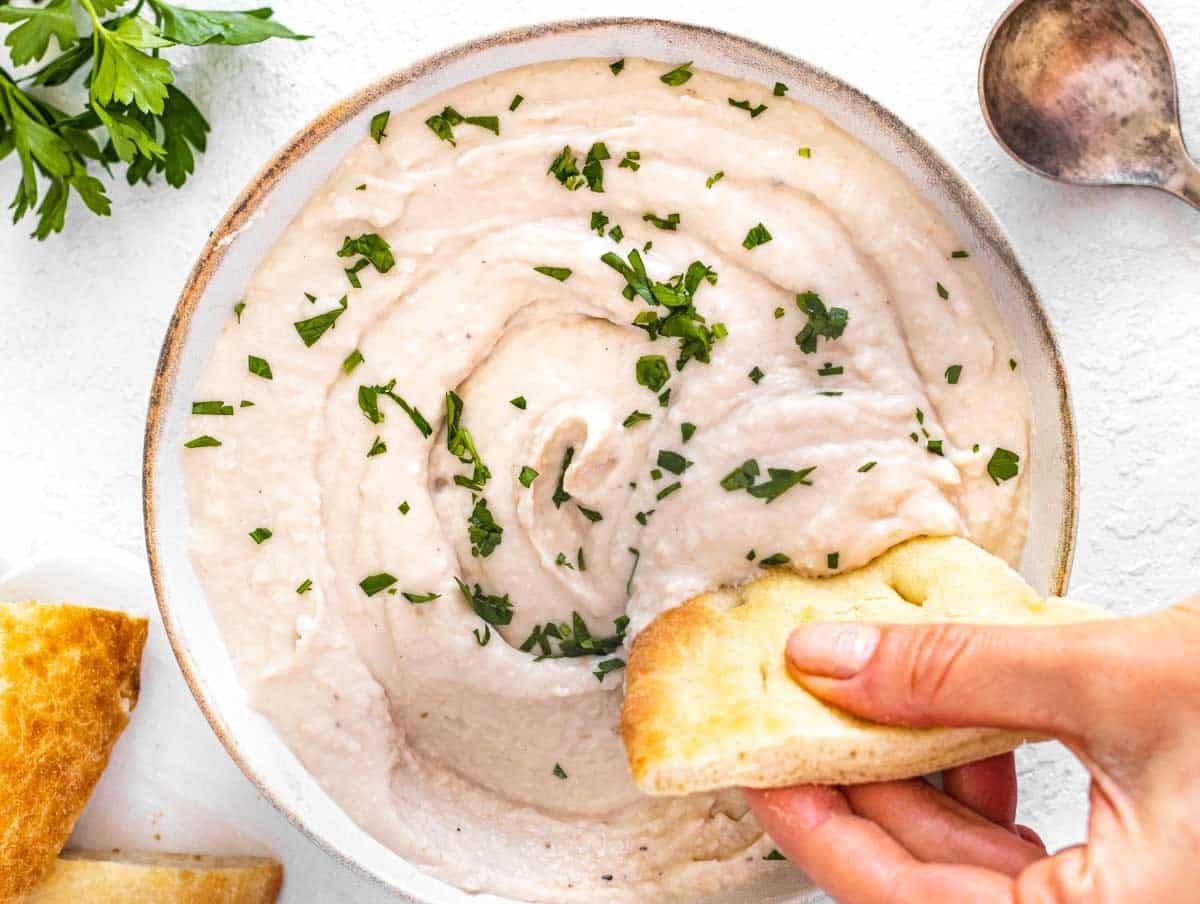 This 5-minute bean recipe is a creamy appetizer and sandwich spread.
White beans are great as they are nutrient-rich in dietary fiber and provide around 8 grams per half-cup serving. You will get a healthy and velvety smooth dip when the beans are blended with lemon juice and tahini.
How do you make a creamy soup with beans? In this Tuscan soup, we blend half a cup of cannellini beans to infuse the soup with a rich and velvety texture.
The white beans have a nutty undertone that adds depth and satisfying creaminess to every spoonful of this Italian soup.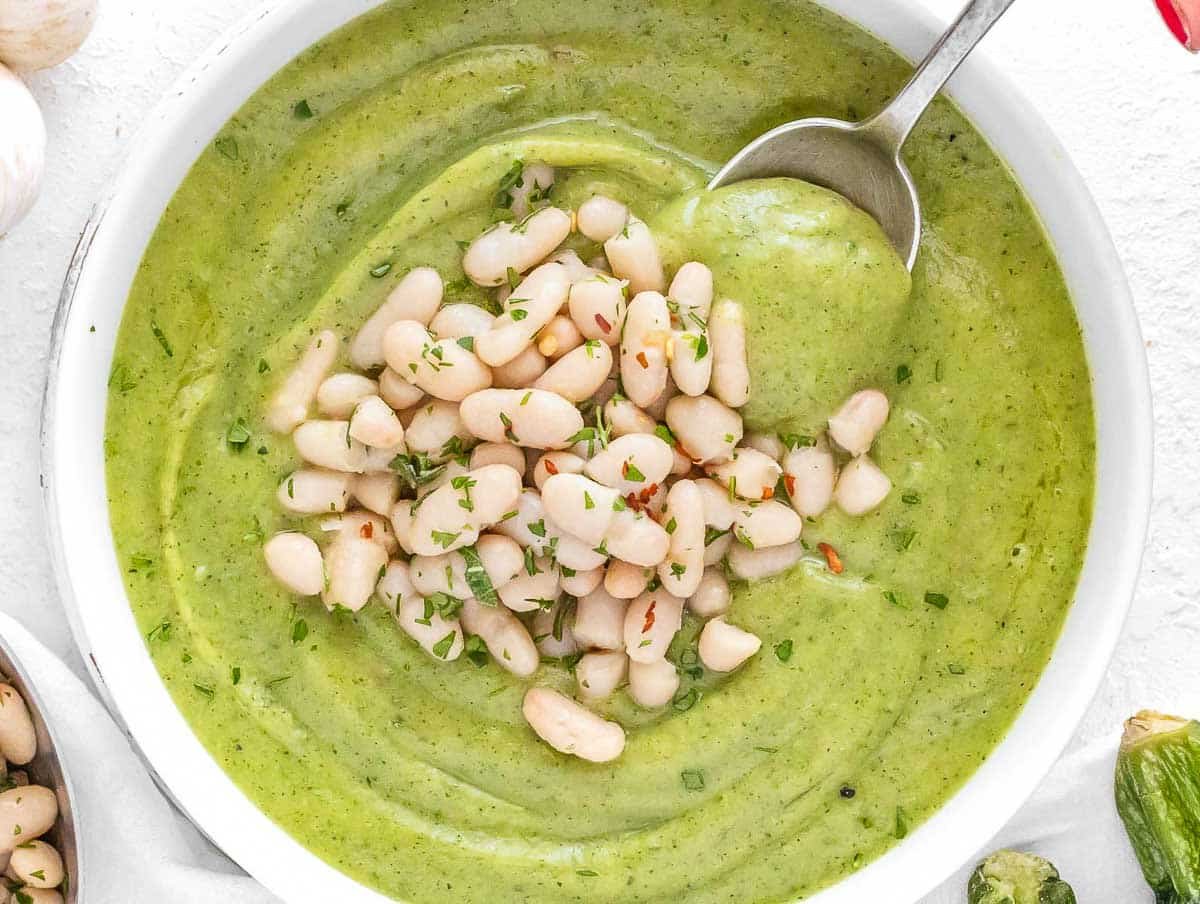 Do you want to add extra protein to your meals? Zucchini soup can be topped with homemade croutons or cannellini beans tossed in olive oil and parsley.
Drain and rinse canned cannellini beans and sautée them with olive oil, salt, pepper, and chopped parsley for a few minutes. Finally, add them to soup, bruschetta, or pasta for extra plant-based protein.
Sweet potato chili with kidney beans is a creamy, comforting, and Mexican-inspired dish.
Kidney beans are a healthy addition to this one-pot meal, as they are rich in plant-based protein, fiber, and essential nutrients like folate and iron.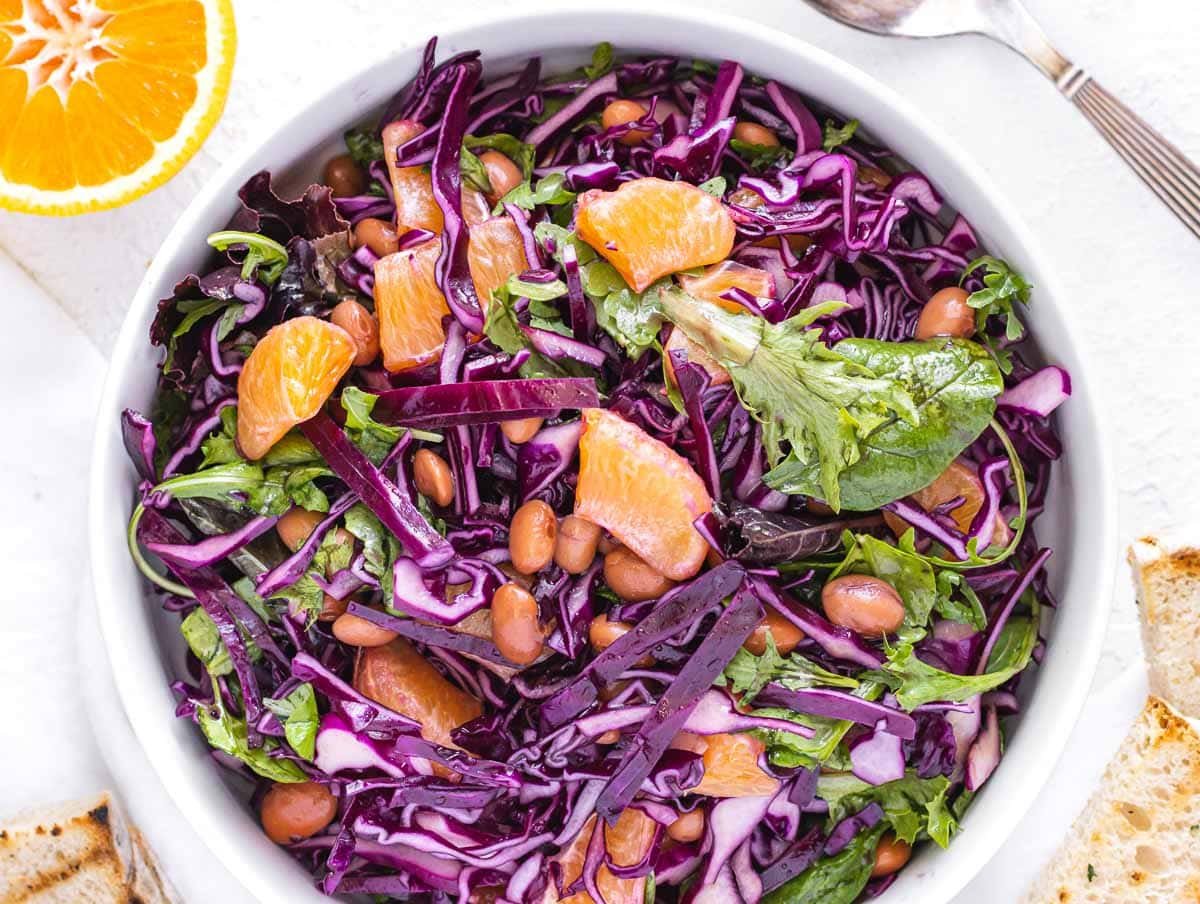 Crunchy red cabbage, juicy orange wedges, mixed greens, and nutty pinto beans make a colorful and vibrant salad.
Canned pinto beans are a fulfilling addition to salads, as it's made more fulfilling and excellent as a main meal.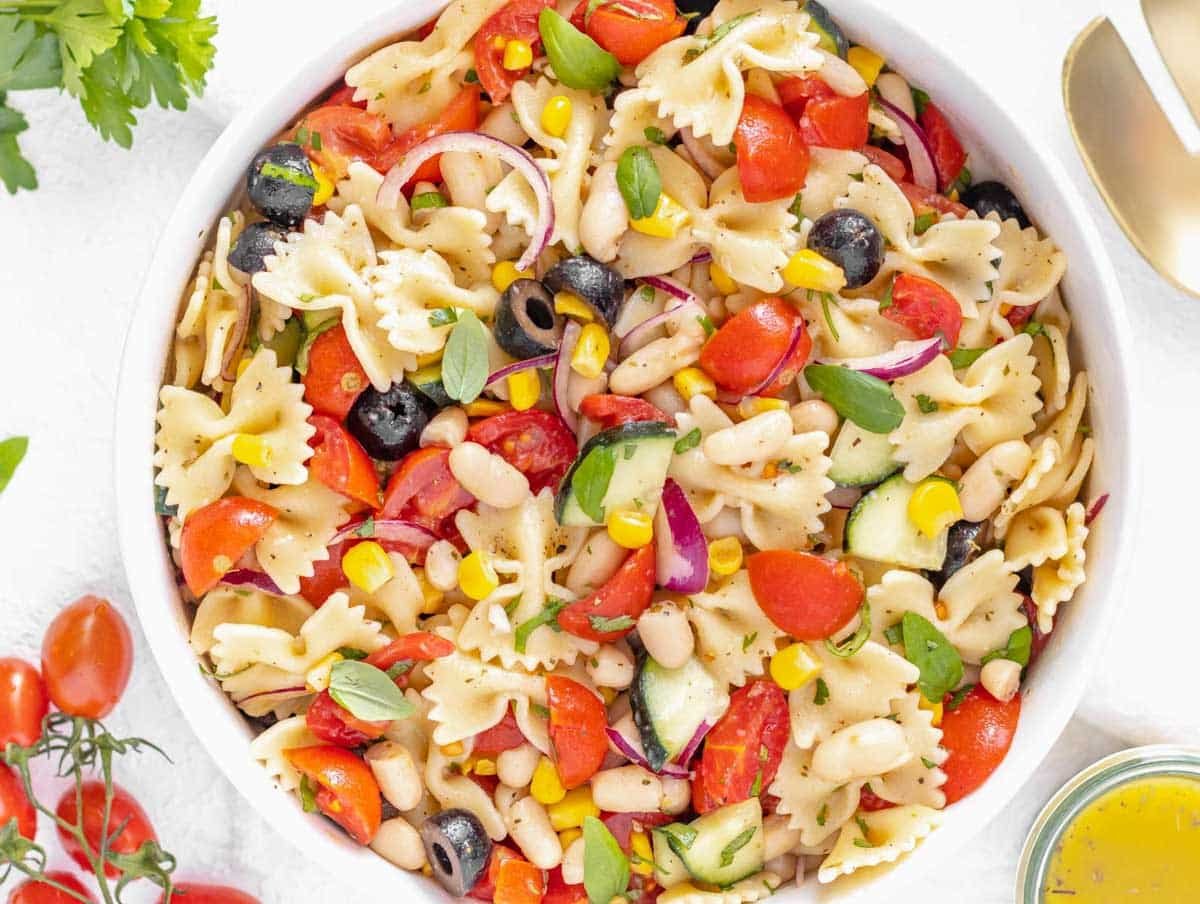 Cannellini beans are an excellent choice for this vegan pasta salad recipe as they are tender, slightly nutty, creamy, and absorb the flavor of the dressing.
This salad packs a lot of protein, thanks to the beans and the pasta - it's a healthy and flavorful dinner idea.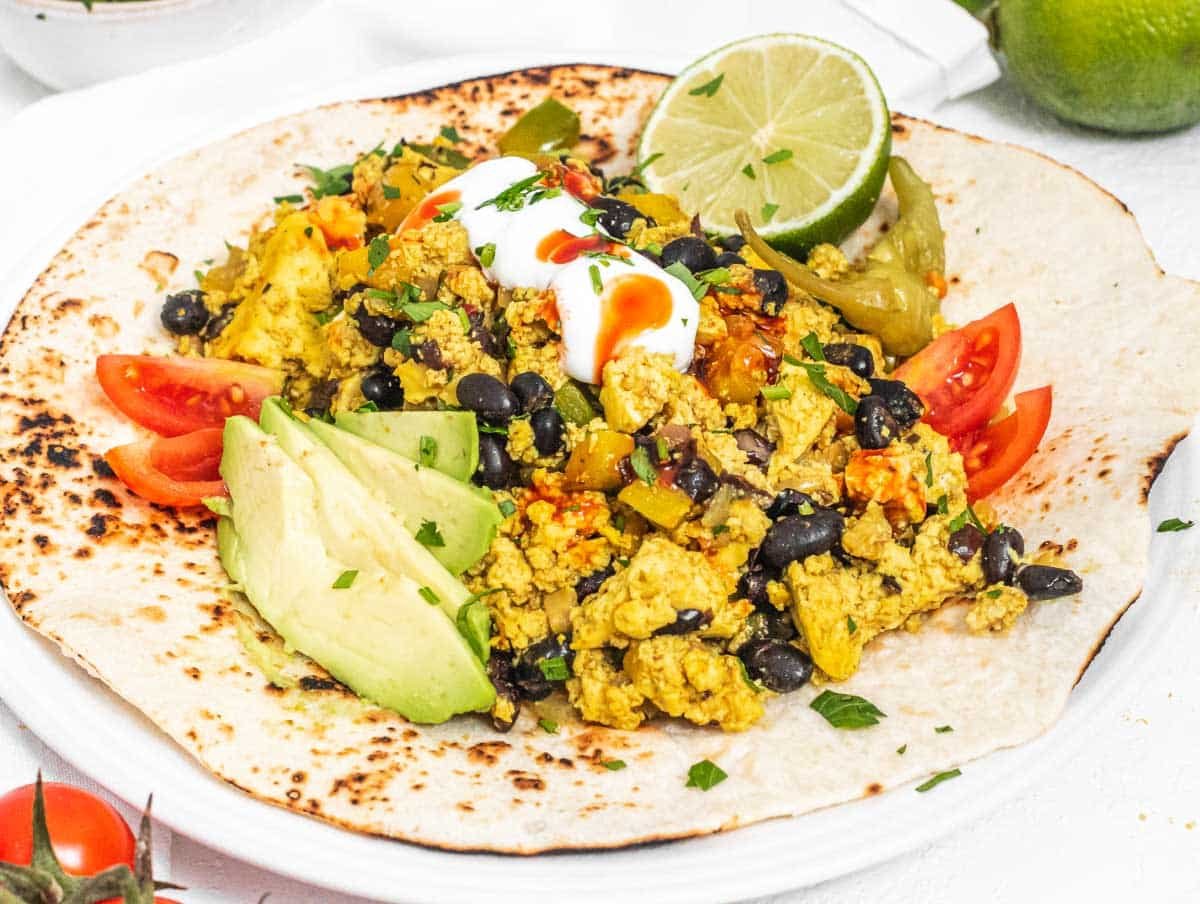 Black beans are our choice for breakfast recipes as they are smaller and have thinner skin than other beans.
We recommend using canned black beans, drained and rinsed from their liquid, for this breakfast burrito. If you use dried black beans, make sure they cook in lightly salted boiling water until tender (about 2 hours).
Try this super creamy pasta salad with fresh veggies and white beans if you want an easy dinner with beans.
The cannellini beans add creaminess and protein to this salad. However, you can substitute chickpeas, black beans, or other white beans.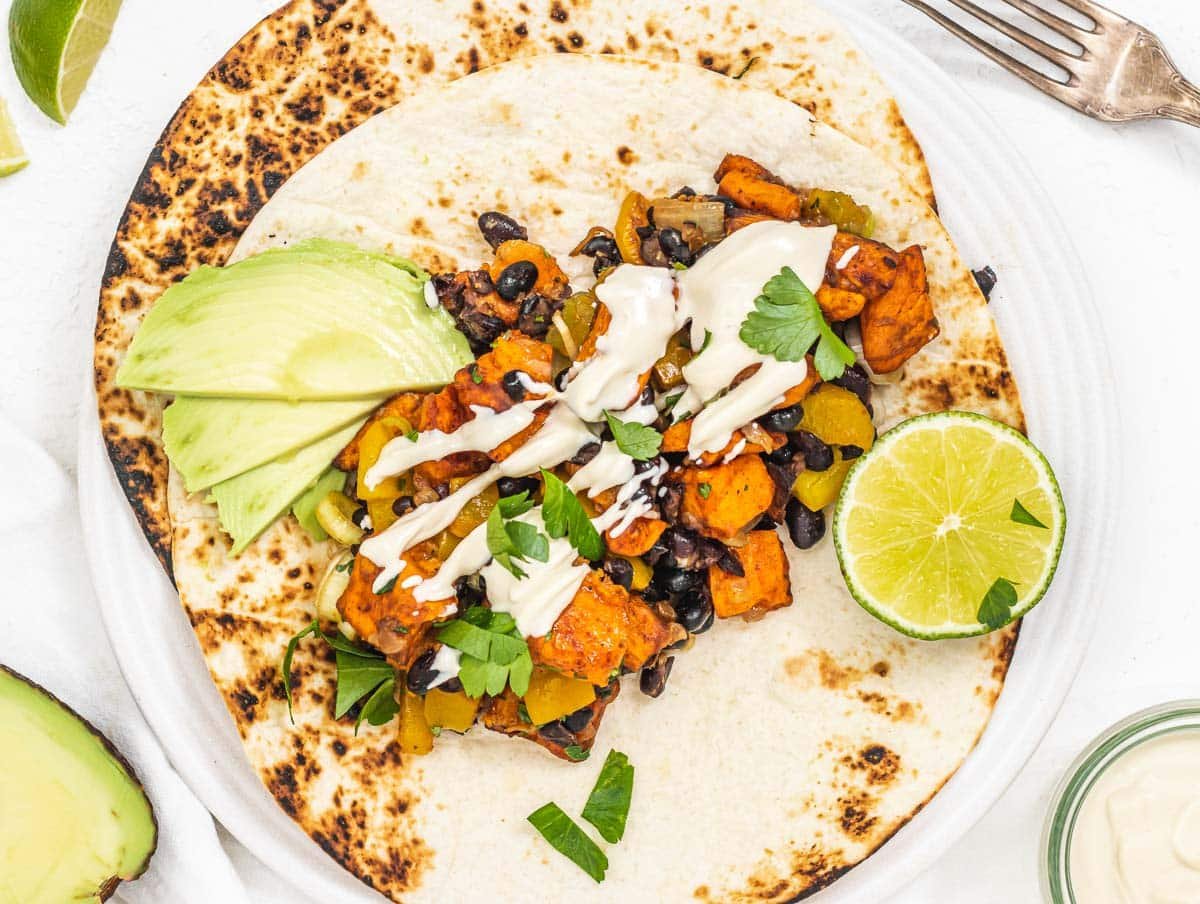 We are inspired by Mexican cuisine for this potato hash recipe, which makes black beans an excellent protein choice.
Combining black beans, lime, peppers, and cilantro creates this colorful, nutritious, and, most importantly, delicious meal.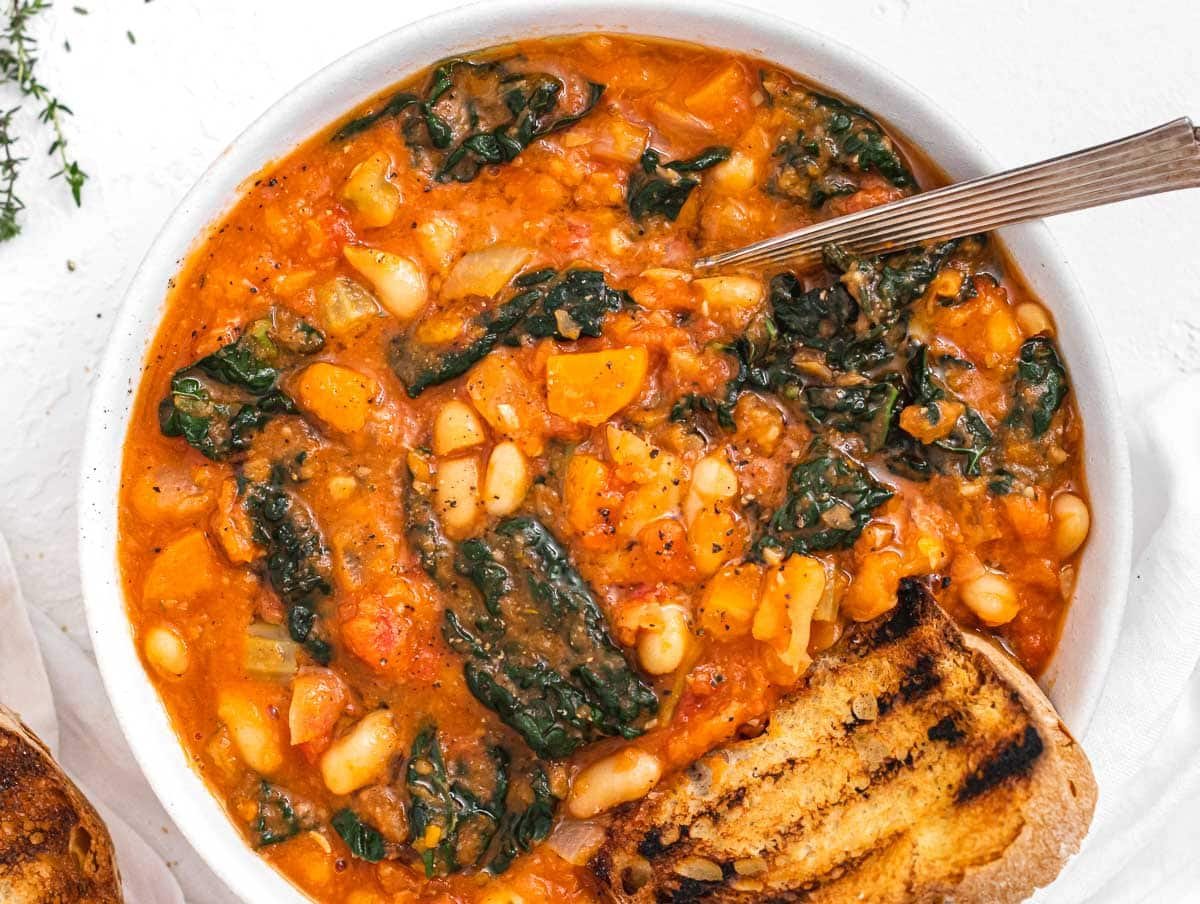 Creamy, aromatic, and healthy, this delicious kale soup is a 30-minute recipe filled to the brim with beans, veggies, and tomato flavor.
It's perfect as a family meal, served with focaccia or crusty bread to sop up the creamy soup leftovers.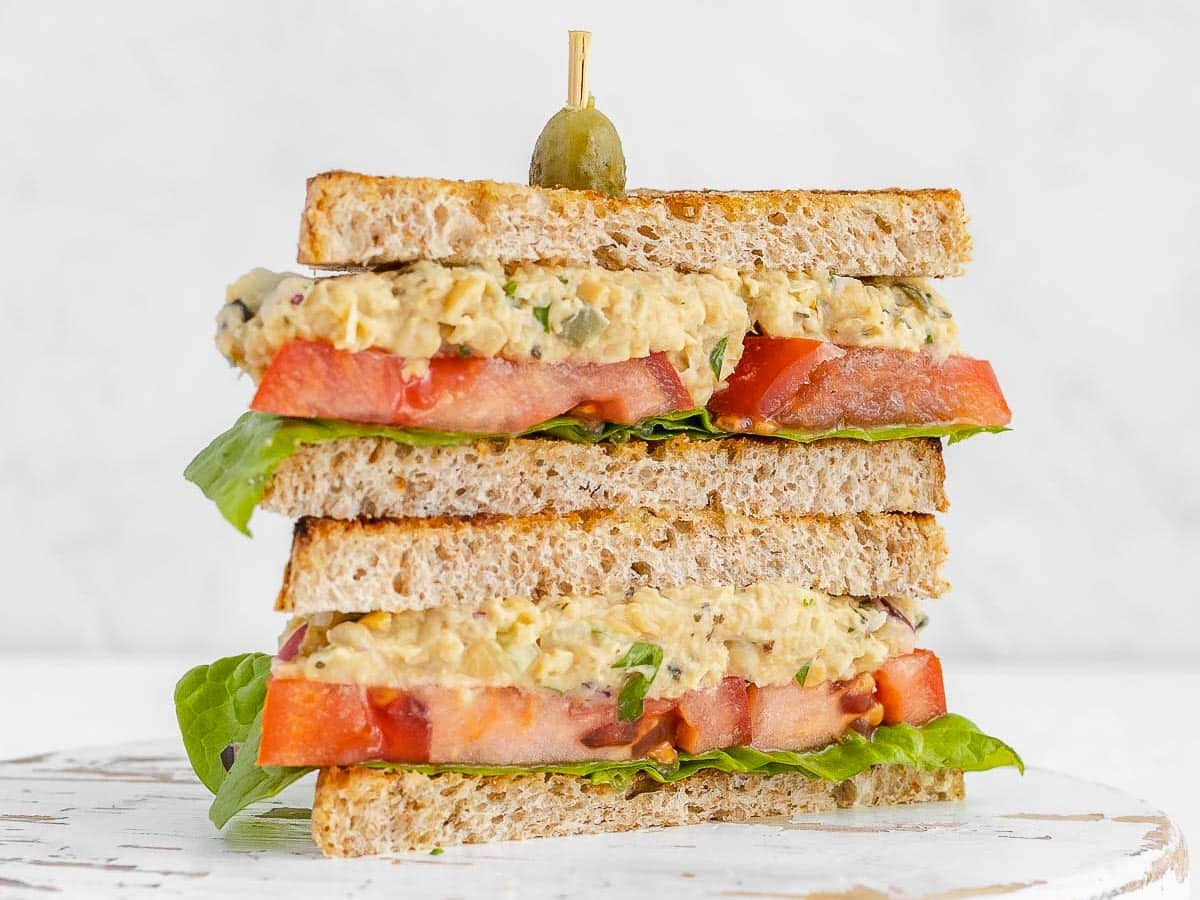 Vegan tuna is a quick and easy recipe made with mashed garbanzo beans (chickpeas).
It's the perfect replacement for tuna in a sandwich, to fill a baked sweet potato, as an appetizer.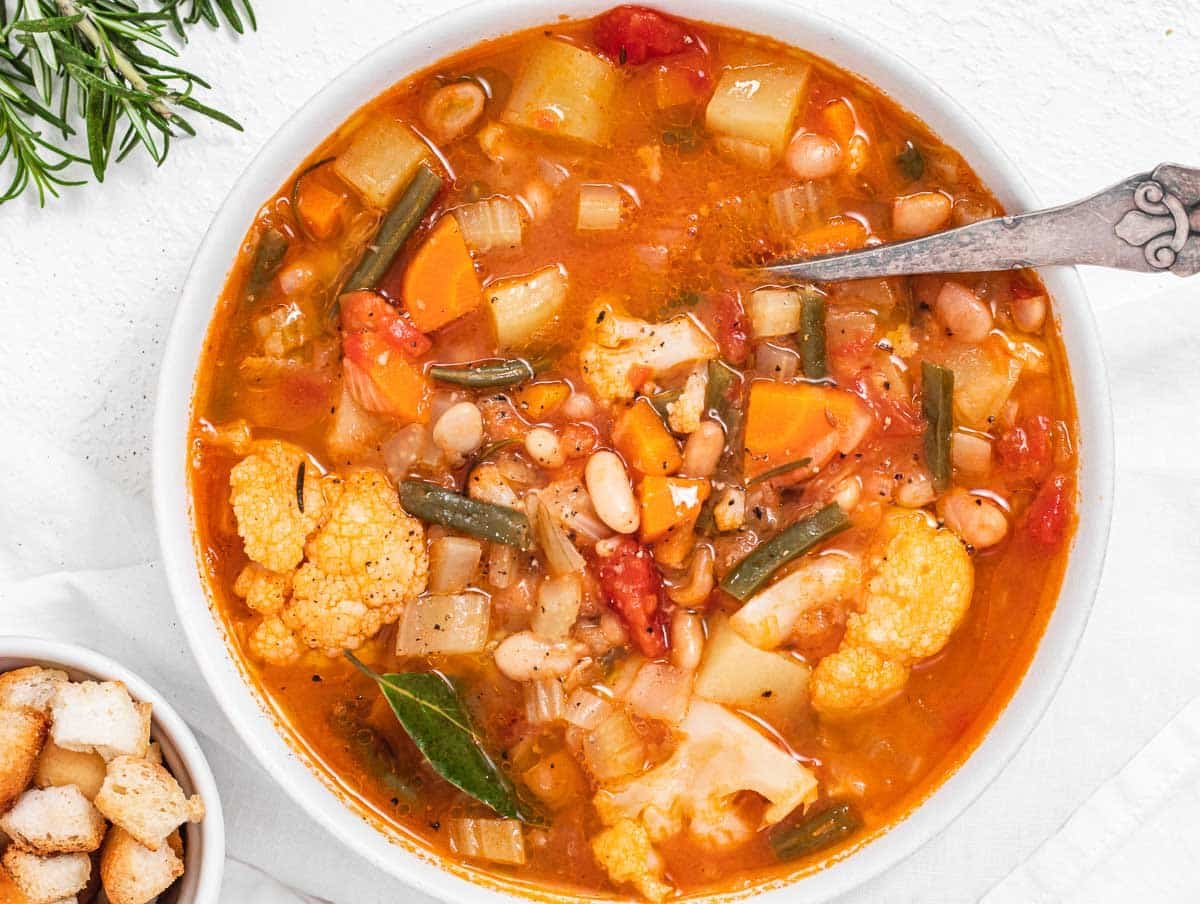 White beans such as cannellini beans, navy beans, and great northern beans are excellent in this soup because of their mildly nutty flavor and creamy texture.
This chickpea stew is an easy one-pot recipe with delicious warming flavors and is ready in about 30 minutes.
It's excellent as a tasty and easy dinner or a make-ahead meal, as the beans become even more flavourful the day after.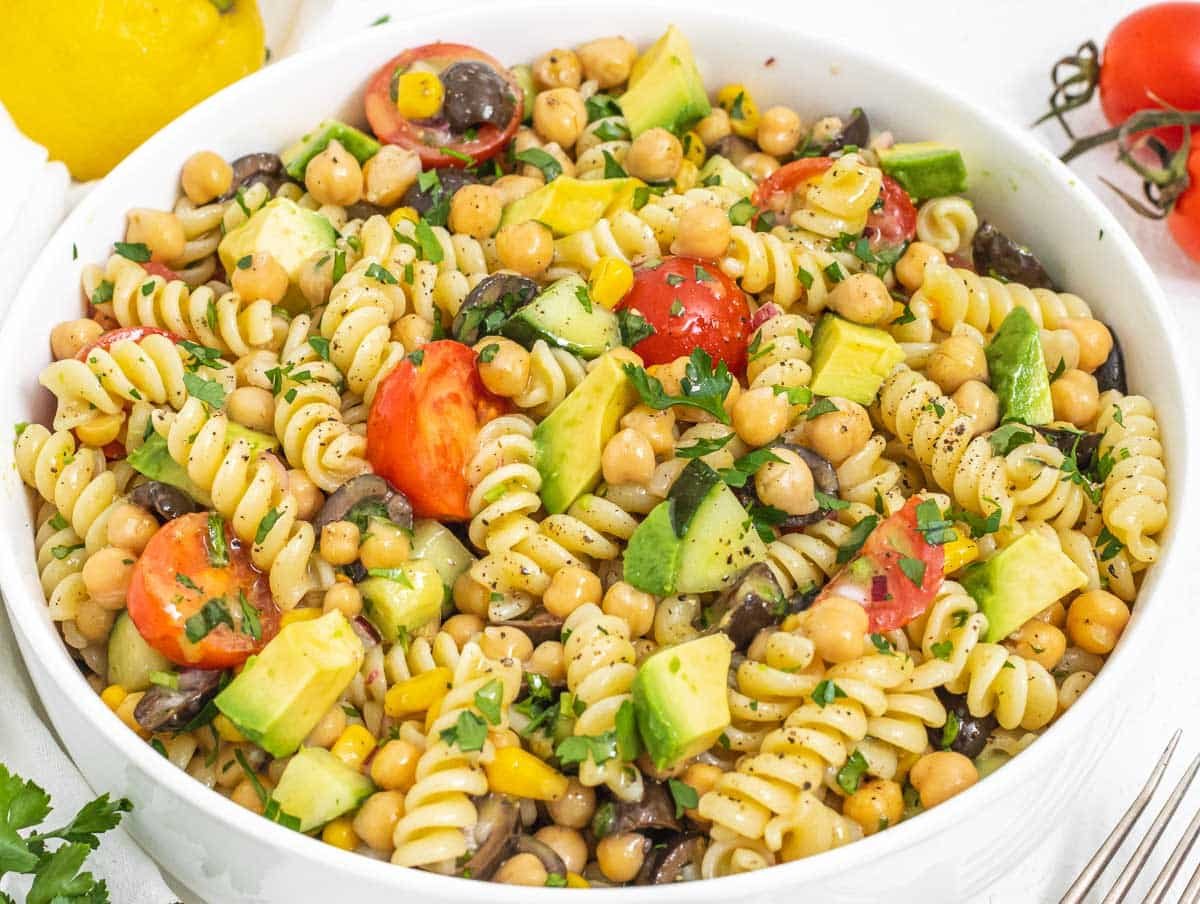 We finish this list with a quick pasta salad with garbanzo beans. You can make this chickpea pasta salad in about the time it takes to boil the pasta.
It's packed with crunchy veggies, a delicious mustard dressing, and plenty of fiber and protein from beans to keep you nourished.
How to store cooked beans
For these bean recipes, you can use canned beans or dry beans.
If you use dry beans, you must first soak them for 8 hours, then boil them in plenty of salted boiling water until tender.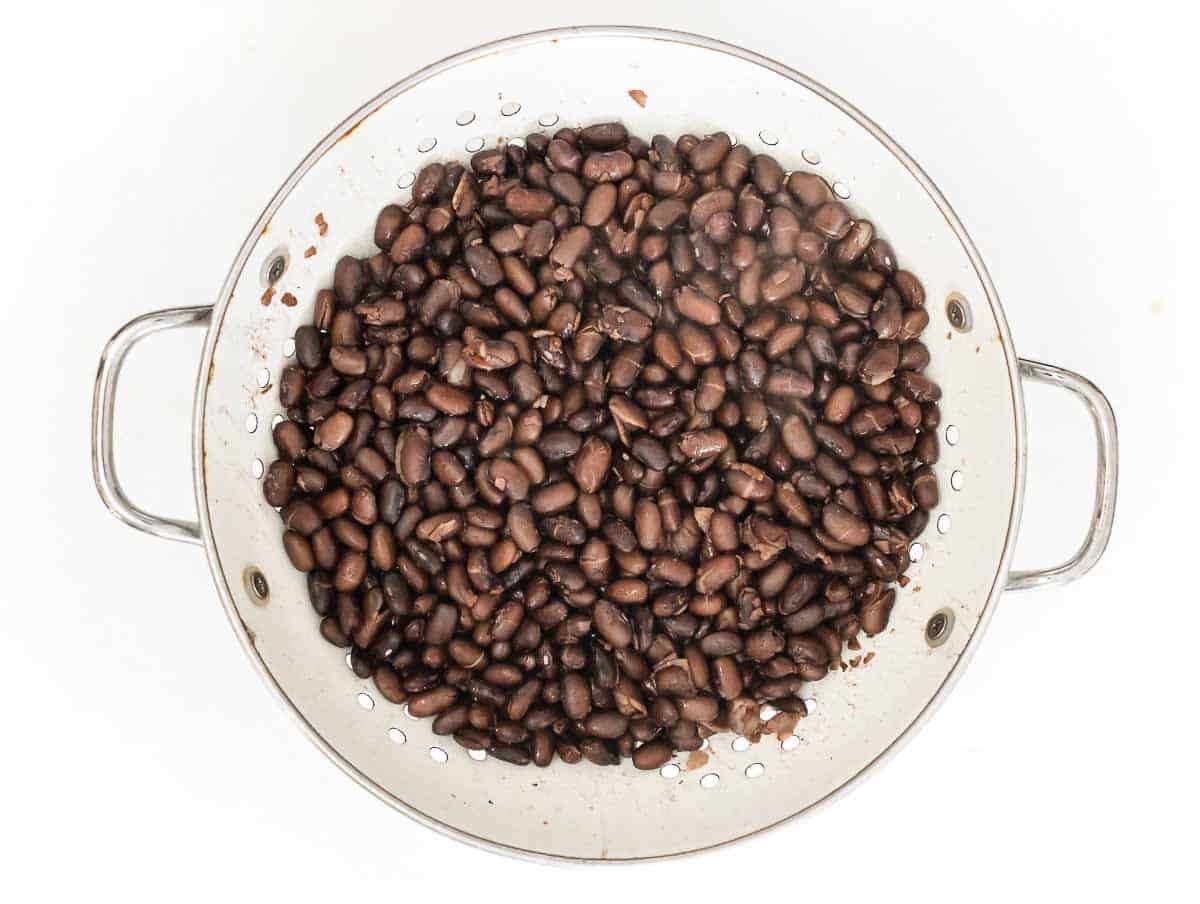 A batch of cooked beans stores well for up to 4 days in the refrigerator, best if in an air-tight container.
You can also freeze them for up to three months and thaw them in the microwave or stovetop at your convenience.
Best side dishes for bean recipes
For added greens and fresh flavor, take your pick from these healthy and easy sides:
For many more dinner ideas, check out our mains category page.
Recipe
20 Easy Bean Recipes
You can make these bean recipes with simple pantry staples. They are quick to make, tasty, and budget-friendly family dinners.White bean aglio olio pasta is our take on classic spaghetti aglio olio. The beans add a wonderful flavor, superb nutrition, and a creamy texture to this delicious dish.
Ingredients
White bean aglio olio sauce
⅓

cup

extra virgin olive oil

3

cloves

garlic

minced

1

small

red chili

finely chopped, or 1 - 2 teaspoons red pepper flakes. Adjust to your liking.

2

handfuls

parsley

finely chopped

1

can (15 ounces)

cannellini beans

¼

teaspoon

salt
Pasta
12

ounces

spaghetti

¾

gallon

boiling water

to cook the pasta

1½

tablespoon

salt

for the pasta water
Instructions
Finely chop 3 cloves garlic, 2 handfuls parsley, and 1 small red chili (if you use red pepper flakes, you don't have to chop them).Warm up ⅓ cup extra virgin olive oil in a large skillet, add garlic and chili, and fry them on low heat for 30 seconds.

Add the chopped parsley, 1 can (15 ounces) cannellini beans (drained and rinsed), ¼ teaspoon salt, and cook them in the oil on medium-low heat for about 5 minutes.

In the meantime, cook 12 ounces spaghetti in a large pot with ¾ gallon boiling water salted with 1½ tablespoon salt. Cook as per package instructions minus 1 minute.

When the pasta is ready, reserve one cup of pasta cooking water, drain the pasta, and add it to the pan with the sauce.Add one ladleful of reserve pasta water (or more if necessary), toss, and cook for a minute or until the pasta is al dente and thoroughly coated in the sauce.

Serve immediately with a couple of spoonfuls of white bean aglio olio sauce on top.
Notes
Nutrition information is an estimate for 1 serving of white bean aglio olio pasta out of 5 portions. STORAGE Make ahead: this is not the best recipe to make ahead or use for meal prep, as the pasta is best right after it is cooked. Refrigerator: keep leftovers in an airtight container in the fridge for up to 36 hours. Reheat in the microwave for 2 minutes or in a pan with a dash of water. Freezer: this recipe is not freezer friendly.
Nutritional Values
Nutrition Facts
20 Easy Bean Recipes
Amount per Serving
% Daily Value*
* Percent Daily Values are based on a 2000 calorie diet.
Did you like this recipe?
Leave us a comment below or find us on Instagram, YouTube, Pinterest, TikTok, and Facebook.
If you liked these bean recipes, you might also enjoy: