Are you in need of ideas for easy tofu recipes? You've come to the right place! Tofu is a versatile ingredient, very nutrient-dense, and rich in plant-based protein.

Take your pick from these easy and quick dinner recipes: crispy, baked, fried, pasta, curry, and delicious sauces. We hope you'll get as excited about tofu as we are - and get inspired to cook tofu in new ways!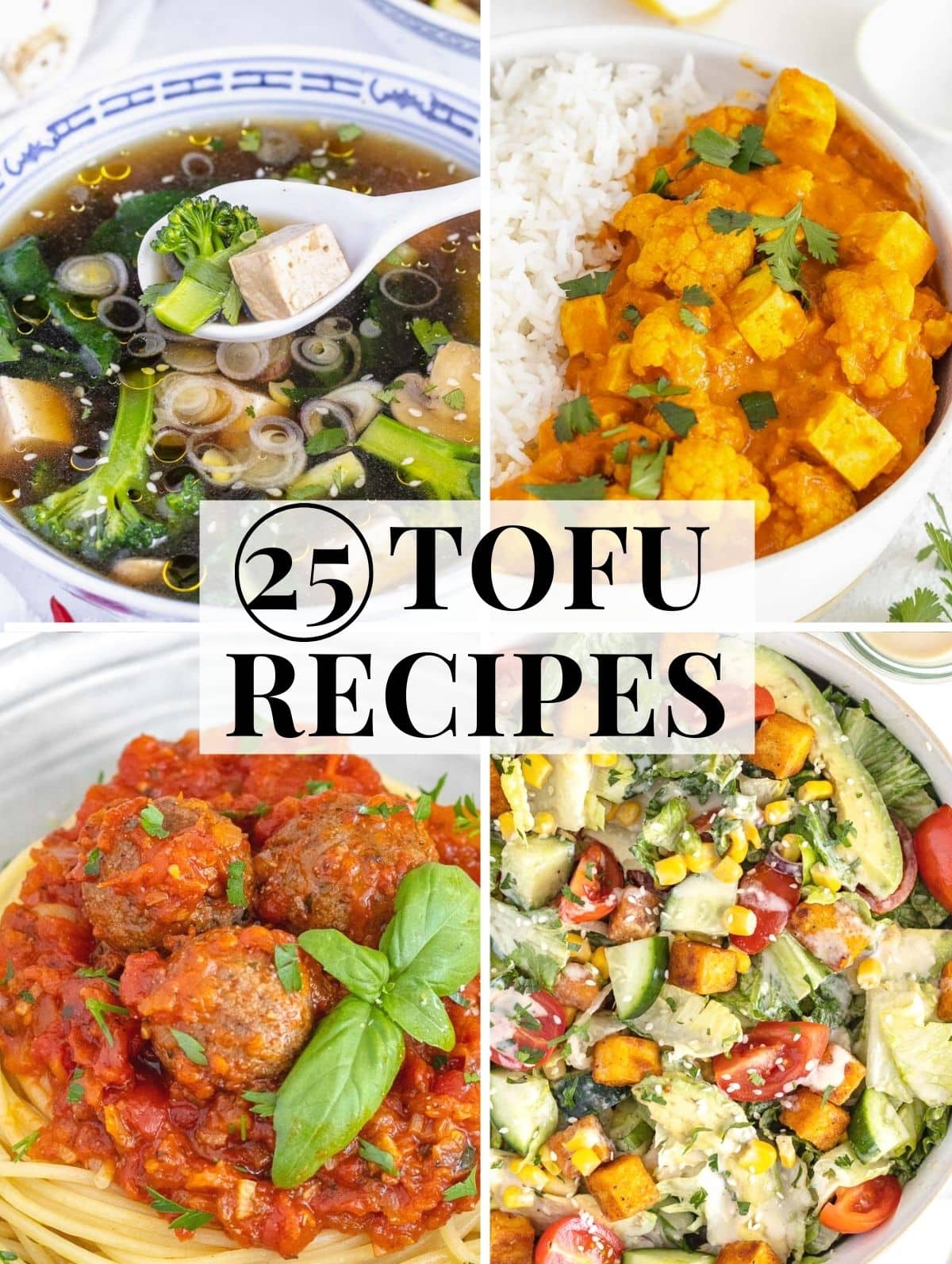 On this page:
Tofu in 15 minutes
If you're looking for super quick and easy tofu recipes, these 15-minute meals are perfect for you. Tofu is made tasty with simple ingredients and easy cooking techniques, but you'll still enjoy a delicious and flavor-packed meal.
1. Easy air fryer tofu
One of the easiest ways to make tofu tasty and perfectly chewy is by air frying it in cubes. Try this 15-minute air fryer recipe with tips and ideas to serve it as a dinner.
2. Quick and fried tofu
Pan-fried tofu is delicious and flavorful, and perfect as a salad topping and protein addition to your meal. Here's a simple cooking method that makes fried tofu taste great and feel just as good in your mouth. This recipe is ready in 15 minutes.
3. No-egg tofu salad
If you are looking for a great, quick, and fulfilling vegan lunch or snack idea, you need to try this vegan egg salad. Made with tofu, vegan mayo, and herbs, it's great on a sandwich or on its own.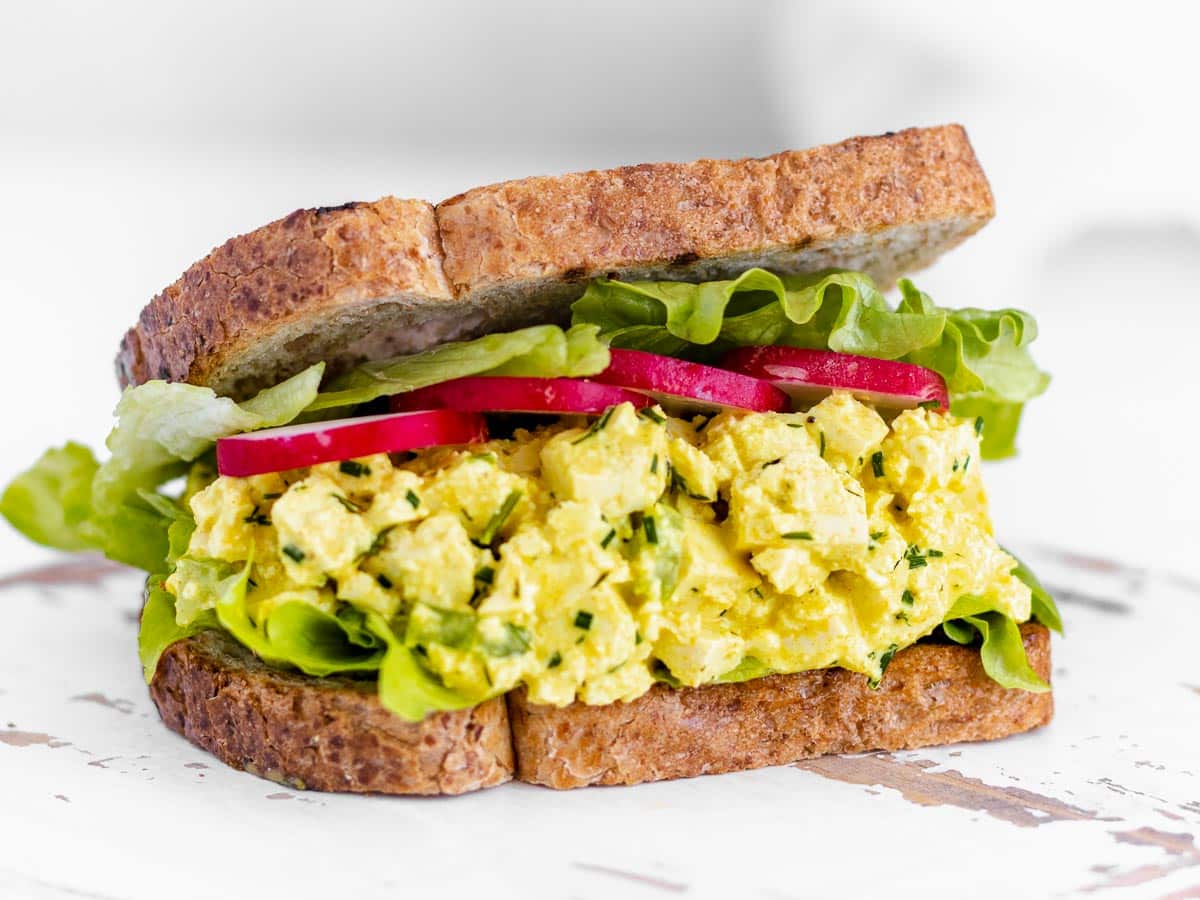 4. Tofu salad
This is the perfect springtime and summertime dish. Tofu's remarkable ability to get flavorful and crunchy makes it the ideal protein choice for this healthy yet delicious meal.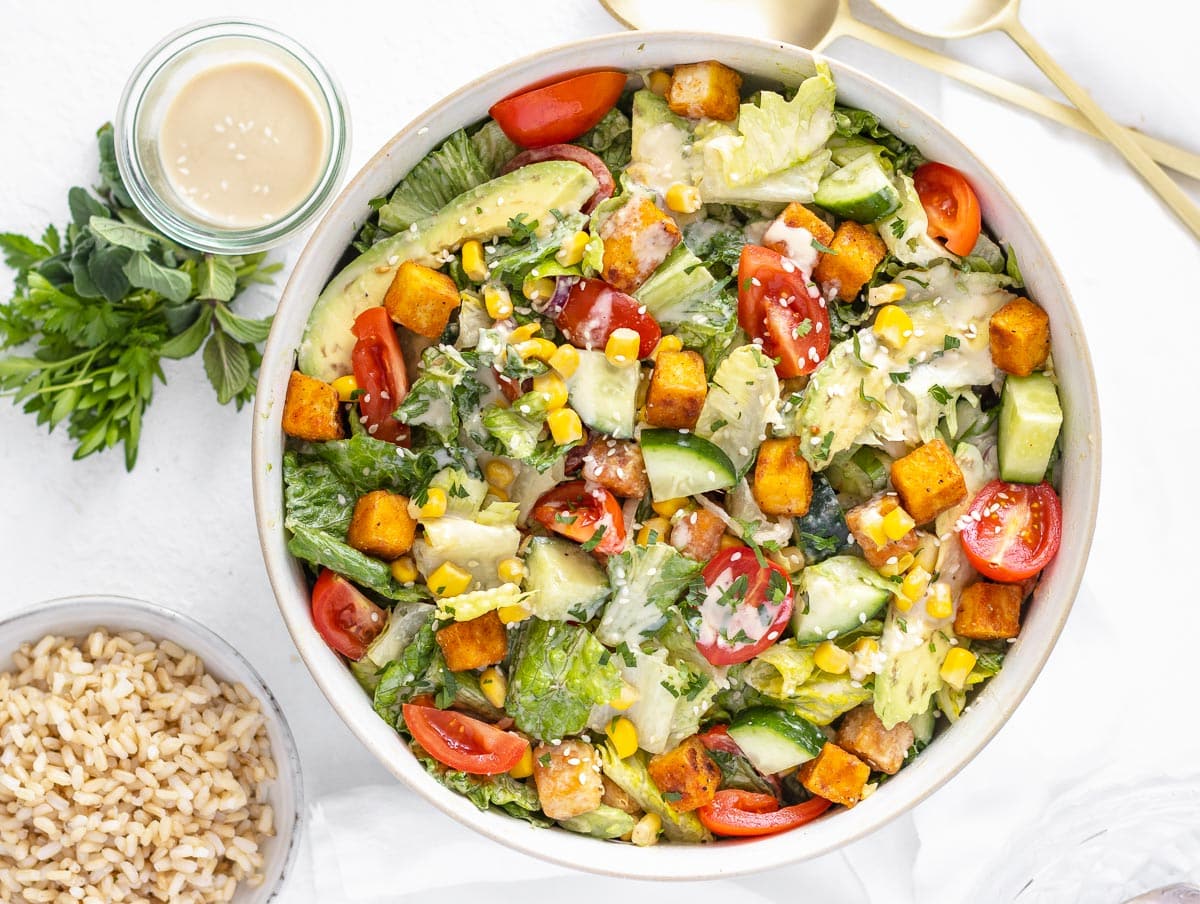 5. Lemon Tofu
Pan-fried tofu with lemon sauce is an easy, weeknight-friendly recipe prepared in just 15 mins. Simply fry the tofu in a pan with little olive oil and coat it in a quick lemon sauce.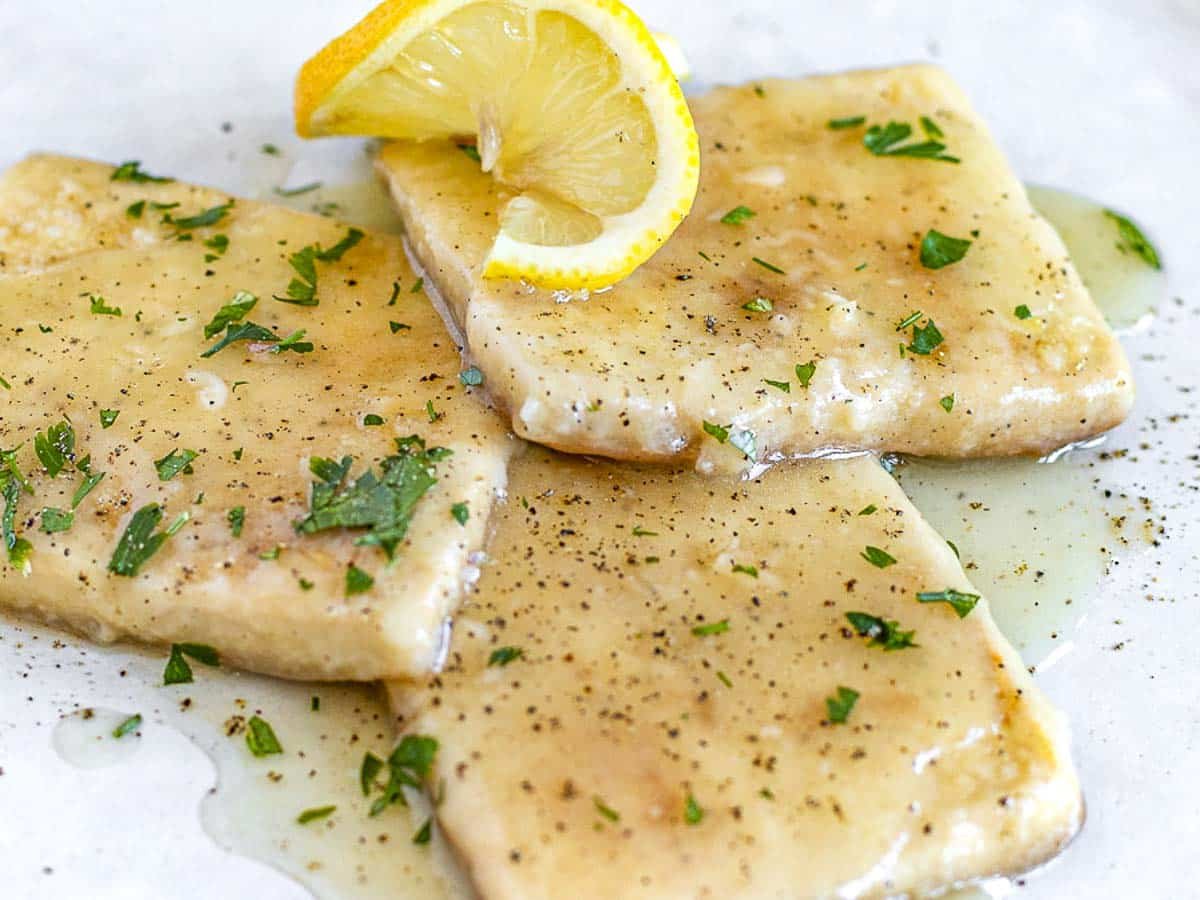 6. Tofu Cream Cheese
This tofu vegan cream cheese is made with 5 simple ingredients and it's smooth, velvety, and perfect to use as a starter, dip, or spread in a sandwich. Eat it as is, or mix it with roasted eggplant, steamed artichokes, or caramelized onions for a creamy and delicious sauce or spread.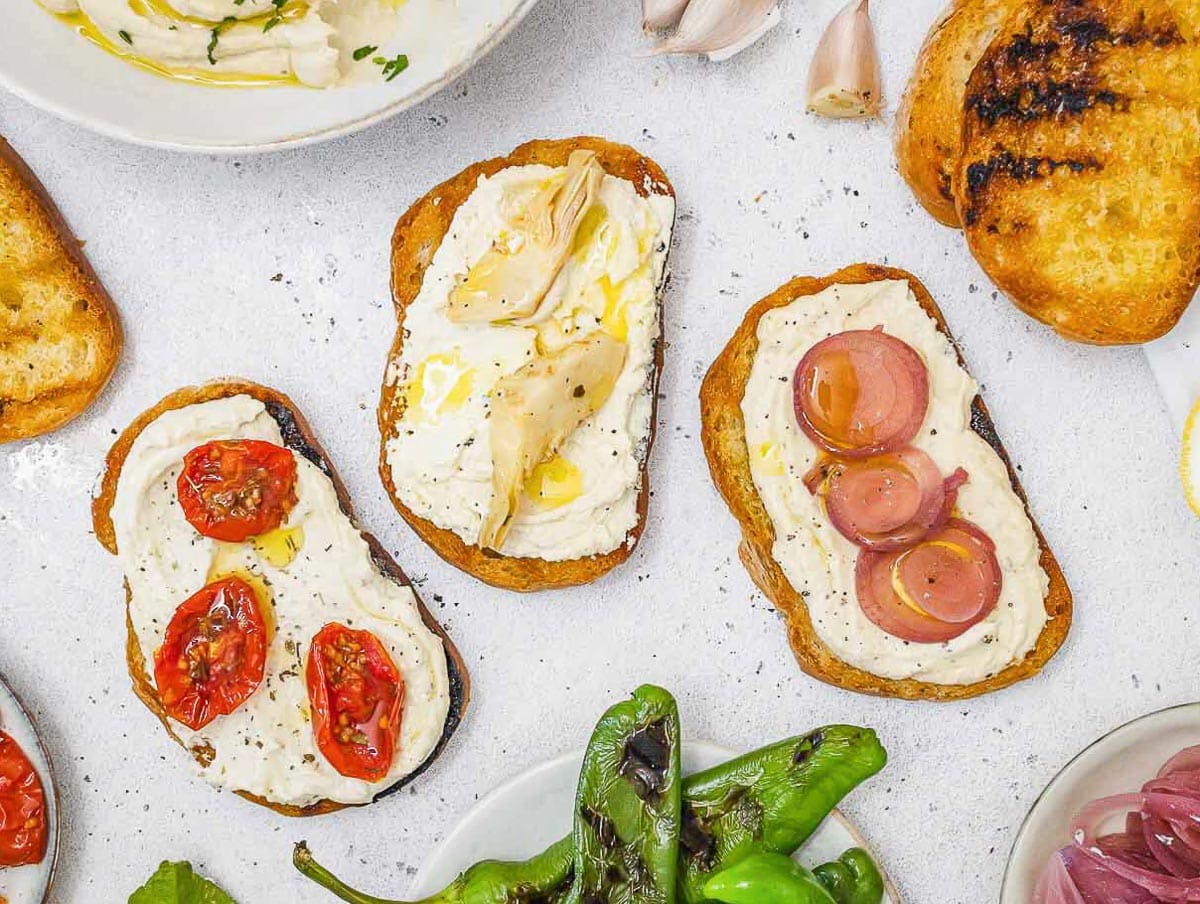 7. Spinach Pesto with tofu
Make a deliciously smooth and creamy pesto sauce with spinach, tofu, garlic, and olive oil. It's a great match for pasta, especially if you want or need to avoid nuts. In addition, you'll get a protein-rich and vitamin-packed pesto, all in a creamy and smooth sauce!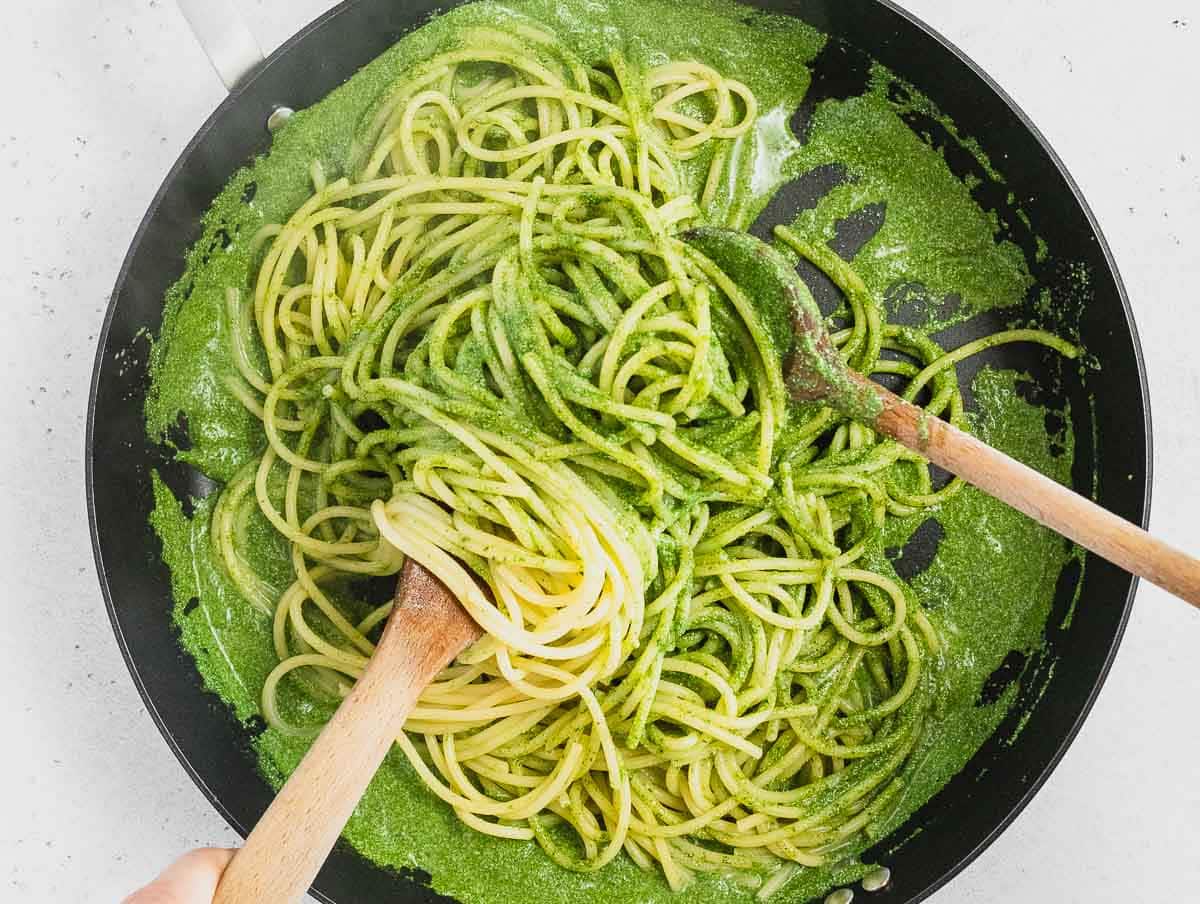 8. Tofu in Pizzaiola Sauce
If you love marinara sauce, you will love this tofu in pizzaiola sauce! You fry tofu slices on a pan, add tomato sauce and fresh herbs, and serve with greens and toasted bread. A family-friendly dinner favorite with few plant-based ingredients and Italian flavors.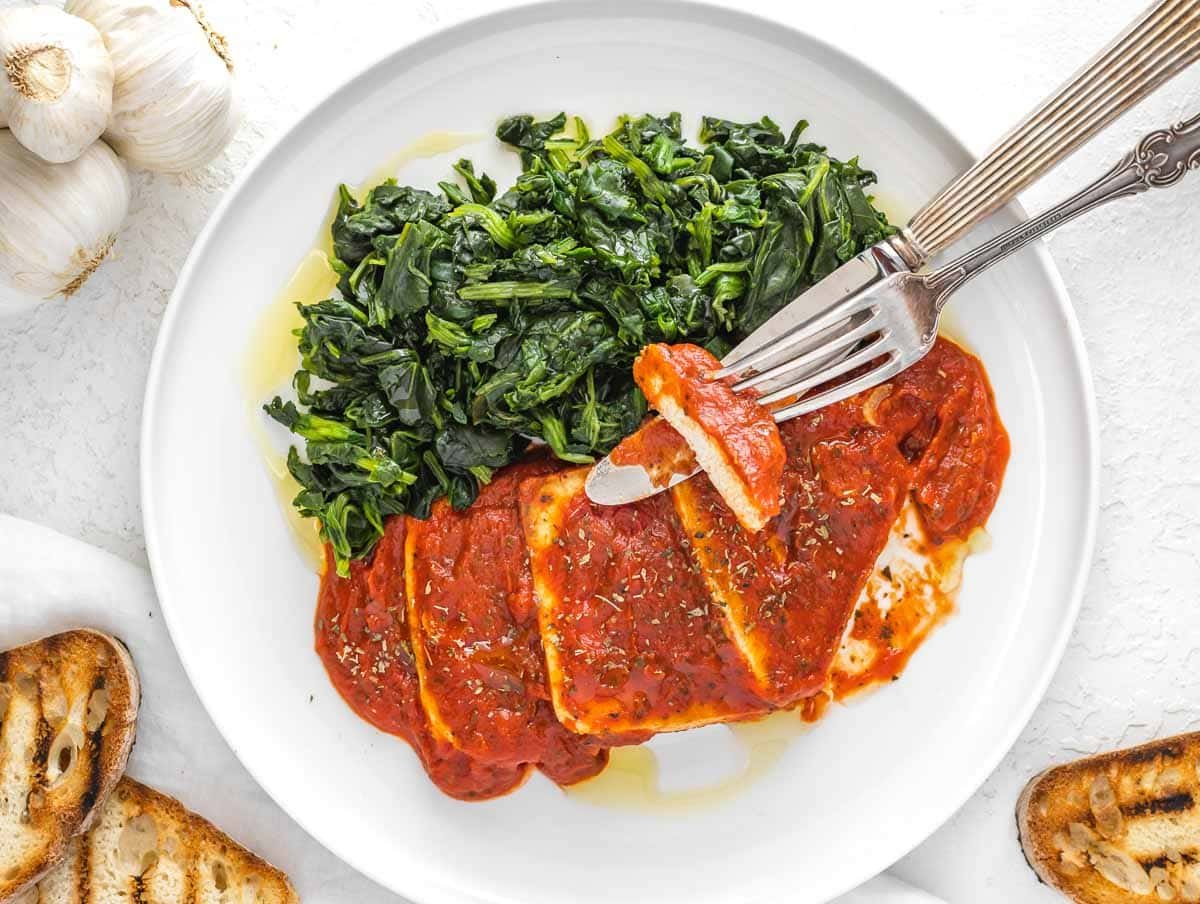 9. Breakfast-friendly tofu scramble
Get a healthy start to your day with this 5-minute tofu scramble recipe! You can make it with fresh veggies in a pan and serve it on bread with slices of avocado. It's an easy and healthy breakfast idea with plenty of plant-based protein.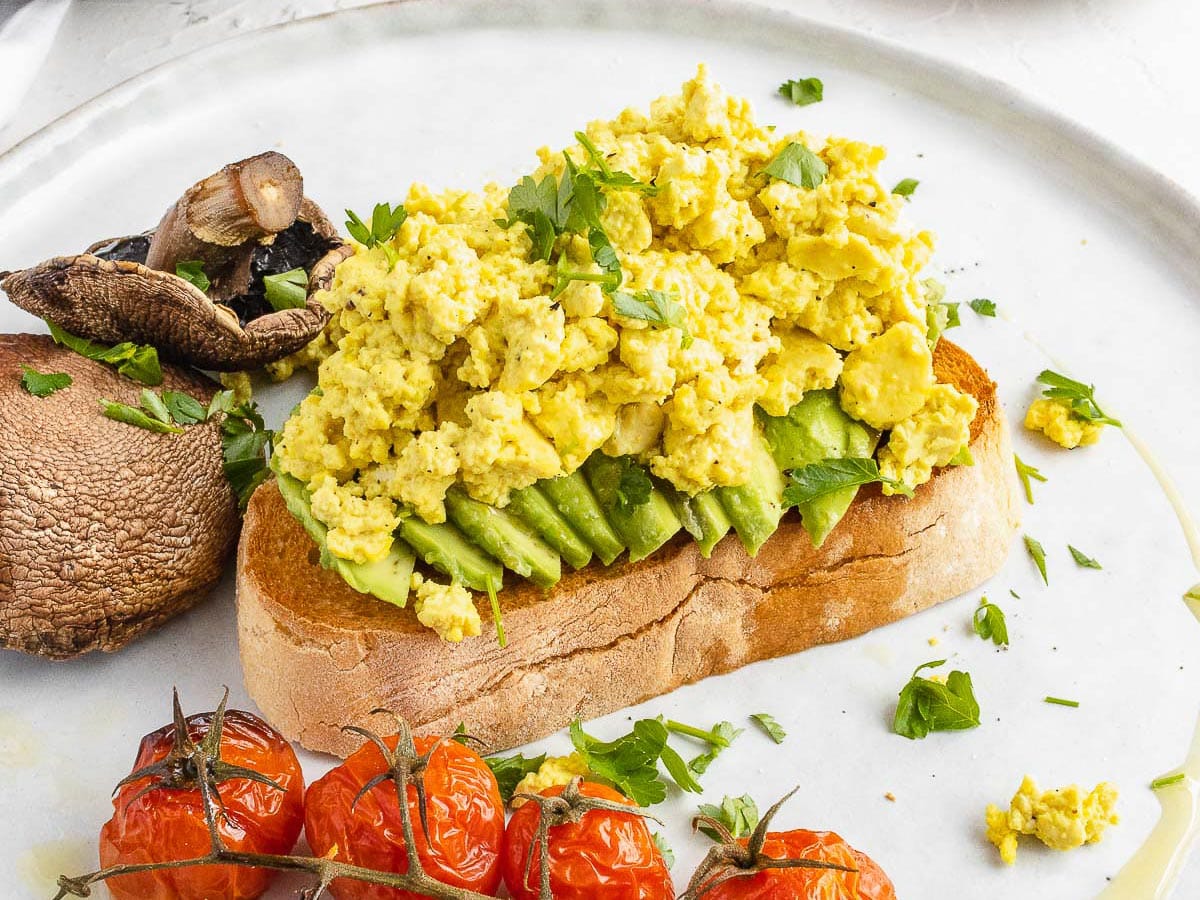 Tofu in 30 minutes
When you want something a little special but easy, try these tofu dinner recipes. With the 30-minute tofu meals enjoy tasty sauces and creamy texture that jazzes up tofu in new ways.
10. Marinated tofu
This a quick and tasty recipe ready in 30 minutes and a great pairing with rice, noodles, and salad. This marinated tofu is a good tofu beginner recipe as it brings a charred and jerky-like protein addition to your meal.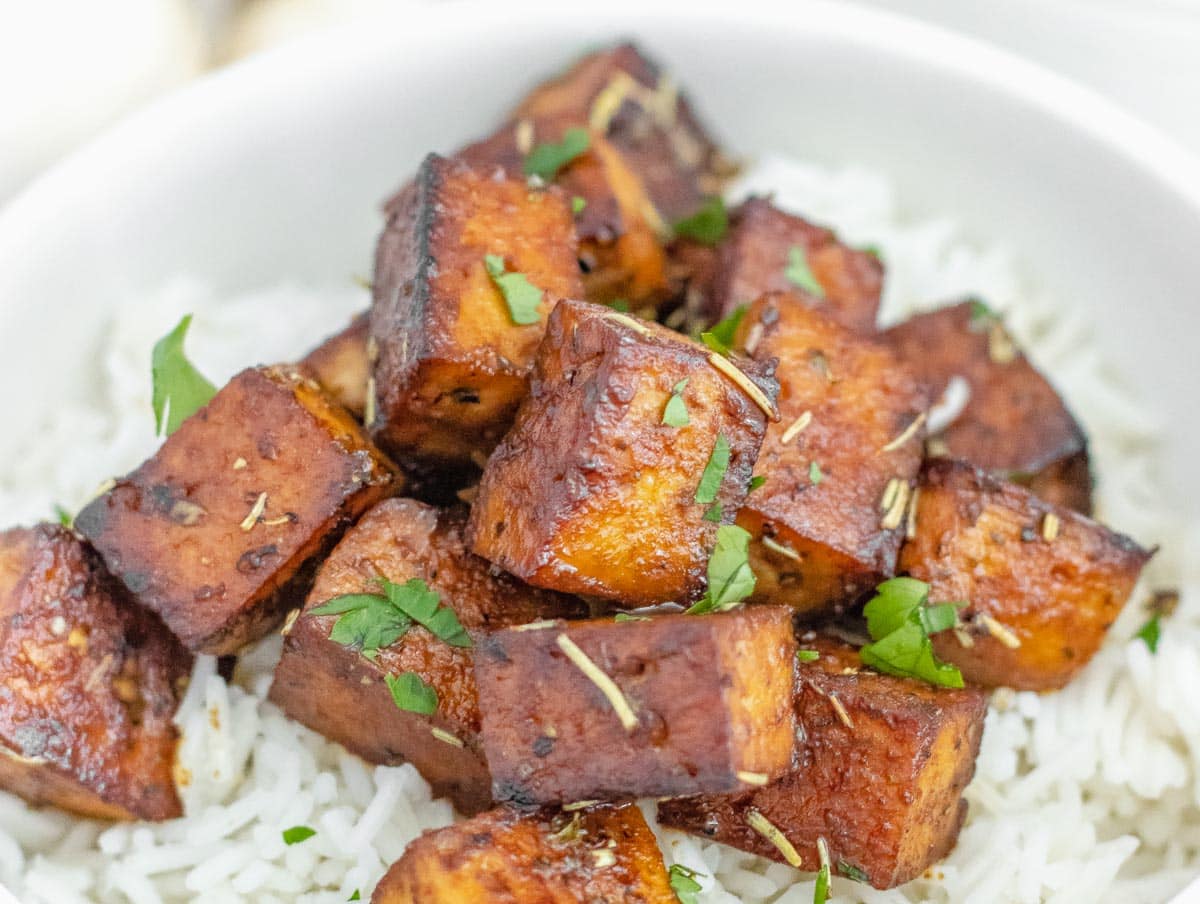 11. Orange tofu
This easy orange tofu dish is one of the best alternatives to orange chicken. We use crispy oven-baked tofu coated in a sticky, sweet, and sour orange sauce. It's tasty, tangy, and finger-licking delicious.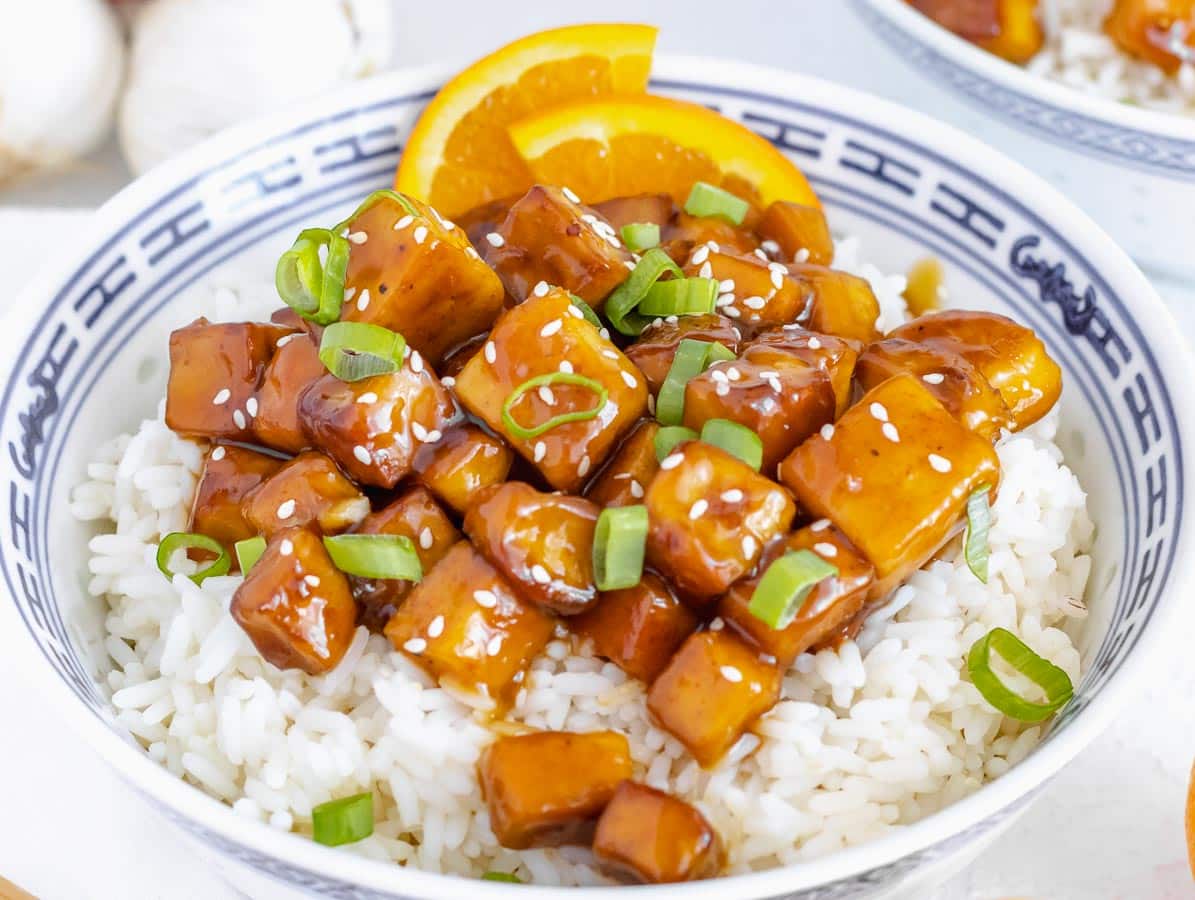 12. Tofu curry
Making a great tofu curry is easy when you have the right spice mix. Here we'll show you how to put this meal together in about 30 minutes, with simple ingredients and with a creamy and rich result.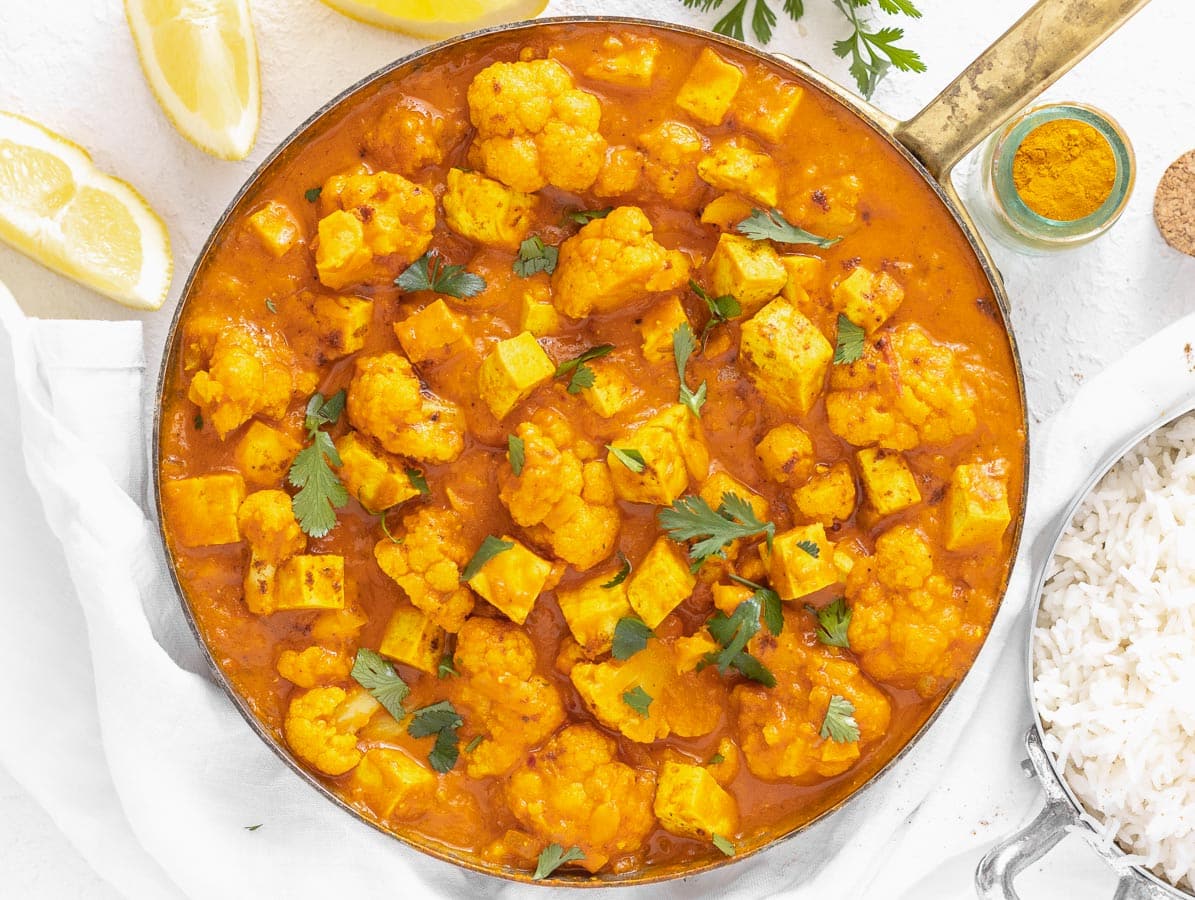 13. Tofu soup
This tofu soup is quick, tasty, and light. You can make it in just 20 minutes, with simple ingredients and seasonal veggies. It's an Asian-inspired soup that you can serve as dinner or an appetizer.
14. Tofu meatballs
With these vegetarian meatballs you can have meatballs without the meat. This recipe is easy to make with simple ingredients and Italian seasoning. Serve it on spaghetti as a cozy, tasty, and satisfying dinner.
15. Fried Tofu with mushrooms
Pan-fried tofu with mushrooms is a quick and delicious recipe that is perfect for weeknights and last-minute dinners. It's ready in 25 minutes and is great when paired with pasta, couscous, or rice.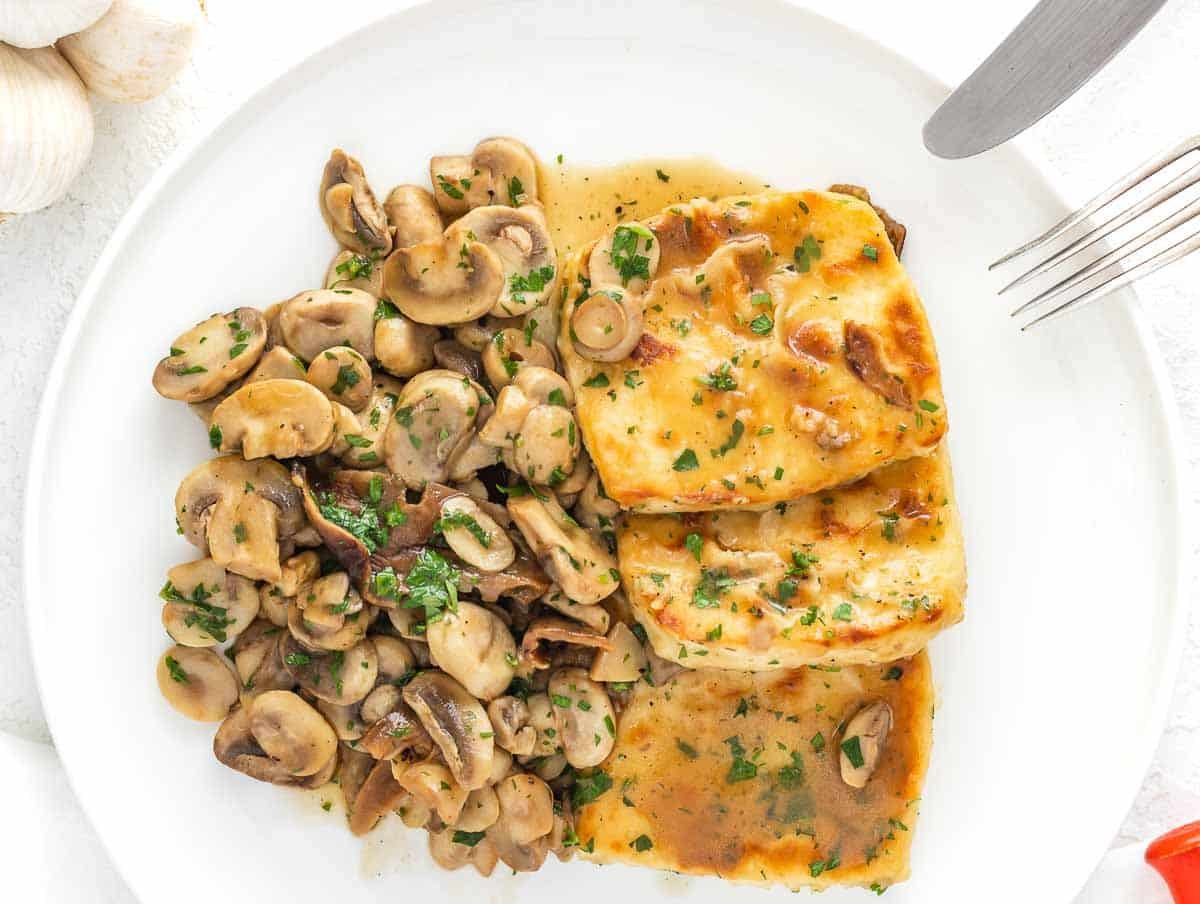 16. Easy Tofu pasta (Bolognese)
Tofu pasta is a delicious vegan recipe with tasty crumbled tofu and a rich tomato sauce. This is essentially a tofu bolognese that you can serve as a quick, easy, and nutritious meal in about 30 minutes.
17. Kung pao tofu
Our kung pao tofu is a stir-fried recipe with a piquant, sweet, savory flavor blend and a sticky and chewy texture. Get plenty of plant-based protein and crispy veggies with this quick weeknight meal!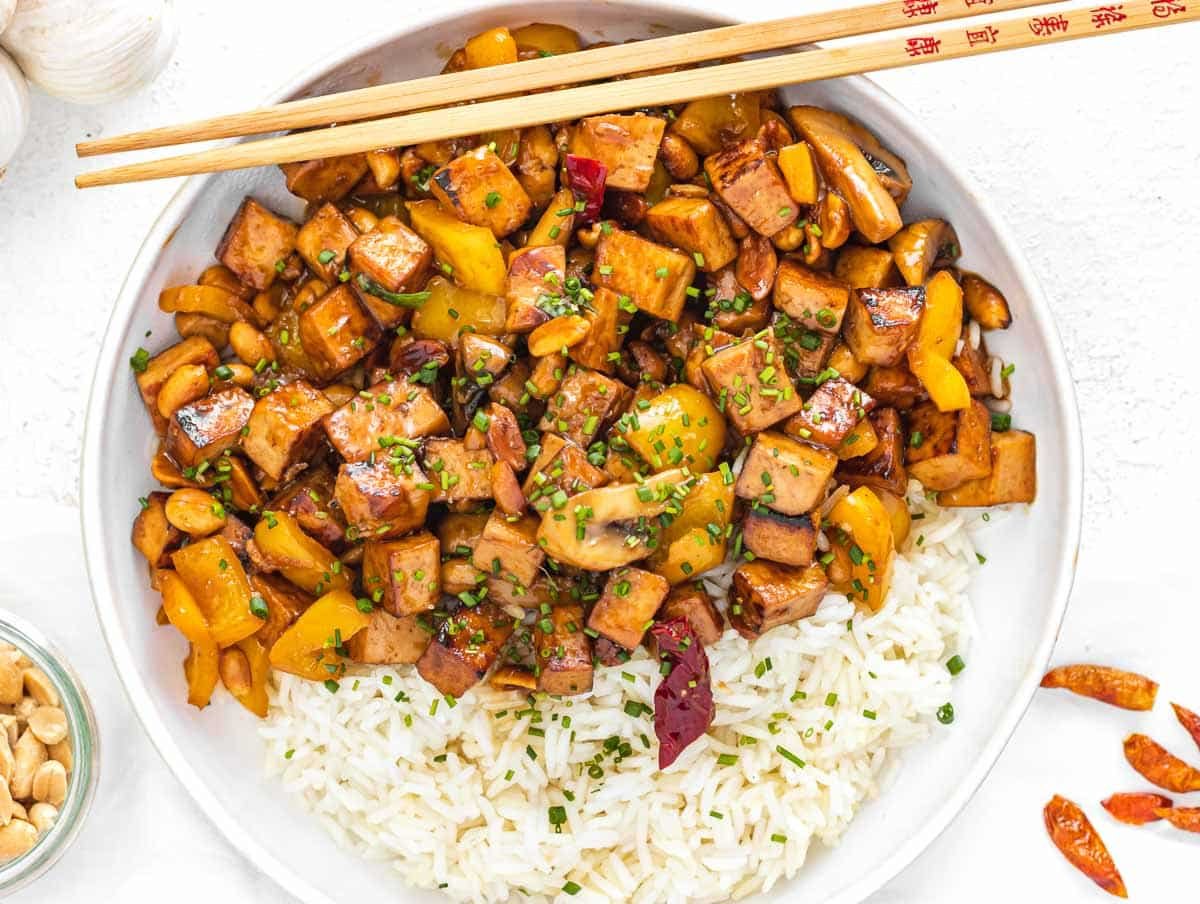 Sunday dinner with tofu
Perfect for romantic dinners, special occasions, or dinner with friends. These tofu meals with simple ingredients cater to all eaters as they're packed with flavors, vegan and vegetarian-friendly, and inviting to look at.
18. Tofu Cacciatore
This tofu cacciatore is based on the original chicken cacciatore (hunter-style chicken) recipe from Italy. It's baked tofu with olives, fresh herbs, and a rich tomato sauce and best serve with focaccia bread and sauteed spinach.
19. Baked and steamed tofu "fish"
A simple meal, that you can make in 30 minutes in the oven with slices of tofu, nori sheets, lemon, capers, and olives. Serve this Italian-style tofu as a fish replacement, and try a new and flavor-packed way of eating tofu.
20. Spinach tofu cutlets
These spinach cutlets with tofu are juicy, tender, and made with simple ingredients. You just mix all ingredients in a food processor, shape them into cutlets, and bake them for just over 20 minutes.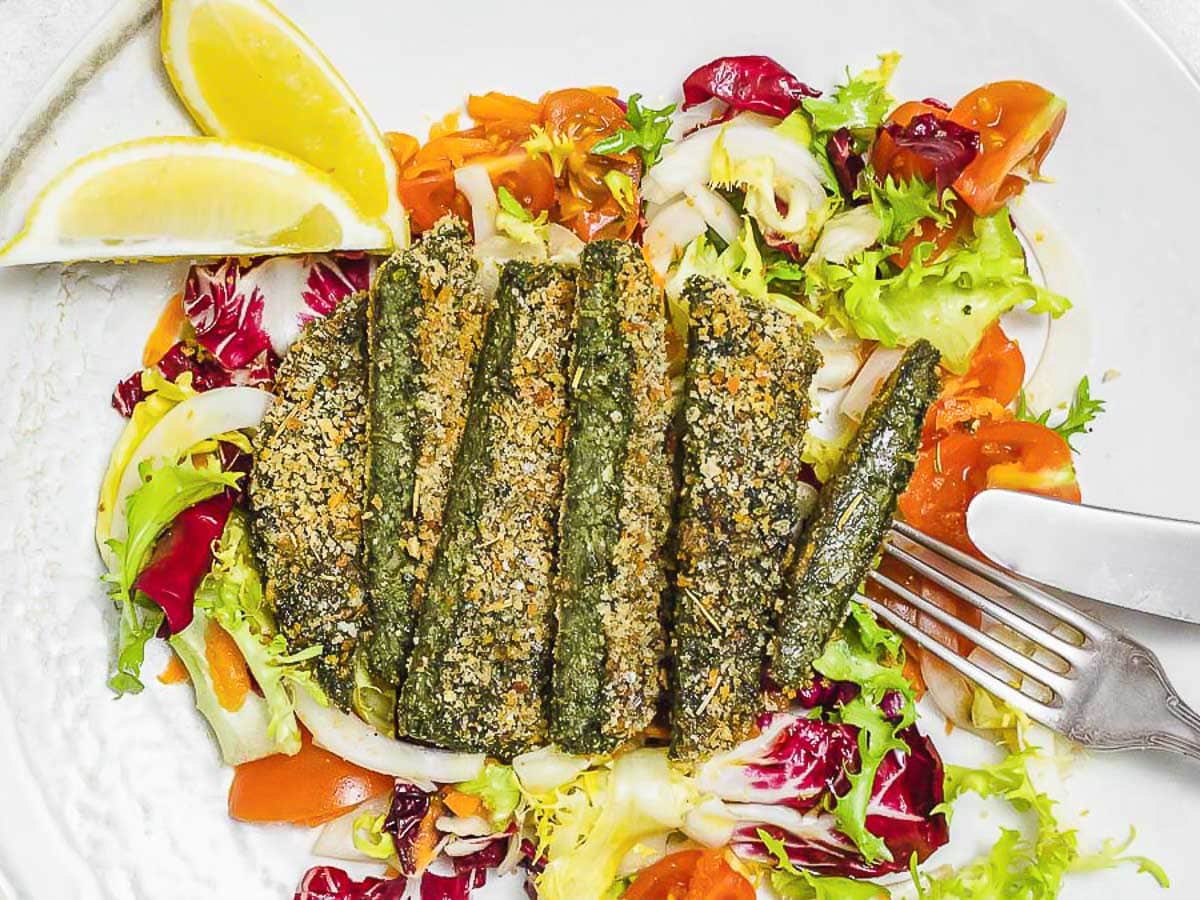 21. Stir fry tofu
Better than Asian takeaway, this tofu stir fry with noodles or rice is easy and pan-fried, and will please everyone around your table. It's ready in about 40 minutes, and you can serve it with sesame seeds, chili oil, or with a side of miso soup.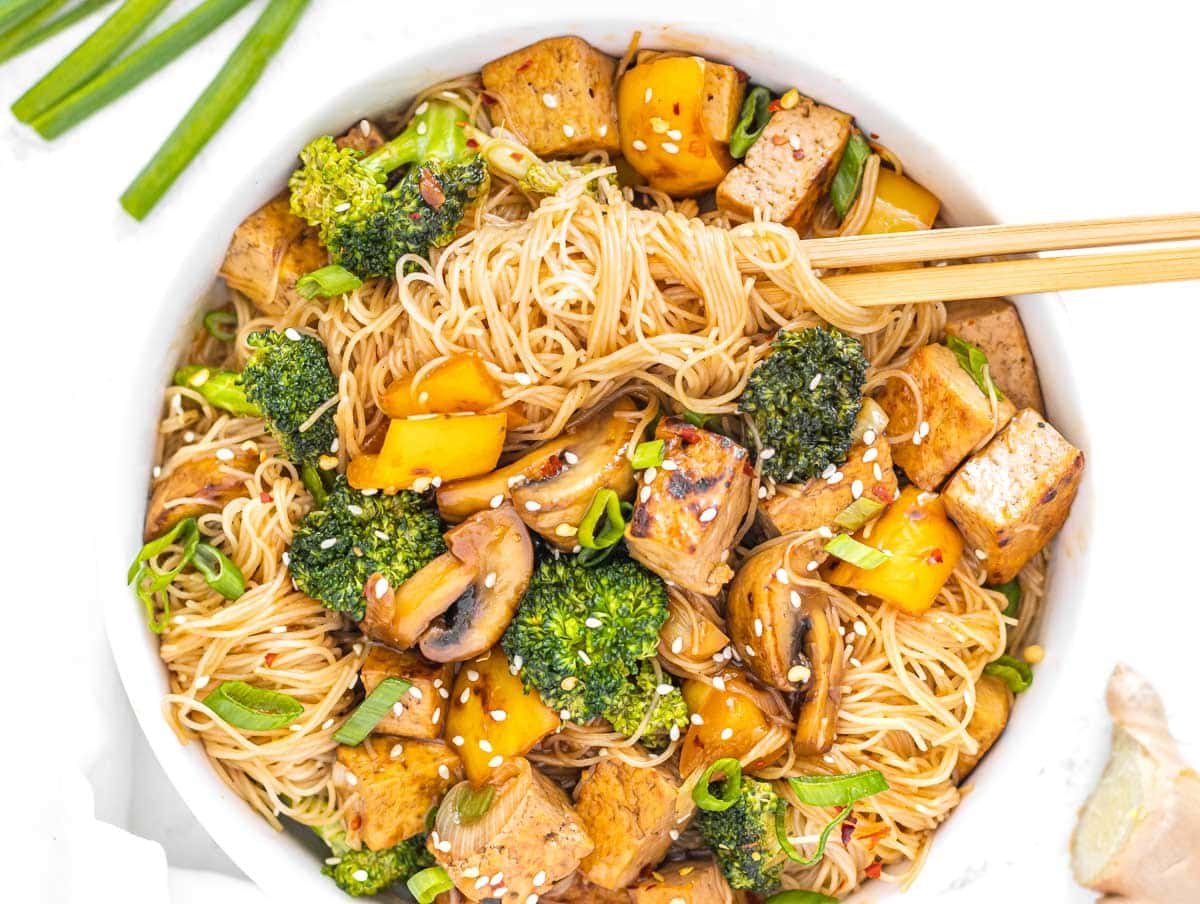 22. Braised tofu
Similar to stir fry, this braised tofu is tangy, slightly sweet, and with jerky-like tofu slices. Serve with sauteed leafy greens, rice or noodles for a balanced and Asian-inspired dinner.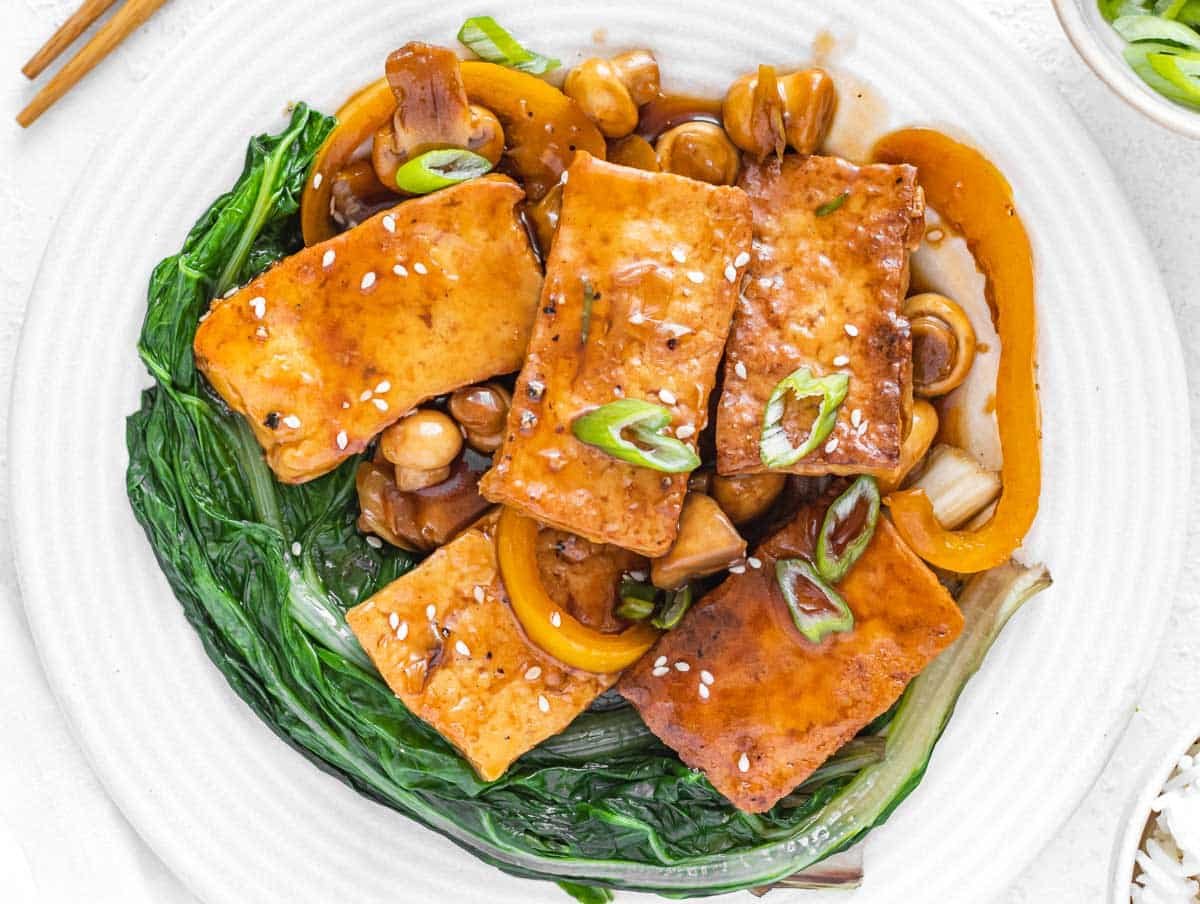 23. Vegetarian carbonara with tofu
Make this carbonara sauce with carrot, chickpea flour, and cubes of tofu or tempeh bacon. It's a great alternative to the traditional carbonara, but without eggs and bacon, and it delivers a salty and creamy flavor.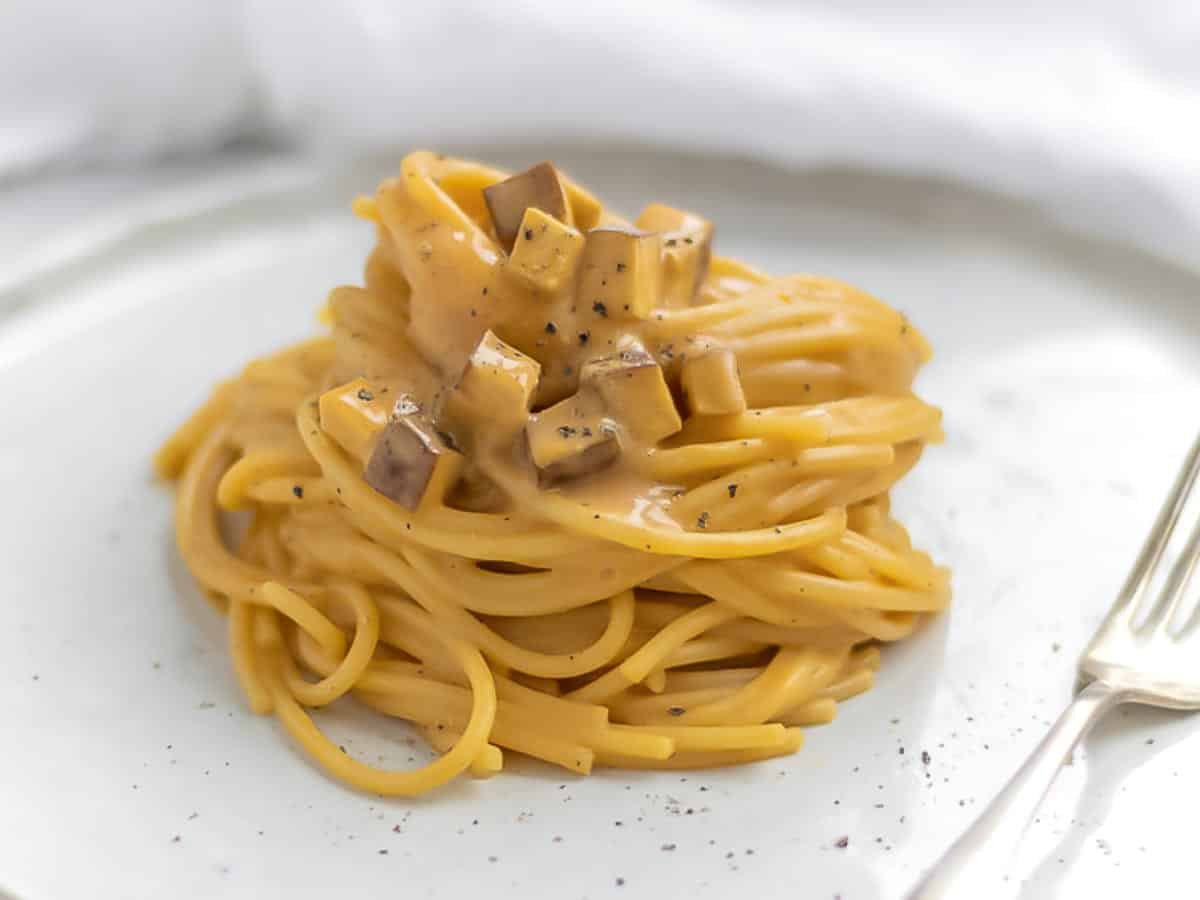 24. Grilled tofu
Try marinated grilled tofu for barbecues or try it in a sandwich with tomato, and a spread of vegan mayonnaise. It's a great vegetarian grill alternative for those trying out plant-based protein sources.
25. Tofu sandwich
Make a vegetarian sandwich with these meatballs in tomato sauce, it's a nutritious, comforting, and tasty alternative to a traditional meatball sub.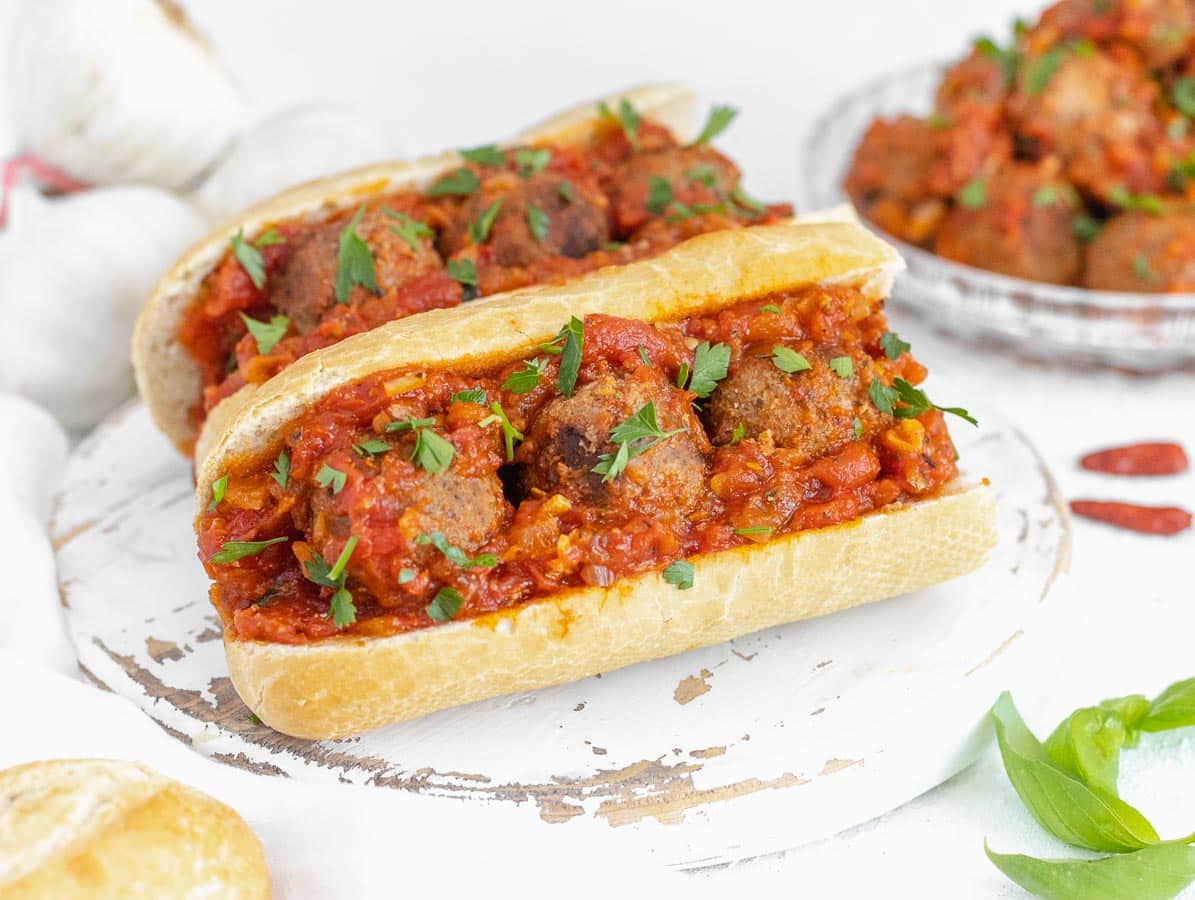 Do I need to press tofu?
Based on our testing, pressing tofu before cooking has no (or negligible) impact on the final result. All you need to do is take the tofu out of its package, drain the water, and pat it dry with a towel. Then cook it according to the recipe instructions.

You can, however, press tofu if you like to change its texture. If you like a firmer, tougher, drier tofu, feel free to press it. To make it even chewier, you can freeze it, thaw it, and press it.
What to serve with tofu
These easy tofu meals go well with a serving of white rice, toasted bread, or noodles. Make it a complete meal by adding extra vegetables to your meal with a side dish or green salad:
For many more easy and quick tofu meals make sure to check out our Tofu Recipes Page!
Recipe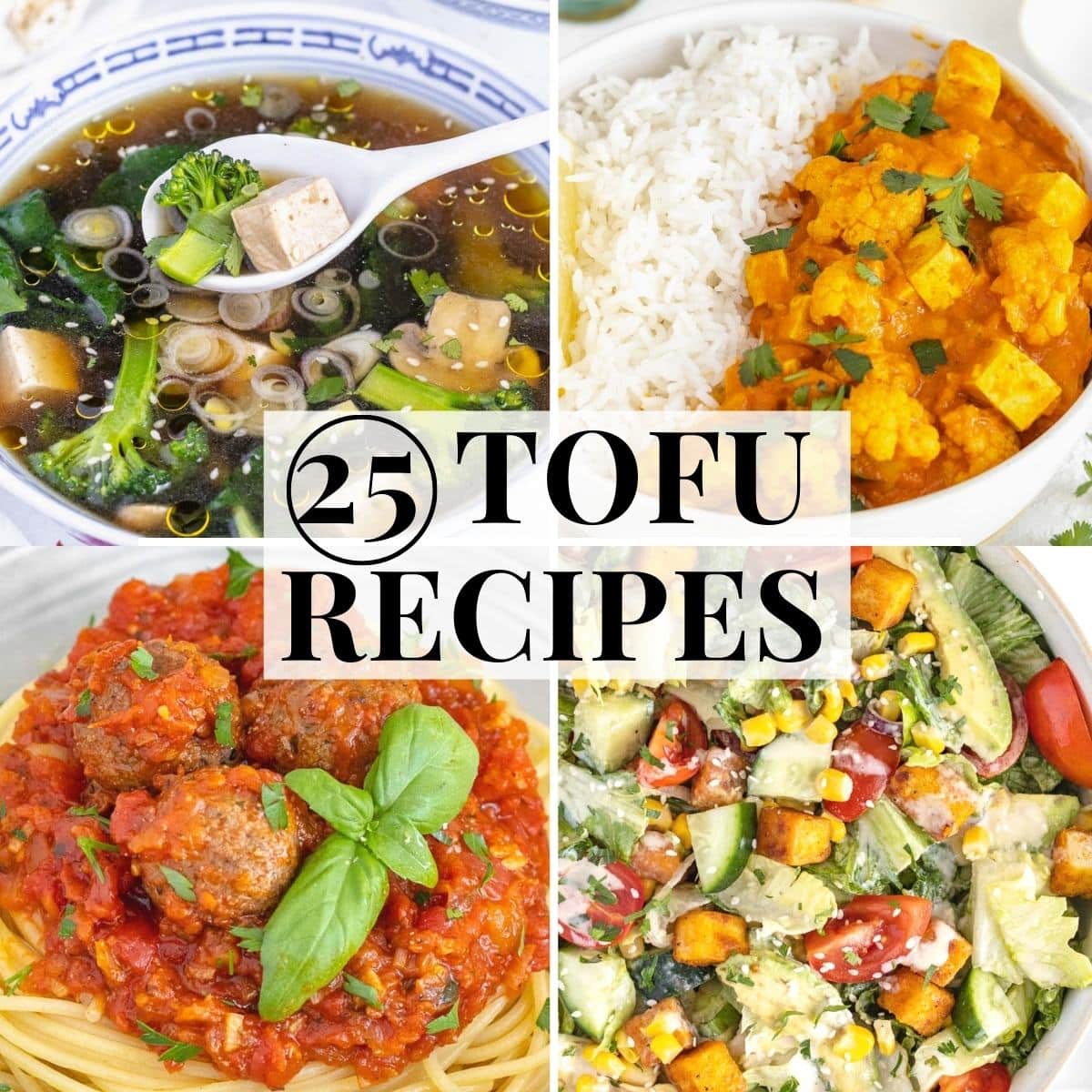 25 easy tofu recipes
These 25 tofu recipes include baked and fried tofu, salads, best sauces to serve with tofu, soup, curry, and more.
This tofu scramble is easy to make with a few ingredients, and you can serve it with avocado on a slice of toasted bread for breakfast, lunch or a quick dinner.
Ingredients
9

ounces

firm tofu

(a tofu block around that size, not a problem if it's a little more or less)

¾

cup

unsweetened plant milk

soy, oats, cashew

¼

teaspoon

turmeric powder

½

teaspoon

salt

or more to taste

2

twists

black pepper

¼

teaspoon

black salt

optional for an eggy flavor. Add more for more eggy taste.
Serving suggestions (totally optional)
1

ripe

avocado

2

thick slices

bread

toasted

1

tablespoon

olive oil

optional to drizzle on top

1

tablespoon

parsley, chives, or green onions

finely chopped
Instructions
Crumble the tofu with your hands and put it in a non-stick pan on medium-high heat.

Add the unsweetened plant milk.

The milk will make the scrambled tofu softer and moist, similar to scrambled eggs

Add the turmeric powder to give the scrambled tofu a yellow color.

Season with salt, black pepper, and optionally with black salt or Kala namak, a rock salt that tastes like egg.

Cook on medium-high heat until the pan is dry. It should take about 5 minutes.
Serving suggestion
We like to serve scrambled tofu on toasted bread. Add some avocado slices on the bread, scrambled tofu on top, some freshly chopped parsley, chives, or green onions.

Then you can add some roasted tomatoes and roasted portobello mushrooms on the side, and a drizzle of olive oil to make it a complete and fulfilling breakfast.
Video Recipe
Tofu Scramble | Simple, soft and quick to make!
Notes
Nutritional information is for the scrambled tofu only, without the serving suggestion.
See variations chapter for more ideas.
Nutritional Values
Nutrition Facts
25 easy tofu recipes
Amount per Serving
% Daily Value*
* Percent Daily Values are based on a 2000 calorie diet.
Did you like this recipe?
Leave us a comment below or find us on Instagram, YouTube, Pinterest, TikTok, and Facebook.
You might also like: