If you're looking for easy pasta recipes, these 40 easy pasta recipes will help inspire you for your next dinner.
Browse through this list and take your pick: from vegetarian and healthy pasta dishes to creamy dishes that are Sunday dinner worthy. Best of all, they're made with wholesome and easy-to-find ingredients, making them perfect for families and for weeknight dinners.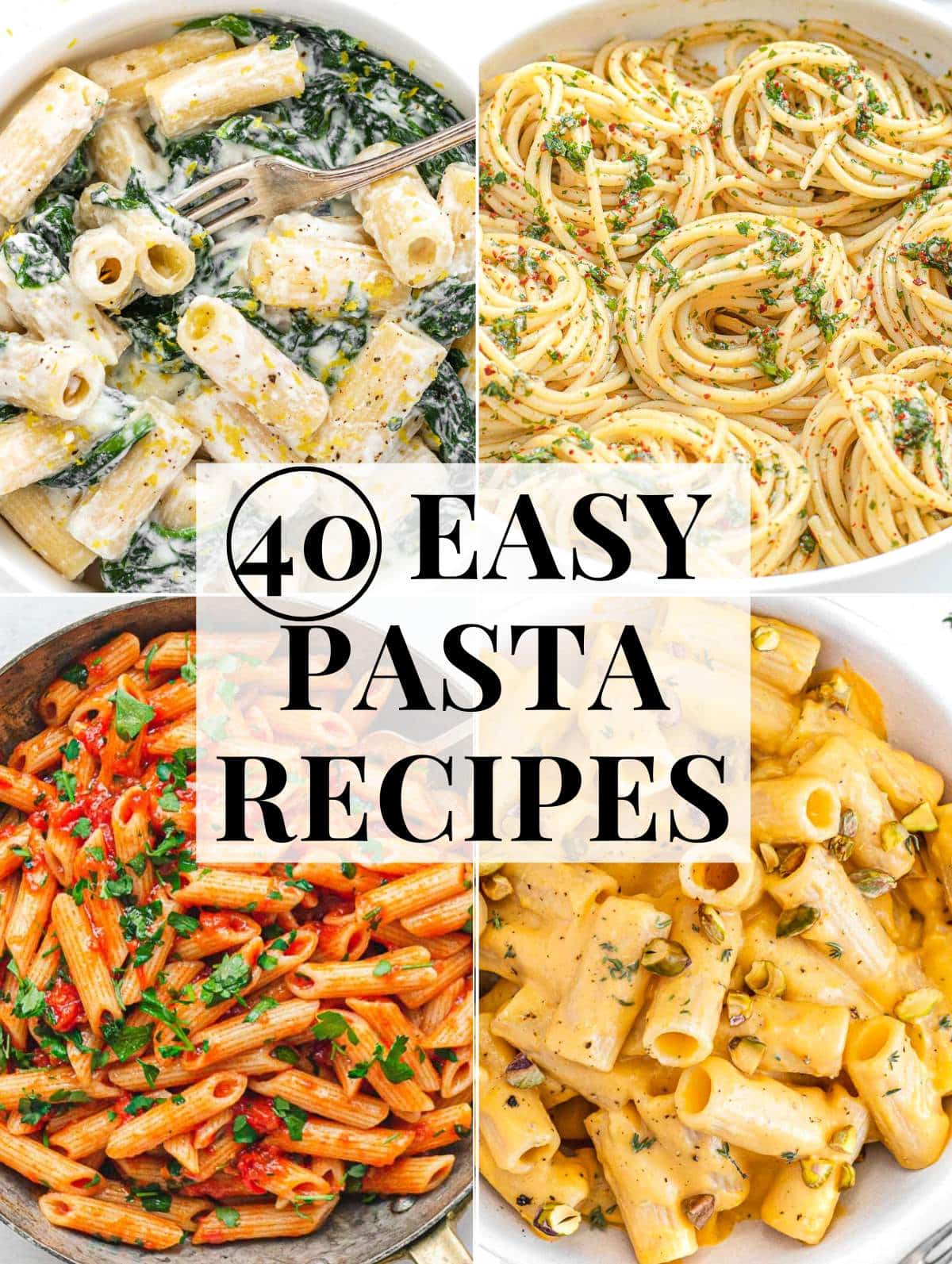 Check out our best easy dinner recipe collection!
On this page: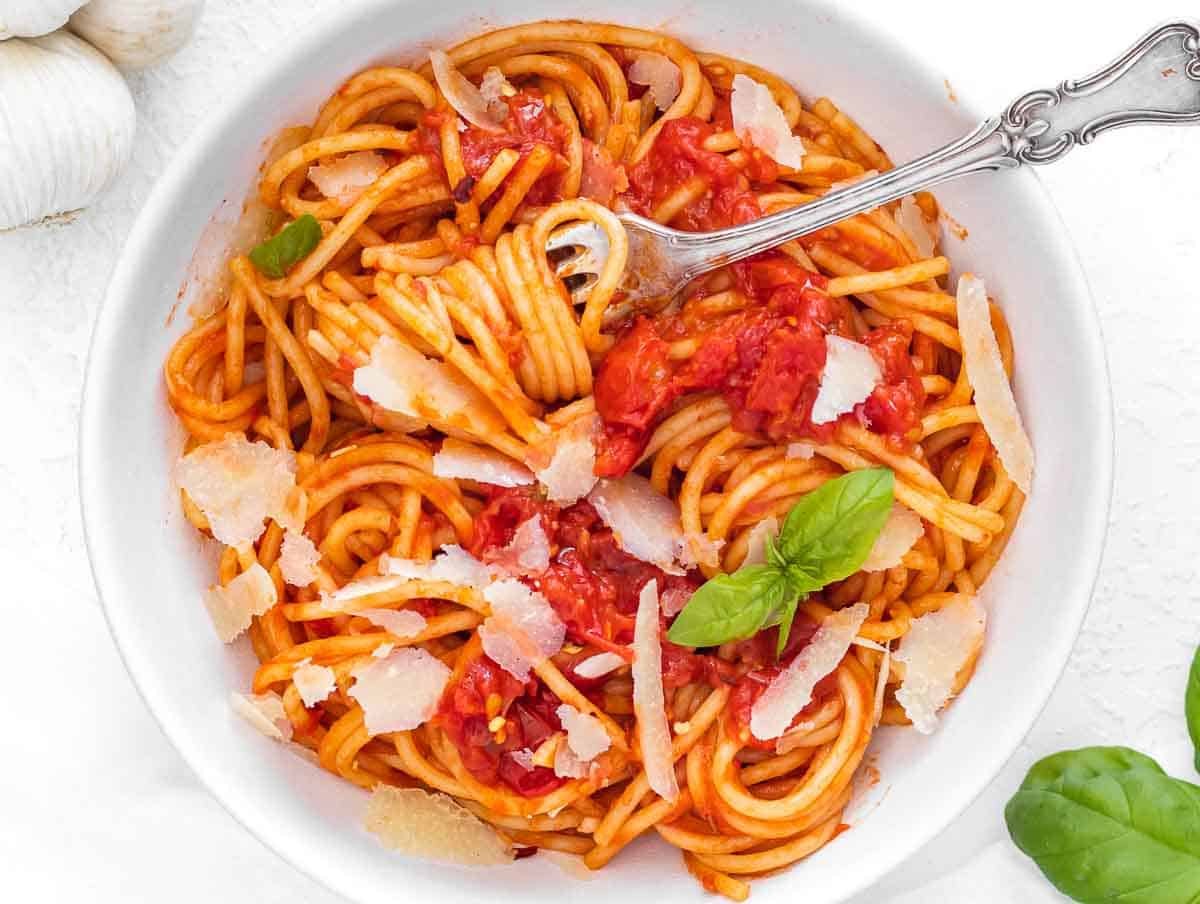 4. Penne all'arrabbiata
7. Butternut squash pasta
This endlessly creamy butternut squash pasta is a must-try! Roasted and caramelized butternut squash is blended with ricotta and parmesan and mixed with Italian herbs. A restaurant-worthy and quick pasta dish for the whole family.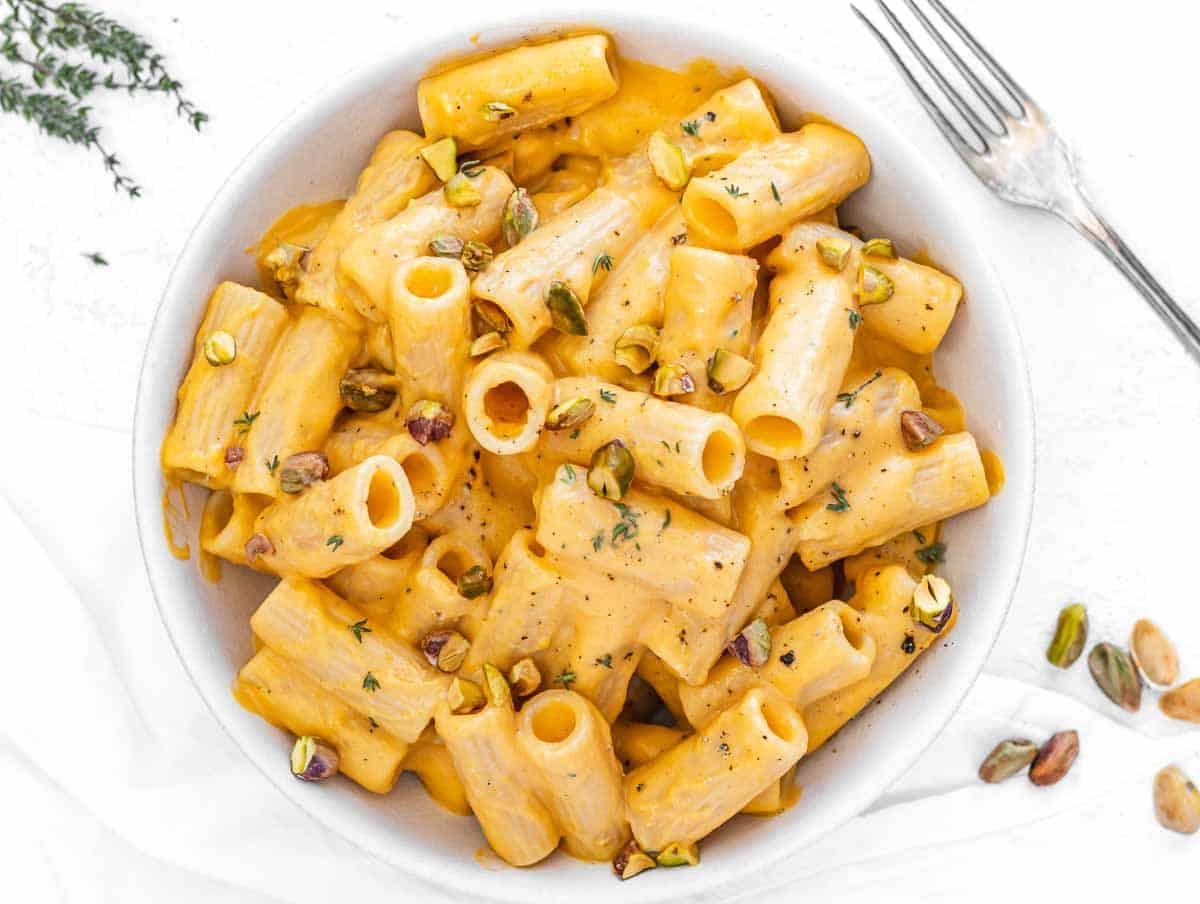 12. Spinach pesto
15. Pasta alla Norma
Roasted eggplant, creamy tomato sauce and fresh basil is a winning combination in this eggplant pasta (pasta alla Norma). If you love eggplant parmigiana or Sicilian caponata, this is a must-try pasta for you!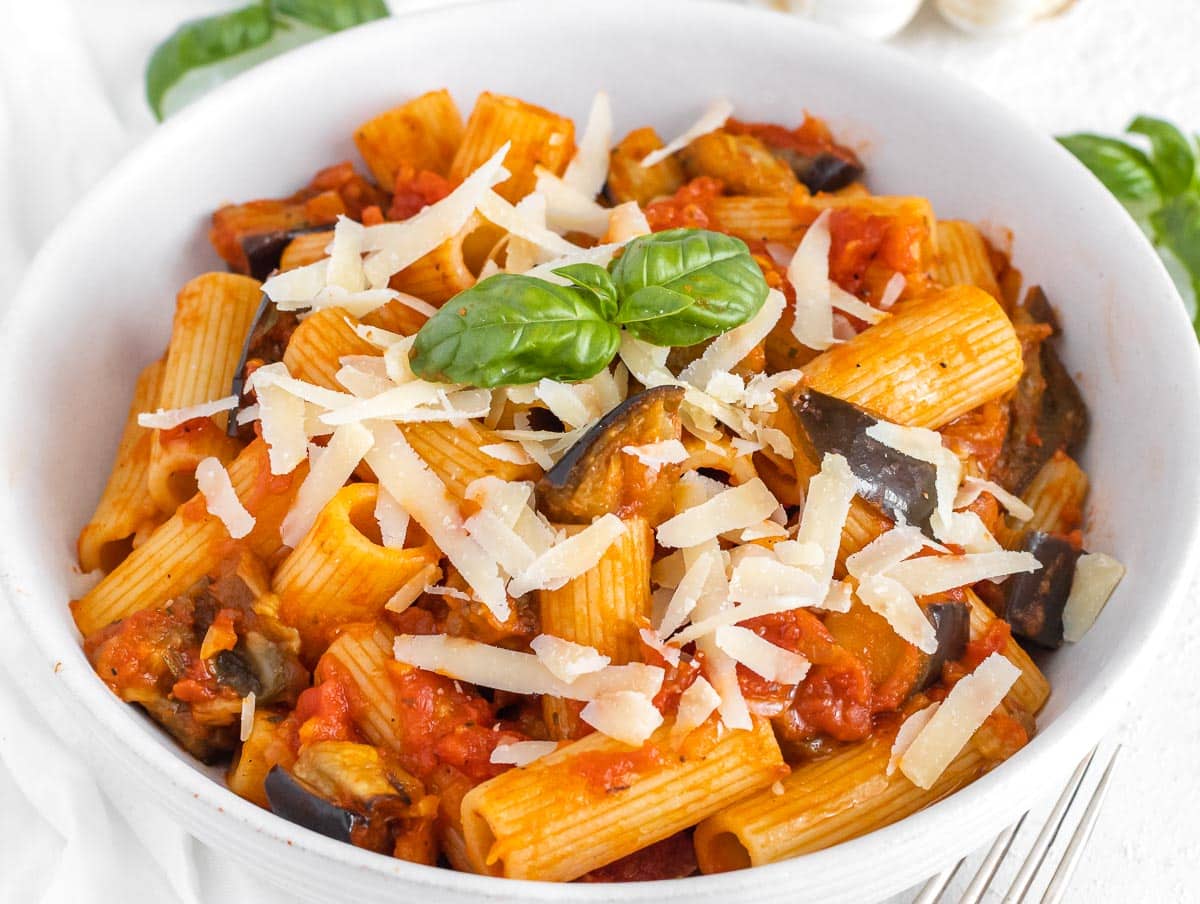 19. Mushroom bolognese
23. Lentil bolognese
27. Vegetarian carbonara
Easy pasta salads
Pasta for lunch is no problem with these easy pasta salad ideas. They're vegan and vegetarian-friendly, and ideal for lunchbox meals and bringing to the office.
34. Eggplant tomato pasta with chickpeas
38. Butternut ravioli
Trofie pasta with homemade pesto
Healthy pasta toppings
For a quick upgrade to bland pasta, take your pick from these flavor enhancers that pair well with cooked pasta:
White sauce

with 5 ingredients

, for a quick and creamy pasta sauce
5-min pesto with parsley, artichokes, or arugula
Roasted vegetables, such as broccoli, eggplant, cauliflower, or bell pepper, they add extra jazz and color to your pasta plate!
Caramelized onions for a sweet and tangy addition to your pasta meal
Slow-baked tomatoes with garlic and herbs - a sweet, creamy, and tenderly roasted tomato topping
Steamed artichokes with fork-tender artichoke texture and a rich mild nutty flavor
Chili oil for added zest and spicy-ness
Sauteed mushrooms are a chewy pairing with al dente pasta and creamy hummus, we try this combination in our hummus pasta recipe!
For many more pasta ideas, check out our pasta category page.
Recipe
If you liked these pasta recipes, you might also like: