If you're looking for easy salad recipes, these 45 best salad ideas will help inspire you. Salads are perfect as a side dish, or an appetizer and can easily be upgraded to a healthy lunch if you add protein.
Browse through this list and take your pick: from vegetarian and healthy salads to pasta salads, and easy salads. Best of all, they're made with wholesome and easy-to-find ingredients, making them perfect for families and for serving as weeknight side dishes.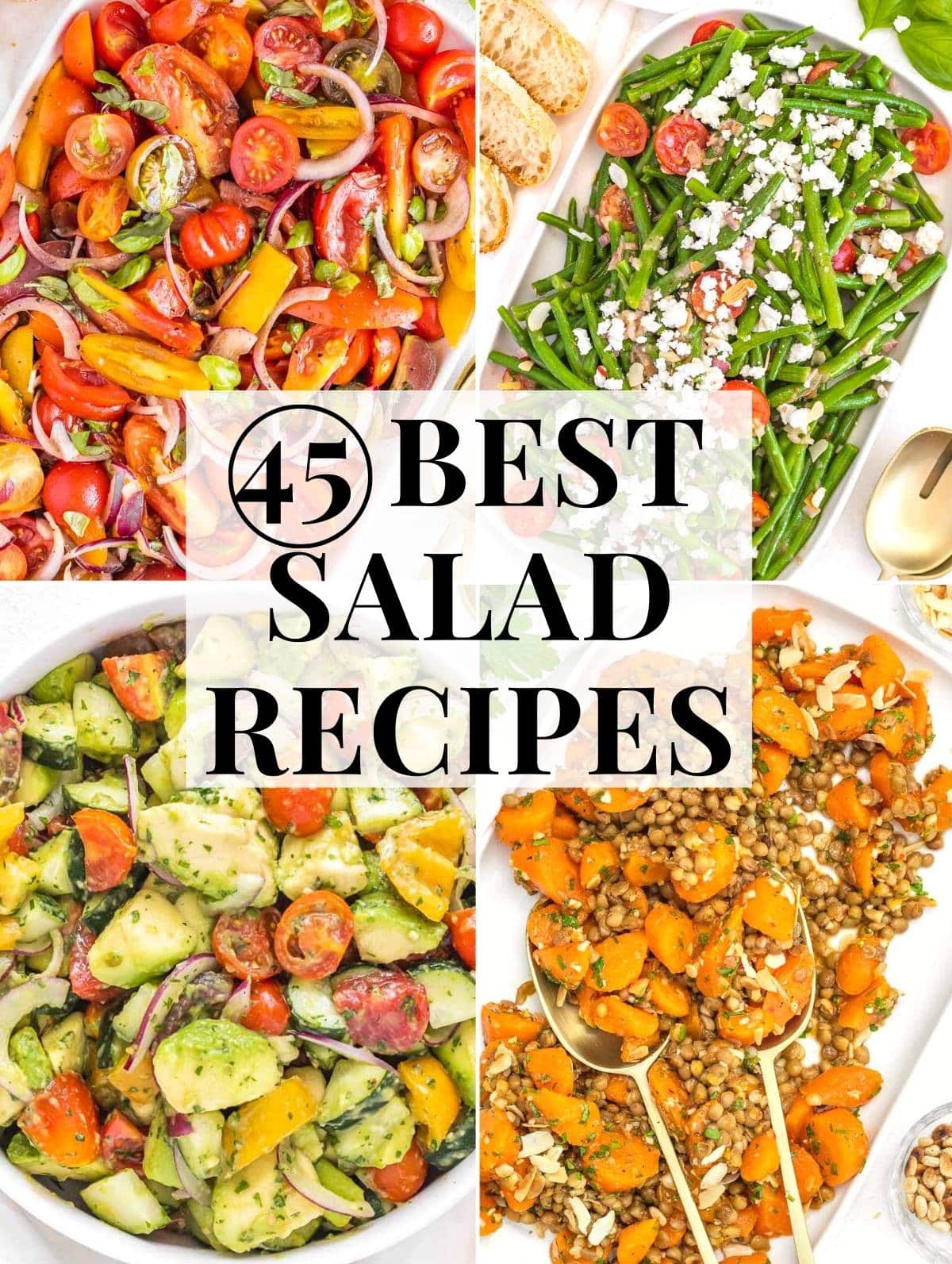 For many more salad ideas, check out our salads category page.
If you liked this list of best salad recipes, check out these veggie-packed compilations: