This is the ultimate list of our best vegan Italian recipes, tried and tested, even by our Italian neighbors! Many people would agree that Italian cuisine is one of the best in the world. From pasta, pizza, and focaccia, to rich sauces, hearty soups, and divine cheeses, Italy's food heritage is rich!

But can you be plant-based and still eat tasty Italian food? YES, you can. Scroll through this list, you'll see 65 amazing ideas and a great variety of vegan Italian recipes.
On this page:
Tomato cucumber onion salad
A crunchy, refreshing, simple dish that you can enjoy as a starter or as a side dish. It's best with ripe tomatoes, crunchy cucumber, and sweet red onion.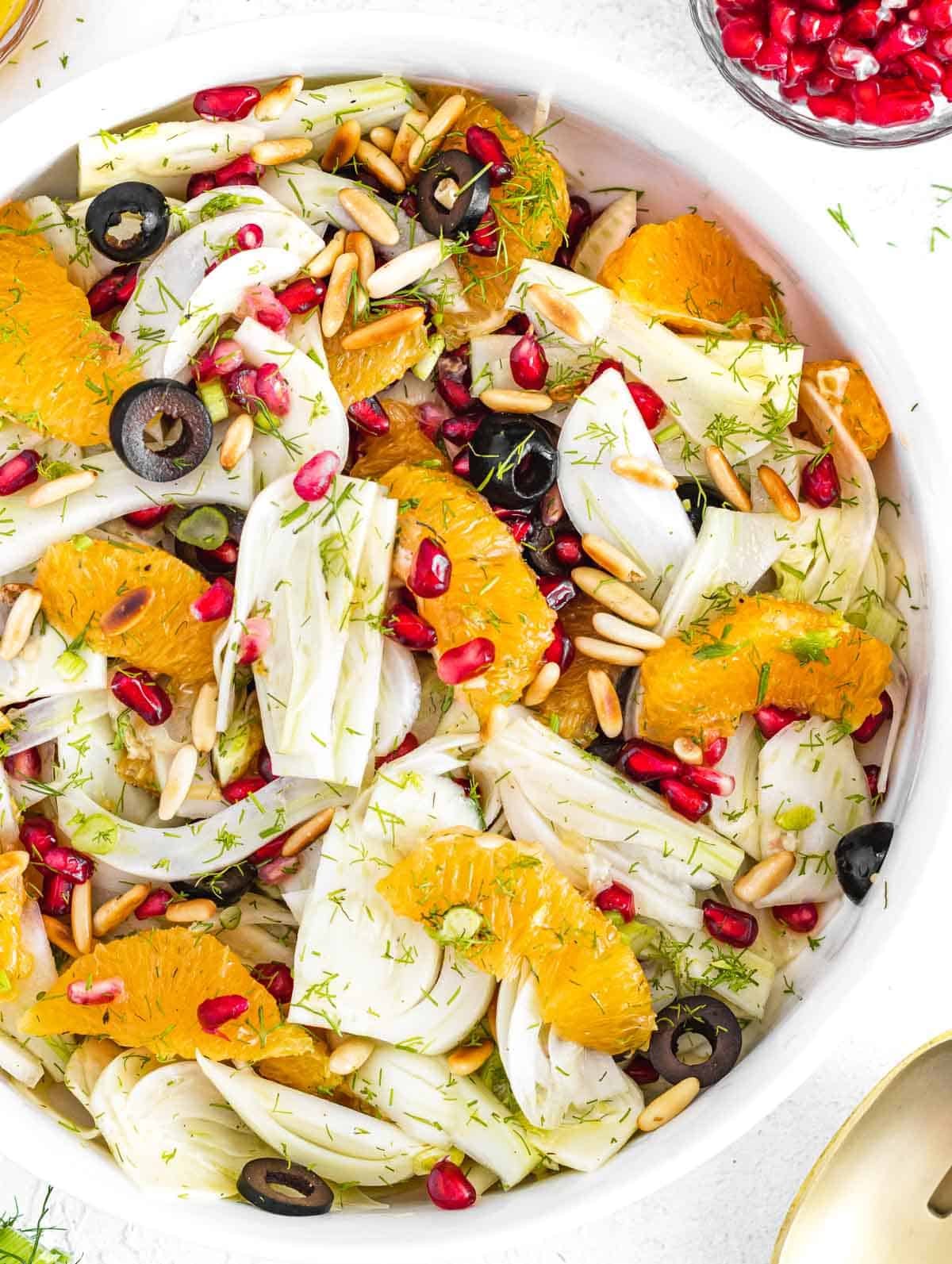 Fennel orange salad
Fennel and orange salad is a crunchy, fresh, and light salad to be served as a side dish or as a starter. It's perfect in winter when the fennel, orange, and pomegranate are in season.
Caramelized onions
Caramelized onions have a rich and deep flavor with sweet and sour notes. They are soft and literally melt in your mouth.
Italian Breads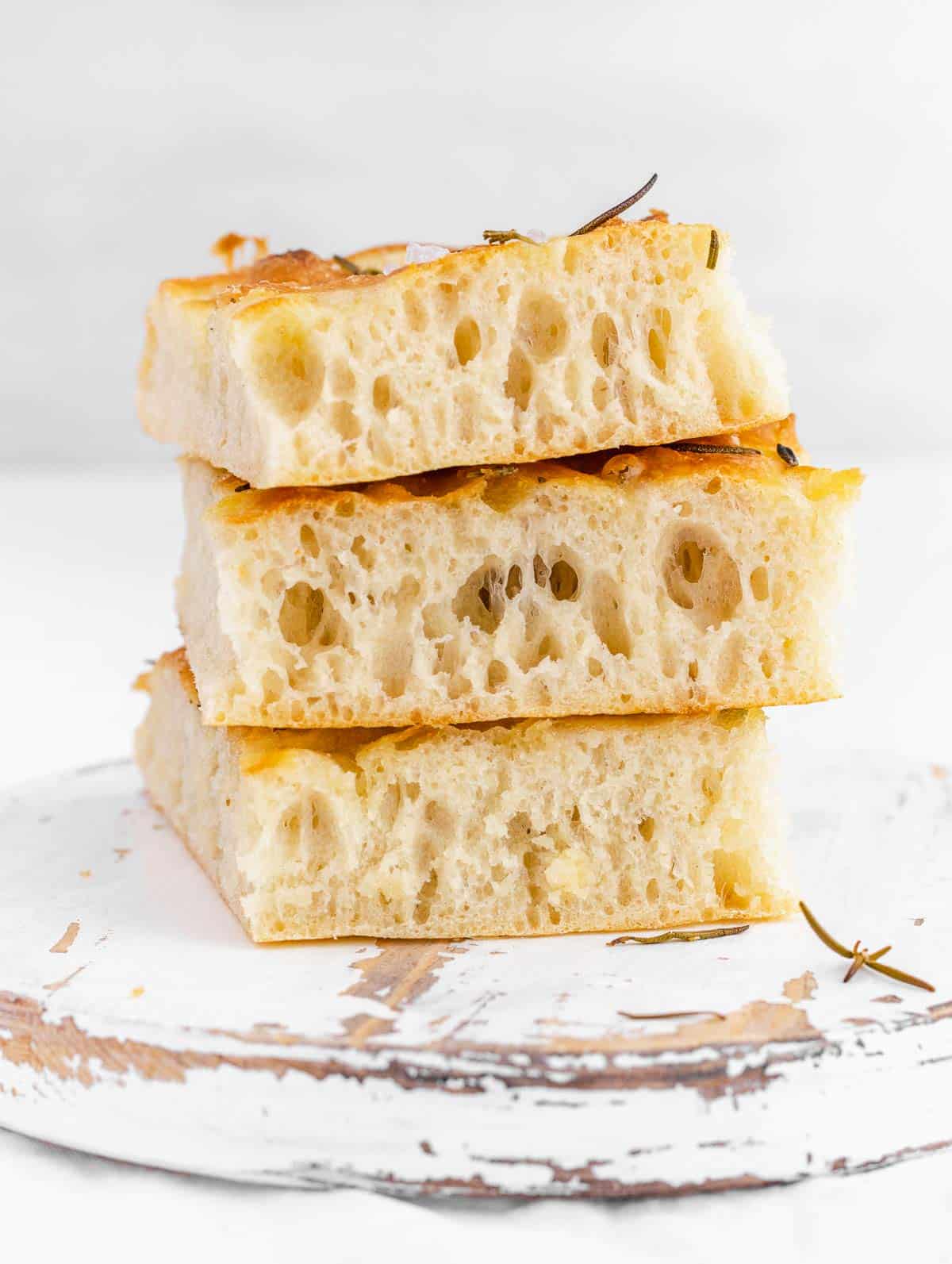 Focaccia
Focaccia bread is so easy! All you need is flour, water, salt, and yeast for the dough, and rosemary and olive oil as toppings. You can make it on the day or get ahead and let it proof slowly in the fridge.
Farinata
Farinata or socca is an easy recipe, made by mixing together chickpea flour and extra virgin olive oil, then baking it in the oven for about 20 minutes. Delicious as a starter, side dish, or as the main dish when used as a pizza.
Pasta dishes
Vegan Carbonara
Our vegan carbonara is a simple recipe that can be made in 15 minutes. The taste of our carbonara sauce is similar to the taste of an authentic Italian carbonara recipe.
Lentil bolognese
Our lentil bolognese is an Italian classic with an ultra-rich and hearty sauce, perfect with pasta, lasagna, or zucchini noodles.
Trofie with basil pesto
Homemade trofie with vegan basil pesto is our take on a traditional Italian dish made for centuries on the Ligurian Riviera in Genova. We show you how to make trofie at home like in Italy with just two ingredients.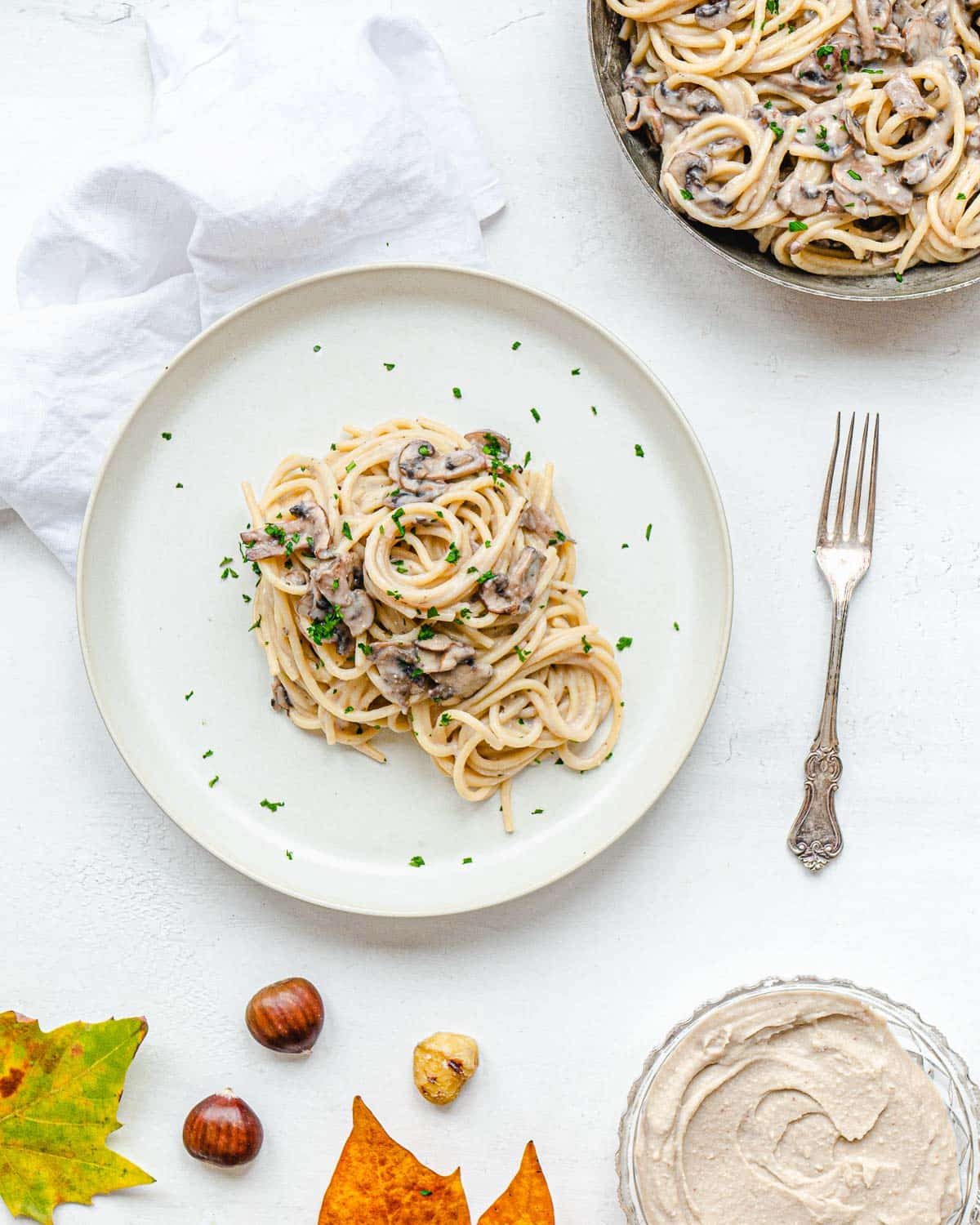 Chestnut pesto pasta
Cozy, creamy, cheesy, and made with a few simple ingredients, including chestnuts, hazelnuts, and mushrooms. This pasta is the ultimate romantic dinner for the fall and winter seasons.
Tomato risotto
This creamy tomato risotto is a simple staple of Italian home cooking. The rice is slowly cooked into a rich tomato sauce which we add dairy-free butter and cheese. It's a rich, creamy risotto that tastes 100% authentic and Italian.
Supplí
Fried stuffed rice balls are the perfect recreation of a traditional regional Italian recipe. Our vegan supplì are as tasty, crispy, messy, melty, scruffy, and as Italian, as it gets. They can be enjoyed as an appetizer, snack, or even as a main dish.
Vegan Ricotta
Vegan ricotta cheese is so easy, light, creamy, and versatile. You can make it with 3 simple ingredients in less than one hour, and you can use it exactly like regular ricotta.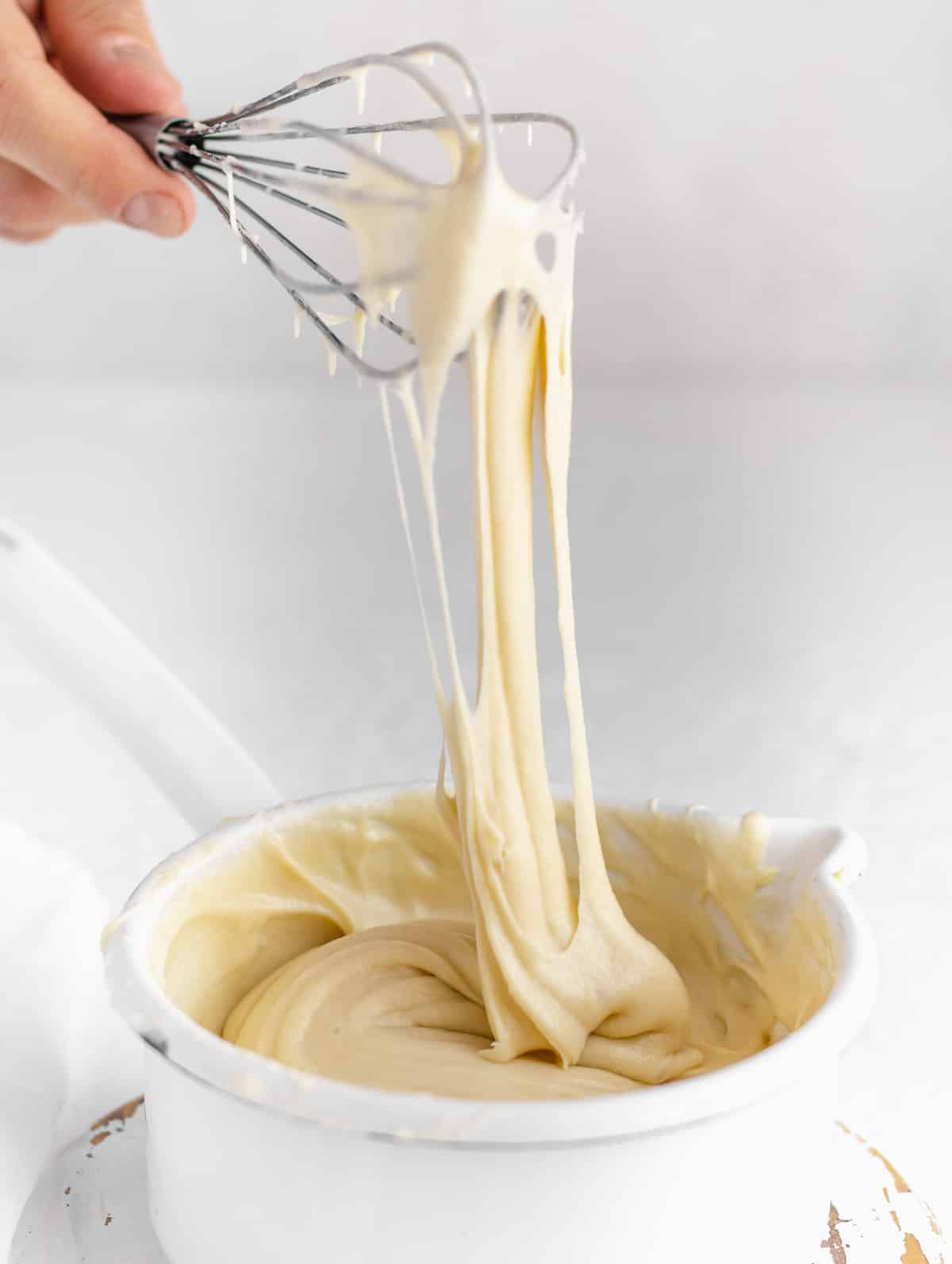 Vegan melted cheese (stracchino)
You can make it in 5 minutes, and use it on pizza, toast, and oven-baked pasta. It's perfect on food that goes in the oven, as it melts like mozzarella cheese.
Lemon tofu
This recipe is inspired by an Italian recipe for lemon chicken. We replaced the chicken fillet with tofu slices and the result is a delicious meal that can be prepared in no time.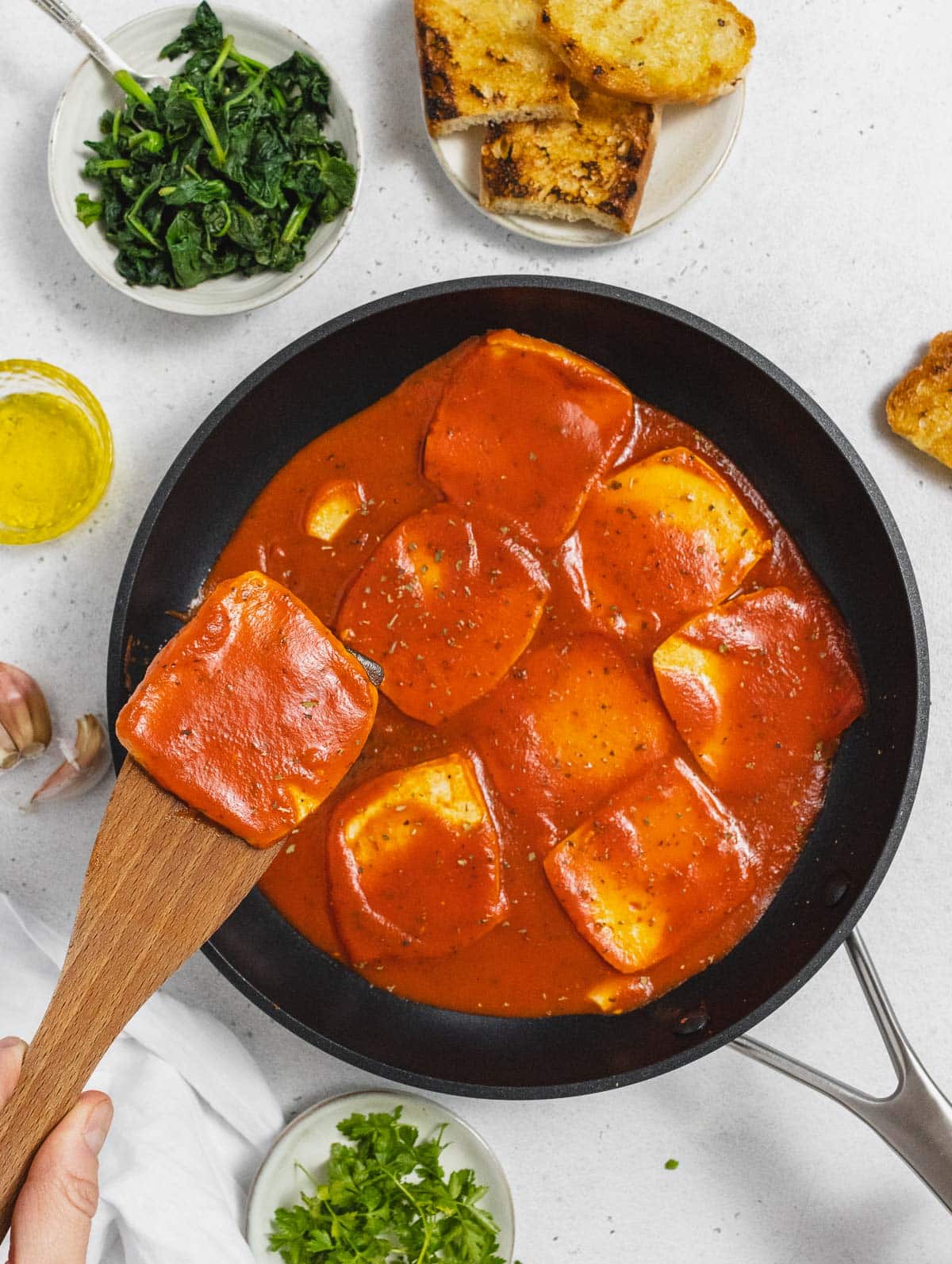 Tofu pizzaiola
Tofu with pizzaiola sauce is a simple yet delicious tofu recipe ready in just 10 mins. We fry thinly sliced tofu and cook it in a rich tomato and oregano sauce - a perfect last-minute dinner for the whole family.
Tofu Cacciatore
We might use tofu instead of chicken, but this meal is rich, earthy, meaty, and packed with the cacciatore flavor we all love so much. You've never had tofu like this!
Vegan Cannoli
Our filling is made of vegan homemade ricotta and is sweet and creamy. The shell is every bit as bubbly, light, and crisp as the traditional ones, but without eggs, lard, or butter.
Vegan Tiramisu
Here we show you how to make the best vegan tiramisù that we have ever had, with simple plant-based ingredients. The ladyfingers are homemade and without eggs, yet this dessert is an incredible treat.
Lemon tart
This vegan lemon tart is a popular recipe that everyone will love. It's sweet, refreshing, and made with really simple ingredients that you already have in your pantry. You can make it with a soft crust or crunchy crust. We'll show you both.
Ricotta Chocolate Chip Pie
Vegan ricotta pie is an easy recipe made with a few simple ingredients. We make a sweet vegan shortcrust pastry as the base for the pie. We then fill it with a creamy, sweet, aromatic ricotta cream, mixed with dark chocolate chips and orange zest.
Hungry for more Italian desserts? Try these authentic Italian sweet treats:
What to serve with Italian food
These vegan Italian meals generally go well with grains, bread, and vegetable side dishes. Take your pick here for some additional inspiration:
For many more delicious vegan meals make sure to check out our 30-minute Meal Page!
Recipe
Get more Italian recipe inspiration from these new and fresh ideas: