If you love Italian food, and you like easy meals, these 30 easy Italian recipes are a great match. We've collected our best Italian classics, such as focaccia, rice dishes, traditional pasta, and easy salads - they're great as appetizers, dinners, and for family gatherings.
All of these recipes are made with simple ingredients and are easy to prepare at home.
We start this list with a 15-minute pasta and a "low-budget" meal that is famous all over the world. Simply use plenty of extra virgin olive oil, fresh garlic, chili peppers or red pepper flakes, and a sprinkle of finely chopped parsley on top.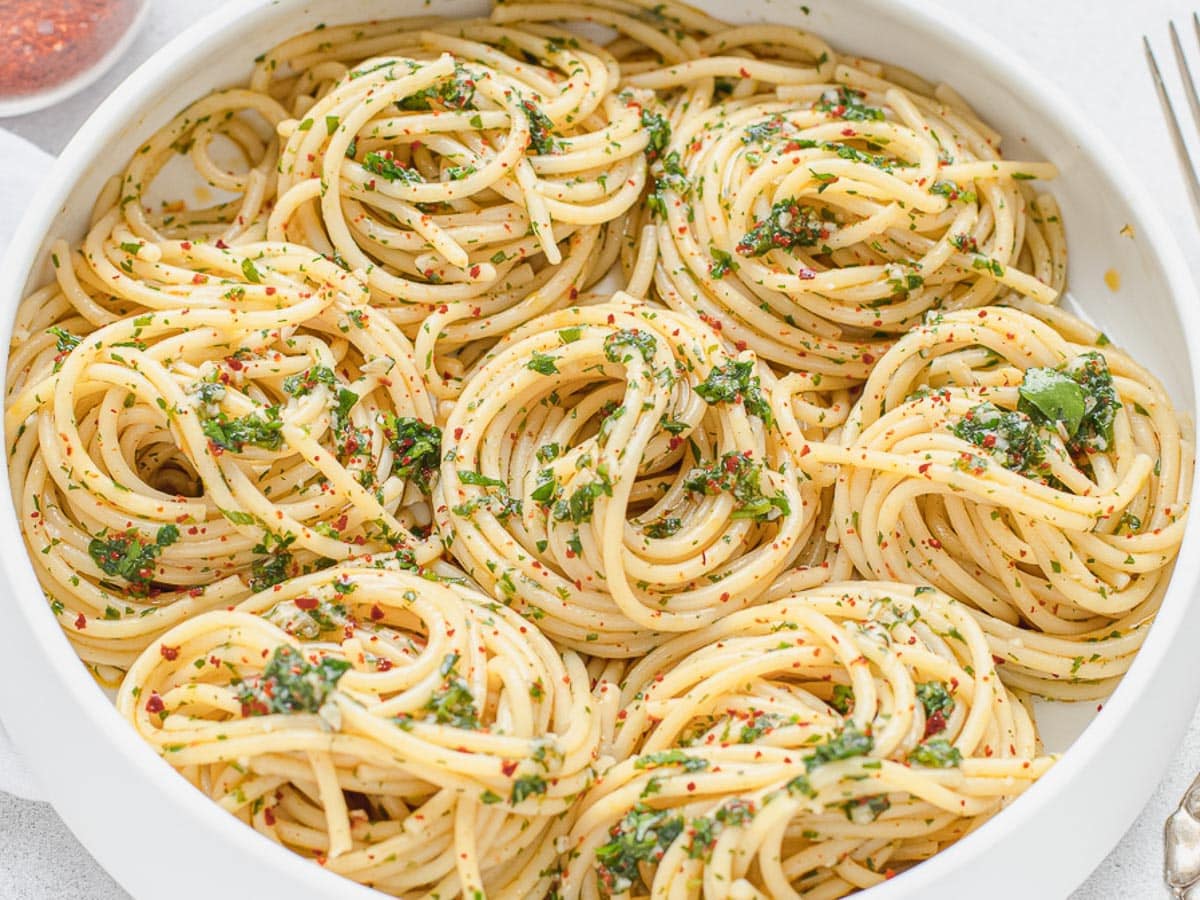 This rich and tomato-packed Italian bean stew is a simple and flavorful recipe you can make in one pot in half an hour. Serve it as a weeknight dinner with rice, couscous, polenta, or a slice of crusty bread.
This recipe is so easy to put together, with simple pantry staples you probably already have at home. This risotto will be loved by adults and kids alike, and in just about 30 minutes, you'll have a delicious Italian dinner on the table.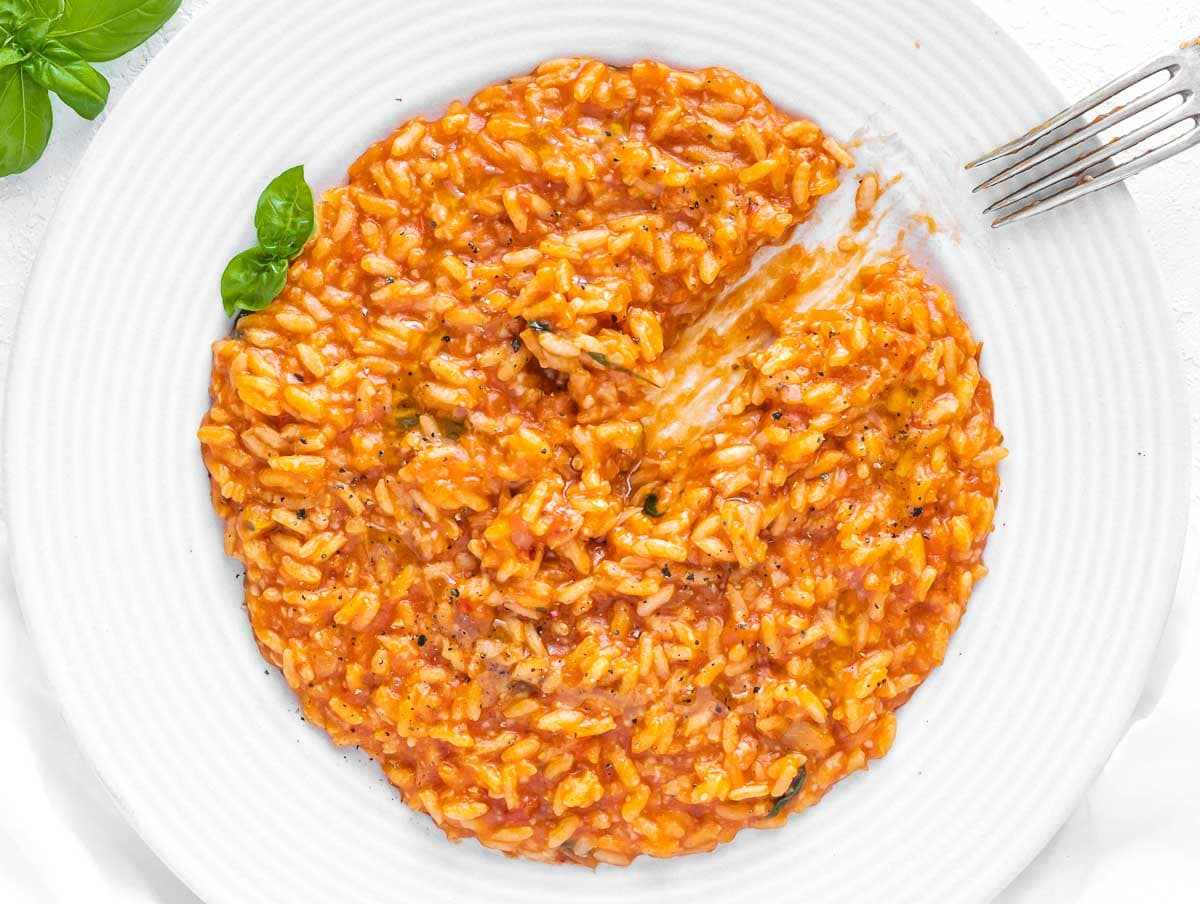 Like the Italian tradition, we make rice balls, or to be more precise, risotto balls. We take leftover risotto and shape it into small balls without filling them (my Italian nonna never did). Then, we coat the rice balls in a tasty breadcrumb mixture and fry them in oil.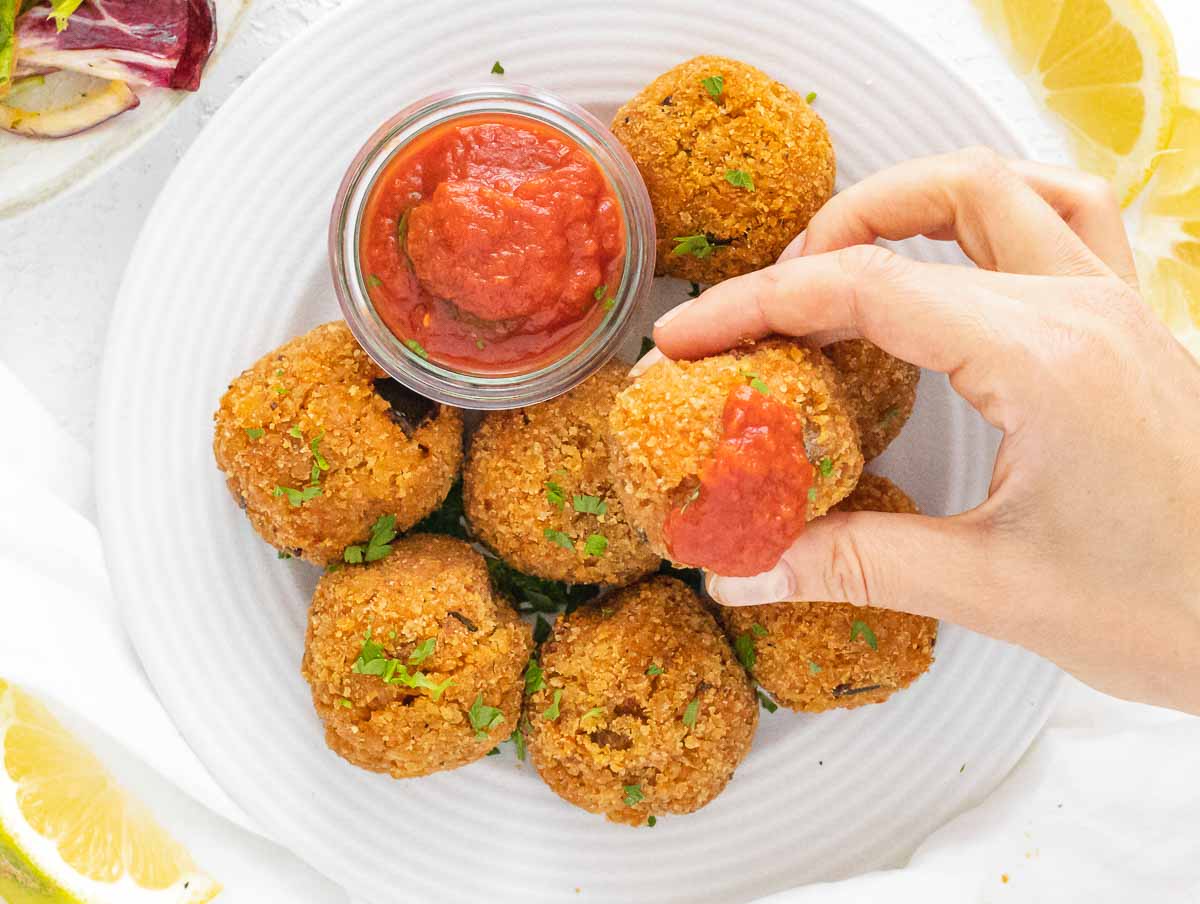 Carciofi alla Romana is an Italian artichoke recipe of braised artichokes simmered in a pot with water, olive oil, and herbs like mint and parsley. They are primarily served in central Italy, in and around Rome, but the recipe is now famous worldwide.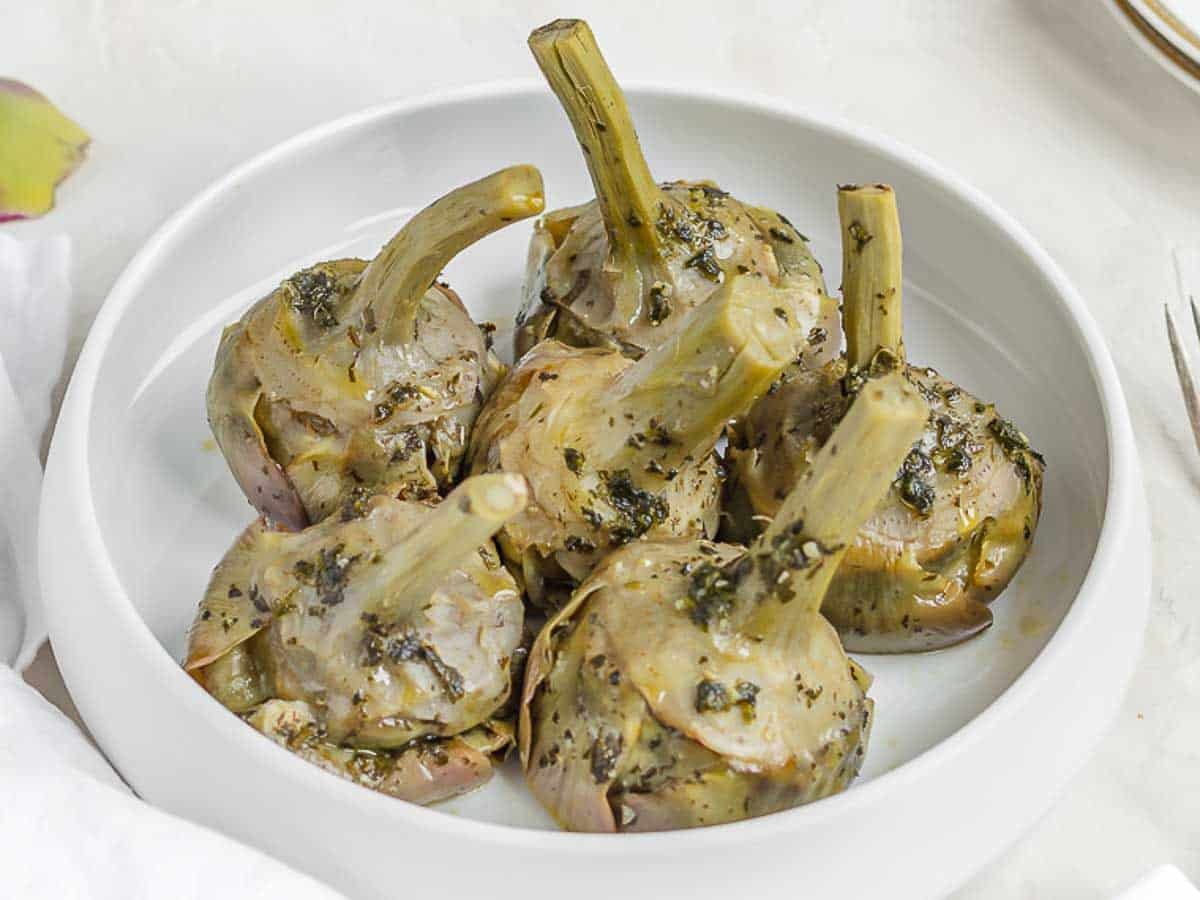 Panzanella is an Italian bread salad originating in the centenary peasant traditions of central Italy, especially in the Umbria, Tuscany, Lazio, and Marche regions. It's a naturally vegan, zero-waste recipe and a great way to reuse stale bread.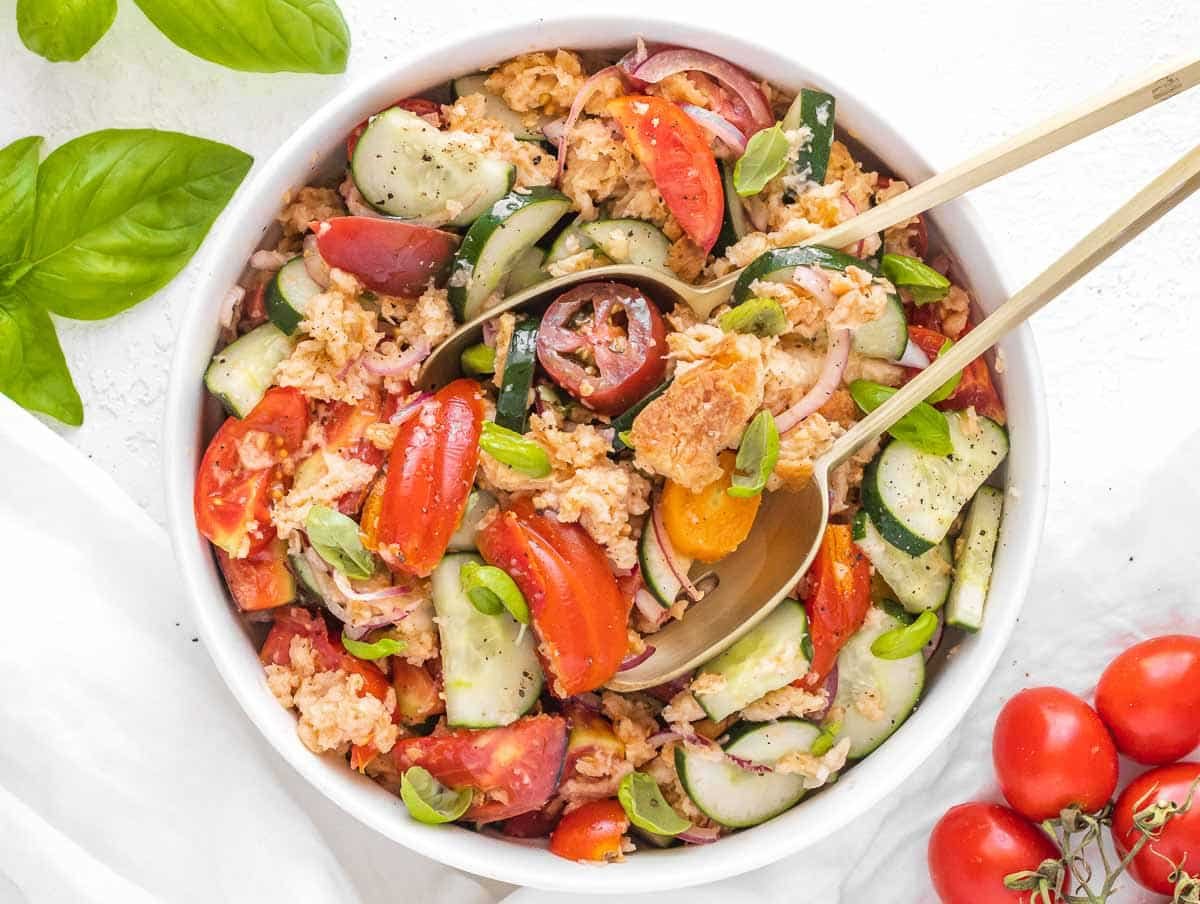 "Pomodoro" in Italian means tomato. So when Italians say pasta al Pomodoro, they mean pasta with tomato. In 20 minutes flat, and with simple ingredients, you'll be able to prepare an authentic Italian pasta dish that will leave everyone begging for more.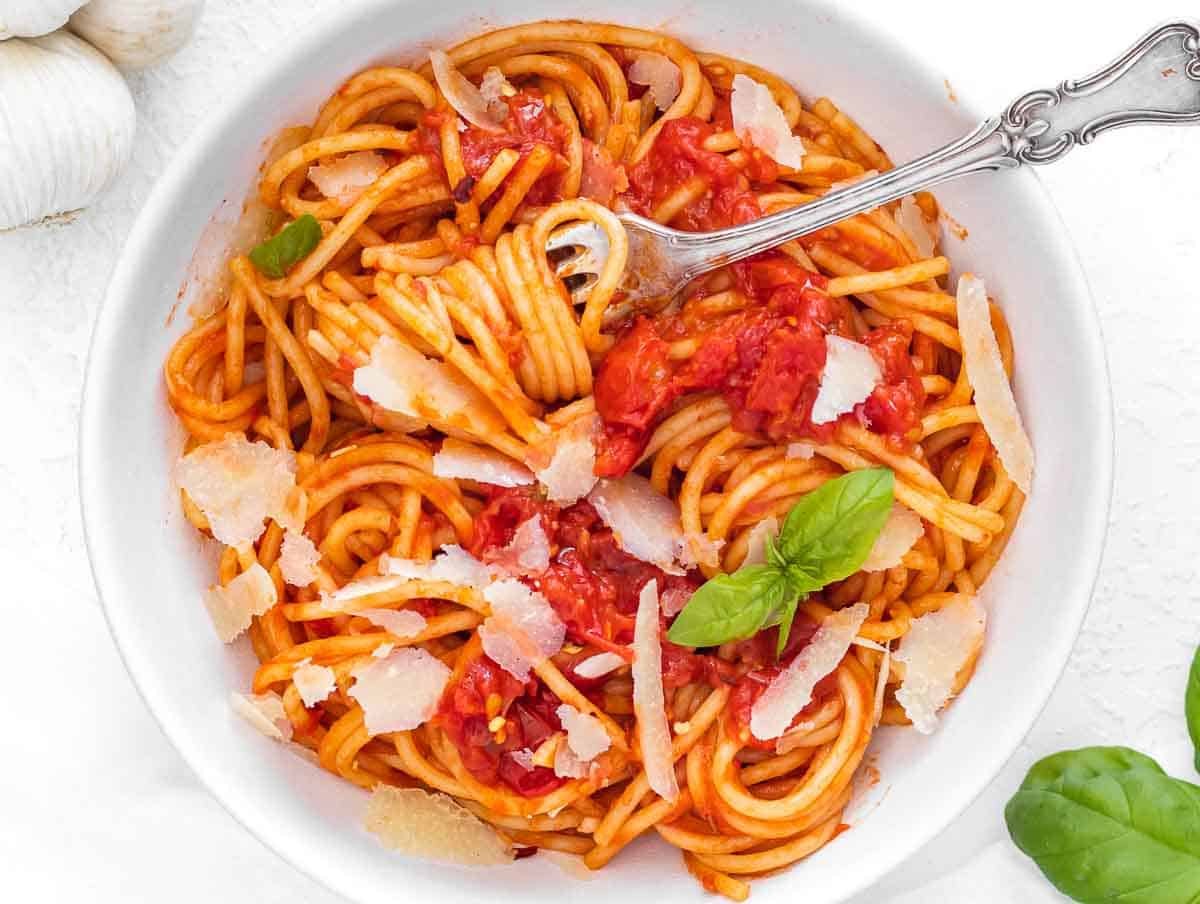 You probably heard of chicken cacciatore. Cacciatore, which means "hunter" in Italian, is a cooking style often used by Italian hunters to cook poultry and game, like chicken. We use tofu instead of chicken to create a plant-based and delicious Italian meal.
You can serve it on pasta, rice, or with flatbread and a side of greens. This is an excellent make-ahead recipe as it keeps well for a few days.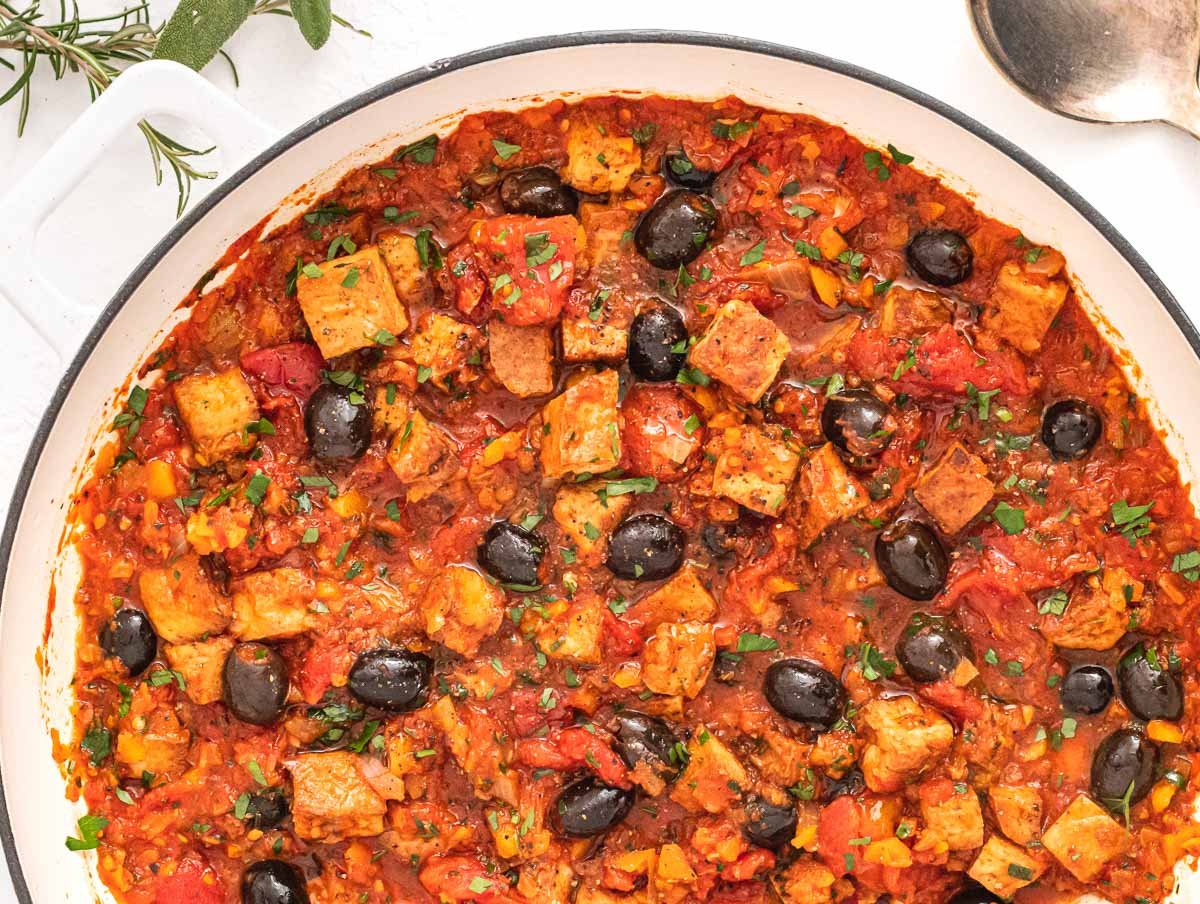 This sauce, sometimes known as bagnet verd or bagnet Piemontese, was invented in the 19th century in the northern Italian region of Piedmont and quickly spread down through the Italian peninsula. It's perfect with fresh vegetables, potatoes, salads, and bruschetta.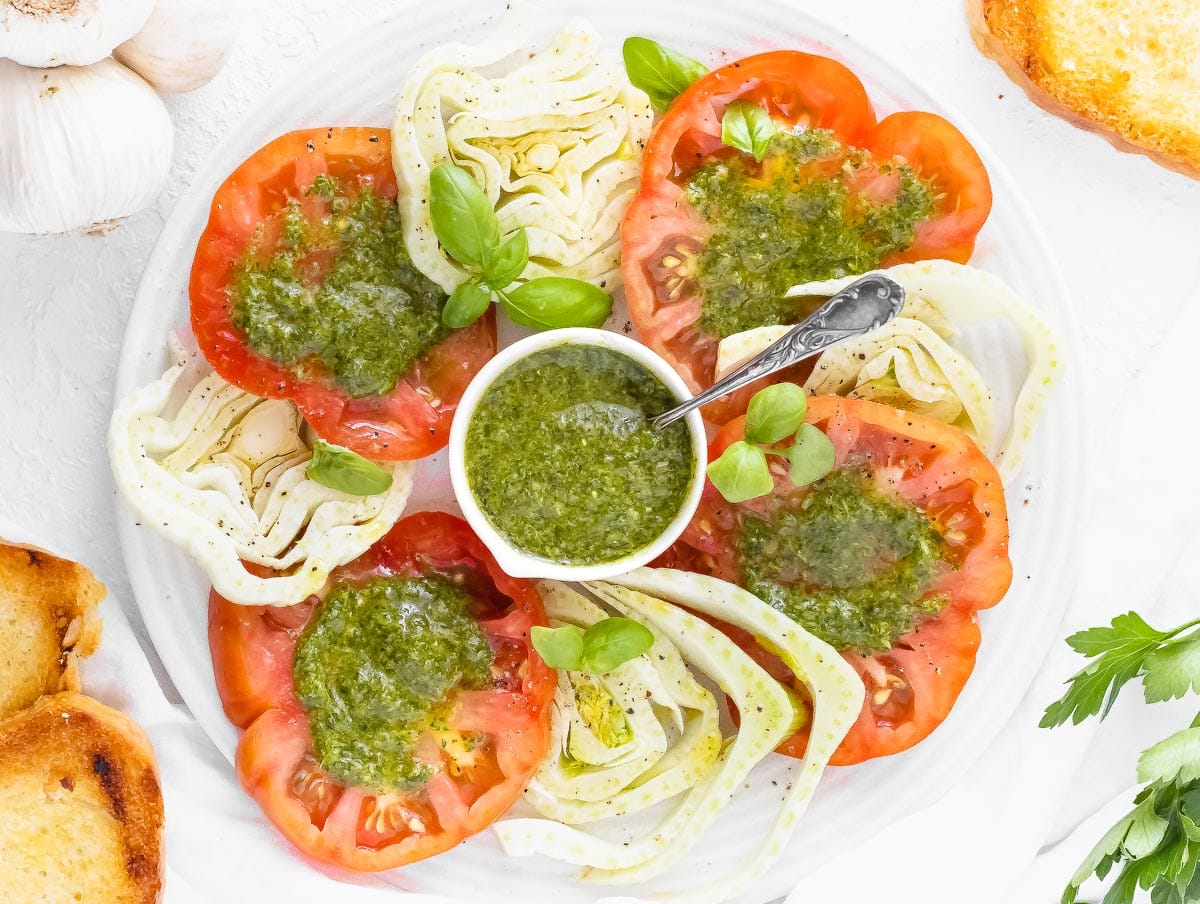 Make gnocchi with white potatoes, sweet potatoes, or pumpkin, the result is a family-friendly dinner that is absolutely restaurant-worthy.
Here we'll show you how to make gnocchi with three simple ingredients and shape them with a fork. Our recipe is the original Italian one without eggs.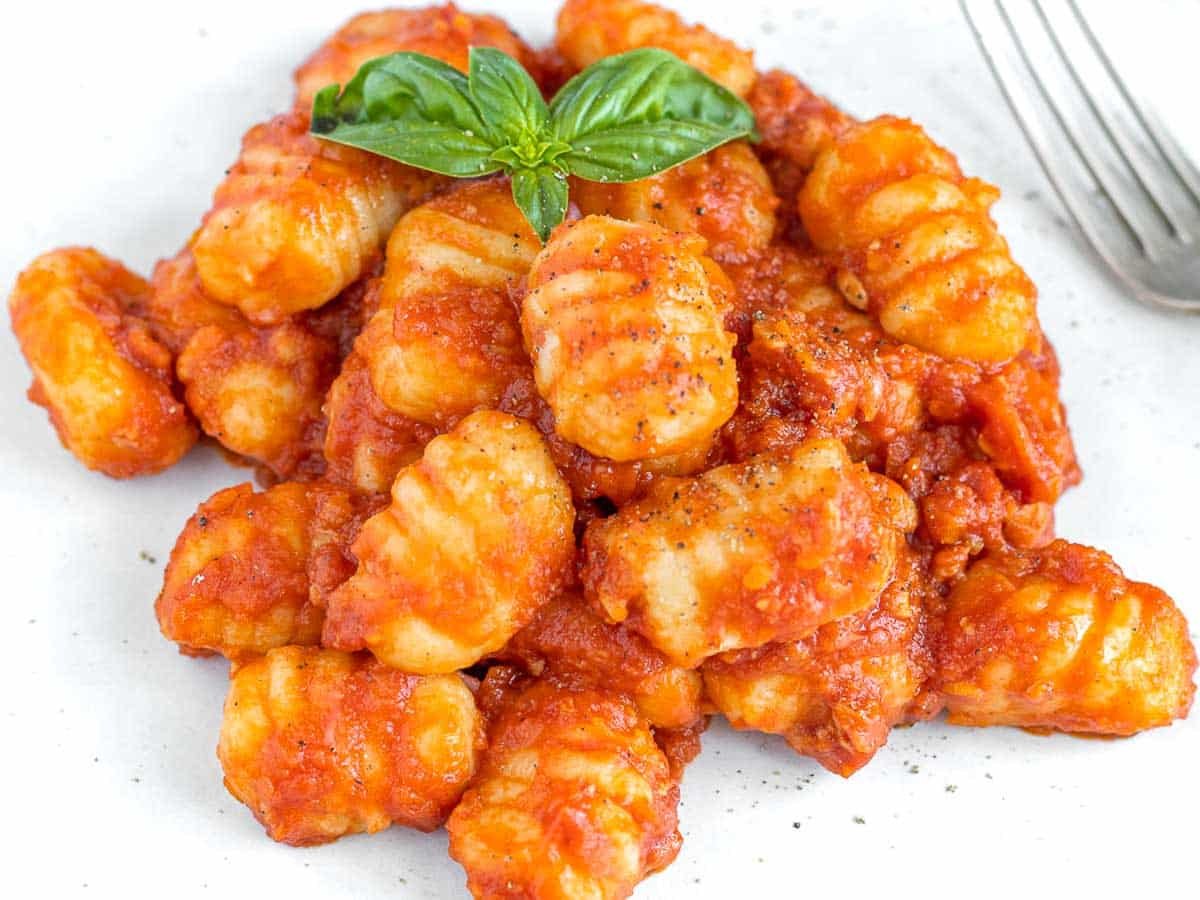 Lentils are the oldest legume domesticated by humans and are a nutrition powerhouse. They are an inexpensive way of getting all the nutrients you need to lead a healthy lifestyle.
Combined with pasta, they make a tasty and nutritious meal, especially if, like in this recipe, you cook them together in the same pot.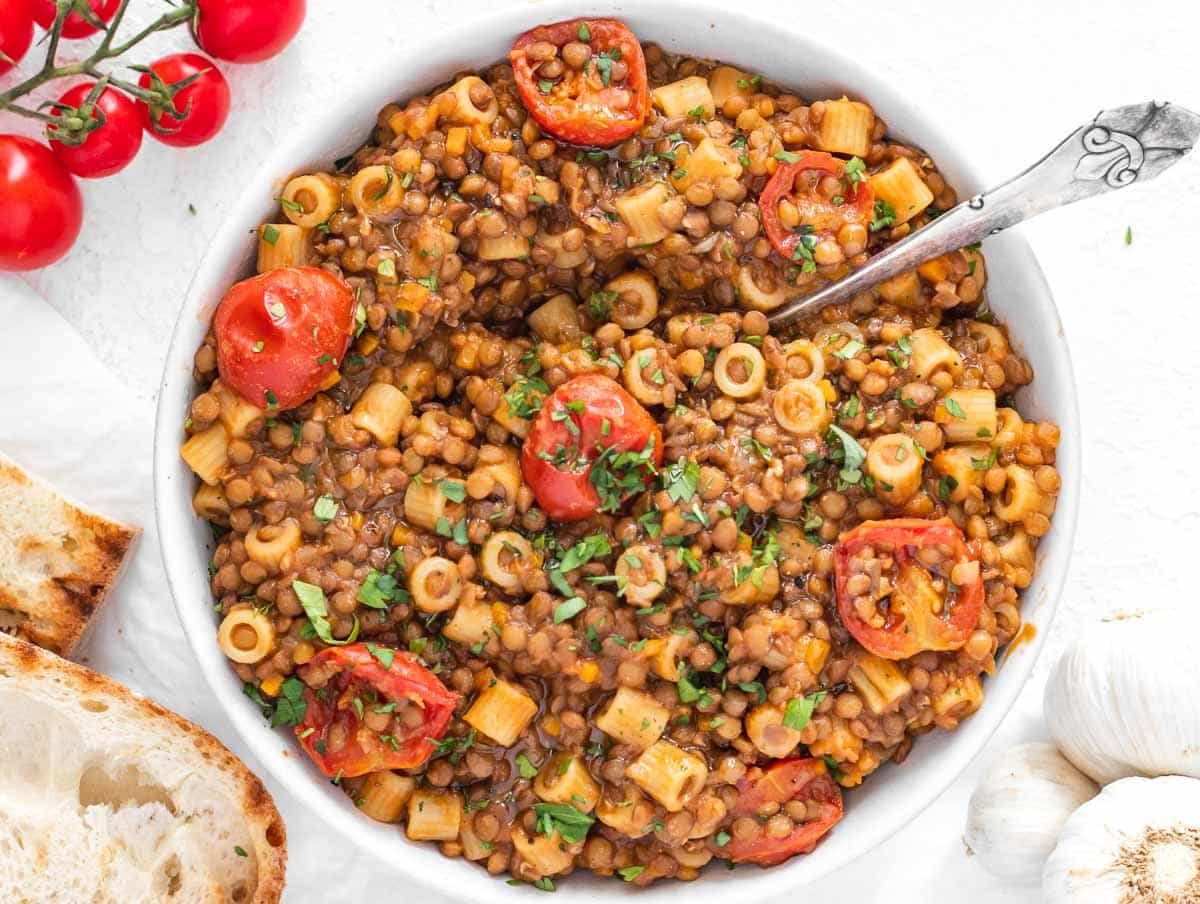 Bruschetta, pronounced "bruˈsketta," is a humble yet incredibly delicious meal made from thick grilled slices of stale bread rubbed with garlic and topped with a mix of good quality olive oil, salt, and tomatoes or roasted eggplant.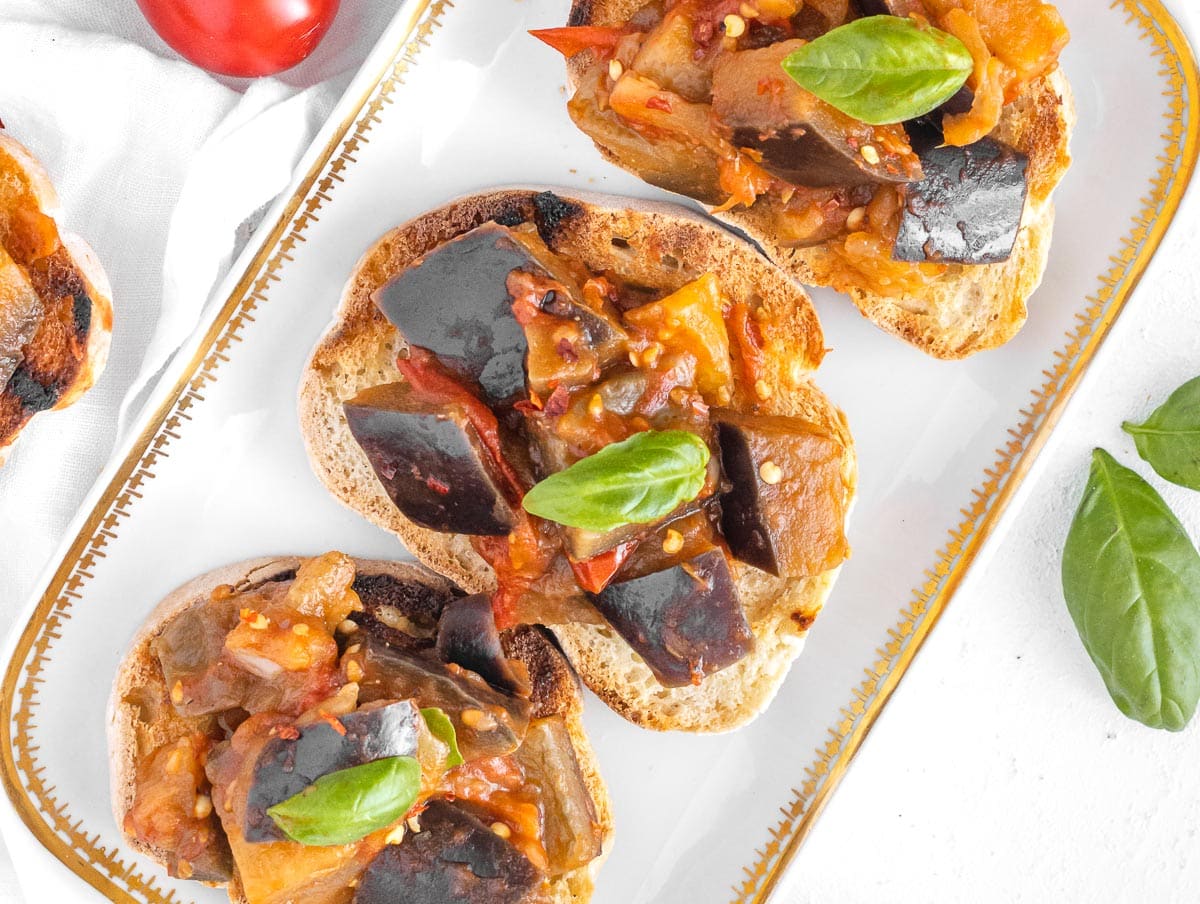 From this eggplant pizza recipe, you can expect a familiar, cozy flavor, similar to Italian eggplant parmigiana, sometimes known as eggplant parmesan. The crust is not crunchy like baked pizza dough, but it's delicious, tender, and a wonderful dish for sharing.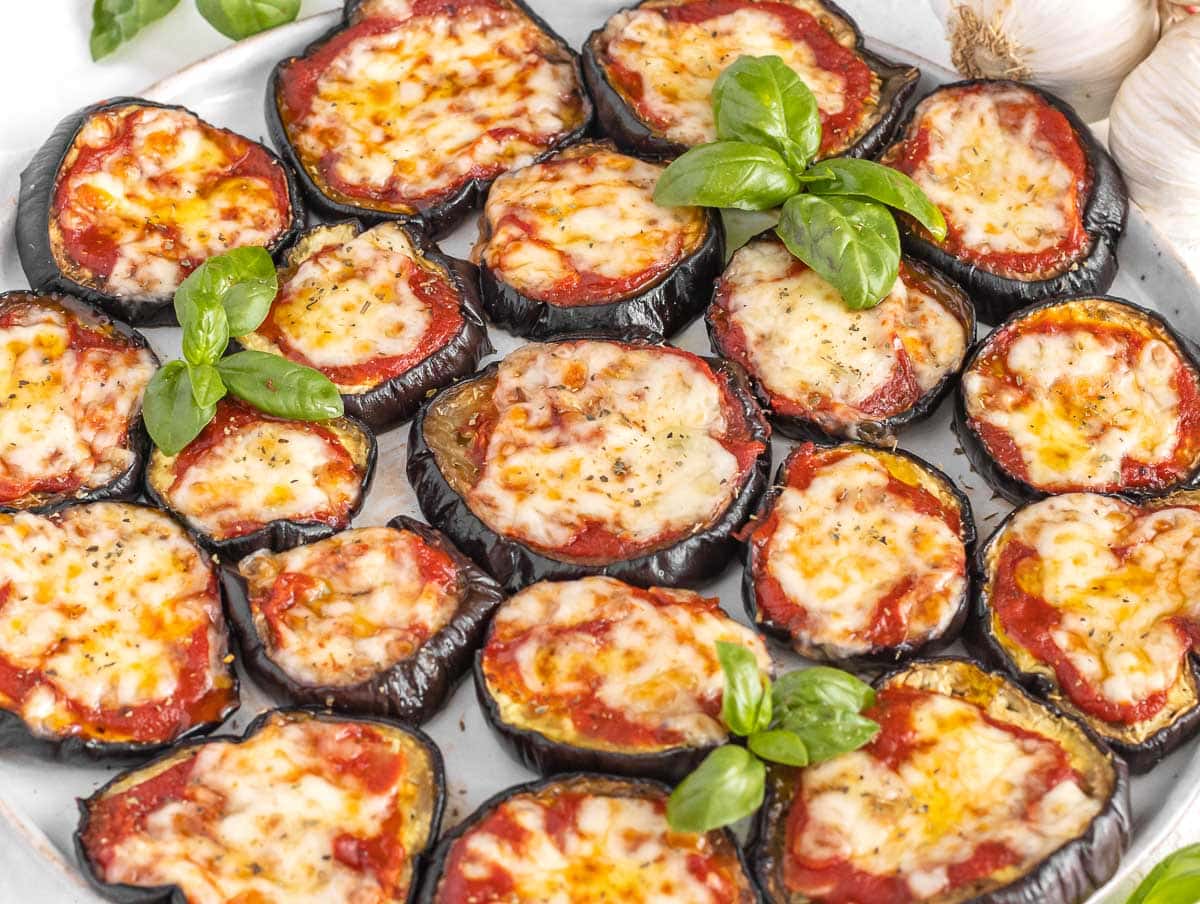 Piadina is a very popular type of Italian flatbread that is surprisingly similar to a Mexican tortilla. It's a thin, flat, circular unleavened flatbread made with wheat flour that is versatile and can be eaten as a snack like a sandwich, or as a main dish for a quick lunch or dinner.
This sauteed eggplant recipe is a lot easier than caponata as it's done in 20 minutes on a pan. The eggplant dice soak in the tomato juices and garlic aroma, becoming incredibly flavorful, juicy, and tender.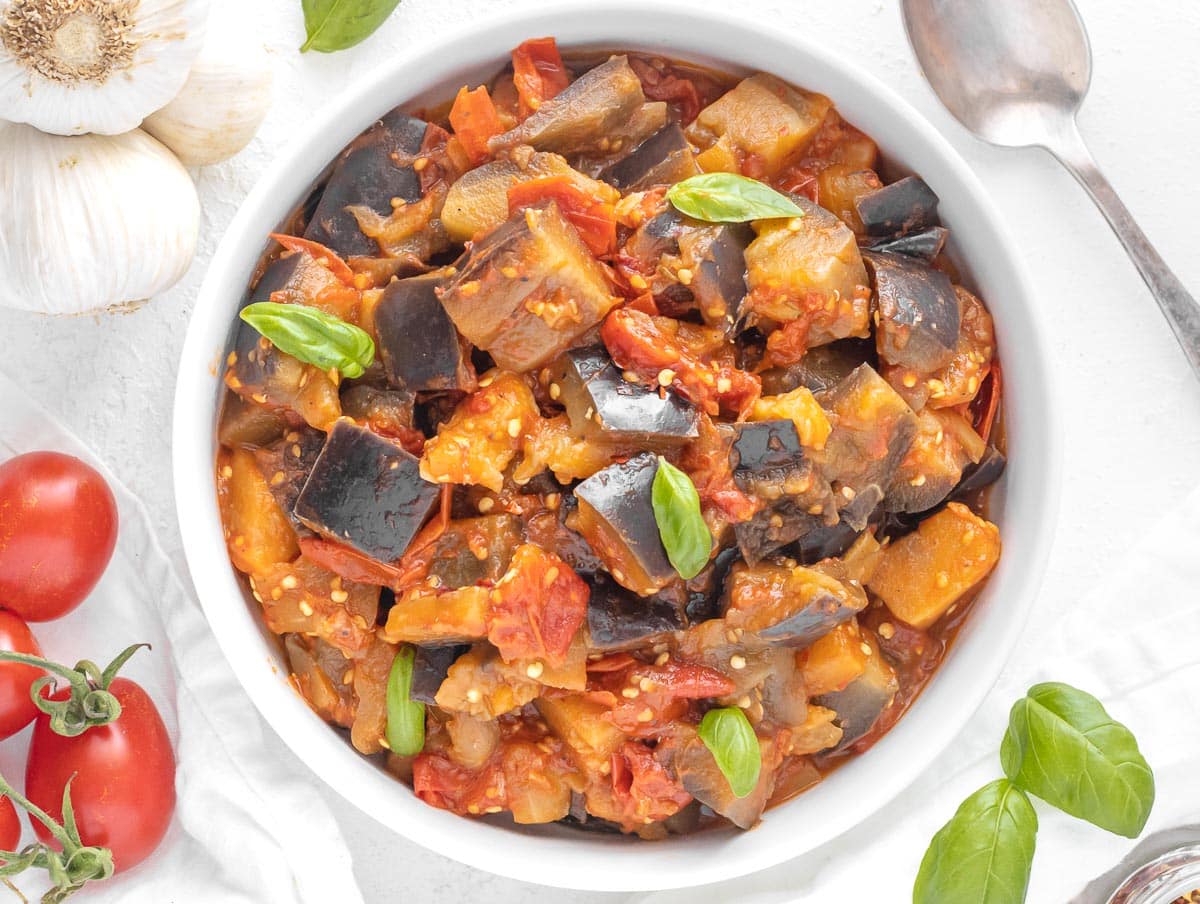 Chickpea farinata or socca is an easy recipe made by mixing chickpea flour and extra virgin olive oil, then baking it in the oven for about 20 minutes. Serve it as an appetizer with pesto, olive tapenade and roasted vegetable for an authentic Italian antipasto.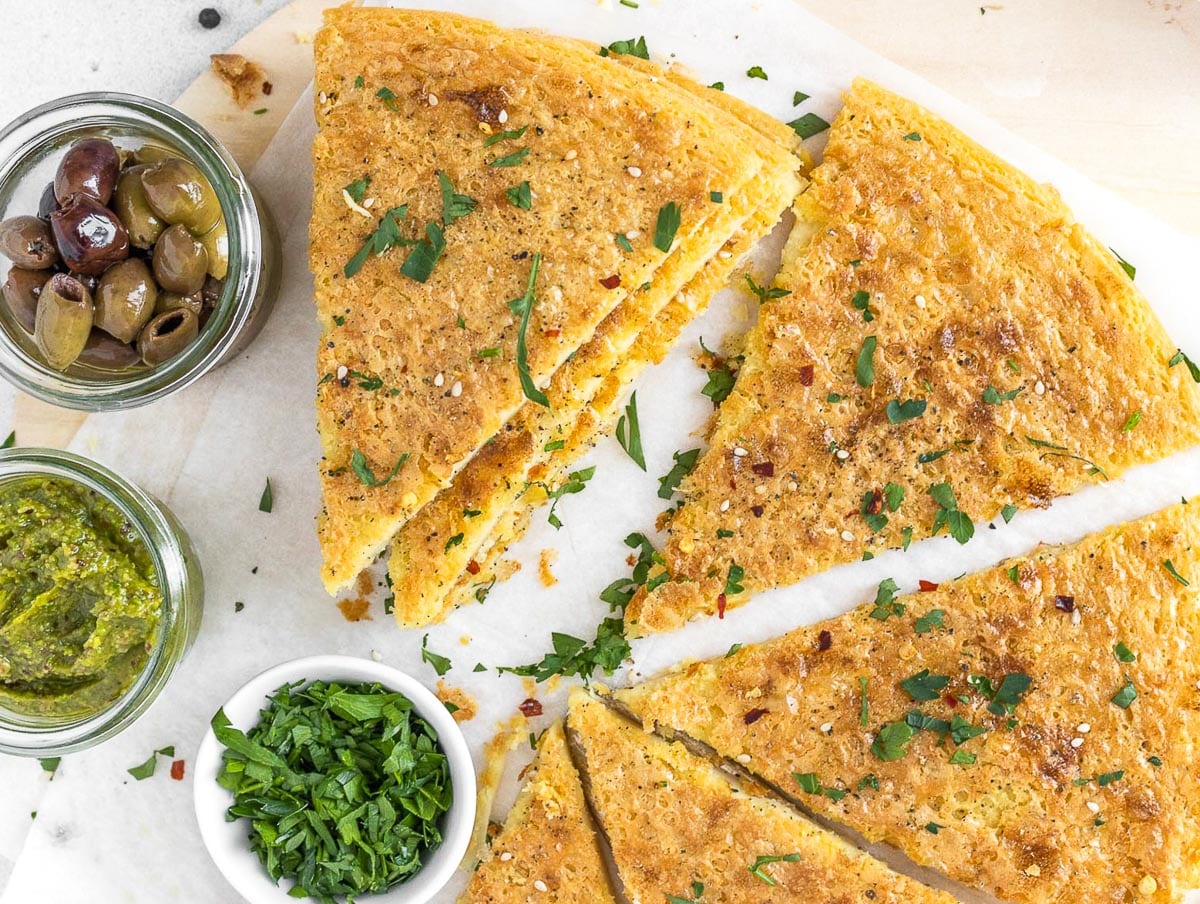 Make it with basil, zucchini, or parsley, this green pesto is a fantastic pasta sauce, sandwich spread, and drizzle on pizza. Make it in 5 minutes with simple ingredients, and you'll have a quick and easy meal at hand.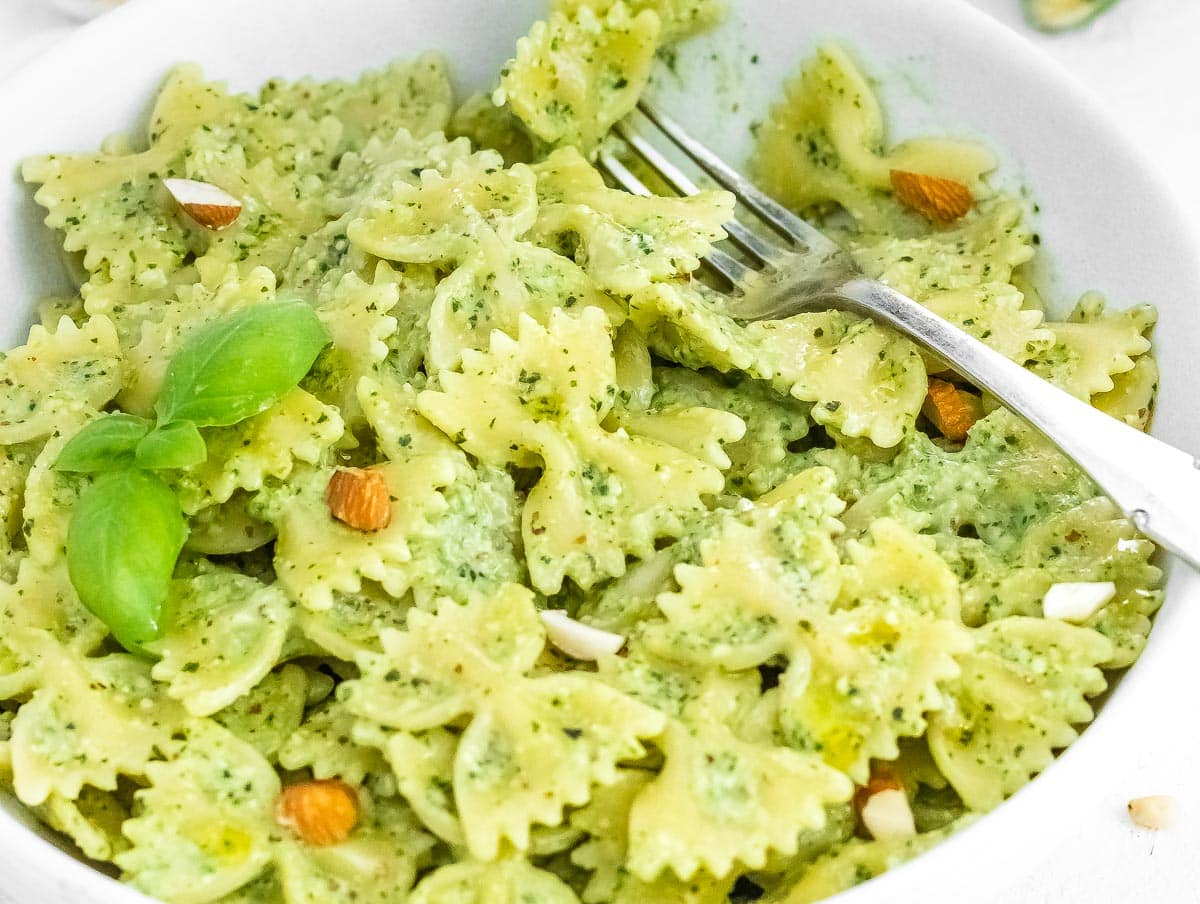 Pasta e fagioli makes the coziest family dinner ever. You can make it with simple and affordable ingredients, yet it tastes fantastic, and it's incredibly warming and nourishing.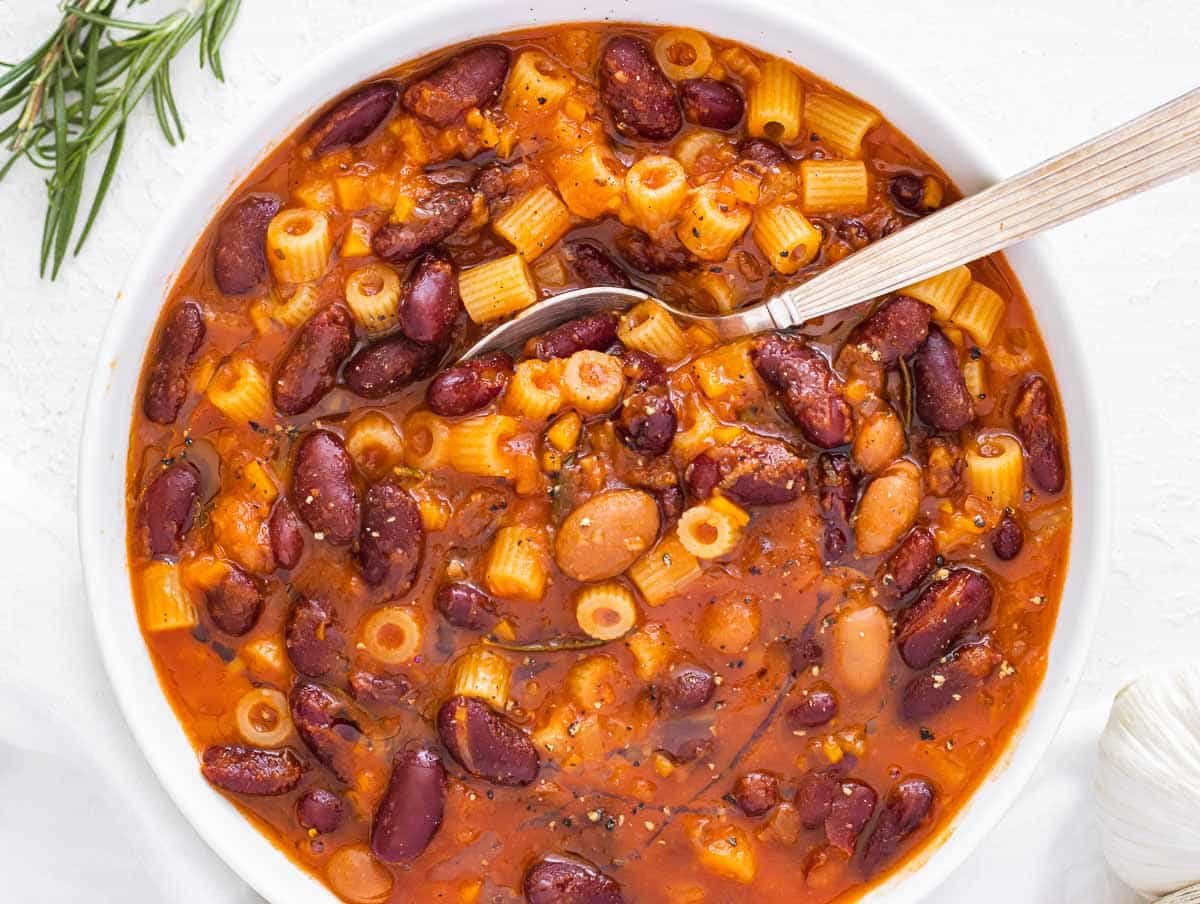 White sauce, also known as béchamel sauce, is a versatile sauce you can use in many recipes, from pasta bakes to savory crepes, from lasagne to oven-baked veggies. It's a simple recipe with four ingredients in its basic form, and it's ready in 10 minutes.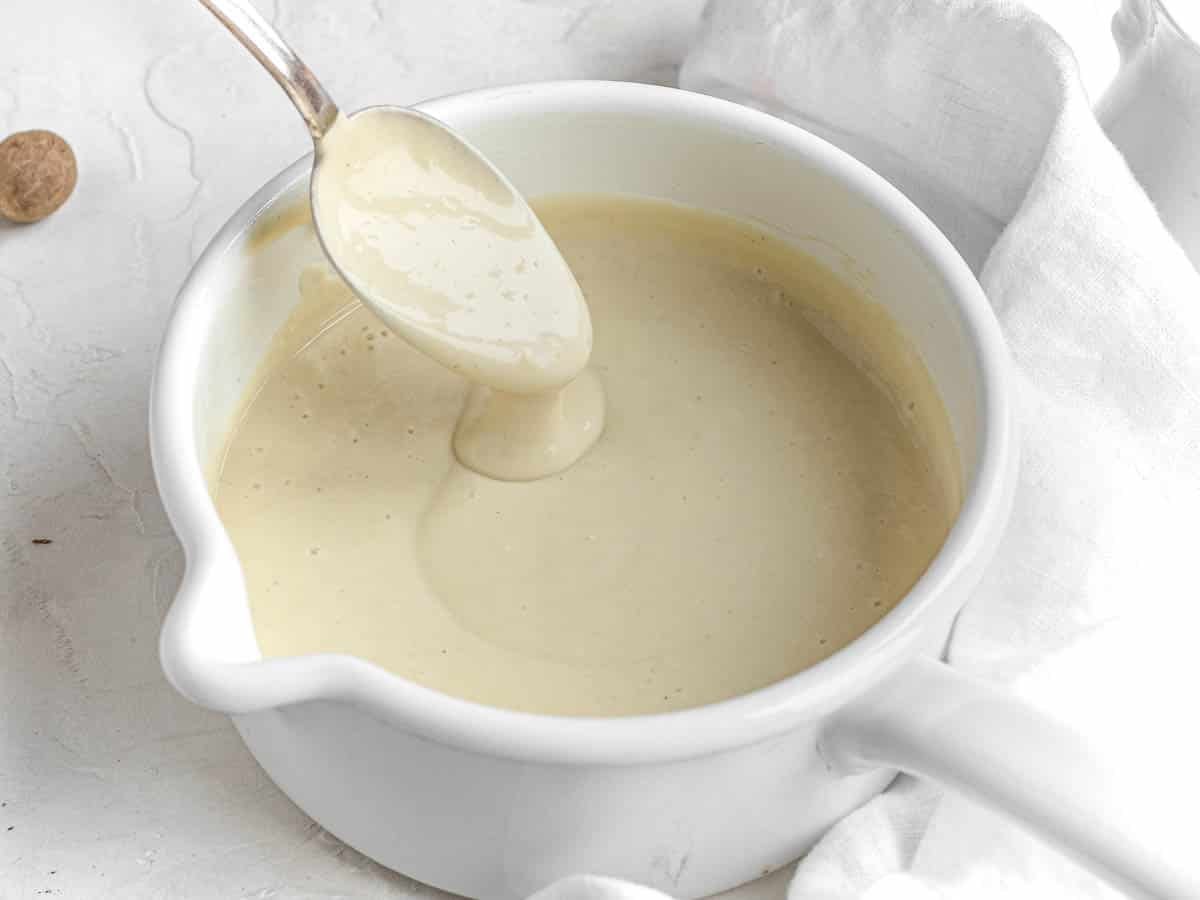 The combination of those simple ingredients - the lemon juice and zest, the olive oil, the garlic, and the chili flakes - creates a meal that is simple but incredibly delicious and satisfying.
Tomato and onion salad is refreshing, easy to put together, and perfect to cool you down during those scorching summer months.
Serve it with crusty bread to soak up all the flavorful tomato juices for a simple light lunch or as a side dish.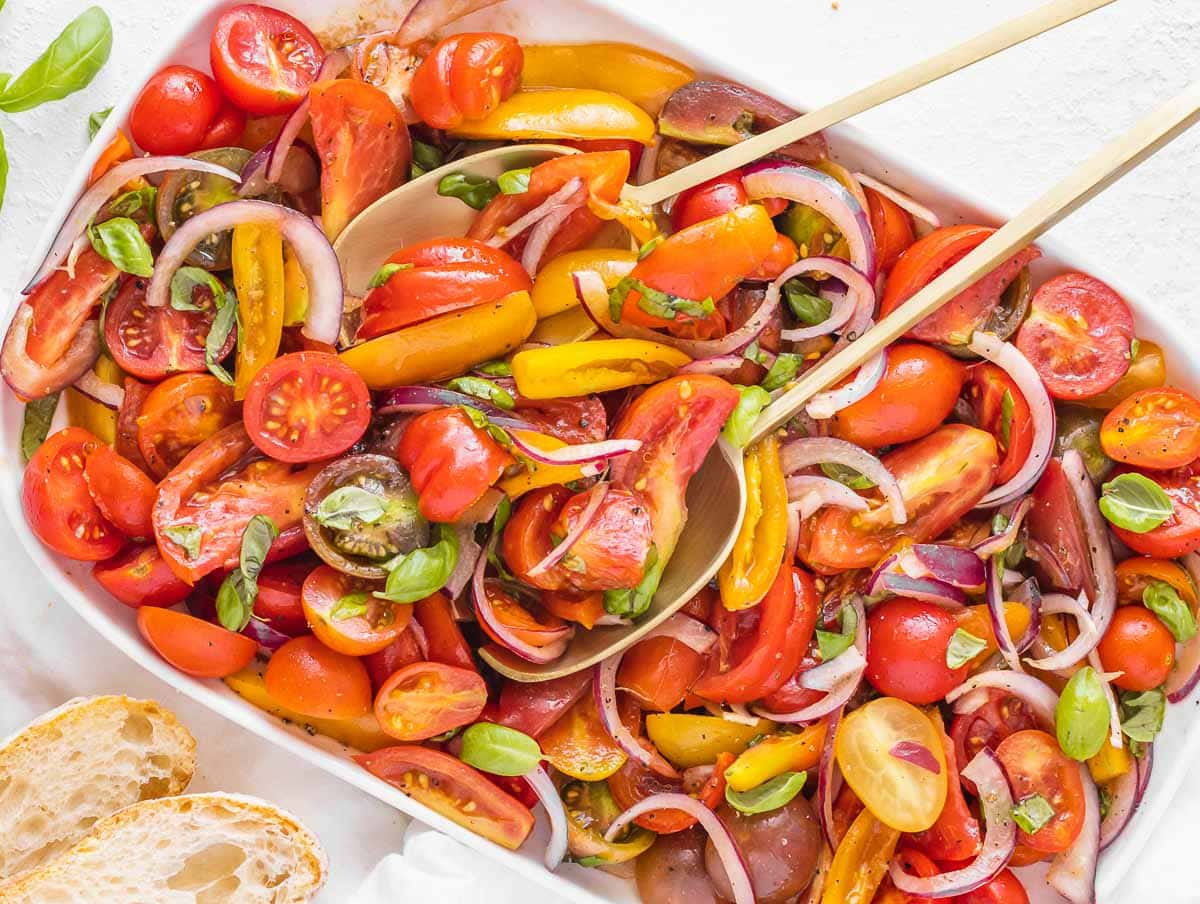 Originally from Naples, pasta puttanesca or aulive e chiapparielle in Napolitan (olives and capers in English) is now popular throughout Italy and worldwide thanks to its simplicity, beautiful colors, and, most importantly, its wonderfully rich and yet balanced taste.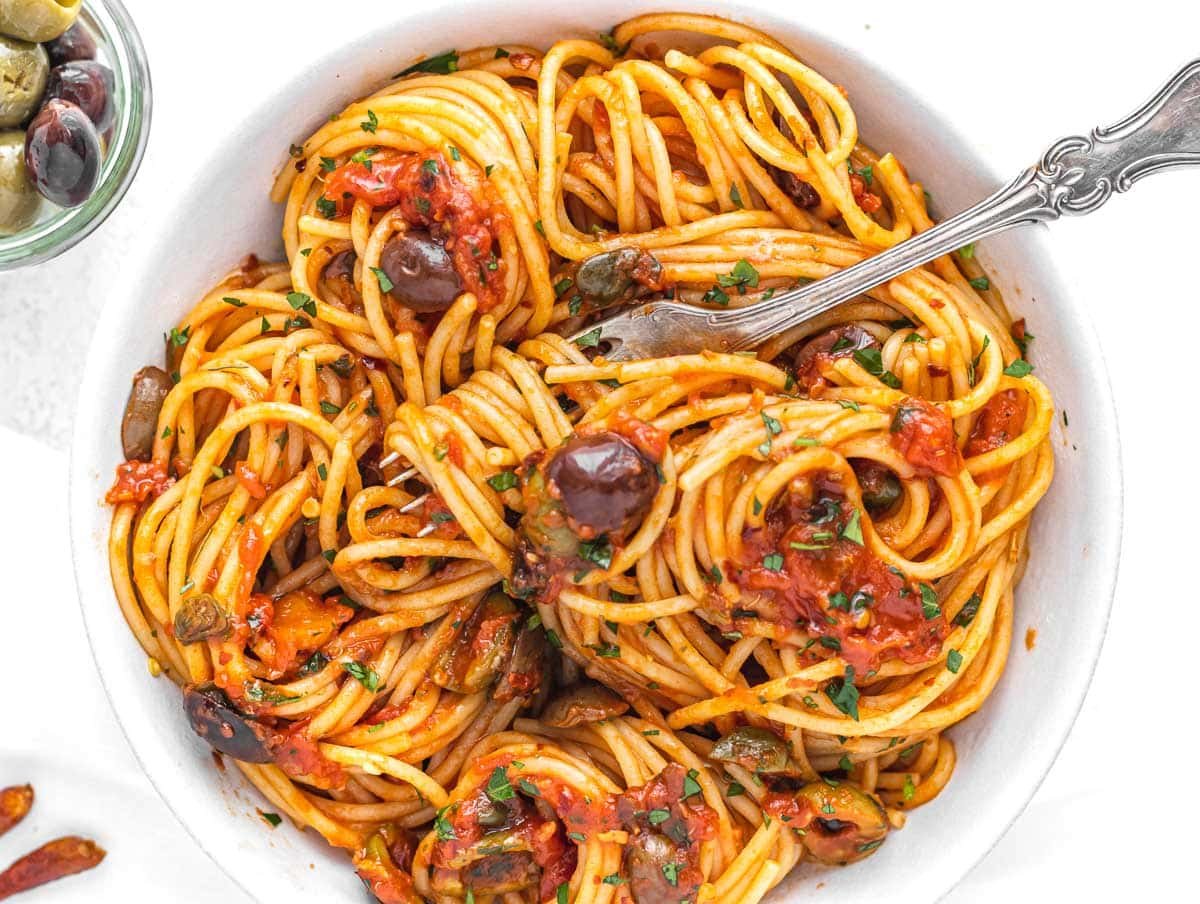 This easy lentil soup is wholesome, hearty, and with a wonderful herby flavor. The lentils make the dish nutritious and fulfilling, packing it with texture, protein, iron, and heart and gut-healthy fiber.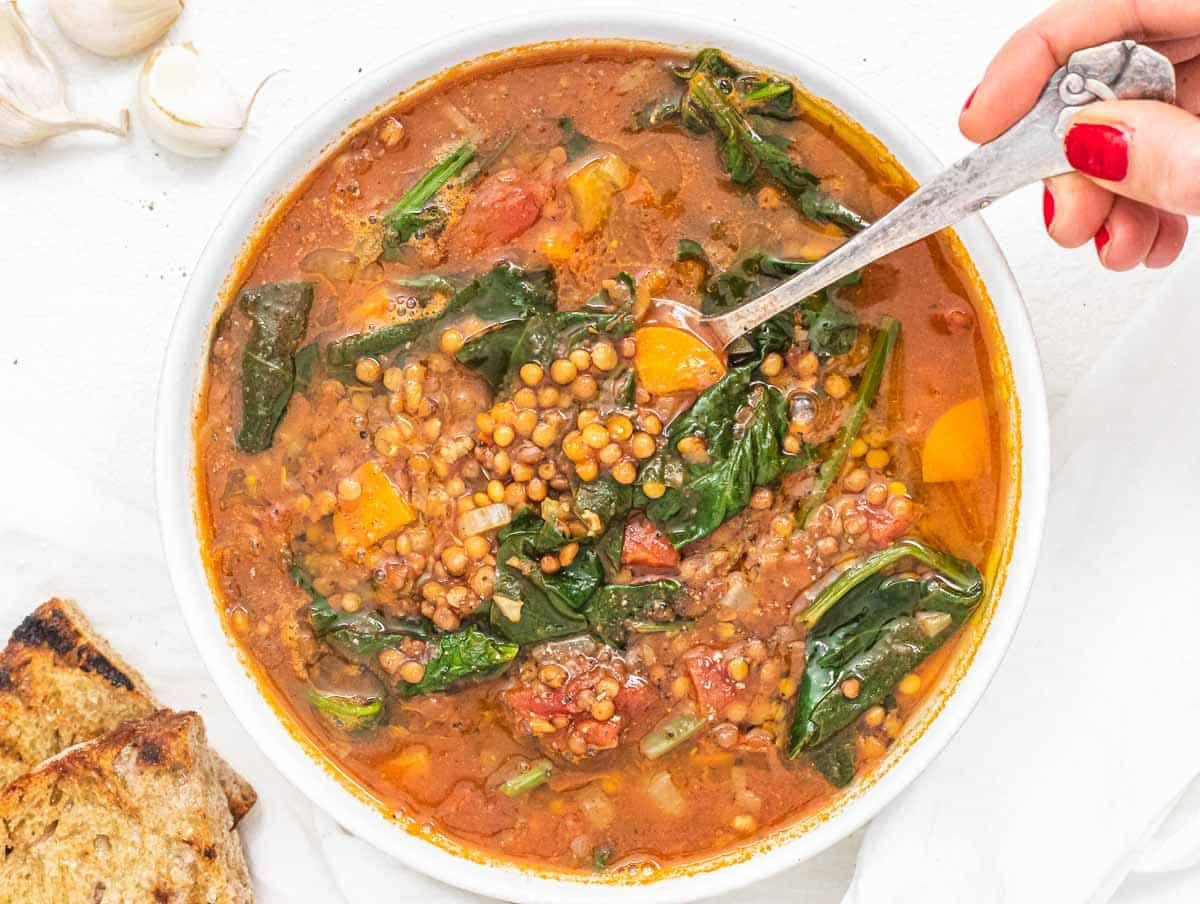 In just about 15 minutes, you'll have a rich and tasty homemade tomato sauce you can use with any pasta.
It's the ultimate last-minute dinner recipe and the best ace up your sleeve when you are short on time but still want to cook a delicious meal.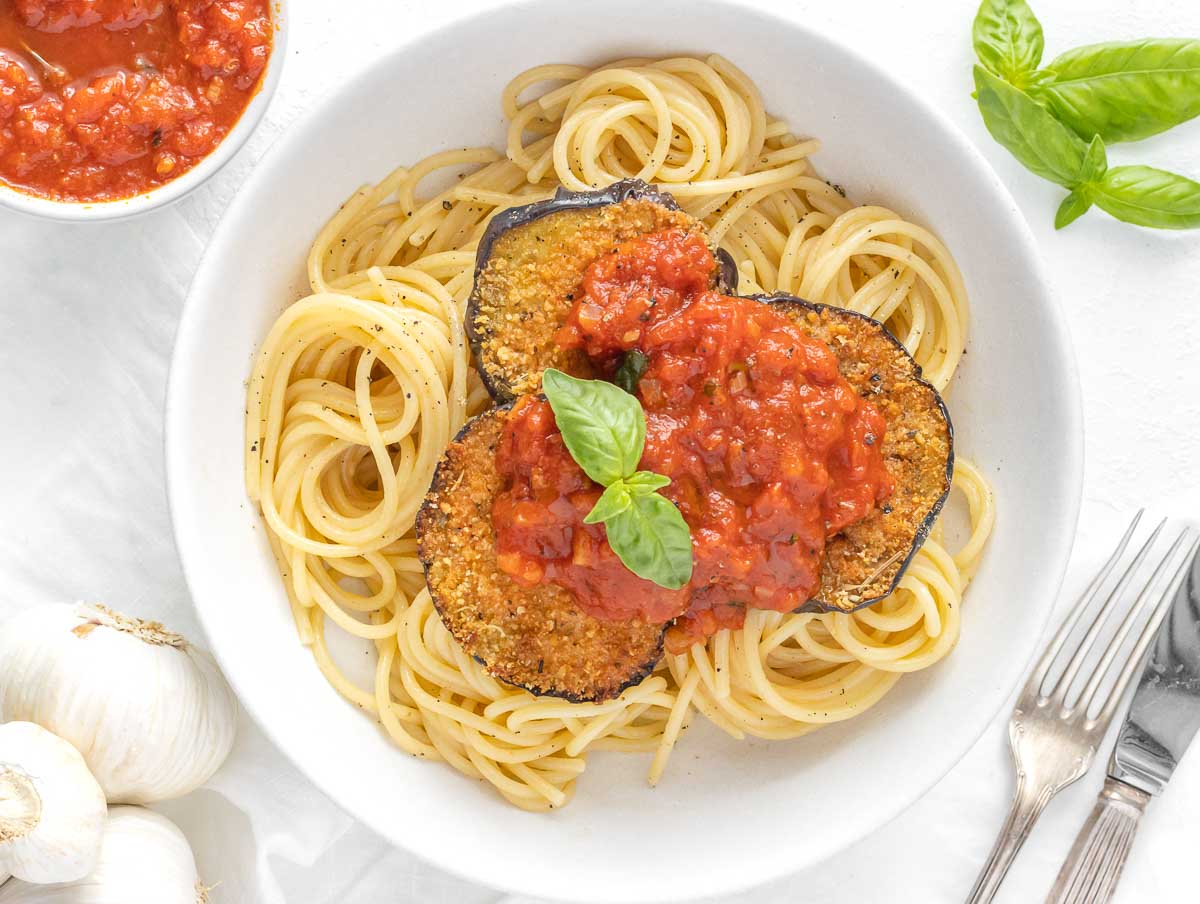 With this mushroom ragu, we wanted to make a quick and easy sauce without the need to simmer for a long time, like a traditional meat-based ragu. The result is a recipe you can make with affordable ingredients such as mushroom, olive oil, onion, celery, carrot, rosemary, tomato paste, salt, and pepper.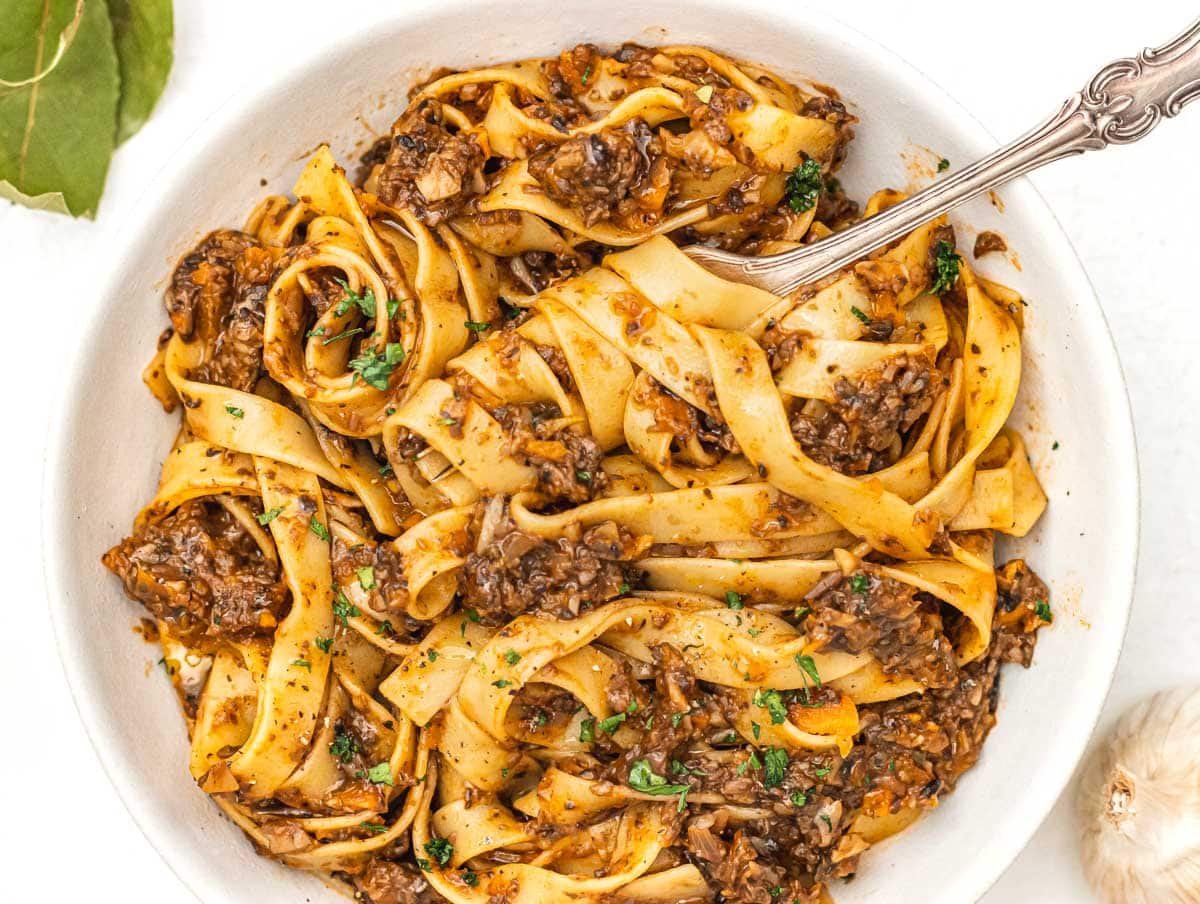 These oven roasted zucchini are made with breadcrumbs, garlic, olive oil, and herbs, and are naturally vegan.
It is a delicious topping as it gives a lot of flavor to the zucchini (much more than the parmesan) and it gets all golden, crisp, and crunchy as the breadcrumbs gratin in the oven.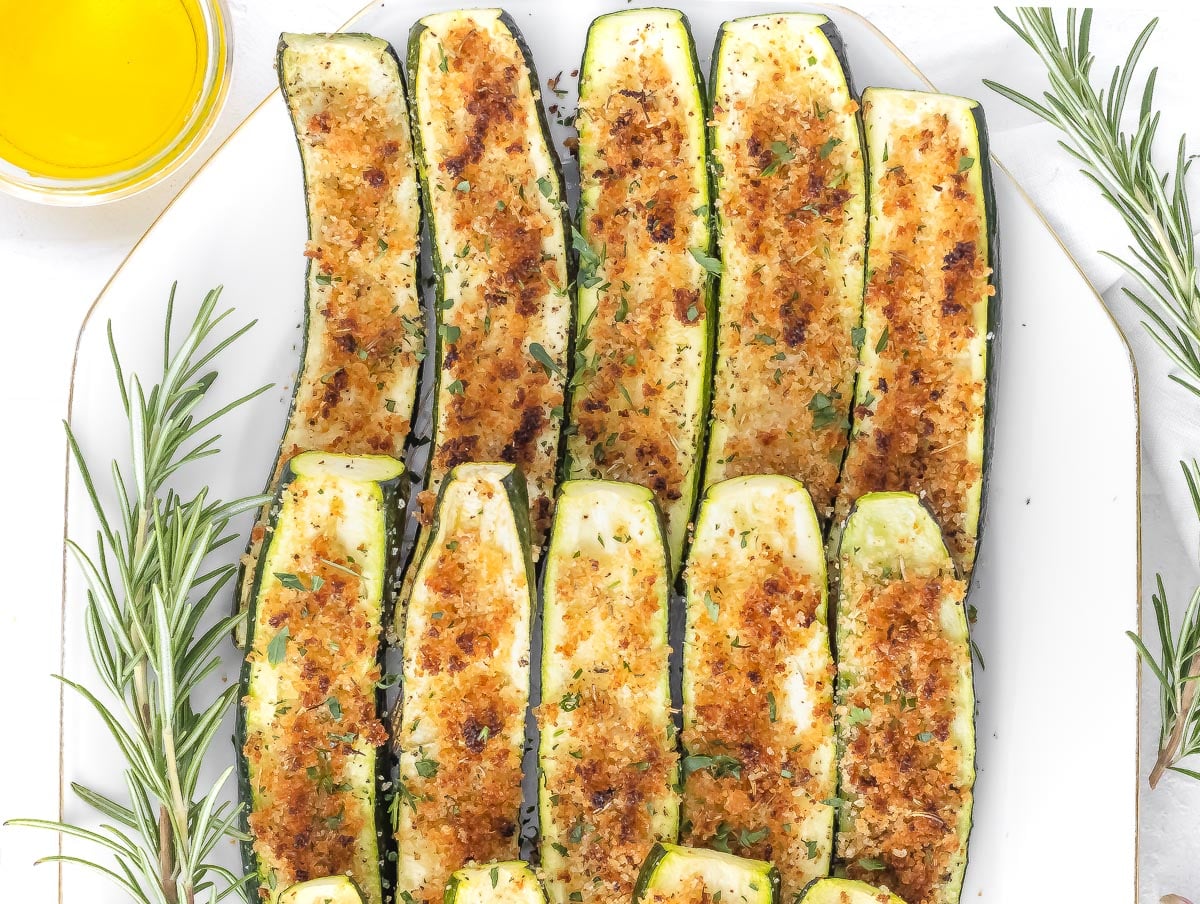 Saffron risotto originated in Milan, Italy, and it's sometimes called risotto alla Milanese.
It's probably the easiest risotto of all, and you can make it with seven simple ingredients following a simple process.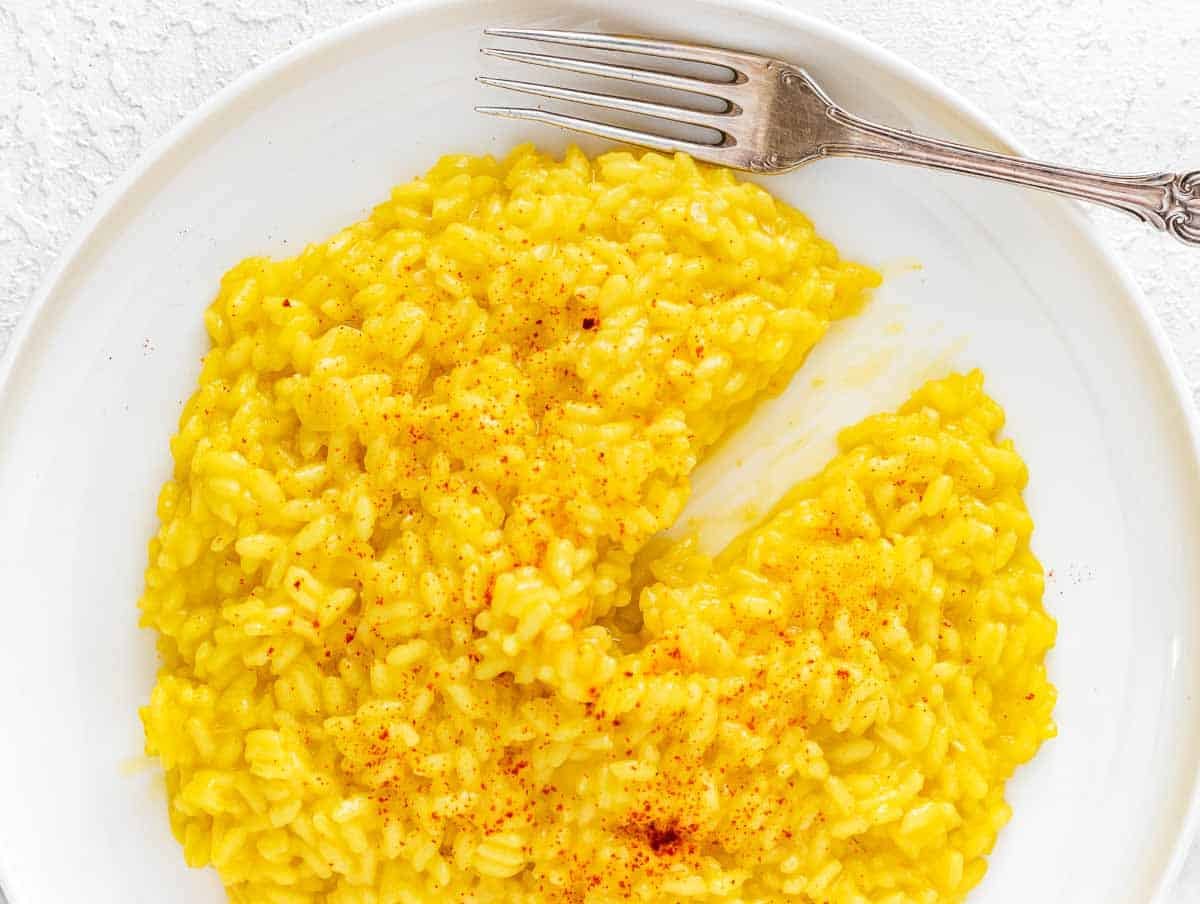 This recipe shows you how to make the best and easiest focaccia bread without kneading, without any fancy equipment, with just a bowl and a spoon, and in most baking pans.
Regarding toppings, focaccia is usually topped with olive oil, coarse salt, and fresh rosemary.
Whether it's made with rigatoni or penne pasta, this arrabbiata sauce is a quick and tasty family favorite that's ready in 20 minutes.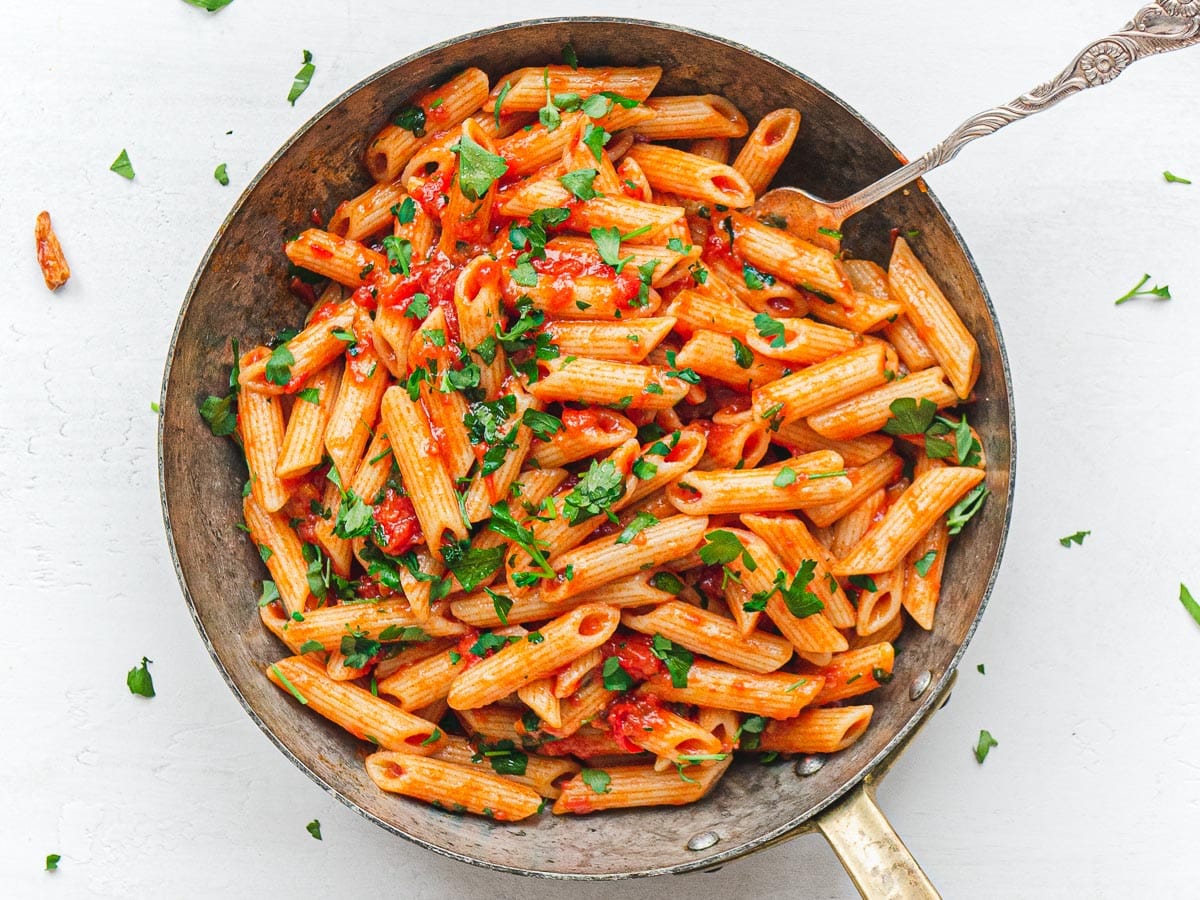 Basic Italian pantry ingredients
Before getting started with these Italian meals, we highly recommend checking your pantry for a couple of basic but essential ingredients. We use all of these ingredients for basically any of these Italian classic dishes:
Extra virgin olive oil
Passata and crushed canned tomatoes
Garlic cloves
Dried or fresh herbs, such as basil, oregano, rosemary, parsley, and thyme.
Parmesan cheese or dairy-free alternative (if you are vegan).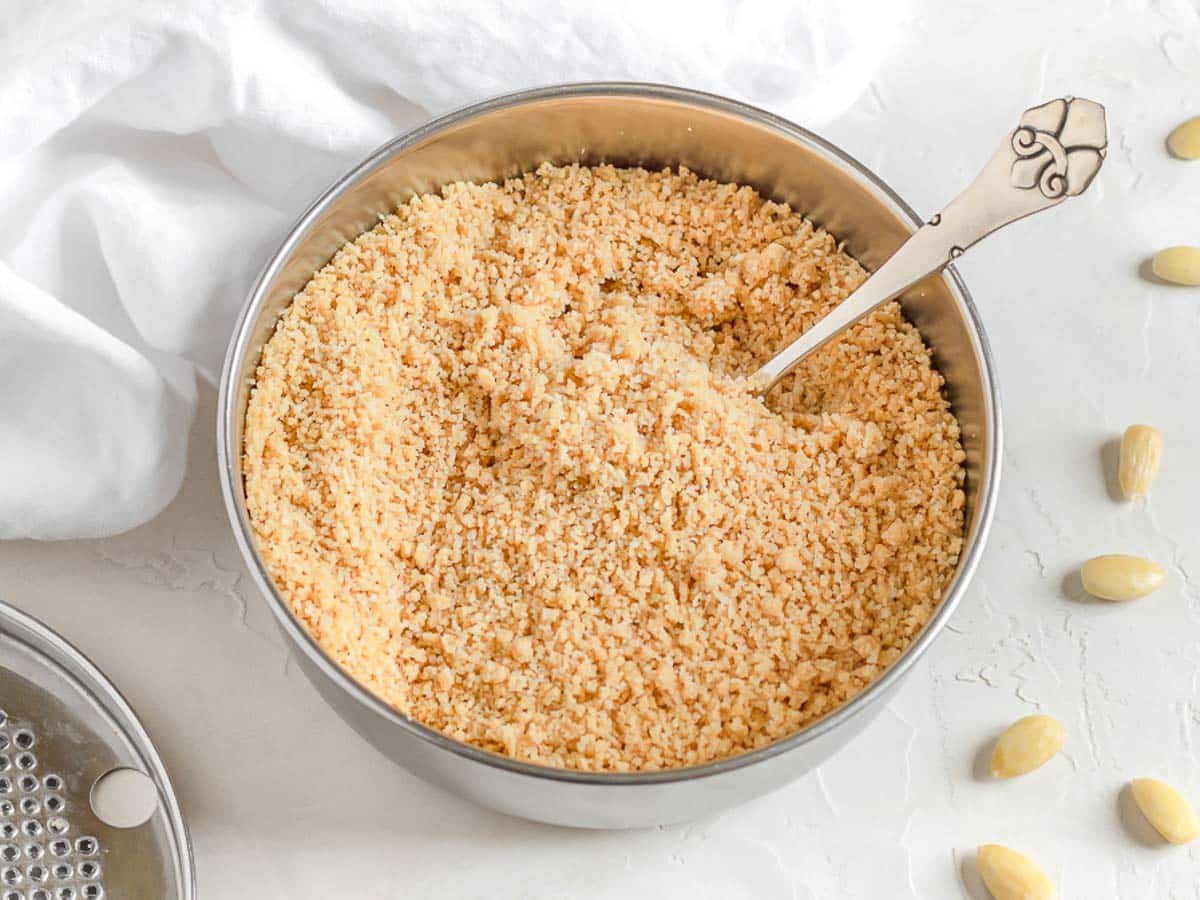 How to store these Italian meals
Make Ahead: these Italian meals are excellent recipes to make ahead as you can refrigerate most of them for several days (or freeze the soups and sauces for months). Also, on the second and third days, the warm meals taste better than when freshly made because the flavors have time to meld.
Refrigerator: let the dishes cool down completely at room temperature, then transfer them into an airtight container and keep it in the fridge for up to 3 days.
Reheat: you can reheat pasta, soups, and sauces in a pot on the stovetop for a few minutes or in the microwave for 2 to 3 minutes. Avoid reheating them multiple times.
Easy-ish Italian desserts
Pair your easy Italian dinner with a dessert "dolci" of your choice, they are inspired by Italian dessert traditions:
Biscotti (flour, sugar, almonds, powdered sugar, lemon, almond milk, etc.)
Apple cake (milk, vegetable oil, apples, vanilla extract, baking powder, etc.)
Baked pears (cinnamon, walnuts, maple syrup, vanilla ice cream).
Coffee mousse (whipped cream, espresso coffee, sugar).
For many more 30-minute meal ideas, check out our 30-minute meal category page.
Recipe
Sauteed Eggplant
Here are our 30 best Italian easy recipes with plenty of appetizers, dinner, and dessert inspiration for the whole family!This sauteed eggplant is a classic Italian recipe, and you can eat it as an eggplant side dish, as an appetizer on toasted bread, or mixed with pasta for a healthy and delicious dinner.
Ingredients
2

tablespoons

extra virgin olive oil

3

cups

cherry tomatoes

halved

2

cloves

garlic

crushed

¼

teaspoon

red pepper flakes

1

large

eggplant

1

cup

water

½

teaspoon

salt

¼

teaspoon

black pepper

15

leaves

basil
Instructions
Cut cherry tomatoes in half and add them to a large skillet with olive oil, crushed garlic, salt, black pepper, and red pepper flakes.

Fry tomatoes on medium-high heat for 5 minutes, then crush them with a fork.

In the meantime, wash and dry the eggplant, remove the stem, and slice into 1-inch cubes (2.5 cm). Add the eggplant to the pan along with one cup of water.

Stir well, cover with a lid and sauté for 15 minutes, stirring occasionally.Take the lid off and cook for an additional 5 to 10 minutes, or until the eggplant is thoroughly cooked.Add fresh basil leaves to the end, stir, and serve.
SERVING SUGGESTIONS
APPETIZER: Serve sautéed eggplant as an appetizer on toasted bread. You can make bruschetta with larger bread slices or crostini with smaller bread slices. Either way, it'll be delicious. Link in notes.

MAIN COURSE: Transform this dish into a delicious main course by using it as a sauce for a tasty and nutritious pasta dish.All you have to do is cook a short pasta (penne, rotini, rigatoni) al dente, then add it to the pan with the sautéed eggplant alongside a cup of reserved pasta water and a handful of black olives (optional).Toss for a minute on medium heat and serve with plenty of fresh basil and a drizzle of extra virgin olive oil.

SIDE DISH: This sautéed eggplant recipe was created as a side dish. Try it with one of our easy tofu dishes for a healthy, tasty, and nutritious dinner.
Video Recipe
Sauteed Eggplant | tasty eggplant in just 20 mins
Nutritional Values
Nutrition Facts
Sauteed Eggplant
Amount per Serving
% Daily Value*
* Percent Daily Values are based on a 2000 calorie diet.
Did you like this recipe?
Leave us a comment below or find us on Instagram, YouTube, Pinterest, TikTok, and Facebook.
If you liked these easy Italian meals, you might also enjoy: