Check out our best pasta recipe collection!
What is tempeh?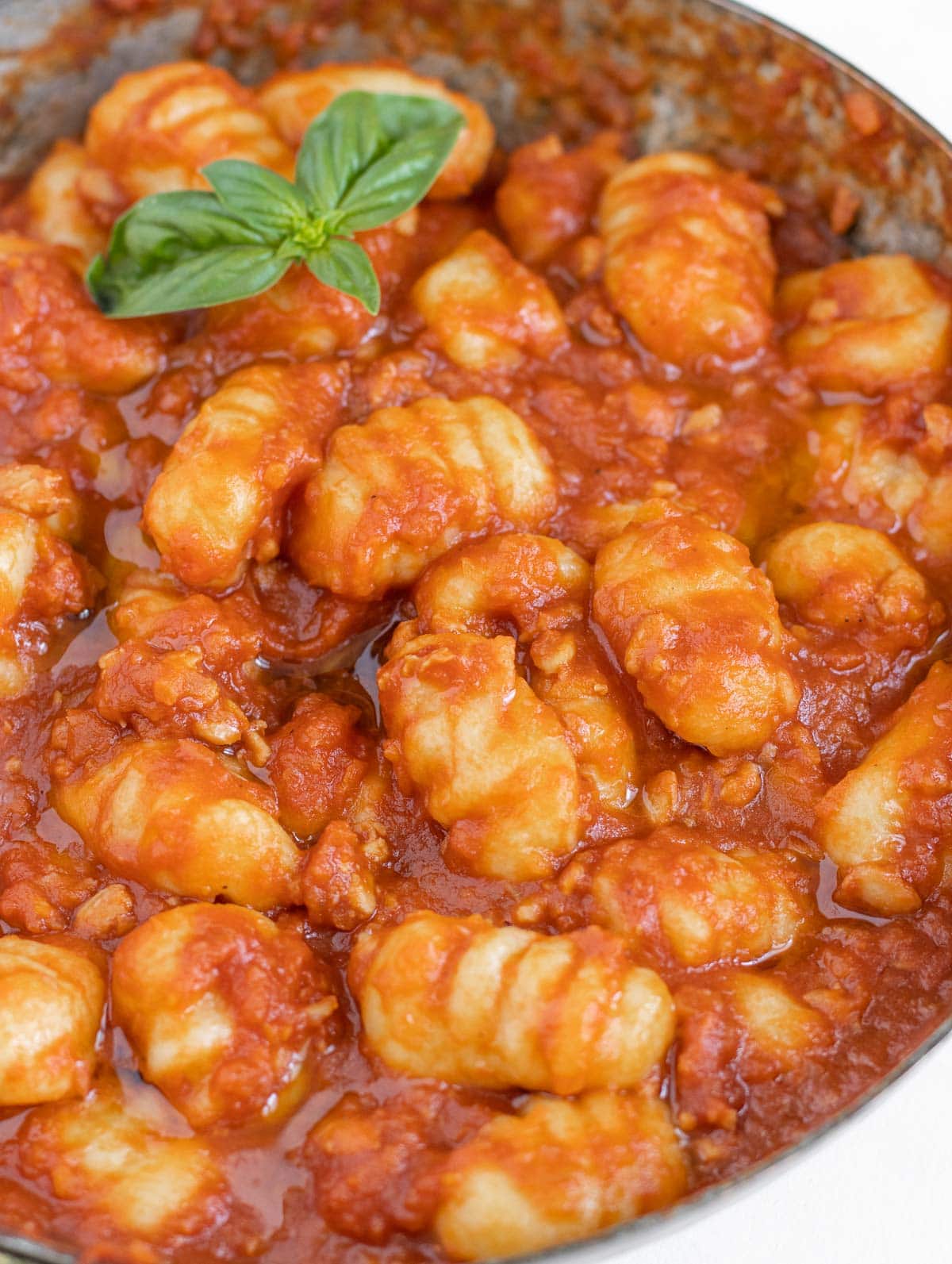 Tempeh, or tempe, is a traditional Indonesian, more precisely, Javanese food made with whole, fermented soybeans.

It's very popular across Southeast Asia, where it has been used for centuries as a staple source of protein.

The main difference between tempeh and tofu is that tempeh is made with whole soybeans that are fermented.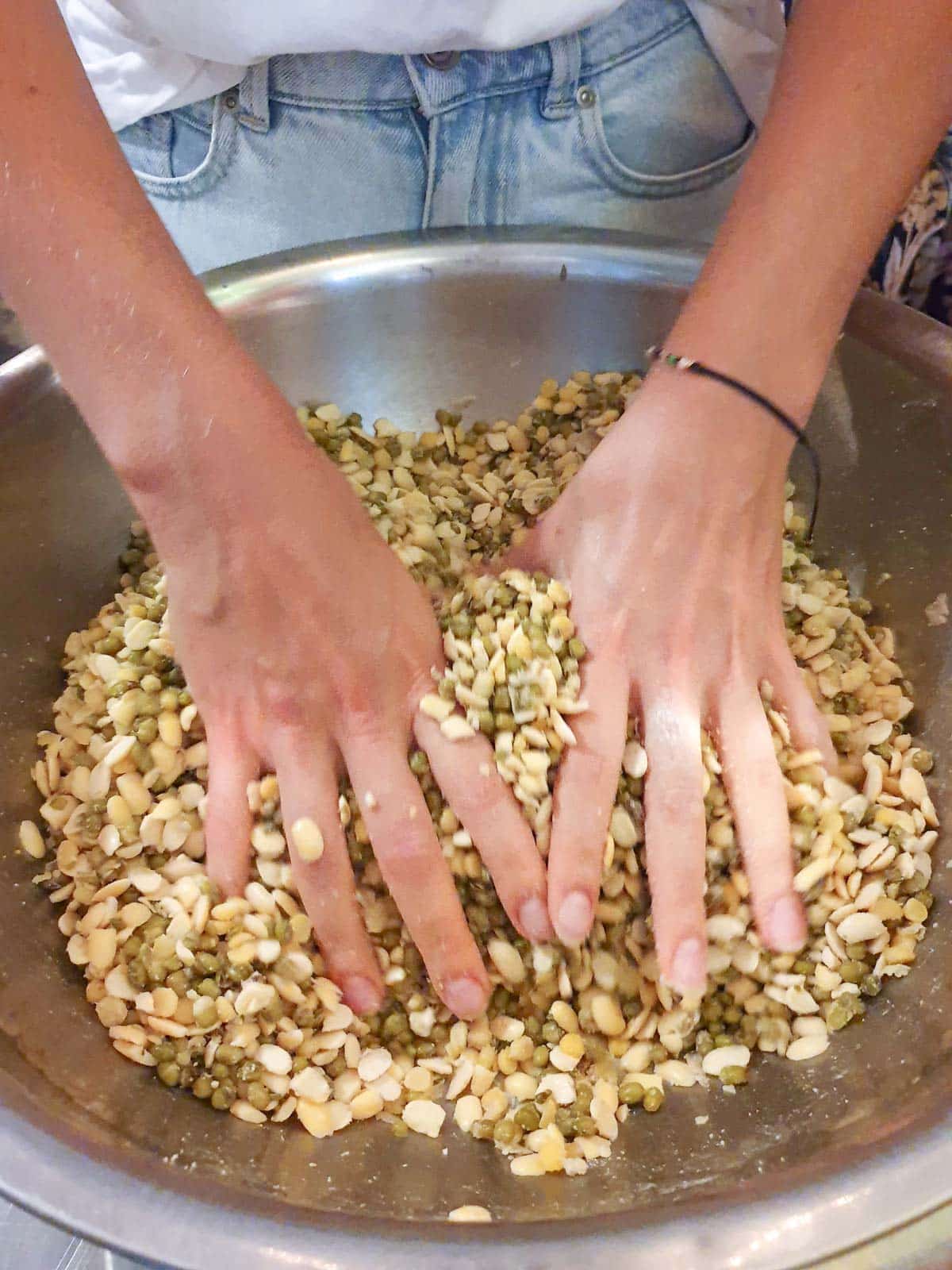 This results in higher protein content, more dietary fiber, more vitamins. Tempeh is basically a vegan superfood in my opinion.

It also reminds me of aged cheese a lot. It has a firm texture and an intense flavor that gets stronger and more pungent as it ages.

And that is the main problem with tempeh, at least for western palates. Its flavor is quite strong, especially if you are not used to it.
I personally never really enjoyed tempeh, at least until I learned how to cook it to please my Italian taste buds.

So, if like me you are not a big fan of tempeh, give this recipe a chance. It's really a worthy vegan bolognese sauce and a great recipe for vegan beginners too!

And I promise: you won't taste the tempeh much! It's just gonna be a rich, meaty, healthy, delicious sauce.
What is tempeh bolognese?
Tempeh bolognese is a tomato-based ragu that is perfect to replace the original meat-based bolognese sauce.

It's easy to make, we fry it in a pan with some onions, carrots, celery, and tomato passata, to make an earthy meat replacement in our vegan bolognese sauce.

It's a crowd-pleasing vegan pasta recipe, perfect with spaghetti, in lasagna, with homemade gnocchi, and even with nachos, as a dip.
Ingredients & Substitutions
Tempeh: we use it as our meat replacement for this vegan bolognese

Tomato passata: we use a smooth one, from a bottle.

Onion, carrot, celery: the building blocks to make a tasty sauce. Try to put all of them, as they have loads of flavor.

Olive Oil: to get everything started and build a flavor base.

Red wine: it adds acidity, which gives the sauce a flavor boost. You could replace it with vegetable stock.

Soy sauce: for saltiness and umami. It really works well to enhance both the tomato and the tempeh. You can replace it with tamari for gluten-free.

Salt and pepper

Basil: this is optional, but I always add some fresh basil leaves once the sauce is cooked.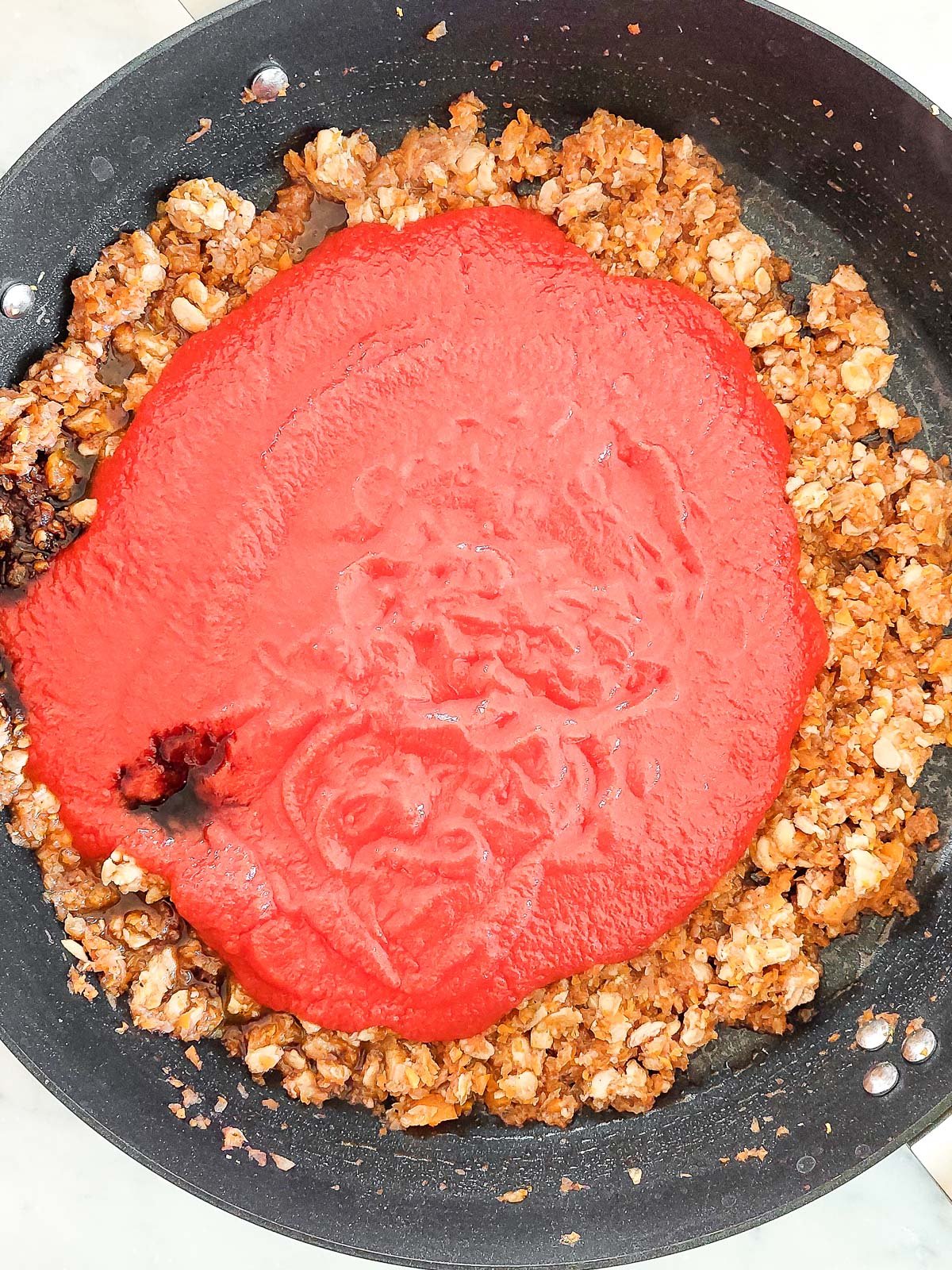 Stir and let simmer on medium to low heat for about 15 to 20 minutes, taste, and adjust for salt if necessary.

Then turn off the heat and add some fresh basil if you like, although this is optional.
Serving suggestions
Serve the tempeh bolognese with anything you would normally serve regular bolognese with. Spaghetti, lasagna, polenta, farinata or homemade gnocchi.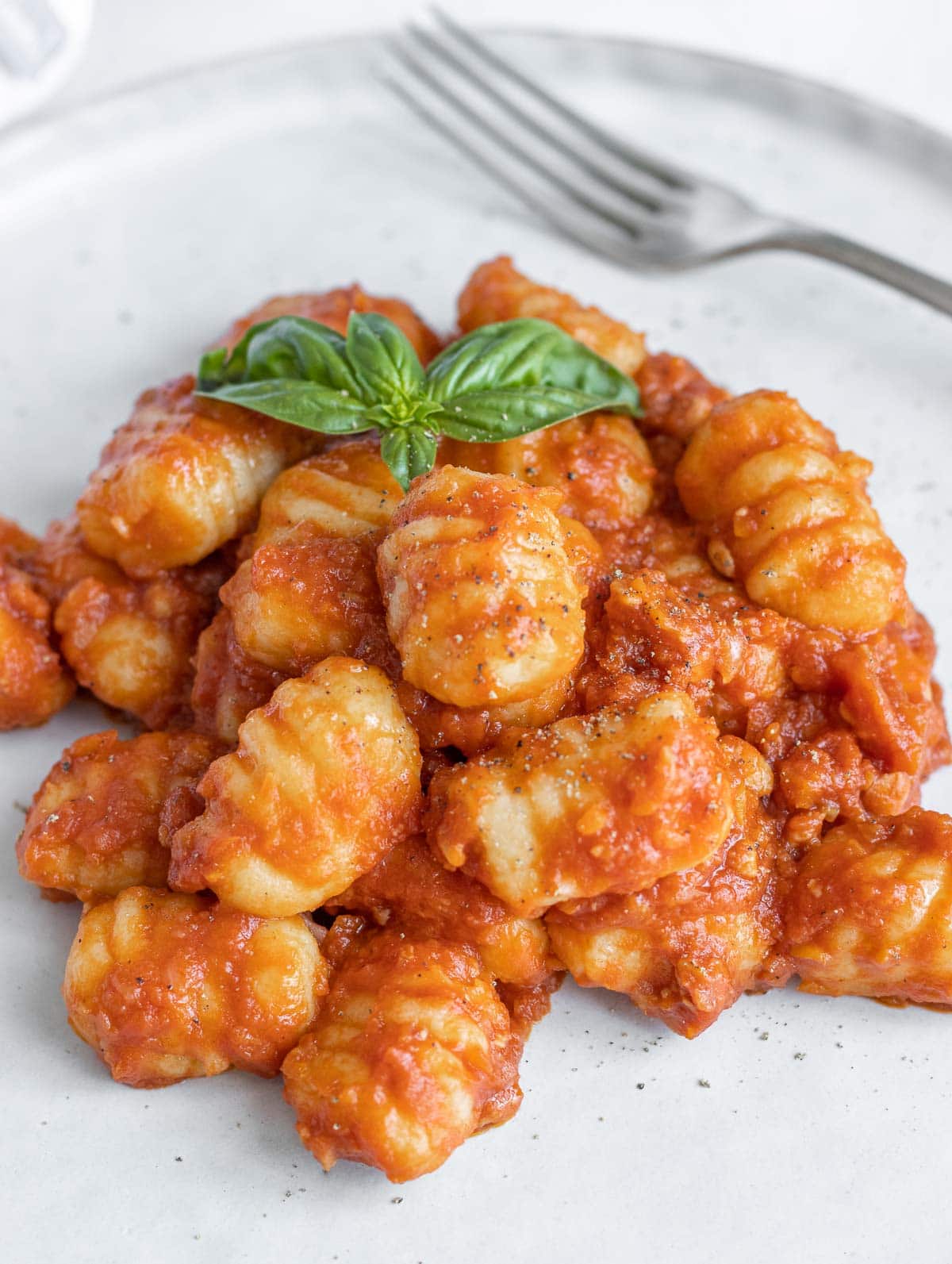 Tips
Make the soffritto: starting this sauce with chopped onion, celery, and carrot and frying it in oil for a few minutes makes all the difference. This technique is used all the time in Italian cooking.

Soy sauce for a boost: since there is no meat, we need something that salty, umami flavor to the bolognese. And that's the soy sauce.

Don't add water: or at least try not to. With this sauce, we are trying to recreate a rich, intense, meaty flavor. If you add water (for instance to rinse the passata bottle) you'll need more time to cook the sauce.