Carrot season is upon us, so we're serving you 10 of our best easy carrot recipes. Get inspiration from these healthy recipe ideas with carrot-packed starters, soups, salads, side dishes, and desserts.
Whether you're preparing for holidays, Easter, Thanksgiving, or Christmas, these bright and orange ideas will upgrade your menu and add flavor and color to any meal.
Carrot is a versatile root vegetable that is incredible for bread making, desserts, salads, sides, stews, soups, pasta, and more. You can eat carrots in so many ways; raw, steamed, boiled, mashed, roasted, or as a flavor builder in numerous main dishes.
Whether you have surplus carrots in your fridge, or simply love cooking with carrots, these delightful and tasty recipes will please you and your family.
Roasted carrots are a buttery tender side dish, perfect for many occasions, from a simple weeknight family dinner to a special holiday meal. Make them with your favorite dressing and toppings for a guest-friendly appetizer or vegetable side.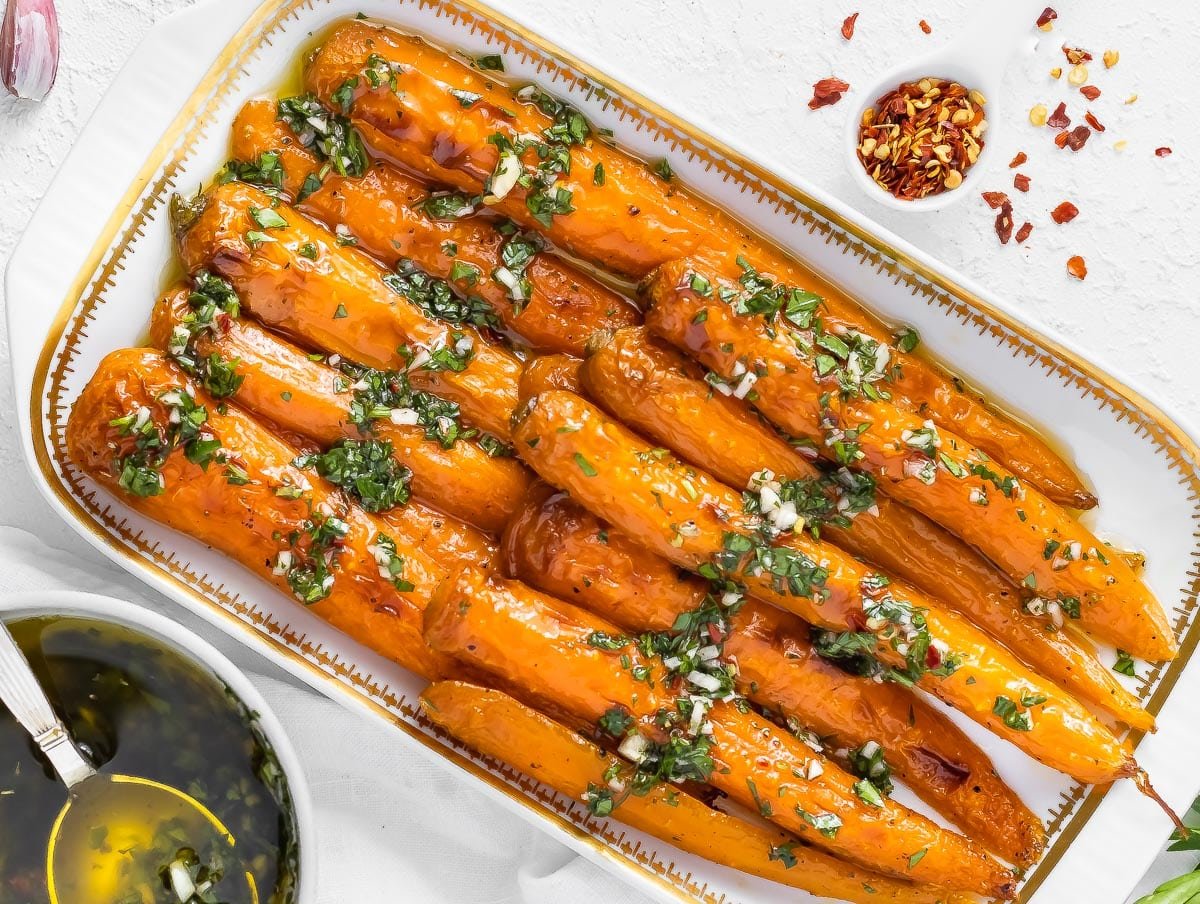 Despite having less sugar, less oil, and no eggs, this cake's taste is incredible and perfectly moist, and the texture is light, just like the carrot cake of your best dreams.
Serve it as is, or top it with our creamy cream cheese frosting. You can it round, square, or rectangular; it will be delicious, whatever shape you choose.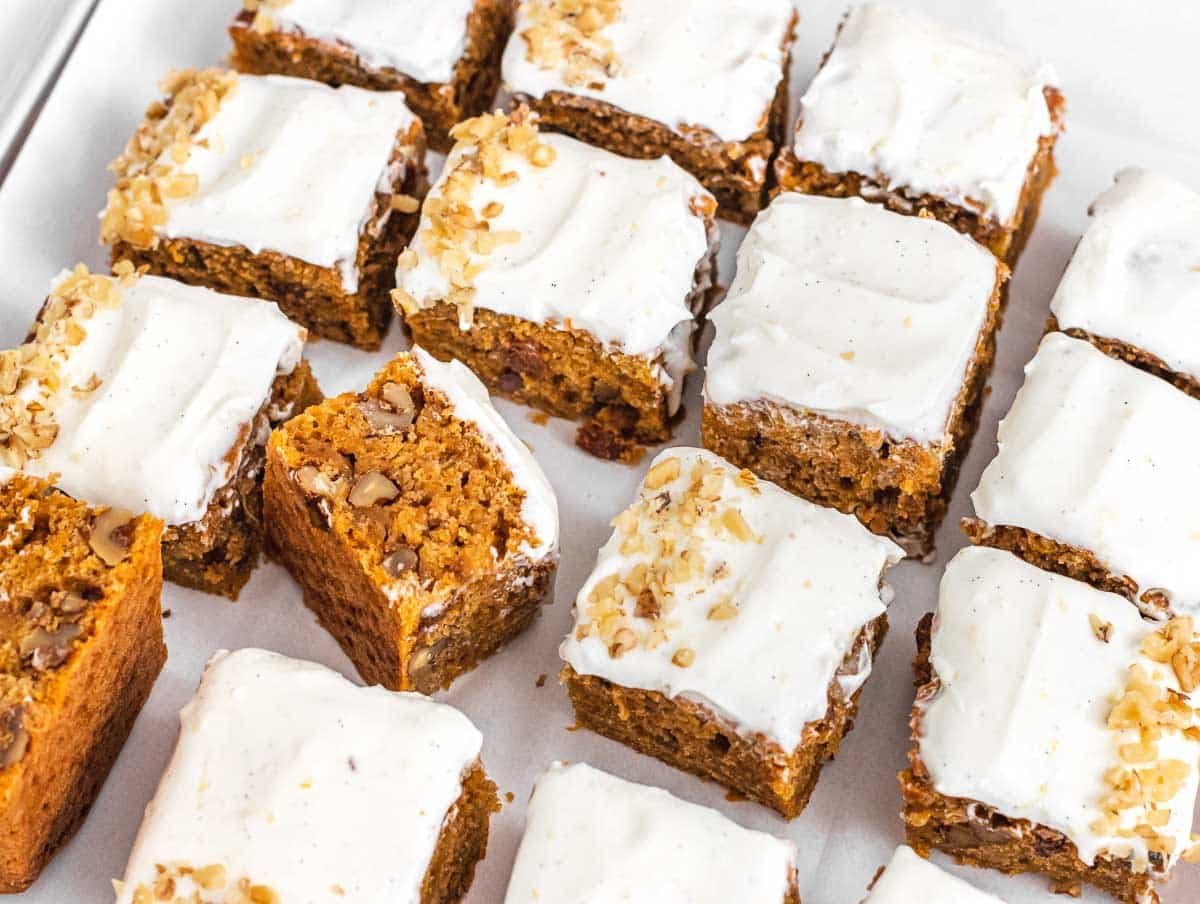 Don't be fooled by the simple ingredients and the prejudice most of us have against humble carrots. When made correctly, carrot soup is one of the best, tastiest soups you'll ever have. It's creamy, colorful, and, most importantly, delicious with sweet and aromatic notes.
Our raw carrot salad recipe is inspired by a classic French carrot salad (carottes râpées). We make it with crunchy raw shredded carrots, or grated carrots, and a simple mustard and honey vinaigrette.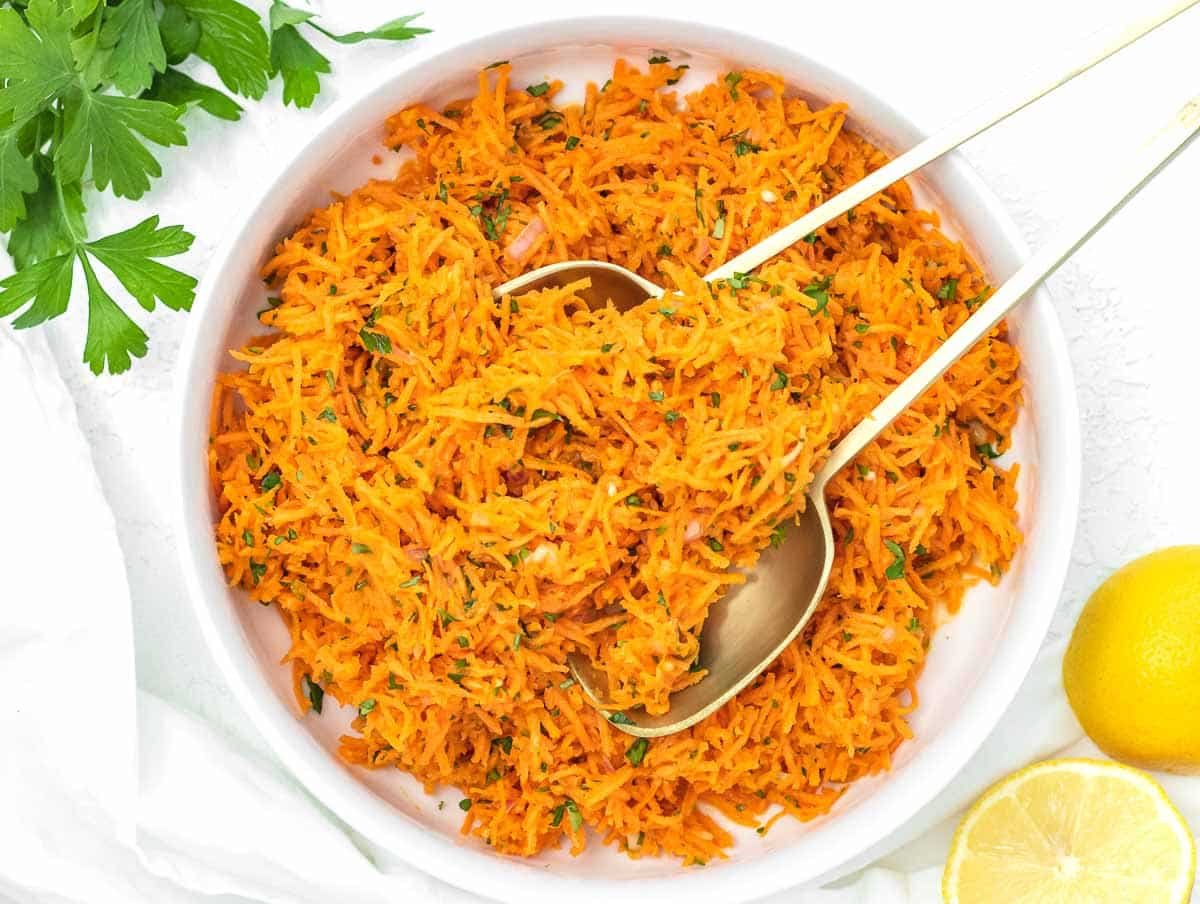 The next carrot recipe on our list is a Middle-Eastern-inspired recipe with a creamy cumin dressing. Moroccan carrot salad is a delicious and aromatic recipe with tender boiled carrots, fragrant ground cumin, minced garlic, fresh parsley, and a few other simple ingredients.
Shredded carrots, mayonnaise, and raisins are a match made in heaven. We love this combination so much that we had to make two different carrot raisin salad recipes.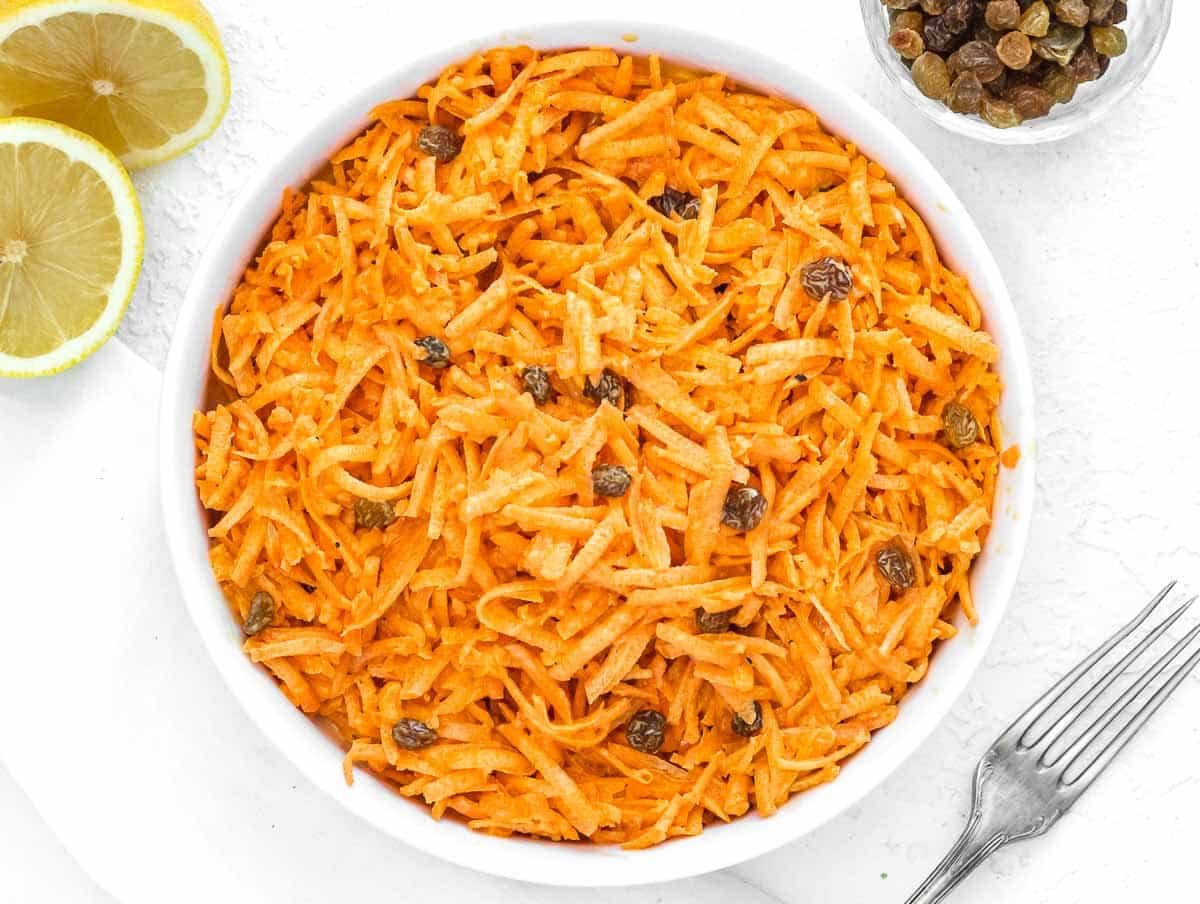 With our "bake and blend" technique, you can make this soup with minimal effort and maximum flavor. First, bake the butternut squash with carrot, garlic, onion, and sage until tender and caramelized. Add broth, herbs and spices, and blend until velvety creamy.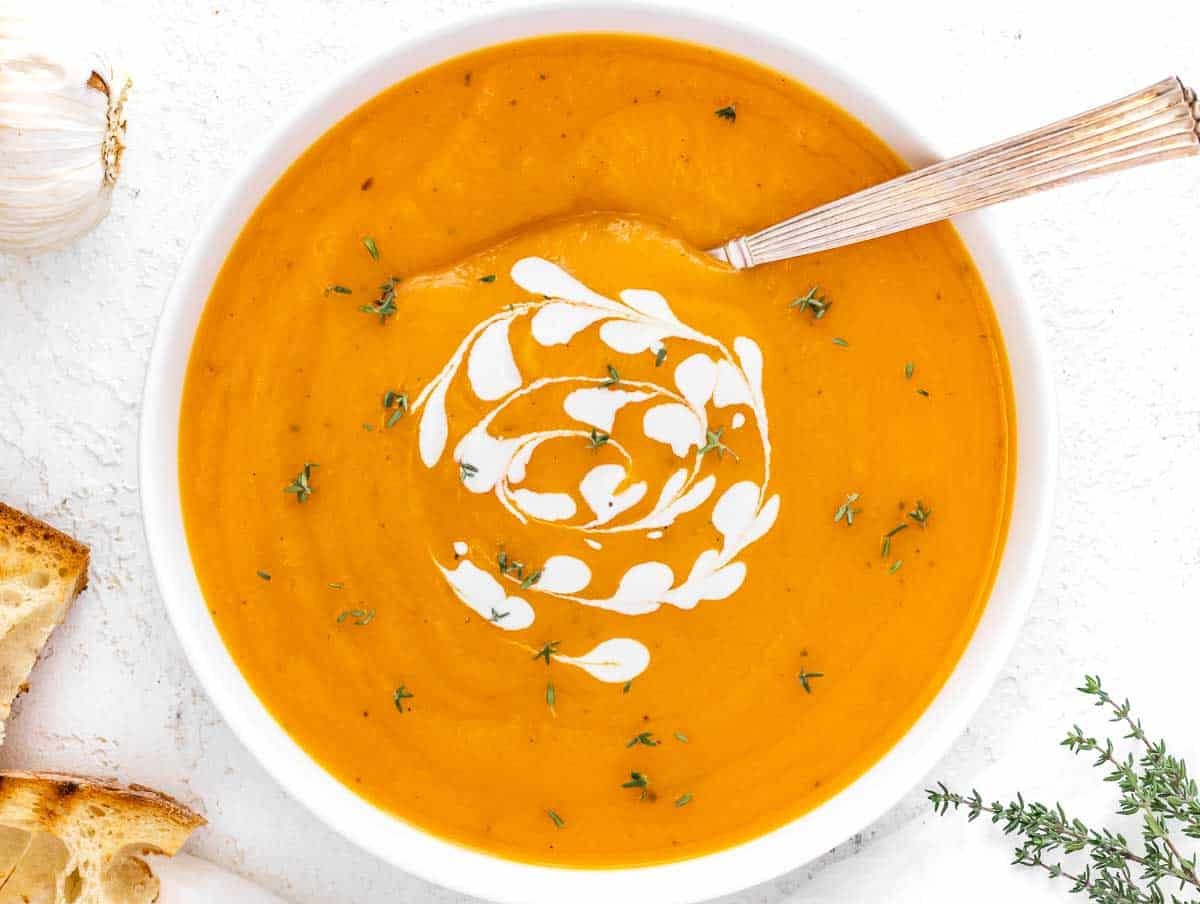 Also called carrot-orange cake, this Italian dessert idea is an easy and quick single-layer cake. This cake is light, soft and with a moist crumb. The almond flour gives it a gentle nutty taste and together with the carrots and oranges, you have a refined and delicate combination of flavors.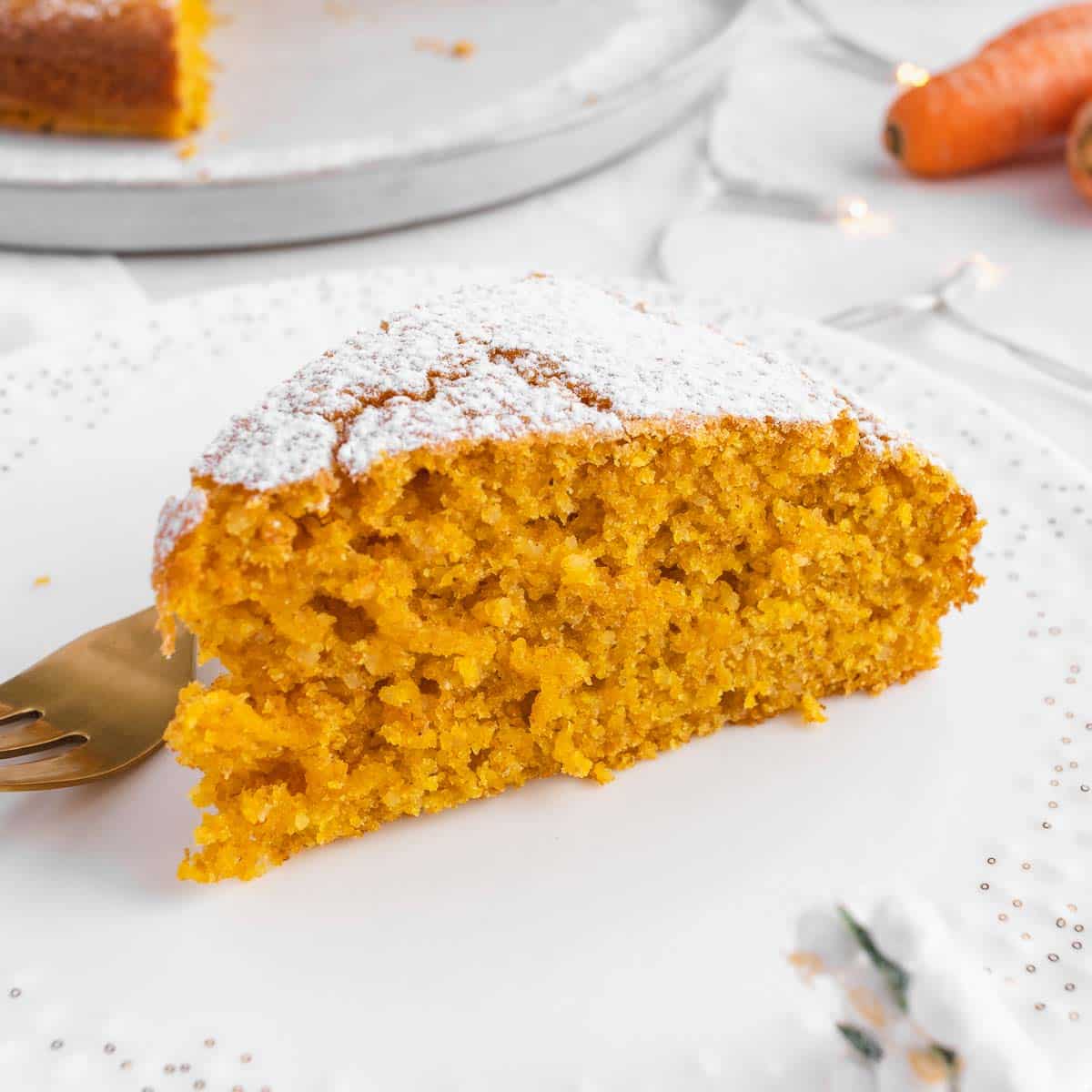 Upgrade your tomato salad with a grated carrot for a crunchy and colorful plate. Add finely chopped onion, celery, carrot, and basil on top of your sliced tomatoes. It's a great appetizer idea served with bread, farinata, or frittata.
What's essential when making a tasty vegetable soup is starting with a flavor base of onion, celery, and carrots gently fried in olive oil. Then, add your favorite chopped veggies, canned tomatoes, and vegetable broth, and simmer until the veggies are fork-tender.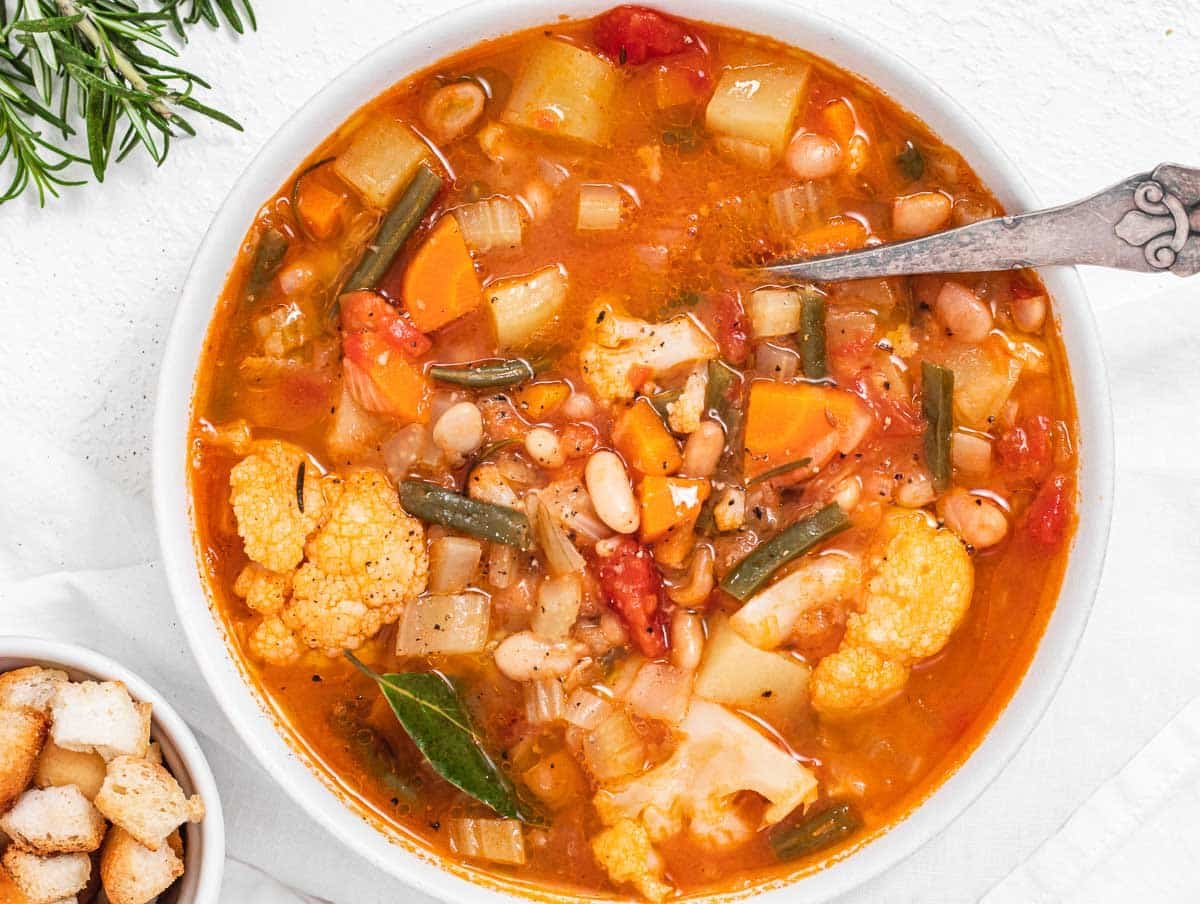 Perfect for salads, roasted veggies, and Asian recipes. Carrot Ginger Dressing is a simple recipe for a vegan, dairy-free, gluten-free, and egg-free salad dressing, made with fresh ingredients in only a few minutes.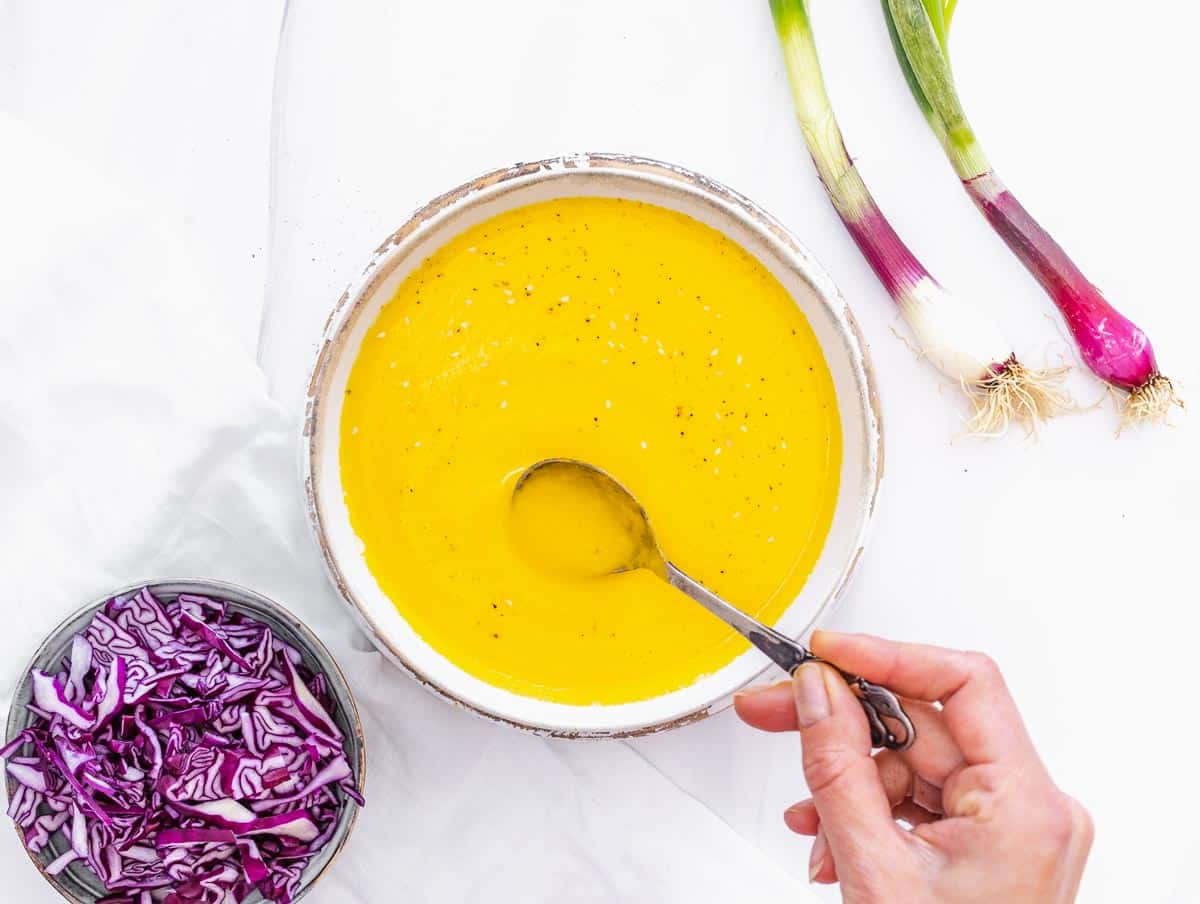 Carrot is wonderful for adding sweetness and a refined flavor to soups! This soup recipe is easy; we make it with oven-roasted sweet potatoes, carrots, onion, and garlic for maximum flavor and minimal effort.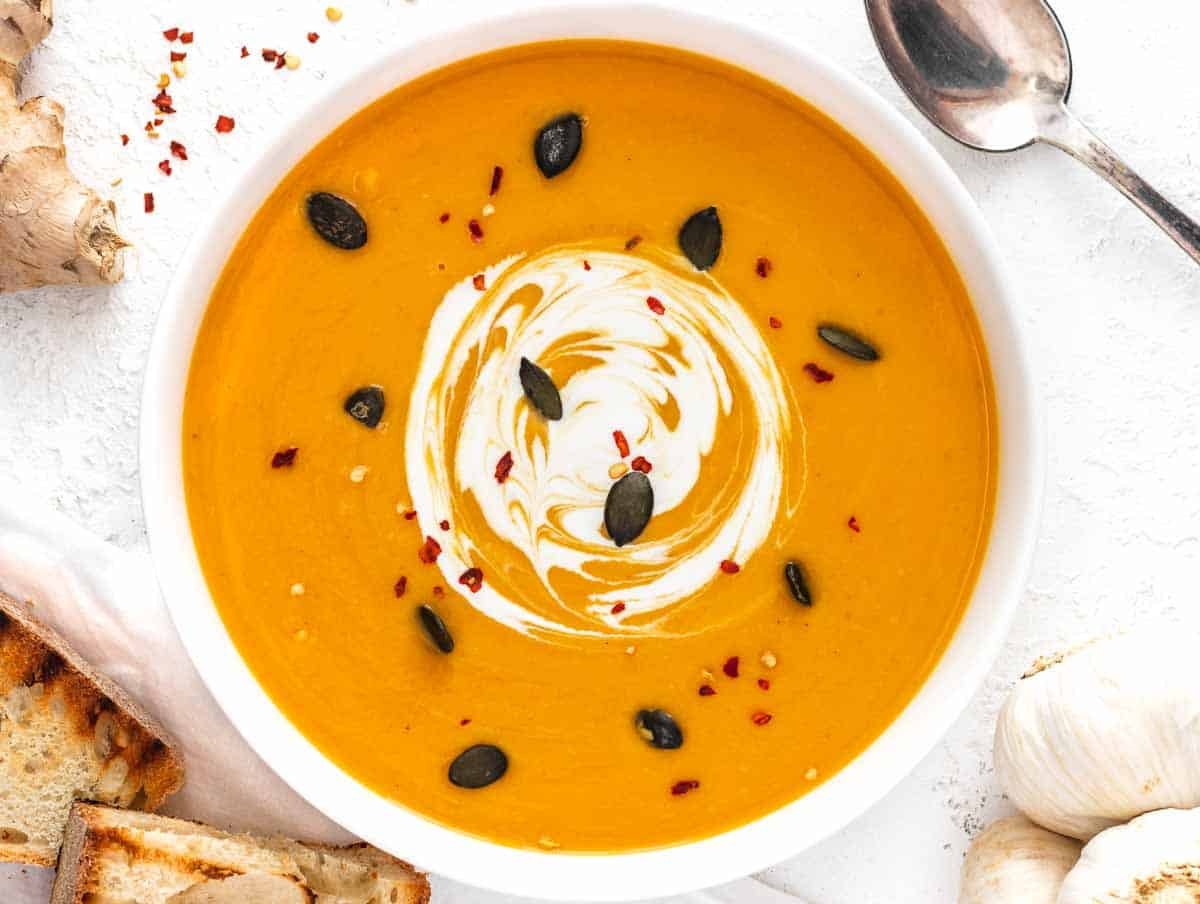 Nutrition in carrots
Carrots are good for you because carrots are packed with fiber and antioxidants that offer a variety of health benefits, such as:
- they are good for your eyes
- they can lower your risk of cancer
- are good for the heart
- support your immune system
- help in controlling diabetes
- reduce constipation
Sauces for carrot side dishes
Upgrade your sauteed, boiled, or mashed carrots with these bright and delicious sauce ideas: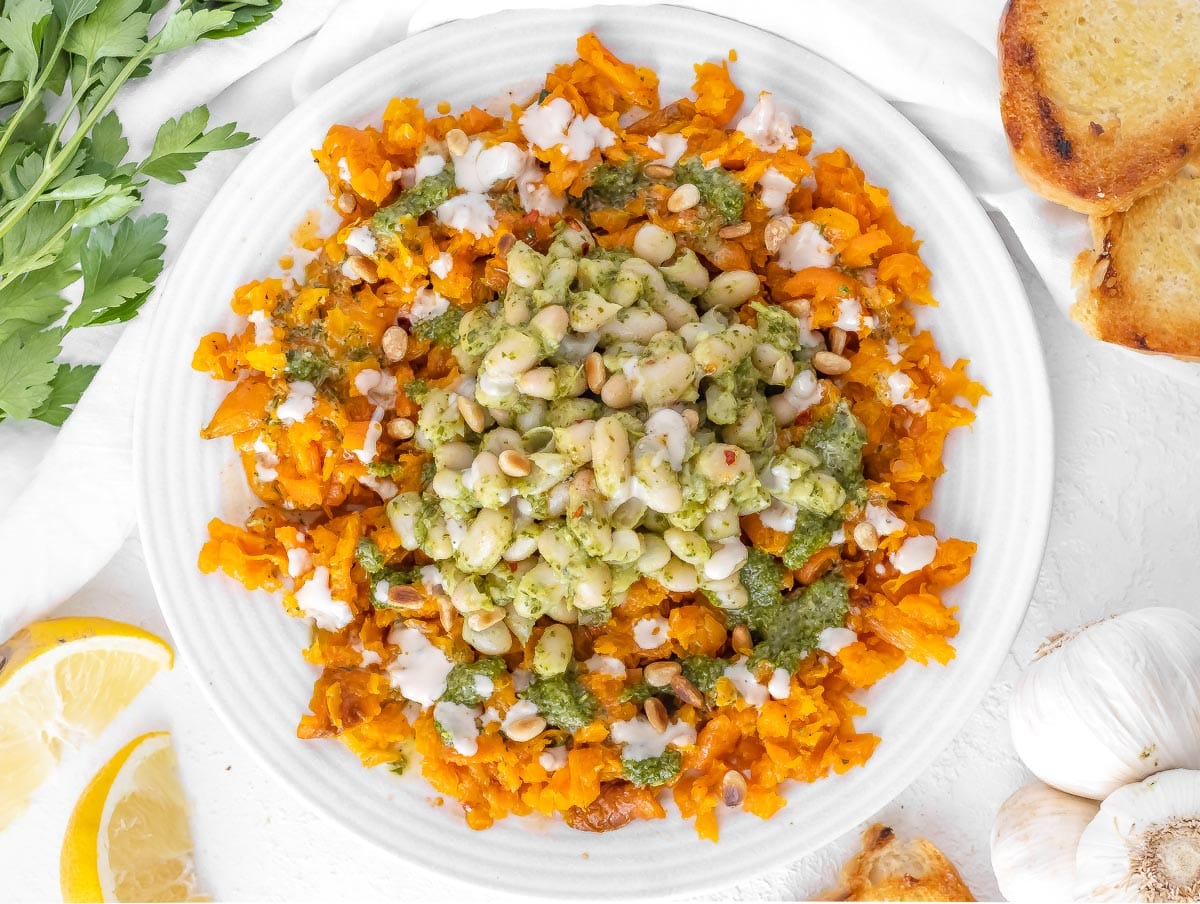 More vegetable side dishes
Get more easy and tasty side dish ideas from these quick recipes:
For many more side dish ideas, check out our sides category page.
Recipe
10 Carrot Recipes
These 10 easy carrot recipes are healthy, family-friendly, perfect for the holidays!Roasted carrots are an easy, tasty, buttery tender side dish you can make with simple ingredients in about 30 minutes.Add one of our delicious toppings to upgrade this simple side dish into a colorful and unique one.
Ingredients
2

pounds

carrots

2

tablespoons

extra virgin olive oil

1

teaspoon

salt

⅛

teaspoon

black pepper

½

teaspoon

cumin

or thyme leaves, optional

1

tablespoon

maple syrup

or honey, optional

1

tablespoon

parsley

on top, optional
Instructions
Preheat oven to 400°F or 200°C. Line baking sheet with parchment paper.Peel carrots, cut them in half if large, add them to a large container, and toss with olive oil, salt, pepper, maple syrup, and cumin.

Arrange carrots on baking sheet on a single layer.

Roast:- 20 minutes for tender-crisp,- 25 minutes for fork-tender,- 30 minutes for buttery-tender.

Transfer onto serving platter and sprinkle with freshly chopped parsley.

For a more unique side dish, top with 1) chimichurri, 2) fresh tomato salsa, 3) cashew sour cream, 4) toasted shaved almonds.

See "variations" chapter for links to recipes.
Video Recipe
Roasted carrots in 30 minutes
Notes
Nutrition information is an estimate for one serving of roasted carrots out of 6.
TIPS
To toss the carrots, we recommend using a baking dish long enough to contain the carrots. We don't recommend using a bowl.
If your carrots are organically grown, you can keep the peel on.
Baby carrots will cook faster, in about 15 to 20 minutes.
Nutritional Values
Nutrition Facts
10 Carrot Recipes
Amount per Serving
% Daily Value*
* Percent Daily Values are based on a 2000 calorie diet.
Did you like this recipe?
Leave us a comment below or find us on Instagram, YouTube, Pinterest, TikTok, and Facebook.
If you liked these carrot recipes, you might also enjoy: