In this guide, we'll explore 25 cheap meals for a family that are easy on the wallet and packed with flavor and nutrition.
Whether you're a parent on a budget or appreciate a good deal, these budget–friendly recipes will help you feed your family without breaking the bank.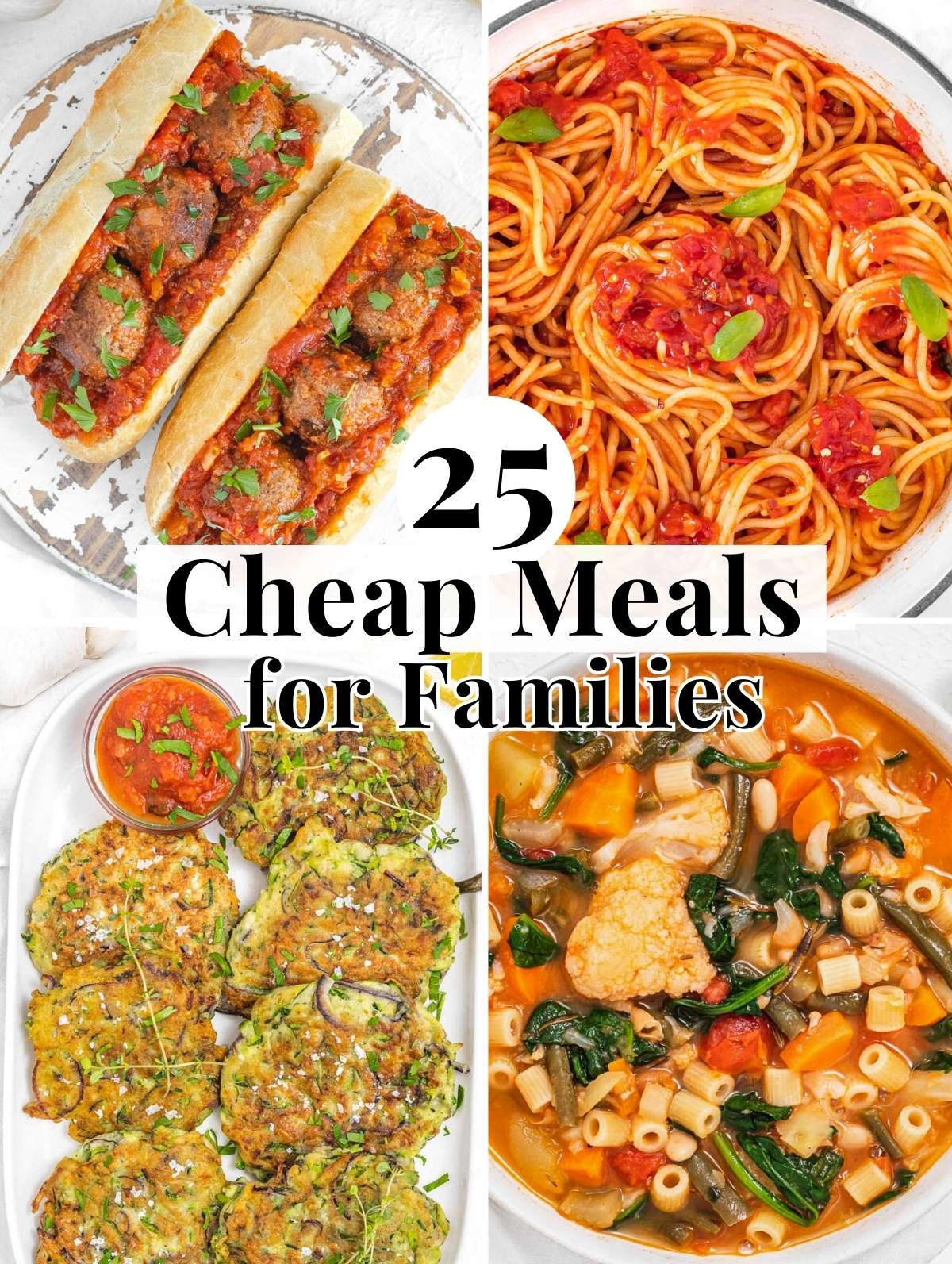 From hearty soups and protein-rich dishes to creative vegetable–packed pasta, we've got something for everyone.
So, let's dive in and discover how to enjoy tasty, affordable meals that your whole family will love.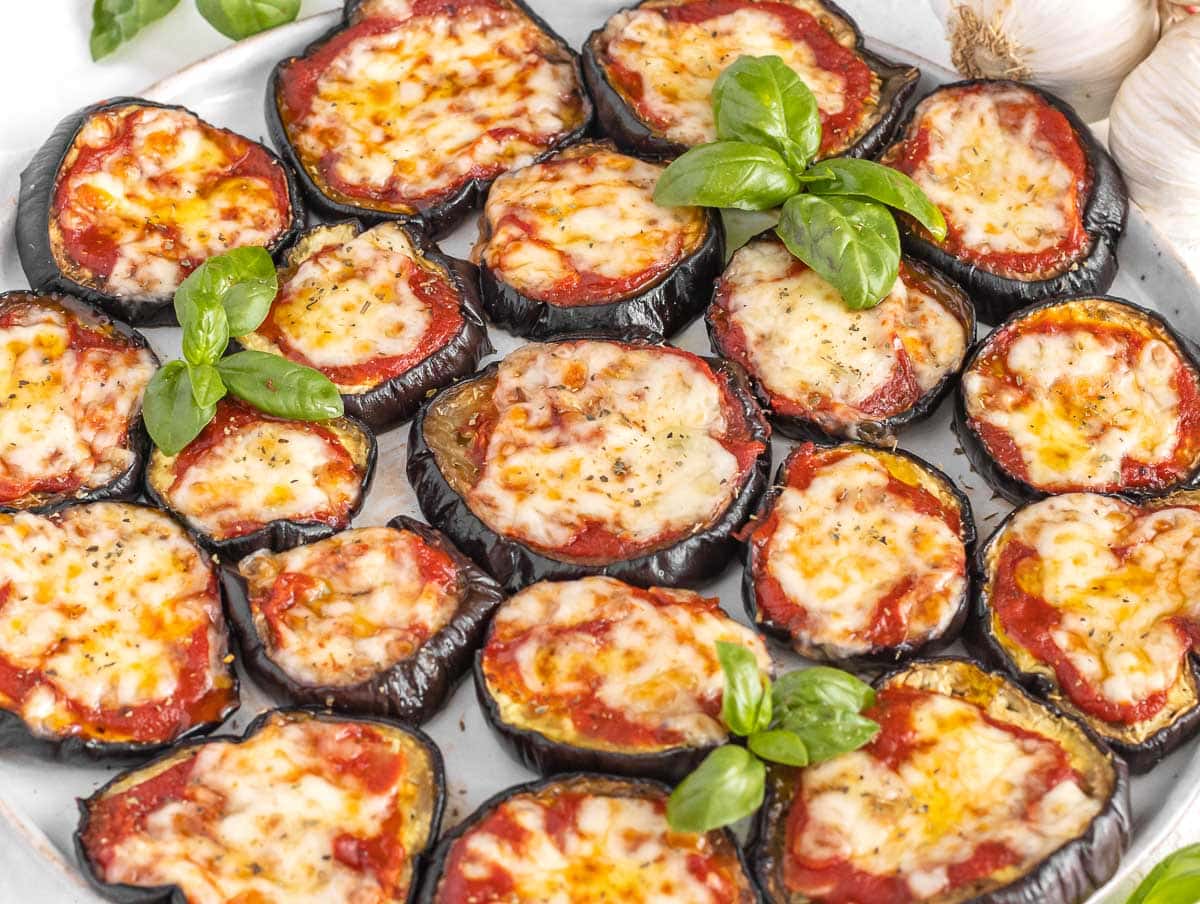 Eggplant Pizza is a budget–friendly family dish that uses affordable toppings with nutritious eggplant slices.
It's a creative way to incorporate more vegetables into your family's diet without breaking the bank. TIP: serve the eggplant pizza in a sub or with spaghetti for a complete meal.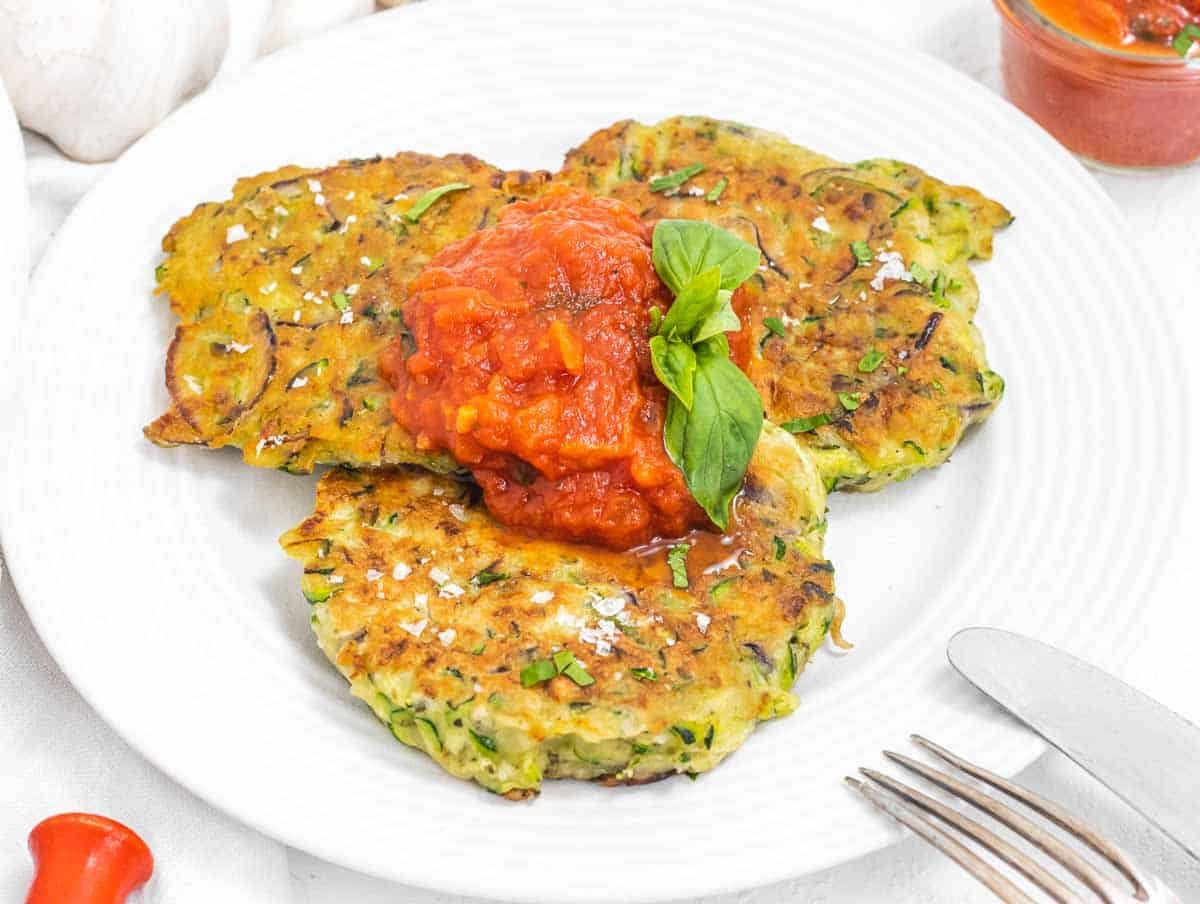 Zucchini fritters are an easy appetizer and family meal thanks to their simple ingredients and the ability to stretch a few zucchini into a satisfying dish.
Make them with or without eggs and serve them with marinara sauce, sour cream, or tzatziki sauce.
You will love this vegetable soup recipe because it's so easy to make, tasty, and perfect for meal prep as it keeps in the fridge for several days.
This soup combines the comforting flavors of tender pasta with nutrient–rich vegetables, making it a wholesome choice that satisfies both kids and adults alike.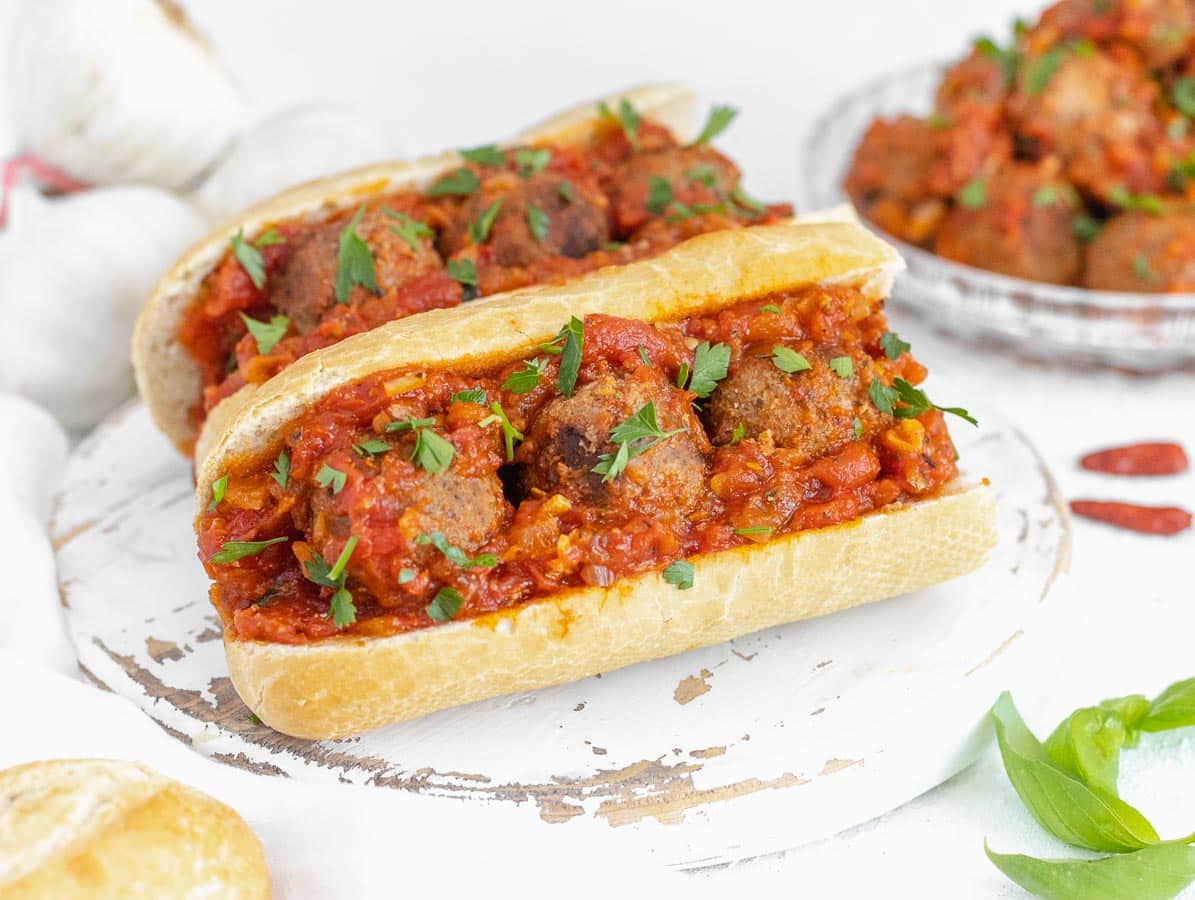 Cook these vegetarian meatballs in the oven and serve them with a finger-licking marinara sauce, on spaghetti, in a sub, or simply with some crunchy bread.
It's a kid–friendly meal as they pack all the savory goodness of traditional meatballs while offering a more affordable, plant–based alternative.
Falafel is a family–friendly choice with a crispy exterior and aromatic core. They appeal to both young and old taste buds and are an affordable option for shared meals.
Serve your falafel with hummus, in a sandwich with pita bread, wrapped in flatbread, or in a falafel bowl.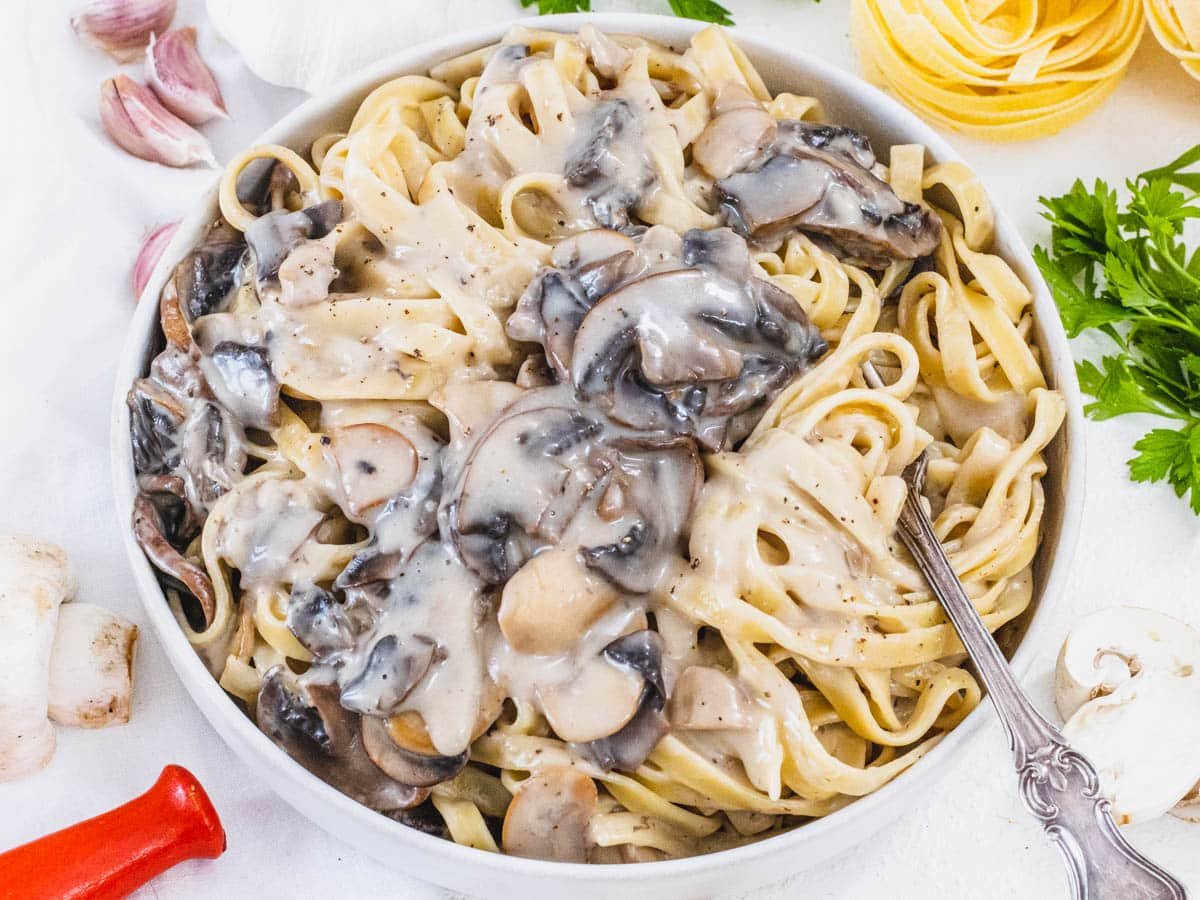 Mushroom Alfredo is affordable and family–friendly, with a creamy sauce that masks the presence of nutritious mushrooms.
It's a budget–friendly pasta that appeals to children's and picky adults' taste buds.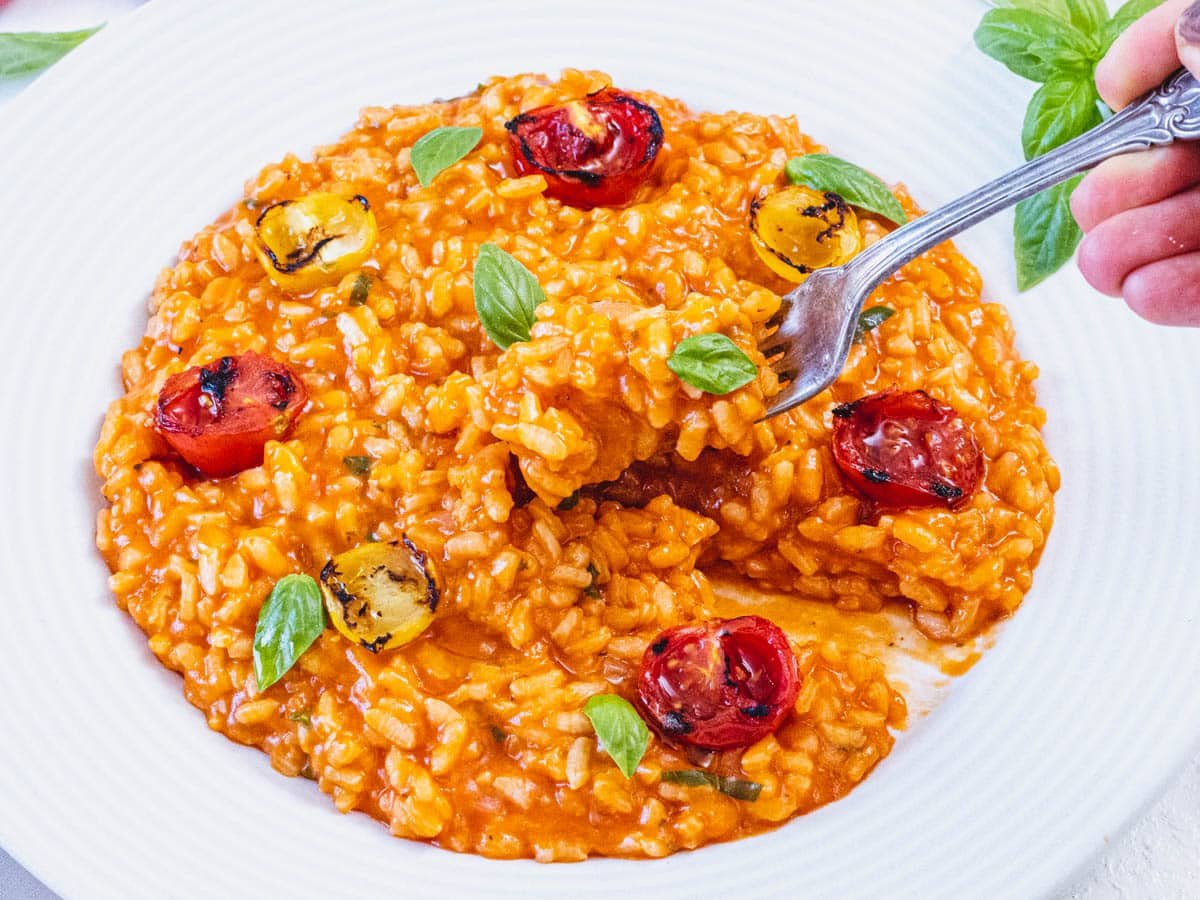 Tomato risotto is the perfect recipe for a warming and satisfying family dinner.
This Italian dish with few ingredients offers a creamy flavor and simple elegance of Italian home cooking.
Split red lentils are an affordable protein source because they are cost-effective and cook relatively quickly.
This creamy red lentil soup is a weeknight dinner idea that saves time and money for budget-conscious families. TIP: Serve it with toasted bread and fresh lemon wedges for a fulfilling and delicious meal.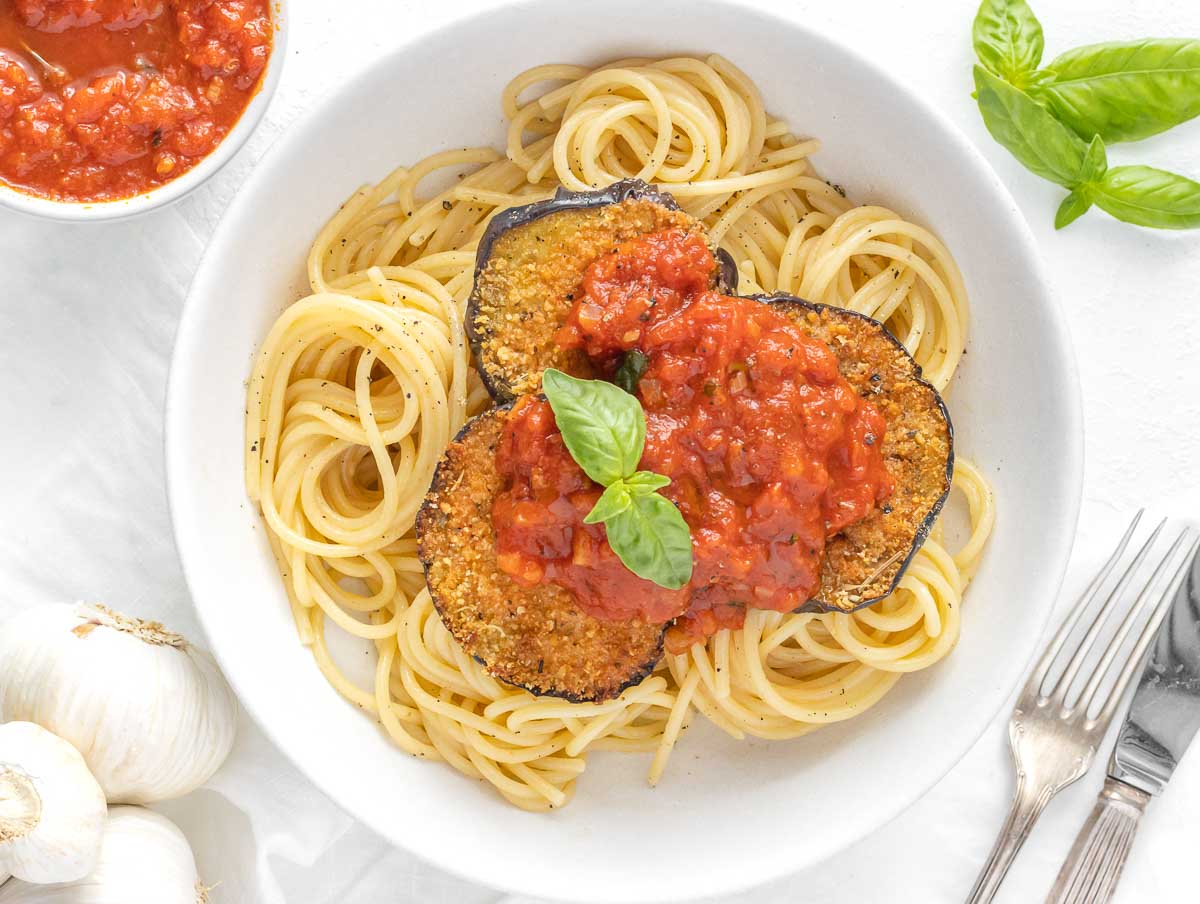 Breaded eggplant is an easy recipe as an Italian-inspired main on top of pasta with a few spoonfuls of marinara sauce.
Your family will love the crispy, savory breading and the familiar and comforting taste of tomato sauce.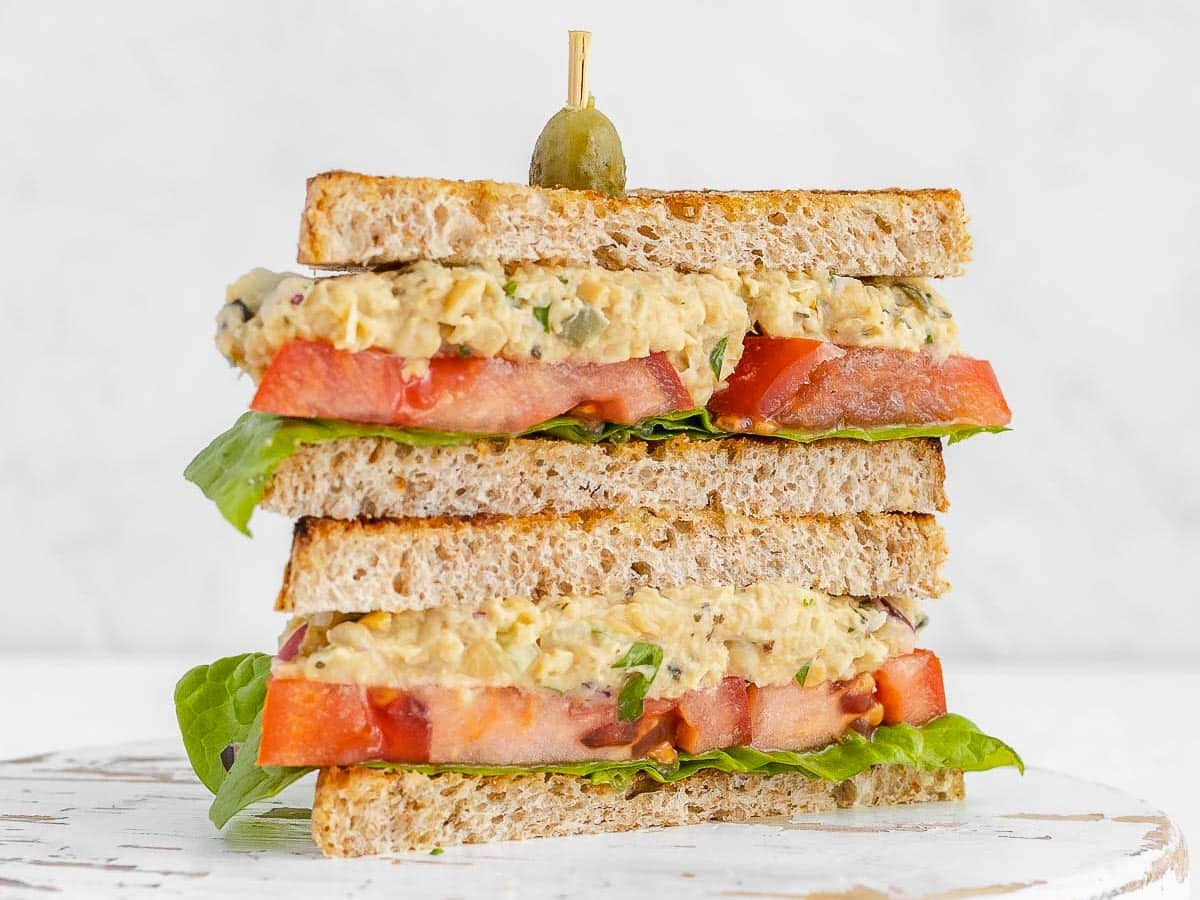 Chickpeas are an affordable and delicious alternative to tuna in this mashed chickpea salad with mayonnaise.
This salad is excellent in a sandwich, to fill a microwave sweet potato, and on toast. It takes 10 minutes to prepare, and no cooking is required.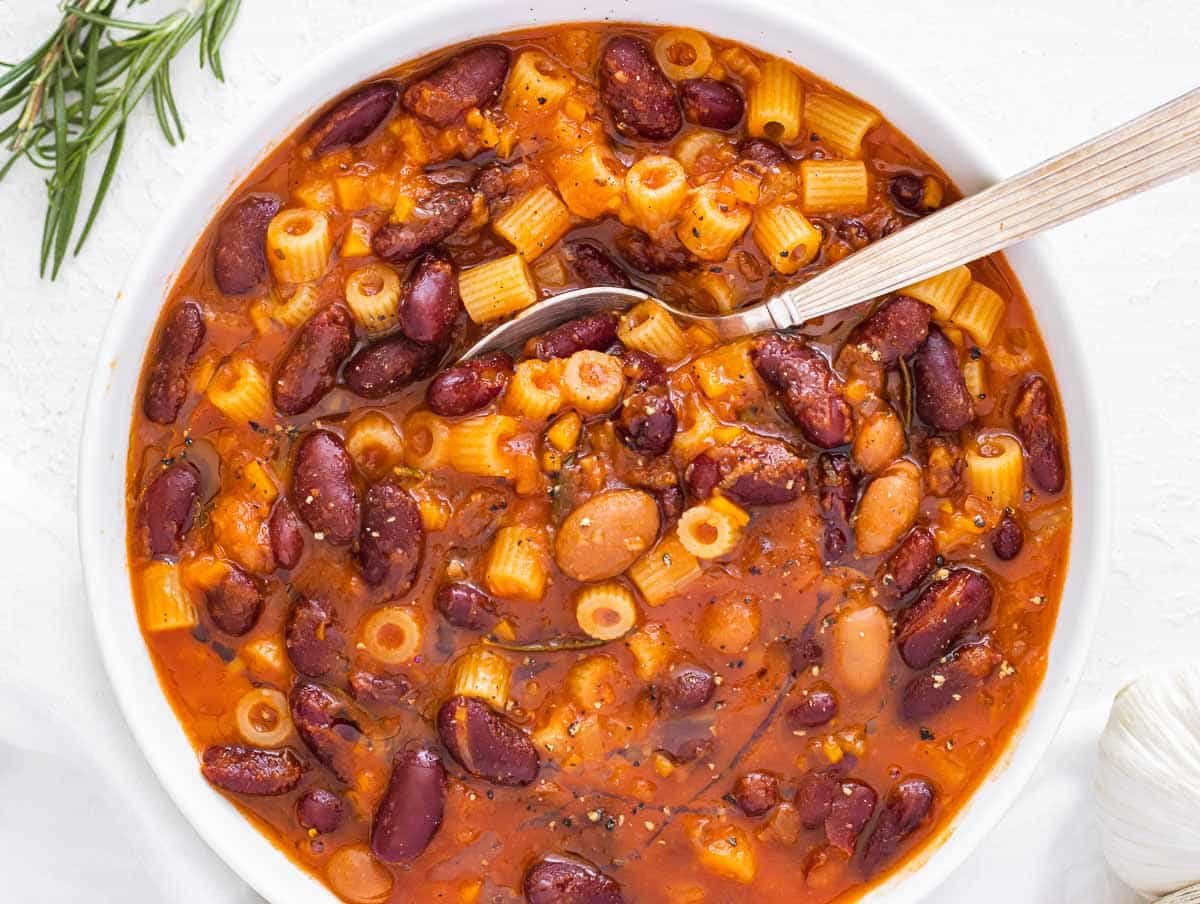 Next on our list is an easy and comforting pasta with simple ingredients that will please everyone around your table, kids and adults alike.
Pasta and beans (Pasta e Fagioli) is an affordable meal with healthy kidney beans, and it's incredibly warming and nourishing.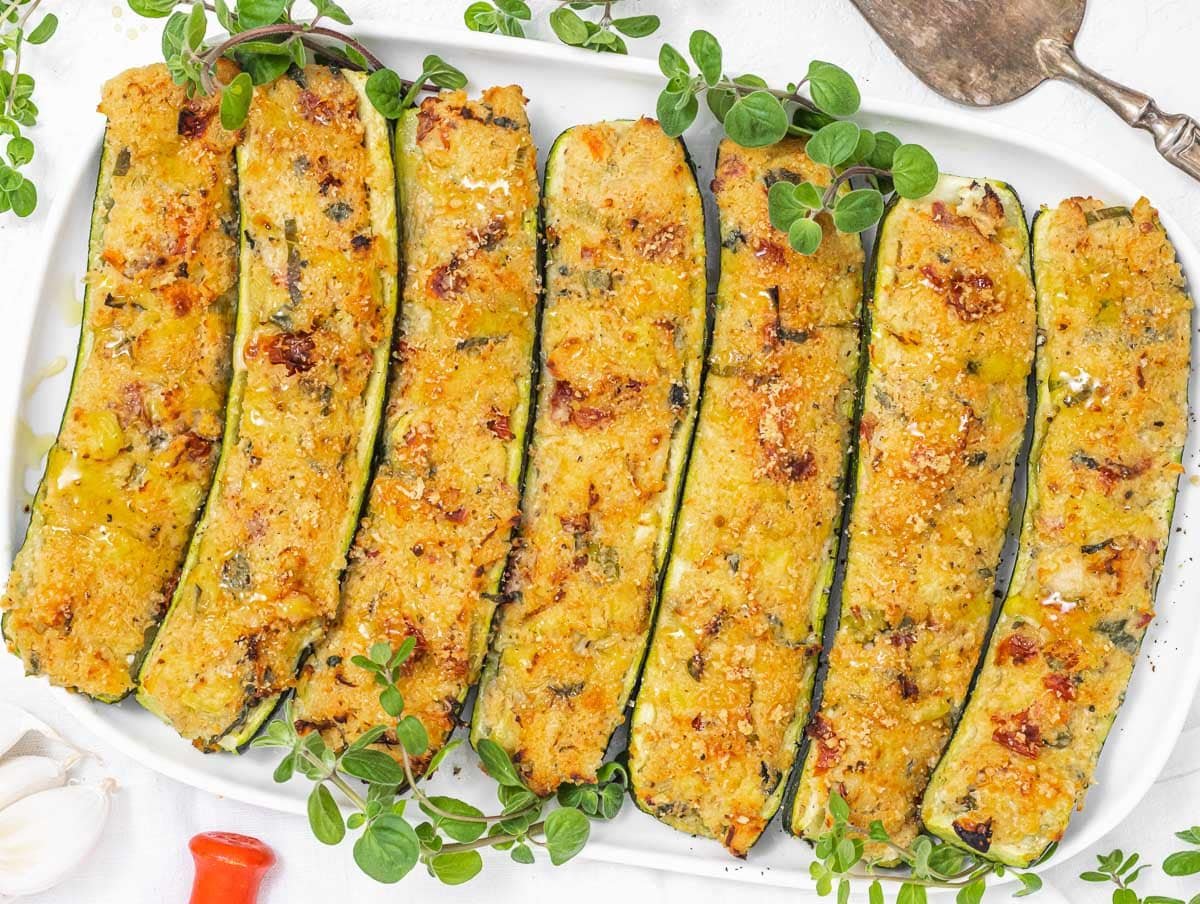 Here is an excellent way to try a meat-free meal: stuffed zucchini is a delicious and easy way to make a tasty and fulfilling meal everyone will love.
It's a great meal for families as leftovers keep well for a few days. TIP: Make a whole tray of zucchini boats and keep them in the fridge as a tasty meal prep option.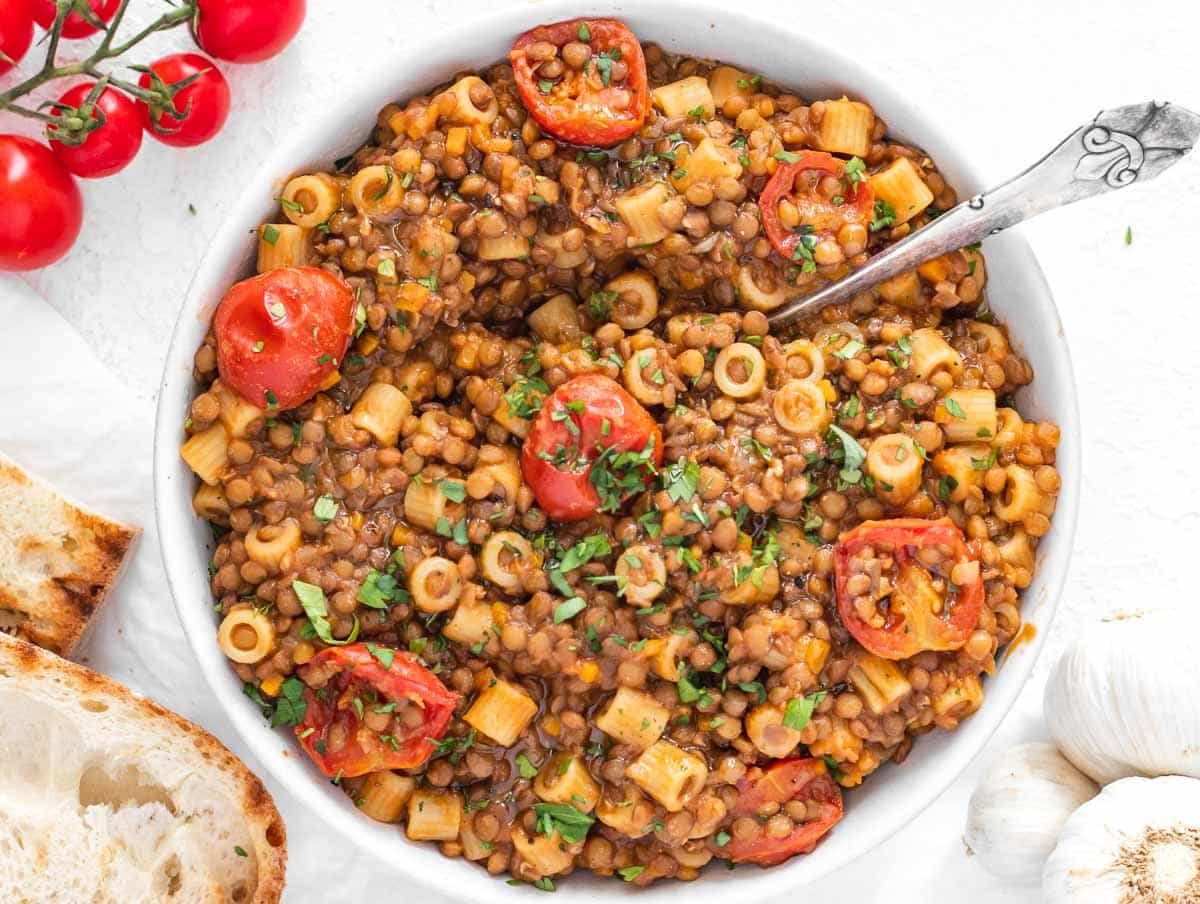 Lentil Pasta is a comforting main dish and easy to make at home.
The combination of tomato, pasta, and al dente lentils makes this pasta kid-friendly and contains healthy nutrients to keep you satiated.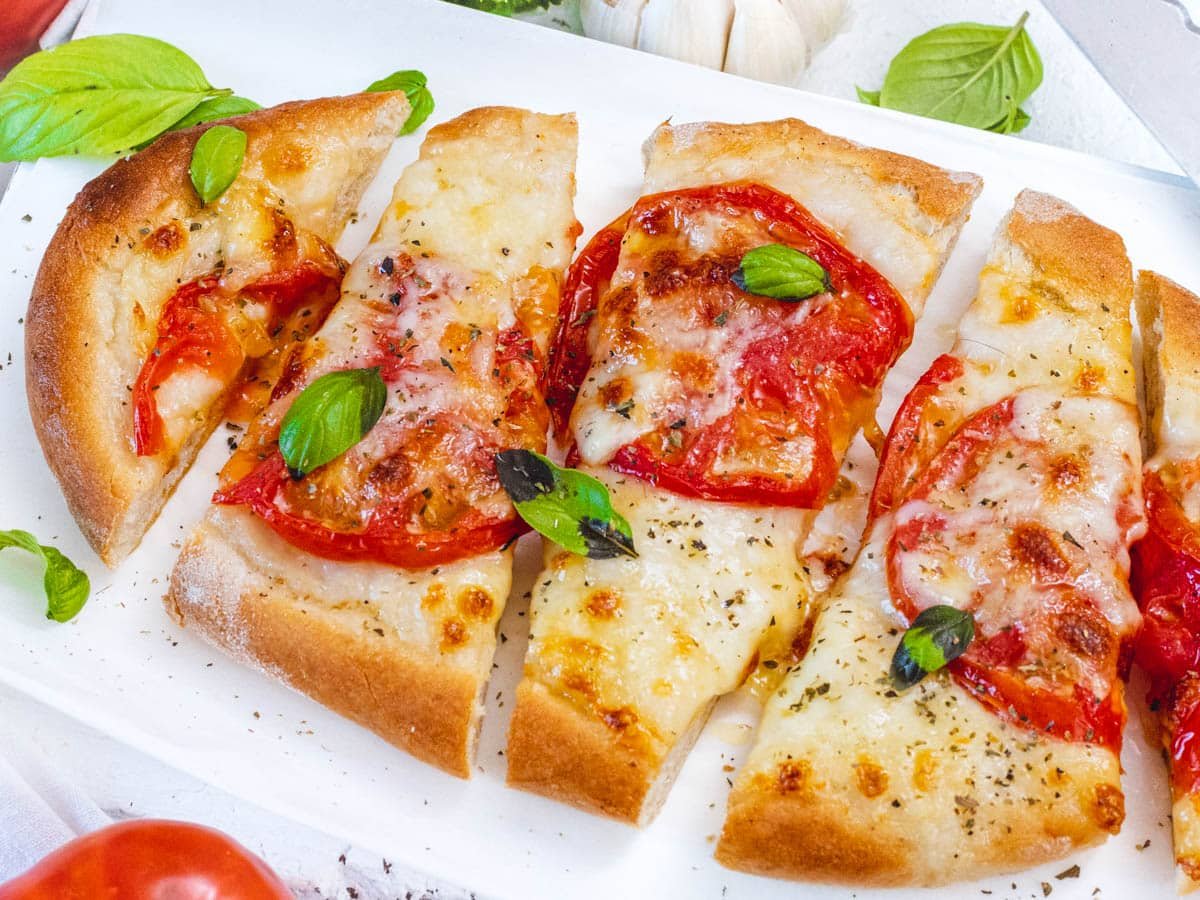 You'll love flatbread pizza because the recipe is quicker and easier than regular pizza.
The base is golden-brown, crisp, and tender, and it is a blank canvas for your family's favorite toppings.
You can make this vegetable curry in about 30 minutes and serve it as a main dish with a bowl of rice, noodles, or naan bread.
It's an excellent weeknight dinner idea for the whole family, and it stores well in the fridge for up to four days.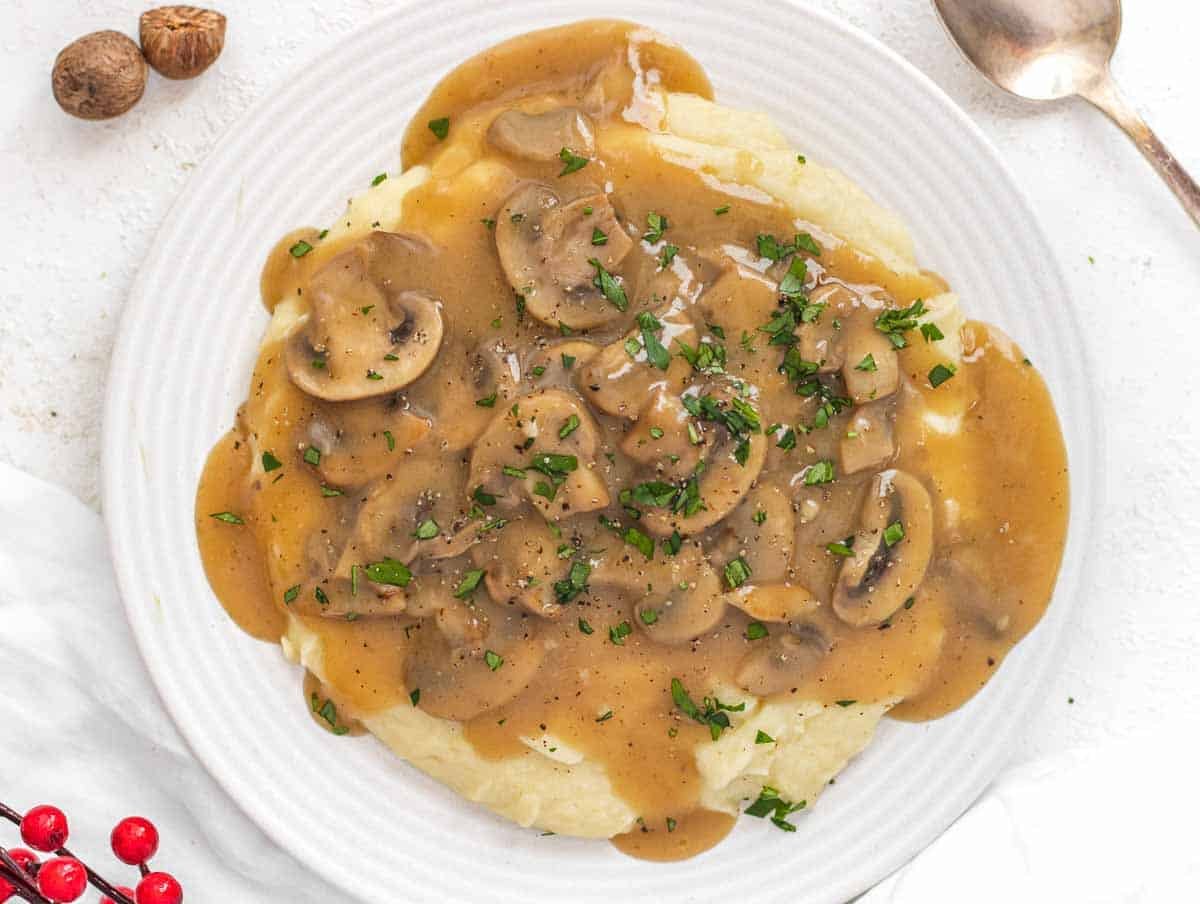 We think you and your family will love this mashed potato because it's easy, light, and creamy, and you can adjust its consistency based on your preference.
It's a budget–friendly side dish to serve next to your favorite main or with a creamy mushroom gravy.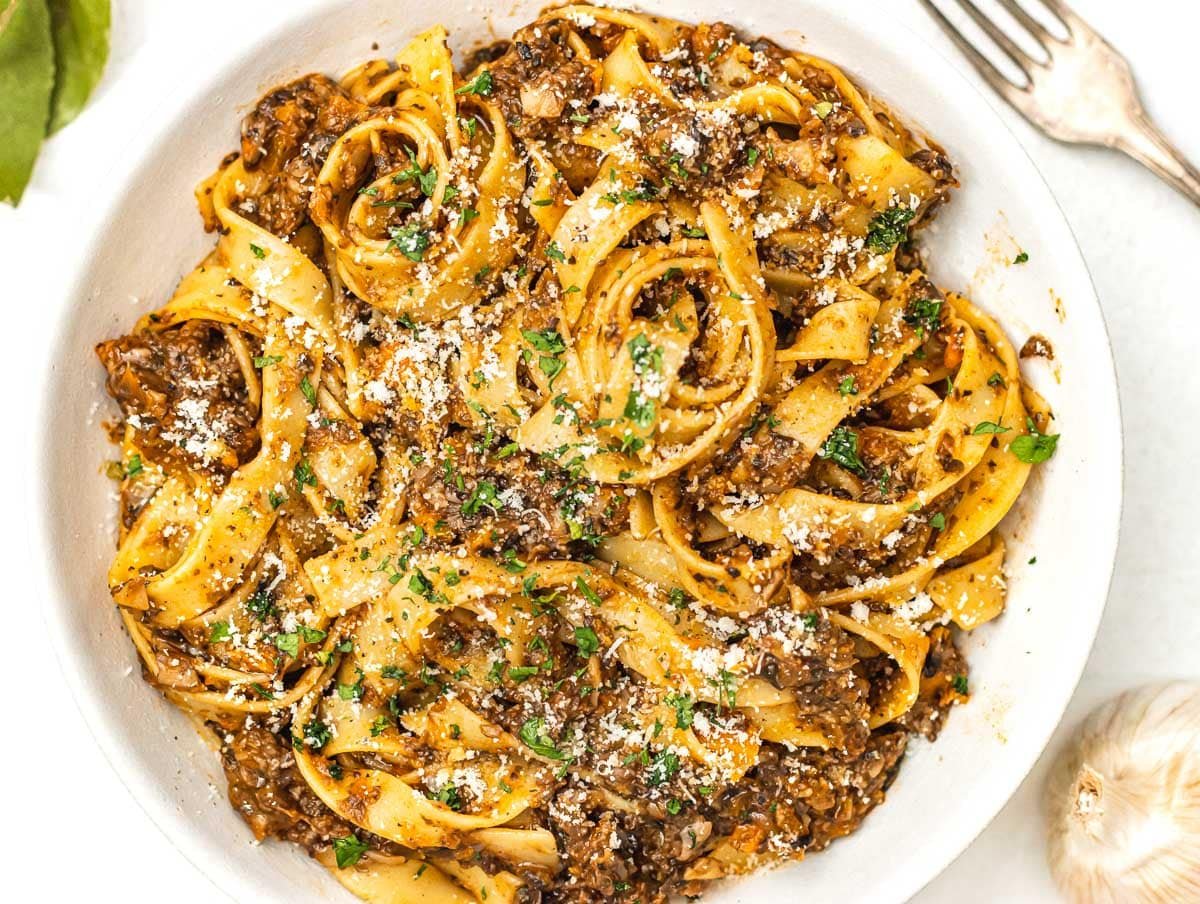 This mushroom ragu is an easy, meatless alternative to Bolognese sauce that you can use with lasagna, pasta, and polenta.
It's excellent for an everyday family dinner as you can make it in about 30 minutes with simple, affordable ingredients.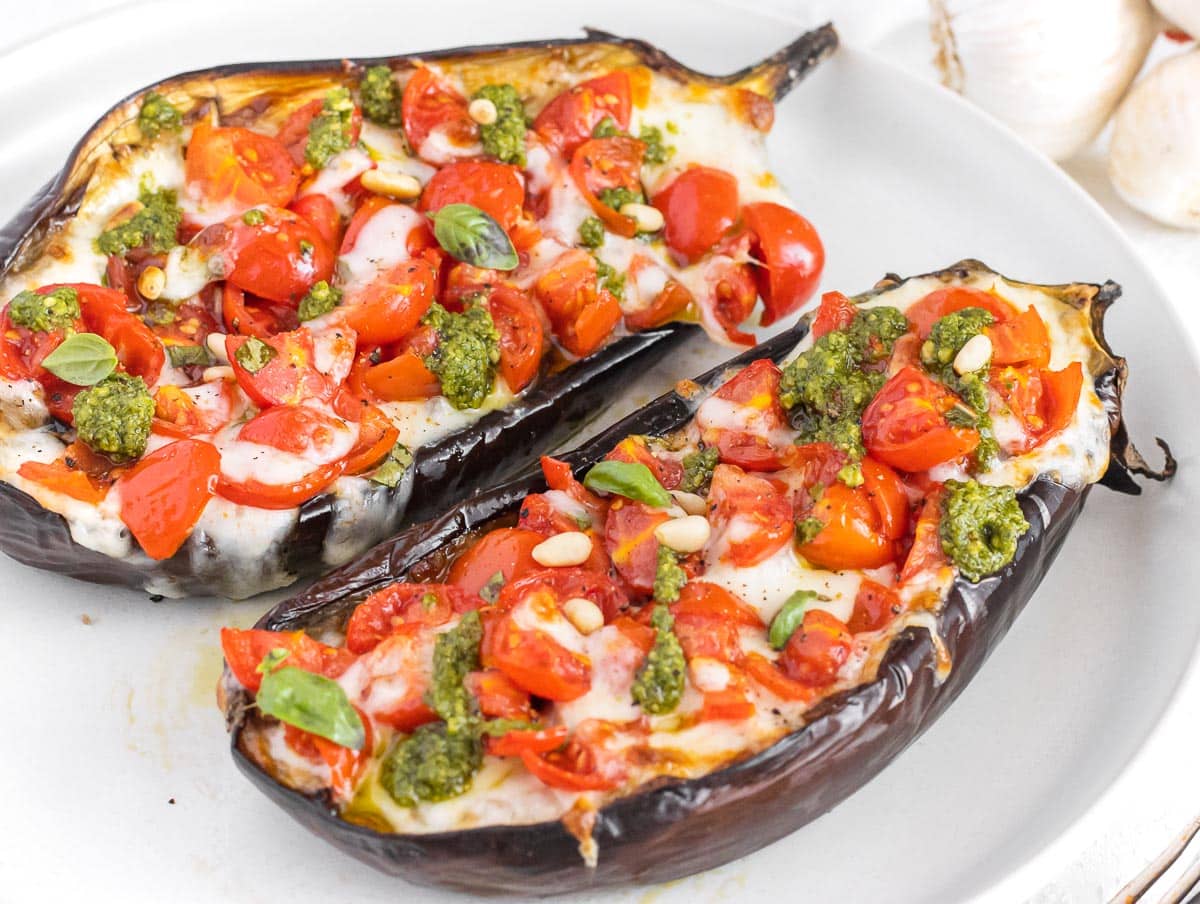 You can make these tender oven-roasted eggplants with your favorite filling.
It's a healthy and affordable recipe when eggplants are in season. For a cozy family dinner, serve it as a main with basil pesto or tahini sauce.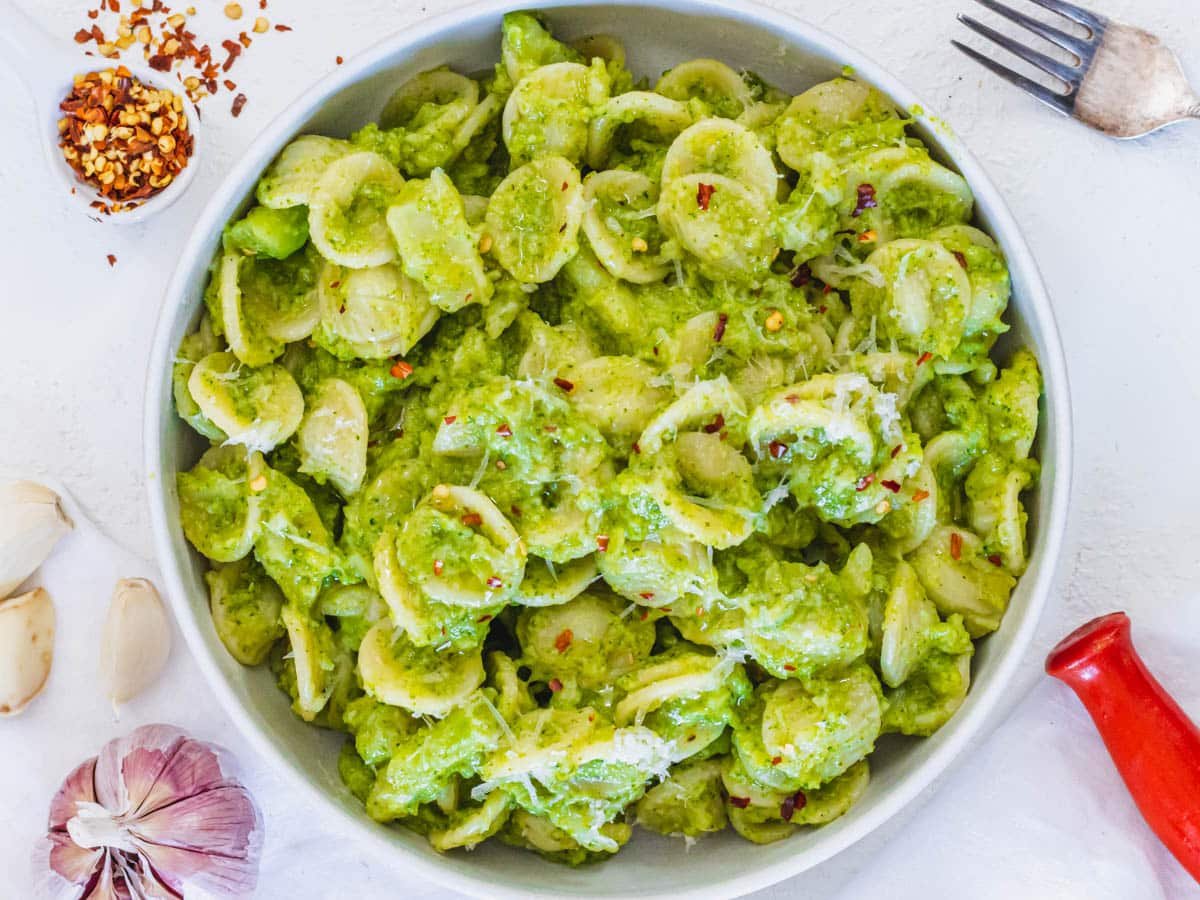 This Italian-inspired broccoli pasta will surely please the pickiest of eaters due to its rich taste and creamy texture.
You can make it in 20 minutes with simple ingredients and add parmesan or non-dairy cheese as garnish.
Pasta with chickpeas, or pasta e ceci, is a family-friendly Italian recipe and a guaranteed crowd-pleaser.
The chickpeas are a convenient protein choice as they're small, easy to eat, and have a mild, nutty flavor that most children enjoy.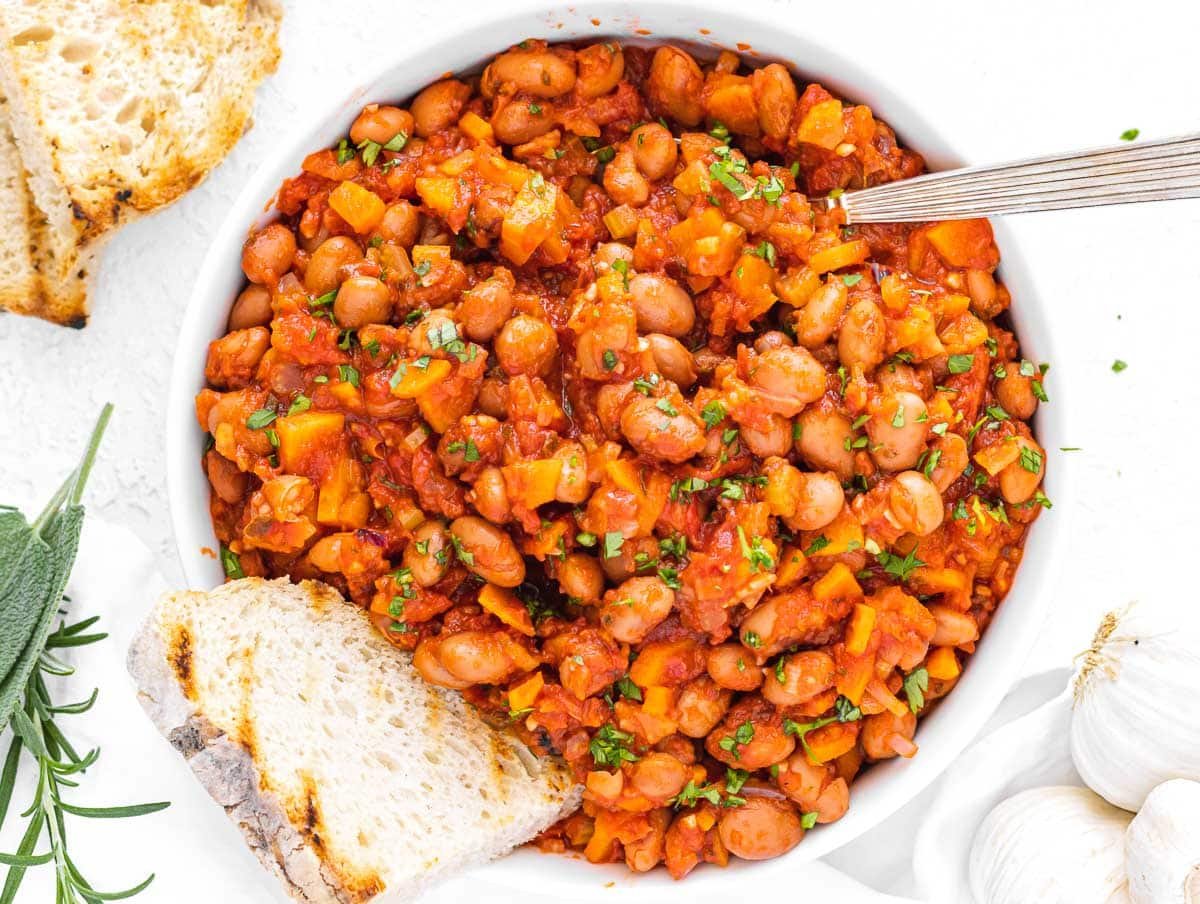 This bean stew is an excellent recipe for a quick and fulfilling family dinner, ready in just over 30 minutes.
It's also great as a meal prep recipe as it keeps well for days, reheats quickly, and is delicious with toasted bread.
You and your family will love these zucchini boats as they are easy to make, have simple ingredients, and have a rich flavor with an affordable protein source (lentils).
It is an excellent recipe as the boats keep well for a few days and reheat well in the microwave.
These stuffed bell peppers are easy to make, healthy, and with affordable pantry staples.
They're excellent as a main meal, a side dish, and meal prep for an activity-packed week ahead.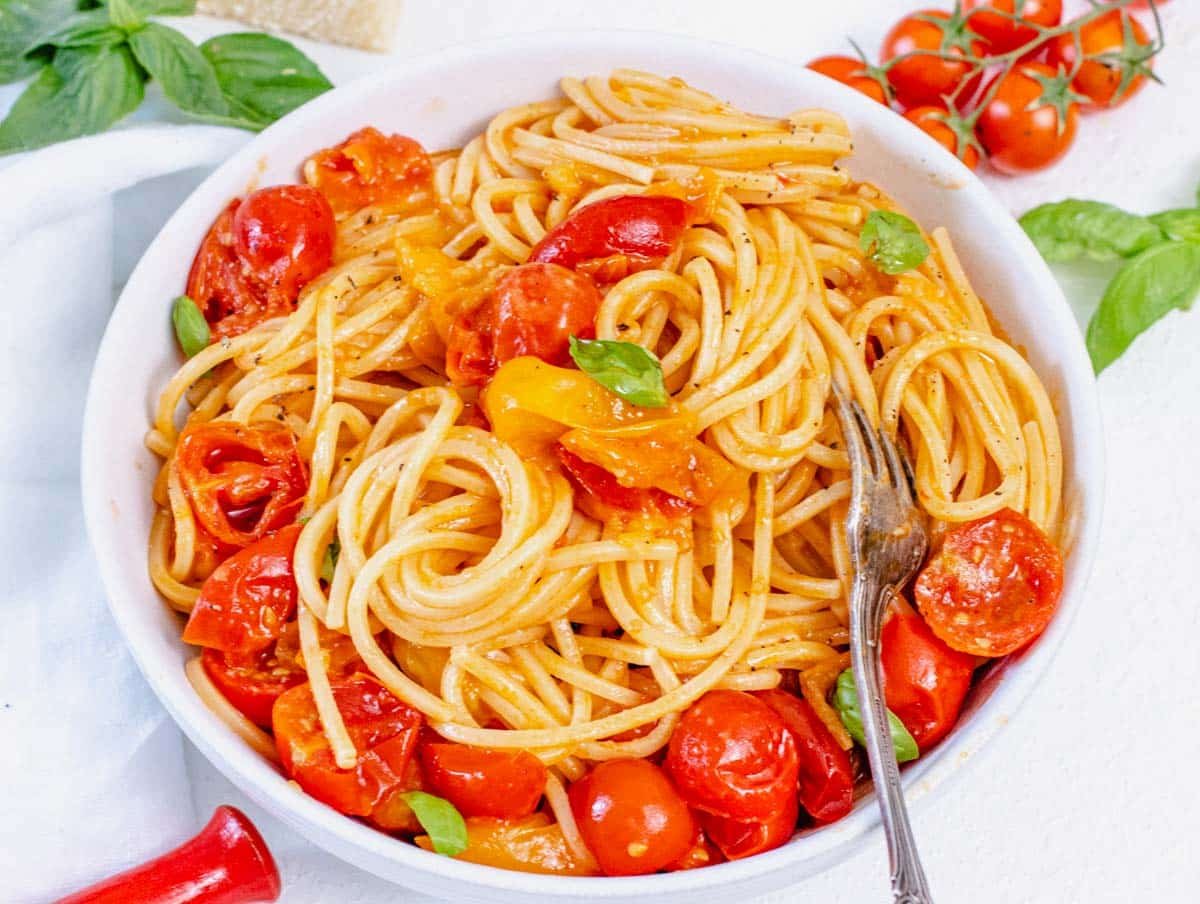 This cherry tomato pasta showcases the creativity and simplicity of Italian food.
The ingredients are simple and affordable and come together in 20 minutes. We use pasta, cherry tomatoes, olive oil, garlic, basil, and optionally, a little cheese.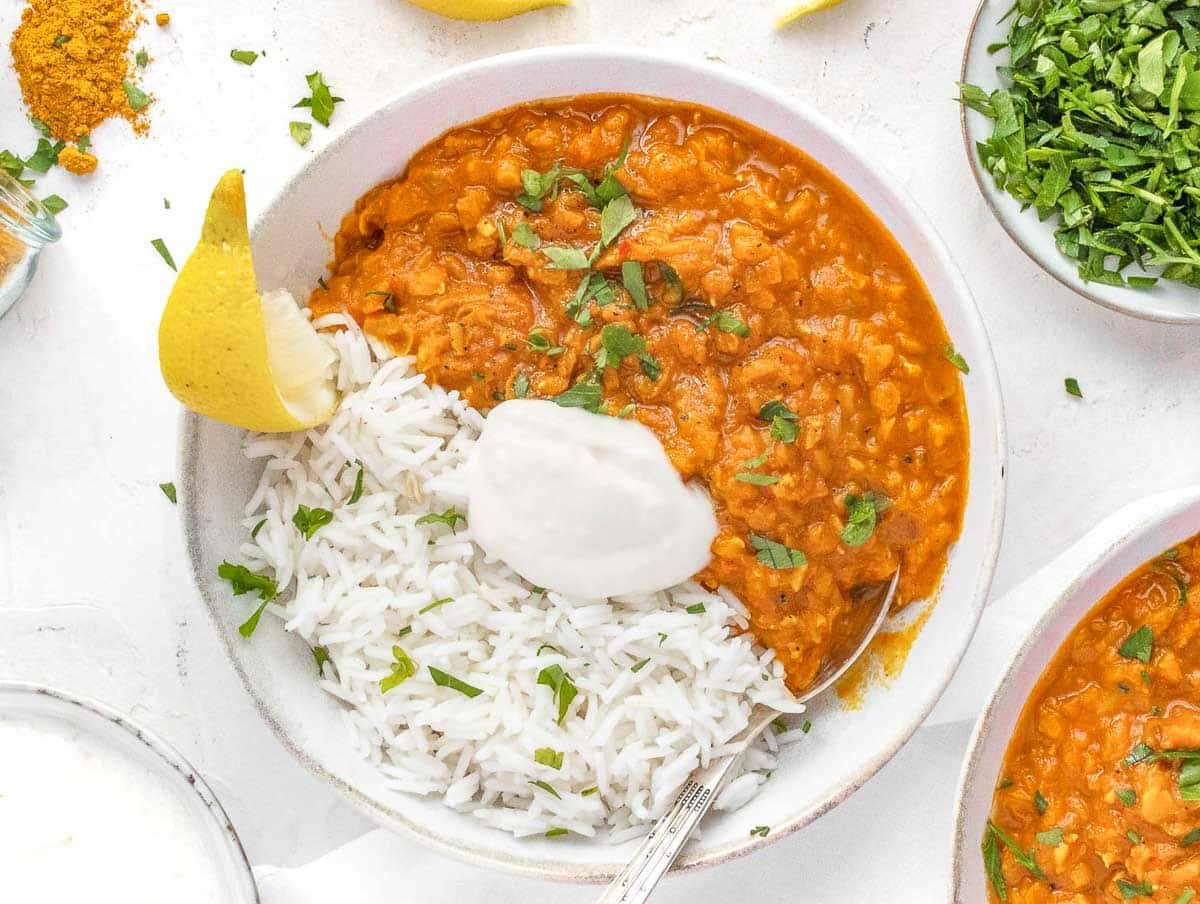 We end this list with a reader–favorite and budget-friendly dinner: red lentil curry.
It's easy to put together and requires minimal effort, and your family will love its creamy and comforting texture.
TIP: Store this coconut lentil curry recipe in an airtight container in the refrigerator for up to 4 days.
How to Store Cheap Meals for a Family
Make ahead: most of these meals are excellent to make ahead as they keep well in the fridge for 3 – 4 days (except pasta). Soups, falafel, and curries will taste better on the second and third days.
Refrigerator: let the dish cool down at room temperature, then transfer it into an airtight container and store it in the fridge for up to 4 days.
Freezer: let them cool down completely, transfer into a freezer-friendly container, and freeze for up to 3 months (except pasta).
Thaw: defrost in the refrigerator over several hours or in the microwave.
Reheat them in the microwave for 3 to 4 minutes or in a pot on the stovetop with an additional dash of water. Reheat the portions you will eat only; try not to reheat them multiple times.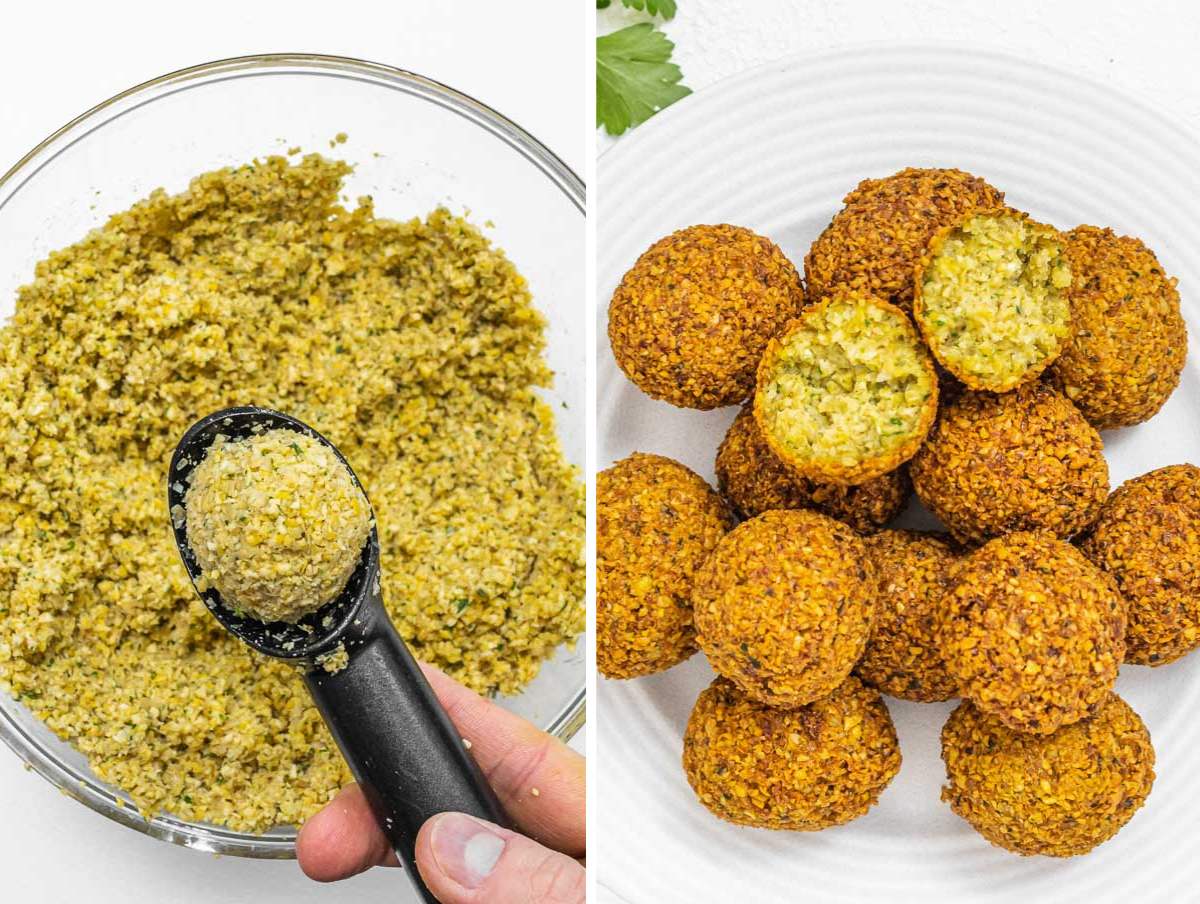 For many more 30-minute meal ideas, check out our 30-minute meal category page.
25 Cheap Meals for a Family
Zucchini boats are a tasty and family-friendly recipe to enjoy the wonderful flavor of zucchini.Our recipe contains no meat, and it's an affordable and wholesome meal. Thanks to their robust flavor, you can serve them as a fulfilling main or appetizer for most occasions.
Ingredients
4

medium

zucchini

1

tablespoon

extra virgin olive oil

1

medium

onion

finely chopped

3

cloves

garlic

pressed or grated

1

can (15 oz)

lentils

½

cup

walnuts

chopped

1

can (15 oz)

crushed tomatoes

2

tablespoons

soy sauce

½

teaspoon

dried oregano

1

teaspoon

salt

or more to taste

2

twists

black pepper

4

tablespoons

grated parmesan

or non-dairy cheese
Garnish
1

tablespoon

chopped parsley

optional

½

lemon

optional
Instructions
Wash and cut 4 medium zucchini in half lengthwise.Scoop out some of the flesh of the zucchini and chop it finely with a knife or in a food processor. Also, finely chop onion and garlic.

Preheat the oven to 400°F or 200°C.In a large skillet, warm up 1 tablespoon extra virgin olive oil and gently fry 1 medium onion (chopped) for 3 minutes, then add 3 cloves garlic (grated) and chopped zucchini pulp and cook for 5 minutes.

Add 1 can (15 oz) lentils (drained and rinsed), ½ cup walnuts (chopped), 1 can (15 oz) crushed tomatoes, 2 tablespoons soy sauce, ½ teaspoon dried oregano, 1 teaspoon salt, and 2 twists black pepper.Simmer for 10 minutes on medium to low heat, stirring occasionally.

After 10 minutes, your filling should be rich, tasty, and thick. Taste and adjust for salt and spices.

Fill the zucchini shells with the lentil mixture and arrange them on a baking tray.Drizzle with olive oil and bake at 400°F or 200°C for about 25 minutes; then sprinkle them with grated parmesan, and bake for 5 more minutes until the cheese melts.

Garnish with freshly parsley or and a squeeze of lemon juice.
Notes
Nutrition information is an estimate for one zucchini boat out of eight.
STORAGE
Make ahead: this is an excellent recipe to make ahead as the zucchini boats keep well for a few days and also reheat well in the microwave. You can use them for meal prep and putlocks.
Refrigerator: store them in the fridge for 3 – 4 days. Keep them on a serving plate wrapped in film or an airtight container.
Reheat them in the microwave for about 2 minutes or in a preheated oven at 400°F or 200°C for about 10 minutes.
Freezer: you can assemble and freeze the zucchini boats before baking them. They keep for about three months in the freezer. Thaw them in the refrigerator for a few hours, then bake.
Frozen and thawed zucchini boats will have a different texture than fresh-baked zucchini. That's because freezing changes the structure of the zucchini, making it a little softer.
Nutrition
Calories:
218
kcal
,
Carbohydrates:
29
g
,
Protein:
12
g
,
Fat:
7
g
,
Saturated Fat:
1
g
,
Polyunsaturated Fat:
3
g
,
Monounsaturated Fat:
2
g
,
Trans Fat:
0
g
,
Cholesterol:
2
mg
,
Potassium:
777
mg
,
Dietary Fiber:
12
g
,
Sugar:
6
g
,
Vitamin A:
386
IU
,
Vitamin B6:
0.5
mg
,
Vitamin C:
29
mg
,
Vitamin E:
1
mg
,
Vitamin K:
19
µg
,
Calcium:
90
mg
,
Folate:
186
µg
,
Iron:
4
mg
,
Manganese:
1
mg
,
Magnesium:
81
mg
,
Zinc:
2
mg
Tried this recipe?
Leave a comment below or mention @theplantbasedschool on Instagram. We are also on Facebook, Pinterest, YouTube, and TikTok.
If you liked these cheap meals for a family, you might also enjoy the following:
---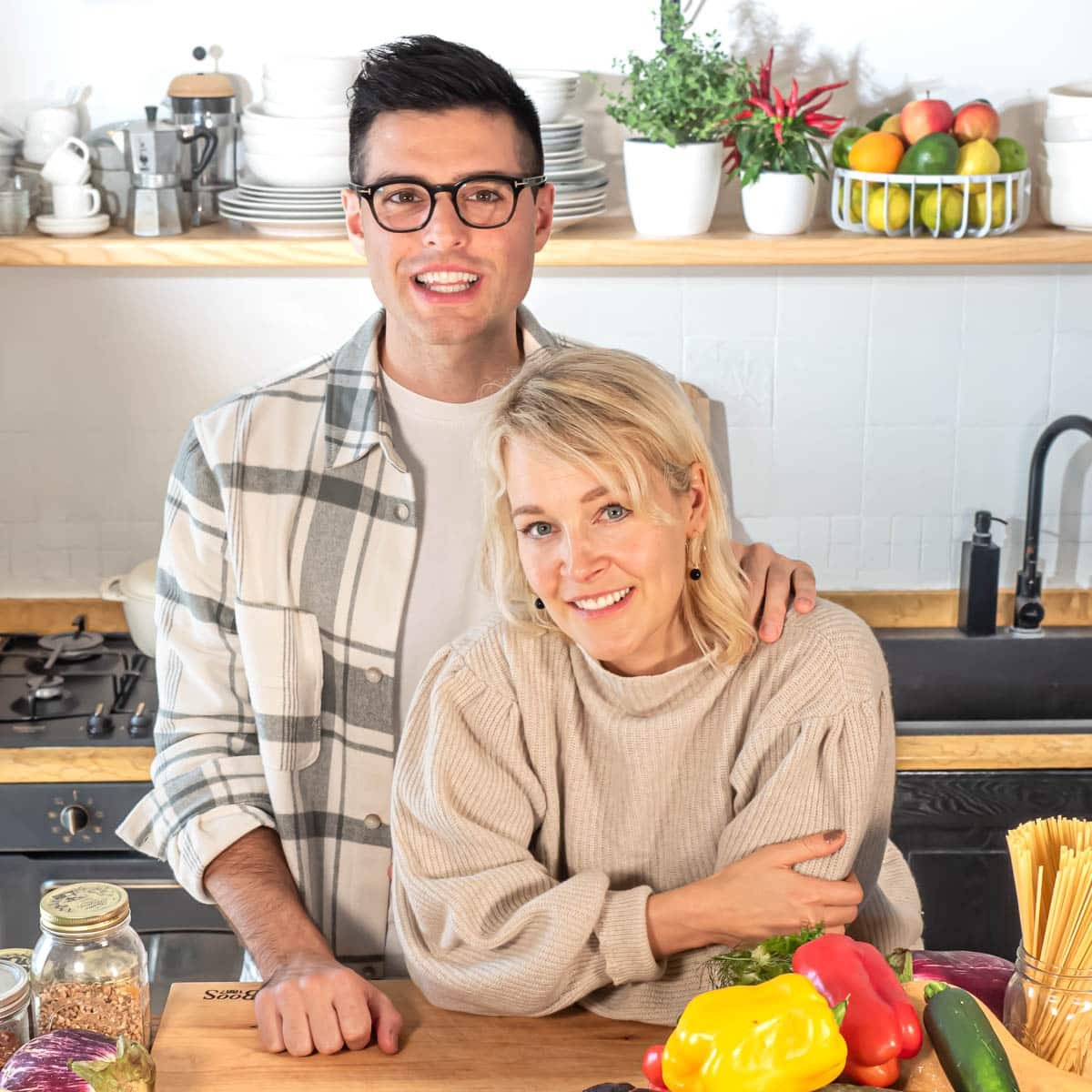 Hi! We are Nico & Louise
Welcome to The Plant-Based School, a food blog with easy, tasty, and wholesome recipes.
Our aim is to help you and your family eat more veggies through delicious recipes with simple ingredients.
Easy right?