If you're looking for easy desserts that take little time to prepare but offer maximum flavor and appeal, this is the list for you!
Most of these 35 desserts contain 8 ingredients or less, making them perfect for everyday treats, celebrations with friends, and Holiday desserts.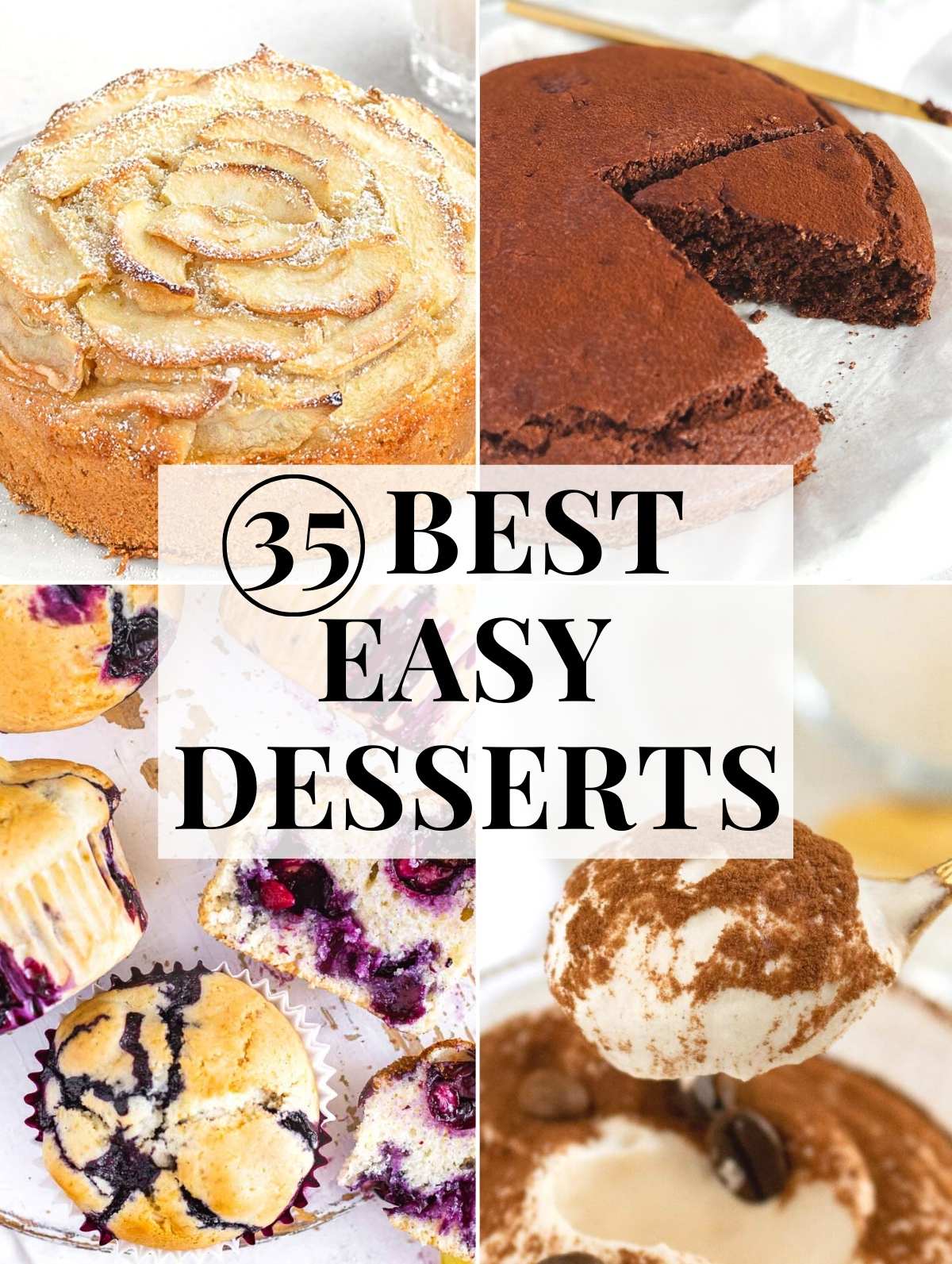 On this page:
Easy cake recipes
1. Apple cake
You won't believe how soft, moist and easy this apple cake is. Make it with white flour, or whole-wheat flour or fill it with a mouthwatering 5-minute custard, it's a fun and delightful crowd-pleaser.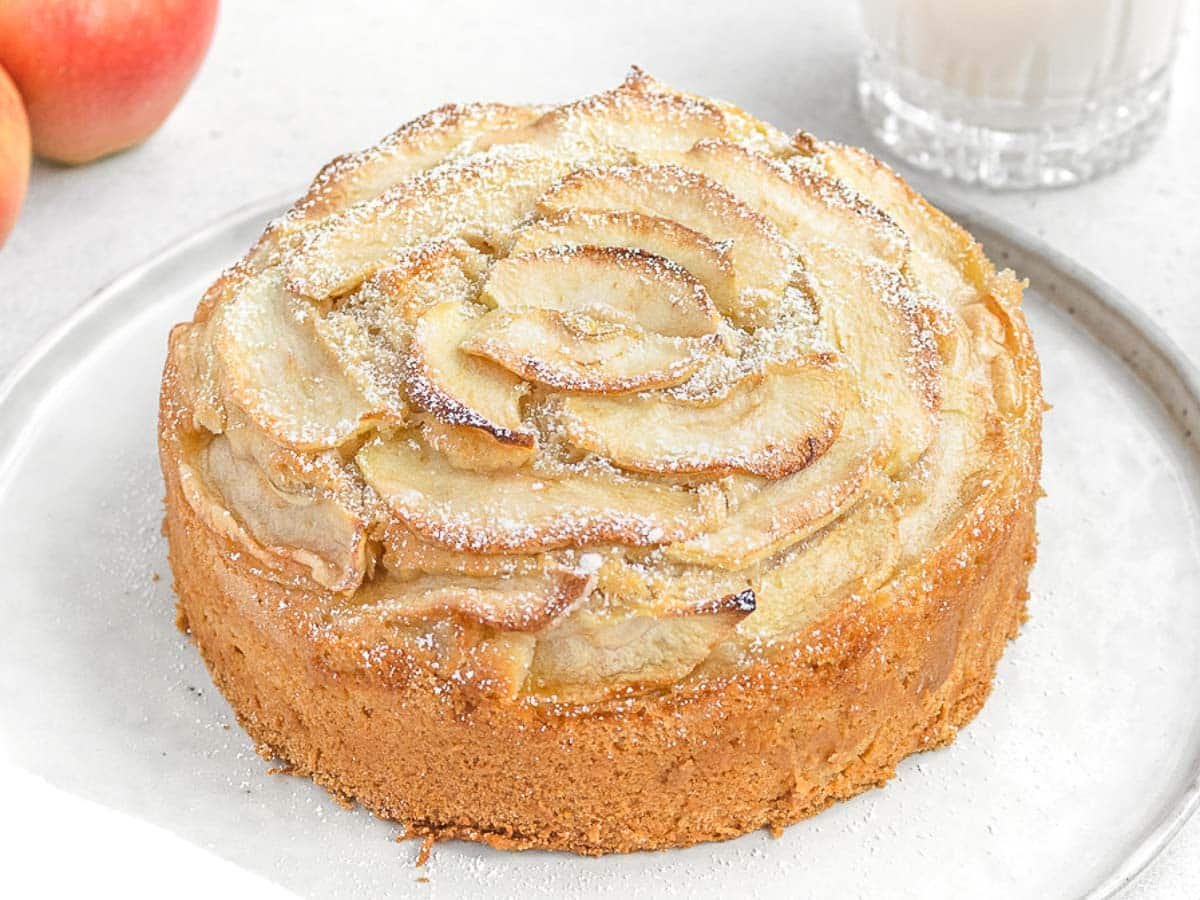 2. Lemon blueberry cake
This lemon blueberry cake is an easy 8-ingredient single-layer cake packed with fresh blueberries and a soft and moist texture. It's a guaranteed family-favorite and perfect as a snack or light dessert.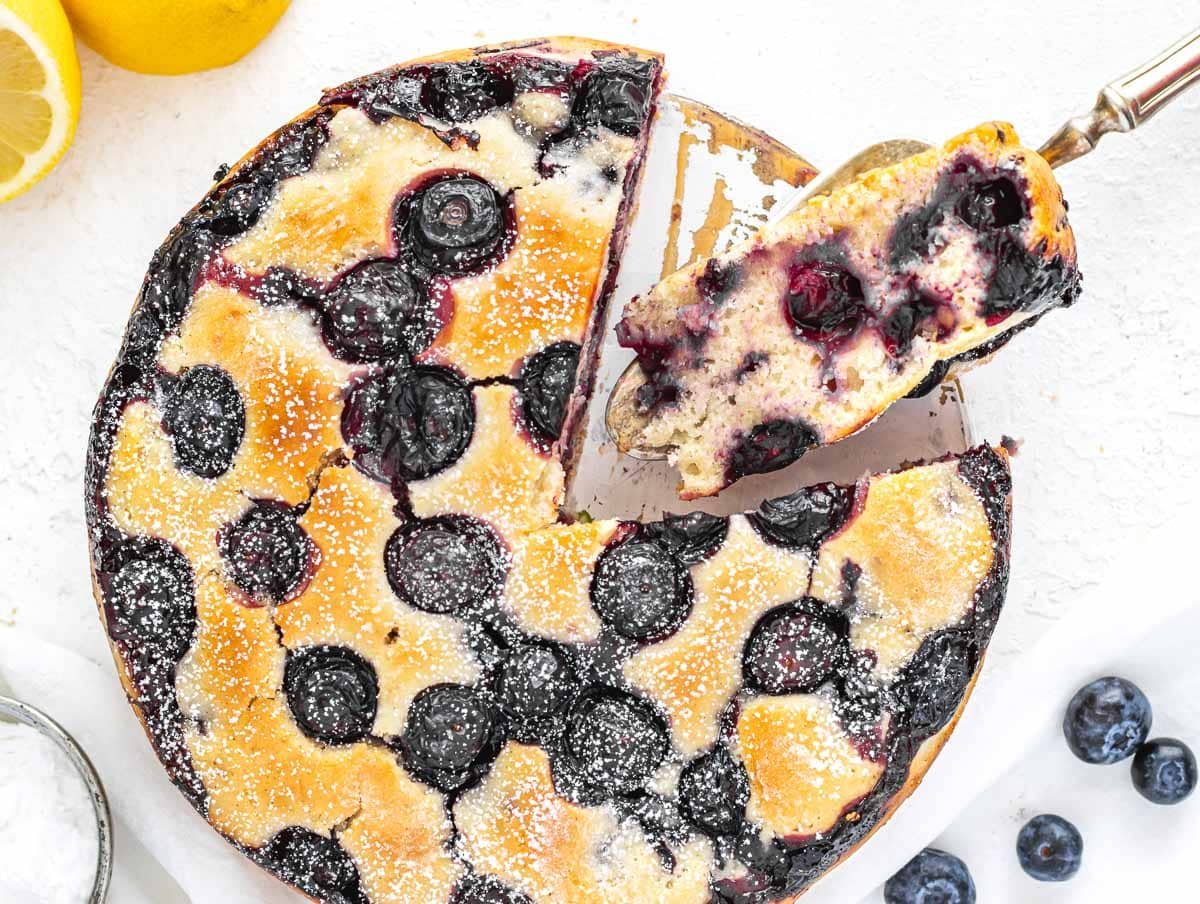 3. Carrot cake
This carrot cake is packed with flavor, with just the right amount of moistness. Unlike most carrot cake recipes, ours does not contain a ton of sugar or oil. Try it, and you'll never bake any other carrot cake again!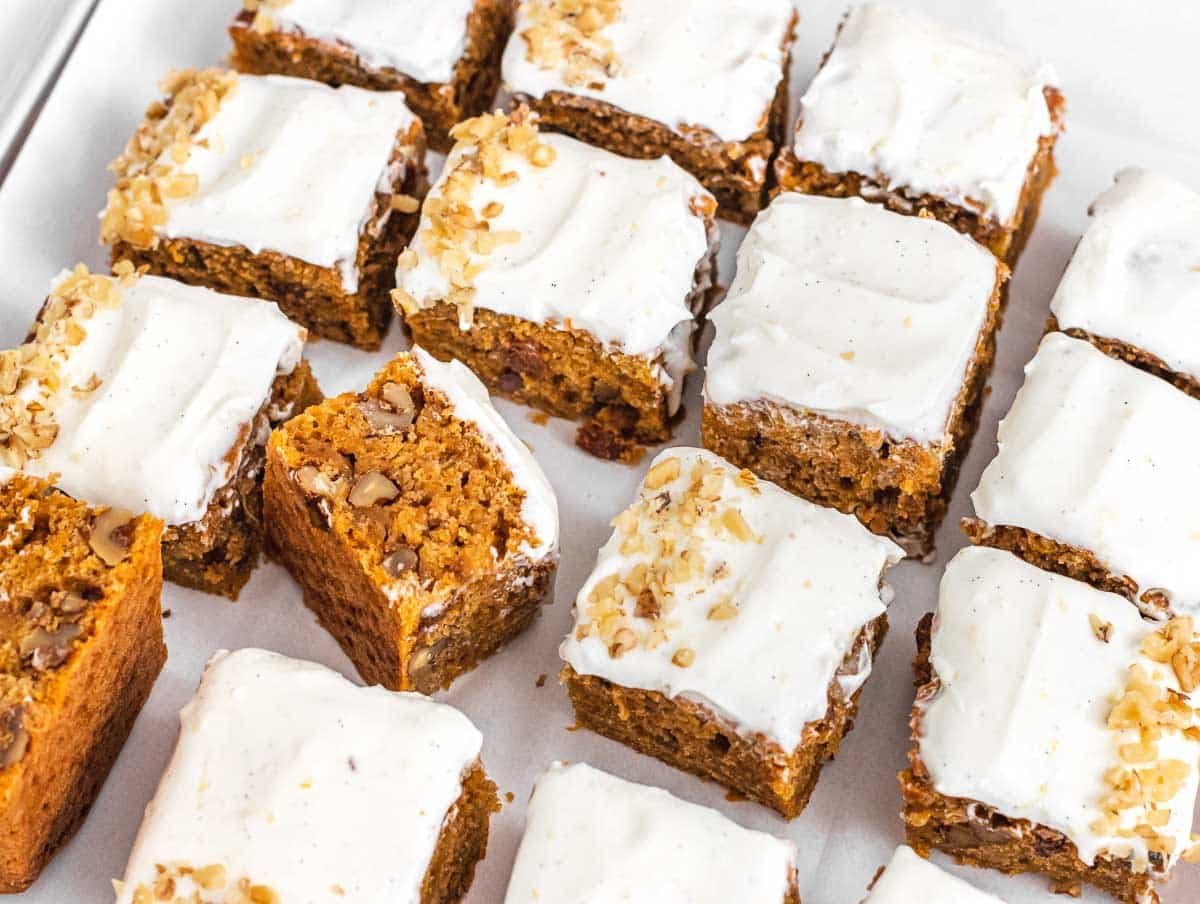 4. Lemon cake
This egg-free lemon cake is soft, light, moist, and incredibly easy to make, with a few simple ingredients that you probably already have in your pantry. Eat as is, or make a glossy lemon curd filling for an elegant and indulgent dessert.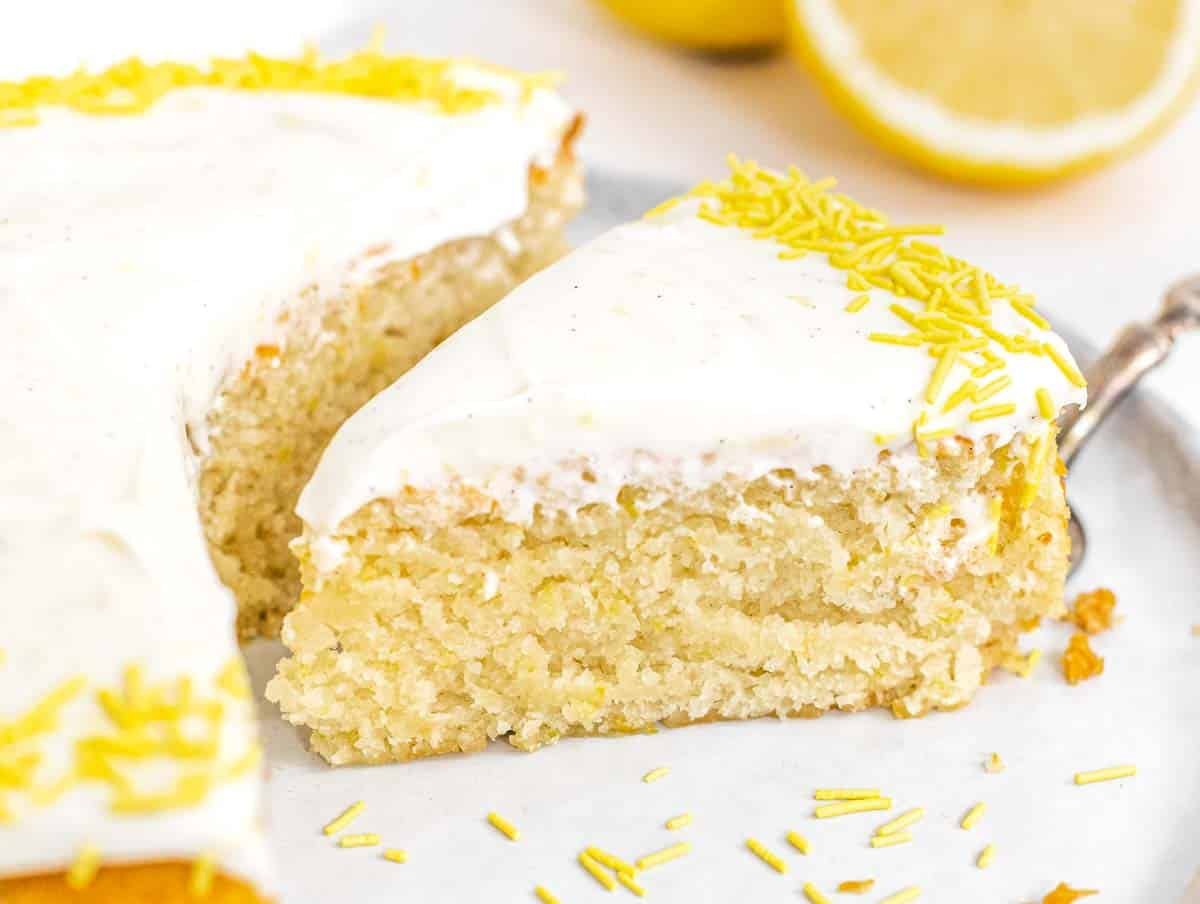 5. Banana bread
One-bowl, one-fork, 7-ingredient banana bread. You can make the best, easiest egg-free banana bread any time you feel like it, without needing complicated ingredients.
6. Pear cake
Our pear cake is soft, moist, fruity, and easy to make at home. You only need 7 simple ingredients to make this pear-packed dessert.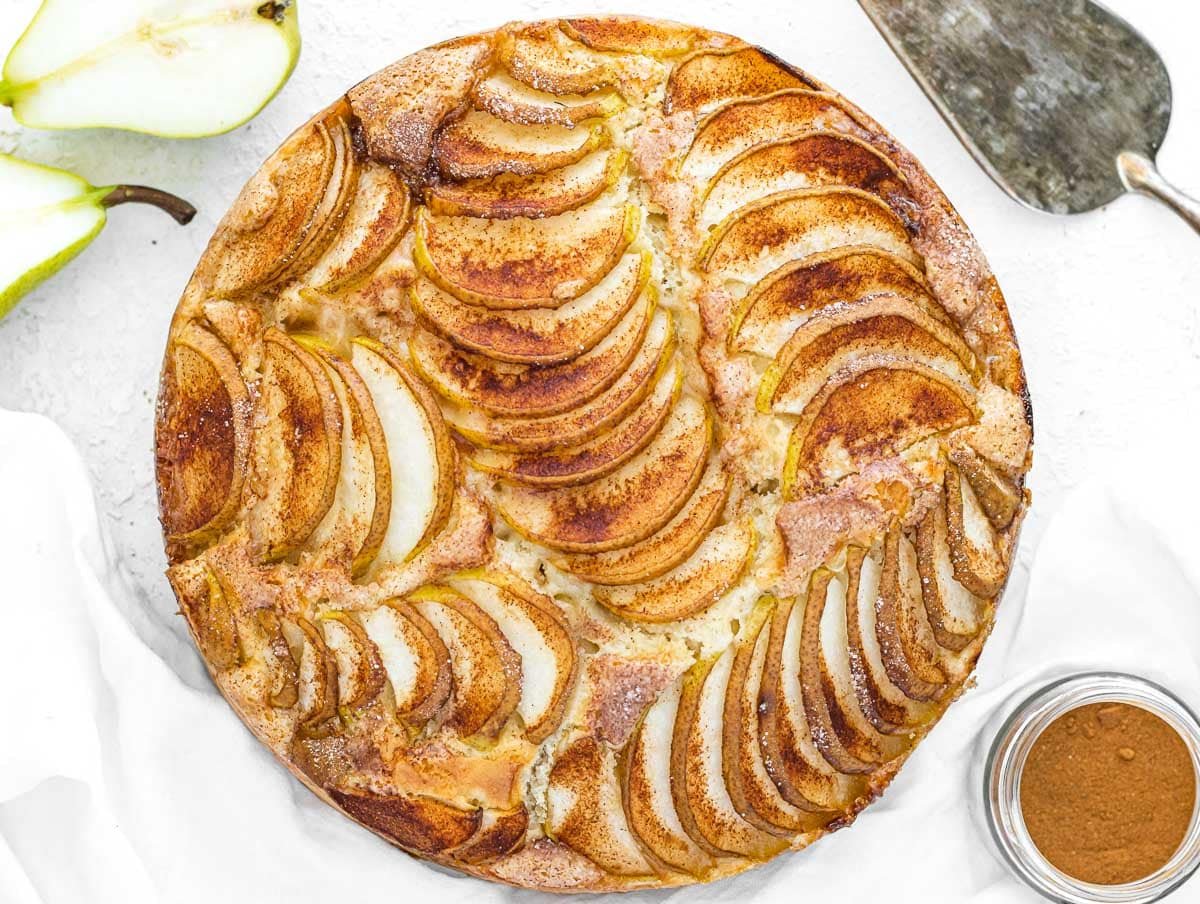 7. Easy chocolate cake
This super easy chocolate cake is a quick and simple recipe that melts in your mouth. It's not your traditional layered cake, but a shorter and easier-to-make version.
8. Easy zucchini bread
Here's a moist and egg-free zucchini bread with less fat and reduced sugar; without compromising flavor. Grated zucchini, walnuts and chocolate chips make for a wholesome and delightful bread - try it for your next brunch or breakfast!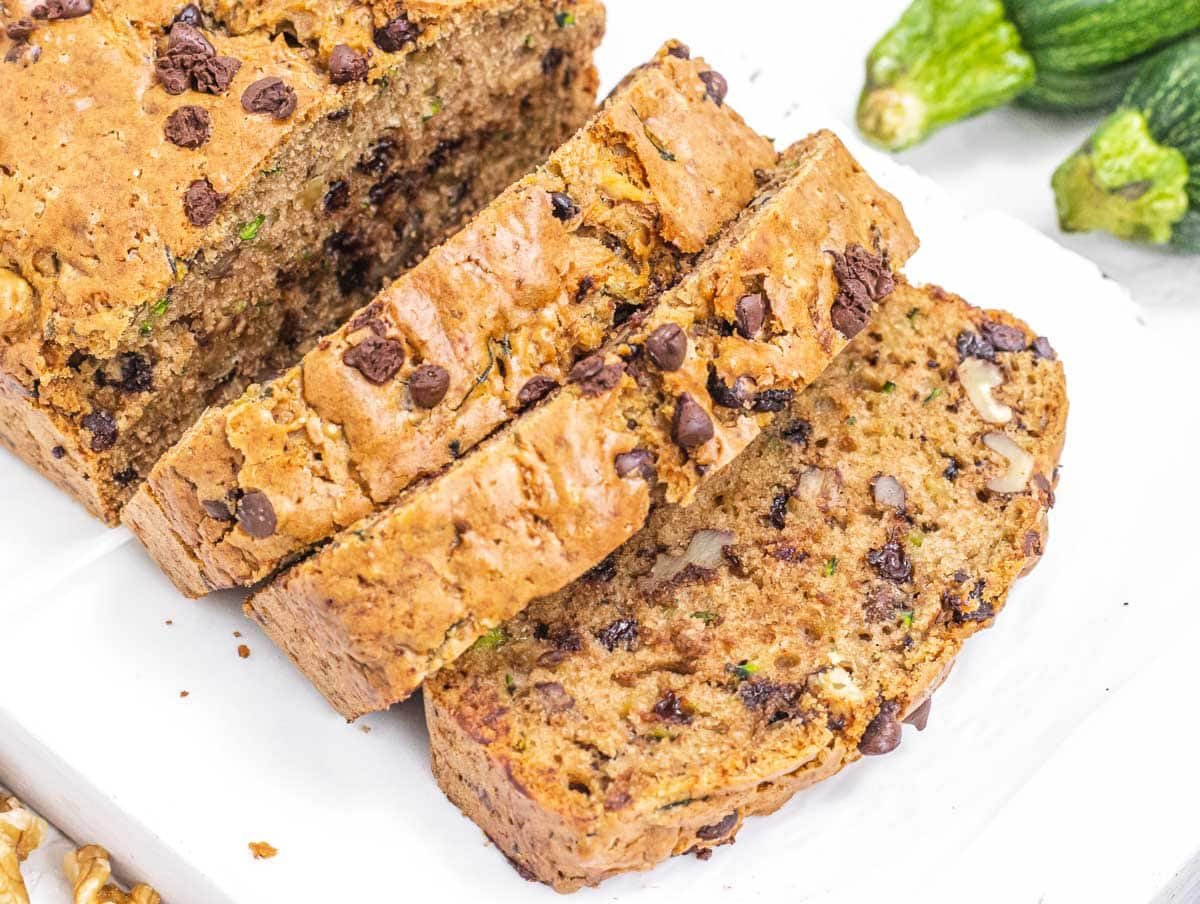 9. Blueberry pound cake with glaze
This lemon blueberry pound cake is a quick and easy recipe you can put together in 5 minutes with a few simple ingredients.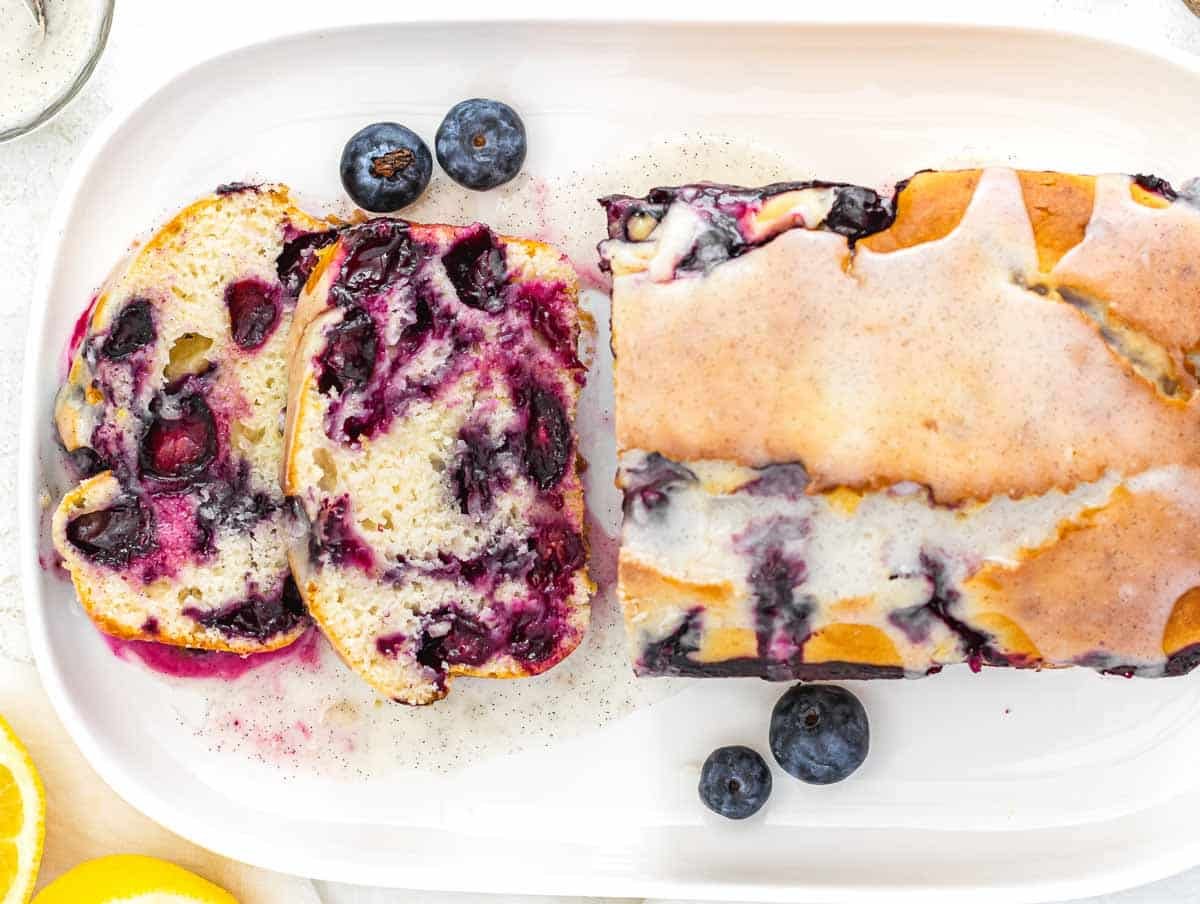 10. Orange cake
This orange cake is light, soft, and easy to make with simple ingredients and fresh oranges. You can eat it as is or fill it with a 5-minute delicious orange curd filling.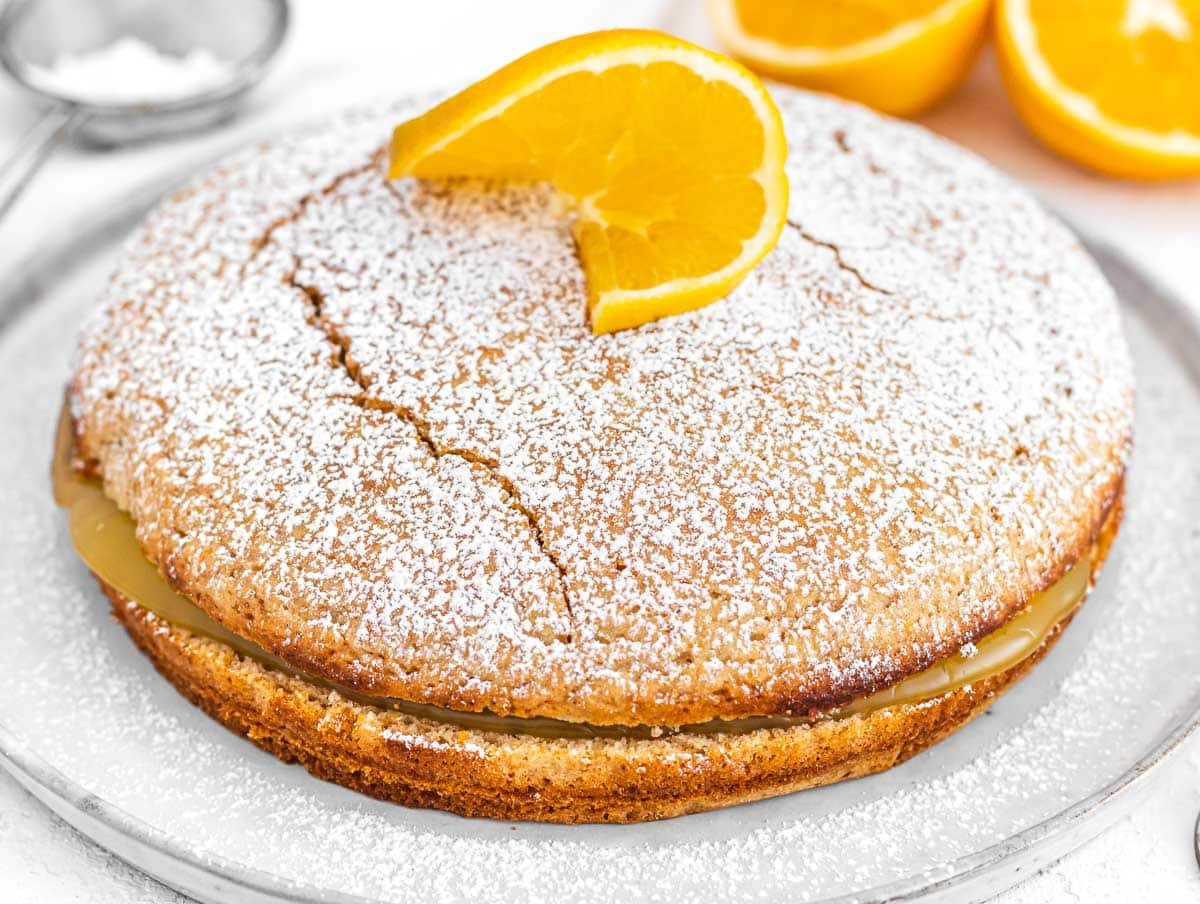 11. Brownie cake
This chocolate brownie cake is an easy recipe made with 5 simple ingredients. Packed with chocolate flavor, it can be served warm, with ice cream, or at room temperature.
12. Coffee cake
This light and airy coffee cake is a very easy cake to make with simple ingredients you already have in your pantry. Eat as is or fill it with a 5-minute hazelnut custard.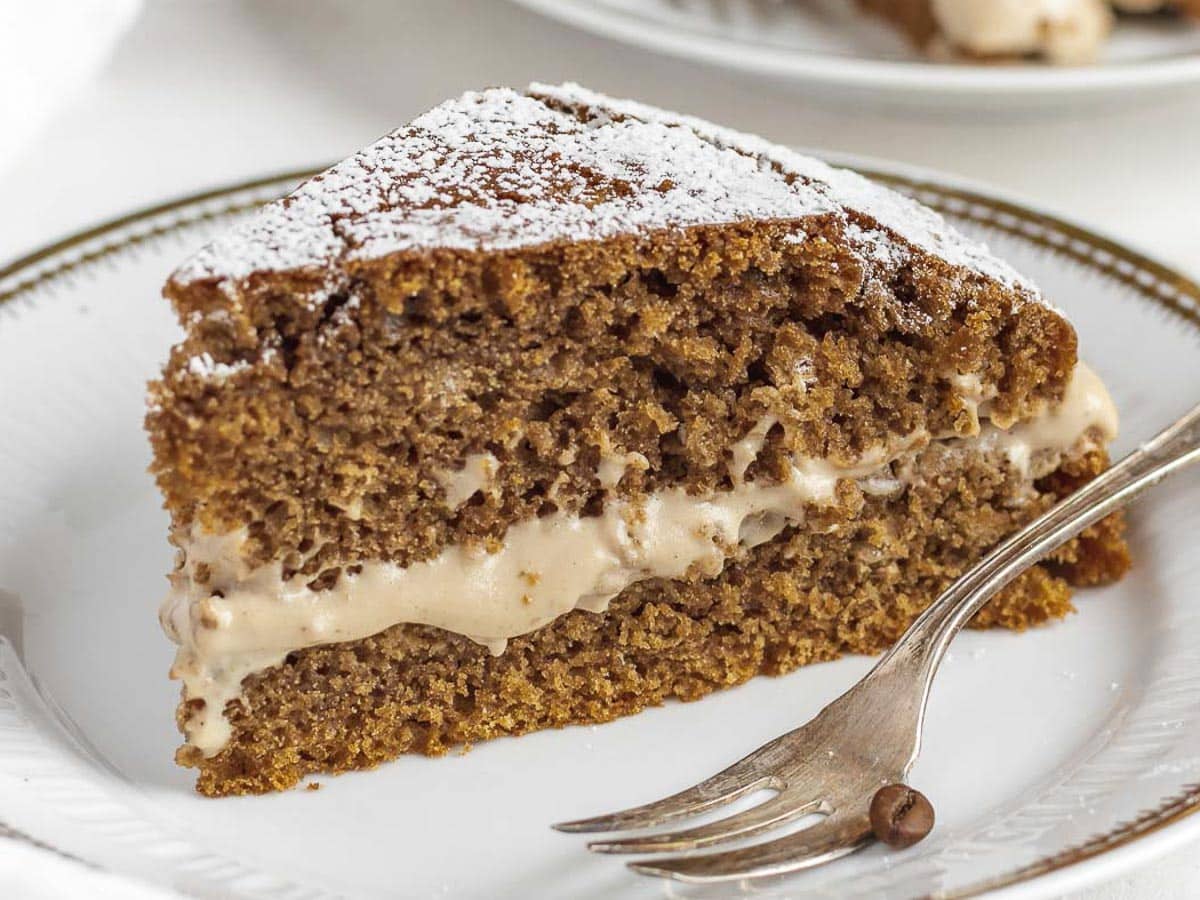 Easy muffin recipes
These quick and easy muffin recipes are perfect as desserts, snacks, and for the Sunday brunch buffet.
13. Blueberry muffins
These egg-free blueberry muffins are soft, light, moist, and packed with juicy blueberries. They are easy to make with only 8 simple ingredients; you can whip them up in just 5 minutes.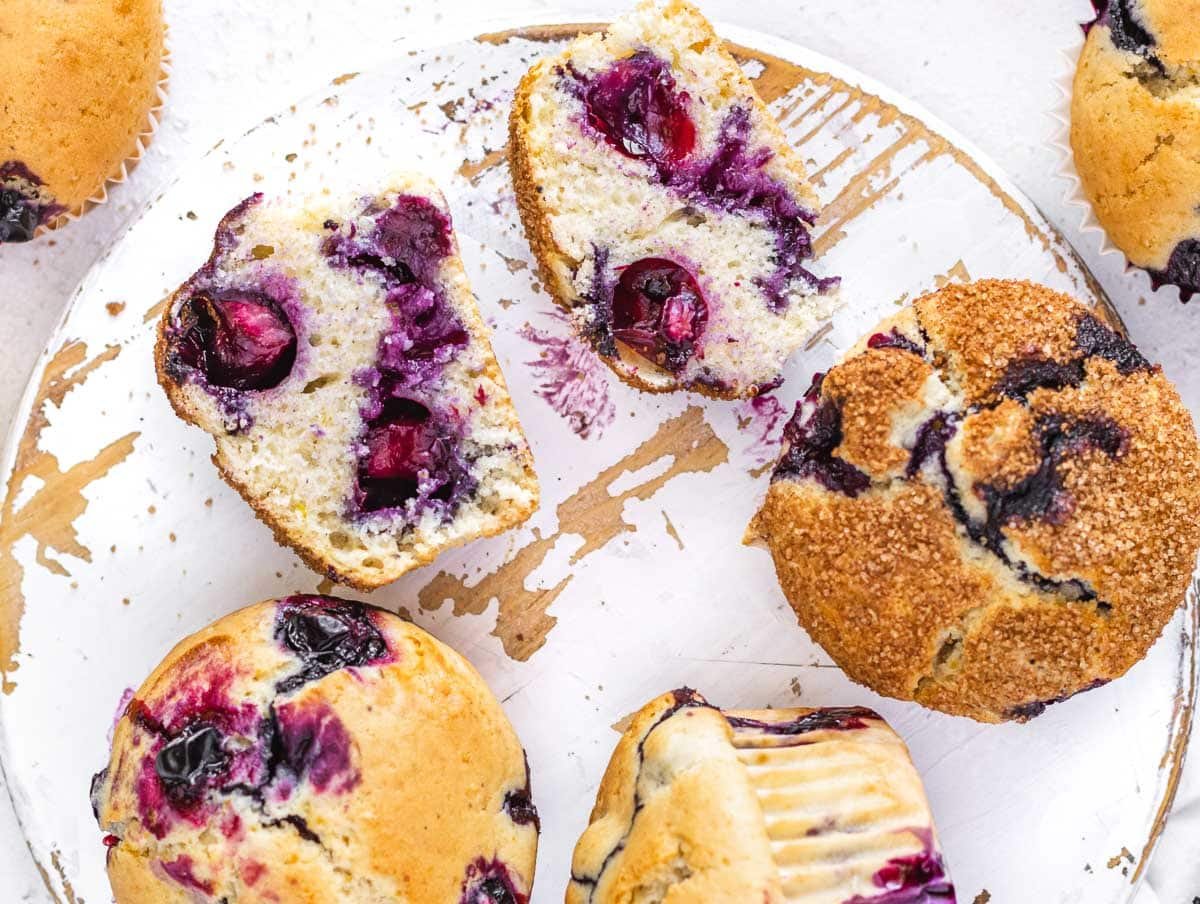 14. Sweet potato muffins
These sweet potato muffins are soft and very easy to make, with 10 simple pantry ingredients. In less than 30 minutes, you can make these vibrant and rich muffins.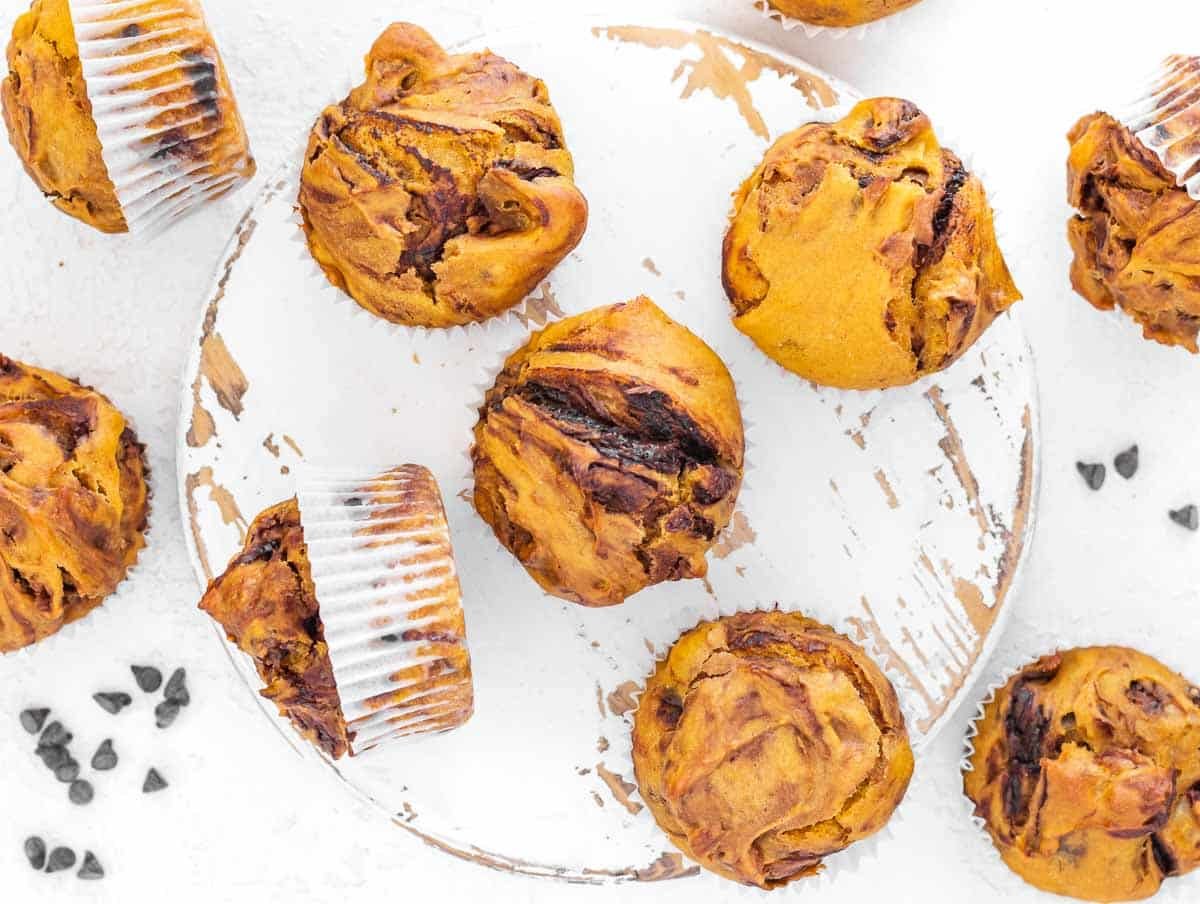 15. Oat flour muffins
Oat muffins are easy to make and contain plenty of fiber and natural sugars that will give you a slow release of energy and keep you full longer. In just about 30 minutes, these muffins will be ready to eat, perfect for breakfast and as a snack!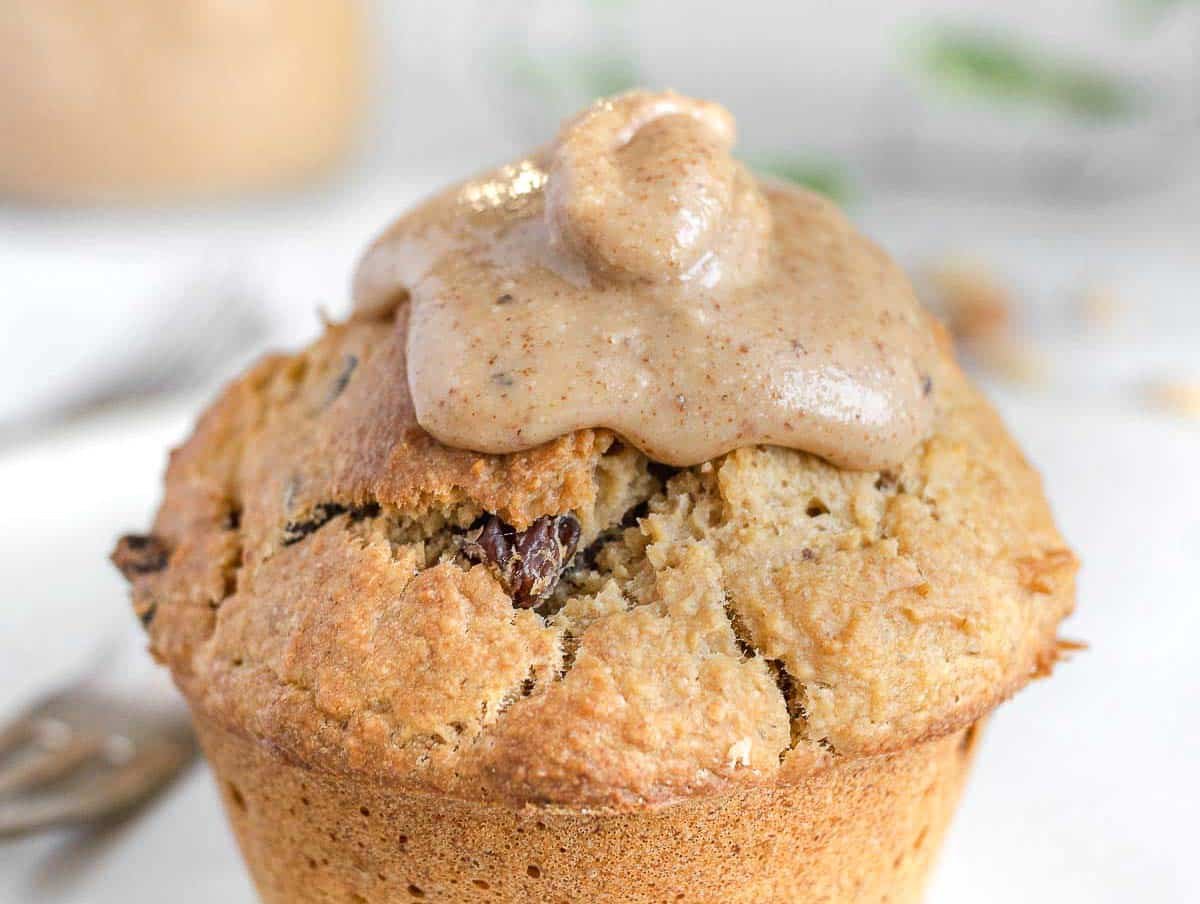 16. Zucchini chocolate chip muffins
Soft, wholesome, and with chocolate chips, these zucchini muffins are a breakfast and brunch winner. Make them in less than 30 minutes (baking included) and enjoy them as a quick breakfast on the go, or as a healthy snack.
17. Apple muffins
These easy apple muffins take only 10 minutes of prep time and seven simple ingredients. Sweet, soft, and perfectly tender apple pieces, these muffins are a must-try for breakfast and brunch.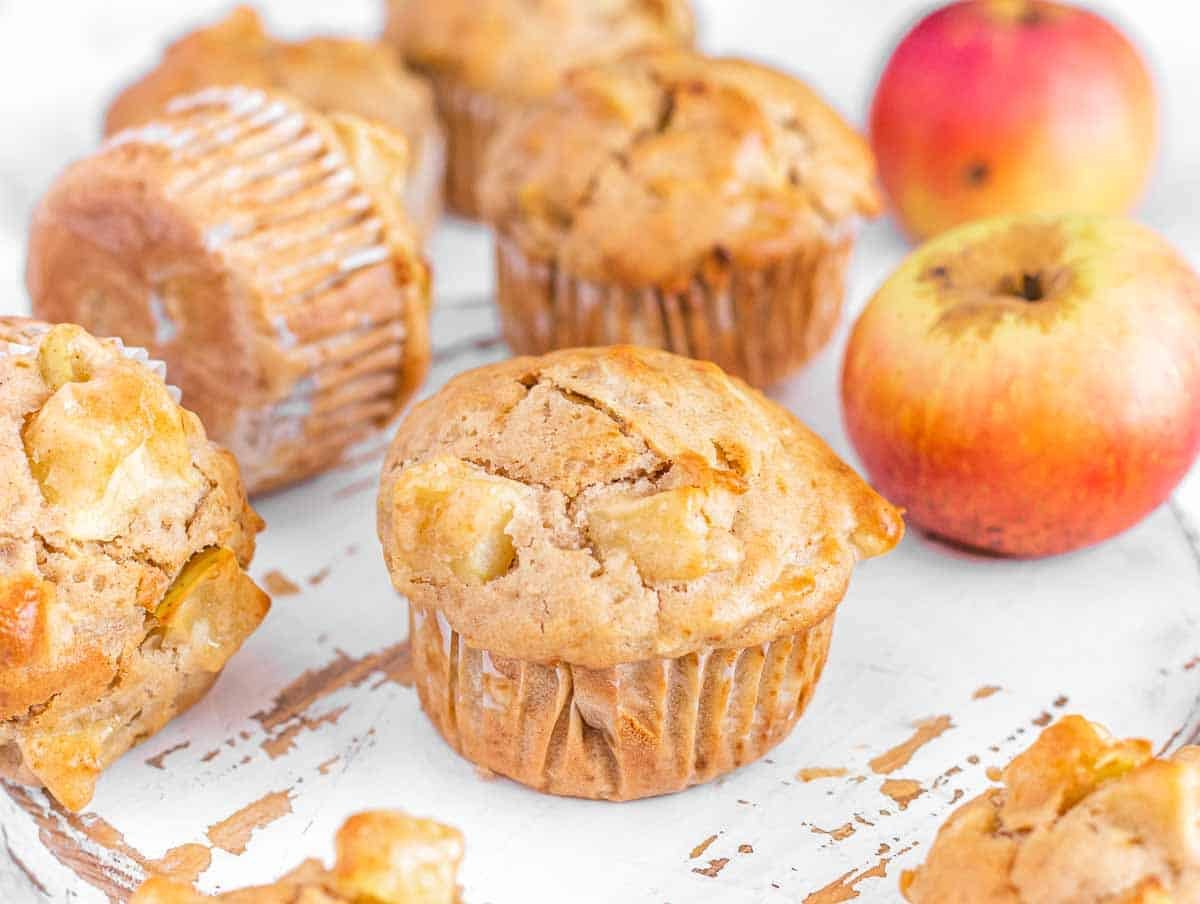 Easy sweets in 30 minutes
Feeling like a sweet treat now? Get a quick dessert with any of these 30-minute recipes that will surely satisfy your sweet tooth
18. Coffee mousse
Coffee mousse is an easy and quick recipe that you can prepare in very little time. It's made with strong black coffee - best if you have espresso - and whipping cream.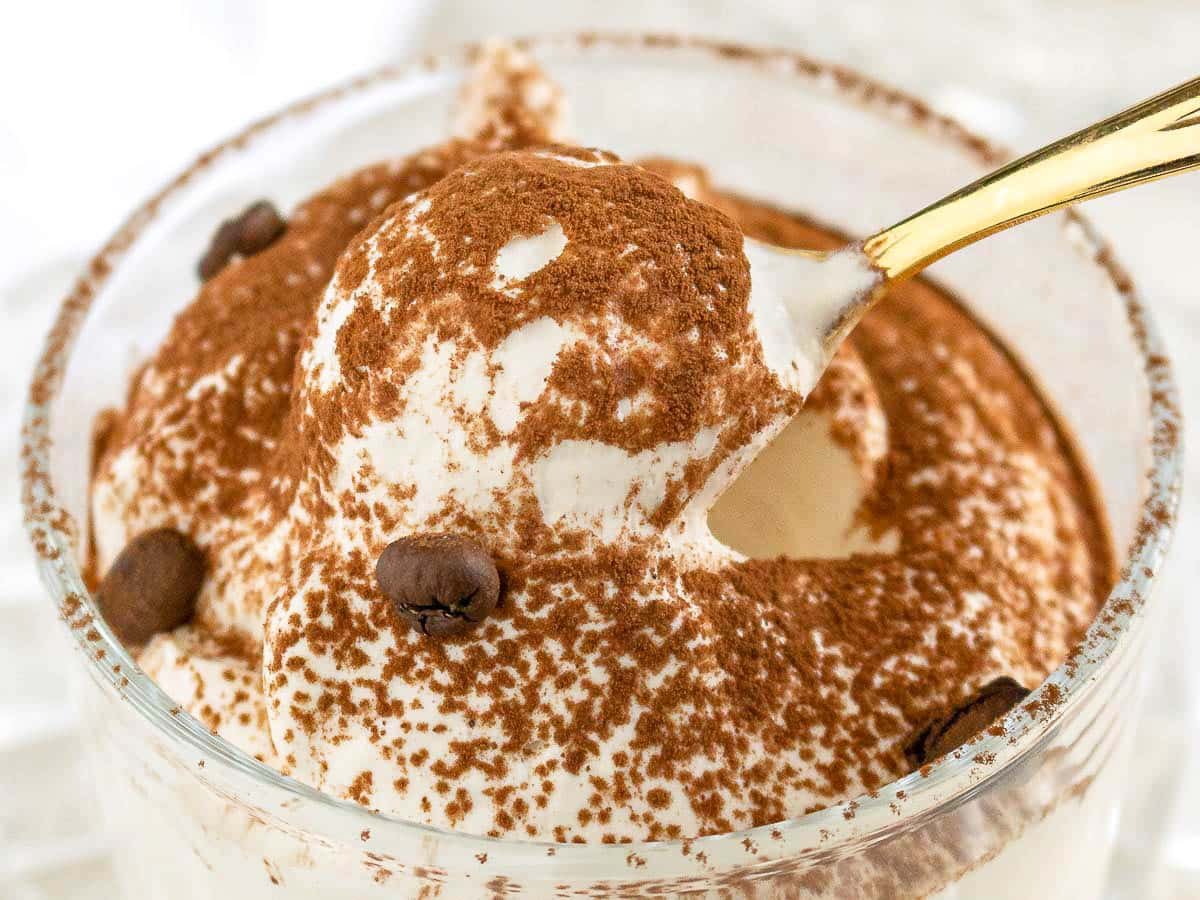 19. Vanilla custard
Our egg-free custard is a velvety smooth, creamy, and delicious recipe that you can make in 10 minutes with 5 simple ingredients. Eat on its own or add to cakes and pastry as a creamy and indulgent filling.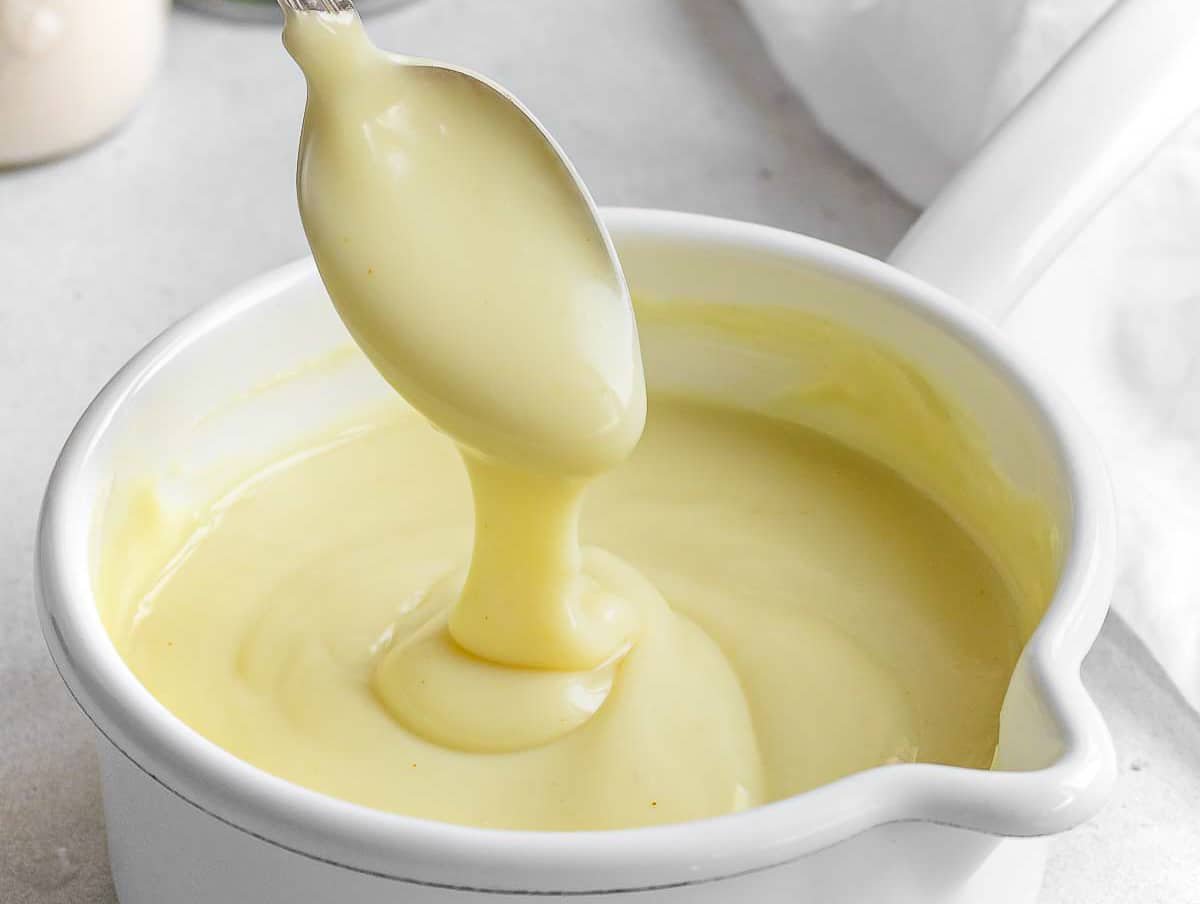 20. Oatmeal pancakes
Oatmeal pancakes are an easy, tasty, and wholesome breakfast recipe you can make with a few pantry staples and enjoy with your family. They take just 10 minutes of preparation time and cook fast on a pan.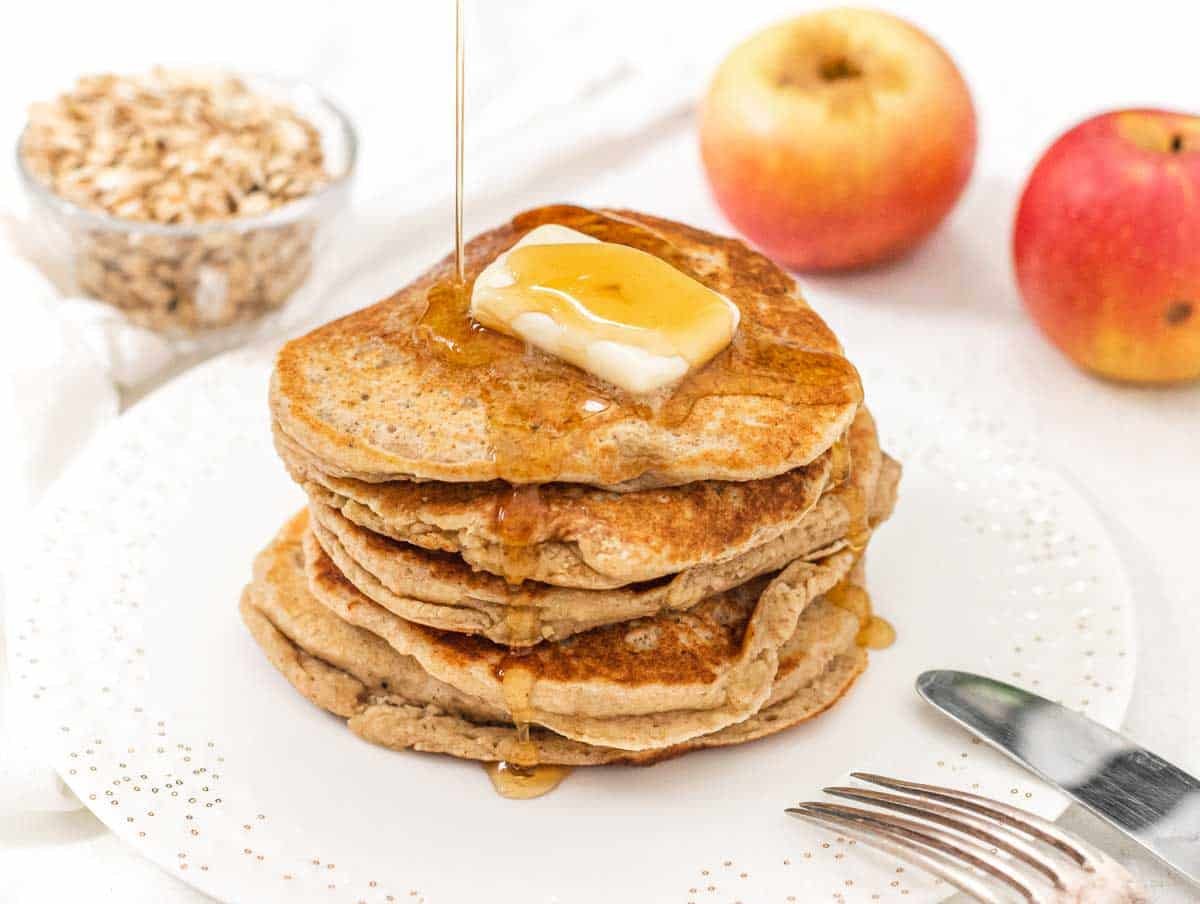 21. Candied walnuts
Here's a nut-based and homemade candy idea for special occasions: candied walnuts. It's a simple step-by-step recipe you can make with 3 ingredients in 10 minutes.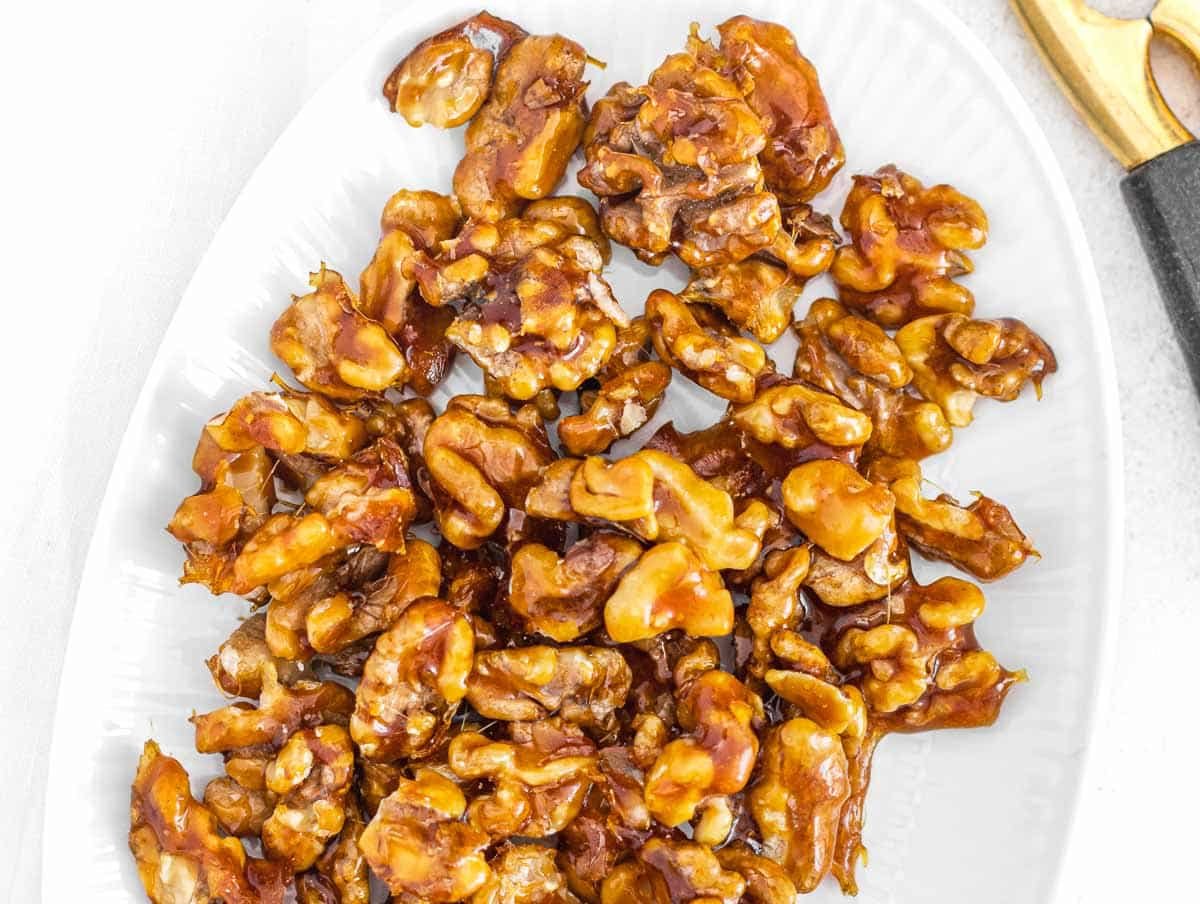 22. Chocolate custard
We use simple ingredients to make this egg-free chocolate custard (including dark chocolate). Everyone will love this, it takes just 5 minutes to make and require only 5 ingredients.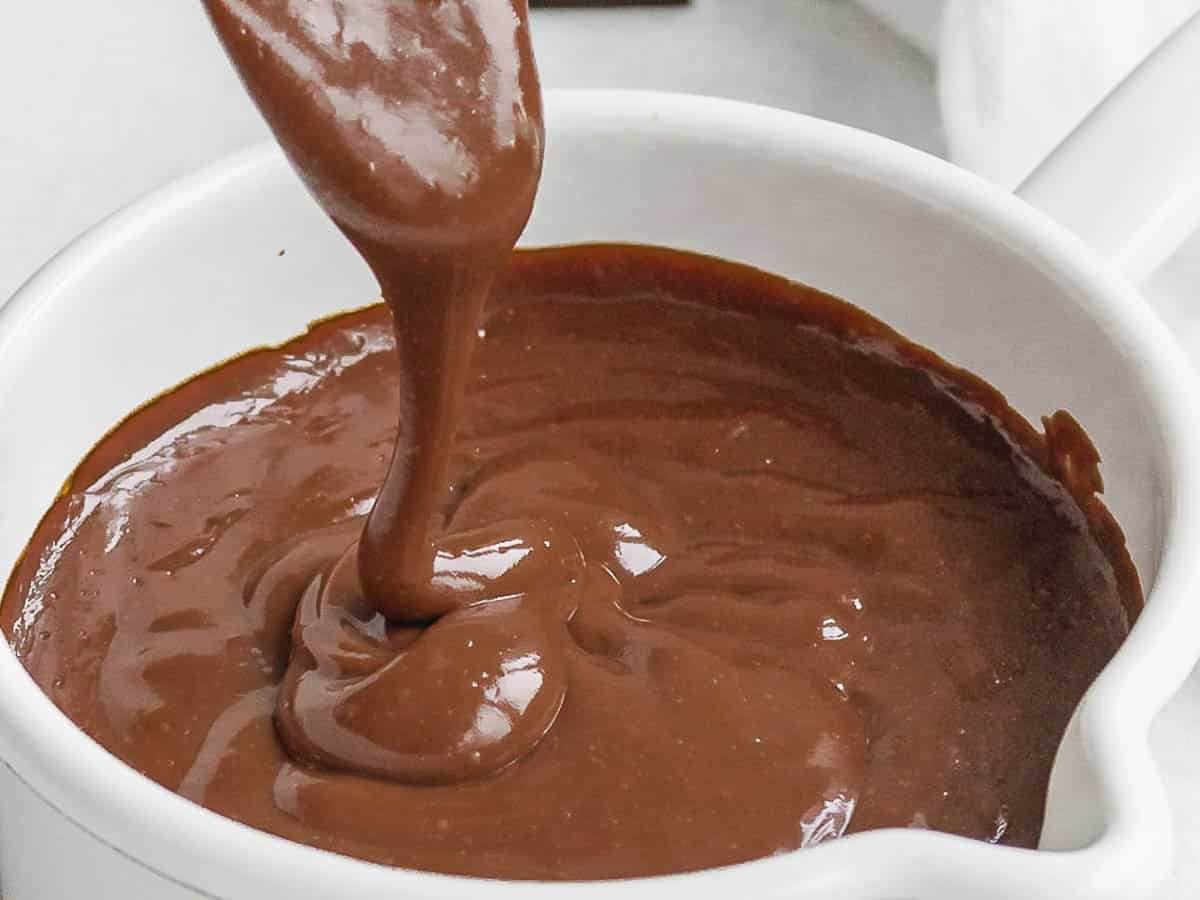 23. Baked pears
(Recipe can be found in the recipe box). Baked pears are an easy yet elegant sweet and tender dessert that only requires four ingredients and 30 minutes in the oven.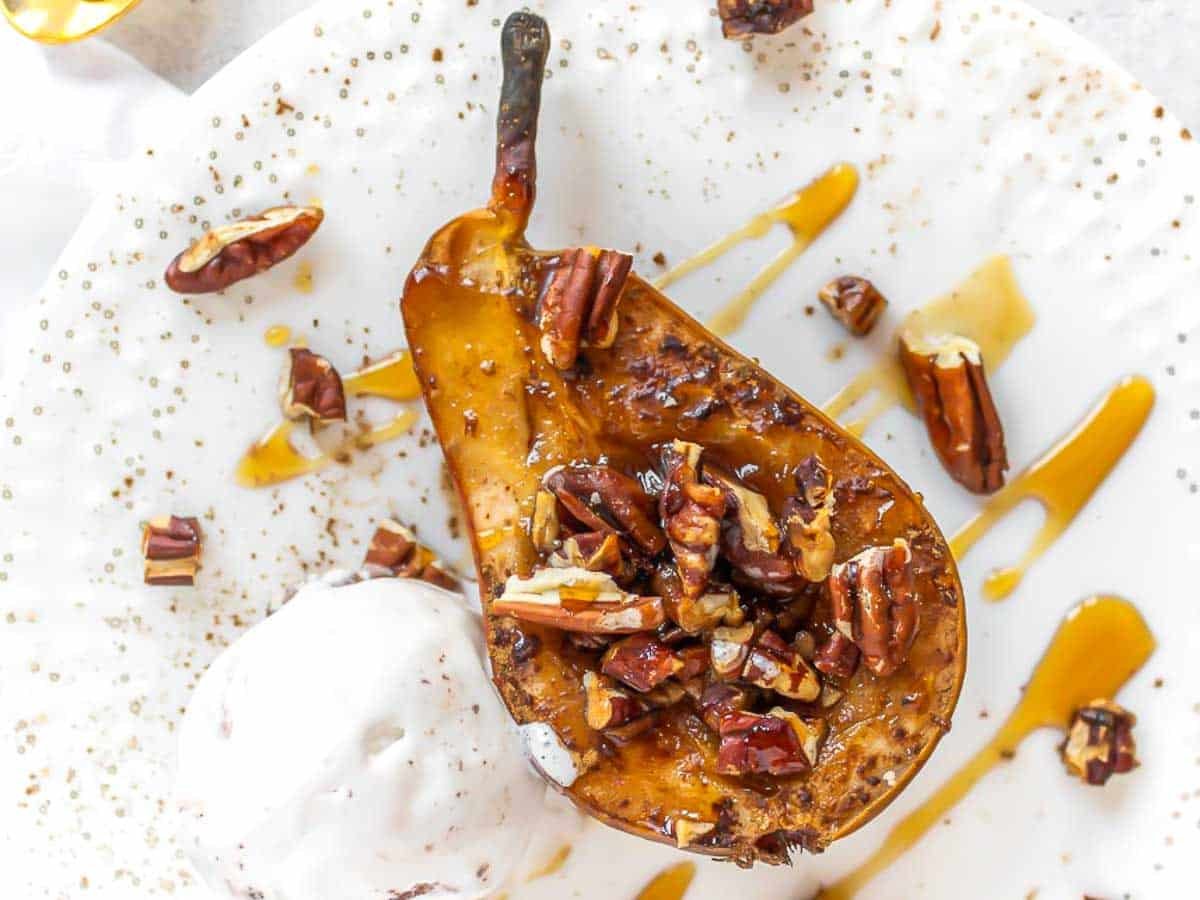 24. Crepes
These egg-free crepes are every bit as delicious as normal crepes, but they are light, thin, and as delicious and ready in 25 minutes. Eat them with ice cream, sugar or hazelnut spread for an indulgent and delightful dessert.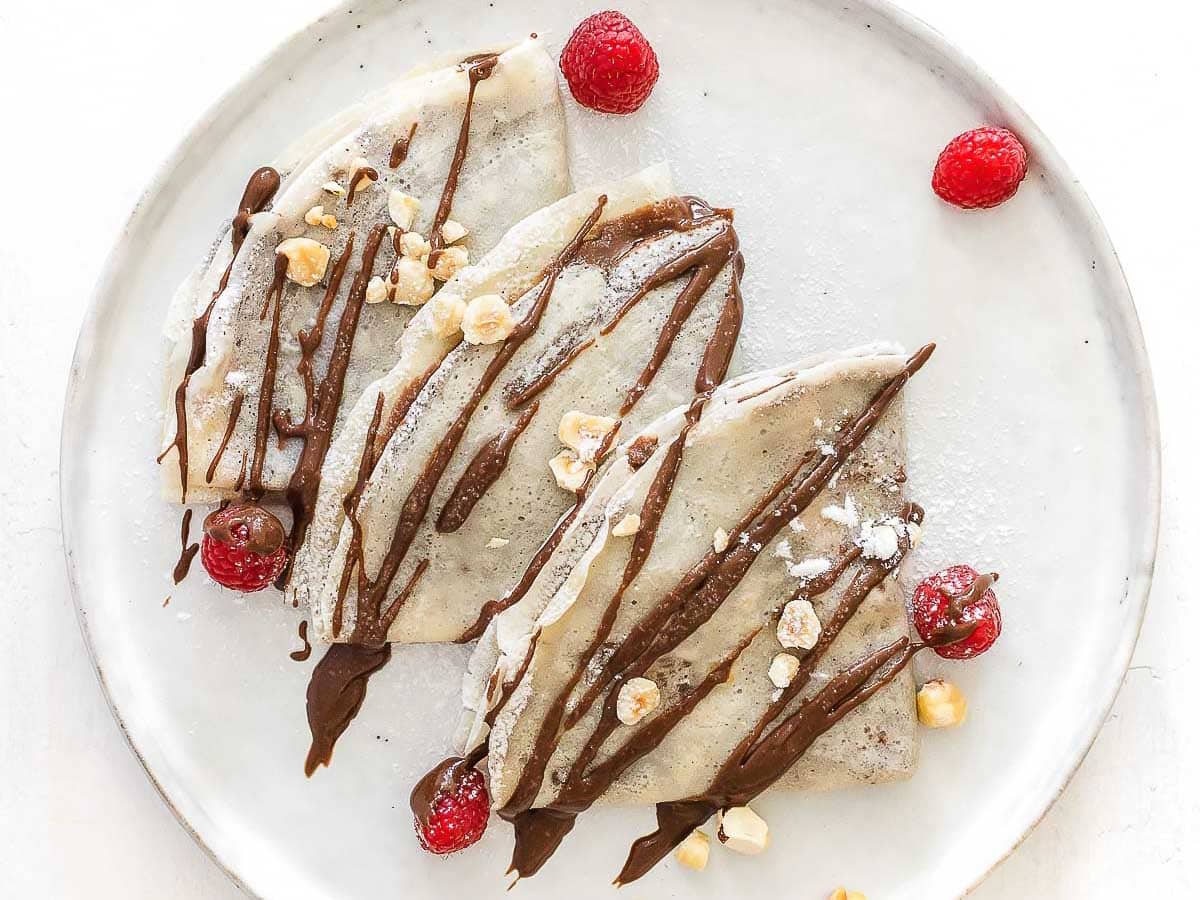 25. Easy vegan pancakes
These vegan pancakes are light, soft, and delicious like no other pancakes. Soft, tall, fluffy, and easy to make, you can serve these pancakes within 30 minutes.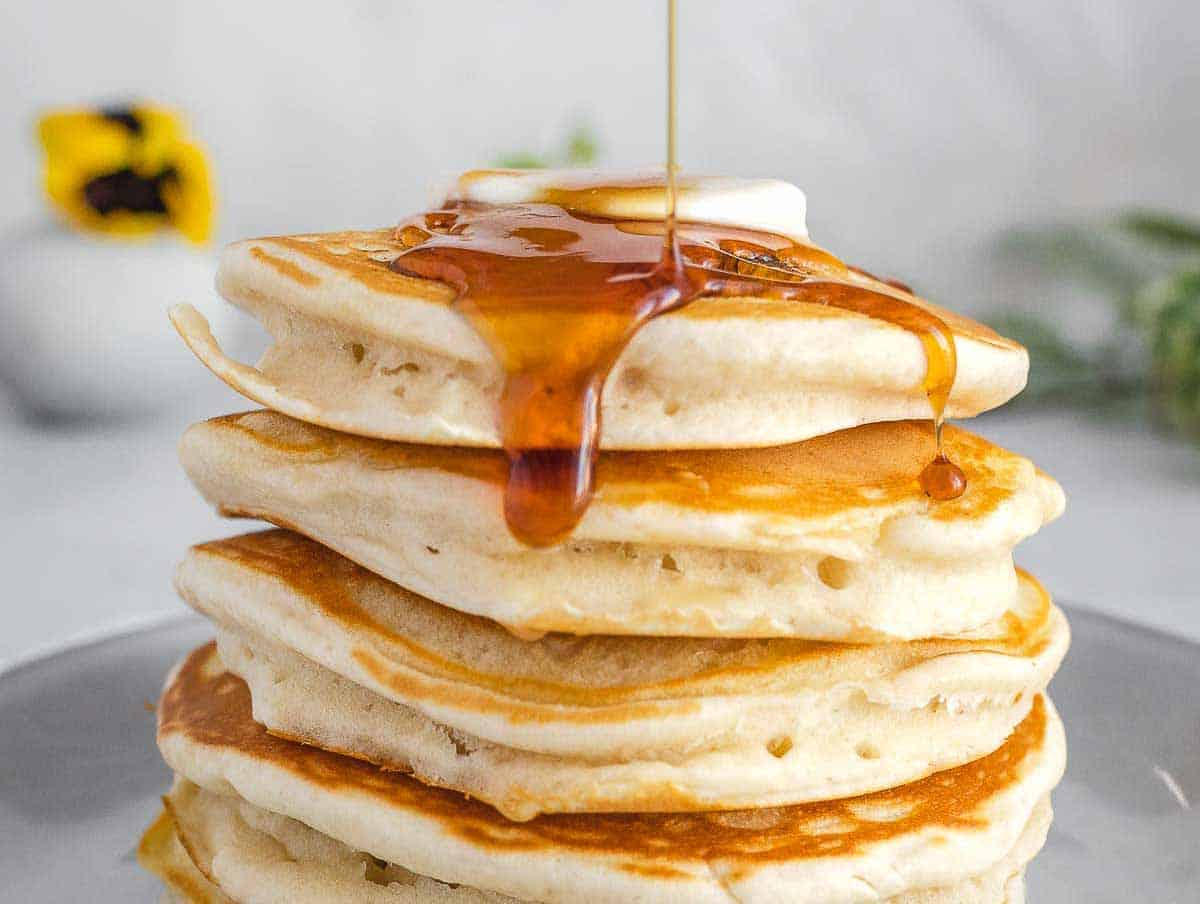 Easy Italian desserts
Easy to make with a simple procedure, few ingredients, and inspired by Italian baking traditions.
26. Crostata with jam filling
Crostata is the most popular homemade dessert in Italy because it's easy to make with a few simple pantry staples. This Italian tart bakes in 30 minutes, and it's a guaranteed crowd pleaser.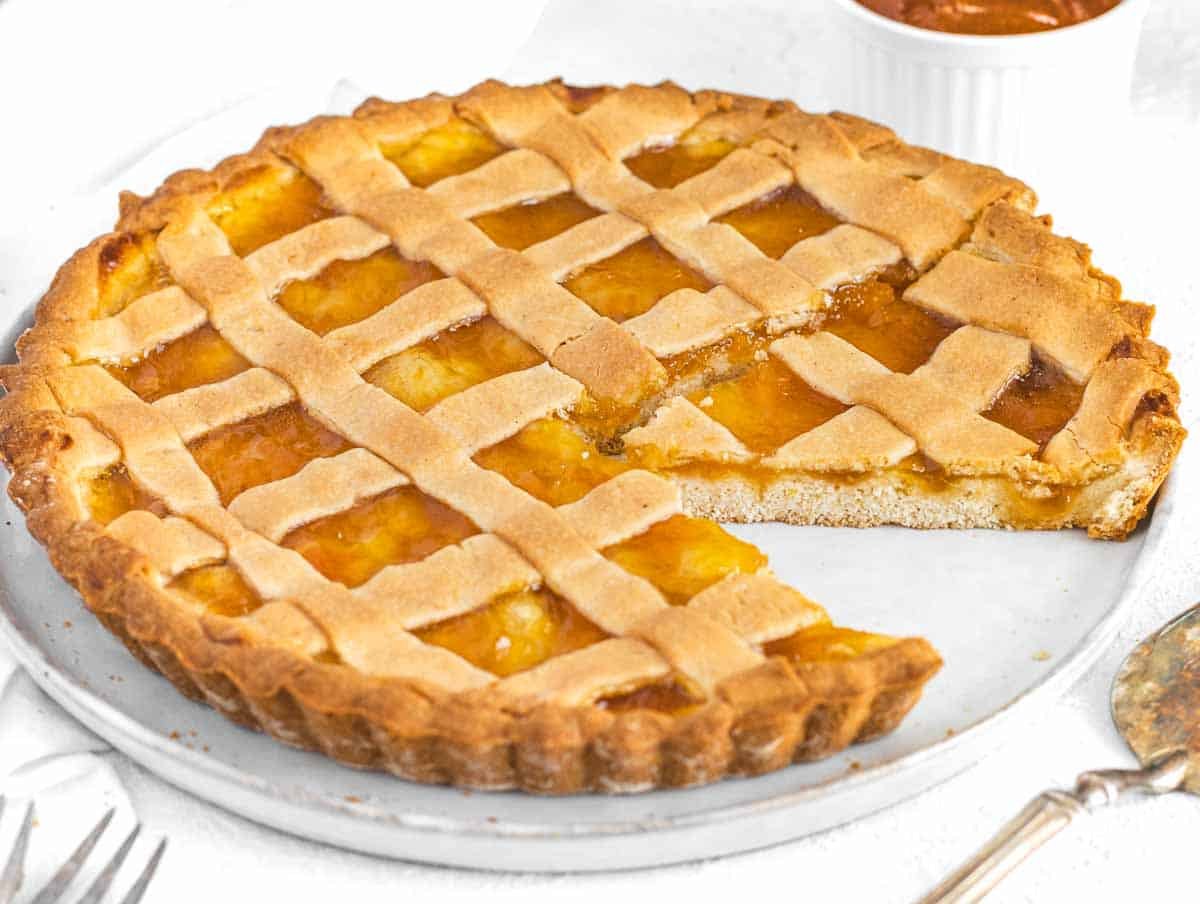 27. Homemade donuts
Vegan donuts are so easy to make with simple ingredients and they are as delicious as regular donuts. They bake in just 15 minutes and is made with a yeast dough.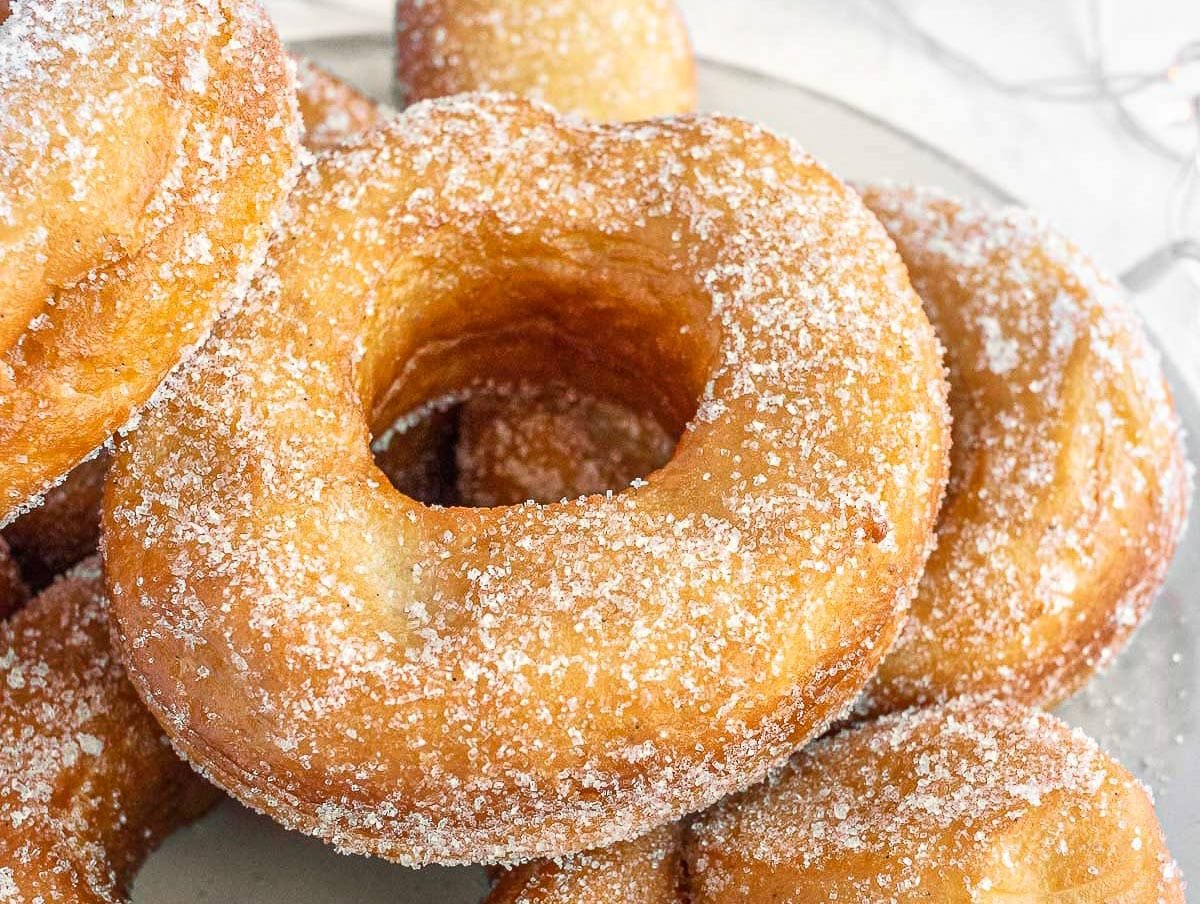 28. Wine cookies
Wine cookies are Italian cookies that is very easy to make, with simple ingredients. They bake in just 20 minutes, and require about 10 minutes of preparation time.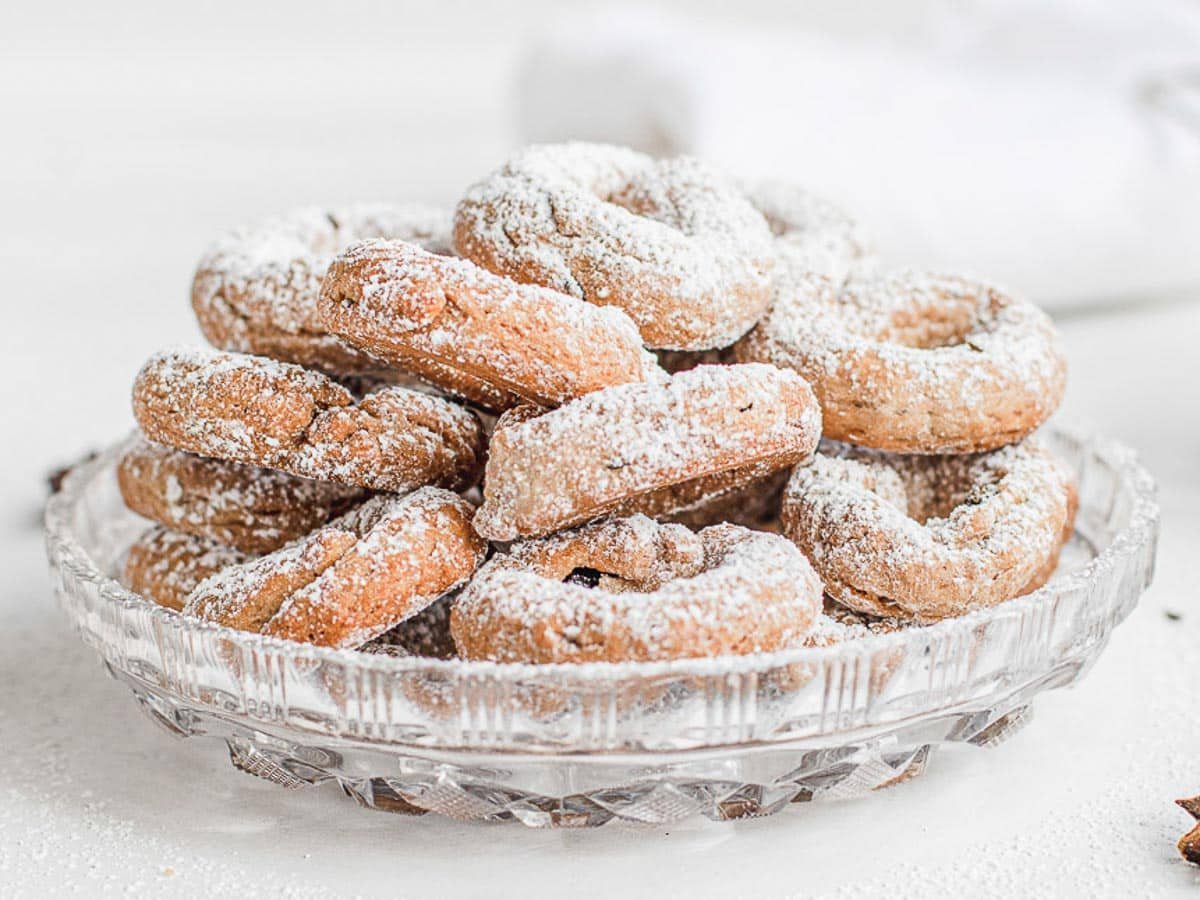 29. Cinnamon rolls
These cinnamon rolls are made with an easy brioche dough that can be prepared the night before baking. They're lightly toasted on the outside, soft and moist on the inside, and with a tad of caramelized sugar.
30. Blueberry tart
Easy, flaky and crusty, you can prepare this blueberry tart in 10 minutes and bake it in 30. It's a quick yet indulgently delicious dessert for special occasions, weekends, or a sweet Sunday treat.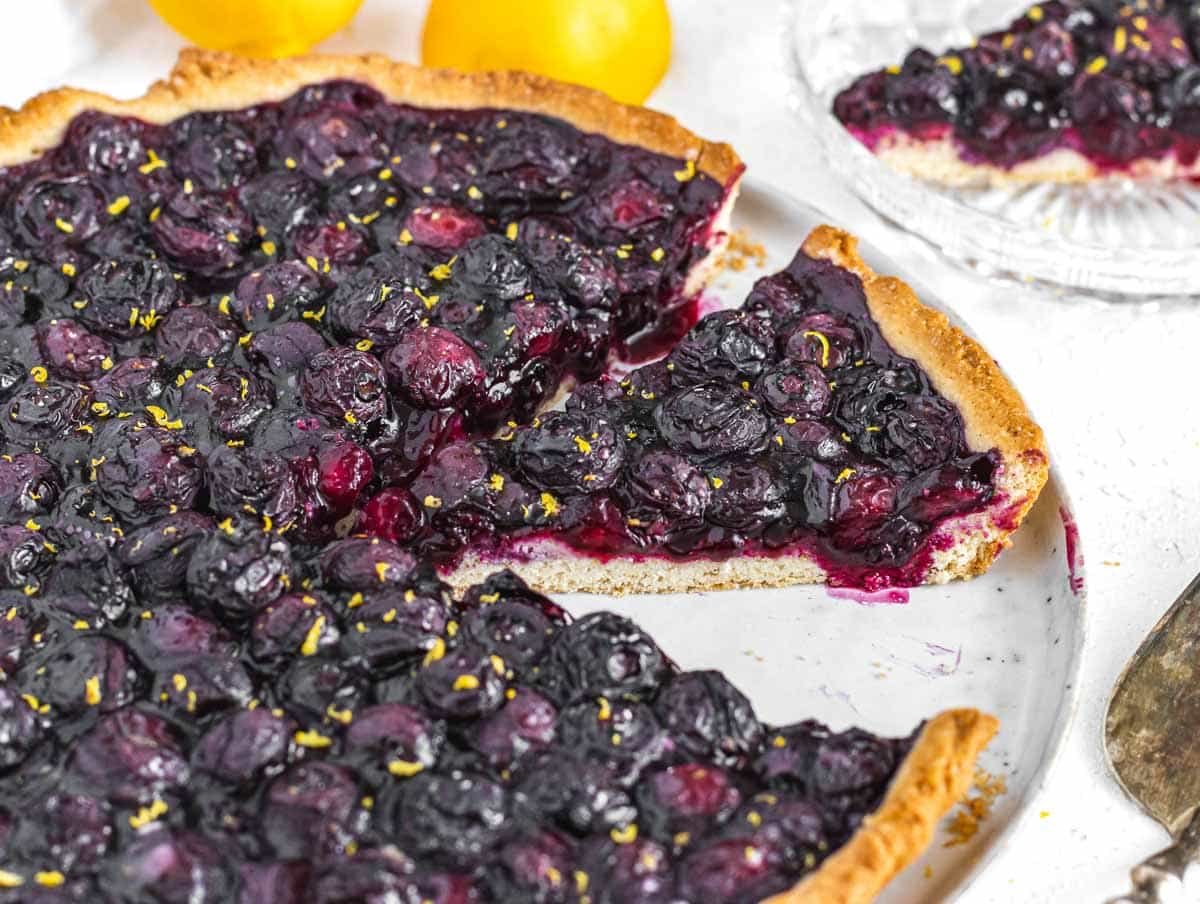 31. Fruit tart
Here's a rainbow-colored and happy dessert recipe; Italian fruit tart. We use simple ingredients that you already have in your pantry, and top it with fresh seasonal fruit. This is an easy dessert that is perfect for any occasion.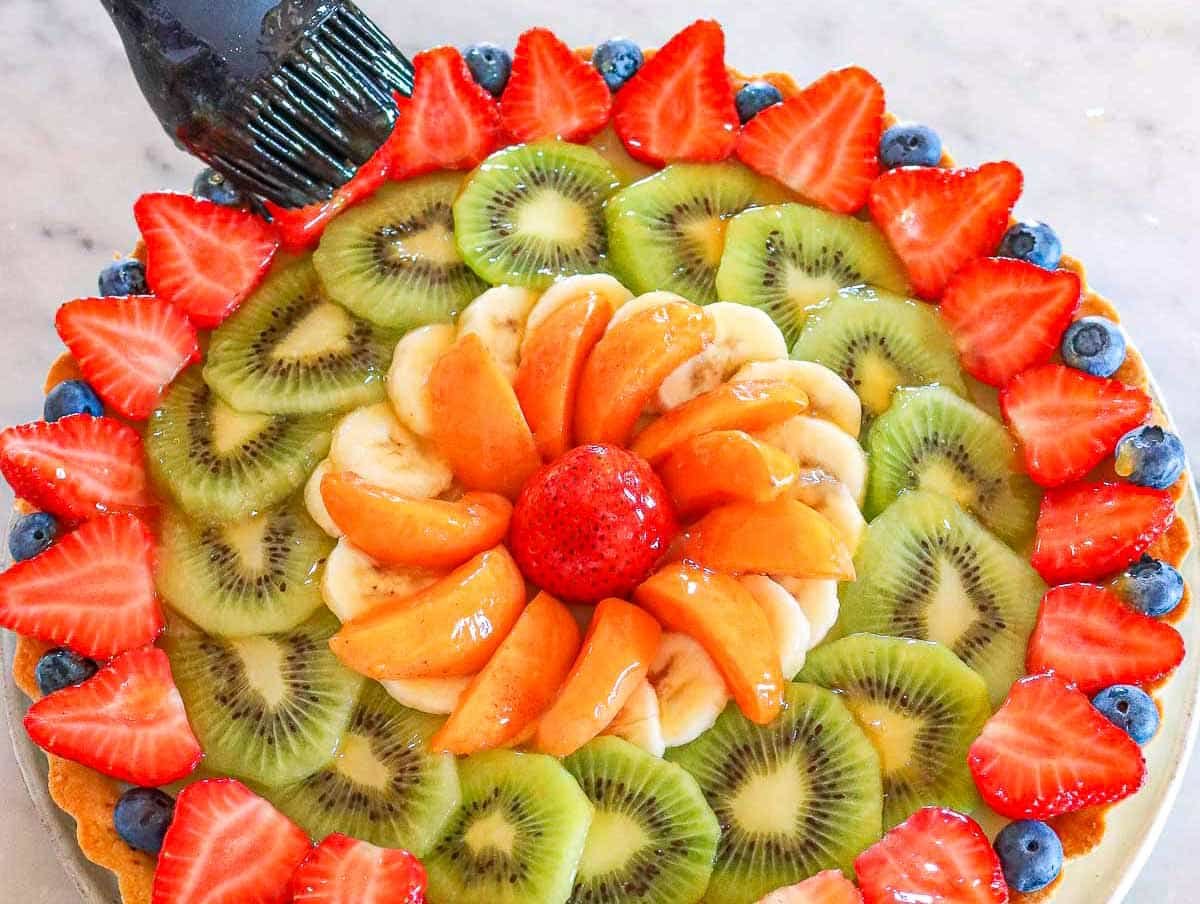 32. Ricotta pie
This ricotta pie is a wonderfully easy recipe with a few simple ingredients. We make a soft filling with ricotta, chocolate chips and orange zest and spread it in an easy pie crust. This tart brings a light and cozy taste that will take you straight to southern Italy.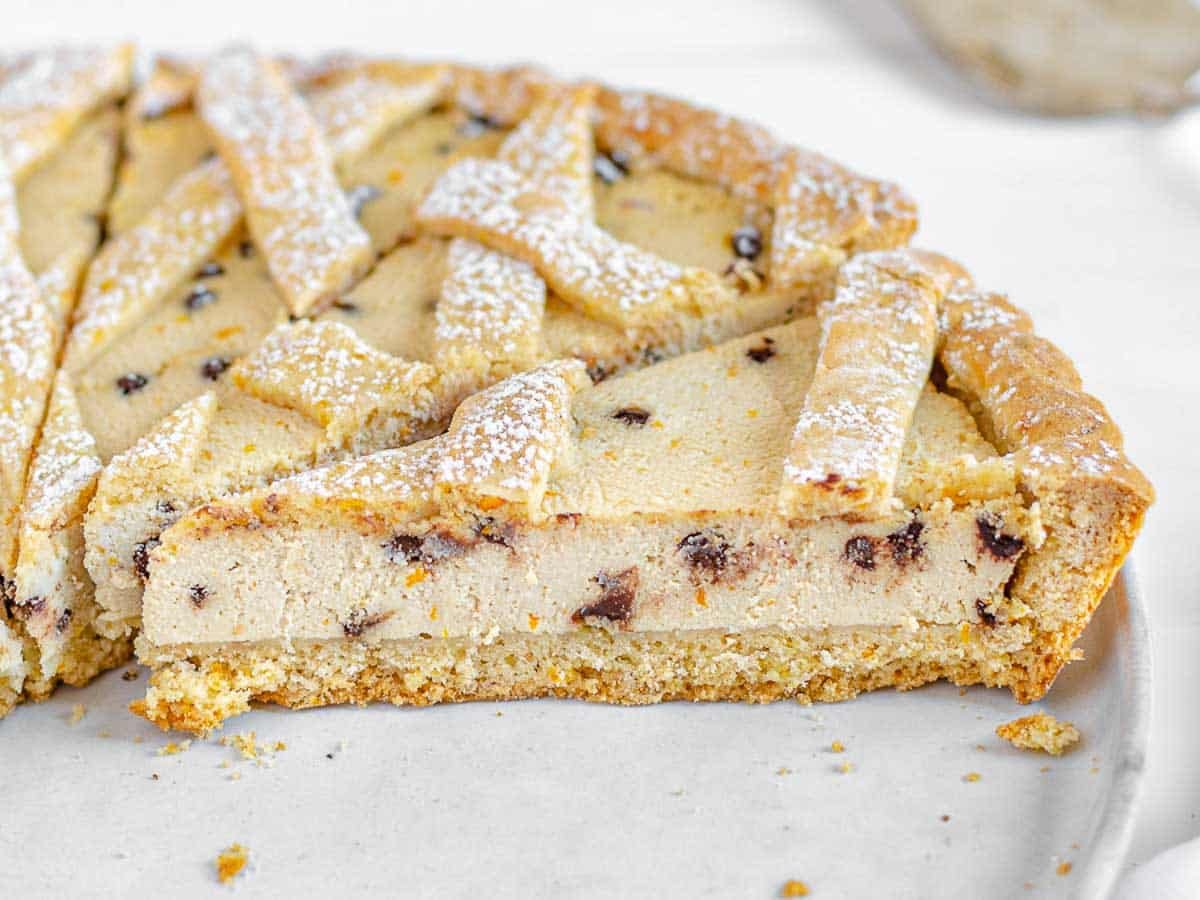 33. Easy almond biscotti
Our Italian biscotti recipe is easy and made with simple ingredients that you probably already have at gome. You'll get beautiful, crunchy, and nutty biscotti, perfect to dip in sweet wine, chocolate, or to eat as they are.
34. Apple tart
This apple tart is full of sliced fresh apples, made with just 8 ingredients, and tossed in a cinnamon-sugar coating. Bake the apples in a flaky easy-to-make, no-knead, no-roll pastry dough, this recipe is with clear step-by-step instructions.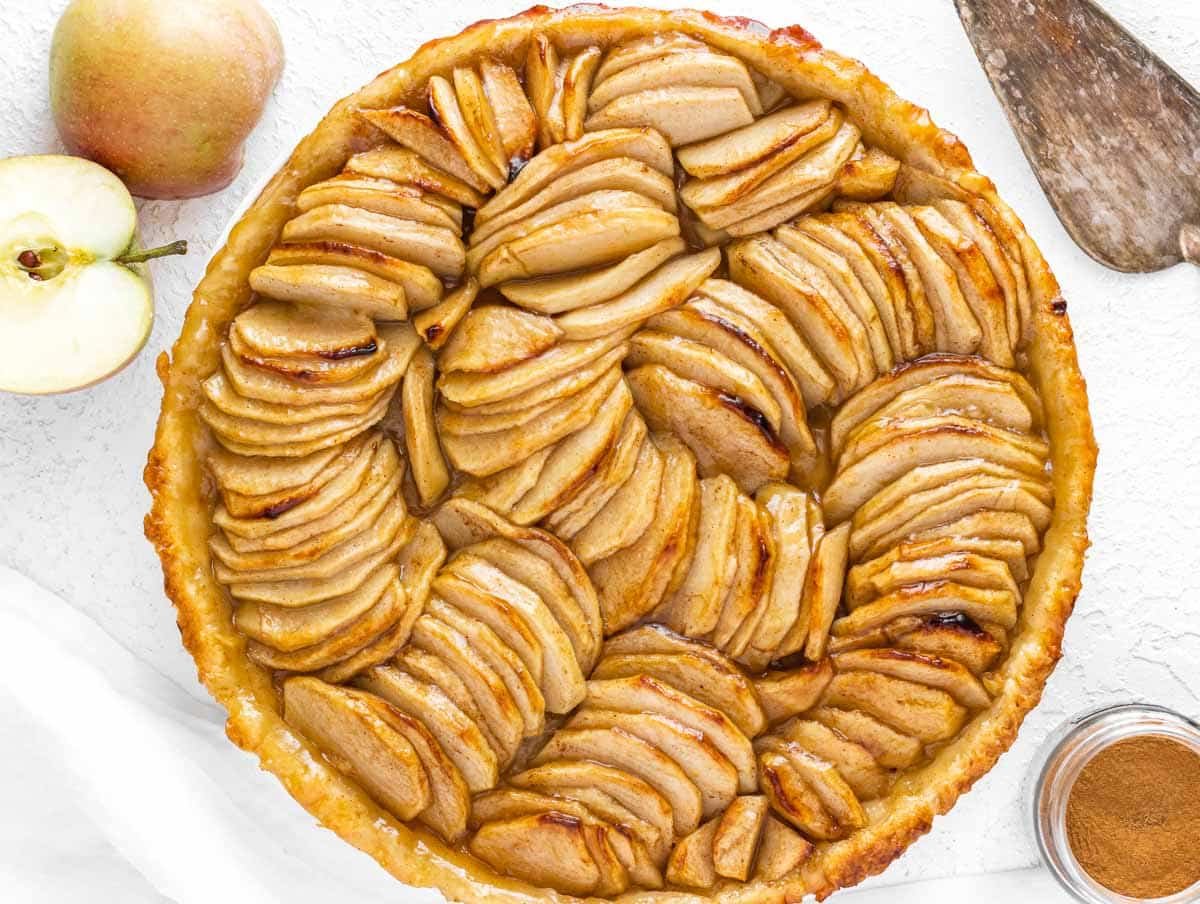 35. Lemon pound cake
This light and airy vegan pound cake with lemon is easy to make with just 8 ingredients. You'll get a soft, moist, spongy and sweet treat or breakfast that your whole family will enjoy.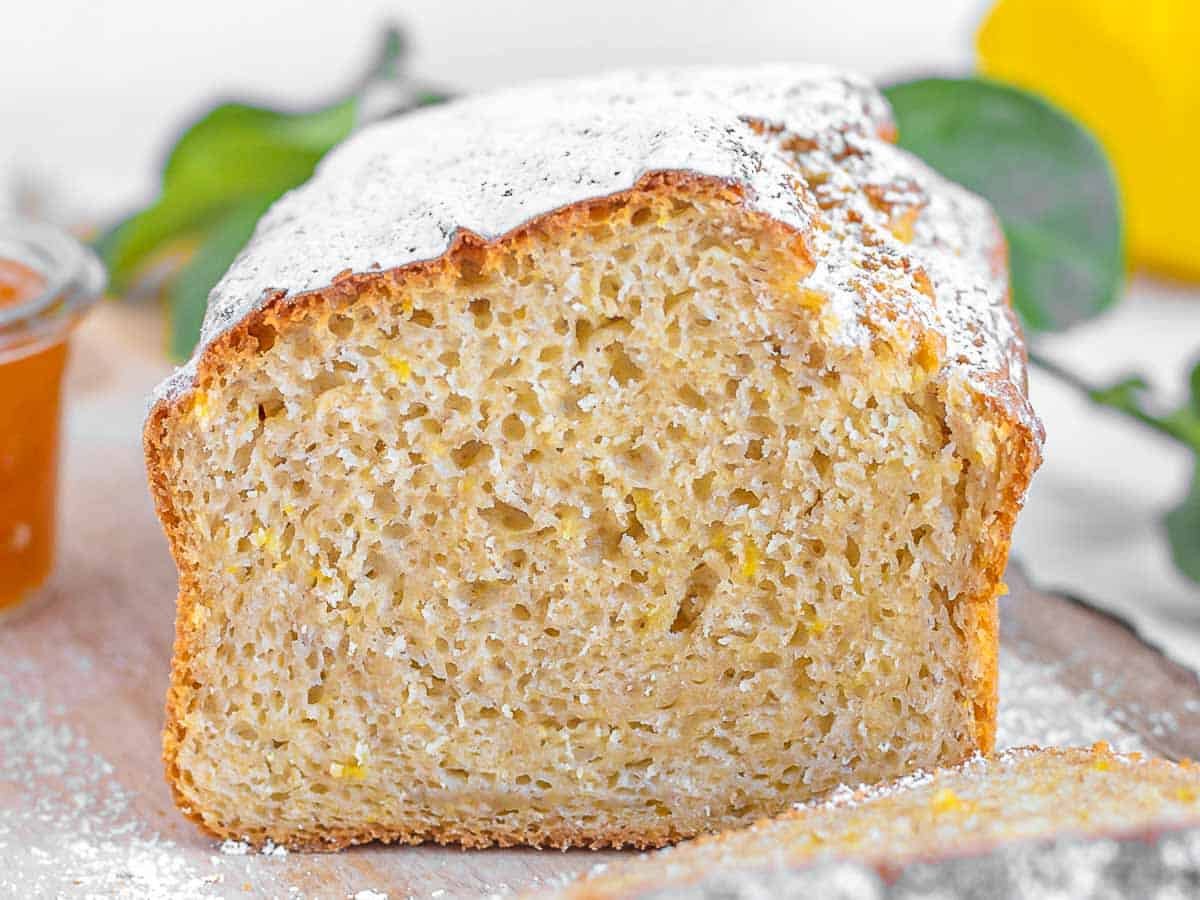 More easy meals
Get quick and fuss-free recipe inspiration from these wholesome and easy recipe ideas:
For many more easy dessert ideas, check out our desserts category page.
Recipe
Best Easy Desserts
Baked pears are an easy yet elegant sweet and tender dessert that only requires four ingredients and 30 minutes in the oven. They are one of the most effortless desserts to make at home for a quick and indulgent treat.
Ingredients
3

or 4

pears

½

cup

walnuts

or pecan

2

to 3 tablespoons

maple syrup

1

teaspoon

cinnamon

or more to taste

vanilla or chocolate ice cream

optional
Instructions
Preheat the oven to 350°F or 180°C. Wash and cut the pears in half lengthwise, then scoop out the seeds.

Optionally, you can cut off a sliver on the other end so they sit upright.

Place the pears on the baking dish, with the cut side facing upward.

Fill each pear with a few pieces of pecan or walnuts. Then drizzle with some maple syrup, and sprinkle with cinnamon. Quantities depend on your taste and dietary needs.

Bake in the oven for 30 minutes at 350°F or 180°C, take out, cool down for 5 to 10 minutes, and serve.

Transfer to a serving platter or individual plates. Optionally, serve with a scoop of vanilla or chocolate ice cream, or with greek-style yogurt.
Video Recipe
Easy Baked Pears | a healthy dessert for the weekdays!
Notes
Nutrition information is as estimate for 1 baked pear per person.
TIPS
We use a measuring spoon or teaspoon to scoop out the core and seeds.
Try to preserve the stems when you cut the pears as they look prettier that way.
Add maple syrup before the cinnamon. If you add cinnamon first, the maple syrup won't stick to the pears and will end up on the bottom of your baking pan.
Some pears might take a few minutes longer to cook, especially if they are not ripe. To check doneness, pierce one of them with a knife. If the blade slides in easily, the pears are ready. If not, bake a few minutes longer.
If you bake pears that are not ripe, add ¼ cup of water to the baking pan and double the cooking time to 1 hour.
Nutritional Values
Nutrition Facts
Best Easy Desserts
Amount per Serving
% Daily Value*
* Percent Daily Values are based on a 2000 calorie diet.
Did you like this recipe?
Leave us a comment below or find us on Instagram, YouTube, Pinterest, TikTok, and Facebook.
If you liked these easy desserts, you might also like: