Explore sweet and savory lemon recipes that use simple ingredients and easy-to-follow instructions.
From zesty savory meals to creamy sweet treats, these dishes showcase the diversity of lemons in breakfasts, dinners, and desserts.
These recipes balance the tang of lemons with a health–conscious twist, promising a harmonious blend of refreshment and nutrition.
Whether you're seeking a savory meal or a sweet treat, these lemon-infused recipes will brighten up your dining experience while keeping your well–being in mind.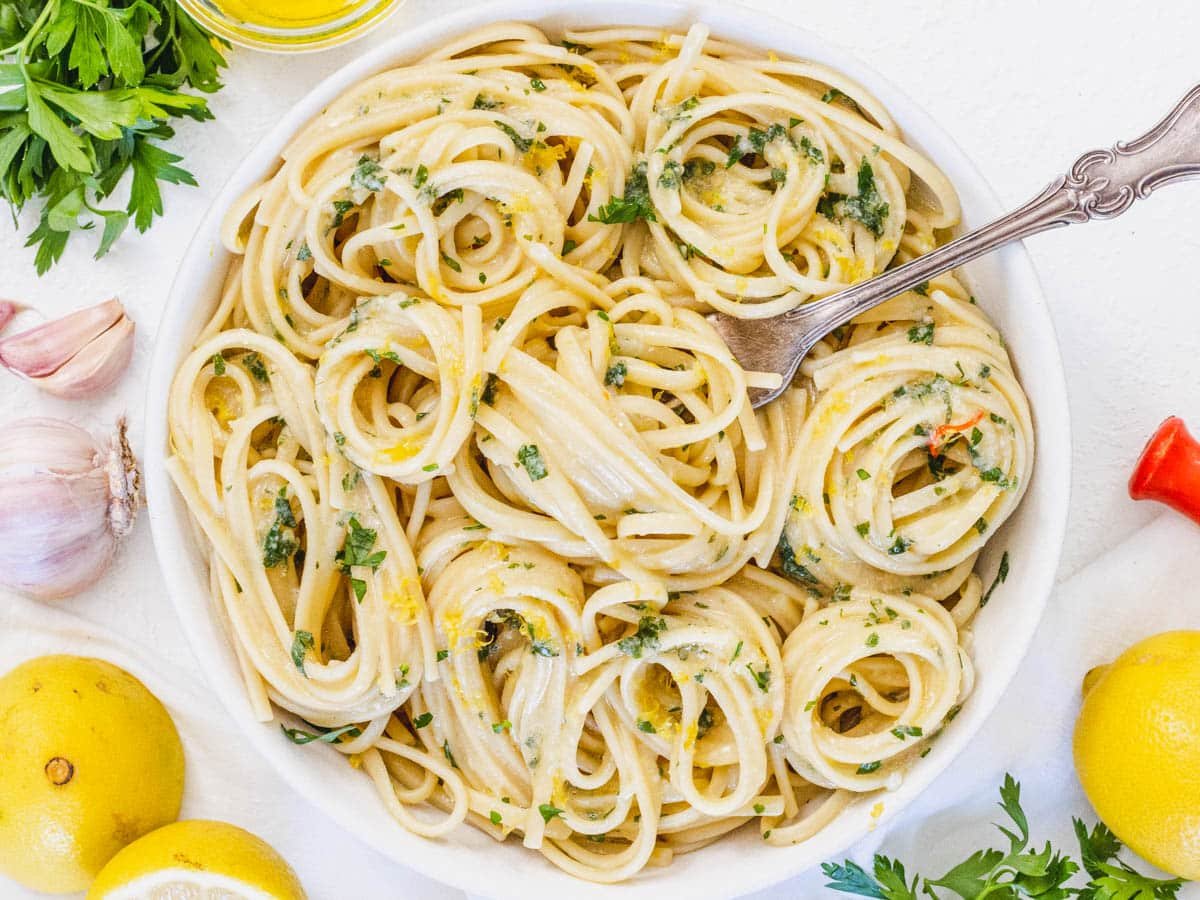 We start this list of lemon recipes with creamy lemon pasta with fresh lemon zest and juice.
The lemon's tangy acidity enhances the overall taste and adds a delightful balance that is perfect with al dente spaghetti and fresh parsley.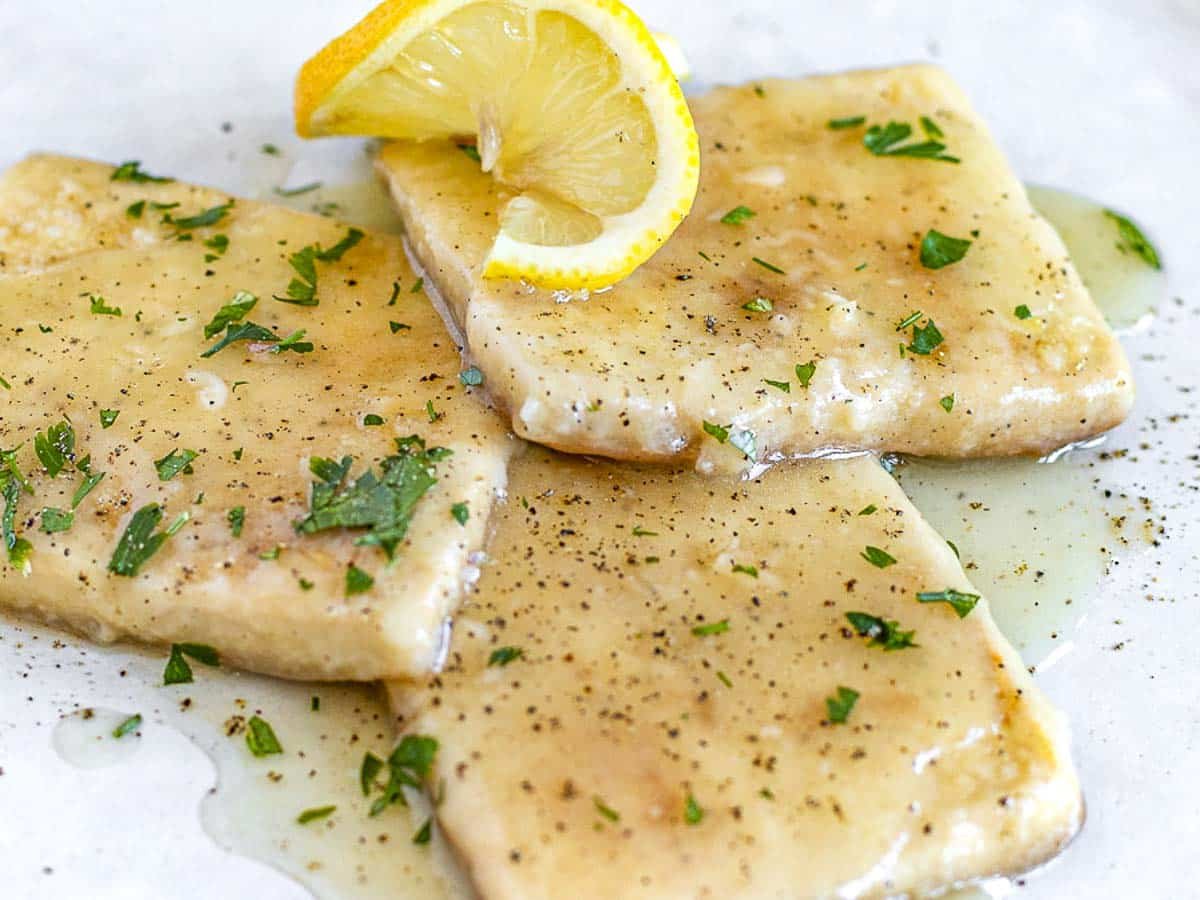 The zesty tanginess of lemon also elevates many sauces with a refreshing flavor. The citrus creates a harmonious balance between richness and acidity in this lemon tofu.
Pan-fried lemon tofu is a 20–minute weeknight dinner idea that can replace chicken as a meatless meal.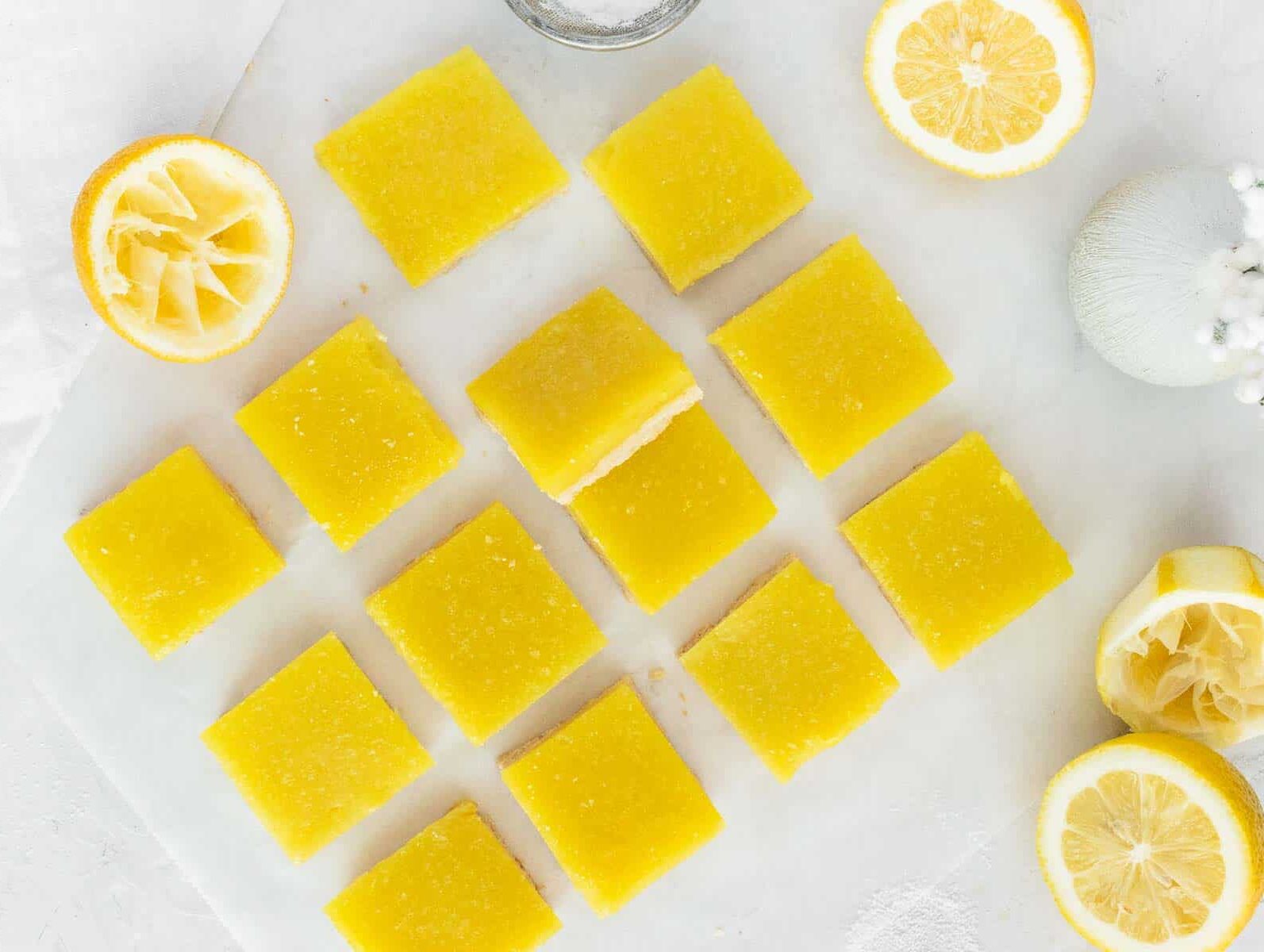 How can you use lemon in desserts? In multiple tasty manners, for example, with these vegan lemon bars.
These bars encapsulate the essence of a refreshing citrus indulgence while catering to a vegan lifestyle, making them a luscious and elegant treat for all.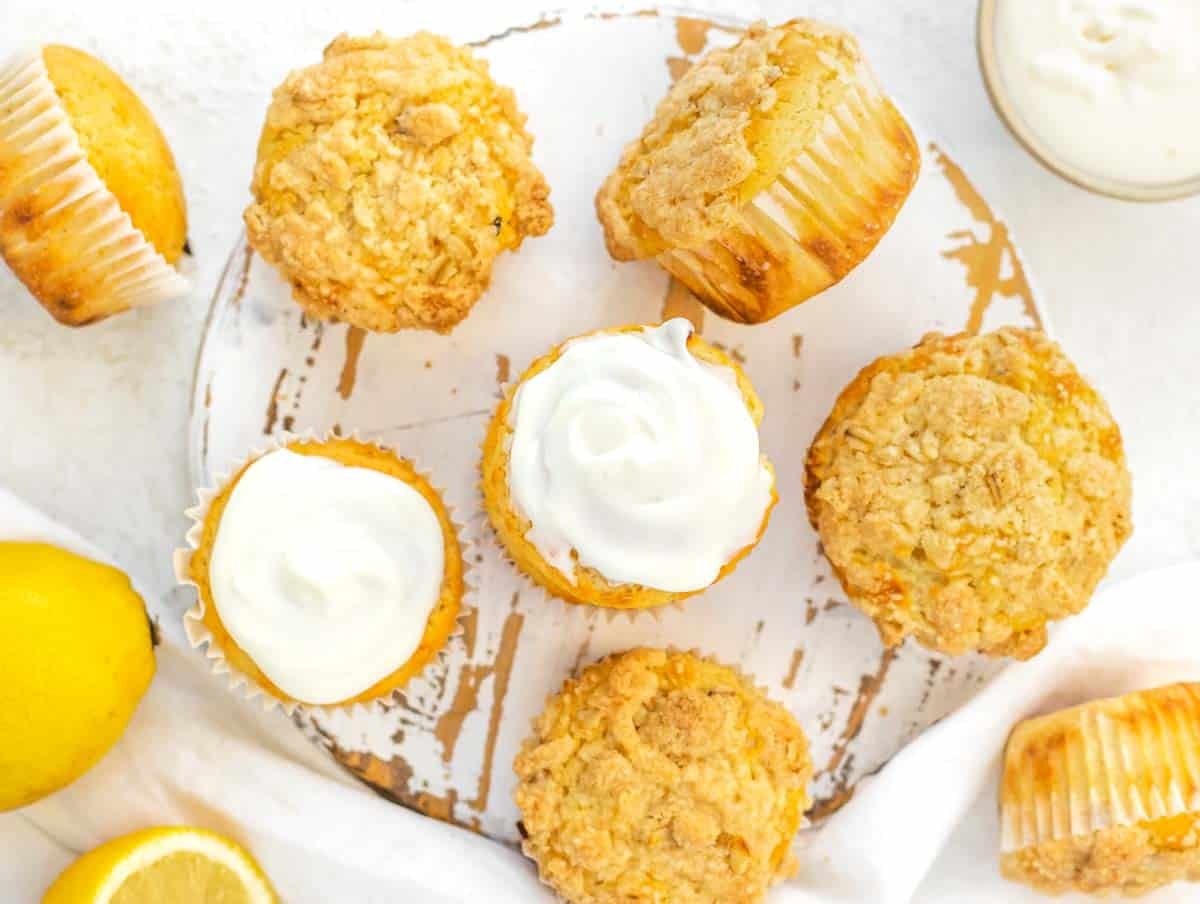 These lemon muffins are cute, delicious, and ready in 30 minutes.
Serve them for breakfast or brunch as a snack, and add a streusel topping or a cream cheese topping. Since we don't put eggs in the batter, the recipe is easy to make vegan and can also be made dairy–free.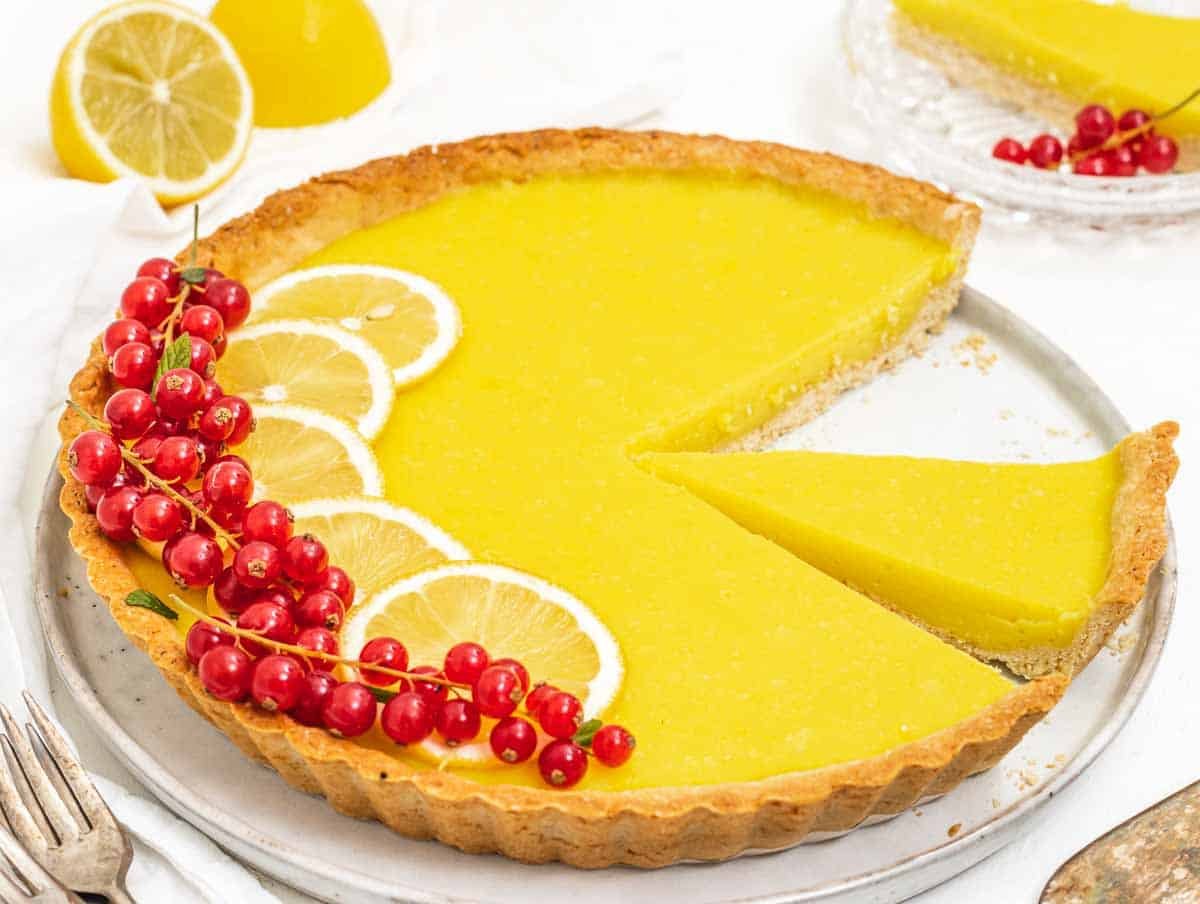 Make a crowd-pleasing tart with this easy vegan lemon tart recipe with creamy lemon curd.
You can expect a decisive lemon flavor and aroma, a flakey crust, and a velvety smooth filling.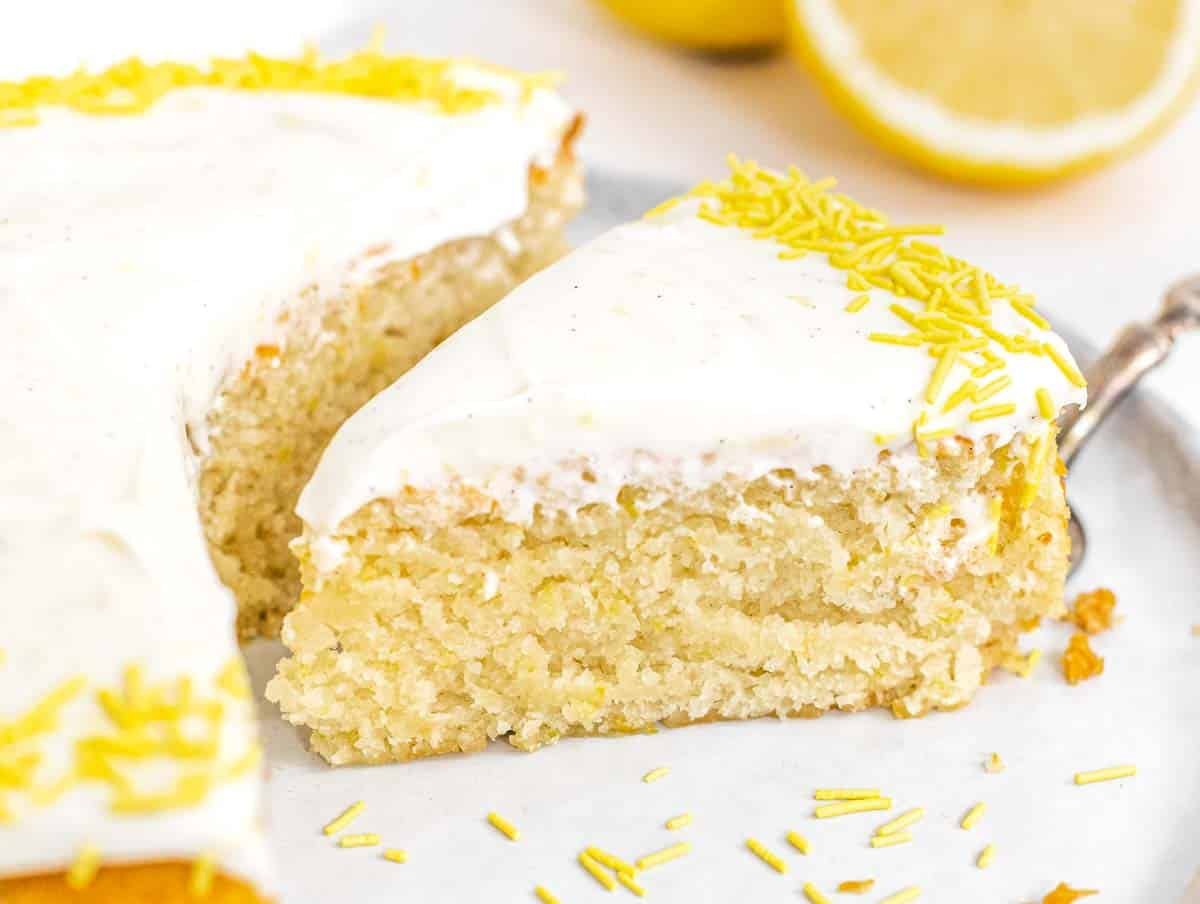 This light pillow-soft lemon cake is served with rich, tangy vegan cream cheese and lemon frosting.
It's excellent all-year round as an easy and tasty dessert for weekends, birthdays, and special occasions.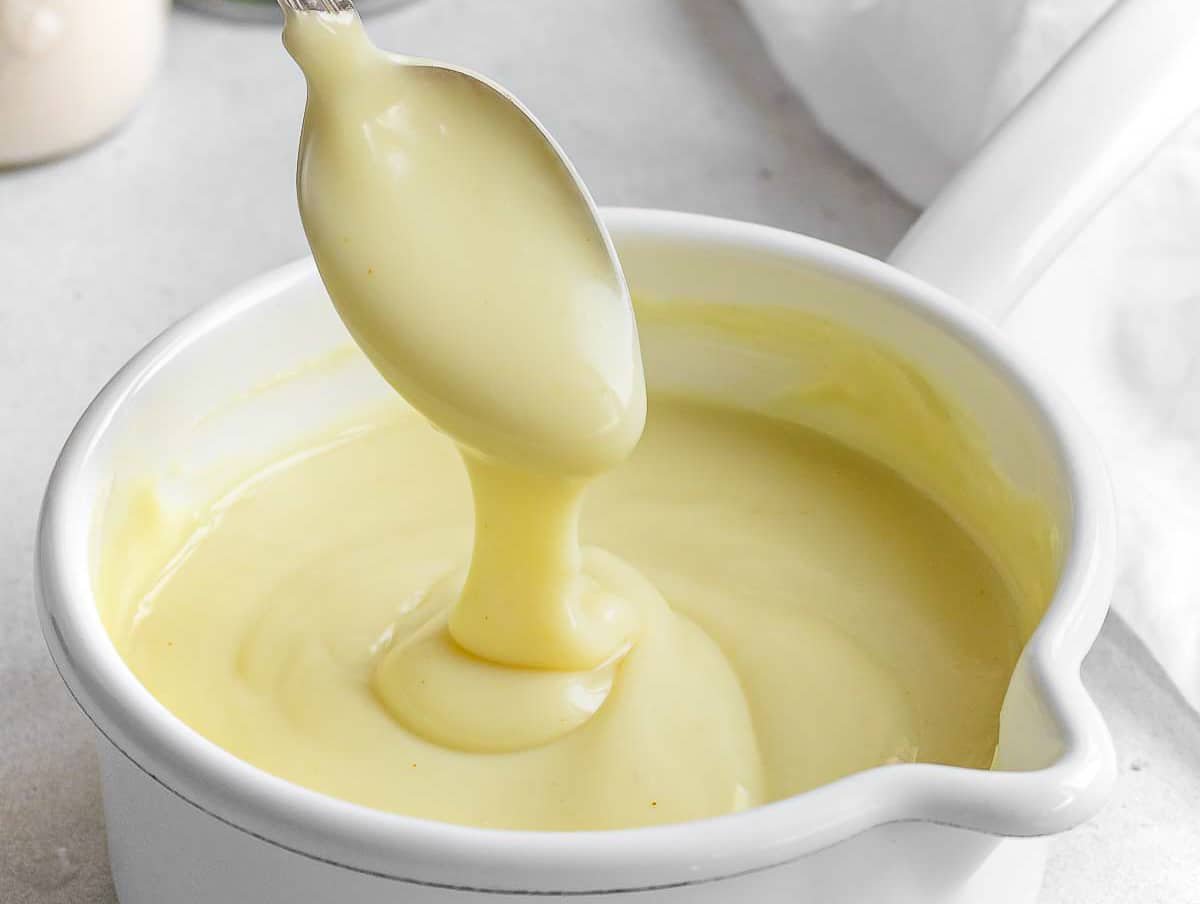 We pair lemon zest with rich vanilla and plant milk for a velvety, creamy vegan custard.
The zesty citrus notes elevate the creamy sweetness of vanilla, adding a refreshing twist to every spoonful. It's excellent in pastries and cakes (apple cake) and delicious.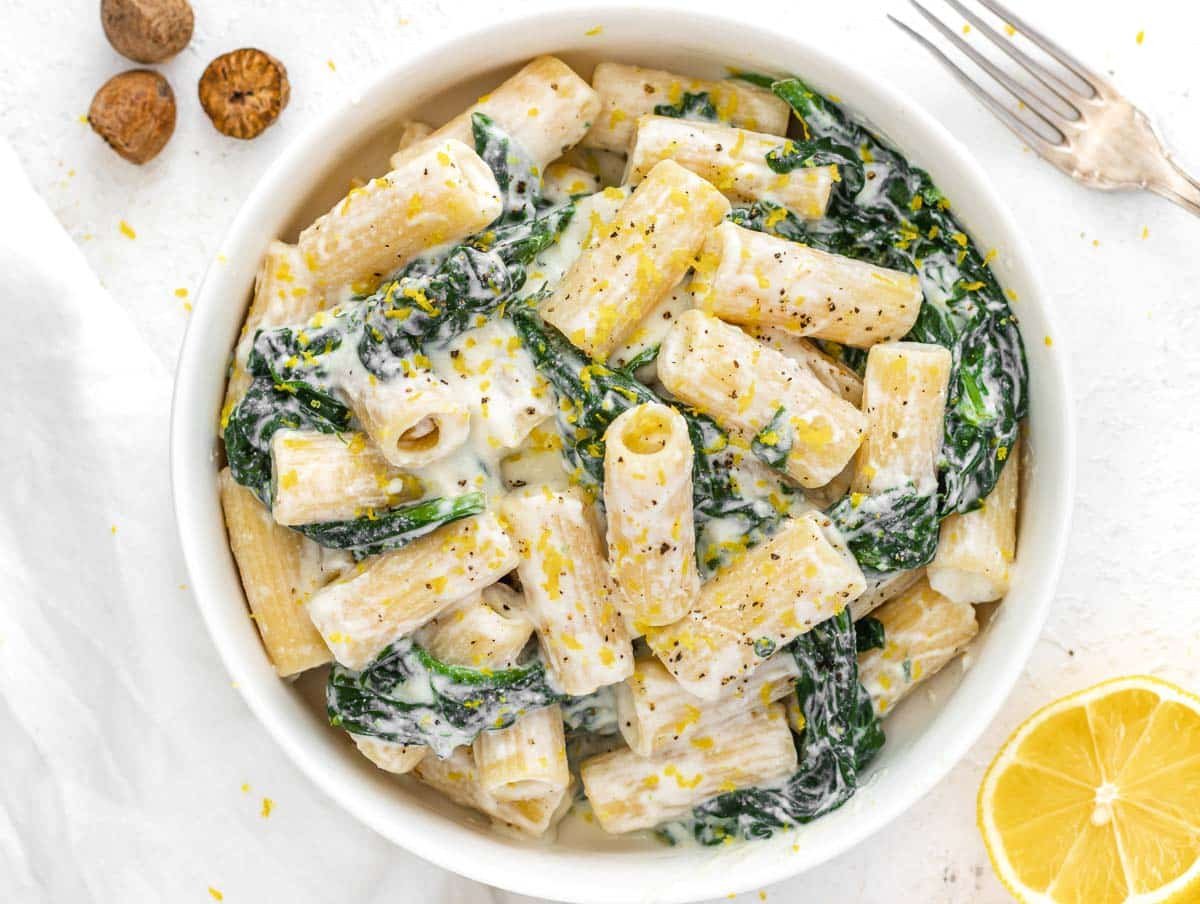 Here is another weeknight meal to add to your lemon cooking repertoire.
The creaminess of ricotta, the zestiness of lemon, and the chewiness of good pasta cooked al dente will brighten your dinner and make everyone happy.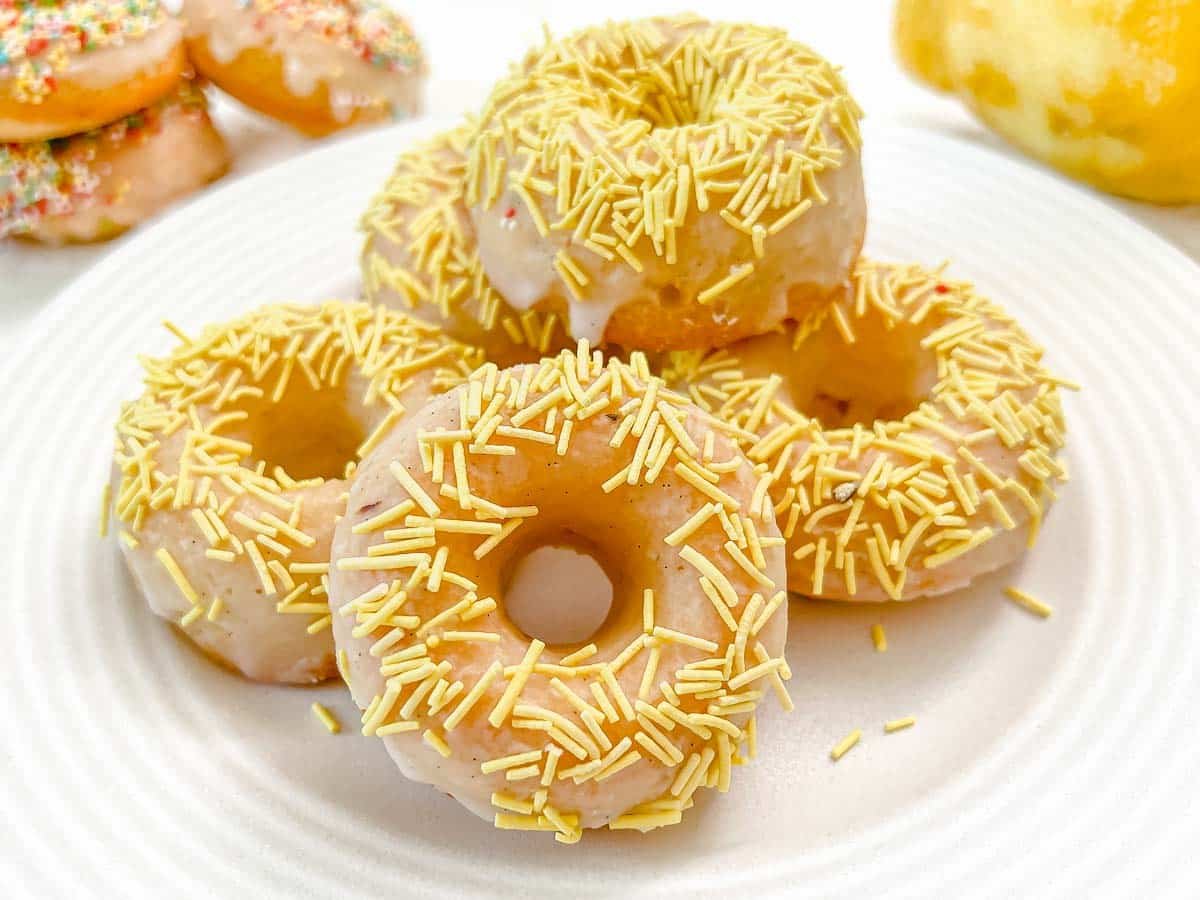 You need a combination of lemon zest and lemon extract for these quick and easy cake donuts.
You can use both in the batter and for the topping – get ready for a 30–minute breakfast and sweet treat.
Vegan lemon curd is a creamy, tangy, and easy-to-make recipe with five simple ingredients, ready in 5 minutes.
Use it with lemon bars, lemon tart, and pastries for a delicious and refreshing finish.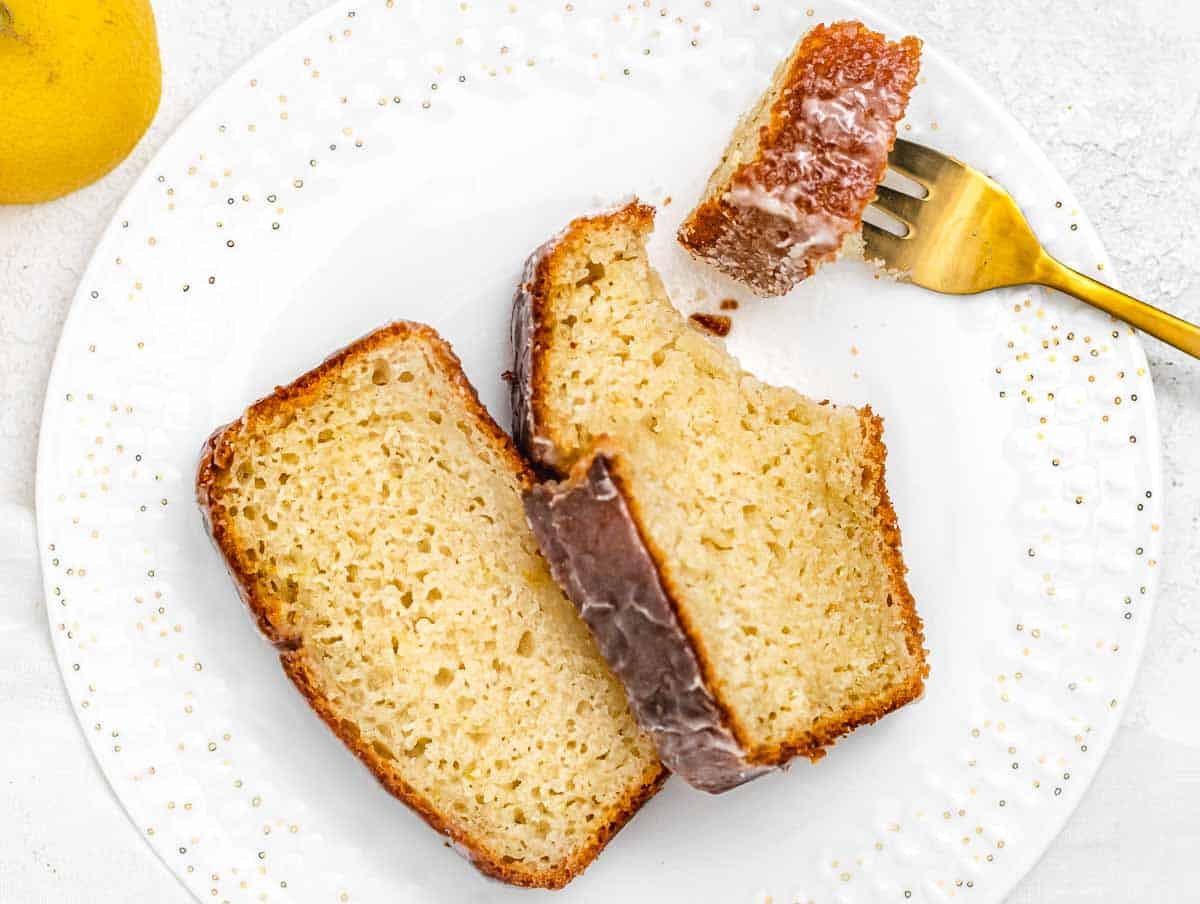 You'll need fresh lemons to infuse the batter with a fragrant and zesty aroma. We use grated zest and fresh lemon juice for this vegan pound cake for maximum lemon flavor.
You won't believe how tasty and easy it is; this pound cake is our family's favorite recipe in texture and flavor.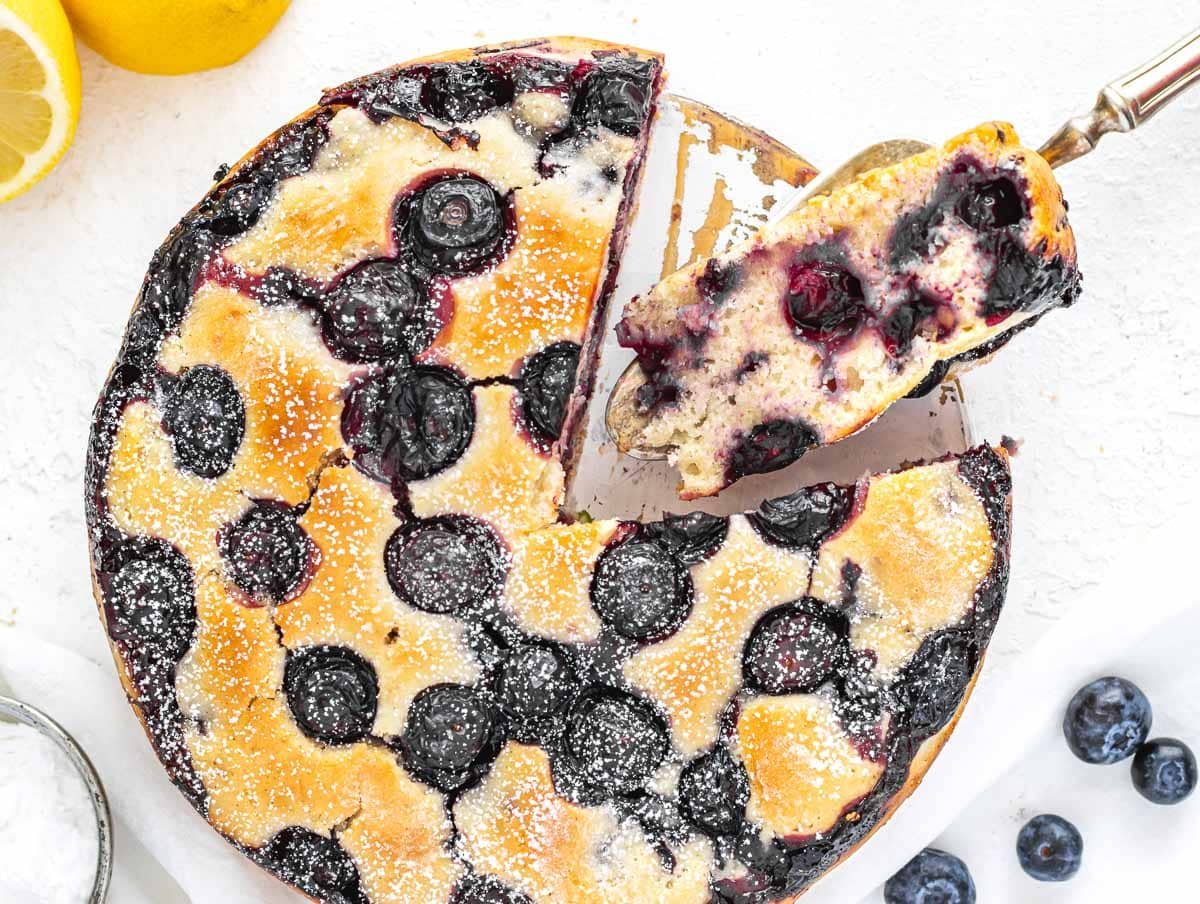 The lemon blueberry cake should taste like lemon and blueberries, so we use lemon zest and fresh lemon juice.
The pairing of juicy blueberries and zesty lemon creates a harmonious flavor mix in every bite of the cake.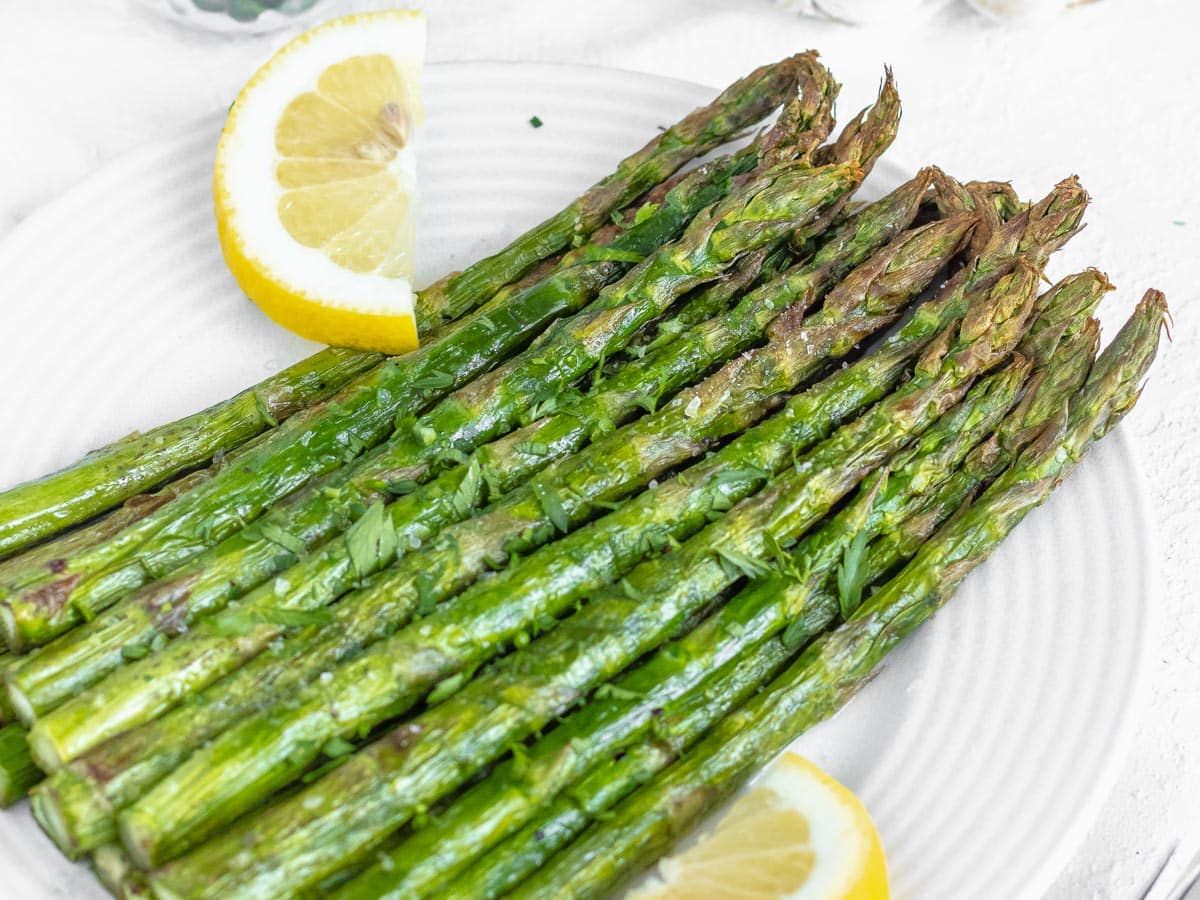 Air–fried asparagus is quickly elevated by a drizzle of zesty lemon vinaigrette that underlines its bright, tangy flavors.
You can enjoy these crispy greens as a starter or vegetable side dish during spring and early summer when asparagus is in season.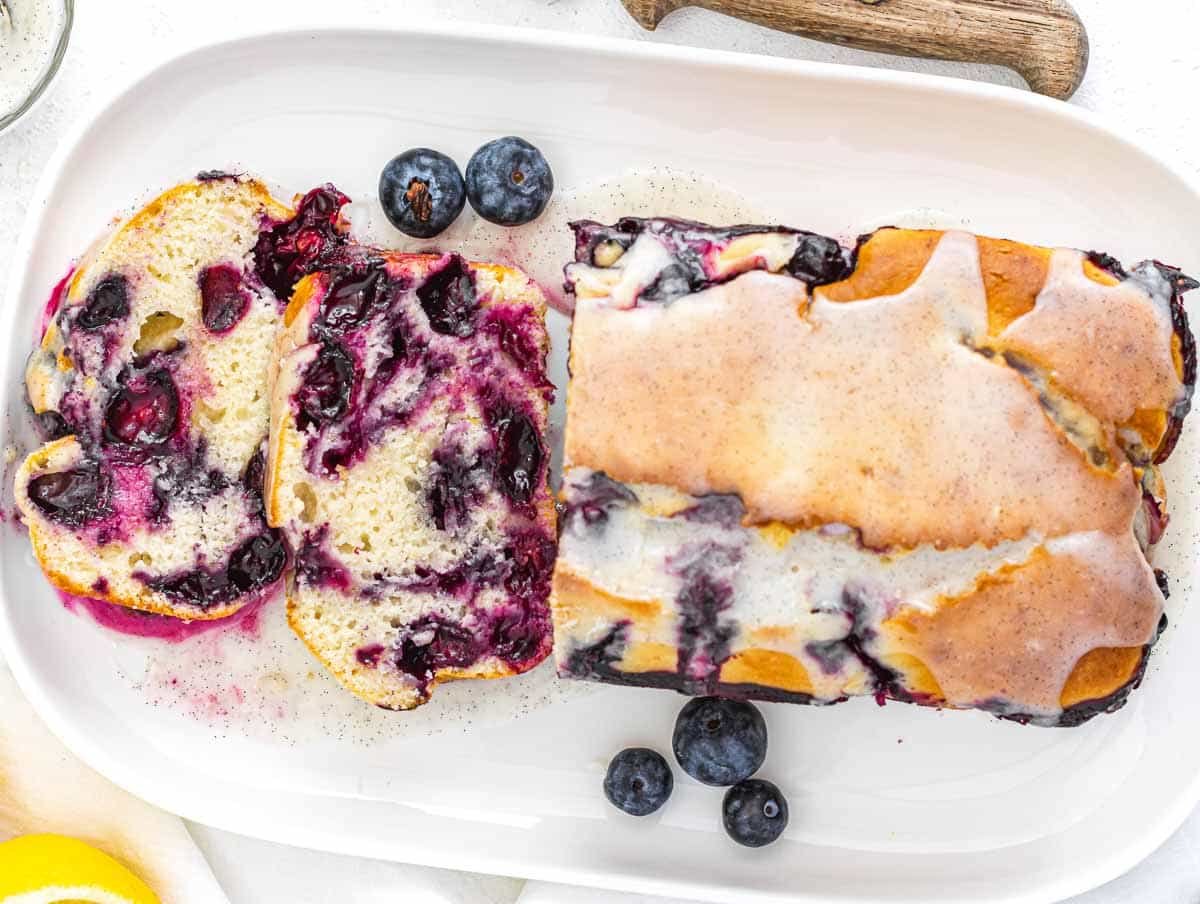 This blueberry and lemon pound cake is soft, moist, and packed with lemon flavor and many blueberries.
Top it with our finger-licking good lemon glaze to make it a guaranteed crowd-pleaser.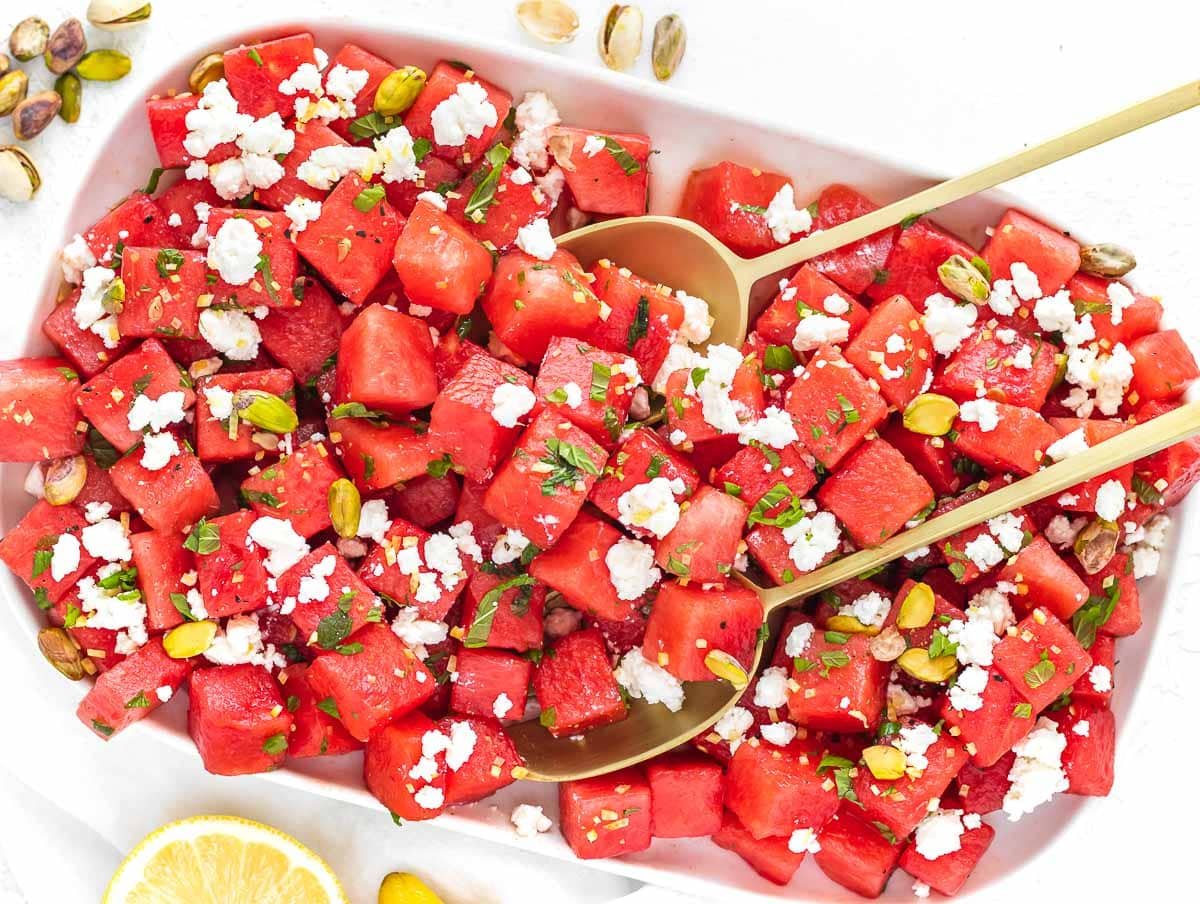 Finely chopped lemon peel, only the yellow part, adds a beautiful citrusy flavor that is irresistible in this watermelon salad recipe.
Watermelon salad is sweet, tangy, juicy, crisp, vibrant, and refreshing. It's the perfect salad for hot summer days.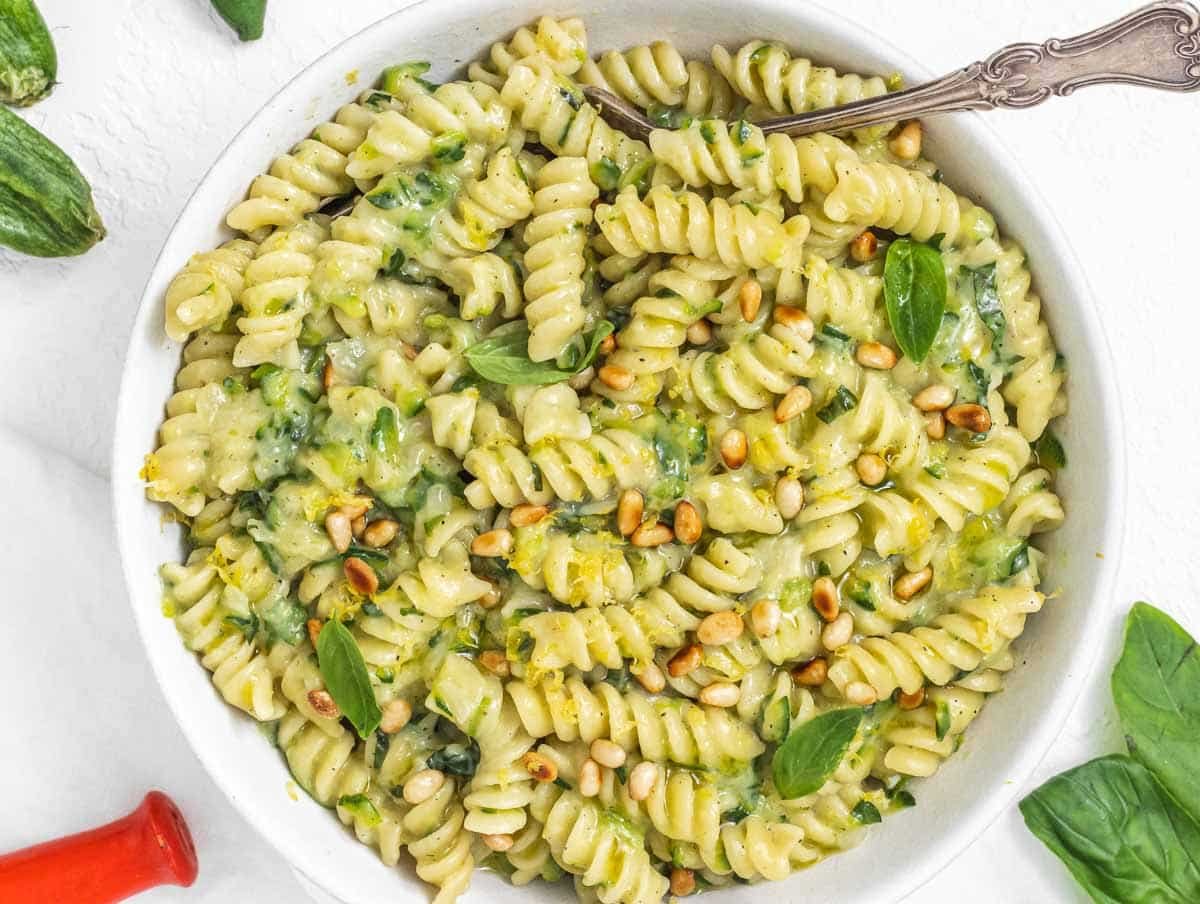 Make this 20–minute lemon-infused pasta with grated zucchini and your favorite pasta.
Then add fresh herbs, lemon zest, parmesan cheese, and a dollop of creamy Greek or non-dairy yogurt for an easy meatless meal.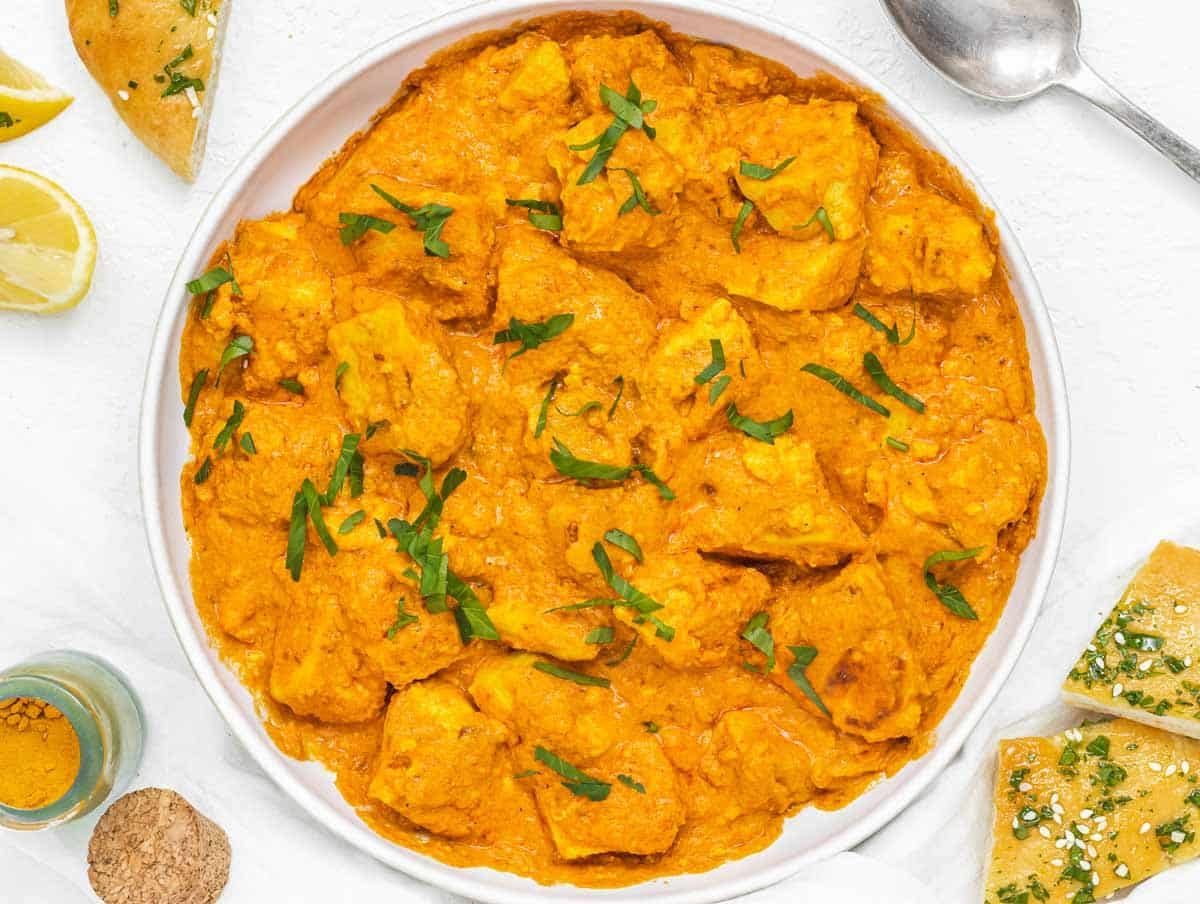 If you want to try an Indian–inspired dish with zesty lemon yogurt sauce, this tofu butter "chicken" is a great choice.
The tofu is marinated in yogurt, spices, and lemon juice, which makes it a tender and tasty vegetarian protein source.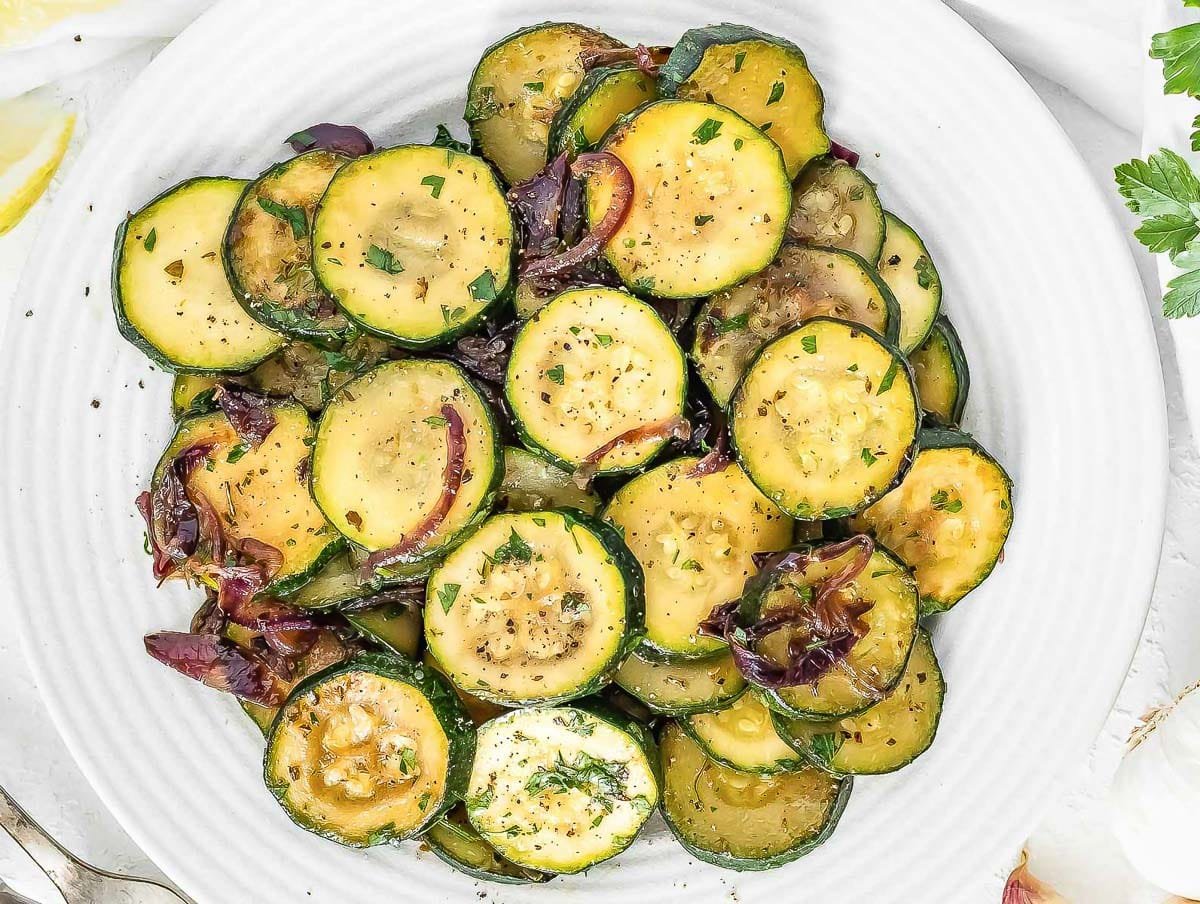 Lemon is a perfect flavor partner with zucchini.
When the zucchini is sautèed to your liking, add some finely chopped parsley and a squeeze of fresh lemon juice. You can serve this pan-fried veggie favorite on pasta, tofu, and focaccia.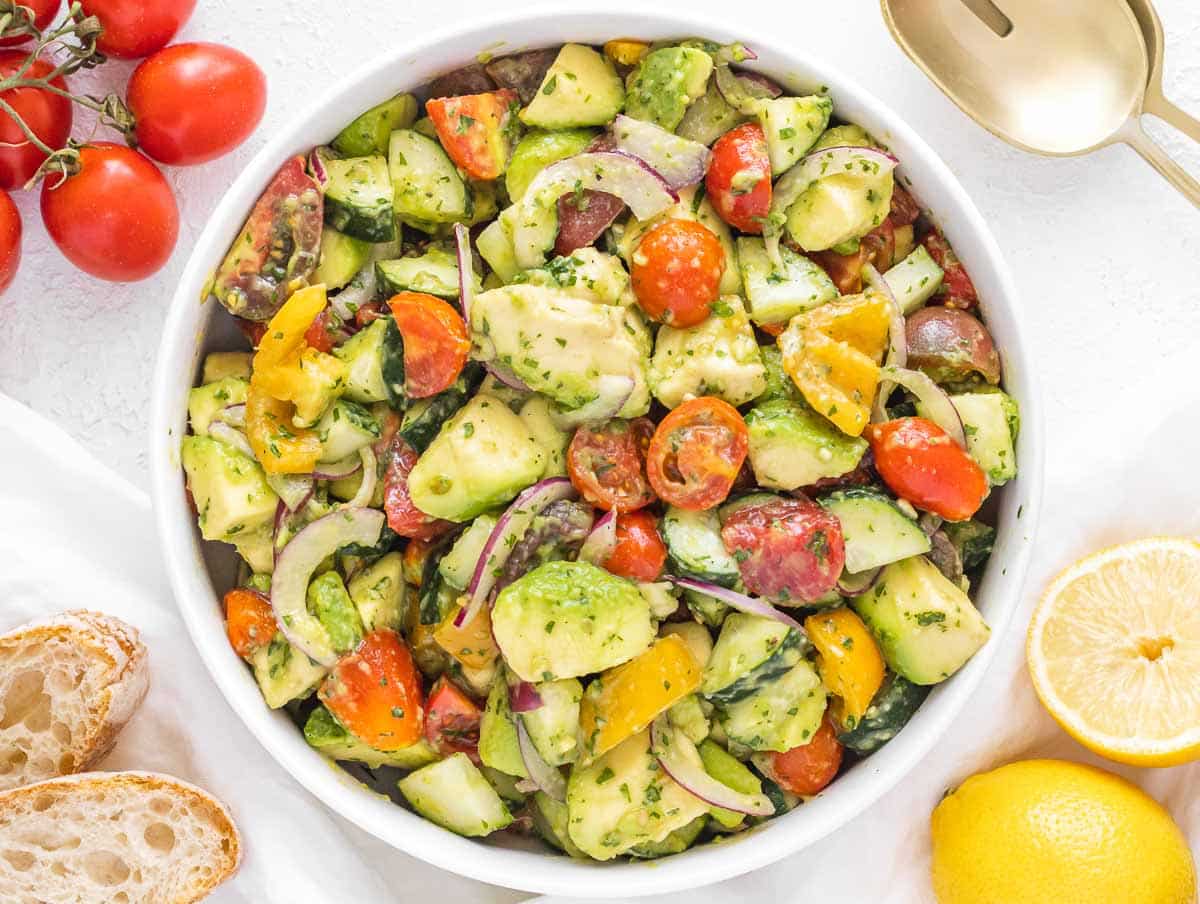 Lemons are perfect with avocados due to their tanginess; they enhance avocados' rich, buttery nature.
This dynamic duo pairs with cherry tomatoes, cucumber, and bell pepper in a creamy avocado salad. The lemon juice also helps your avocado salad stay fresh and tasty for longer.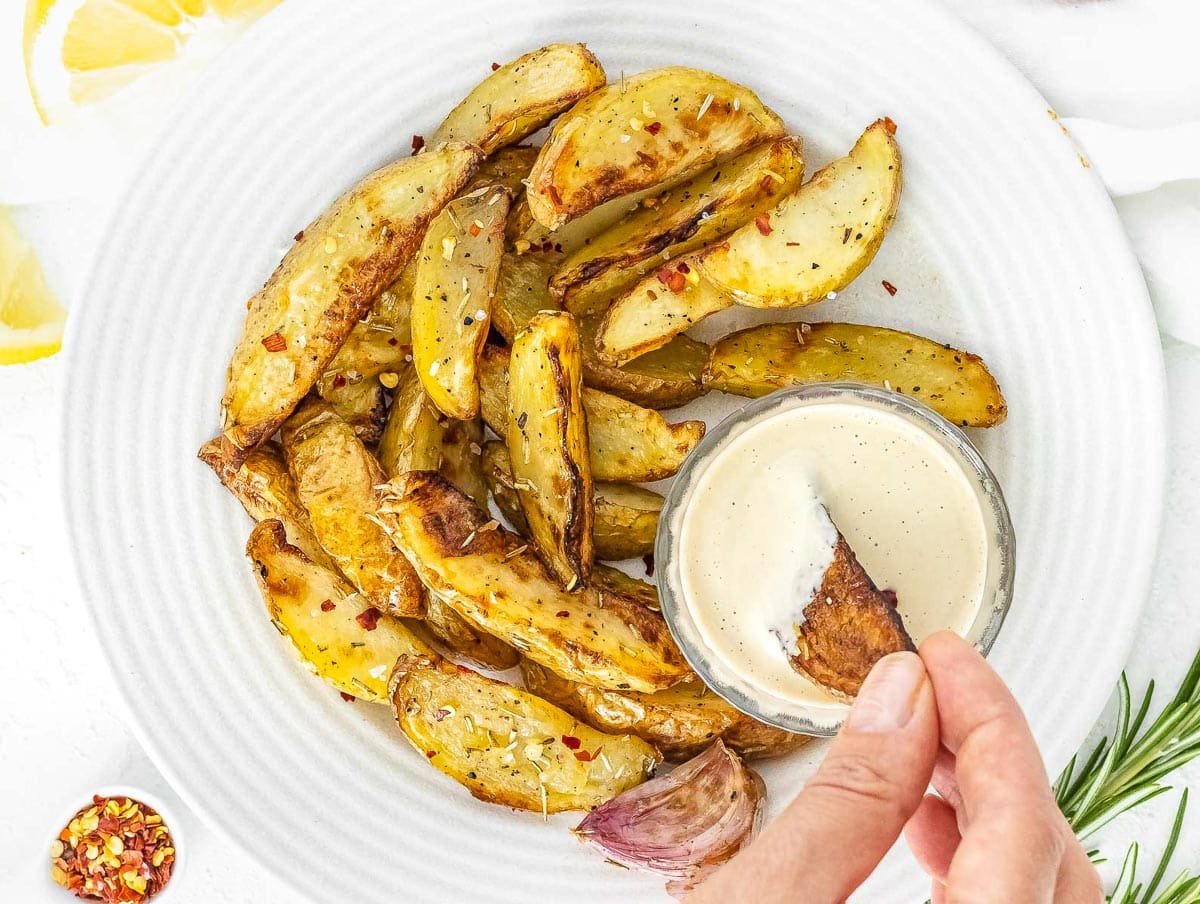 Tahini sauce is a favorite drizzle-on-everything sauce. It has a mild nutty, lemony flavor and adds an irresistible tang and creaminess to any dish.
For an authentic Mediterranean meal, serve it with whole roasted cauliflower, falafel, or hummus.
Lemon juice is a flavor enhancer for many veggies, whether roasted, sautèed, steamed, or air fried.
Combined with braised artichokes, the lemon makes the artichokes buttery tender and incredibly tasty. Their flavor is complemented by fresh parsley, mint, garlic, and lemon, a delicious Italian side dish idea.
Fresh lemon juice is a tasty addition to grains, salads, and dressings.
Try it in this 10-minute couscous dish, where we make an aromatic lemon and cumin dressing to make a wonderful Mediterranean–inspired couscous salad.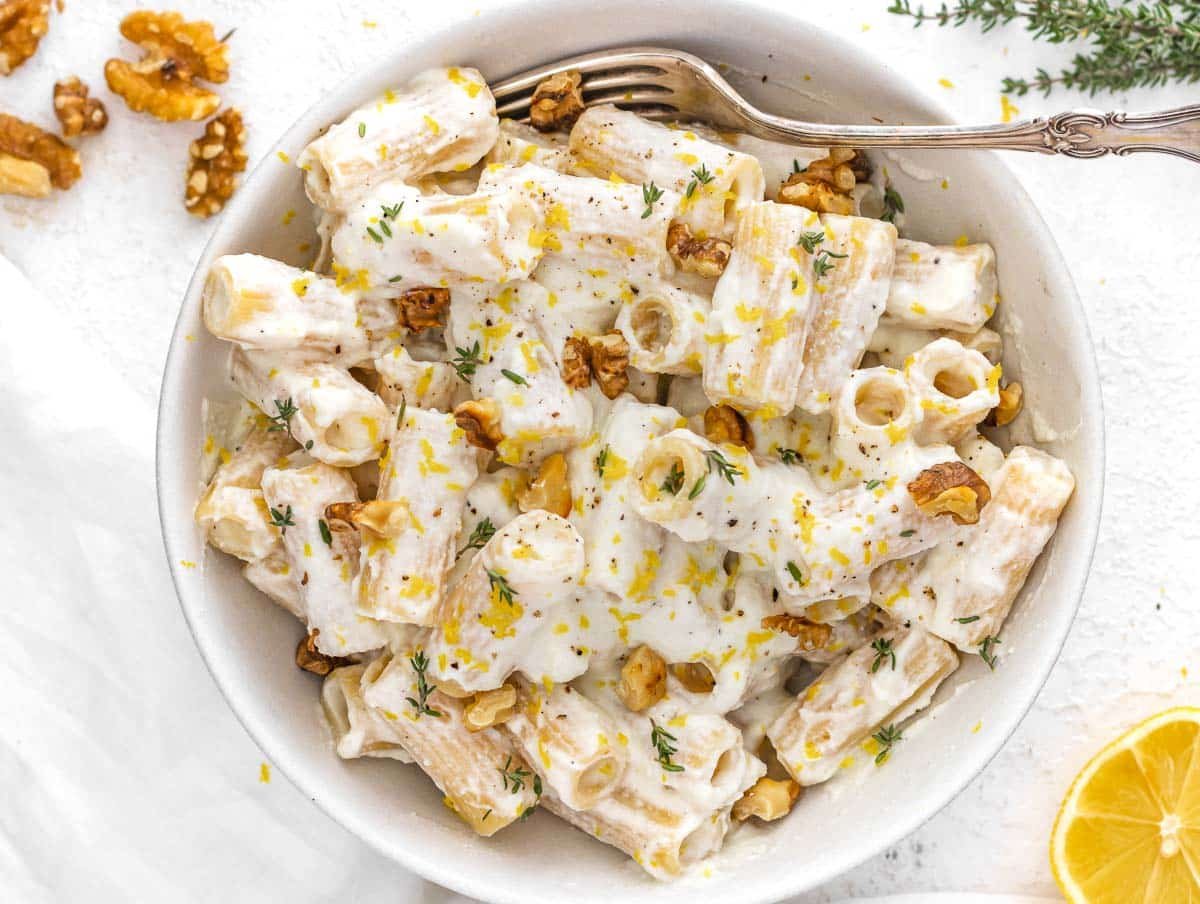 Pasta al limone is a creamy lemon pasta recipe popular in Italy, and this recipe is from Nico's family cookbook.
His grandma used to make this dish with delicious ripe lemons from the Amalfi coast or Sorrento in the Campania region in Italy, mixing the fragrant lemon zest with fresh ricotta from the local farm.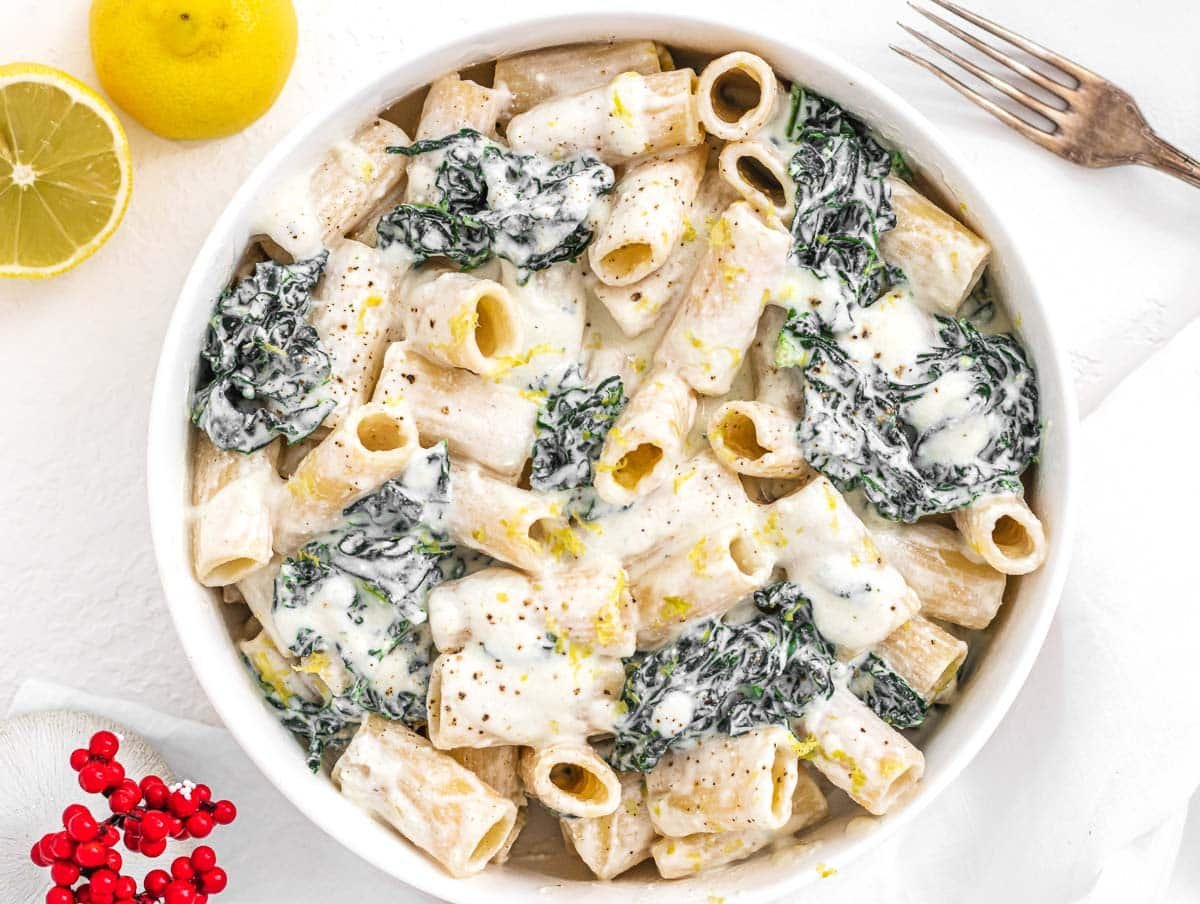 Grated lemon zest, ideally from an organic lemon, adds a pleasant zesty flavor to this kale pasta recipe.
Al dente rigatoni pasta and leafy greens pair well with our velvety, creamy lemon ricotta sauce.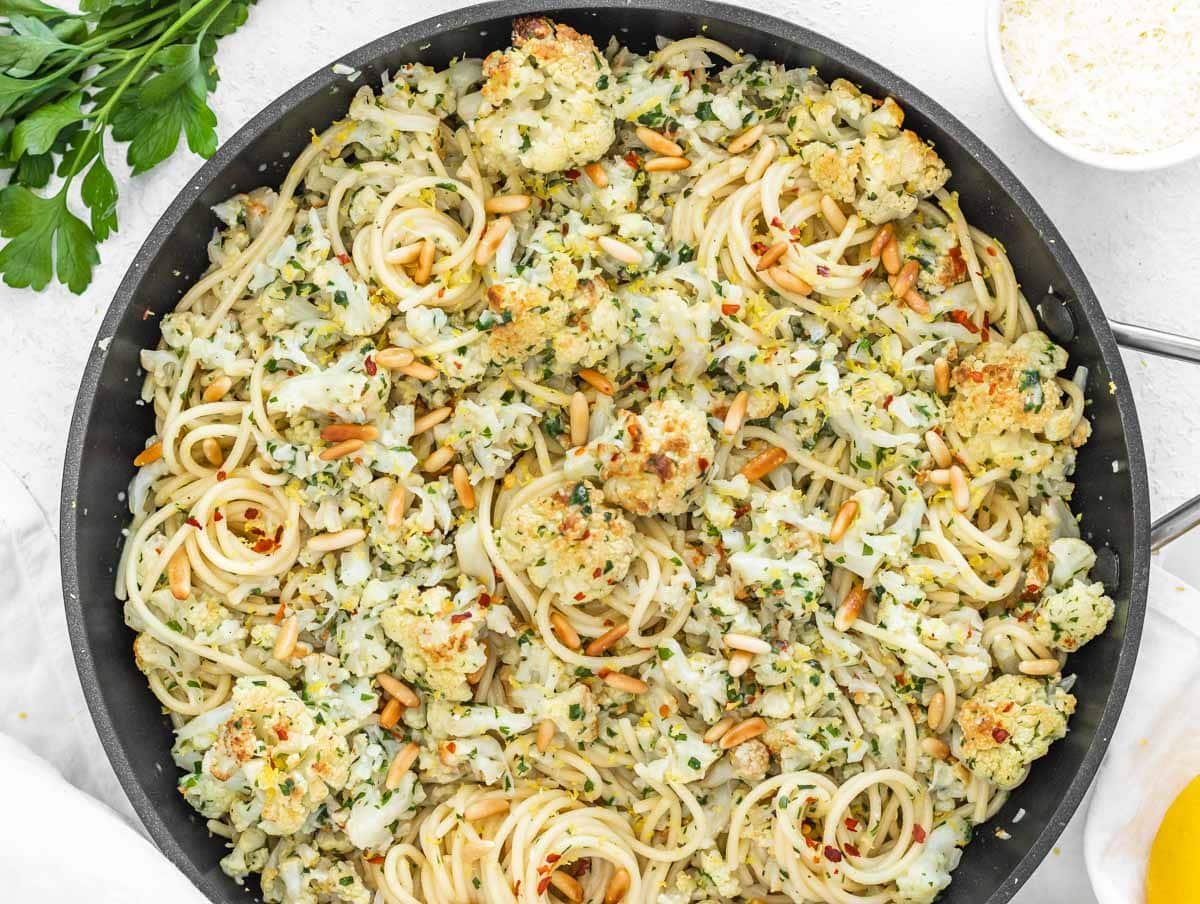 We end this list of lemon recipes with an easy lemon–infused pasta: roasted cauliflower pasta.
Our tip: add some parmesan or dairy-free cheese for extra umami and creaminess, parsley, lemon zest, and toasted pine nuts. It's a restaurant–worthy pasta with healthy vegetables and elegant flavors.
How to store these lemon recipes
Make ahead: these are not optimal recipes to make ahead. They are best right after they are cooked.
Refrigerator: store leftovers in an airtight container in the fridge for up to 24 hours. For cakes: store at room temperature, best if covered in a cake dome or wrapped in foil or plastic for up to 4 – 5 days.
Reheat: warm it in a pan with olive oil, adding water if necessary. The microwave also works.
Freezer: savory dishes on this list are not suitable for freezing.
For cakes: freeze them for up to 3 months. To do so, let them cool down completely, slice them, and wrap each in plastic for easy portioning and quick thawing.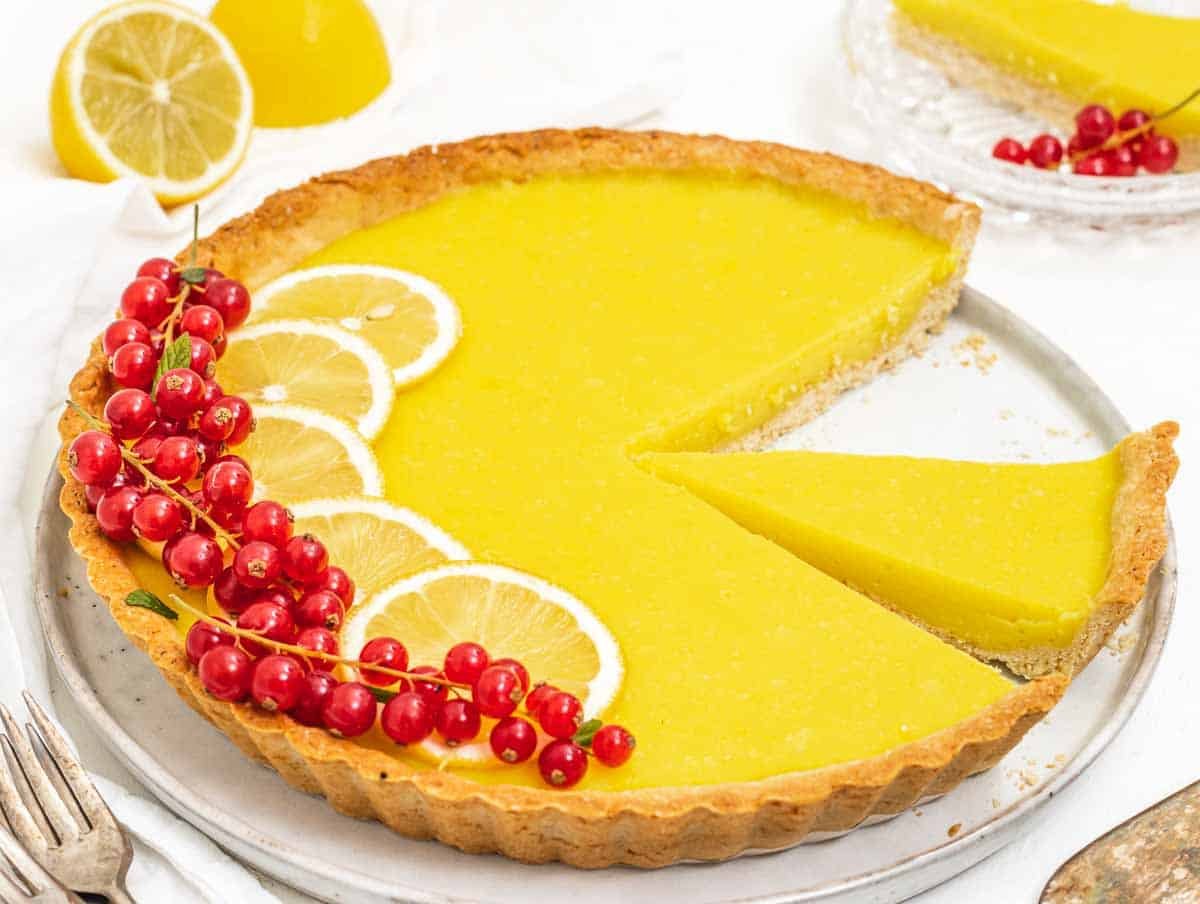 For many more dinner ideas, check out our mains category page.
25 Easy Lemon Recipes
These refreshing lemon recipes are light, wholesome, and tasty and made with simple ingredients.Tangy and fresh lemon juice paired with zesty garlic and savory parmesan cheese meld with al dente pasta into a creamy and satisfying dish.
Ingredients
12

ounces

linguine

or another long pasta

3

tablespoons

extra virgin olive oil

2

cloves

garlic

minced or grated

1

spicy

red chili

or red pepper flakes

1

large

lemon

the grated zest and the juice

1

cup

reserved pasta cooking water

1

handful

parsley

½

cup

parmesan

grated

½

teaspoon

salt
Optional Add-Ins
1

can (15-oz)

cannellini beans

2

handfuls

spinach
Instructions
Boil 12 ounces linguine in a large pot of salted water for two minutes less than instructed on the package.

To a large skillet, add 3 tablespoons extra virgin olive oil, 2 cloves garlic (minced), 1 spicy red chili (chopped), ½ teaspoon salt, and the zest of 1 large lemon.Fry for a minute; don't burn the garlic. Turn heat off and add the juice of the lemon.

Reserve 2 cups of pasta water, drain pasta, add it to sauce, and add 1 cup reserved pasta cooking water.

Finish cooking the pasta until al dente – about a minute.

Turn the heat off, add 1 handful parsley, and ½ cup parmesan, and toss until the cheese melts.

Serve immediately with a sprinkle of lemon zest.
Nico's serving tip
Add 1 can (15-oz) cannellini beans (drained and rinsed) and 2 handfuls spinach to the pan with the lemon sauce. Sauté for a couple of minutes or until the spinach wilt. Add the pasta, reserved pasta water, parmesan, toss until creamy and al dente, then serve immediately.
Notes
Nutrition information is an estimate for 1 portion of lemon pasta out of 4 servings. STORAGE Make ahead: this is not a good recipe to make ahead. It's best right after it's cooked. Refrigerator: store leftovers in an airtight container in the fridge for up to 24 hours. Reheat: warm it in a pan with olive oil, adding water if necessary. The microwave also works. Freezer: not suitable for freezing.
Nutrition
Calories:
468
kcal
,
Carbohydrates:
67
g
,
Protein:
16
g
,
Fat:
15
g
,
Saturated Fat:
4
g
,
Polyunsaturated Fat:
2
g
,
Monounsaturated Fat:
9
g
,
Trans Fat:
0
g
,
Cholesterol:
9
mg
,
Potassium:
251
mg
,
Dietary Fiber:
4
g
,
Sugar:
3
g
,
Vitamin A:
190
IU
,
Vitamin B6:
0.2
mg
,
Vitamin C:
16
mg
,
Vitamin E:
2
mg
,
Vitamin K:
23
µg
,
Calcium:
177
mg
,
Folate:
21
µg
,
Iron:
2
mg
,
Manganese:
1
mg
,
Magnesium:
54
mg
,
Zinc:
2
mg
Tried this recipe?
Leave a comment below or mention @theplantbasedschool on Instagram. We are also on Facebook, Pinterest, YouTube, and TikTok.
If you liked these lemon recipes, you might also enjoy:
---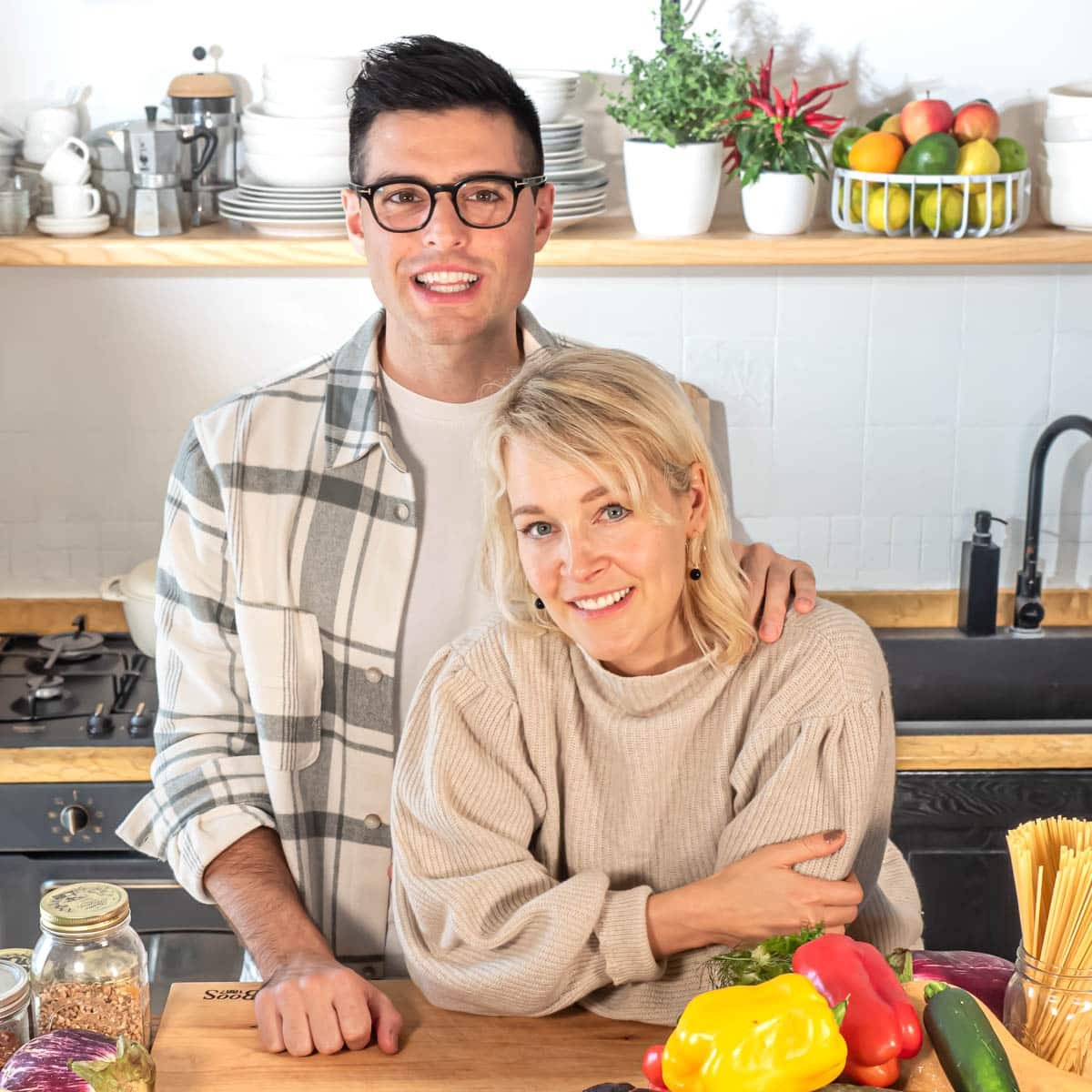 Hi! We are Nico & Louise
Welcome to The Plant-Based School, a food blog with easy, tasty, and wholesome recipes.
Our aim is to help you and your family eat more veggies through delicious recipes with simple ingredients.
Easy right?