If you're looking for easy and delicious side dishes for pizza, you've come to the right place.
We've selected 25 of our best salads, slaws, vegetable sides, and finger foods that pair perfectly with pizza.
Whether you are having Neapolitan, thin crust, deep dish, homemade, or New York-style pizza tonight – these quick sides will complement your pizza beautifully.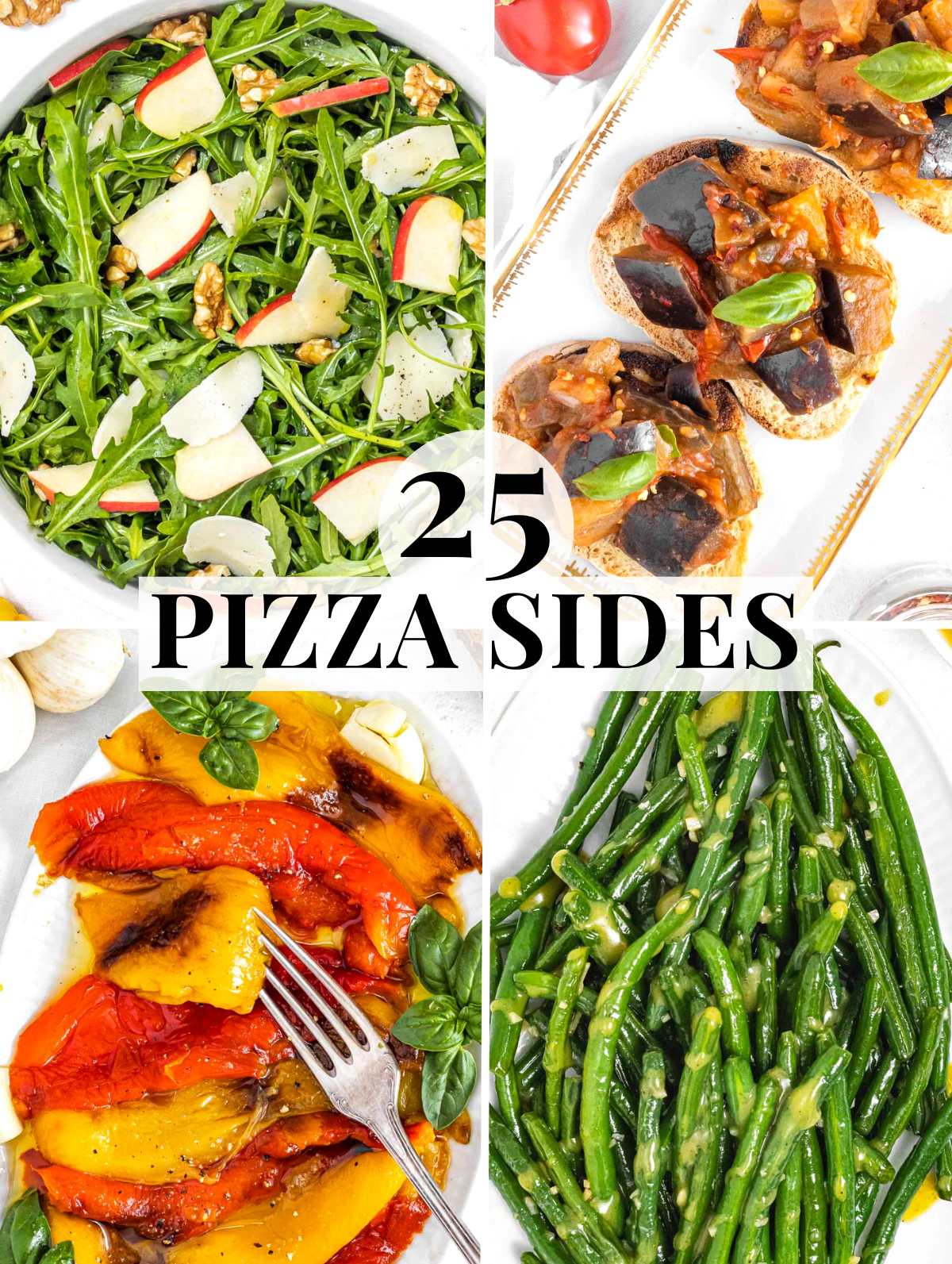 Vegetables and salads are fantastic accompaniments to pizza, offering a balance of flavors and textures.
Roasted vegetables, such as bell peppers, zucchini, and eggplant, provide vibrant colors and fresh flavors that harmonize with cheesy pizza.
For a lighter option, steamed, raw, or sautéed sides can lend a fresh and nutritious touch to your meal, creating a well–rounded dining experience.
Let's kick off this pizza–friendly collection of side dishes and appetizers without further ado.
Our 25 best side dishes for pizza
Storage
How to store sides for pizza: Most of these sides keep for three days in the refrigerator, best if stored in an airtight container. We usually reheat it in the microwave, but a pan with a dash of water would do too.
How to reheat: Most recipes can be reheated in the microwave or on a pan with a dash of water. Check the individual recipes for full make-ahead, reheating, and storage instructions.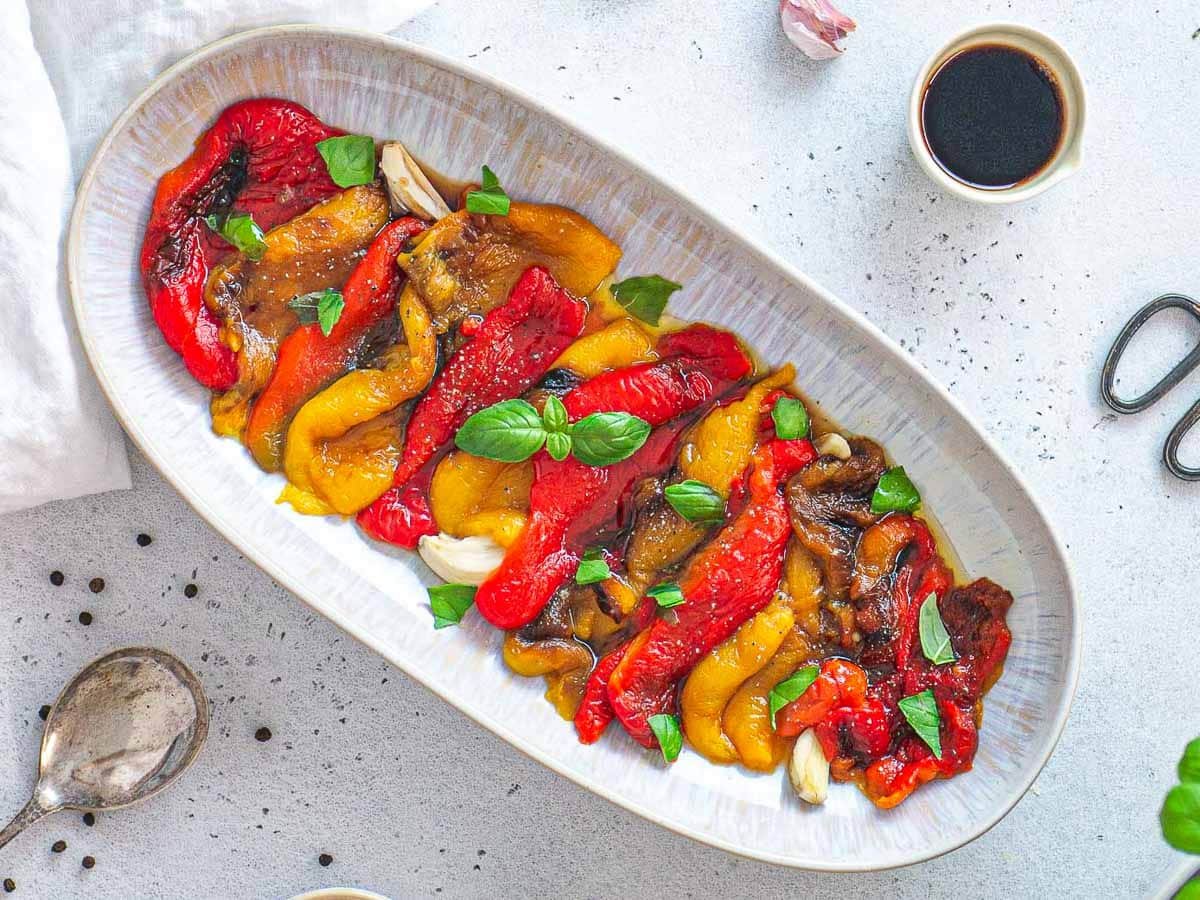 More Side Dishes for Pizza
If you're looking to increase your veggie intake while enjoying a slice of pizza, take a look at these favorite vegetable compilations: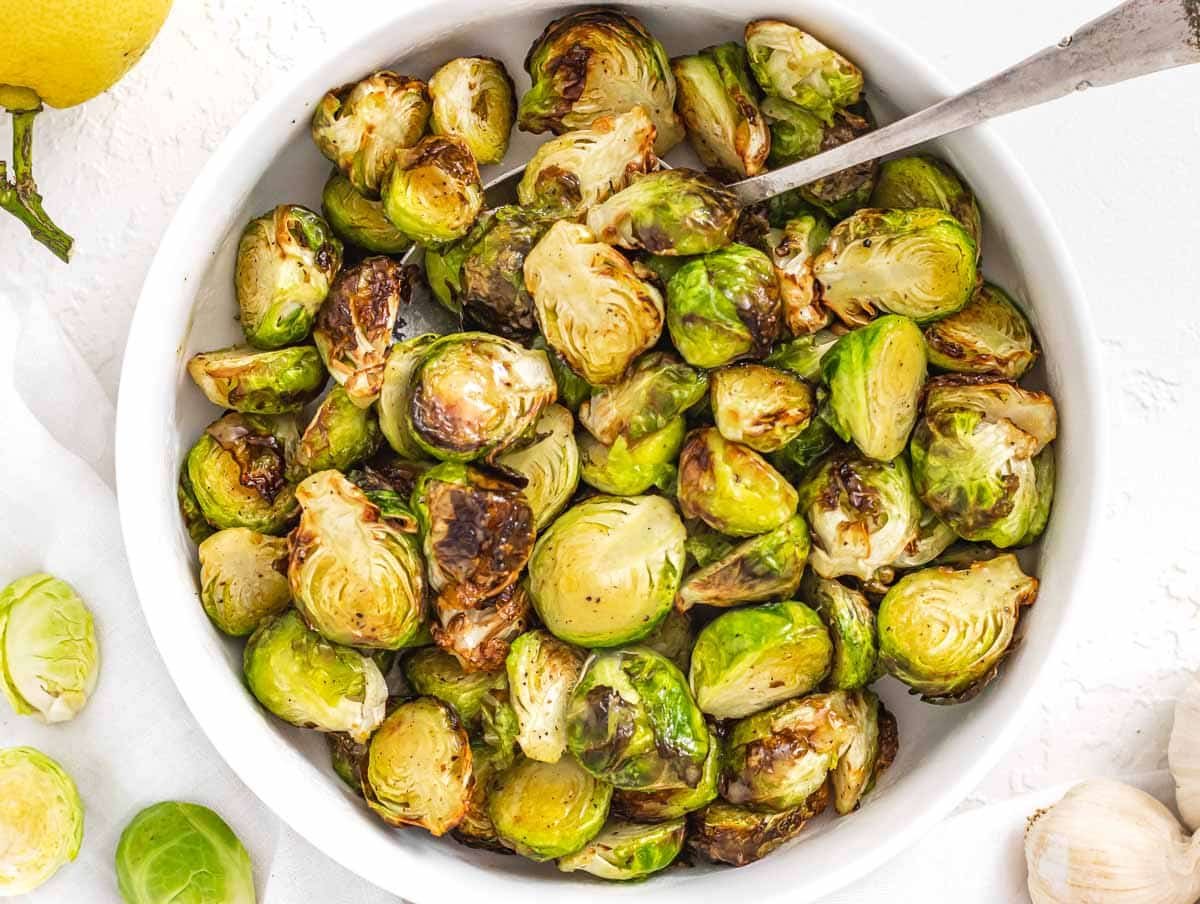 What is a good appetizer with pizza?
Simple salads, easy soups, and dips make your pizza dinner stand out and bring color to your table.
Try pairing your pizza with one or more of these easy appetizers – they will please kids and adults too:
If you're planning a pizza party, check out these mini pizzas, flatbread pizzas, or no-knead focaccia. They are tested and authentic recipes with many different pizza topping ideas.
For many more side dish ideas, check out our sides category page.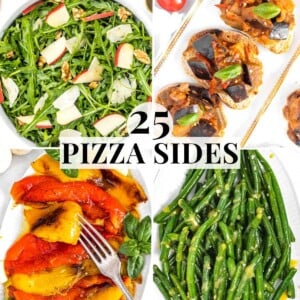 25 Best Side Dishes for Pizza
Looking to find ideas for what to serve with pizza?
We've got you covered with these side dishes, including roasted vegetables, easy toppings and colorful fresh salads.
Ingredients
Check each individual recipe for ingredients required.

Try something new for your pizza party! Cook your favorite recipe and serve with pizza.
Instructions
How to store: Keep these meals stored in the refrigerator, ideally in an airtight container, for up to 3 days.

How to reheat: Warm it up on the stovetop or in the microwave. Before serving garnish with fresh herbs, salt and pepper,
Video
Tomato Cucumber Salad is a tasty appetizer idea
Notes
Store leftovers in the fridge for up to 3 days.
You can eat them at room temperature, or reheat them in the microwave. We do not recommend freezing these recipes.
Nutrition
Serving:
200
g
,
Calories:
250
kcal
,
Carbohydrates:
40
g
,
Protein:
6
g
,
Saturated Fat:
0
g
,
Cholesterol:
0
mg
Tried this recipe?
Leave a comment below or mention @theplantbasedschool on Instagram. We are also on Facebook, Pinterest, YouTube, and TikTok.
If you liked these 25 side dishes for pizza, you might also like:
---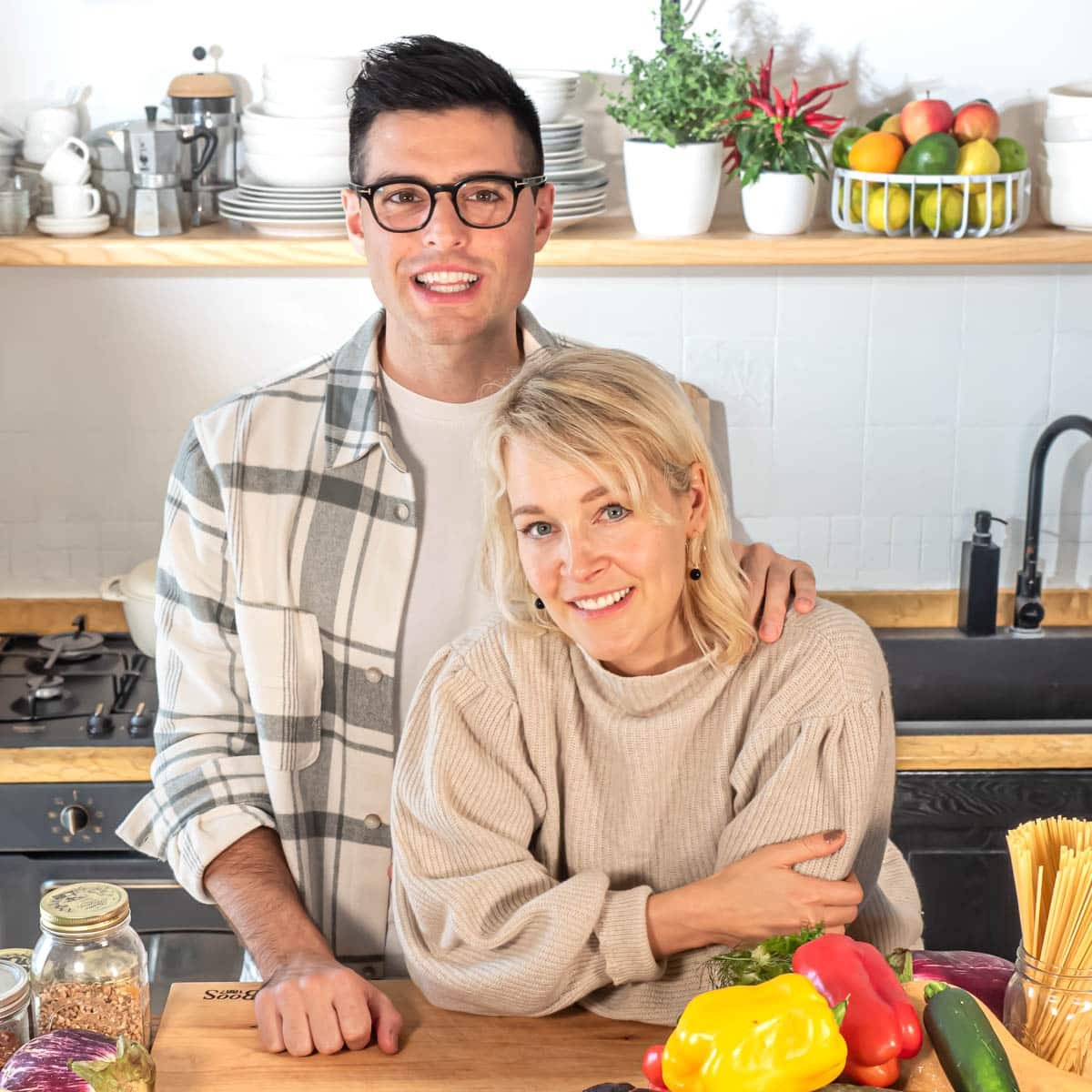 Hi! We are Nico & Louise
Welcome to The Plant-Based School, a food blog with easy, tasty, and wholesome recipes.
Our aim is to help you and your family eat more veggies through delicious recipes with simple ingredients.
Easy right?