Get ready for a festive and tasty celebration with these 25 easy and green St. Patricks Day recipes.
You can find dinner ideas, appetizers, easy green side dishes, and nibbles for a crowd. Choose your favorites from wholesome, fun, and bright green meals that make this Irish holiday tasty and festive.
After living four years in Ireland, we have been to a fair share of St. Patrick's Day parades with happy participants dressed in green clothes and leprechaun costumes.
Saint Patrick's Day is a big celebration day and religious holiday that always falls on March 17th, and is observed all over the world.

It's a day when all of Ireland seems to be covered in green, and you will hear Celtic folktales and céilí music, and see shamrocks, Irish flags, leprechauns, and rainbow symbols everywhere.
So, to celebrate this Irish holiday, we have collected 25 of our best and easiest green dishes to serve with a cold pint of Guinness beer. Take your pick from appetizers, main dishes, and desserts with greenish looks, and get ready for a festive day of dancing and celebration.
A super easy appetizer for St. Patricks Day, and cooked in just 15 minutes! This air fryer asparagus recipe is healthy, requires only 5 minutes of preparation, and offers a juicy and crispy starter idea.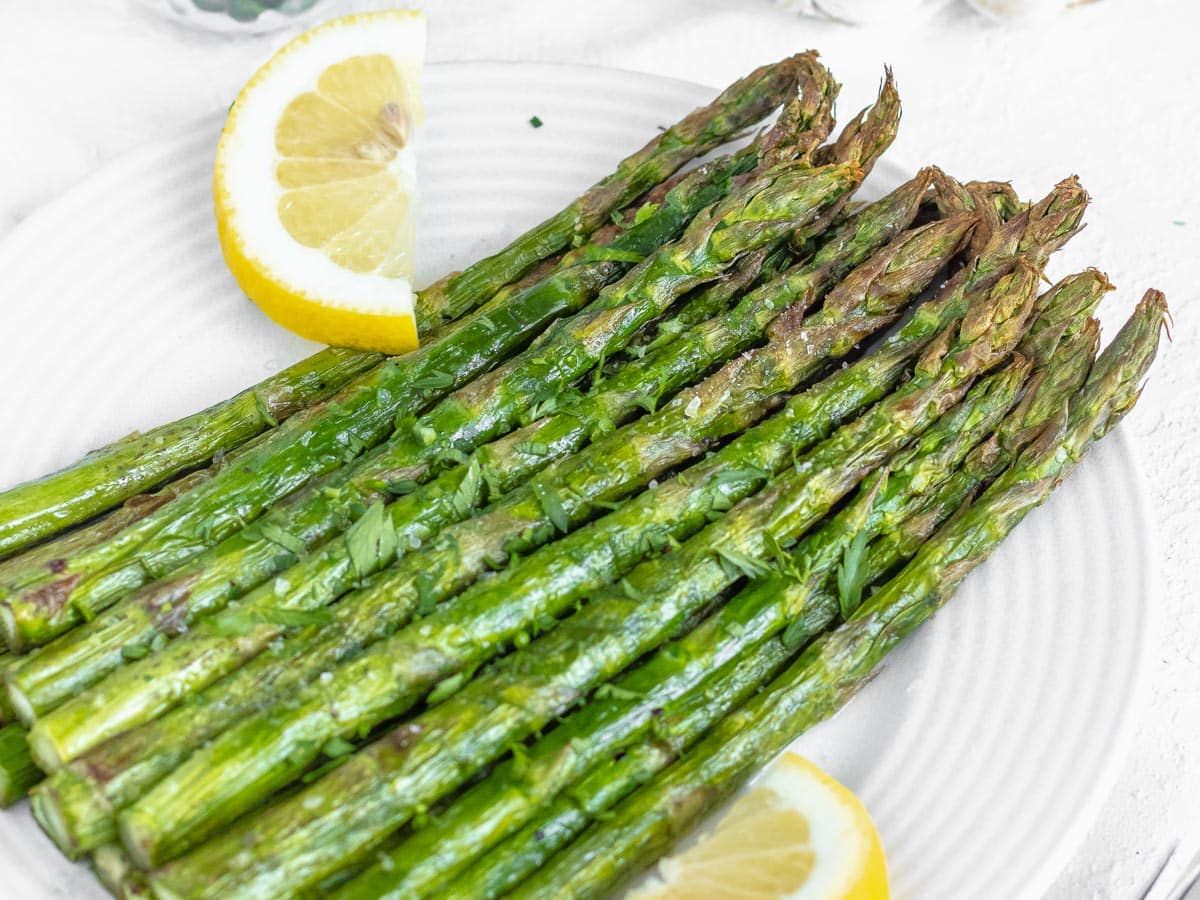 Creamy, golden green, and easy to make in one pot. This split pea soup is a St. Patrick's Day classic and works well as an appetizer or dinner that you can easily prepare ahead of celebrations.
Make these zucchini muffins as a snack, sweet treat, or breakfast for St. Patrick's morning. They are made with simple and few ingredients and will stay moist for 2-3 days when baked in advance.
This is a bright green pasta and dinner idea for St. Patrick's Day. Pasta with broccoli is one of the tastiest, easiest, and creamiest pasta dishes you can make in under 20 minutes with six simple ingredients. Eat it as a main or as a first course for a special dinner with friends and family.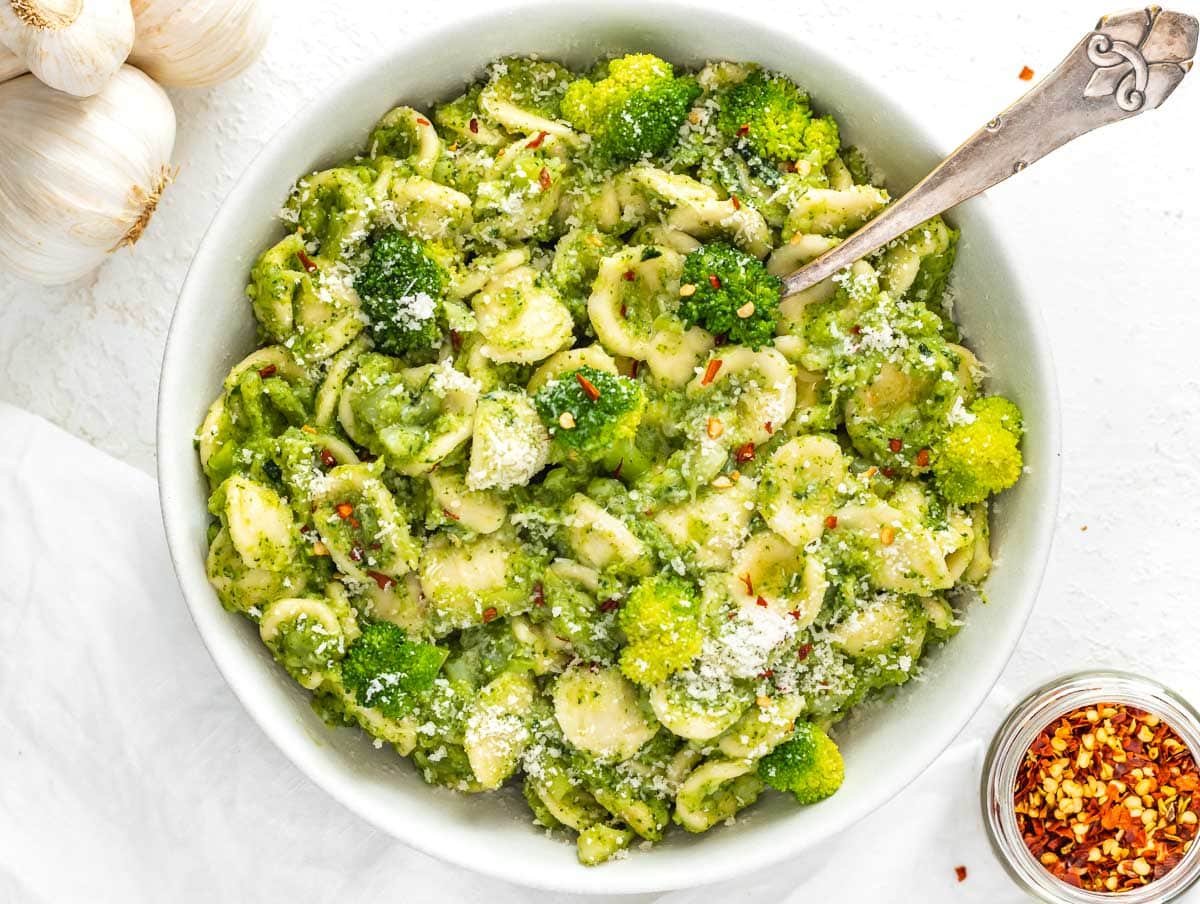 Pasta is great when cooking for a crowd. With this spinach pasta, you can prepare the sauce ahead of St. Patrick's Day and add al dente spaghetti once you are ready to serve dinner. It's a 20-minute easy and creamy meal!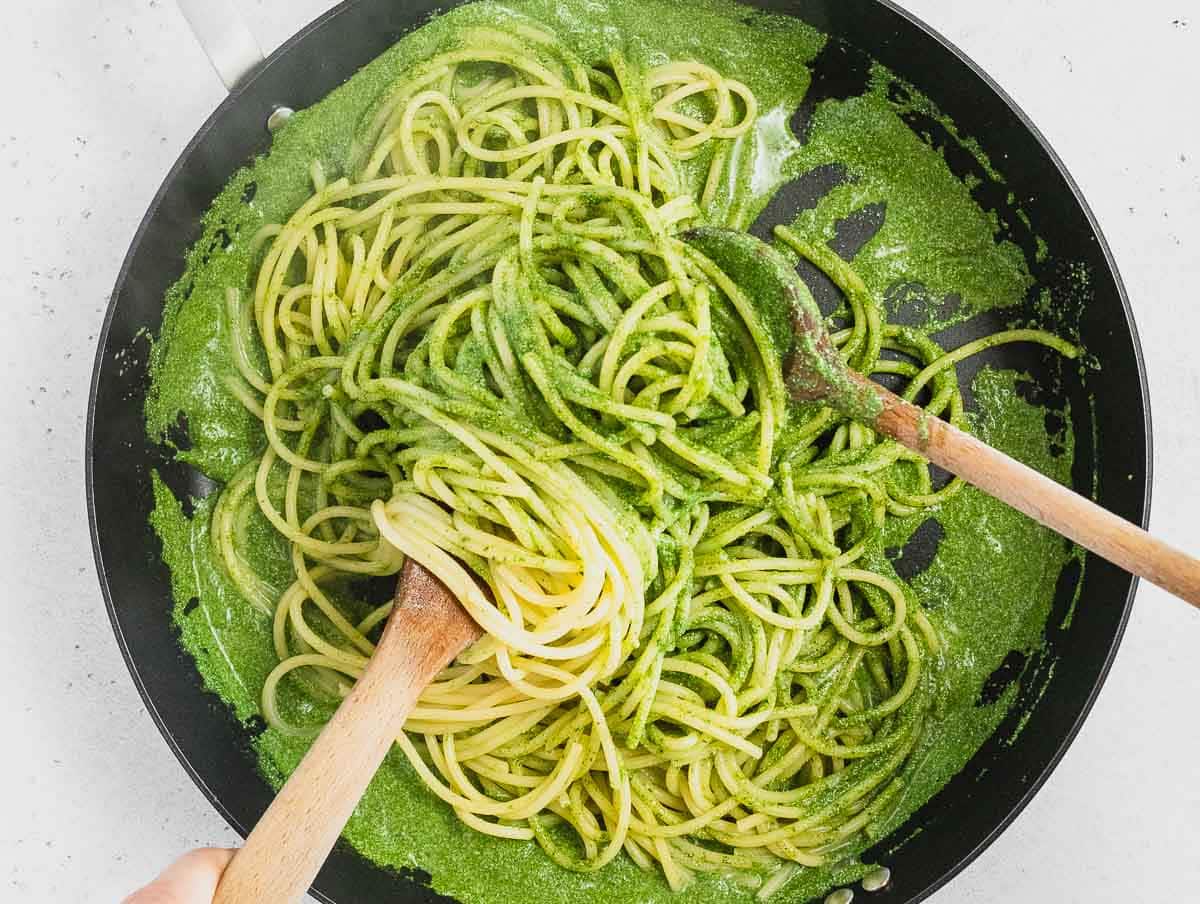 Creamy, flavorful, and spring-friendly, this zucchini pesto is a perfect match for St. Patrick's Day. Garnish your pasta with fresh leaves of basil and toasted pine nuts for a restaurant-worthy and family-friendly meal.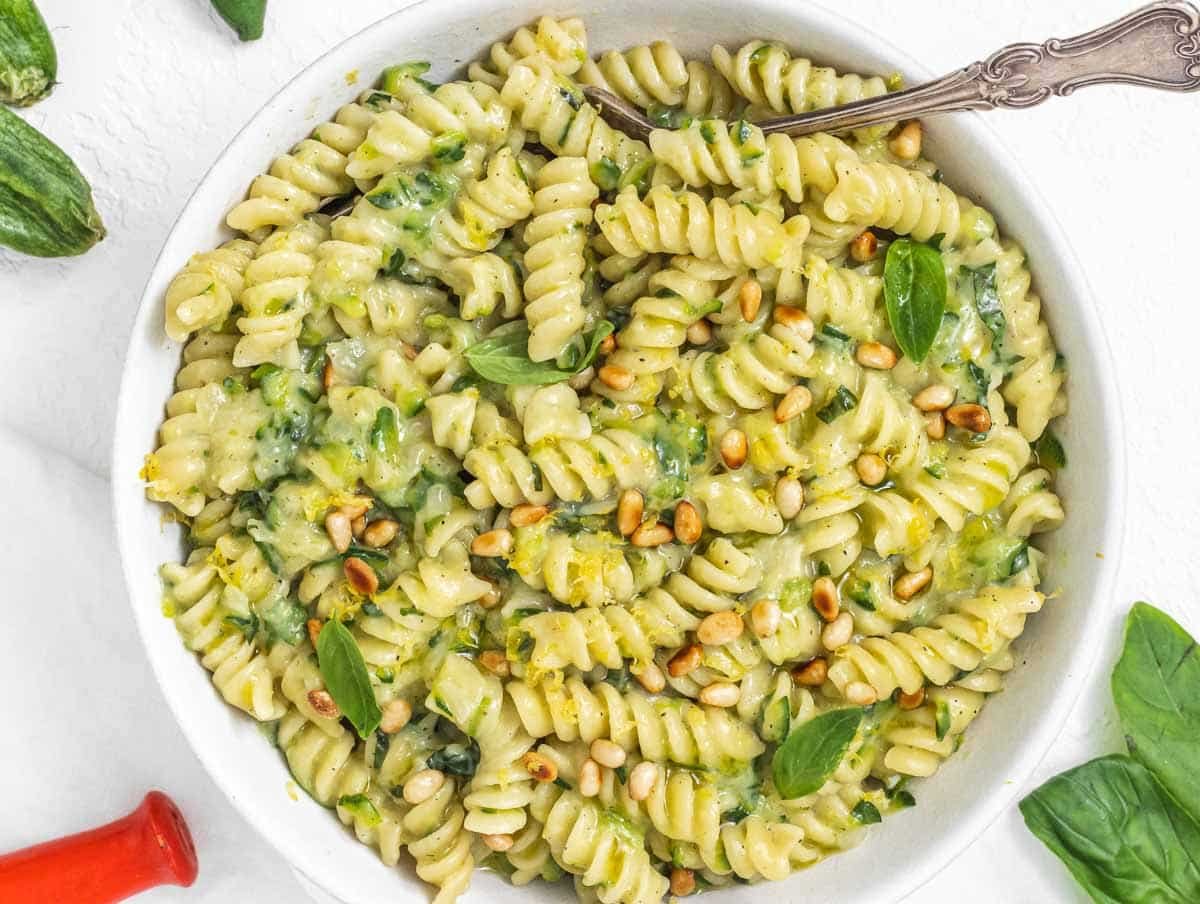 Air fryer zucchini has become our favorite way of cooking zucchini when we are looking for a quick, tasty, and healthy recipe for this delicious vegetable. Serve these juicy zucchini bites as a light and easy side dish for St. Patrick's Day with chipotle sauce and a sprinkle of thyme.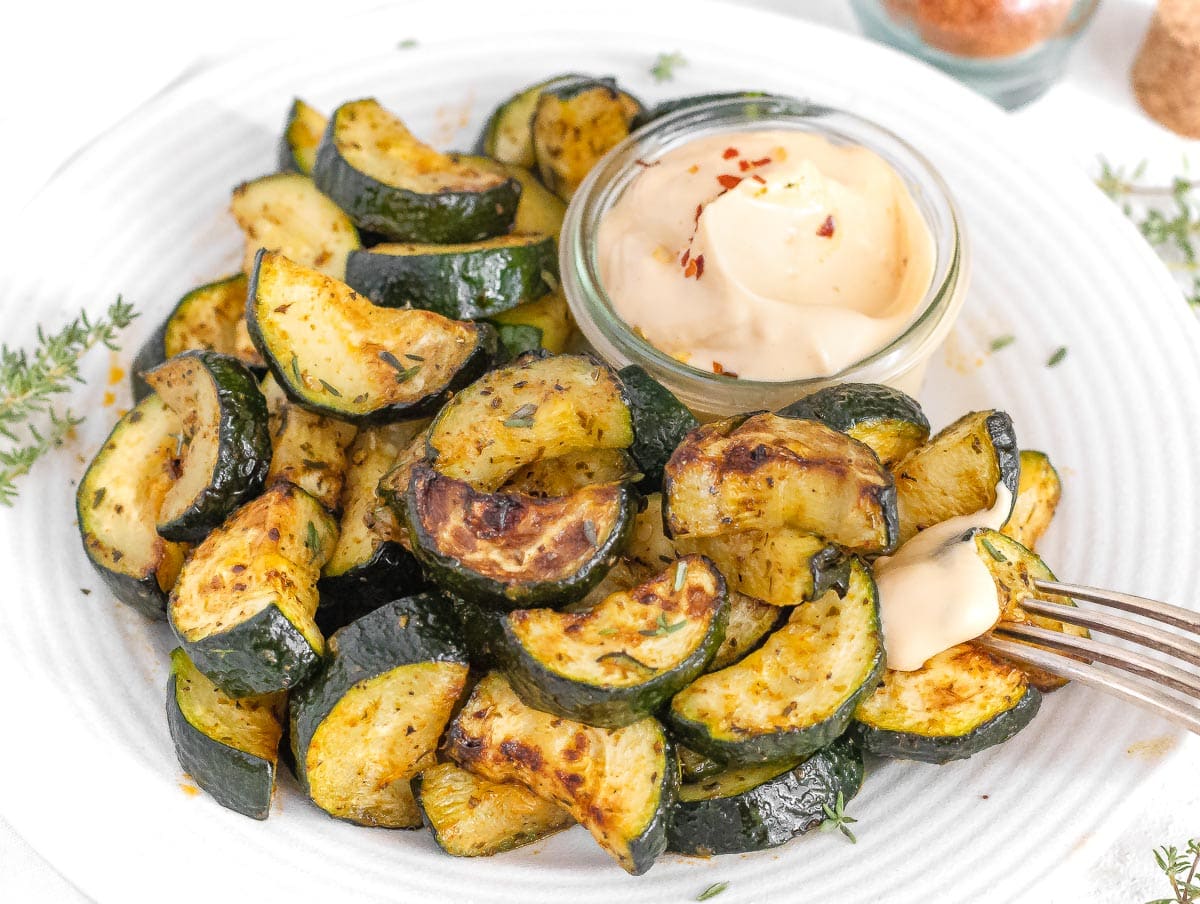 This 15-minute easy sauteed zucchini is an amazing starter idea - you can easily add it to a frittata or crostini. You can also upgrade your St. Paddys Day starter by making a quick bruschetta with sauteed zucchini and pine nuts.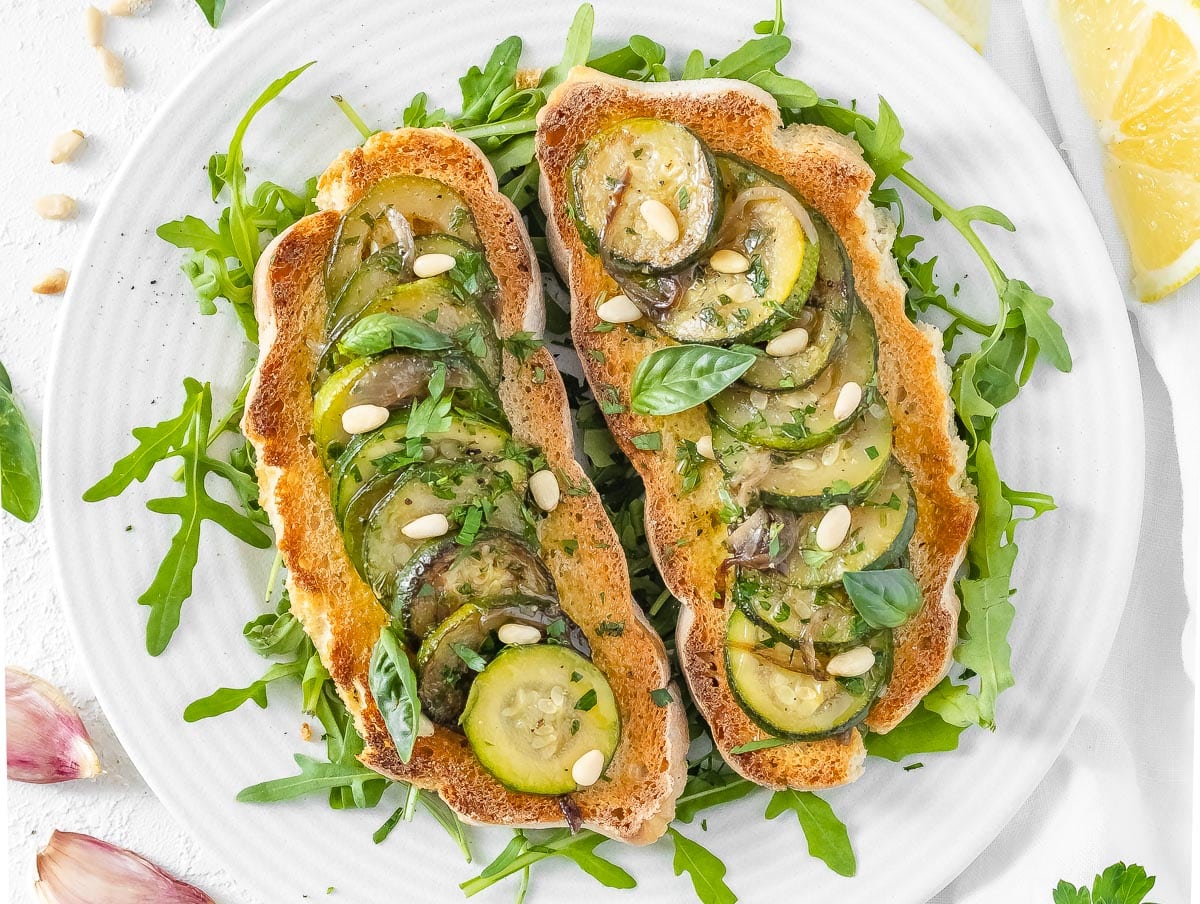 If you haven't tried this combination yet with avocado and tahini, you are in for a treat: it's simply delicious and one of the best spreads/dips we've ever tried. It's perfect as a starter dip for St. Patrick's festivities when you're cooking for a crowd!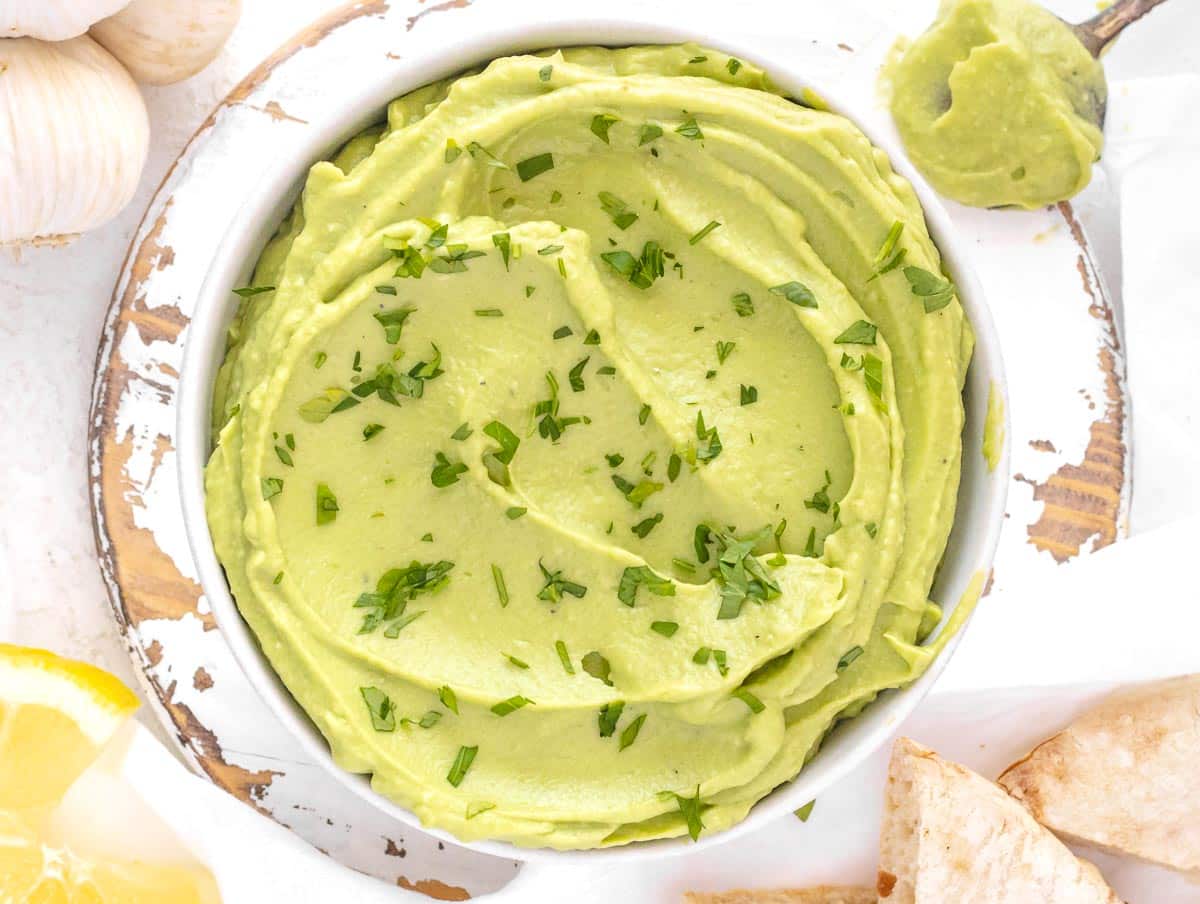 If you're having your family over for a St. Paddy's Day party, this soup is a wonderful choice of starter. Kids and picky adults will love the soup's texture and mild broccoli taste, so make a double batch if you have a big family to feed. Of course, you can always freeze it and eat it later.
For a special dinner on March 17th, you can make this Italian creamy asparagus risotto. You'll need about 45 minutes to make this from start to finish, and if you follow our simple step-by-step instructions, you'll have no problems, and the dish will turn out delicious!
For this appetizer-friendly recipe of oven-roasted broccoli, we use simple ingredients such as extra virgin olive oil, freshly squeezed lemon juice, garlic, and chili flakes to create a flavor bomb of a side dish that everyone will love.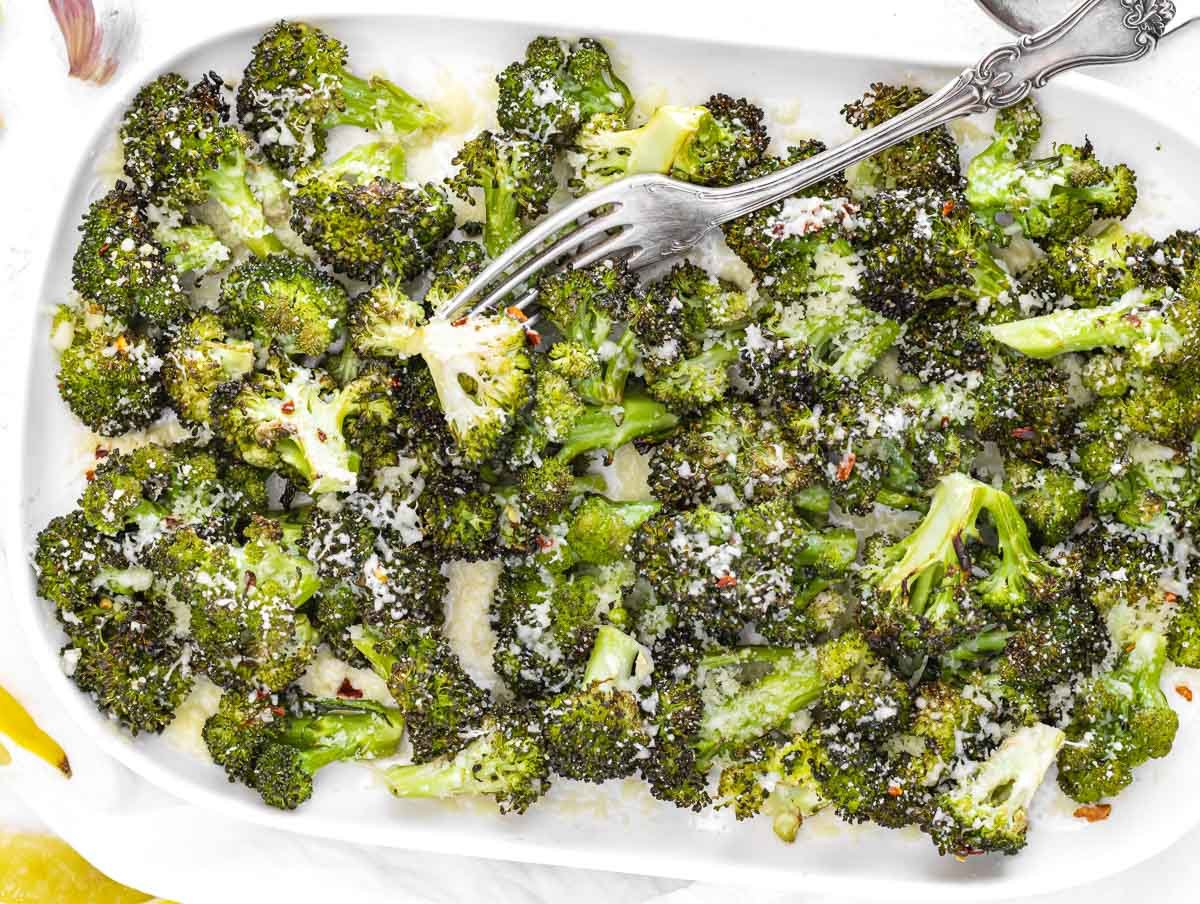 Rich in flavor and naturally vegetarian, these stuffed zucchini boats are packed with protein, lentils, and tomato sauce. Serve them with roasted potatoes or soda bread for a St. Patrick's Day-friendly main dish.
Eggplant pizza is so much fun! First, make the "pizza crust" with roasted eggplant slices, add some tomato sauce or marinara sauce, a pinch of melty cheese of any kind, and bake until it melts. It's a family-friendly starter and side dish idea, and it's great on Irish soda bread too!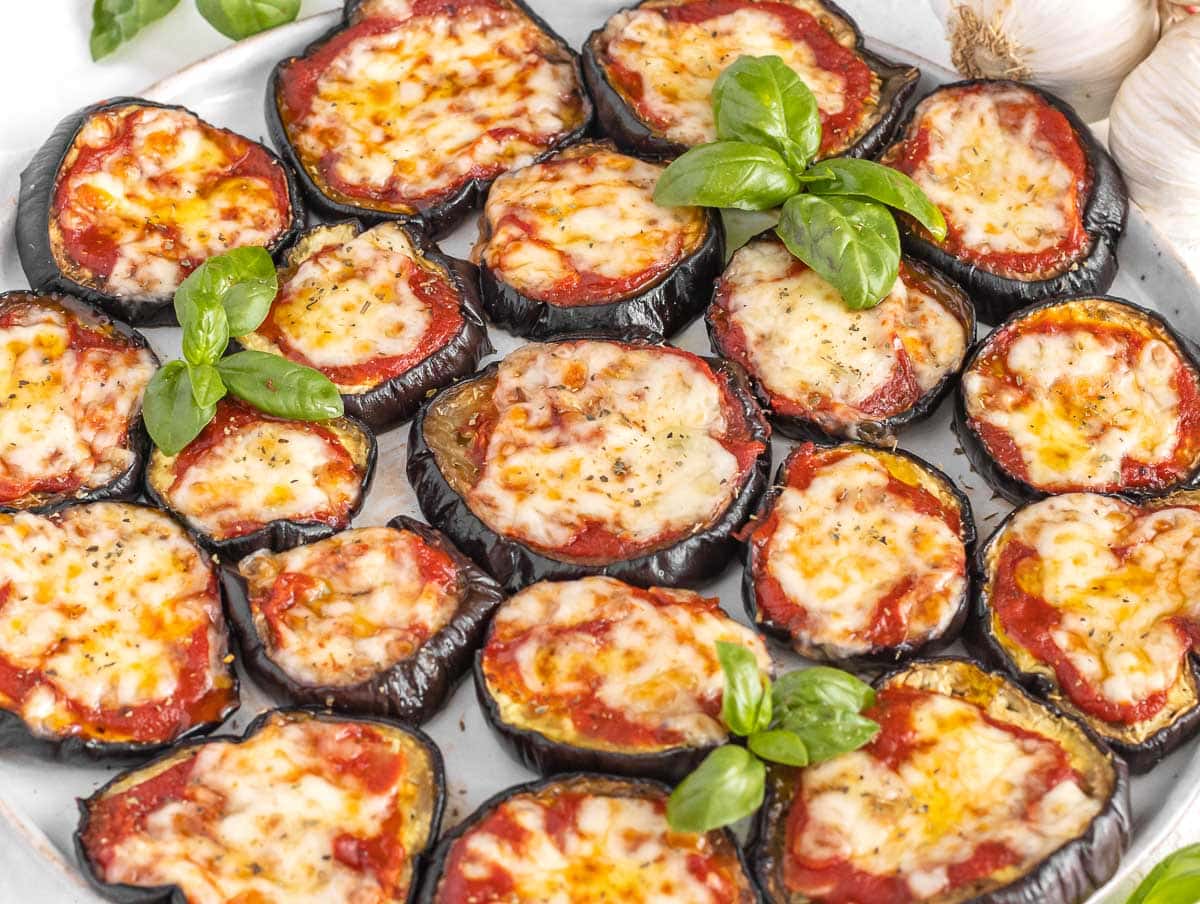 These mini pizzas are made with a simple proofed dough (or store-bought dough) and can be topped with your favorite toppings, just like regular pizza. They are great as a festive starter for an evening with family and friends, as they are fun to make.
Our green bean salad recipe is straightforward, with a few easy-to-find ingredients and a creamy dreamy dressing. It's perfect for St. Patrick's Day as it complements any main dish, whether you serve roast, cabbage, corned beef, or Shepherd's pie.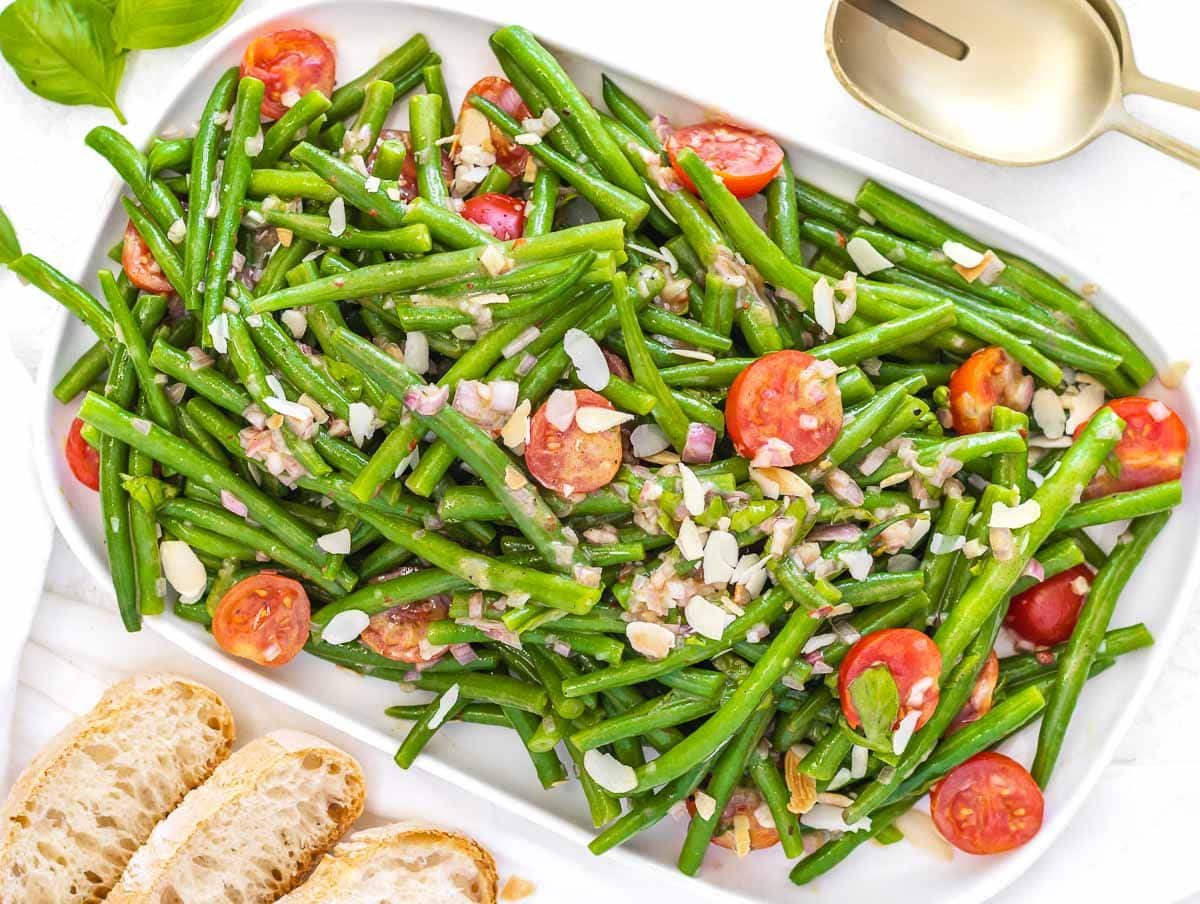 A light and creamy side dish that complements any main meal. Make this avocado salad in just 10 minutes as an appetizer on bruschetta or soda bread, or as a side dish to your favorite St. Patrick's Day main.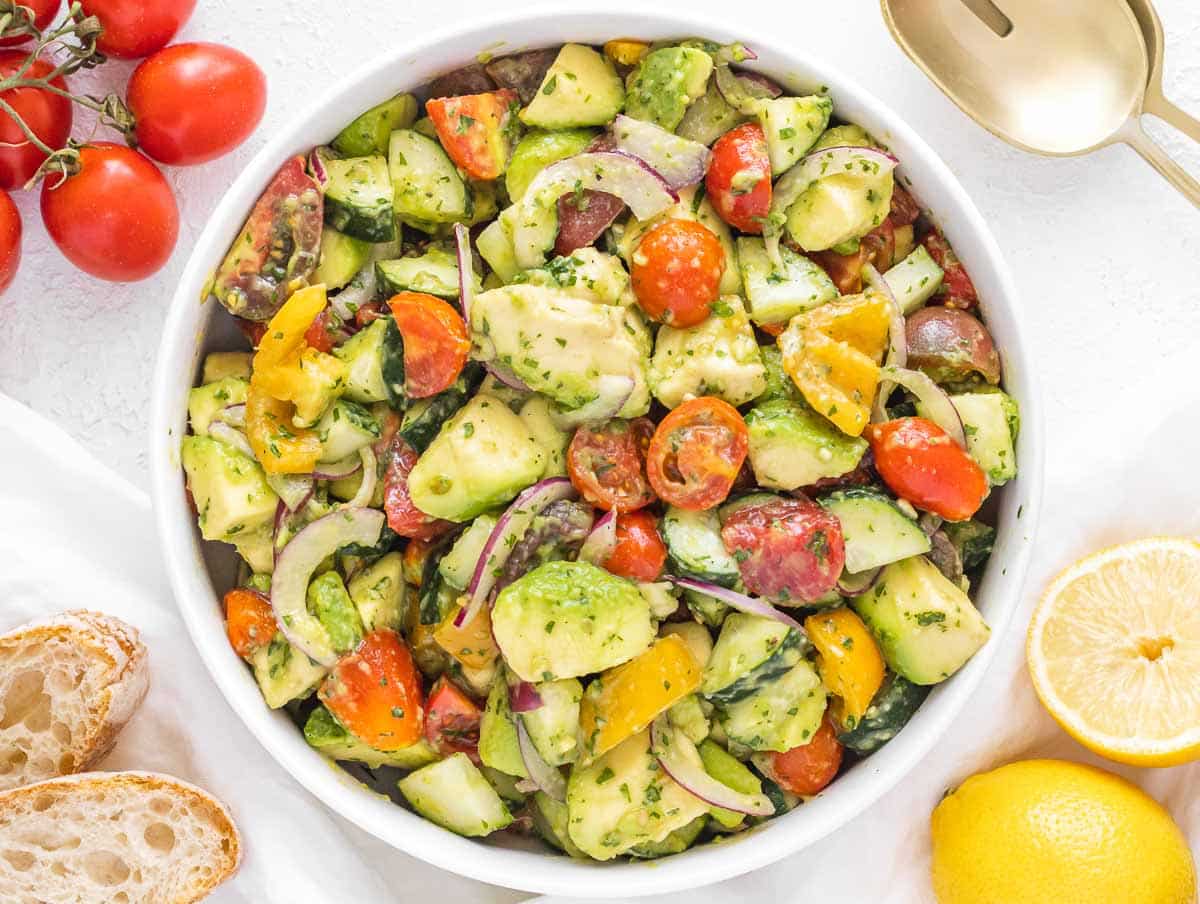 A shaved Brussels sprout salad is a crunchy raw salad made with thinly cut or shredded Brussels sprouts mixed with crushed walnuts and dried cranberries. Serve it as an appetizer or side dish, it will take you about 15 minutes (but no cooking) to prepare this salad.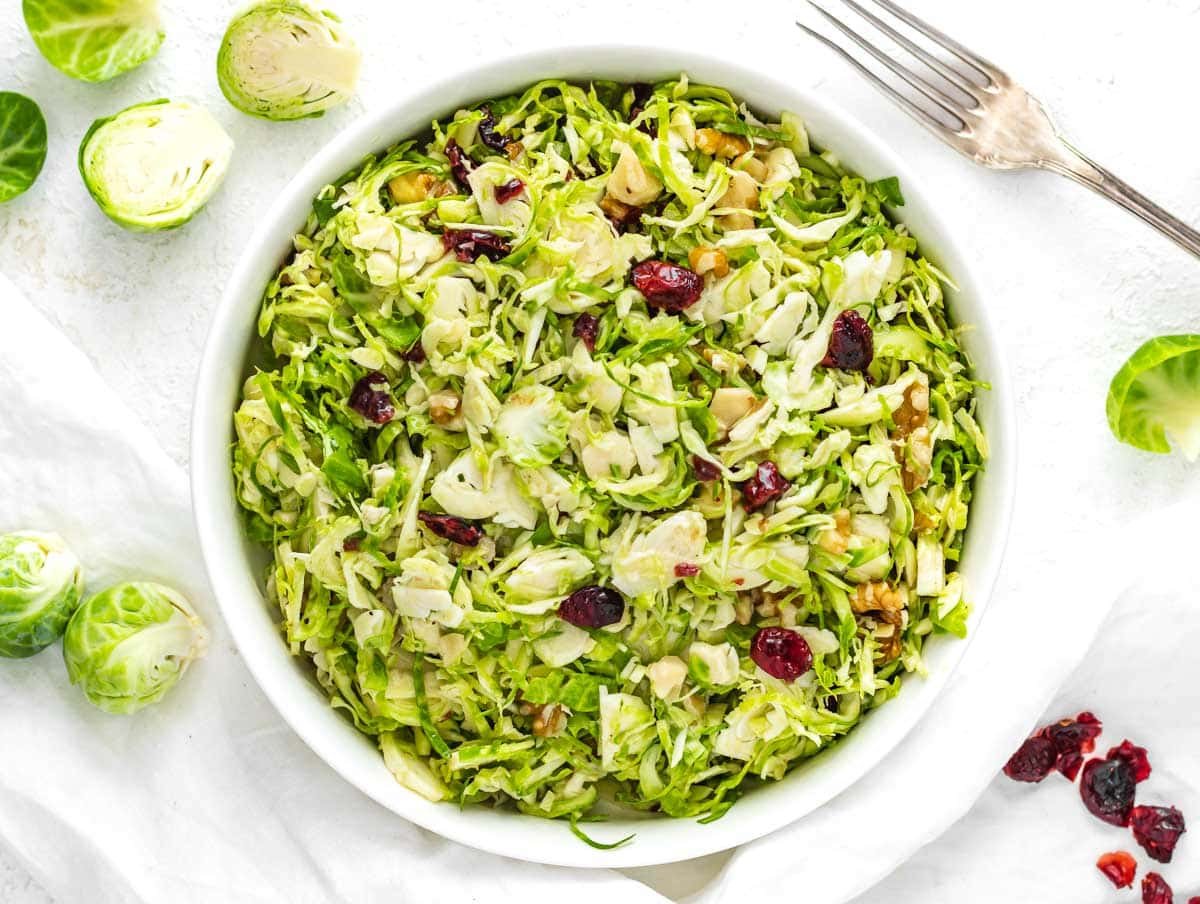 Air fryer Brussels sprouts is an easy vegetable recipe that pairs with practically any main dish. Our honey mustard dressing will make them a family favorite, and add a few leafy greens to your St. Patrick's Day dinner.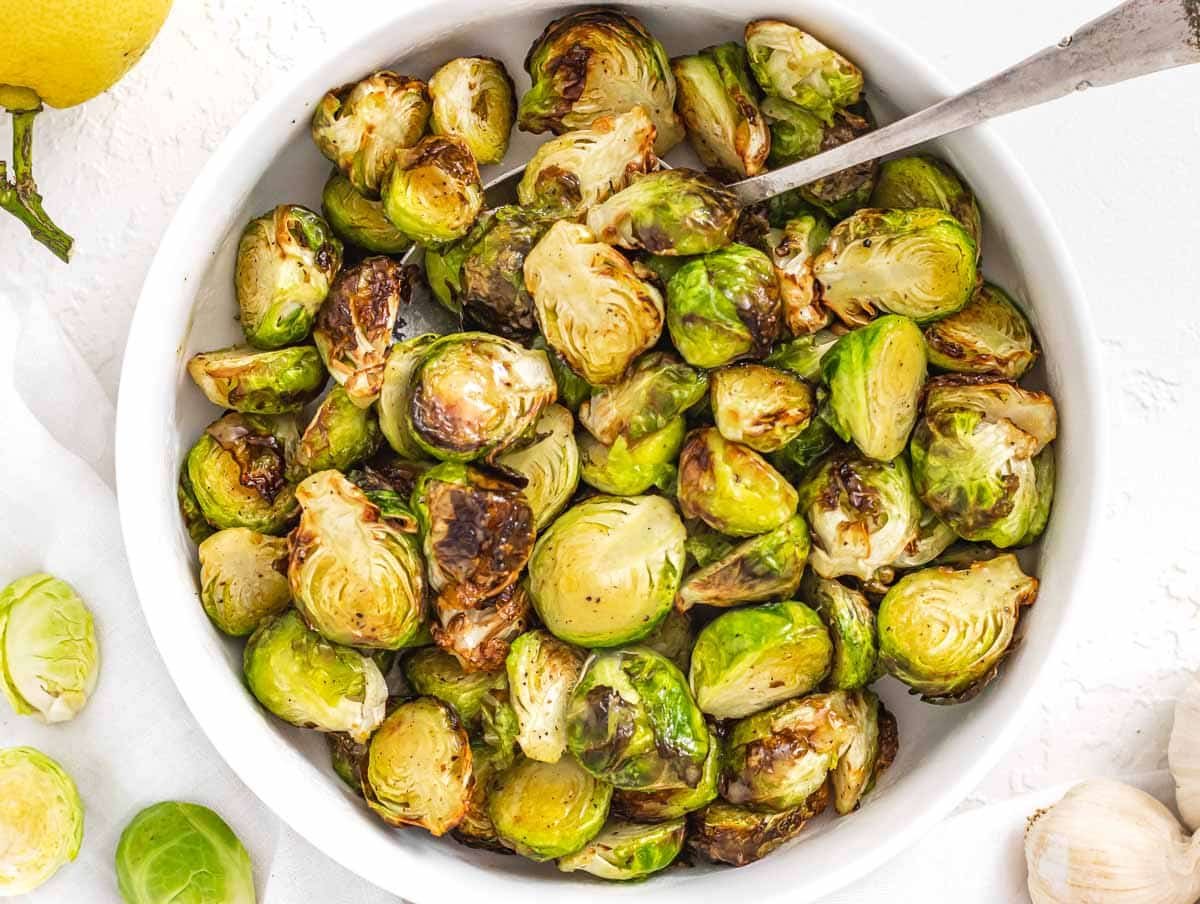 Guacamole is great for game nights, festive evenings, and social gatherings. It's definitely one of our favorite starters and it's easy to make and pairs well with nachos, pita or crostini.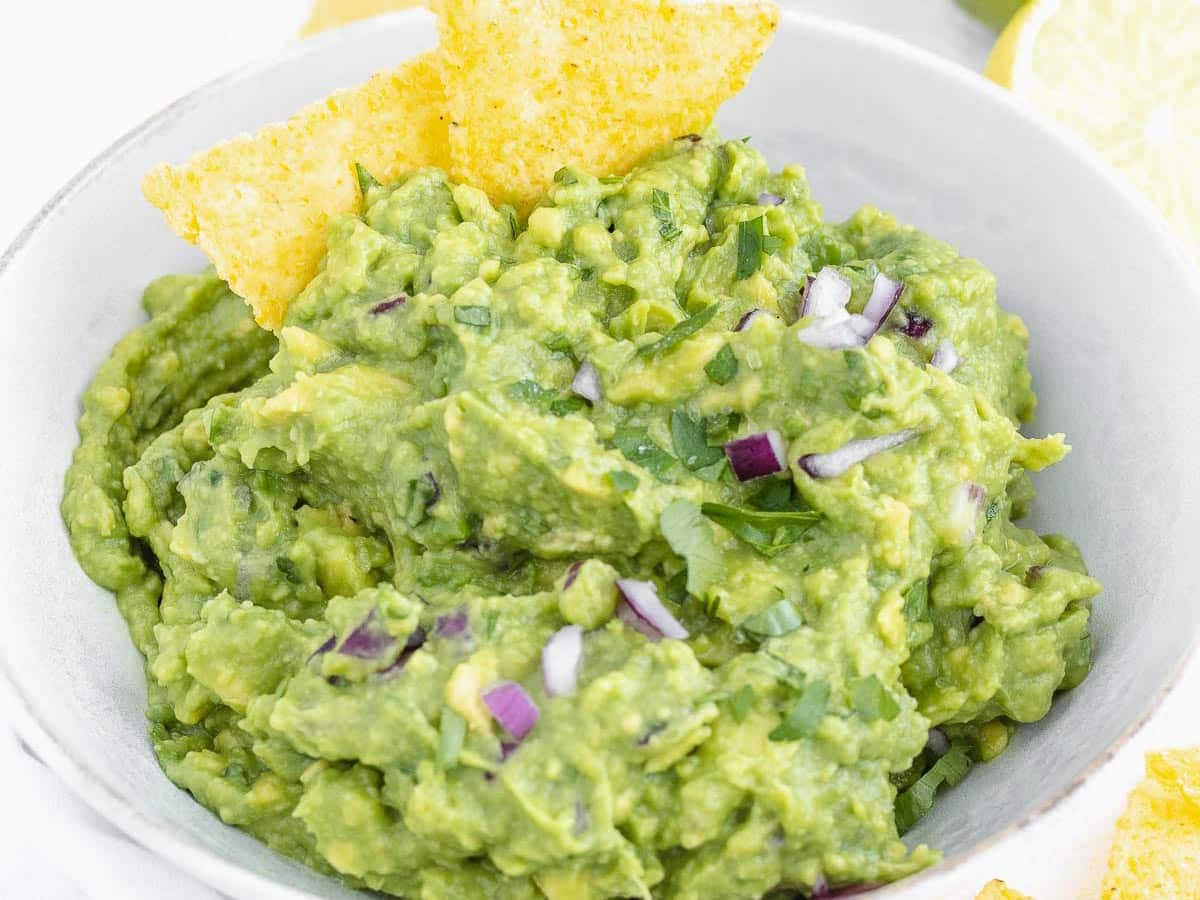 Crispy and tasty kale chips are great as an appetizer, side dish, and healthy snack idea. They make a colorful, light, and fun addition to a wholesome dinner or a festive evening with friends and family.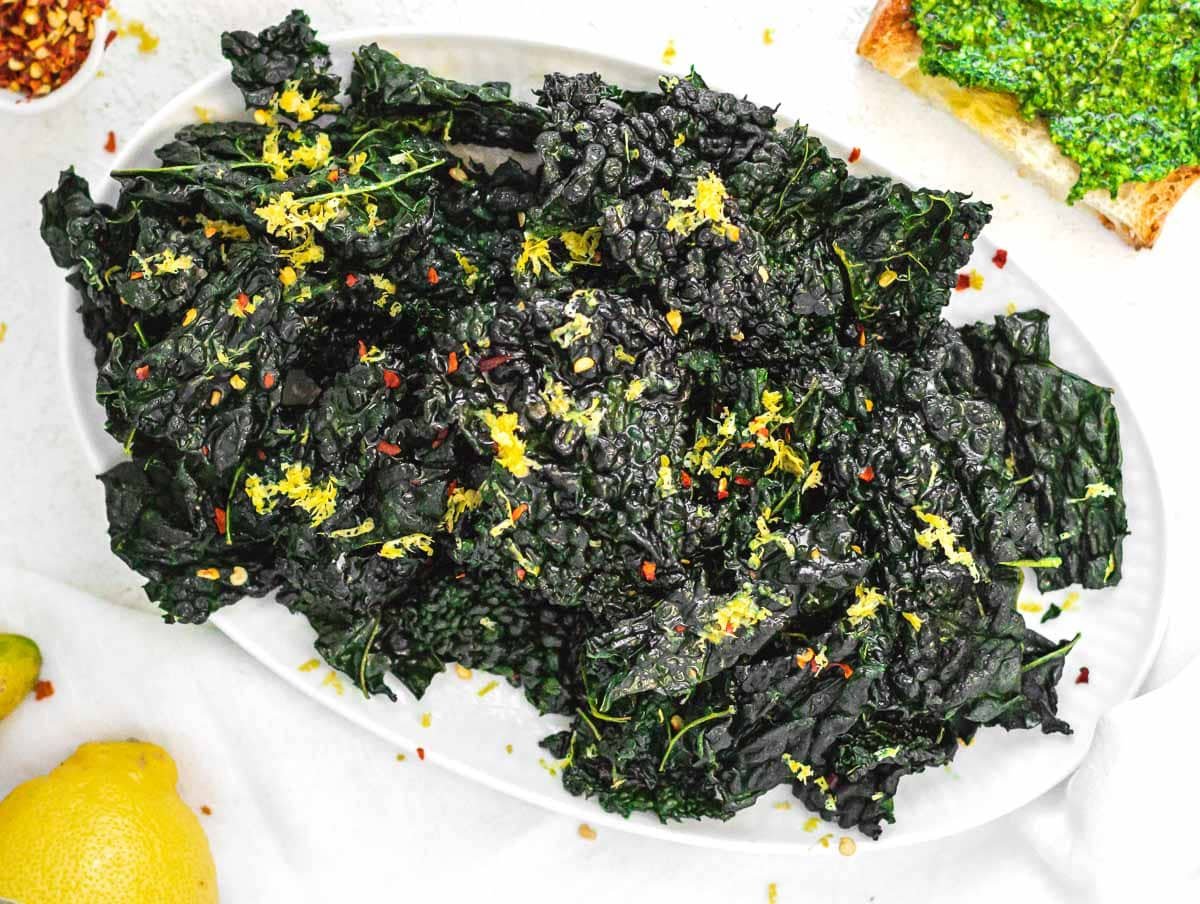 A flaky sweet crust filled with creamy lime-infused custard and a top layer of sliced green kiwi makes this gorgeous and delicious kiwi tart a dessert champion.

Prepare this tart in advance and bake the crust the day before serving. On the day of eating it, top it with custard, and cover it with kiwi slices for a green and beautiful dessert!
Make this delicious soup in less than 20 minutes with fresh zucchini and a few other simple ingredients you already have at home. You'll be impressed by its flavor and simplicity, and it's perfect with crusty slices of soda bread.
Wanna make your St. Patrick's Day a little healthier? This raw zucchini salad will exceed your expectations because it's delicious, refreshing, and easy to make. We use a vegetable peeler to slice the zucchini thinly. It's easy, and it takes less than 5 minutes.
A protein-rich snack, starter, lunch idea, or side dish, this green broccoli frittata is great as finger food for St. Patrick's Day. Make it the day before with chickpea flour and your favorite greens for an easy and wholesome nibble idea.
Easy sauces that match your St. Patrick's foods
Get a drizzle of extra creamy green with these easy and bright condiments:
Green goddess sauce (mayo, yogurt, basil, parsley, lemon juice, capers, mint, etc.).
Basil pesto (garlic, almonds, pine nuts, nutritional yeast, basil leaves, olive oil, etc.)
Italian salsa verde (parsley, capers, garlic, lemon, olive oil, etc.)
Cilantro lime dressing (cilantro, lime juice, maple syrup, garlic, ginger, etc.)
Chimichurri sauce (parsley, red pepper flakes, vinegar, oil, etc.)
Here we are enjoying a not-so-rare moment of rain and sun in Ireland (Dublin) with a beautiful rainbow after the St. Patrick's Day celebrations, in March 2017.
For many more 30-minute meal ideas, check out our 30-minute meal category page.
Recipe
25 St. Patrick's Day Recipes
These 25 easy and delicious St. Patrick's Day recipes are perfect for social gatherings and festive celebrations. Try a quick and green appetizer with these air fryer asparagus, it's slightly crispy on the outside while soft and juicy inside. Plus, they are ready in just 10 minutes.
Ingredients
1

bunch (16 oz/1 lb)

asparagus

2

teaspoons

extra virgin olive oil

½

teaspoon

salt

2

twists

black pepper

2

cloves

garlic

crushed, or 1 teaspoon garlic powder

4

wedges

lemon

(for serving)

1

tablespoon

parsley

or basil, chopped (for serving)
Instructions
Preheat the air fryer to 400° or 200°C for 3 minutes.

Rinse the asparagus and shake off excess water.

Pat them dry, then chop off the woody ends with a sharp knife.

1 bunch (16 oz/1 lb) asparagus

Add asparagus to a large bowl or plate, and add olive oil, salt, pepper, and crushed garlic cloves. Mix well to coat asparagus with oil.

2 teaspoons extra virgin olive oil,

½ teaspoon salt,

2 twists black pepper,

2 cloves garlic

Arrange in air fryer basket (they can overlap) and air fry for 8 minutes. Move them around halfway through cooking.Note: cooking time varies based on the air fryer, so keep an eye on them. They are cooked when crisp on the outside and tender on the inside.

Transfer onto a serving plate and serve.

You can add lemon wedges to squeeze on top and freshly chopped parsley or basil. If needed, add an extra pinch of salt on top.

4 wedges lemon,

1 tablespoon parsley

You can also serve the asparagus with a tahini dressing on a bed of marinated white beans.
Notes
Nutrition information is an estimate for 1 serving of air fryer asparagus out of 4 servings.
MAKE AHEAD & STORAGE
Make Ahead: air fryer asparagus are best eaten right out of the air fryer as they are deliciously charred and tender crips. However, they store well for several days.
Refrigerator: store leftovers in an airtight container in the fridge for up to 3 days.
Reheat: we recommend warming them in the microwave or air fryer for a few minutes.
Freezer: this recipe is not suitable for freezing.
VARIATIONS
You can also serve the asparagus with a
tahini
dressing
on a bed of marinated
white
beans
.
Nutritional Values
Nutrition Facts
25 St. Patrick's Day Recipes
Amount per Serving
% Daily Value*
* Percent Daily Values are based on a 2000 calorie diet.
Did you like this recipe?
Leave us a comment below or find us on Instagram, YouTube, Pinterest, TikTok, and Facebook.
If you liked these St. Patrick's Day meals, you might also enjoy: