Cherry tomatoes are healthy, juicy, versatile, and easy to cook, and with these 30 cherry tomato recipes, you won't run out of ideas.
Take your pick from these salads, pasta, pan-fried meals, stuffed veggies, and appetizer ideas.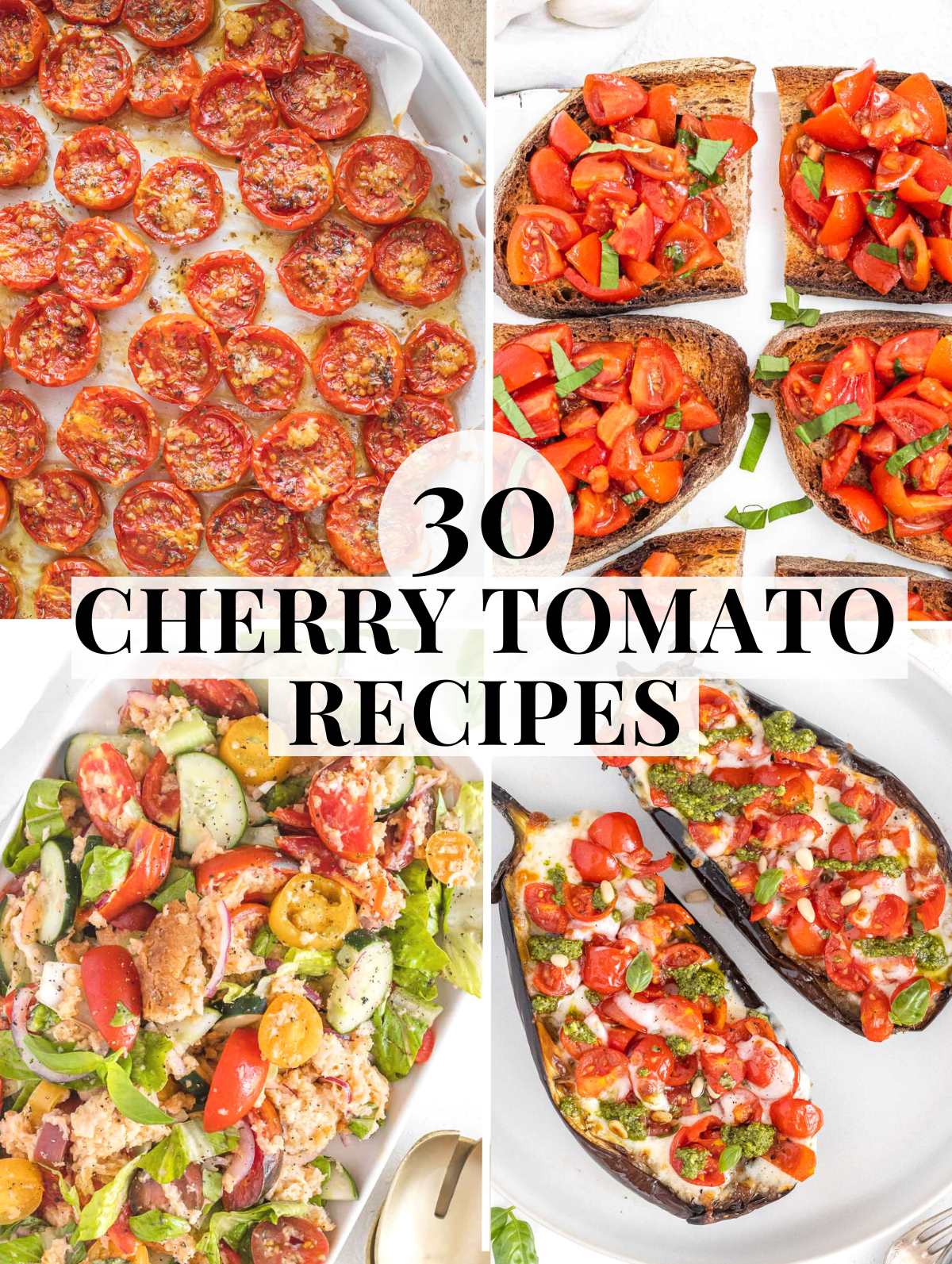 There are endless ways to cook and eat cherry tomatoes. For example, have you ever tried sweet and tender confit tomatoes, juicy sautèed tomatoes, marinated or purèed? Now is your chance.
Technically a fruit, but nutritionally cherry tomatoes are considered a vegetable.
The best season for enjoying cherry tomatoes is summer and autumn, when they are at their sweetest and juiciest.
With the seasonality details established, let's dig into these 30 easy and healthy cherry tomato recipes.
No cooking needed
Whether it is hot temperatures outside or running out of time, these quick recipes can help.
Cherry tomatoes are tasty when fresh and added to bread and salads. Here are our best no-cooking cherry tomato recipes.
We start this list with one of the easiest ways to prepare and eat cherry tomatoes: tomato basil salad.
Heirloom tomatoes and yellow and black pear cherry tomatoes make a beautiful red summer salad.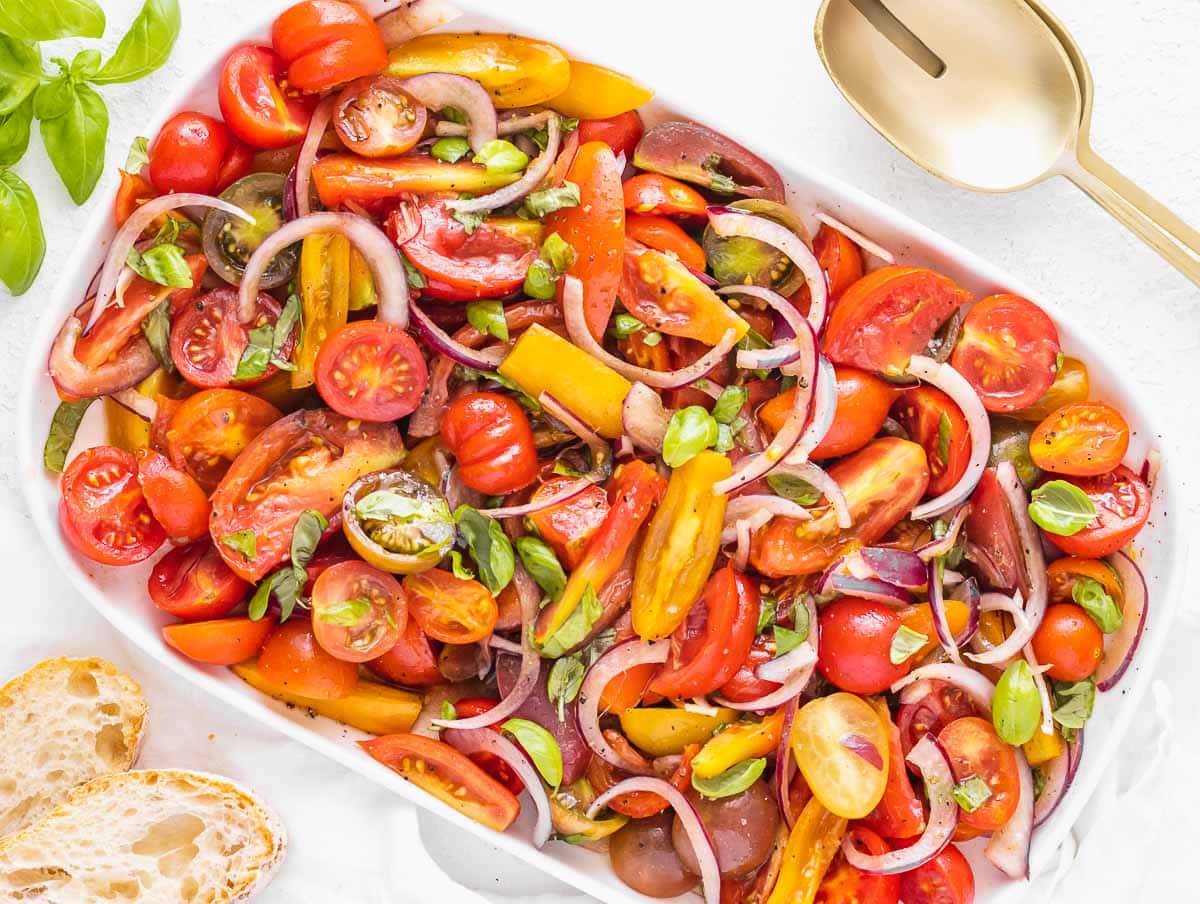 Cherry tomatoes are a great pairing with legumes and pulses.
Next on our list is a 15-minute chickpea salad. It's a reader favorite with creamy dressing, crunchy cucumber, and juicy cherry tomato.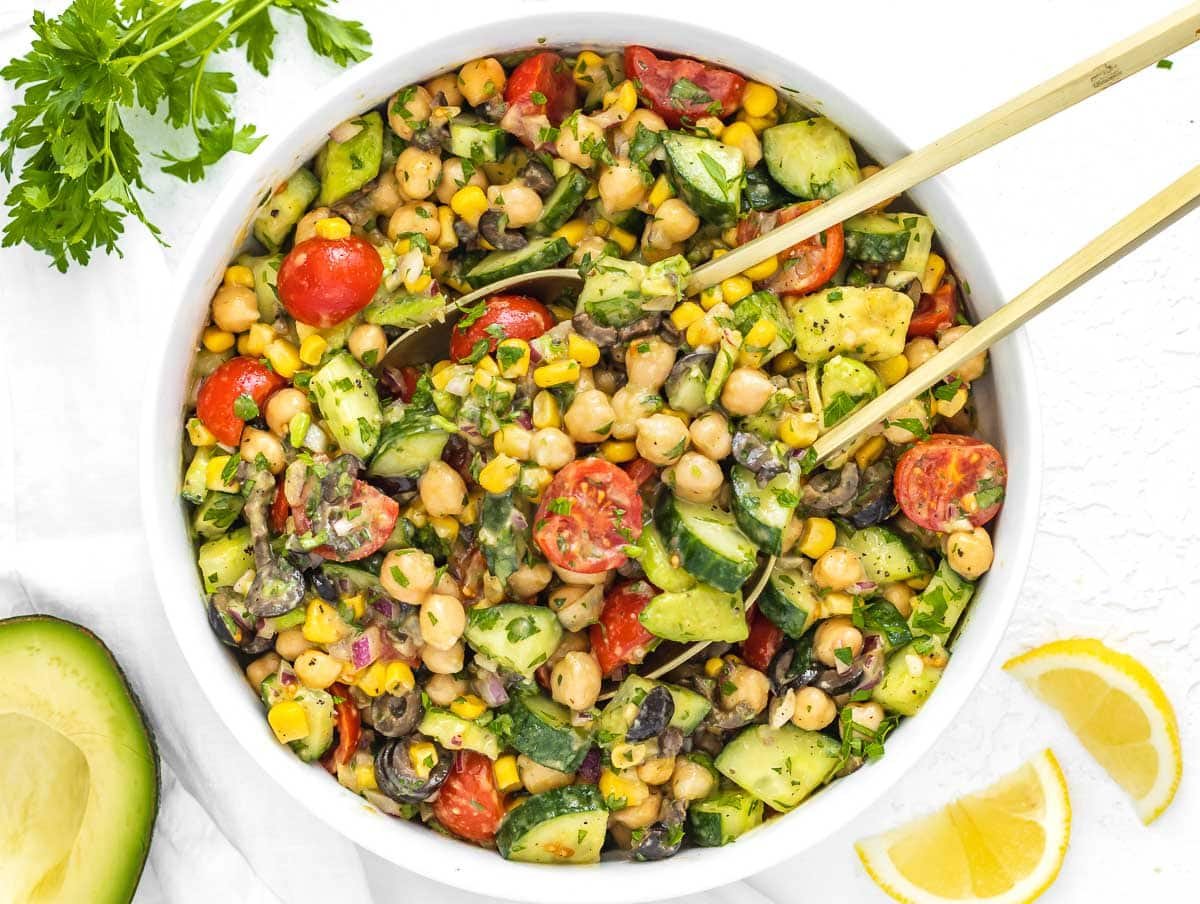 Reduce food waste and use your stale bread leftovers with our Italian bread salad.
San Marzano tomatoes and sunchocola cherry tomatoes give this salad a sweet and juicy bite.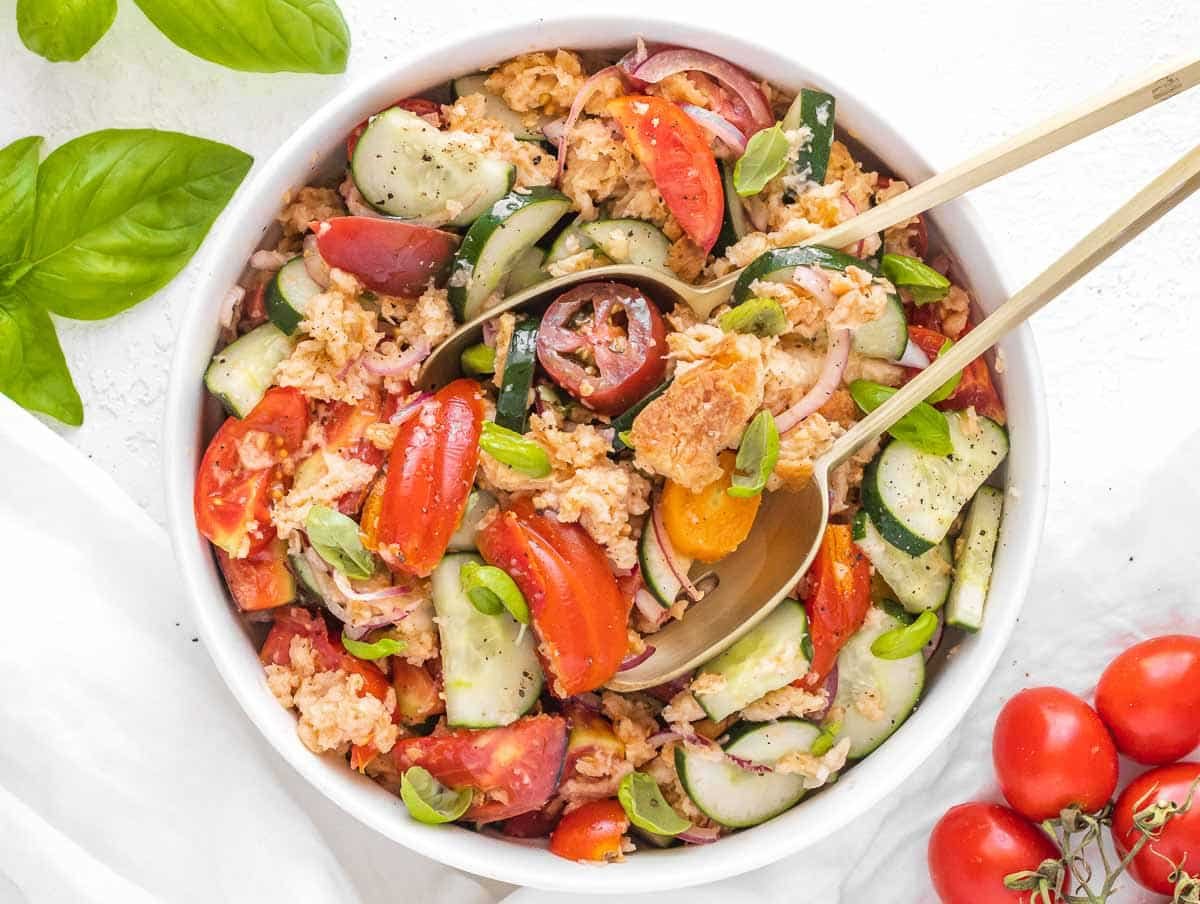 Super sweet cherry tomatoes pair well with salty feta and plant-based feta.
Add cucumber, oregano dressing, and red onions; your new favorite summer lunch is ready.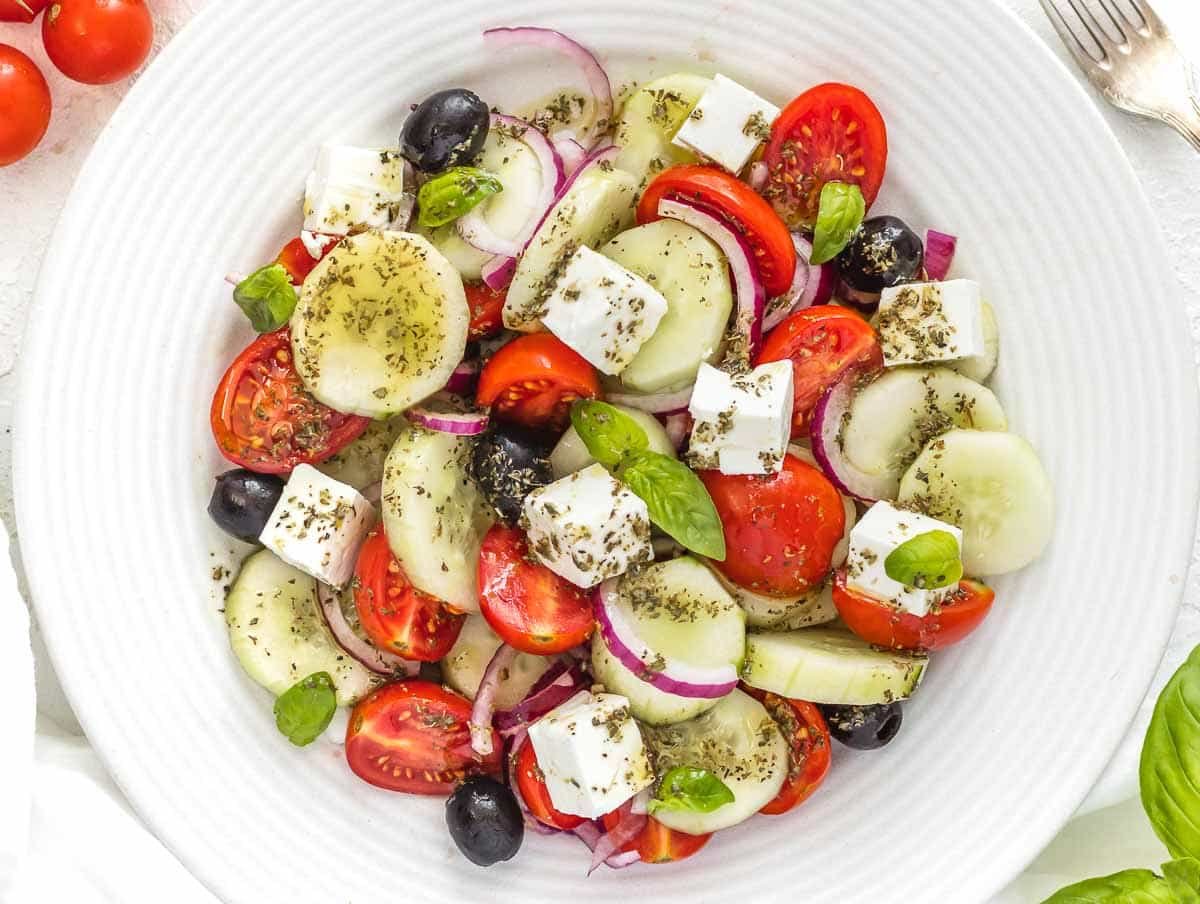 Tomato bruschetta is probably our favorite appetizer.
Fresh basil, cherry tomatoes, garlic, toasted bread, and olive oil are a winning combination.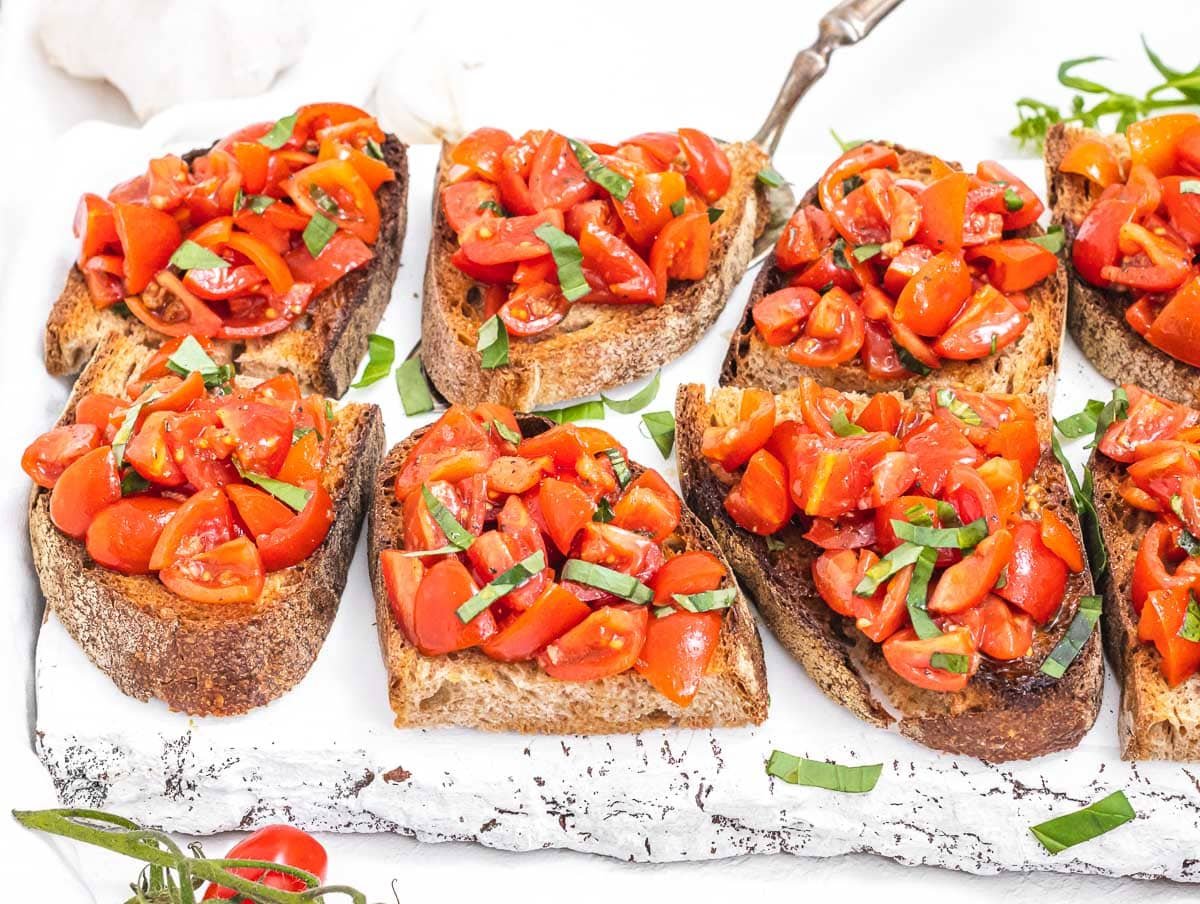 Every time we eat pasta, soup, and pizza, we make this 5-minute side salad with fresh greens.
It's a great way to use up (and jazz up) leftover cherry tomatoes.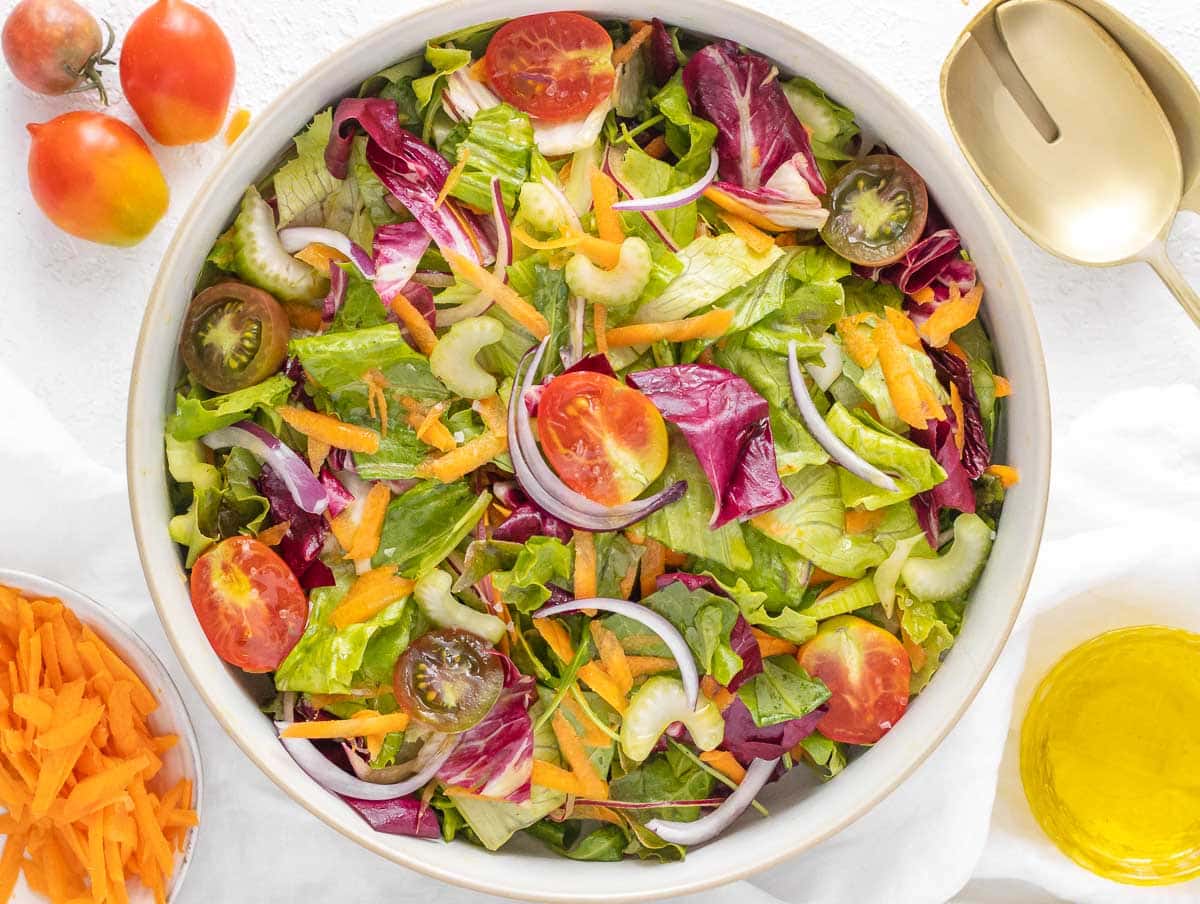 Add healthy fats and plant-based protein to your salad with avocado, crispy chickpeas, and black olives.
The acidity of the cherry tomatoes complements the creamy avocado perfectly.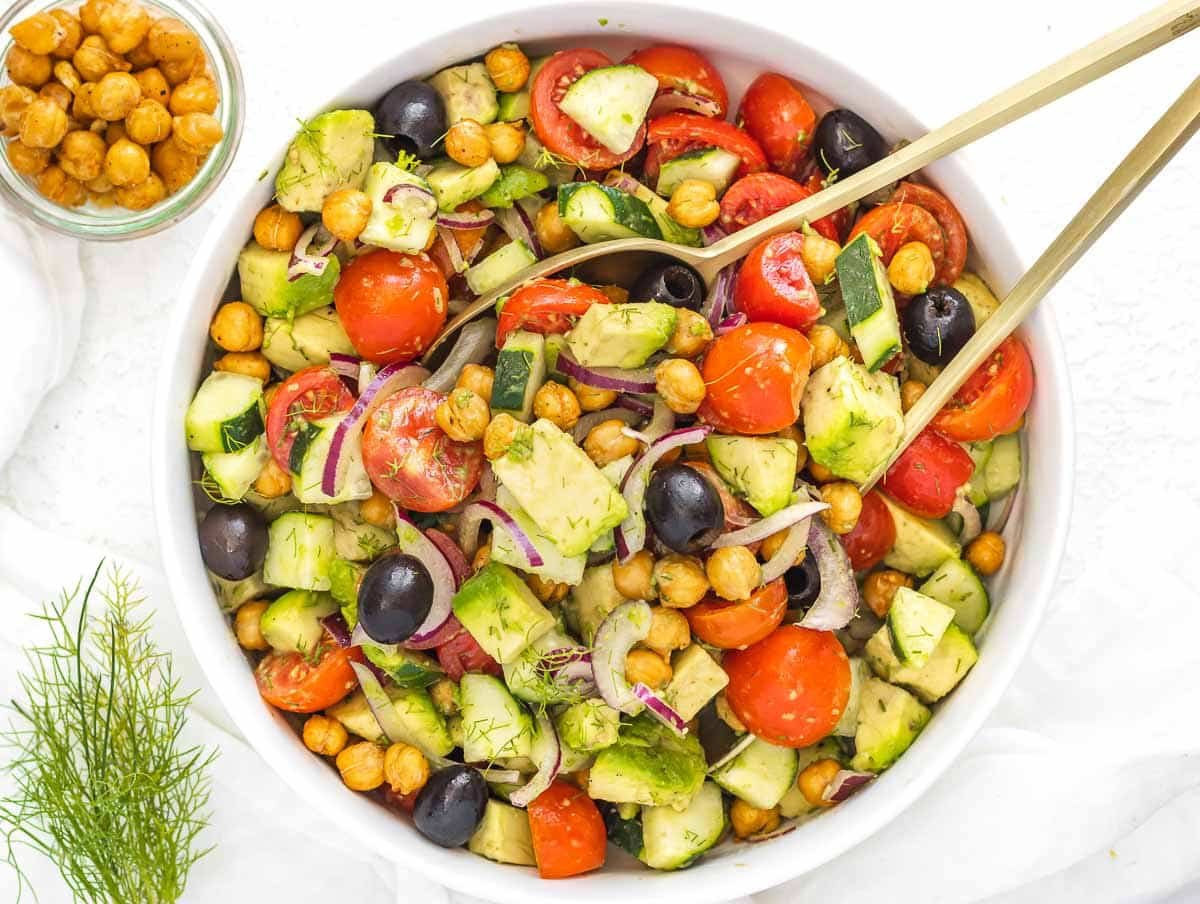 A salad to impress and great for barbecue nights, putlocks, and cookouts.
Zucchini ribbons, lemon marinade, fresh mint, and cherry tomatoes make a beautiful and wholesome raw salad.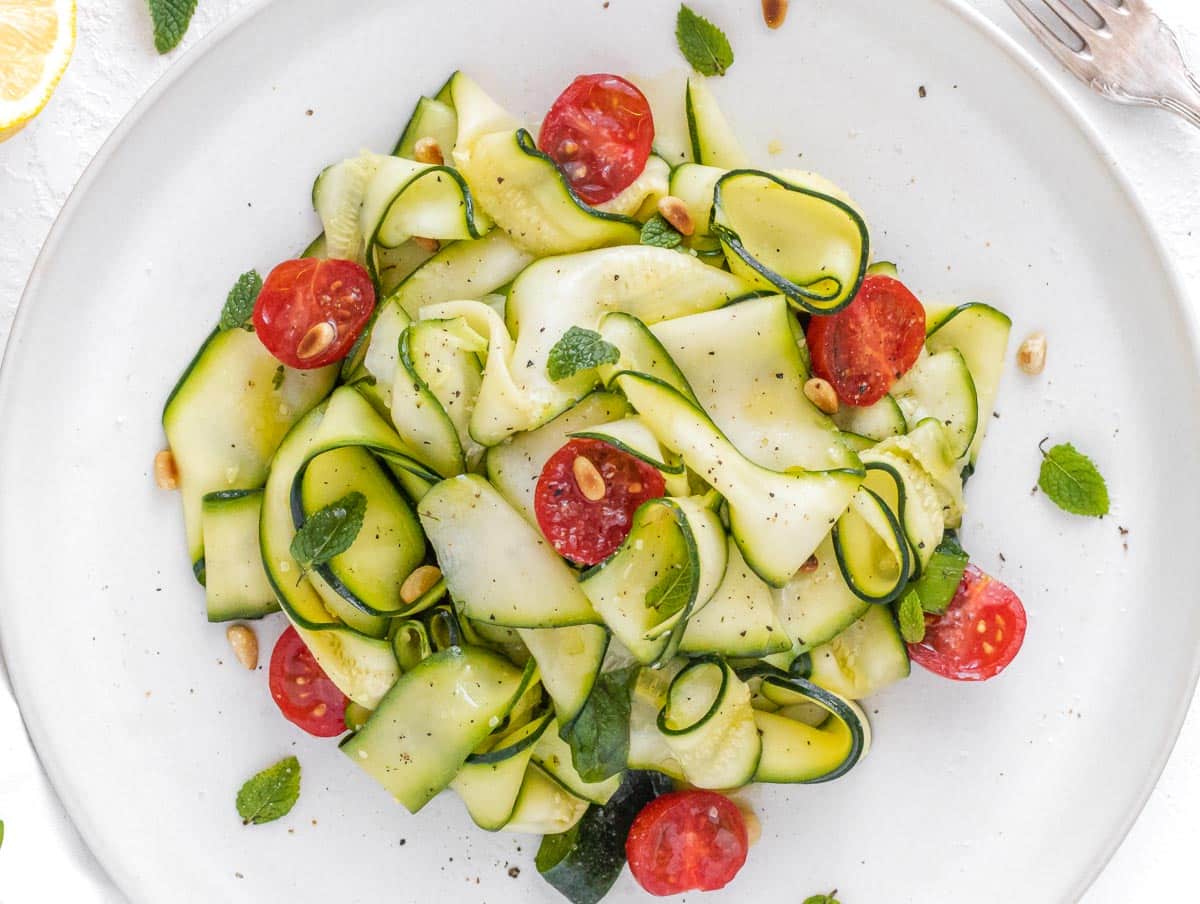 One of our most popular salads is this cucumber cherry tomato salad with fresh herbs.
Pair this salad with any meal for a refreshing and vitamin-packed side dish.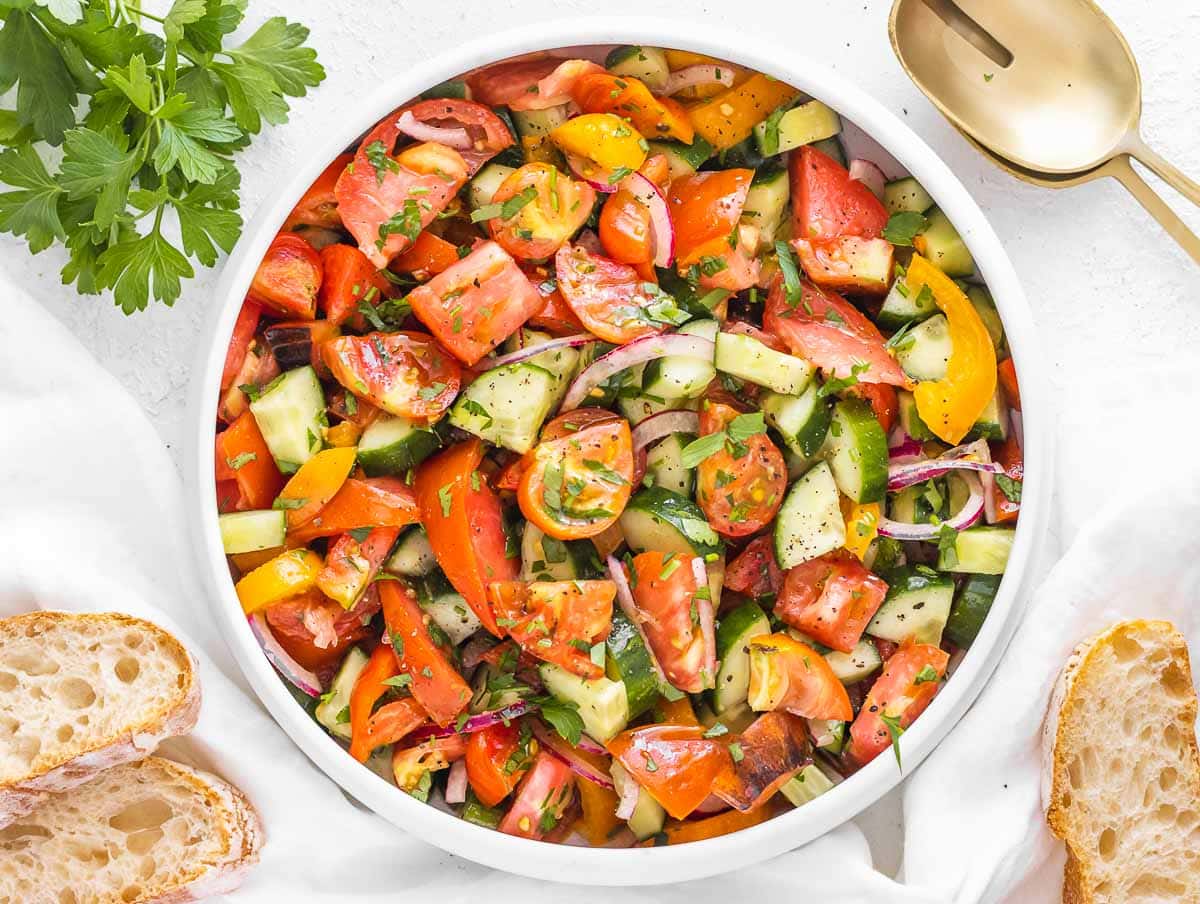 No cooking is required with this spring salad.
Mix and style arugula, cherry tomatoes, jarred artichokes, olives, and Italian dressing for a healthy appetizer and side dish.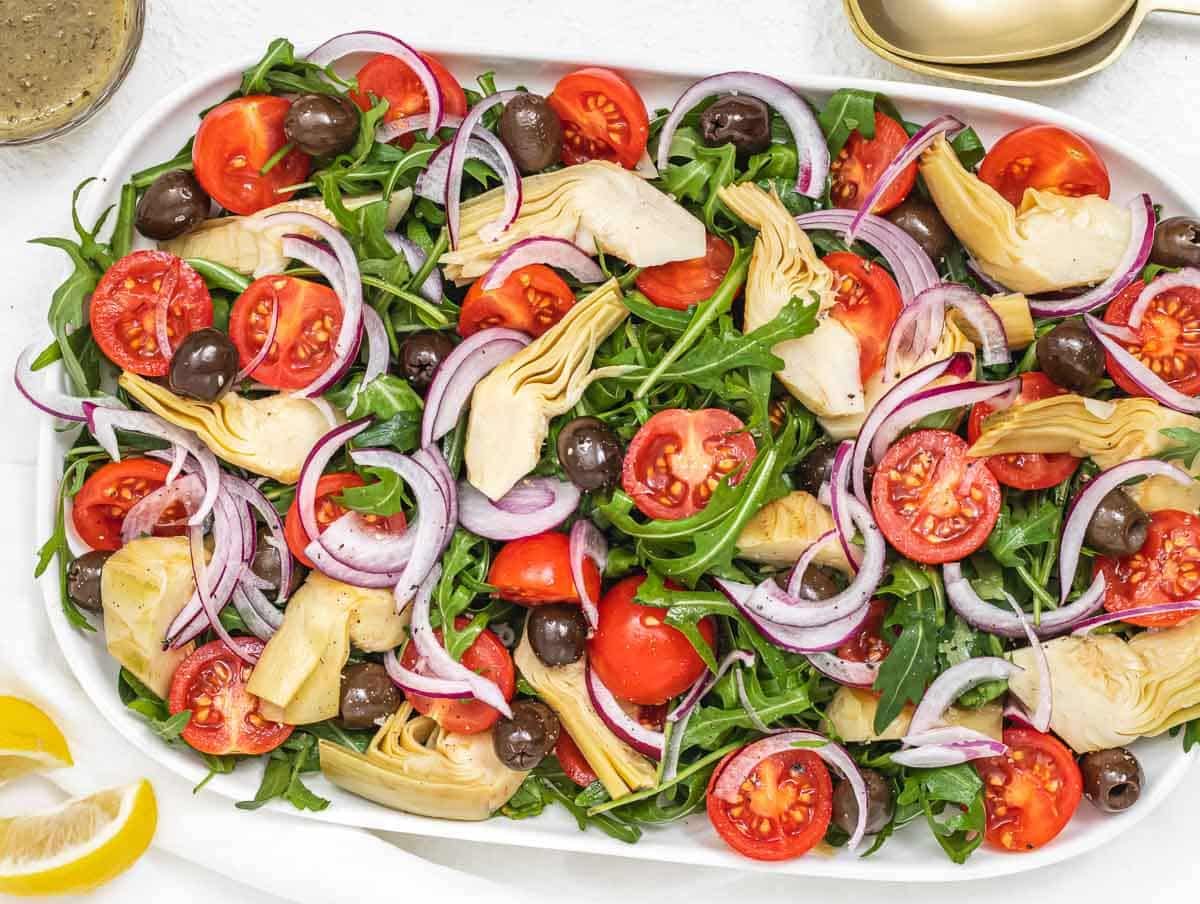 20-minute cherry tomato meals
Have you got 20 minutes? Then we have easy and delicious weeknight dinner ideas for you. All of them are served with wholesome plant-based protein and packed with flavor.
Garlic-infused cherry tomatoes and sautèed mushrooms are an excellent pairing with al dente pasta.
Try this plant-based pasta for a family-friendly and healthy dinner.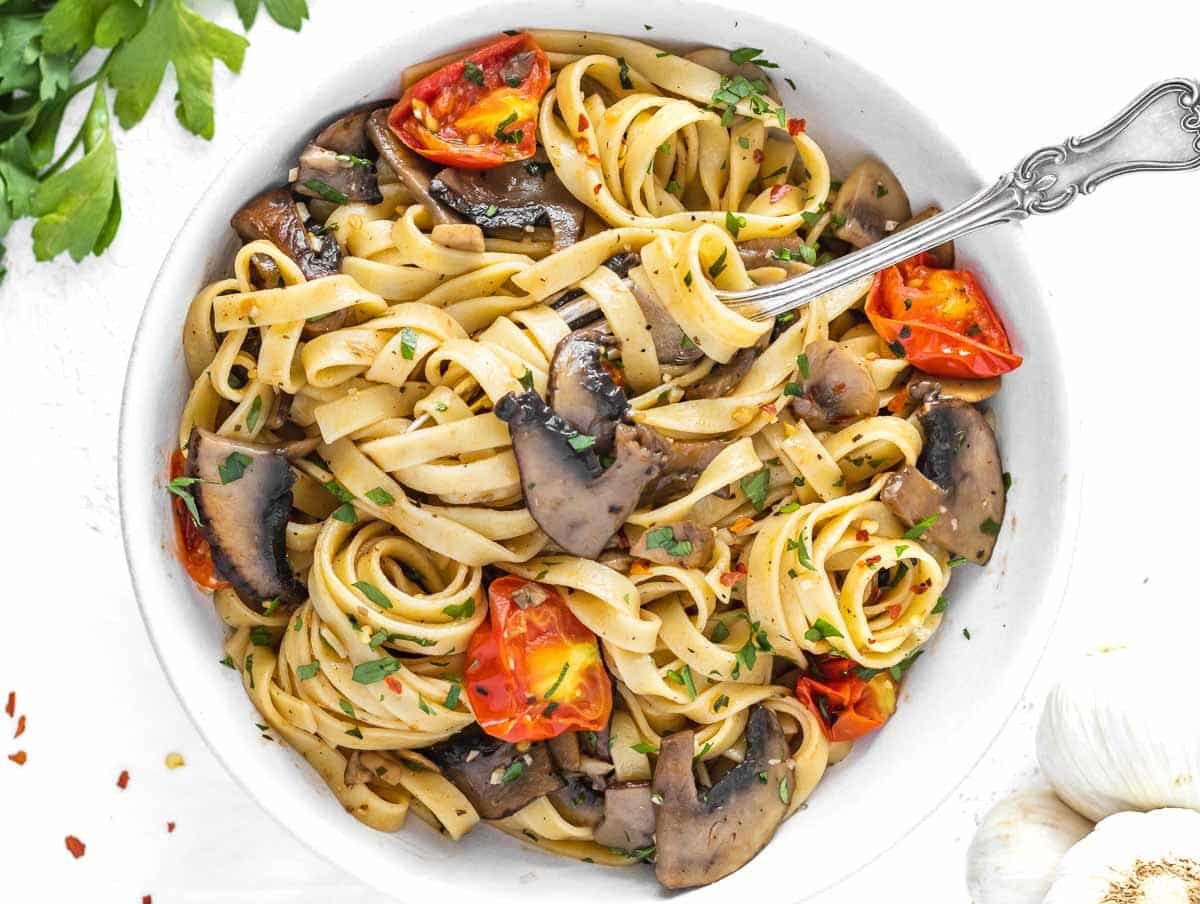 Fried tofu, tahini sauce, and fresh veggies are a colorful and nutrient-dense mix.
This tofu salad is a great way to use leftover cherry tomatoes and cucumber in a delicious manner.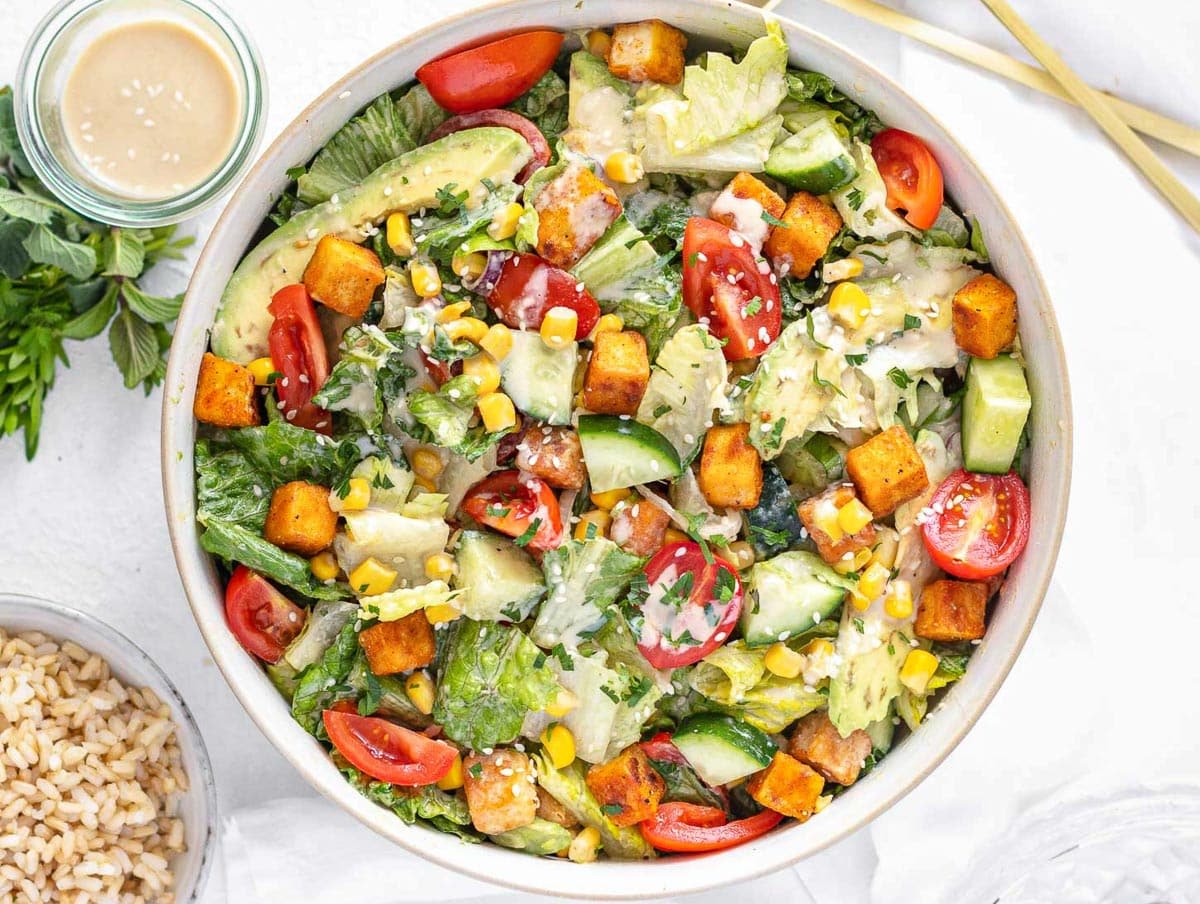 This 20-minute Italian spaghetti is a favorite among kids and picky adults.
Pan-fry cherry tomatoes with garlic and simmer with canned tomatoes for a well-rounded flavor.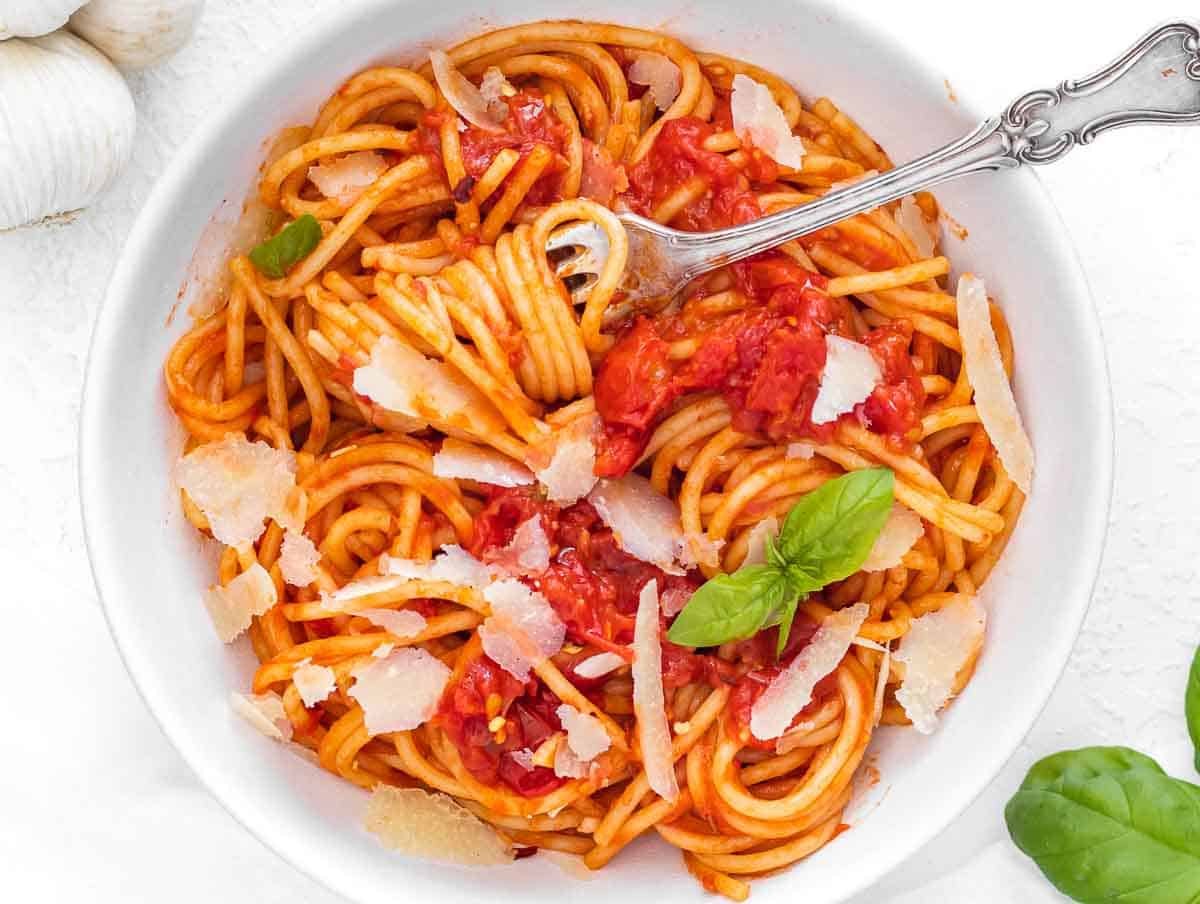 Meal planning just got a little easier with this chickpea pasta salad.
Use fresh veggies, mustard dressing, chickpeas, and al dente pasta for a whole-food lunchbox idea.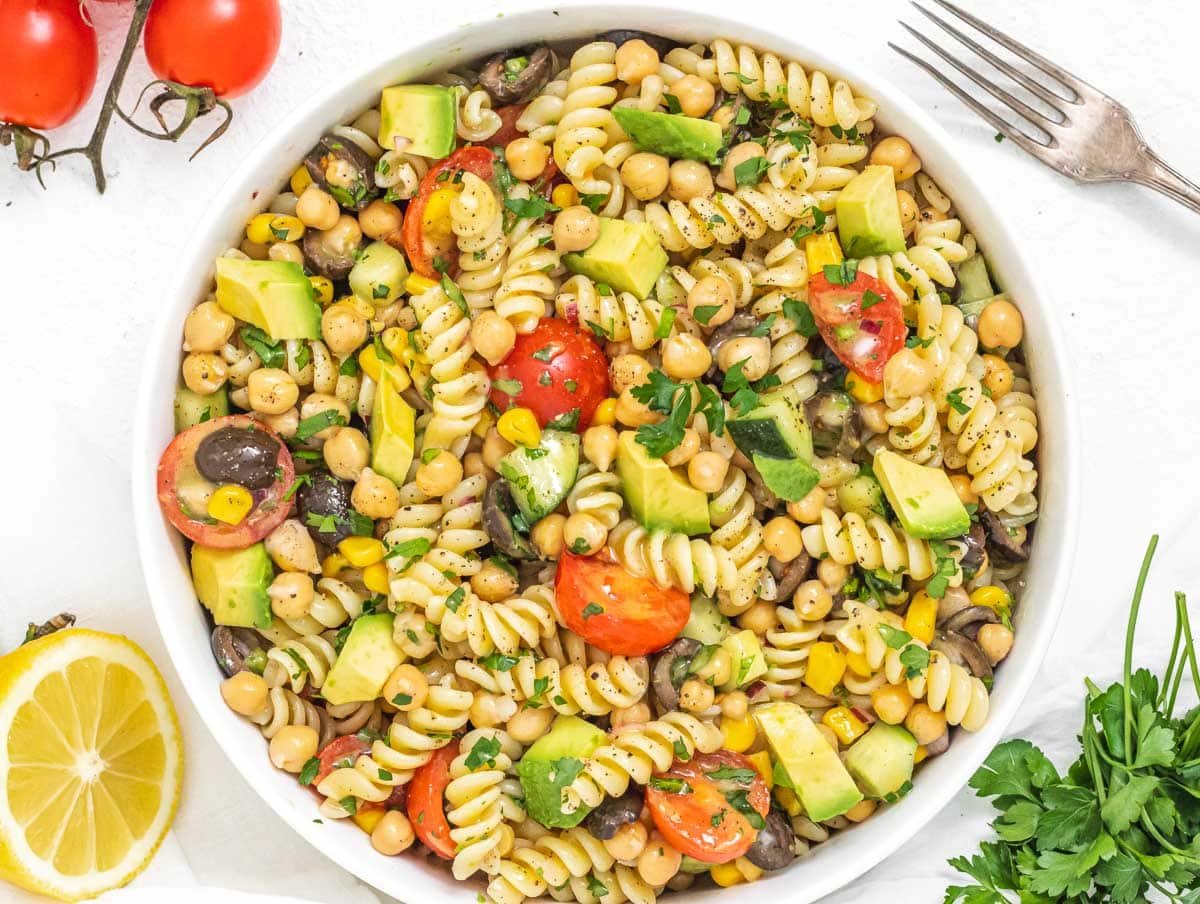 Cherry tomato and eggplant are a match made in heaven.
Add garlic and fresh basil; you'll have a perfect pasta sauce and bruschetta topping.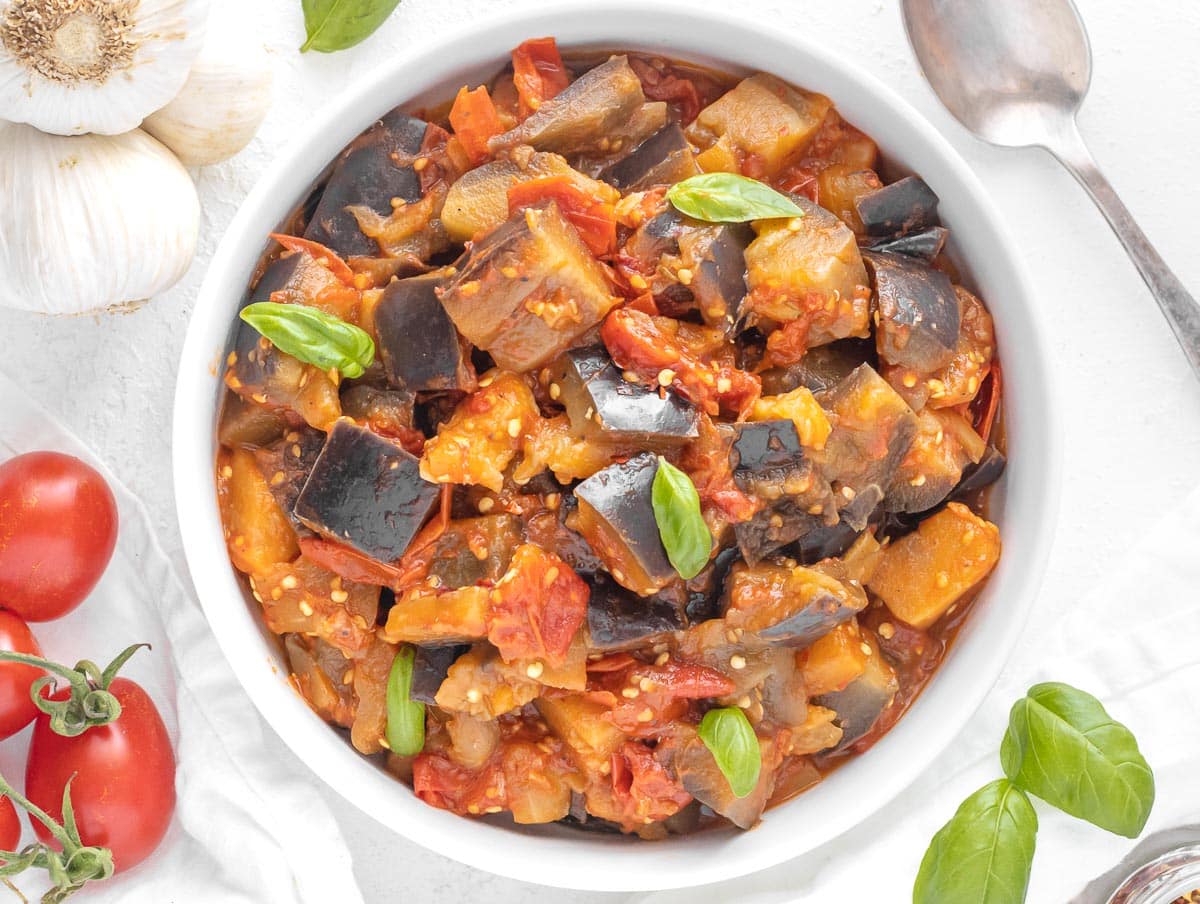 Our chickpea quinoa salad is an easy and tasty meal that you can make in about 20 minutes with fresh veggies, chickpeas, and grains.
We often make a big batch, and it feeds us for days - breakfast, lunch, and dinner!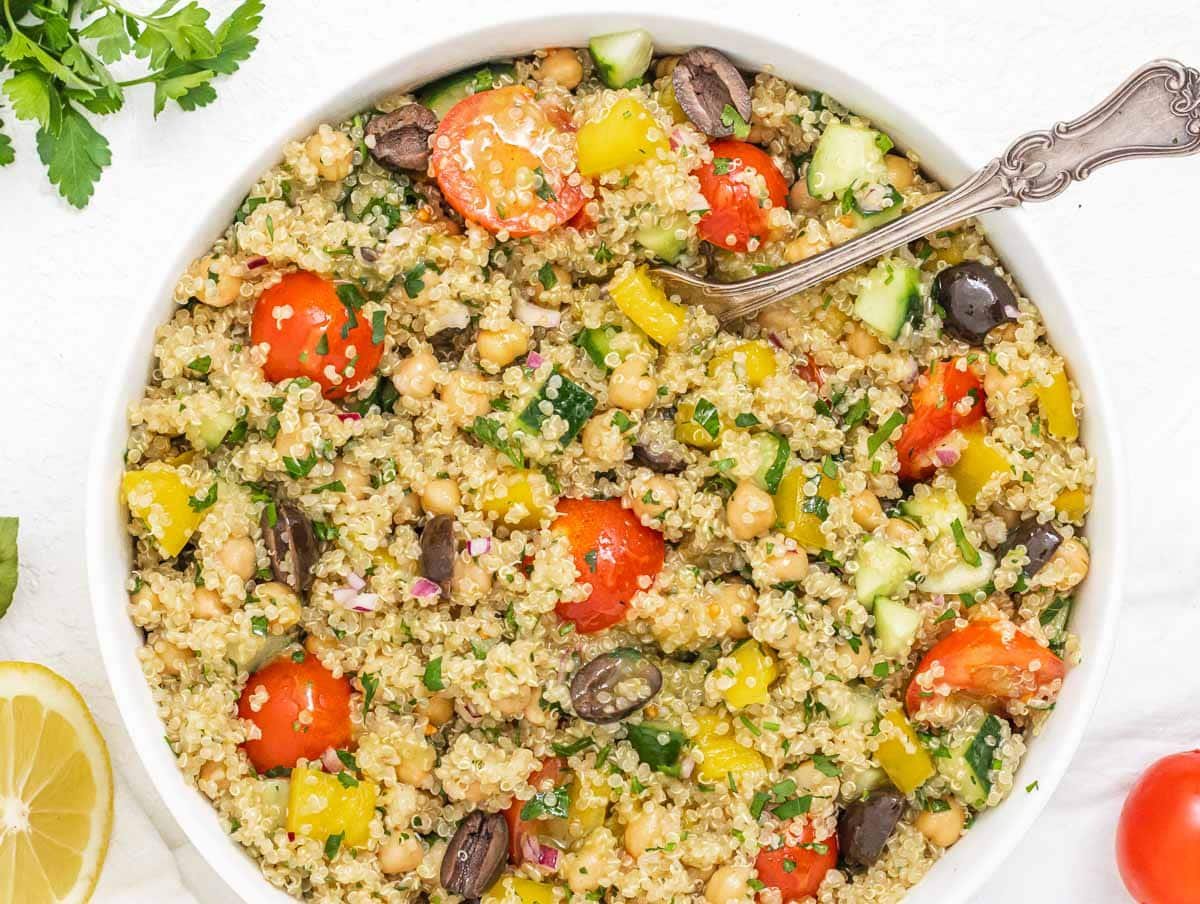 Pasta and cherry tomatoes work very well together, whether served as a cold or warm meal.
Try this fresh spaghetti salad with black olives, lemon, and herbs for a different type of pasta salad.
The mustard dressing in this green bean salad is a winner; it's a great side dish for summer and autumn.
Vegans can easily replace feta with toasted pine nuts, which makes it suitable for all eaters.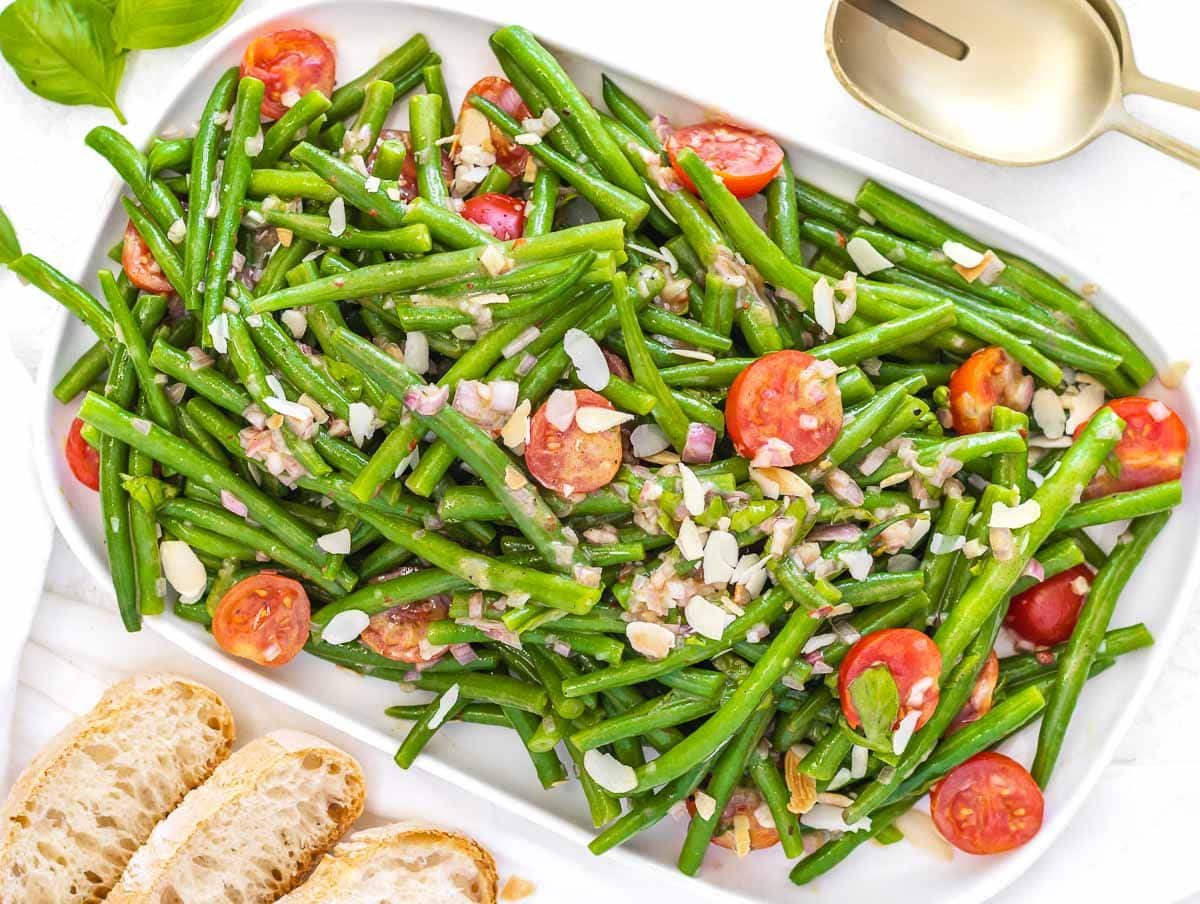 The recipe showcases the creativity and simplicity of Italian food. 
The ingredients are easy to find: pasta, cherry tomatoes, olive oil, garlic, basil, and parmesan cheese.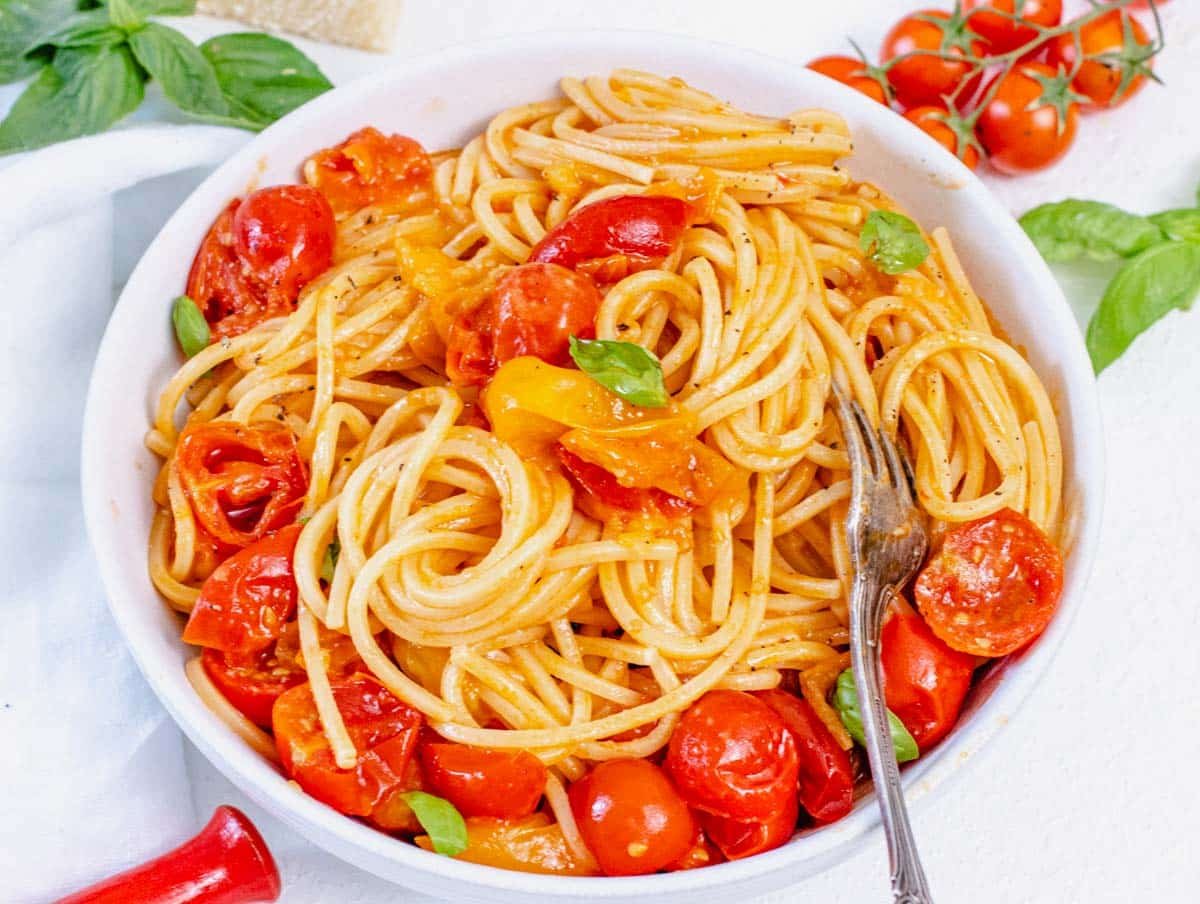 This is our favorite way of making a salad with cauliflower.
You will enjoy a creamy, tasty, tahini-covered, vitamin-rich bowl of veggies with red cherry tomatoes for a juicy and sweet addition.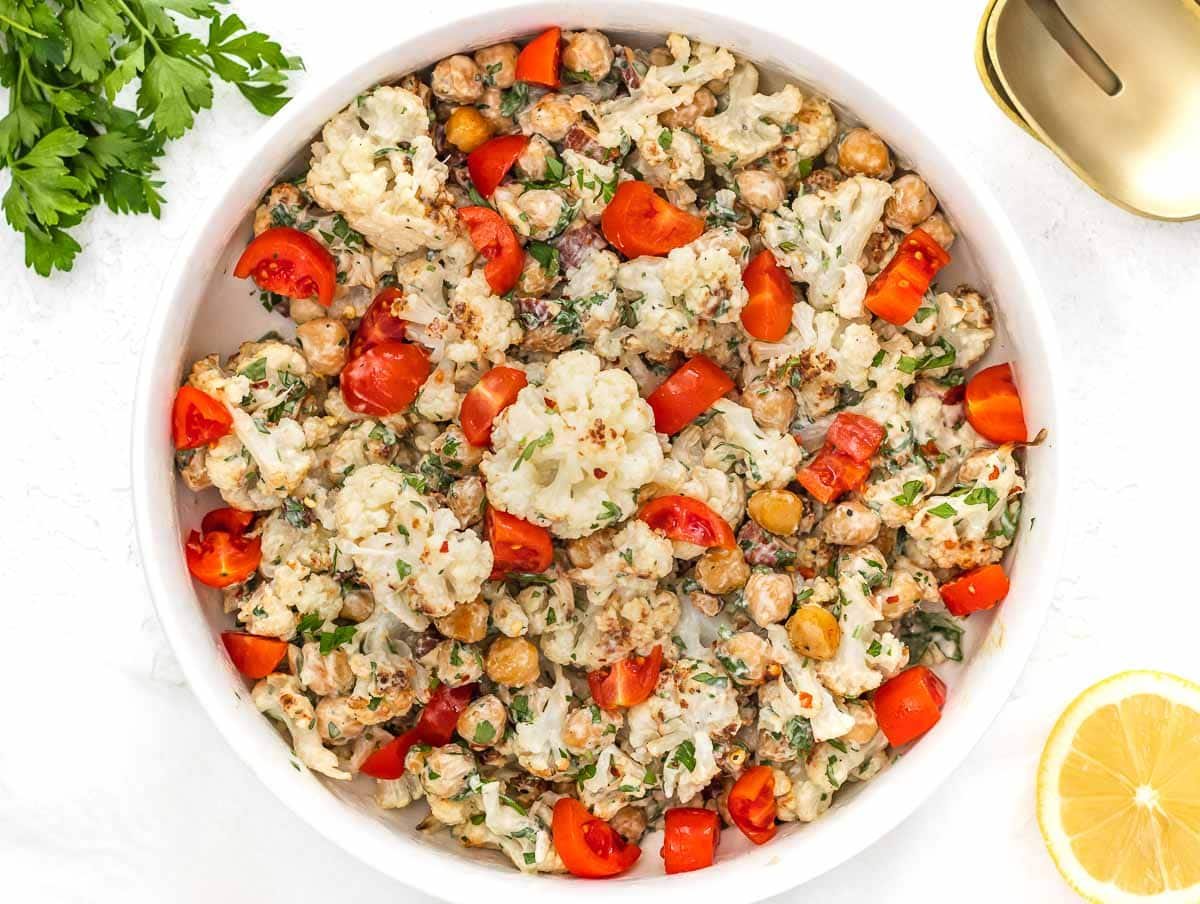 To make this pesto pasta salad, you can use storebought or homemade basil pesto. We show you how to make the classic Italian one and then give you a non-dairy alternative.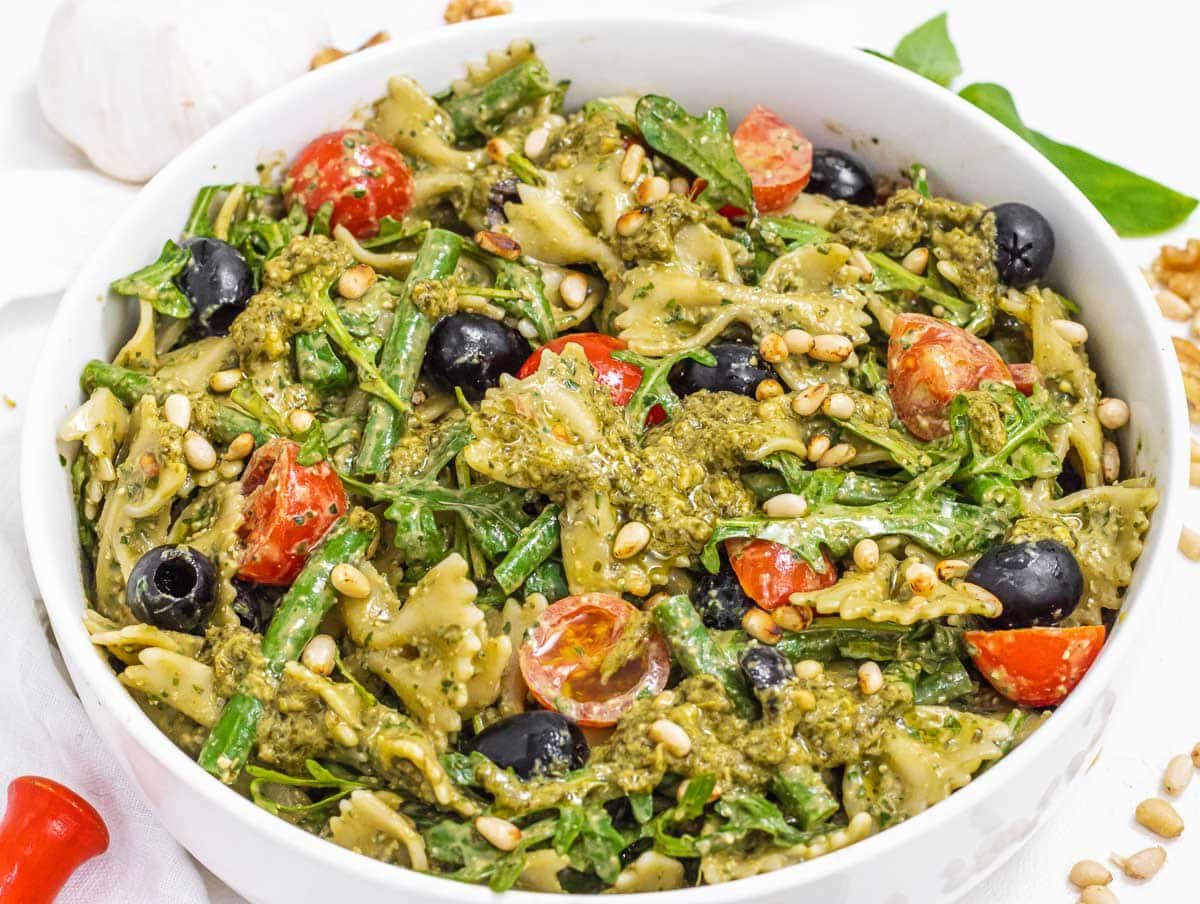 30+ minute cherry tomato recipes
Whether you are looking for your next Sunday dinner, special meal, or pasta night inspiration, these 30+ minute recipes can help.
We use a mix of tasty toppings and sauces, healthy protein, and fresh herbs to make these meals extra flavorful.
You've never had tofu like this before.
Topped with cherry tomatoes, olives, garlic, and lemon, these tofu servings are a Mediterranean and protein-rich dinner idea.
Calorie-light and rich in flavor and fiber, this eggplant pizza is great party food.
Make this healthy "pizza" with a topping of diced cherry tomatoes marinated in olive oil, basil, and garlic.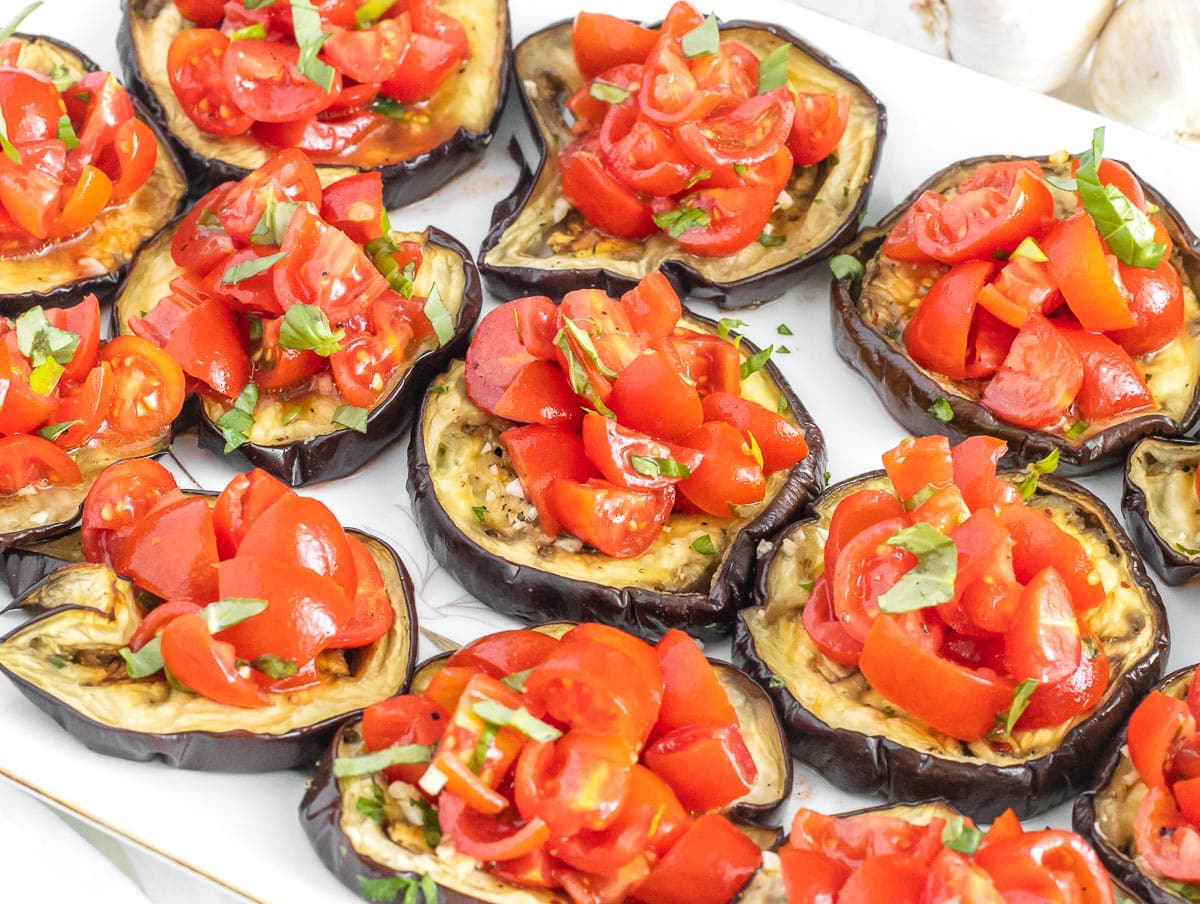 Cherry tomatoes are particularly suitable to be made confit.
Roast them slowly, at a low temperature, and it will boost their flavor while making them incredibly juicy and tender.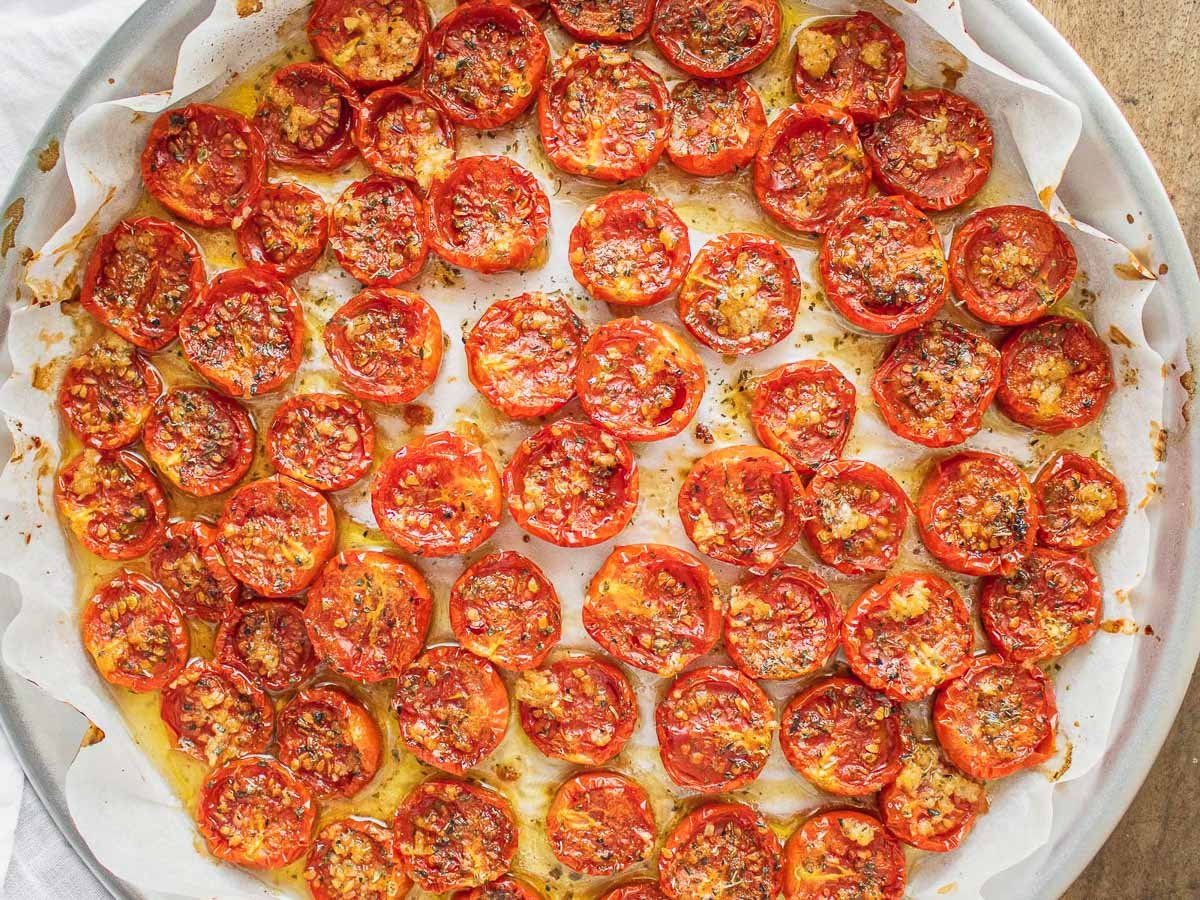 Lentil pasta, or pasta with lentils, is a traditional Italian recipe that has been around for hundreds of years.
It's a creamy and naturally plant-based recipe with cherry tomatoes and fresh herbs; a must-try for any tomato lover.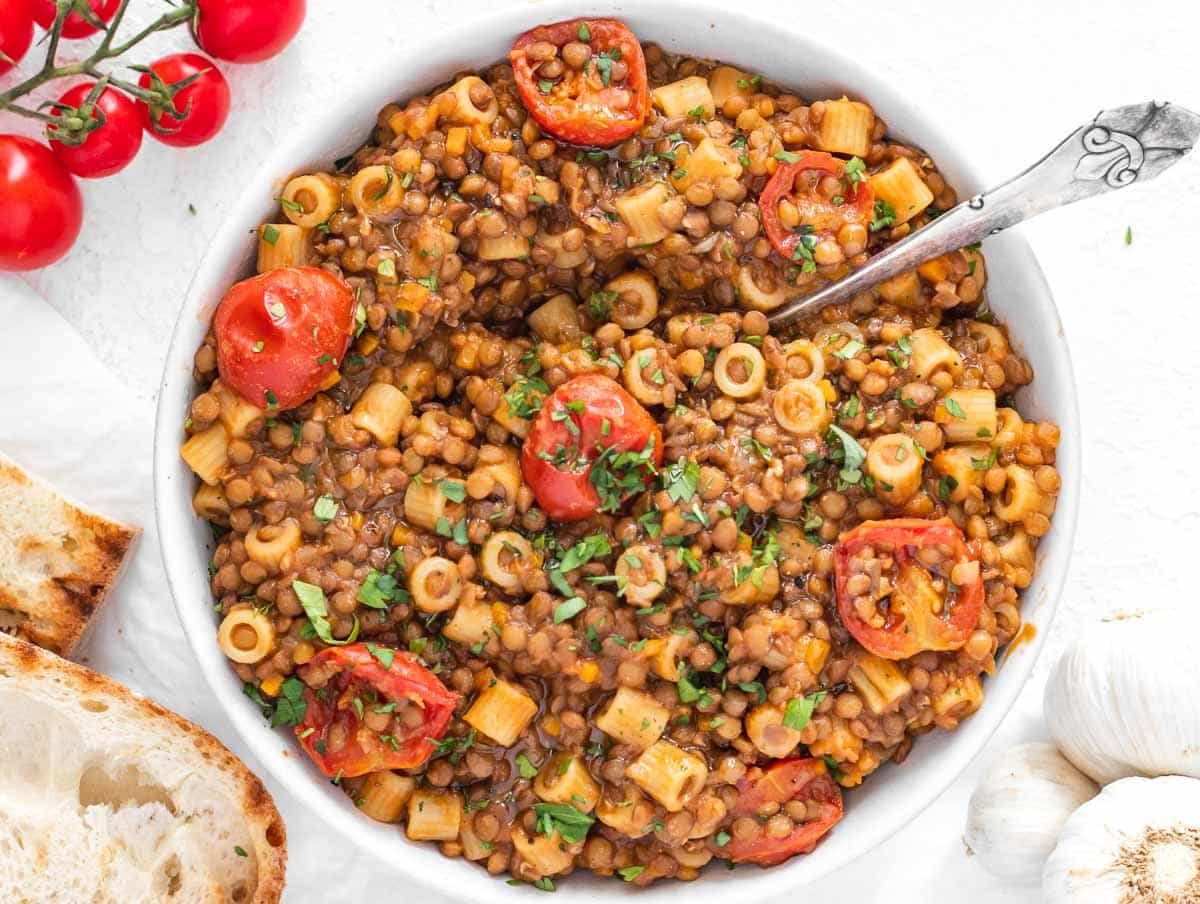 Try these stuffed eggplants with avocado spread, crunchy chickpeas, and fresh cherry tomatoes.
It's a vegan and vegetarian-friendly dinner idea for the whole family.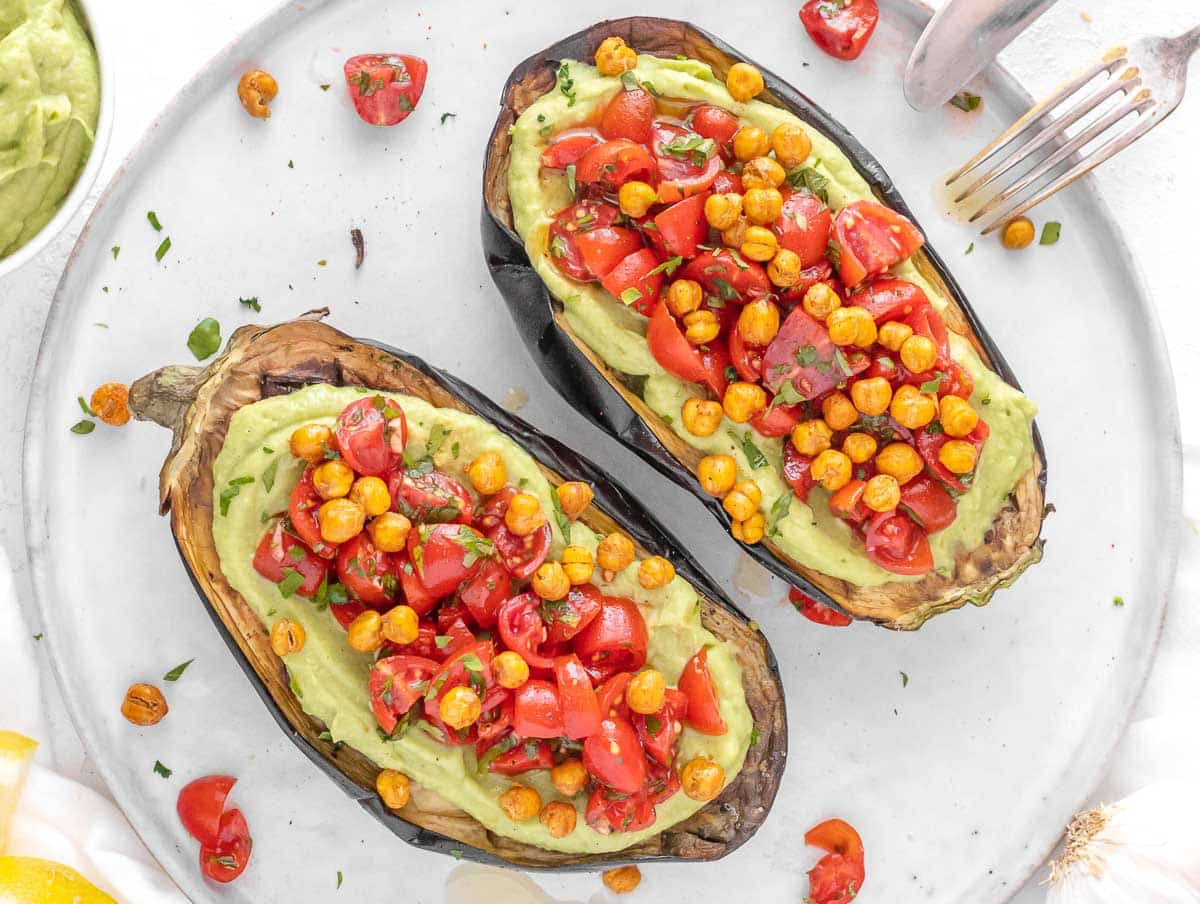 Try something new and delicious, and make this rustic focaccia topped with cherry tomatoes, sage, onion, and salt.
Cherry tomatoes, releasing their liquid during cooking, create that "gooey" texture which, in a crunchy crust, is perfect.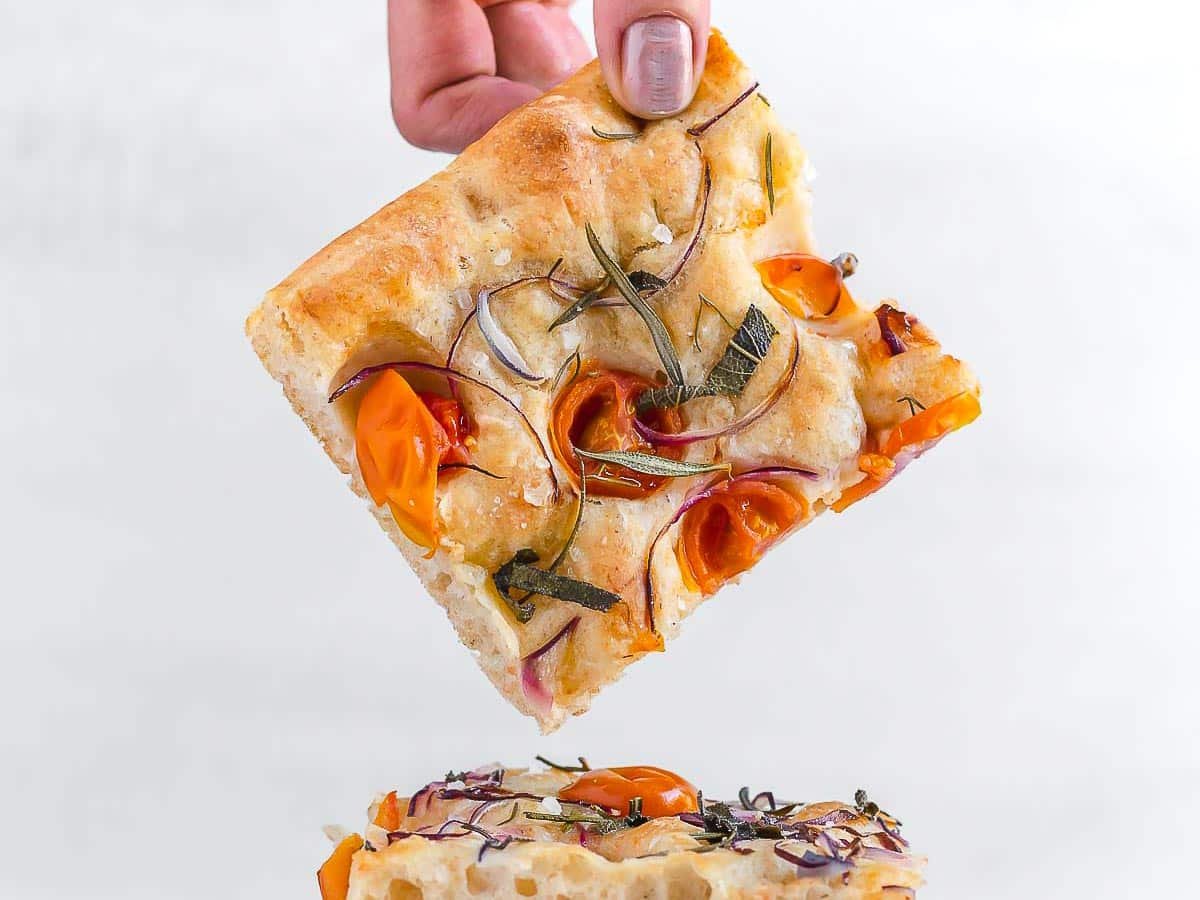 Another delicious combination of cherry tomatoes and eggplant; charred eggplant soup.
We roast eggplant, and cherry tomatoes in the oven for a sweet, caramelized, and smoky flavor.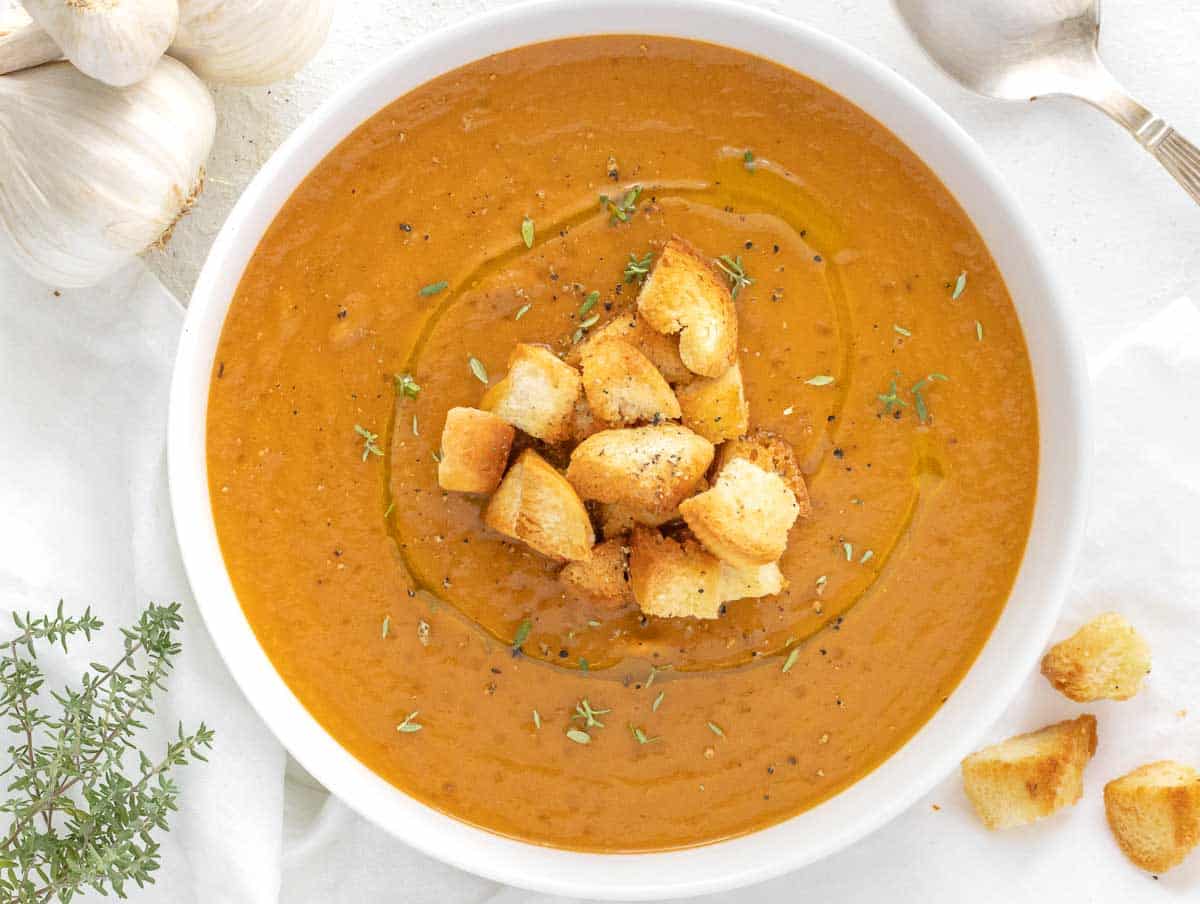 This tomato risotto is creamy and irresistible.
Make it with canned or bottled tomato puree or with fresh cherry tomatoes for a rustic Italian flavor.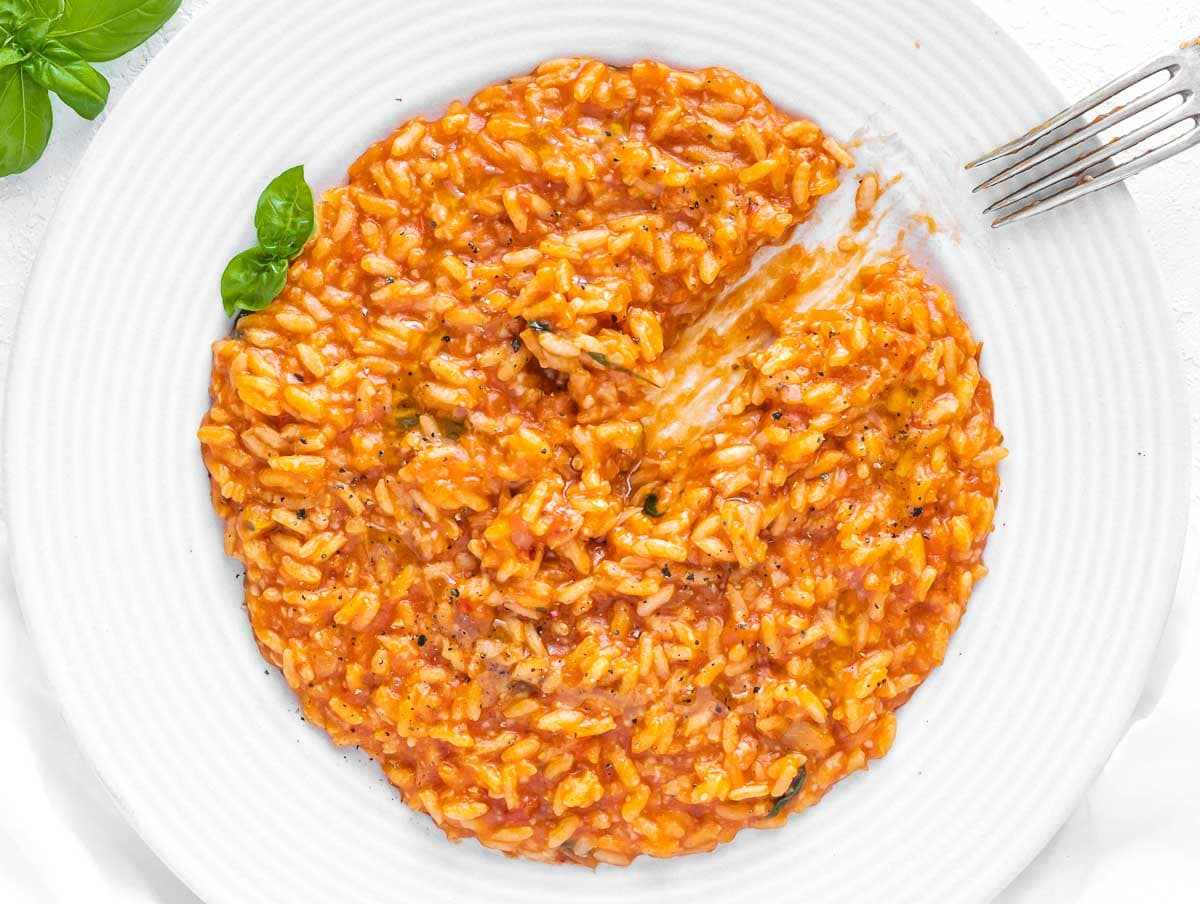 For this healthy serving of grains, we use bell pepper, cucumber, cherry tomatoes, corn, black olives, and red onion.
Mix with chickpeas and drizzle with a mustard dressing for a lunchbox-friendly meal.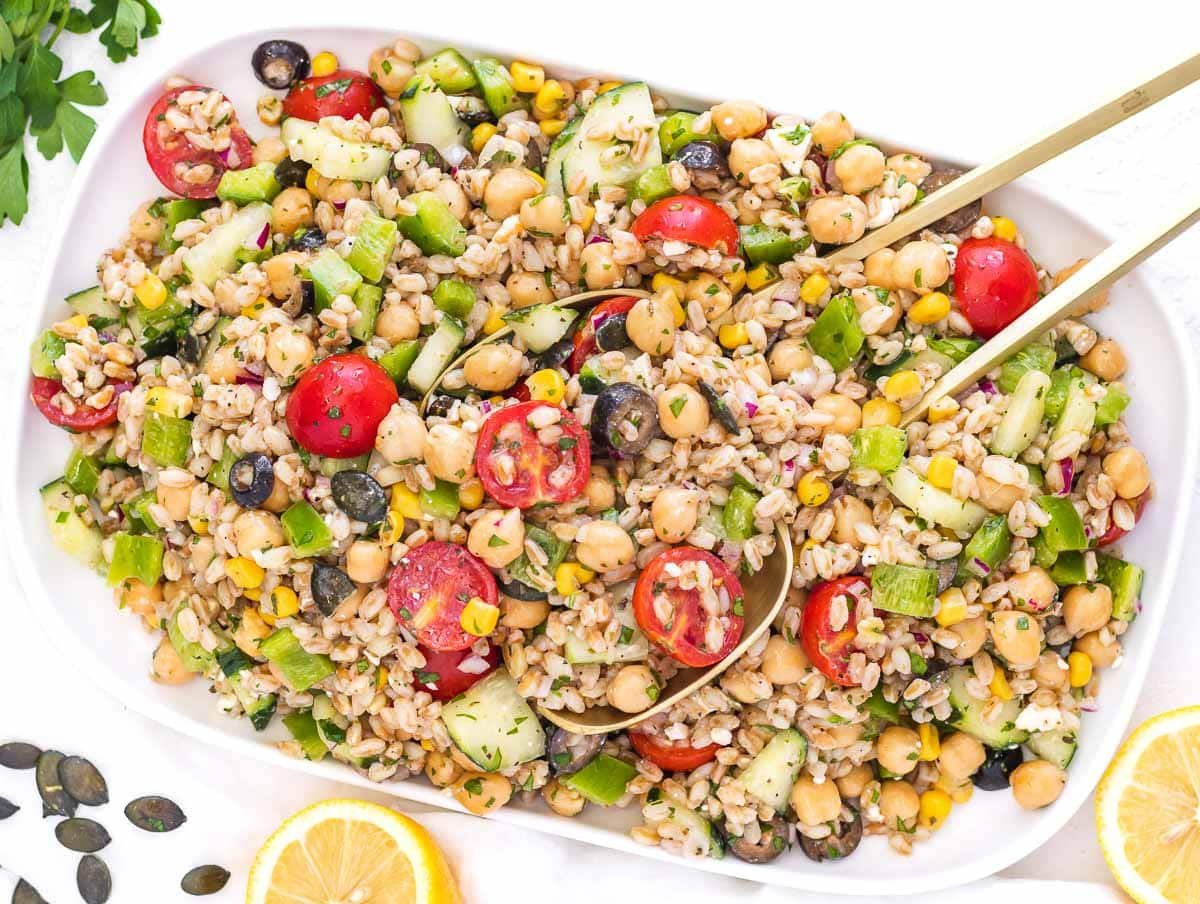 This Italian pasta salad is a light and crunchy bowtie pasta bowl.
We like cherry tomatoes as they add sweetness and crunch, and they're a great pairing with white beans.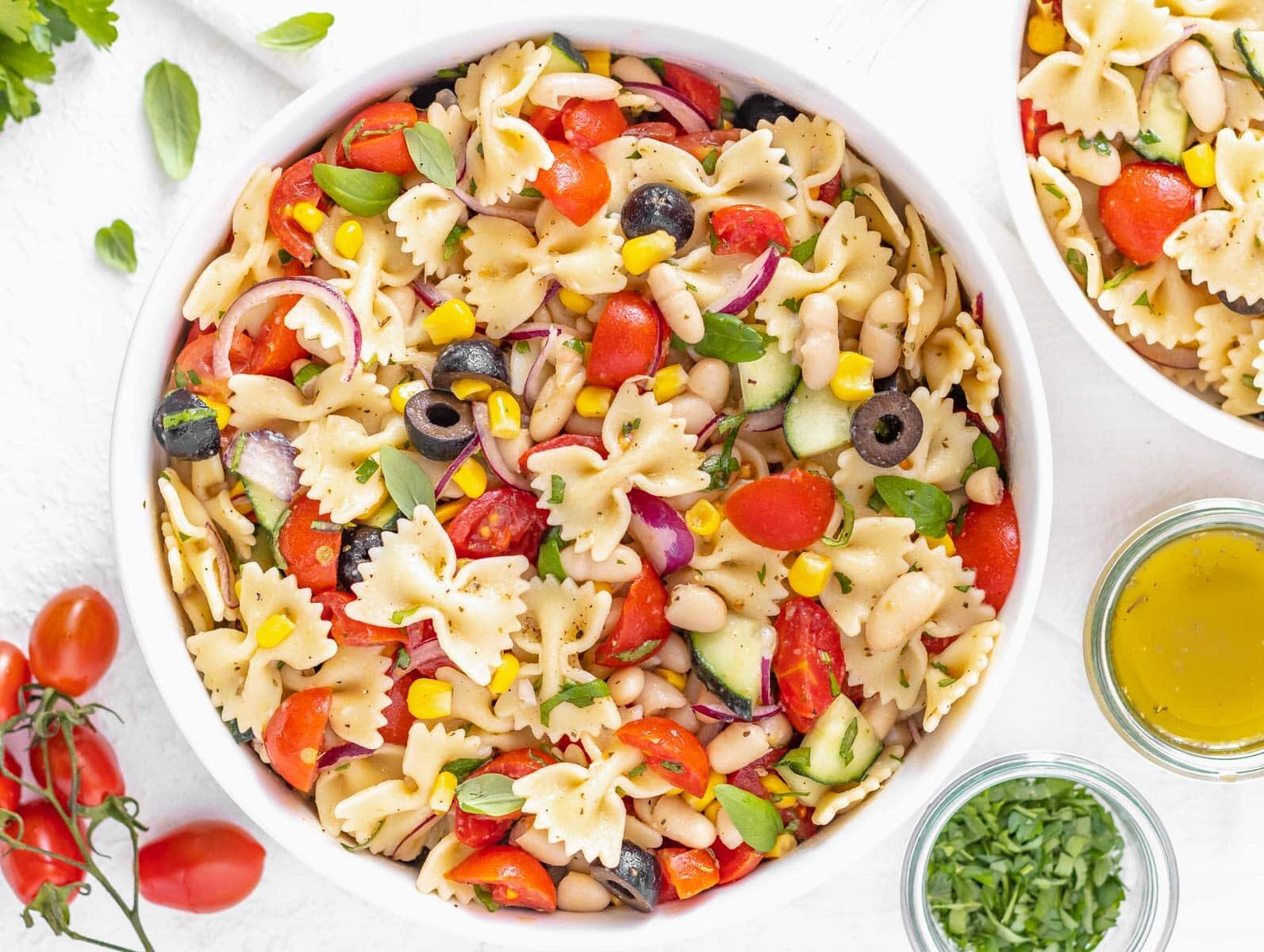 What to serve with cherry tomatoes
How to store cherry tomato recipes
Fresh cherry tomato
Make ahead: for best results, fresh raw cherry tomato recipes should be made 1.5 hours before serving time, then stored in the fridge in the vegetable zone for about 45 minutes to let the flavors come together, and then let out at room temperature for another 30 to 45 minutes before serving.
Refrigerator: we recommend storing salads and grain bowls in the refrigerator in the refrigerator in the refrigerator in the refrigerator in the refrigerator in the refrigerator for up to 12 hours. Once out of the fridge, leave it at room temperature for at least 30 minutes.
Cooked cherry tomato
Make ahead: you can make pasta, soup, and sautèed recipes ahead and use them for meal prep as they keep well in the fridge.
Refrigerator: store cooked cherry tomato recipes in a sealed container in the fridge for 3-5 days. Heat in a pan or microwave.
It's essential that you refer to each recipe for exact storage guidance.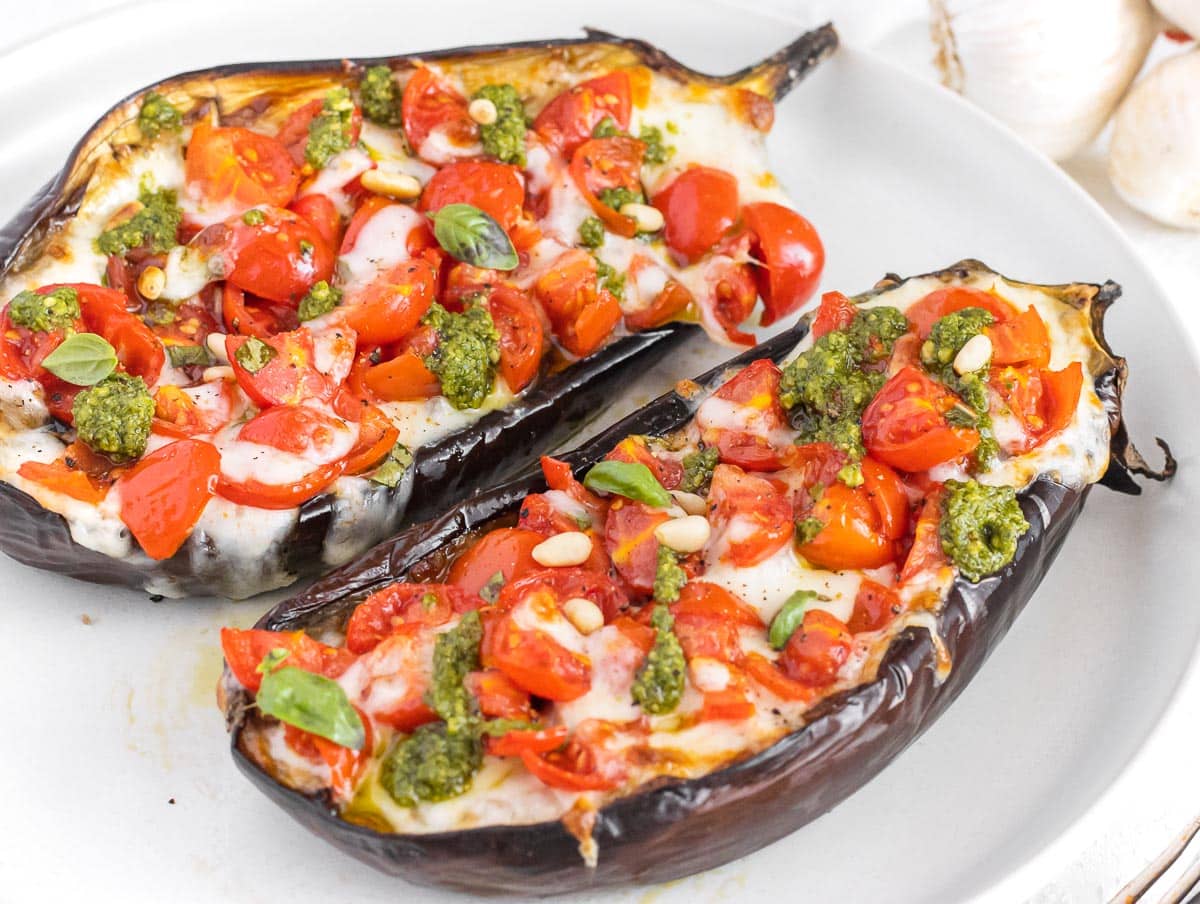 For many more side dish ideas, check out our sides category page.
Recipe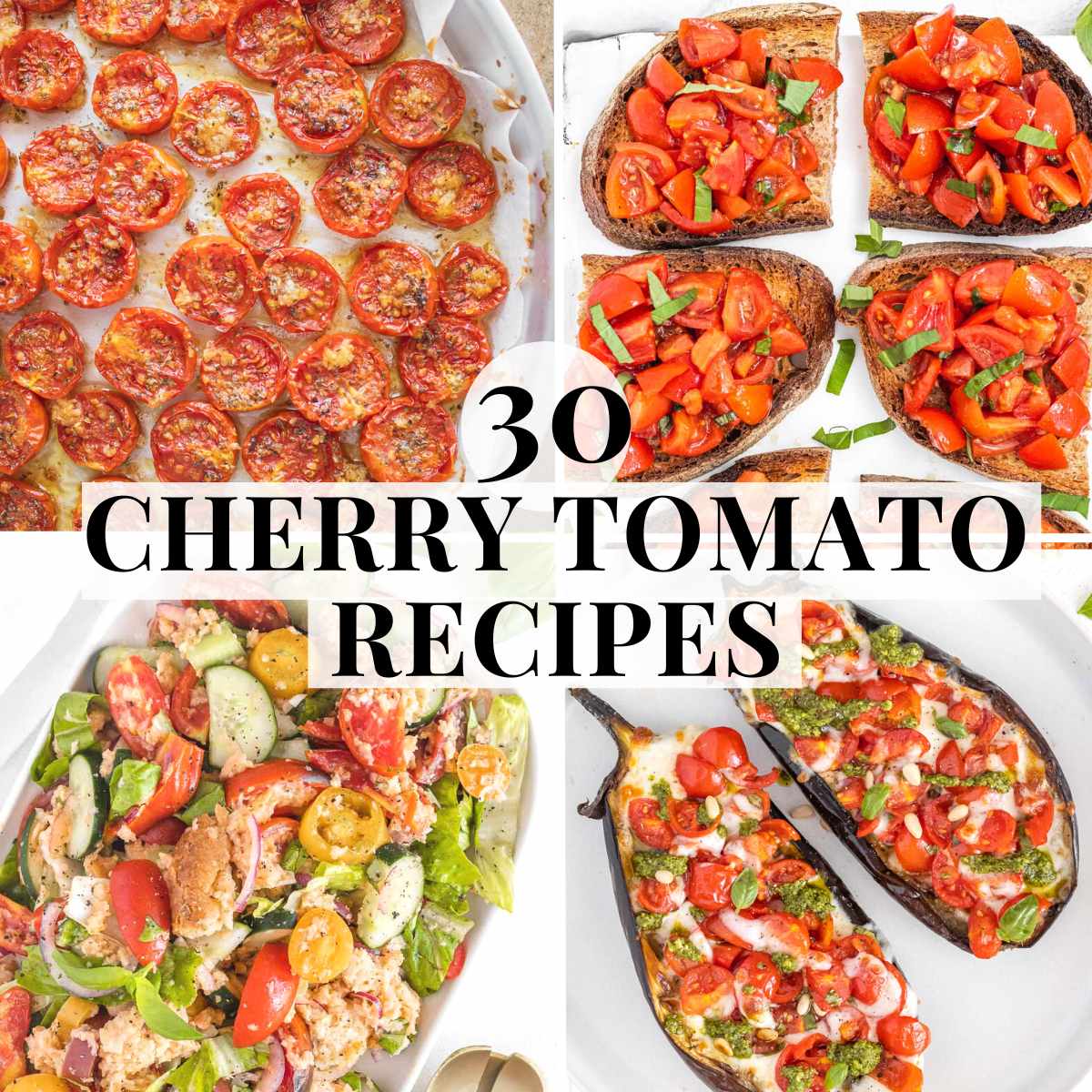 30 Easy Cherry Tomato Recipes
Take your pick from these 30 cherry tomato recipes including salads, pasta, pan-fried meals, stuffed veggies, and appetizer ideas. Tomato confit is slow-roasted tomatoes in the oven with olive oil, garlic, a pinch of sugar, and dried or fresh herbs.
Ingredients
20

ounces

cherry tomatoes

or other small tomatoes

2

tablespoons

extra virgin olive oil

2

tablespoons

sugar

2

cloves

garlic

(optional)

1

teaspoon

salt

2

teaspoons

dried oregano

or thyme
Instructions
Preheat the oven to 300°F or 150°C. Prep your baking tray; you can use any as long as it fits all the tomatoes without overlapping. We use a quarter sheet pan.Rinse the tomatoes, cut them in half, and arrange them on a single layer without overlapping and facing up.

To a small bowl, add grated garlic, salt, dried oregano, sugar, and extra virgin olive oil.With a teaspoon, top each tomato with the mixture.Each tomato must get a bit of everything to make every bite as delicious as the next.

Slow roast in the oven for about 1 hour and 30 minutes at 300°F or 150°C.

They should be completely soft and juicy.
Video Recipe
Confit Tomatoes (slow roasted, juicy, easy to prep)
Notes
Nutrition information is an estimate for 1 serving of tomato confit out of 10 servings.
MAKE AHEAD & STORAGE
- Make ahead: confit tomato is an excellent recipe to make ahead as they keep well in the fridge for days, and you can enjoy them cold or at room temperature.
- Refrigerator: keep them in the fridge for up to 6 days. To store them, put them in a clean jar and add a little olive oil to keep them moist. Don't store it longer than that.
- Freezer: We recommend freezing them in small airtight containers if you want to preserve them longer. Let them cool down completely before freezing them for up to 6 months. Then, thaw in the refrigerator overnight. Do not freeze multiple times.
- Important: we do not recommend preserving confit tomatoes wholly submerged in oil in a sealed jar for more than six days unless you know exactly what you are doing.
Preserving food in oil, if done incorrectly, can create the right environment for botulism bacteria to grow, which we don't want to encourage.
Nutritional Values
Nutrition Facts
30 Easy Cherry Tomato Recipes
Amount per Serving
% Daily Value*
* Percent Daily Values are based on a 2000 calorie diet.
Did you like this recipe?
Leave us a comment below or find us on Instagram, YouTube, Pinterest, TikTok, and Facebook.
If you liked these cherry tomato recipes, you might also enjoy: