Here are 35 tasty vegan chickpea recipes that are easy to make, healthy, protein-rich, and family-friendly.
Whether you are looking for your next vegan dinner idea, lunchbox meal, or some tips on how to use canned chickpeas, you can find fresh ideas here.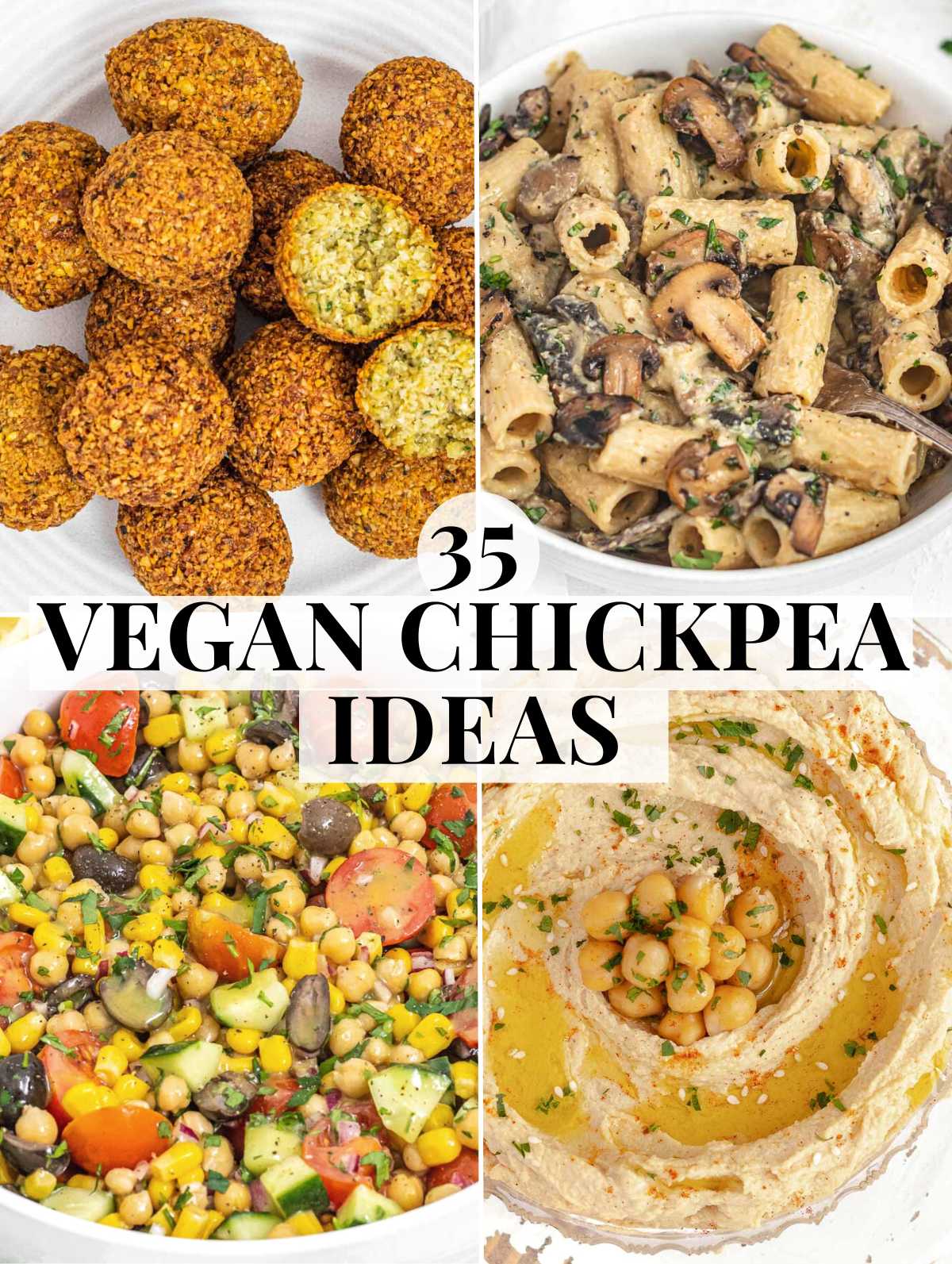 With these savory and sweet chickpea recipes, we cook with canned and dried chickpeas, chickpea flour, and acquafaba. Take your pick from salads, soups, pasta, biscuits, and easy stews. Let's get started!
How to cook chickpeas (garbanzo beans)
There are plenty of ways to cook chickpeas, whether you use dried chickpeas or canned chickpeas.
You can pressure cook them, smoke them, and sprout them, however, our favorite cooking techniques are: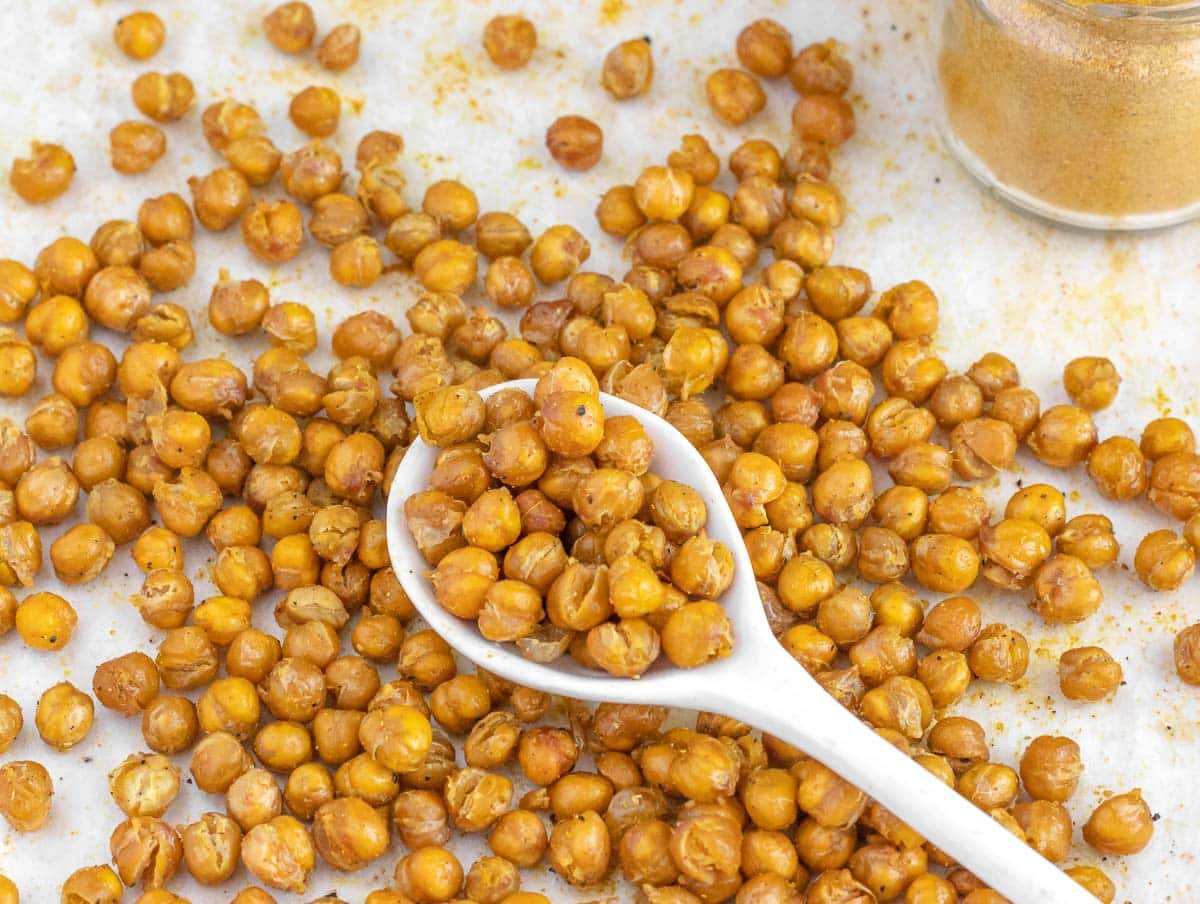 Our best vegan chickpea recipes
Cooking tips for dried chickpeas
The day or night before using chickpeas, put the dry chickpeas in a large pot or bowl with plenty of water and a teaspoon of baking soda.
Let them soak for 12 to 24 hours, then drain and rinse them under running water.
Boil in water salted with a teaspoon of salt until tender for about 1.5 to 3 hours until the chickpeas double or triple in size.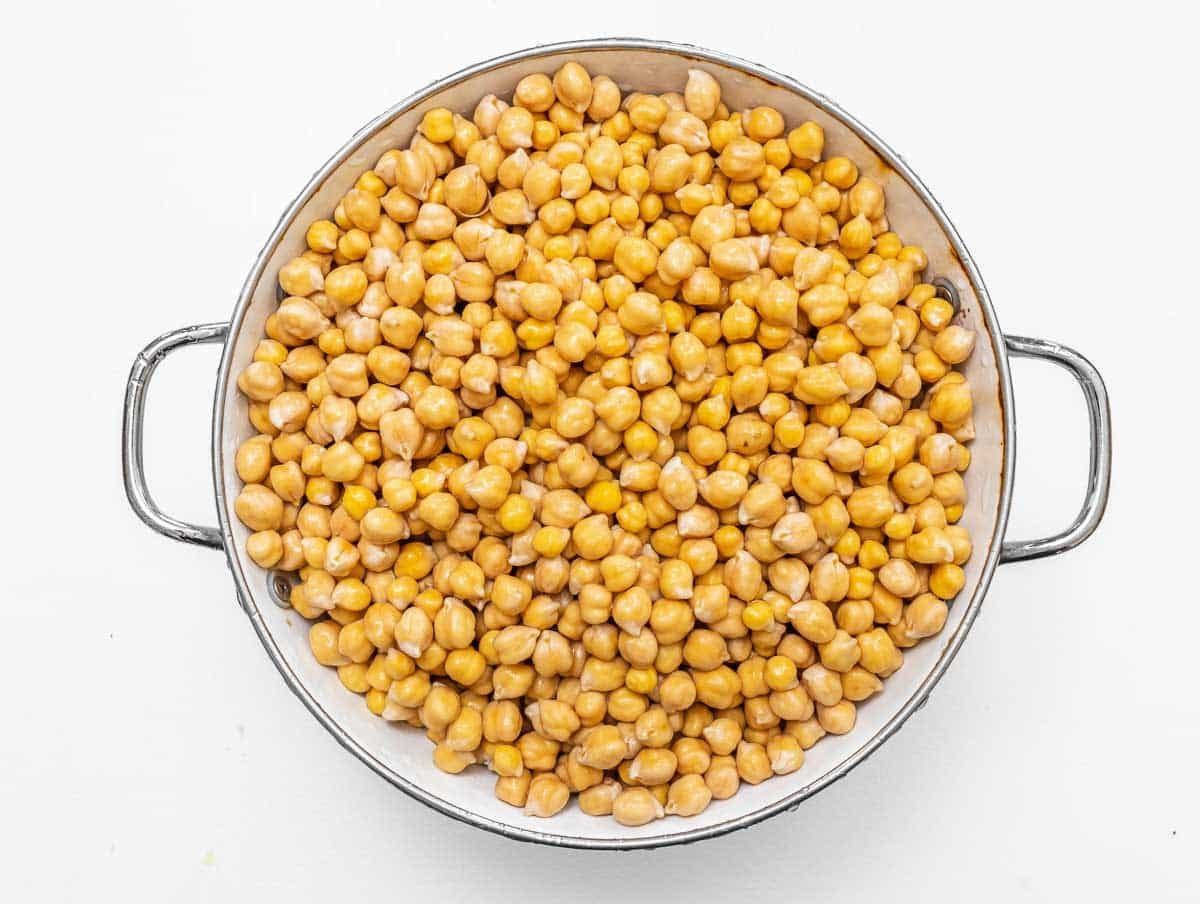 How to store vegan chickpea recipes
How to store: Most of these meals keep for three days in the refrigerator, best if stored in an airtight container.
How to freeze: You can also freeze them for up to 3 months. To freeze them, let them cool down first, then transfer them to a freezer-friendly container, leaving some space to allow them to expand. Stews and soups are excellent for freezing. Do not freeze salads.
How to reheat: Thaw in the microwave or a pot on the stovetop. Before serving, garnish with fresh herbs. Always refer to the individual recipes for clear guidance.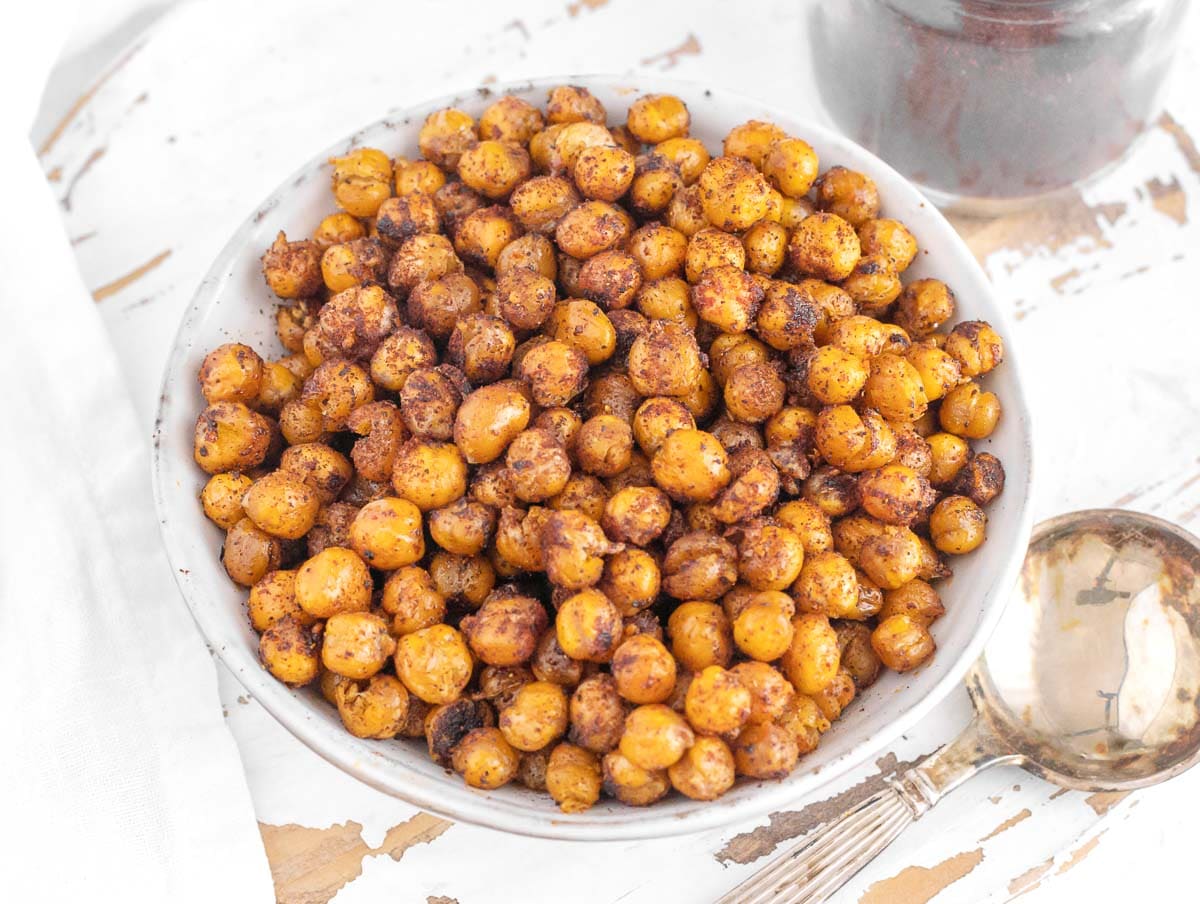 Are chickpeas suitable for vegans?
Yes, chickpeas can be considered a healthy plant-based protein source and contain good amounts of folate, fiber, and potassium content.
One cup of chickpeas has approximately 14.5 grams of protein and 12.5 grams of fiber. Chickpeas are also a good source of polyunsaturated fatty acids, with benefits such as weight management and better digestion.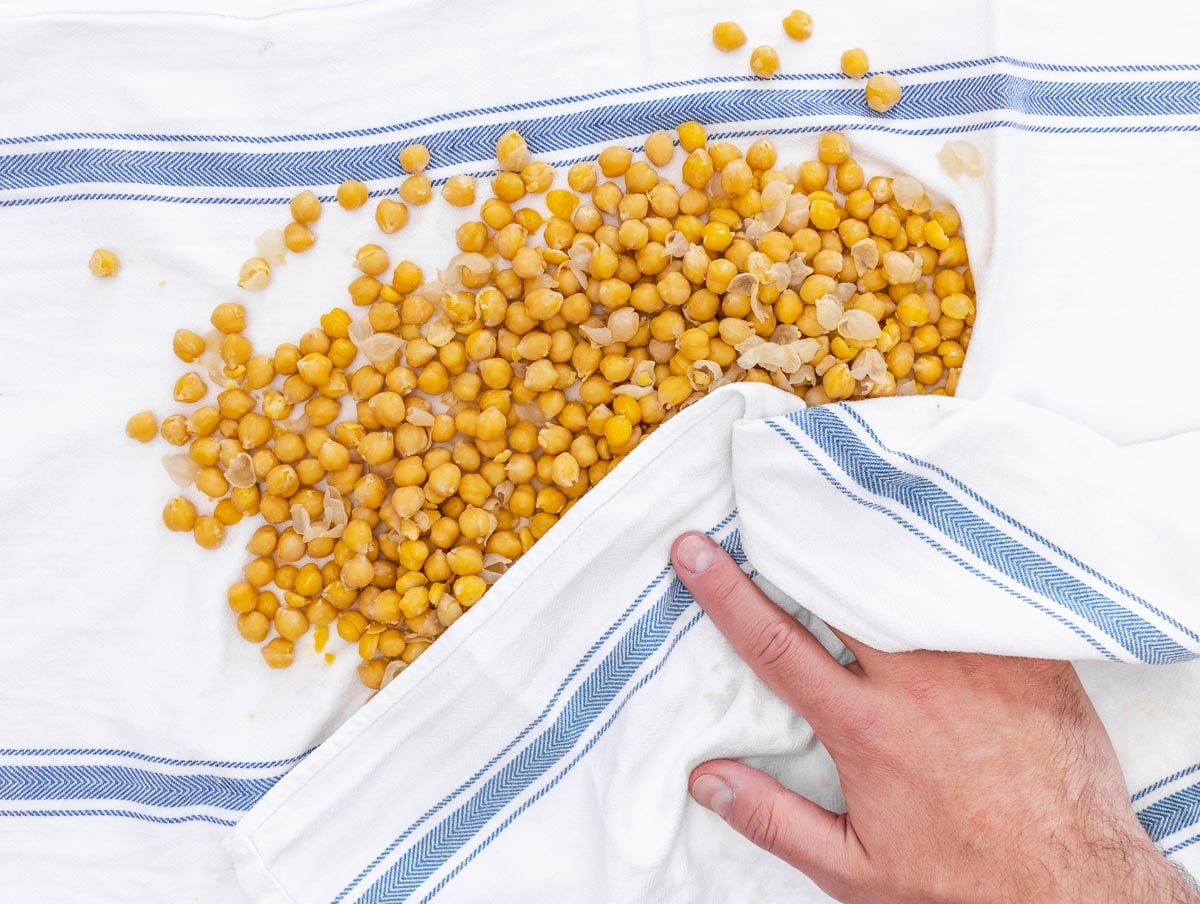 If you liked these chickpea recipes, leave us a comment below and a rating - we greatly appreciate your feedback.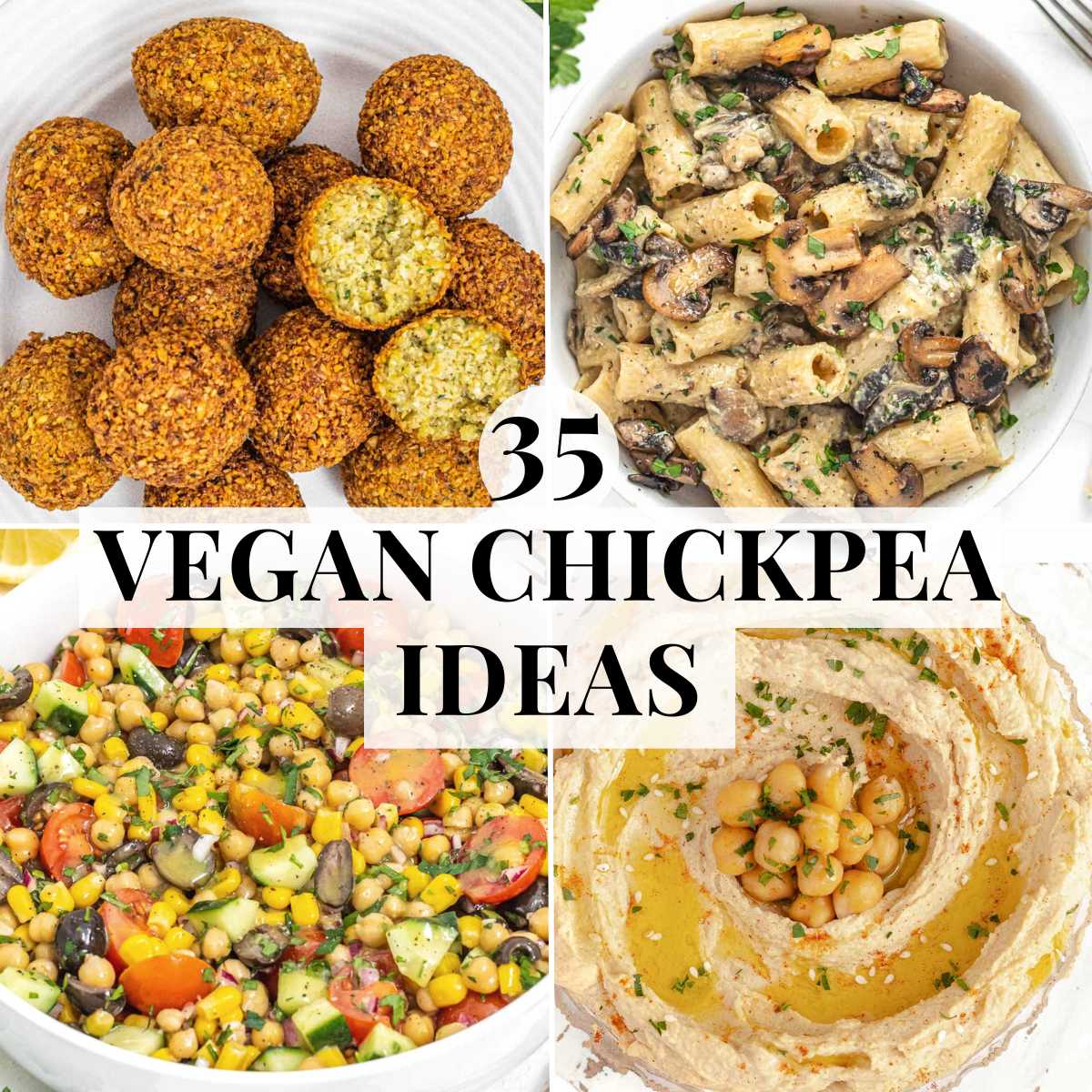 35 Vegan Chickpea Recipes
Our 35 best and tasty vegan chickpea recipes that that are easy to make, healthy, and vegan. Browse through, and pick your favorite salad, pasta, soups and many more.
Ingredients
Pick your favorite vegan chickpea recipe

Read the recipe for ingredients required

Make the recipe by following the instructions
Instructions
How to store: Most of these chickpea recipes keep for 3 days in the refrigerator, best if stored in an airtight container. We usually reheat it in the microwave, but a pan with a dash of water would do too.

How to reheat: Most of these recipes can be reheated in the microwave, on a pan with a dash of water. Check the individual recipes for full make ahead, reheating and storage instructions.
Video Recipe
Easy Chickpea Stew in 30 minutes
Nutritional Values
Nutrition Facts
35 Vegan Chickpea Recipes
Amount per Serving
% Daily Value*
* Percent Daily Values are based on a 2000 calorie diet.
Did you like this recipe?
Leave us a comment below or find us on Instagram, YouTube, Pinterest, TikTok, and Facebook.
If you liked these vegan chickpea recipes, you might also enjoy: