Eating raw food can be easy and satisfying - especially if you're making recipes that are light, satiating, and protein-rich. Discover the 30 best raw vegan recipes from around the internet - they will satisfy any craving, vegans and non-vegans alike.
This list includes healthy, quick, wholesome, and easy-to-prepare raw vegan meals - everything you need to make a light plant-based lunch or dinner.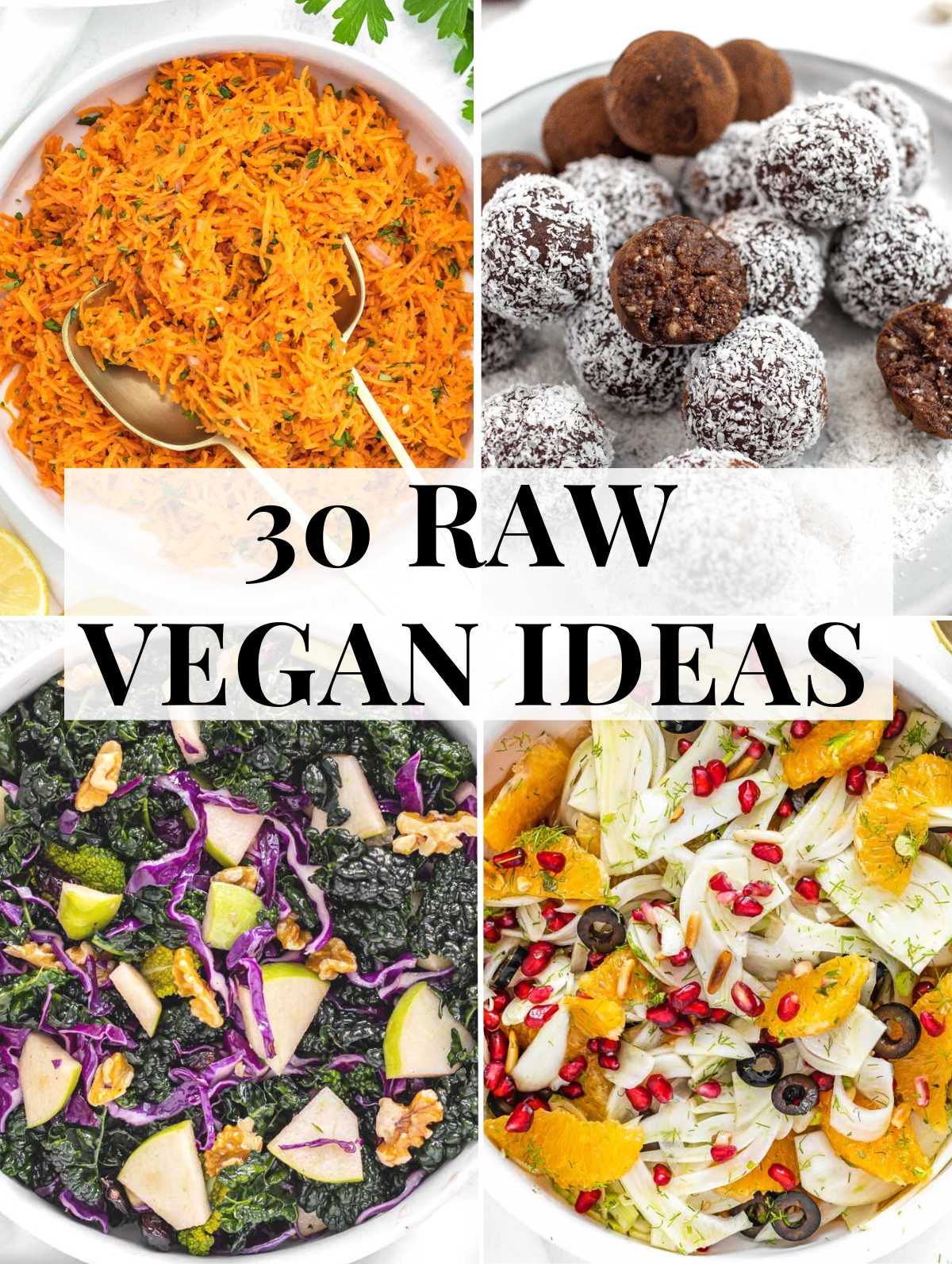 This list also includes a selection of raw meals with high-protein content, some are low in carbs, and some are high-carb recipes. If you wanna try eating unprocessed vegan, these homemade raw vegan meals and sweets will nourish and energize you.
15. Tomato cucumber sandwich on onion and cornbread
Raw vegan sandwich with crunchy veggies and a homemade olive and kale tapenade. With healthy proteins and omega-3 fats from seeds, this is such a nourishing and healthy meal, we're fans!
Get the recipe @thisrawsomeveganlife
27. Avocado salad
28. Easy avocado spread
29. Shirazi salad
30. Carrot salad
More vegan salads and healthy meals:
Try these bright and easy salads and veggie ideas for a colorful and fiber-rich meal:
Important note about a raw vegan diet
Although the benefits of following a strict raw vegan diet may include weight loss and general health benefits, please always consult a doctor before starting a new diet. Note that if you follow a diet solely with raw vegan meals, there may be risks involved, such as low consumption of calcium, vitamin d, and other health risks too.
For many more salad ideas, check out our salads category page.
Recipe
You might also like these recipes: