Are you looking for inspiration for cooking with eggplants? You've come to the right place! These delightful vegan eggplant recipes are easy to make, healthy, vibrant, and satiating.
We've listed 25 of the best eggplant (aubergine) recipes from all over the internet that will help you cook healthy plant-based dinners with plenty of flavor and nutrients.
Browse through this list, and take your pick: from fiber-rich eggplant salads, and nourishing dinners with healthy plant-based protein - all of them nutritious yet fulfilling. Let's cook those eggplants and make these homemade vegan meals that will nourish and energize you.
1.
Eggplant caponata (eggplant salad)
We start this list with an Italian eggplant salad (eggplant caponata), a healthy recipe with notes of sweet and sour flavor. We make it with oven-baked eggplant in less than 45 minutes. Serve it as a vegetable starter or as a main meal with bread and a chickpea socca.
13. Sautéed eggplant
Another Italian-inspired recipe that is also the perfect vegan comfort food is; a 20-minute sauteed eggplant. Simple and easy-to-find ingredients make up the eggplant tomato sauce, a great pairing with bread and pasta.
15. Vegan eggplant shakshuka with tofu scramble
Technically a breakfast recipe, but we like the combination of tofu scramble and eggplant shakshuka so much that we'd eat it for dinner. Less than 30 mins cooking is required and this eggplant-tomato dish is ready.
Get the recipe @sweetsimplevegan
How to serve vegan eggplant
Now that you've gotten some veggie-packed dinner ideas, you can easily complement these eggplant meals with a serving of pasta or plant-based protein:

More veggie-packed and healthy meals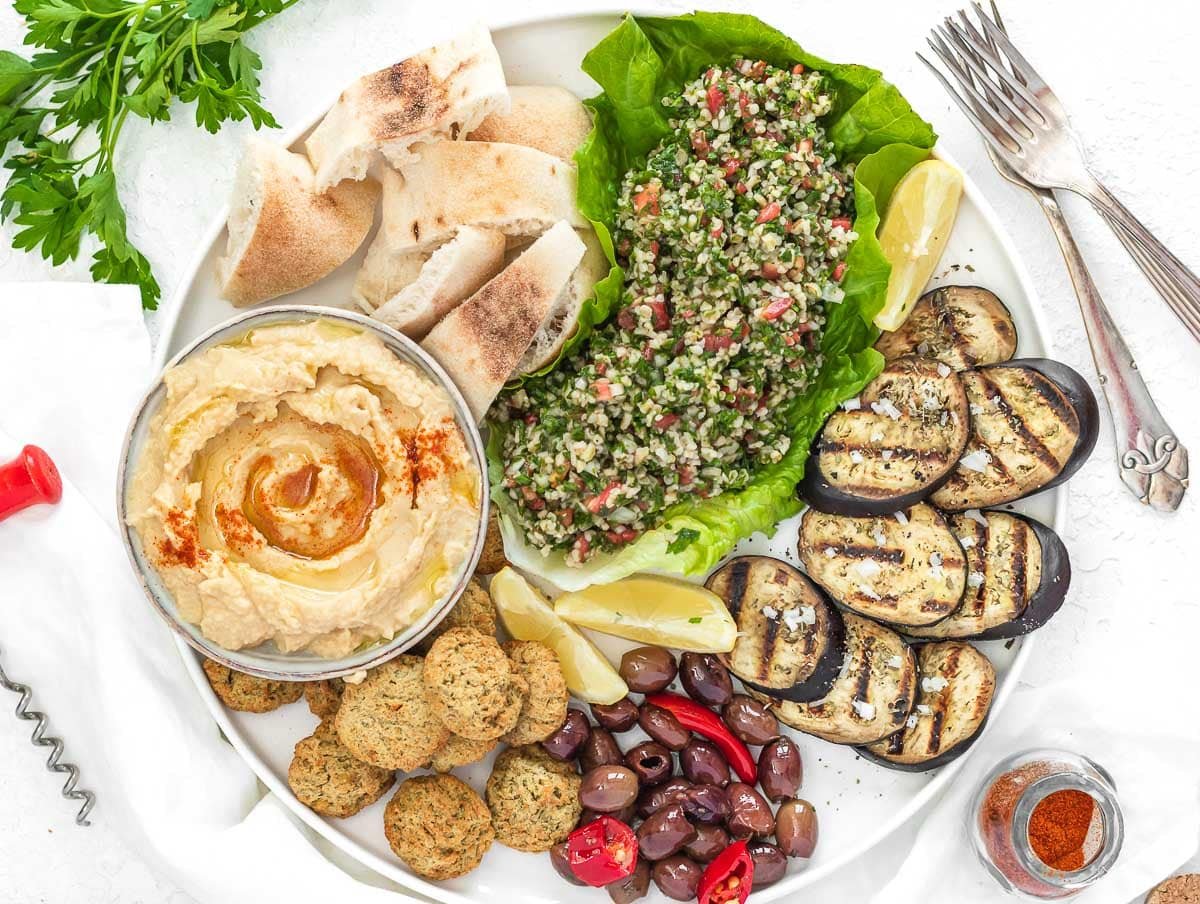 For many more 30-minute meal ideas, check out our 30-minute meal category page.
Recipe
If you liked these vegan eggplant ideas, you might also enjoy: