Welcome to a collection of our best healthy vegetarian recipes with easy-to-find ingredients.
With abundant fresh ingredients and creative cooking techniques, these meat-free recipes provide tasty flavors while promoting overall well-being.
You will love these recipes because they offer:
Nutritional Richness: Vegetarian recipes are often packed with essential nutrients such as fiber, vitamins, and minerals, improving health and vitality.
Weight Management: These vegetarian recipes are packed with vegetables and naturally lower in calories and saturated fats. This can make them a valuable ally in achieving and maintaining a healthy weight.
Diverse Flavors: Vegetarian cuisine spans the globe, offering an array of flavors, think curries, bowls, pasta, etc., and cooking styles that keep your meals exciting.
Whether you want to explore new flavors or eat more vegetables, vegetarian cooking offers endless possibilities for nutritious and satisfying meals.
If you're looking for a healthy vegetarian dish, this creamy and tasty option is roasted kabocha squash soup.
We use our quick bake-and-blend technique that results in a flavorful, nutritious, and creamy soup that is very satisfying to eat.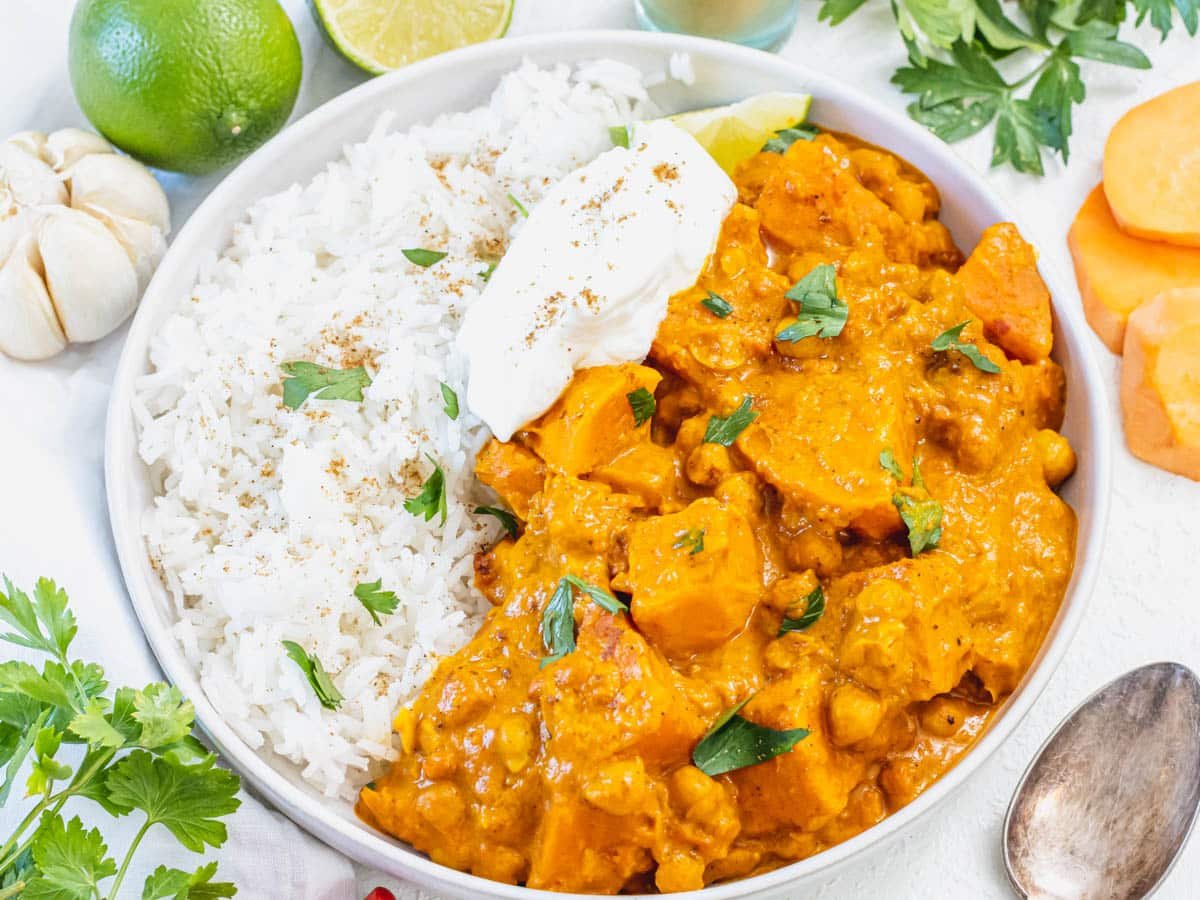 You can put this sweet potato curry together with little effort in one pot, and it'll be ready in about 30 minutes.
The bold and well-balanced taste makes for an incredibly satiating vegetarian dinner.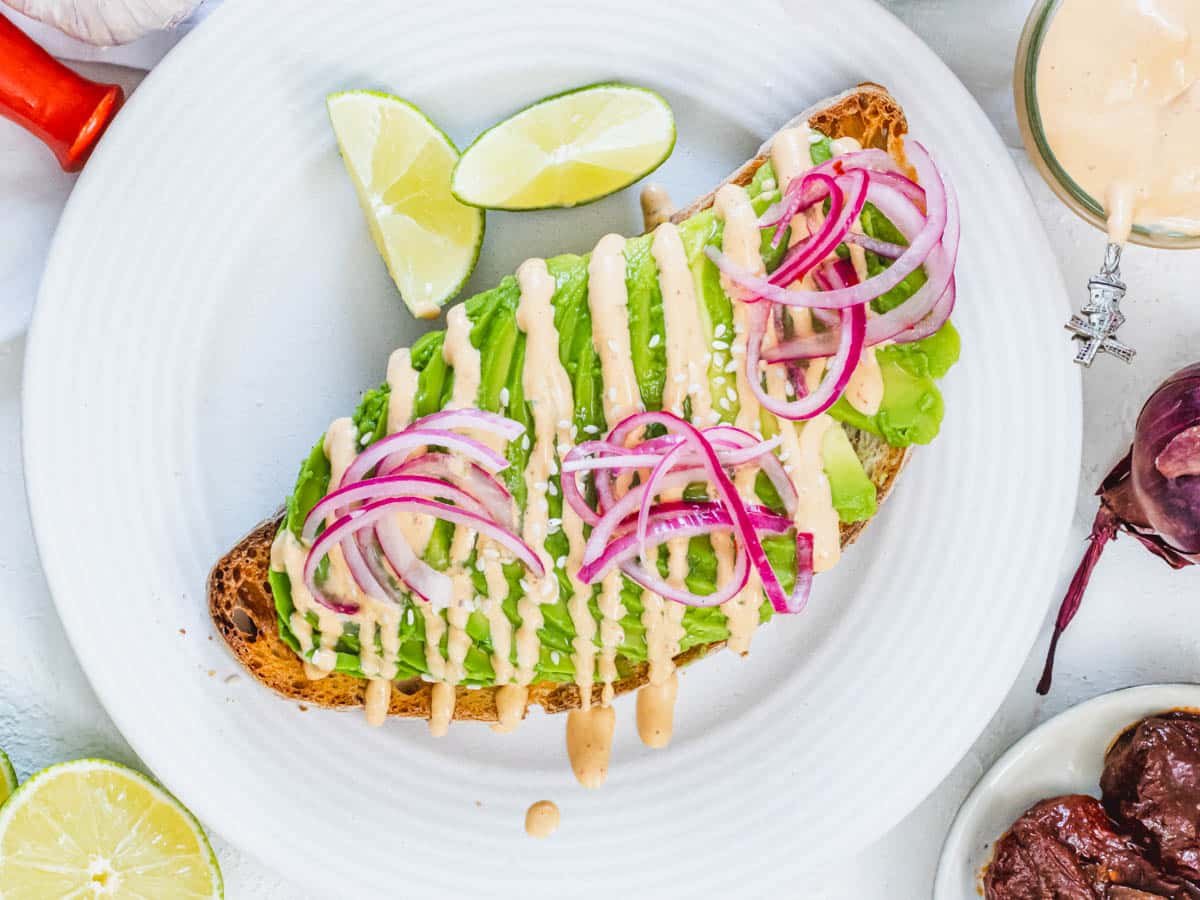 Make them in 30 minutes without cooking and with four ingredients. We are sure you'll want to put them on everything.
They enhance the presentation and taste of most dishes and add an extra zing to many vegetarian meals.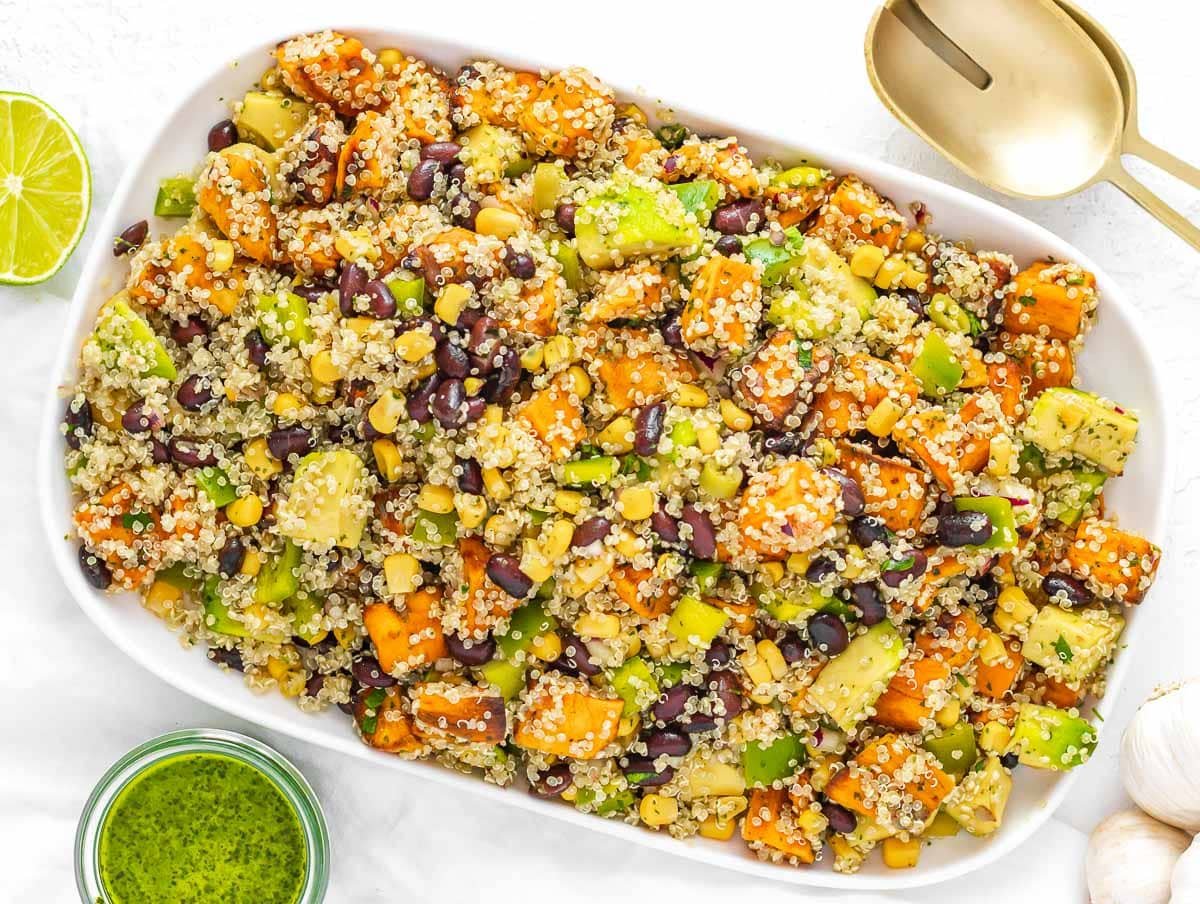 This black bean salad recipe is excellent as a vegetarian main or side dish, and you'll love it for cookouts, picnics, and even more for meal prep and potlucks.
This happy and colorful salad perfectly balances a healthy and indulgent meal with plenty of protein from black beans and quinoa.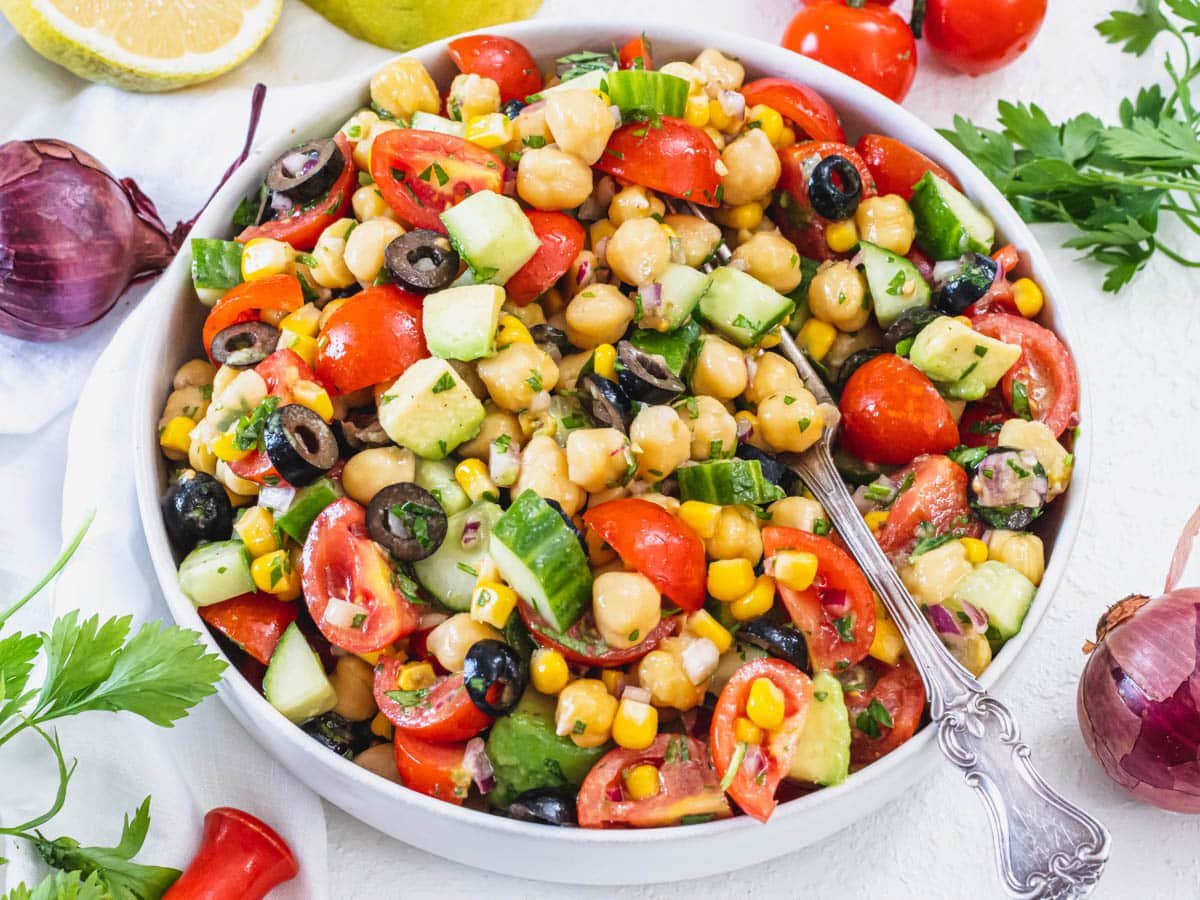 You can make this vegetarian salad in 15 minutes with seasonal vegetables and canned chickpeas.
It's tasty, healthy, and excellent for meal prep and lunchbox meals.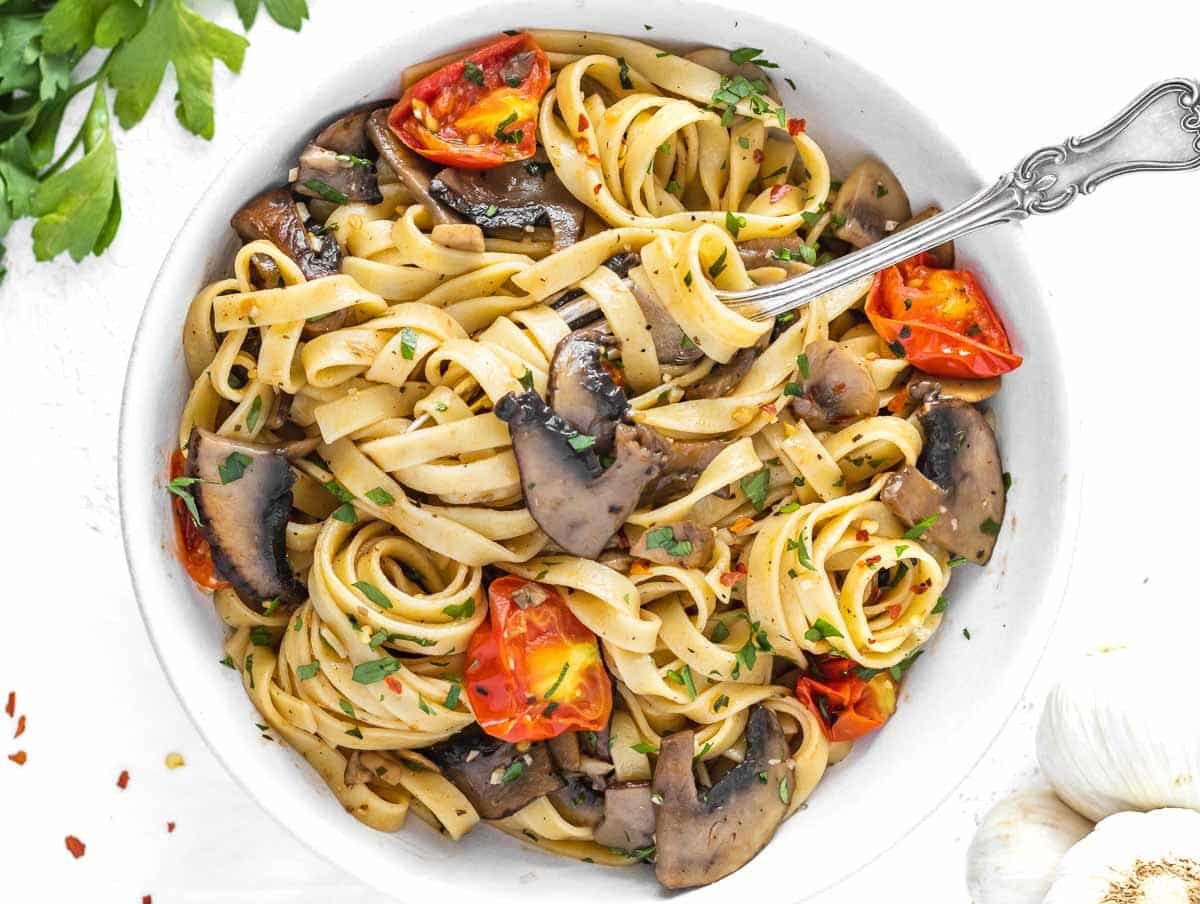 The recipe is quick and straightforward, perfect for meat-free dinners.
However, thanks to its rich and gourmet-like flavors, it's also great if you have guests, mainly vegan or vegetarian.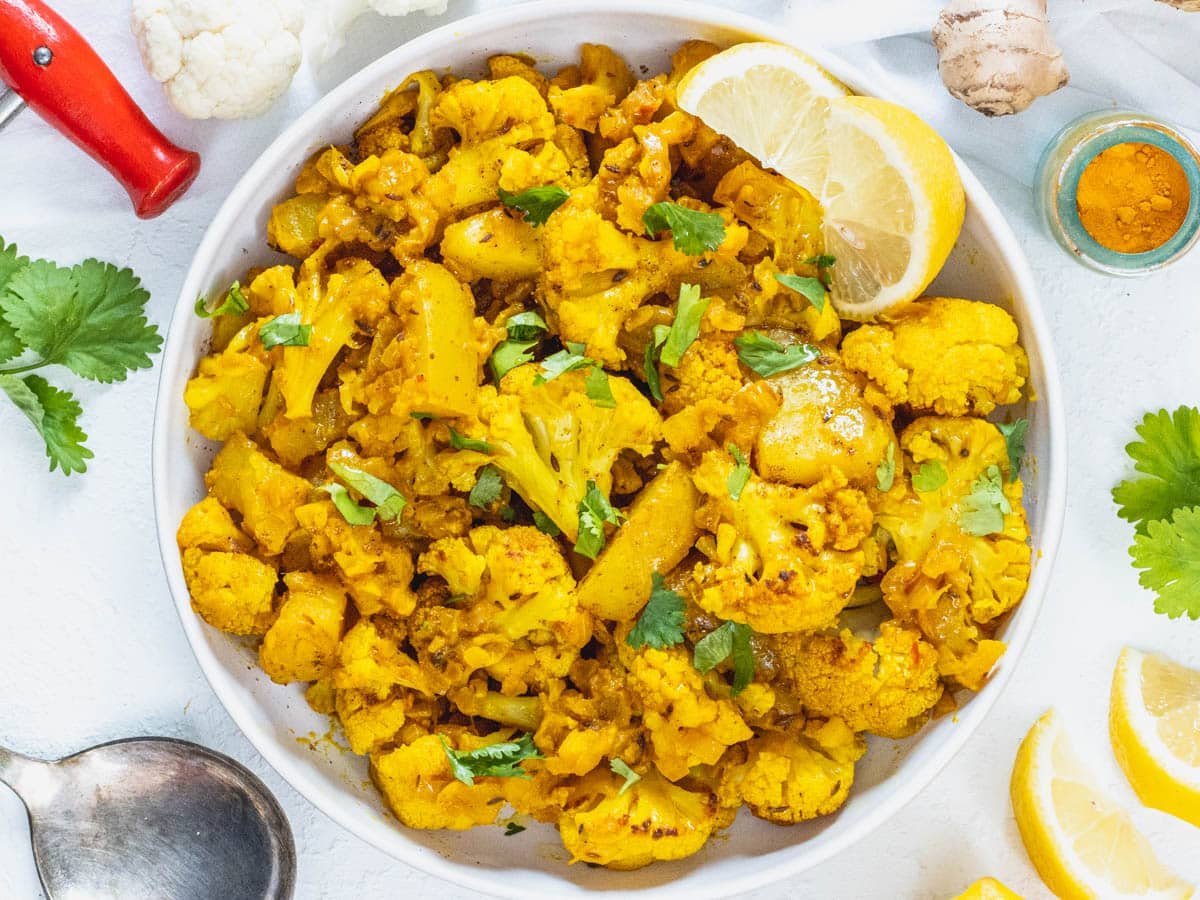 Aloo Gobi is a simple vegetarian Indian dish with potatoes (aloo), cauliflower (gobi), and a mix of turmeric and cumin.
The combination of potatoes and cauliflower provides essential nutrients like fiber and vitamins while being low in calories.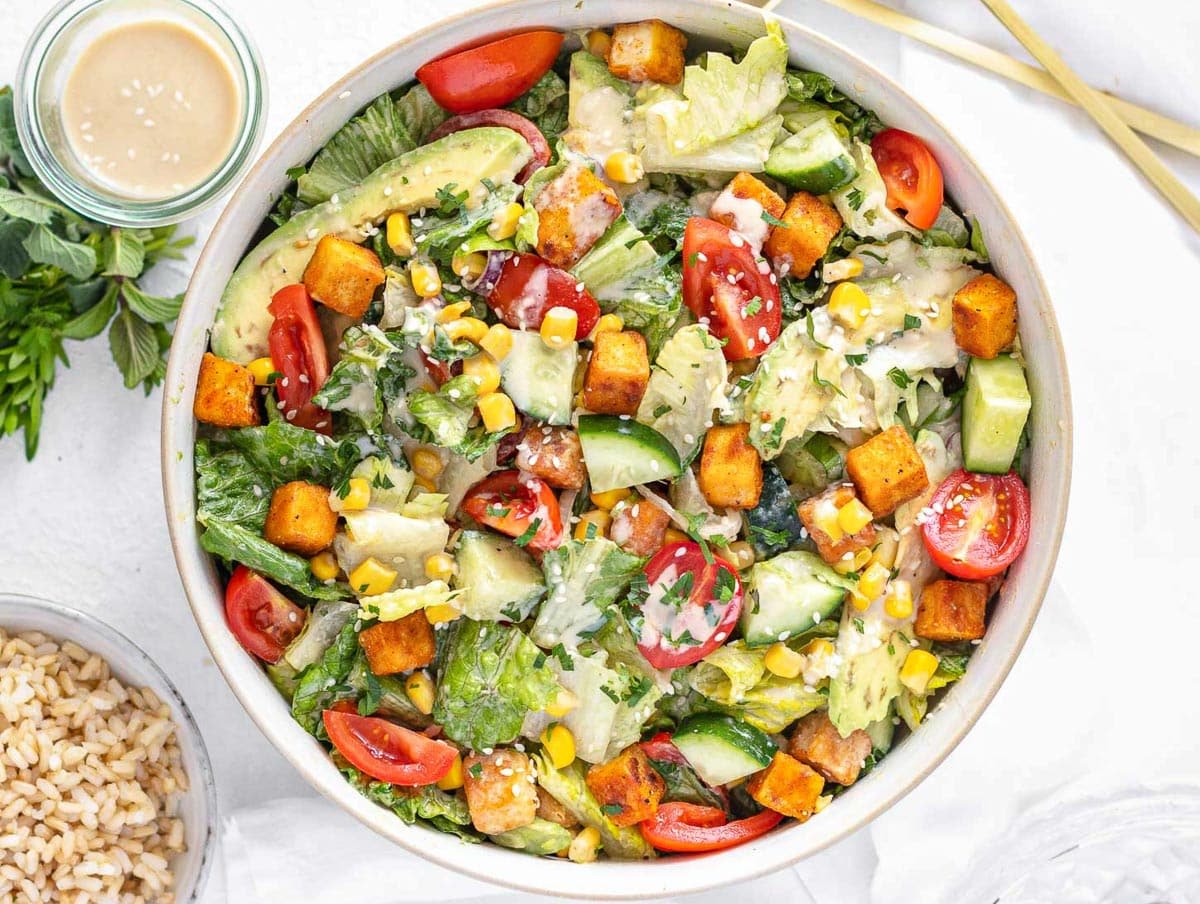 Tofu salad is a quick, healthy, colorful, and delicious meal with a creamy tahini dressing and perfectly crispy fried tofu.
Tofu is an excellent protein choice because it is affordable, healthy, and more environmentally sustainable than meat.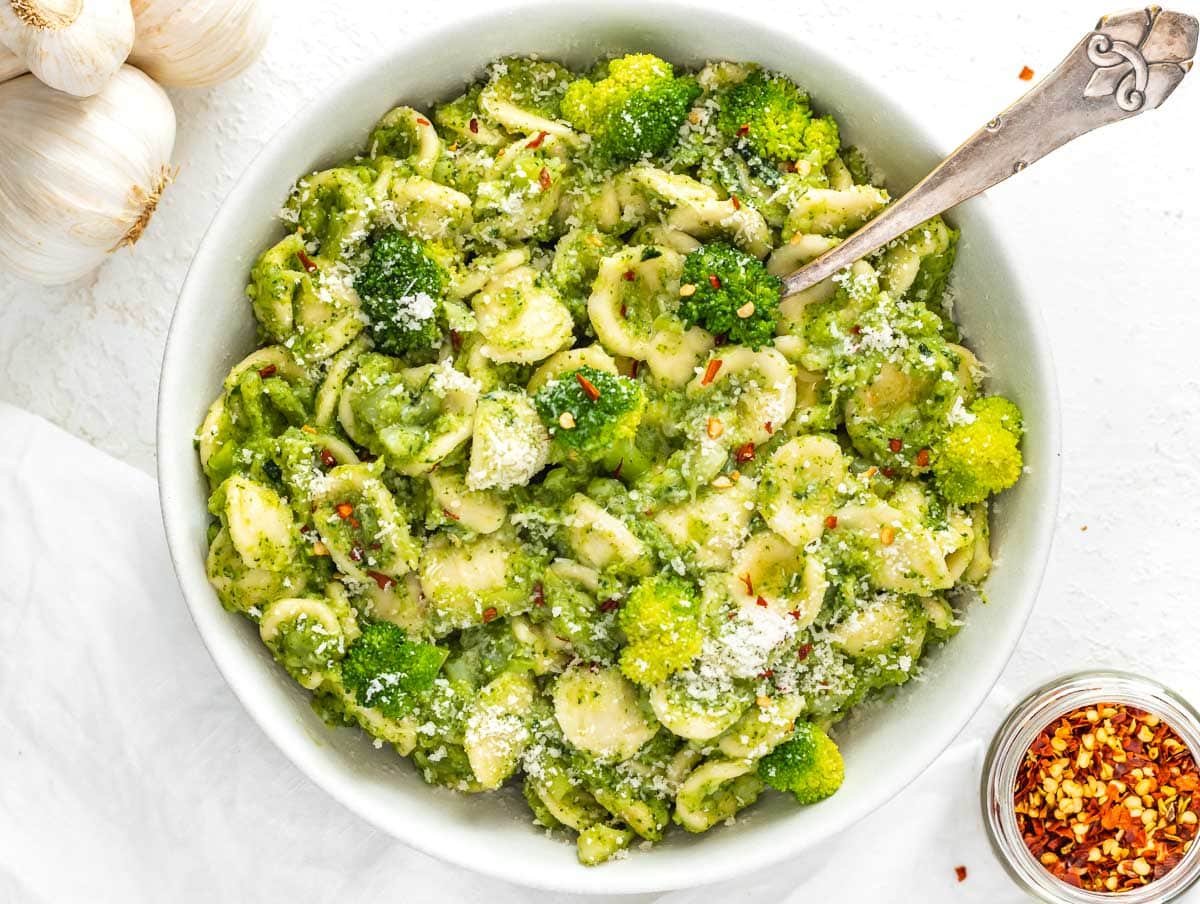 Pasta with broccoli is one of the tastiest, healthiest, and creamiest pasta dishes you can make in about 20 minutes.
This wholesome and green pasta is a vegetarian weeknight dinner that you can make with only six simple ingredients.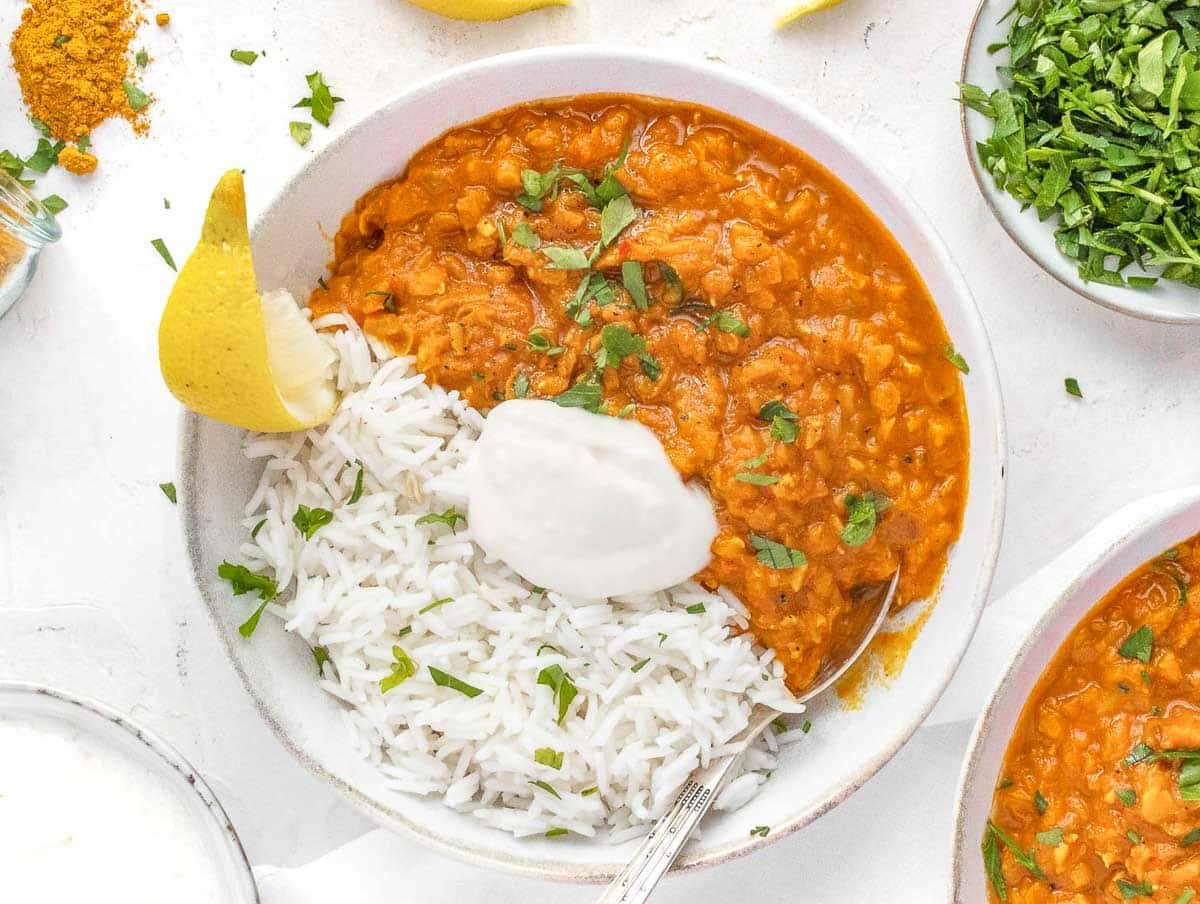 This lentil curry is a creamy and flavorful meal, perfect for those who want to try a healthy vegetarian dish. The spices not only add plenty of taste, but they load this dish with vitamins and antioxidants.
This Indian-inspired meal is without meat, dairy-free, and vegan-friendly.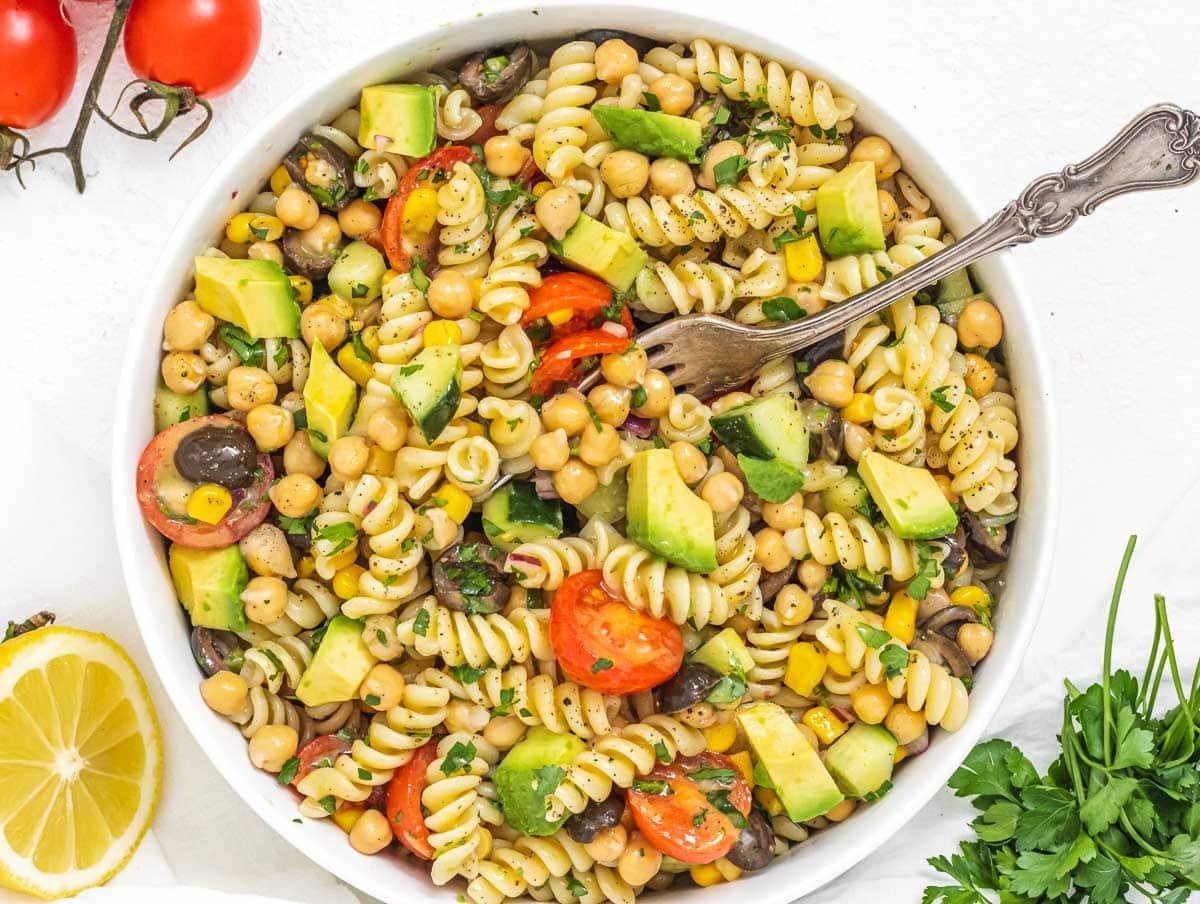 It's excellent for meal prep, potlucks, and picnics, and you can have it for a quick lunch or a healthy dinner. Some days, we even eat this for breakfast.
The salad is perfect for spring, summer, and early autumn. It's versatile, tasty, and packed with vitamins, antioxidants, and plant-based protein from wholesome ingredients.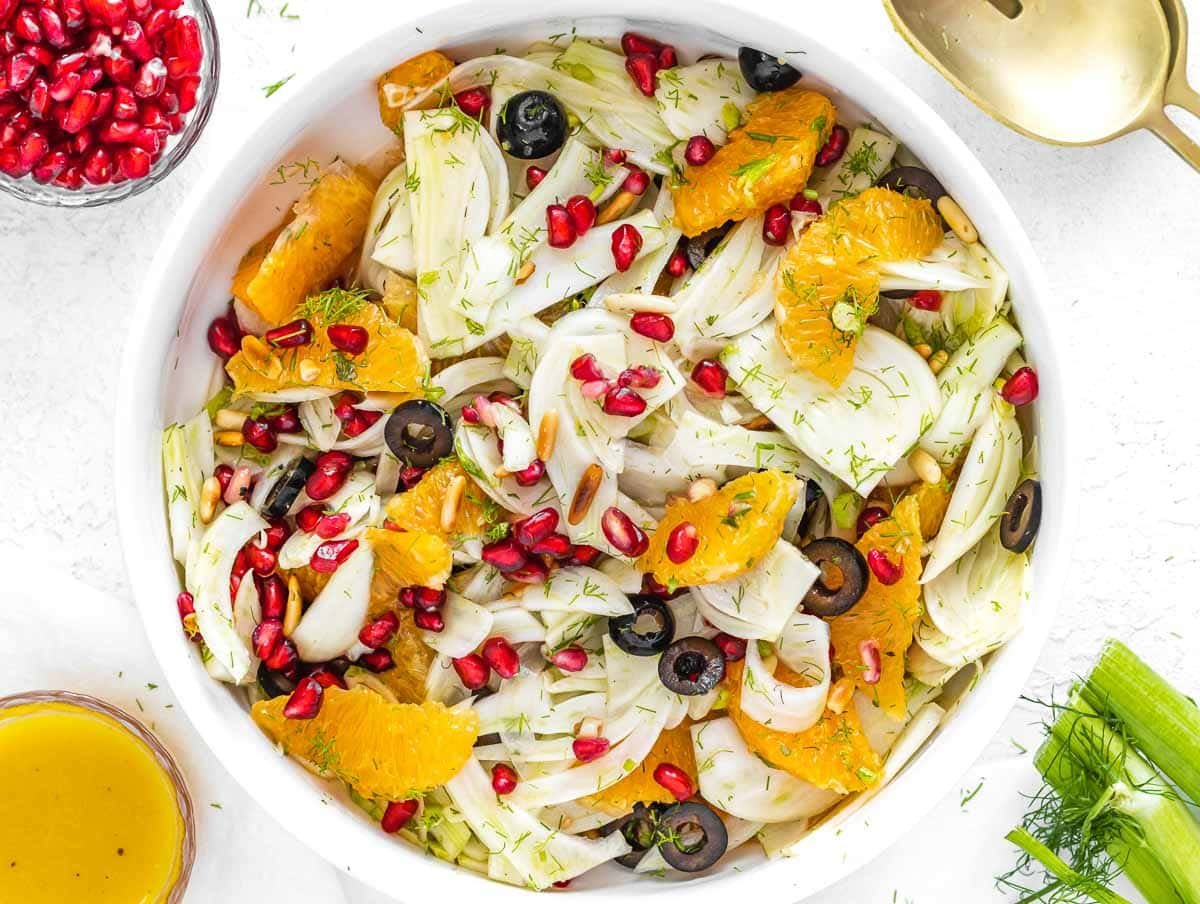 You can make this simple salad recipe in a few minutes with easy-to-find whole-food ingredients.
We think it's the perfect recipe for a delicate vegetarian starter or side dish for a special occasion.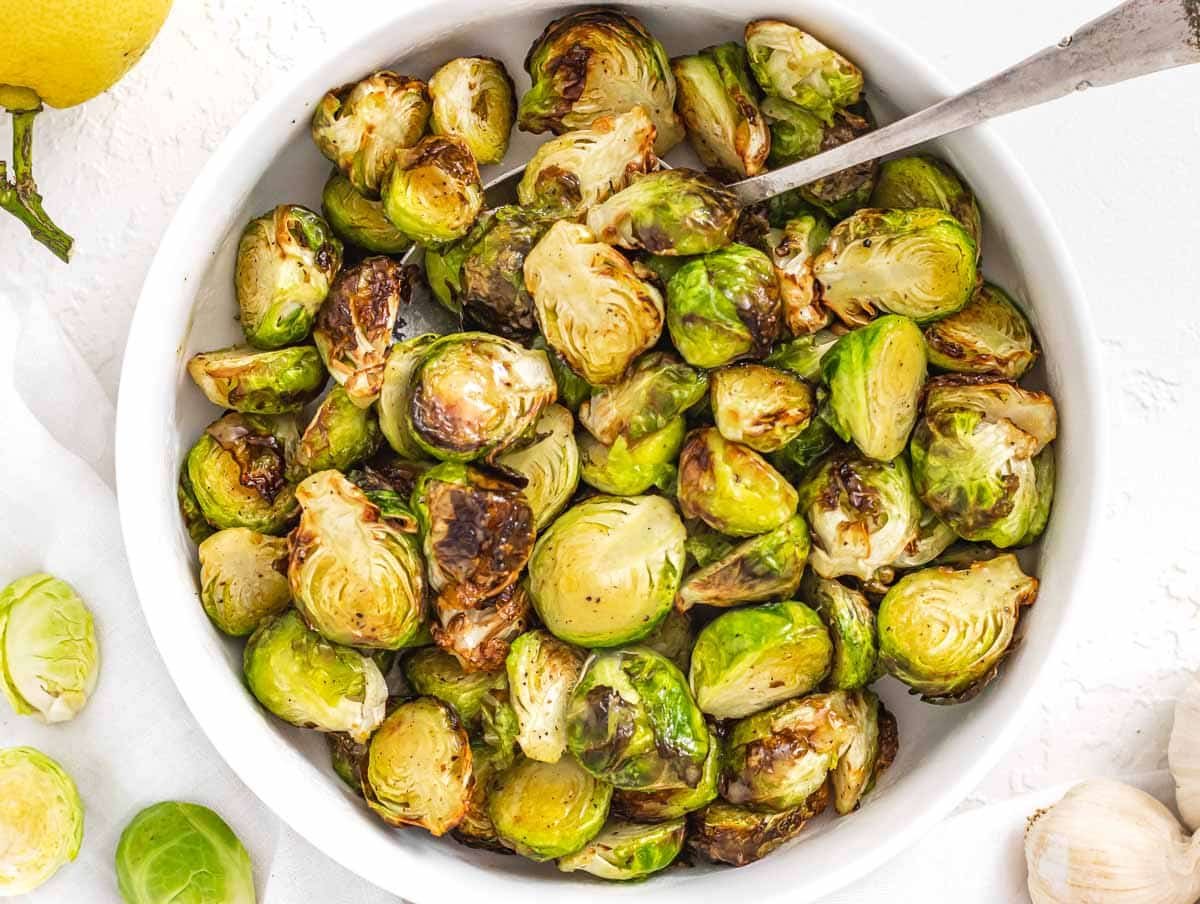 Here is an easy vegetable recipe that pairs with practically any main dish.
Air frying is terrific because it allows you to decrease the amount of oil and reduce the cooking time of a standard oven in half or more.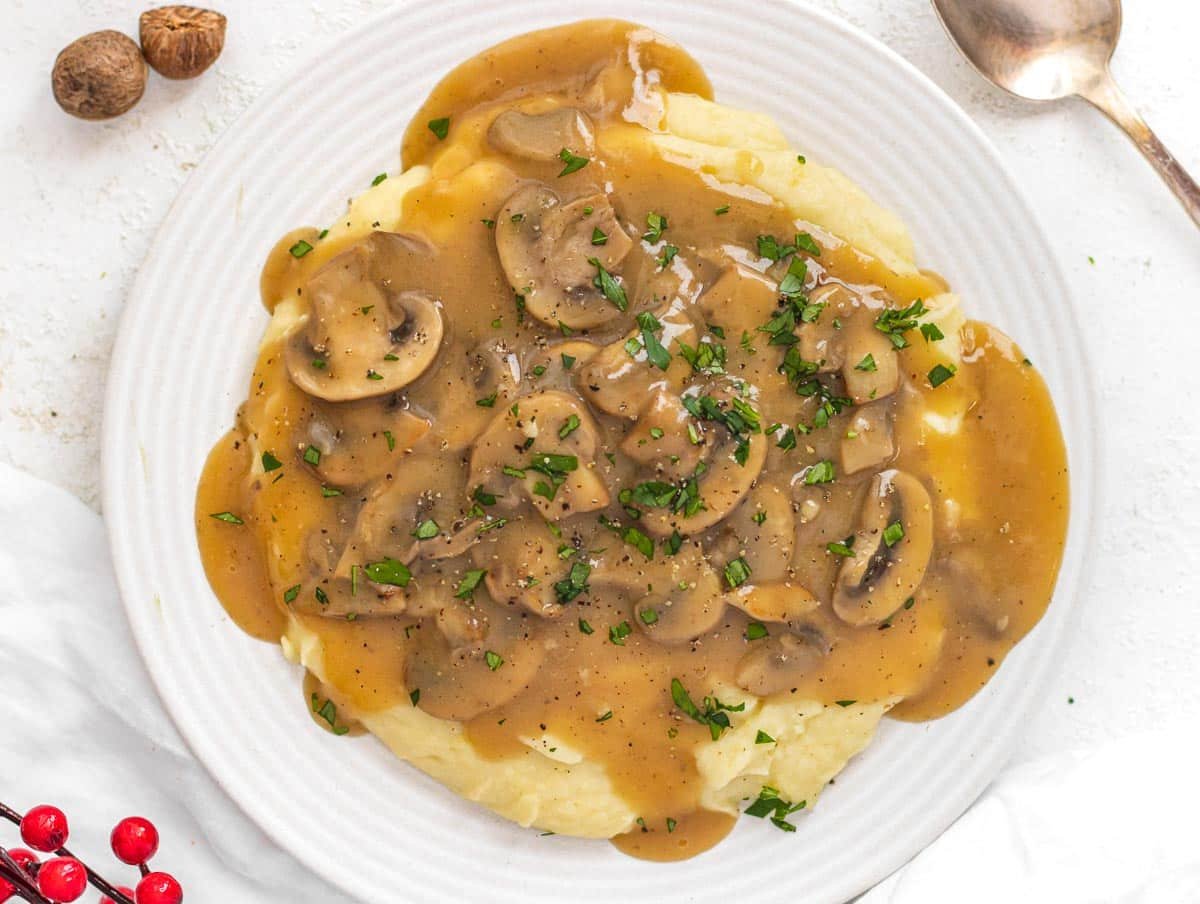 You can make it in less than 20 minutes with simple pantry staples. Also, it tastes so good you won't believe there's no meat in it.
For a creamy vegetarian flavor boost, serve it with mashed potatoes or any of your favorite mains.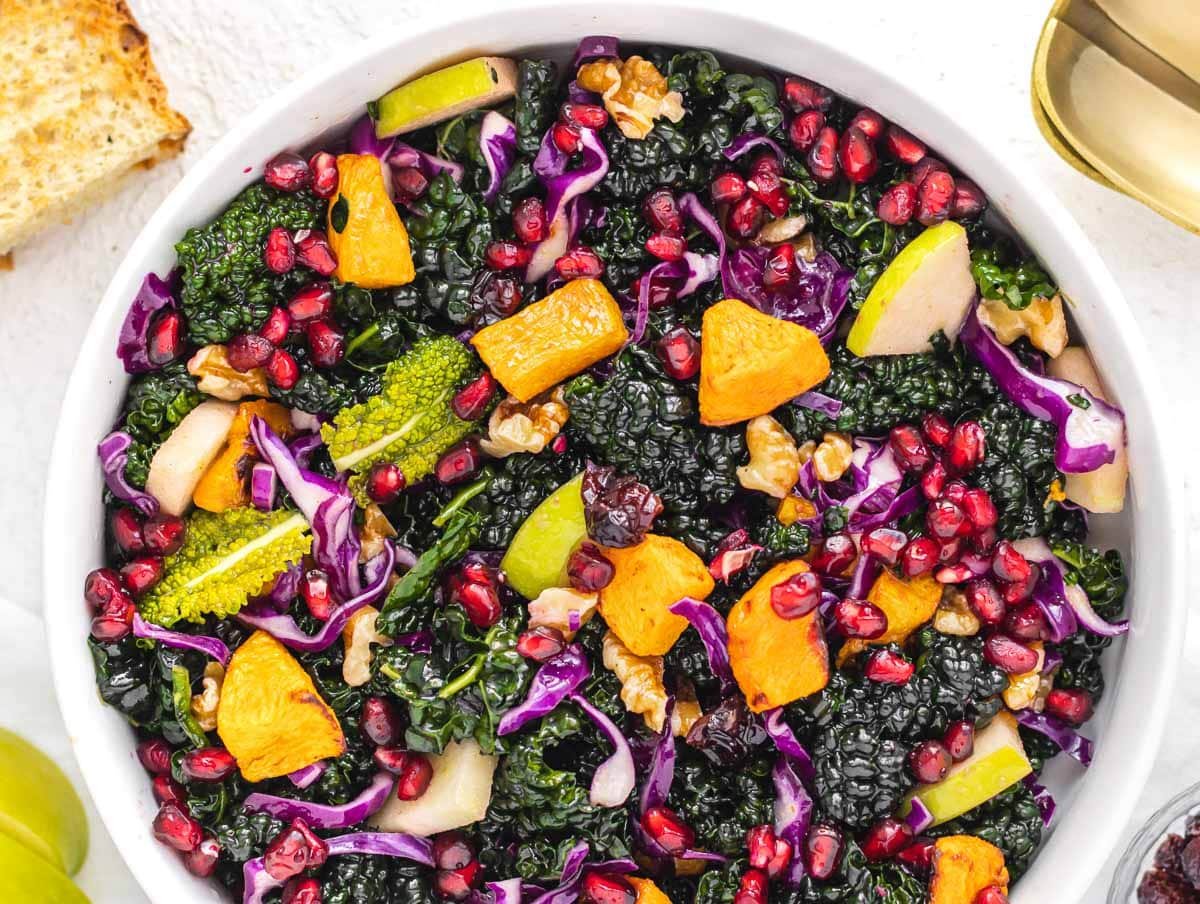 This colorful kale salad is a perfect wholesome side dish, colorful appetizer, or a healthy lunch idea.
It's even better as a make-ahead meal since it stores well in the fridge for several days.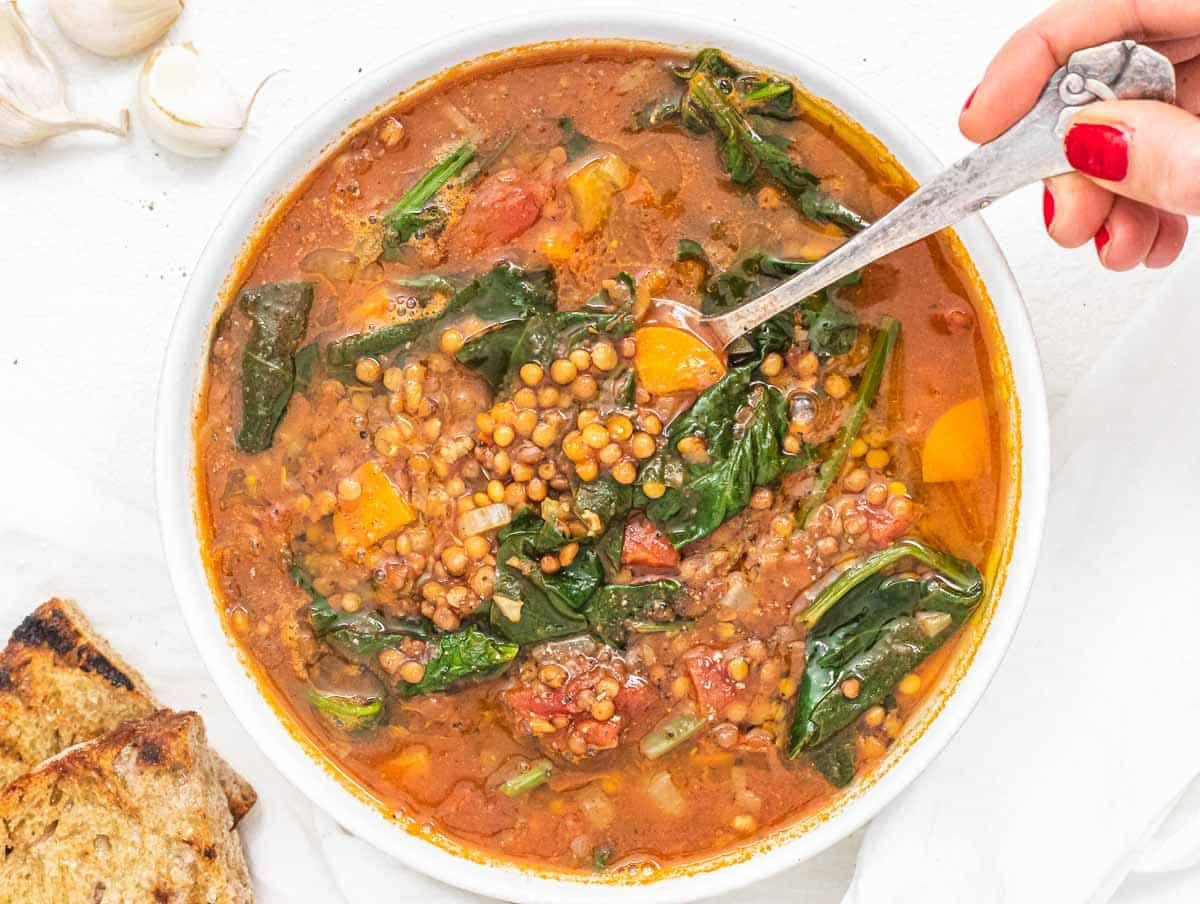 The lentils make the dish nutritious and fulfilling, with texture, protein, iron, and heart and gut-healthy fiber.
You can make a big batch of the soup and store it in the fridge for 3-4 days or freeze it for months. It's a beautiful meal prep recipe.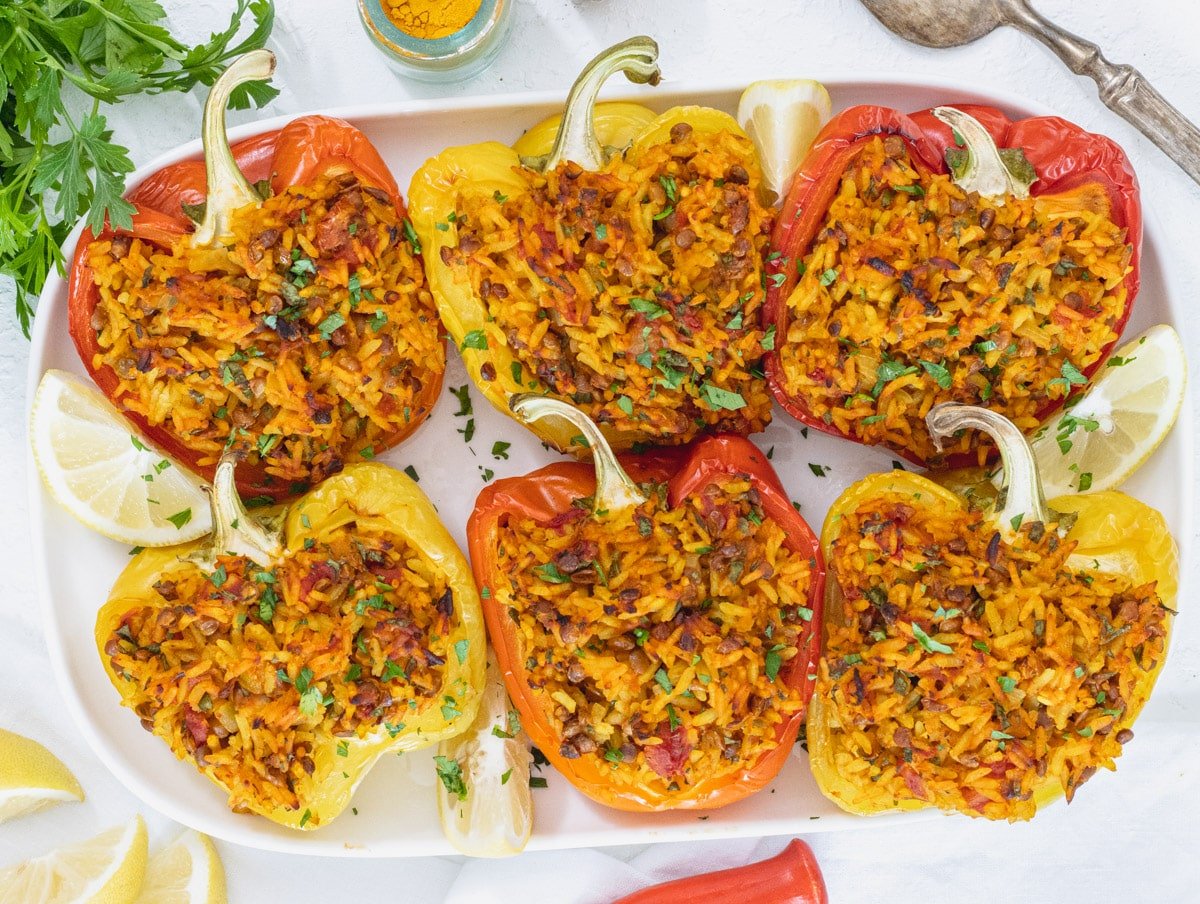 Our stuffed bell peppers are a tasty vegetarian recipe combining rice, lentils, and fragrant spices into a hearty and healthy meal.
The filling absorbs the juice of the bell peppers, and the combination of flavors and textures makes this recipe irresistible.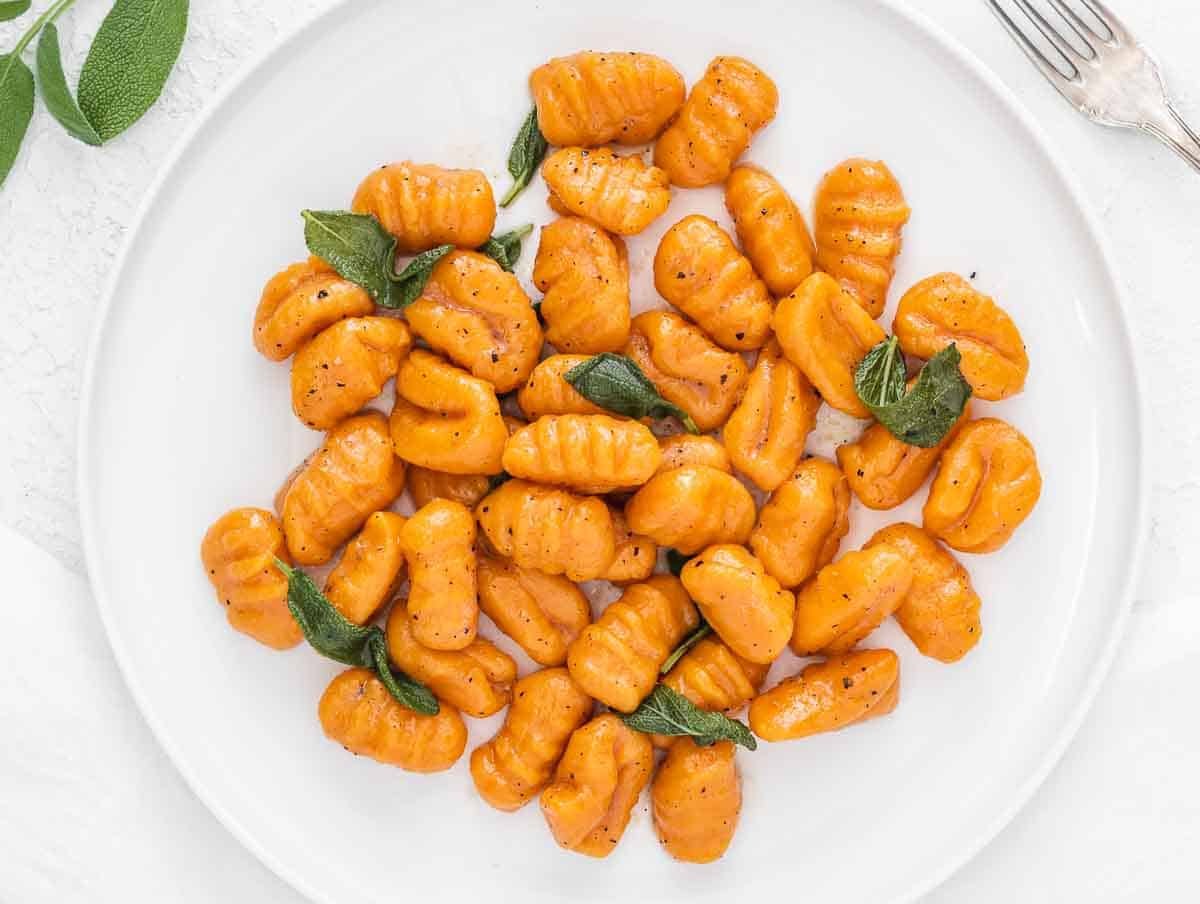 Sweet potato gnocchi is one of our favorite sweet potato recipes, and it falls into our definition of healthy-ish comfort food.
They have a chewy and irresistible texture. They cook in 1 minute, and you can serve them with your favorite sauce - butter and sage, lentil bolognese, or arugula pesto.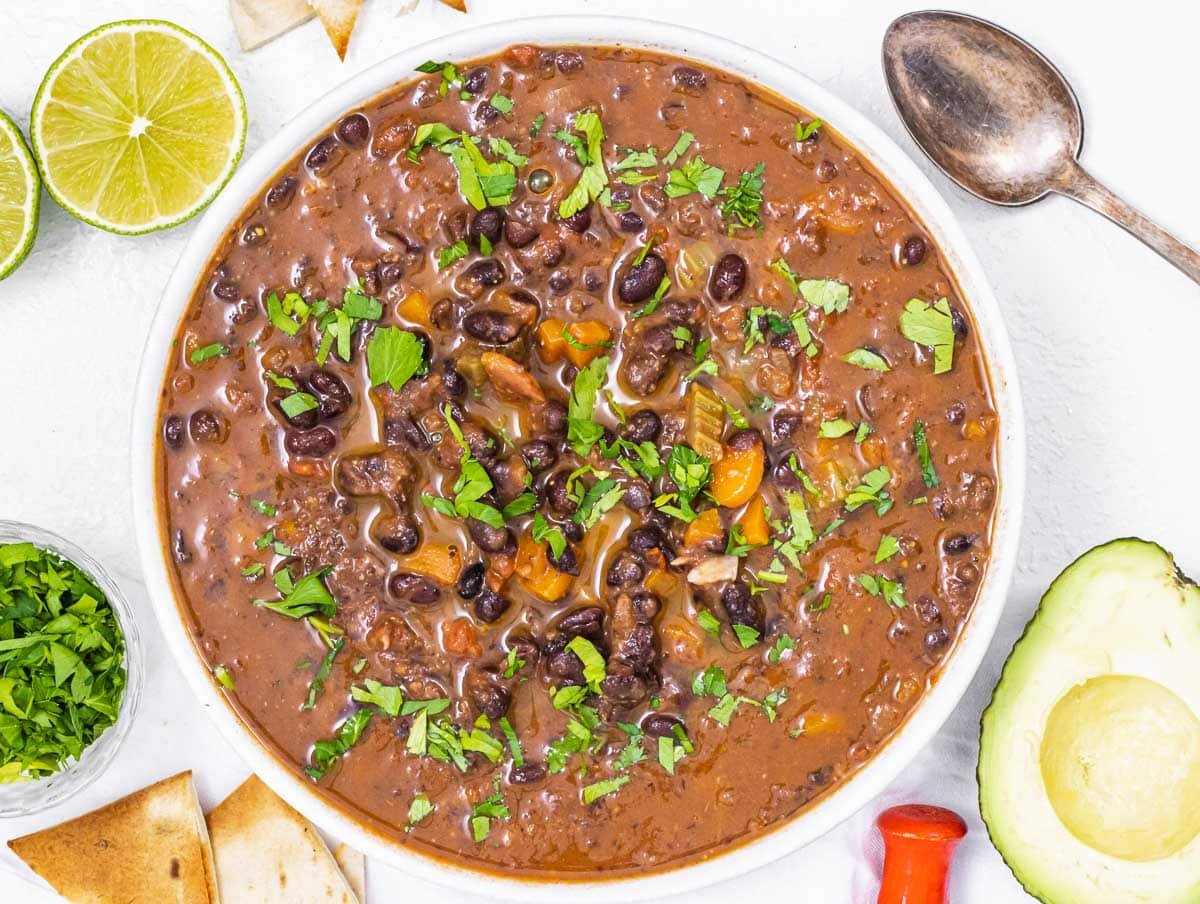 This vegetarian soup recipe is packed with protein and fiber; it'll satisfy your hunger and cravings and make you beg for more.
Black beans add a bold, earthy, and almost meaty flavor, and they pack the recipe with plant-based protein and antioxidants that will make you feel nourished and healthy.
Zucchini boats are a tasty and healthy recipe to enjoy the wonderful flavor of zucchini and lentils.
They are stuffed with a rich vegetarian filling made with lentils, tomatoes, herbs, and walnuts. Our recipe contains no meat, and it's suitable for most diets.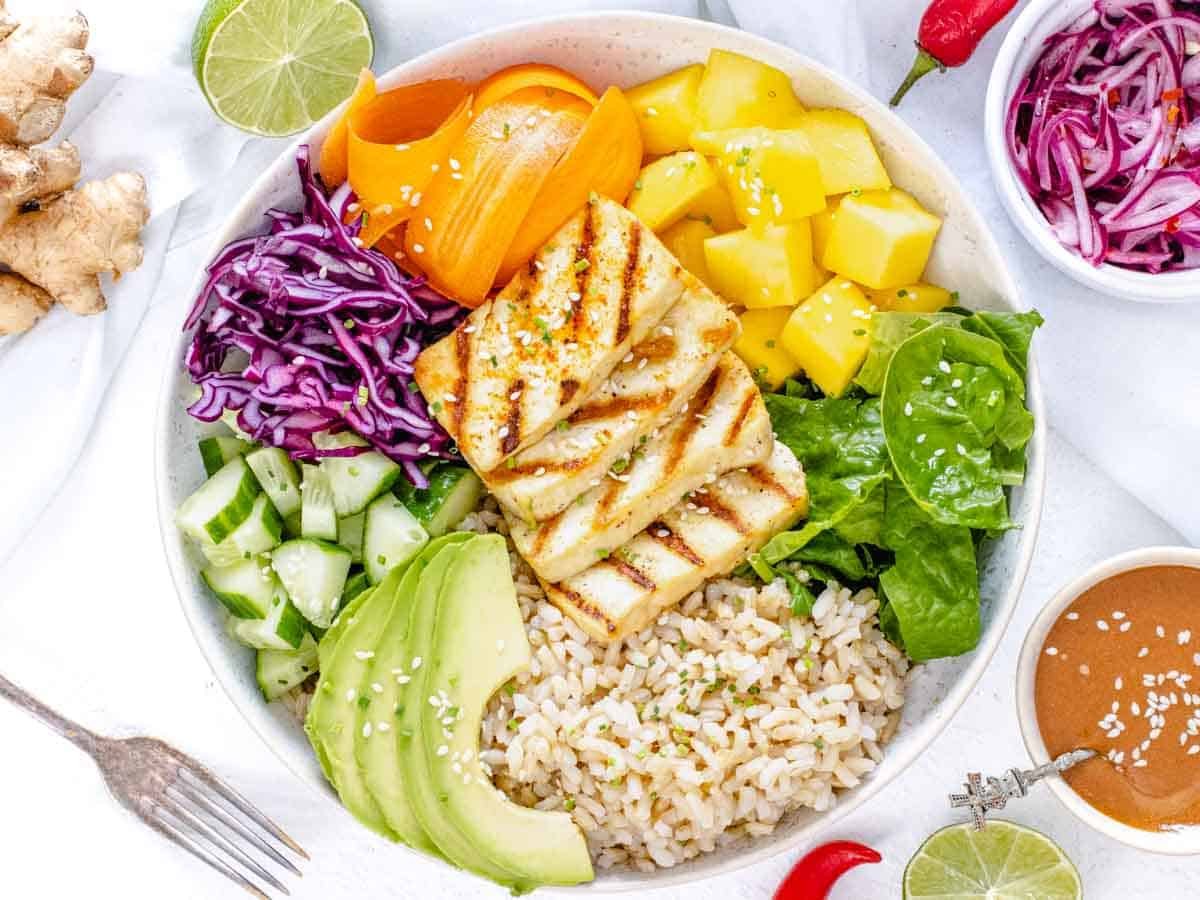 Buddha bowls are an easy and practical way to eat a nutrient-dense and balanced meal in one - well - bowl.
They are like grain bowls and similar to poke bowls, except they don't contain fish or meat and favor plant-based protein.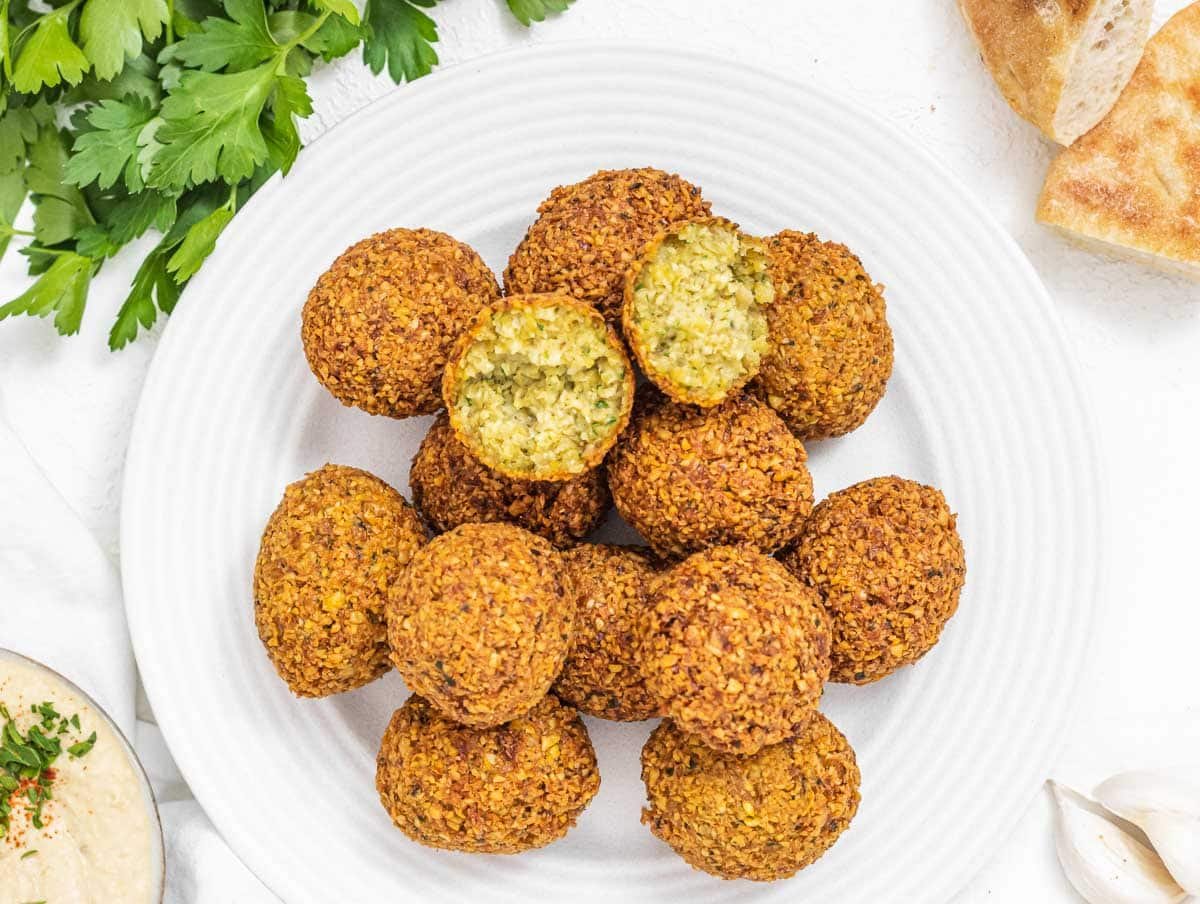 Falafel is a delicious recipe that is also naturally vegetarian and vegan.
Traditional ways of serving it are with hummus, in a sandwich with pita bread, wrapped in flatbread, or in a falafel bowl with salads, pickles, hummus, and more.
This is a delicious Italian-inspired recipe, and you can eat it as an eggplant side dish, appetizer, or mixed with pasta for a healthy and delicious meal.
This way of doing pan-fried eggplant with tomatoes is not only tasty, thanks to the fresh ingredients, but also healthy, as we don't fry the eggplant in oil.
You can make this vegetarian bean soup from scratch in less than 45 minutes and store it in the refrigerator for several days.
We use kale, chard, and savoy cabbage as leafy greens, white beans, and sourdough bread.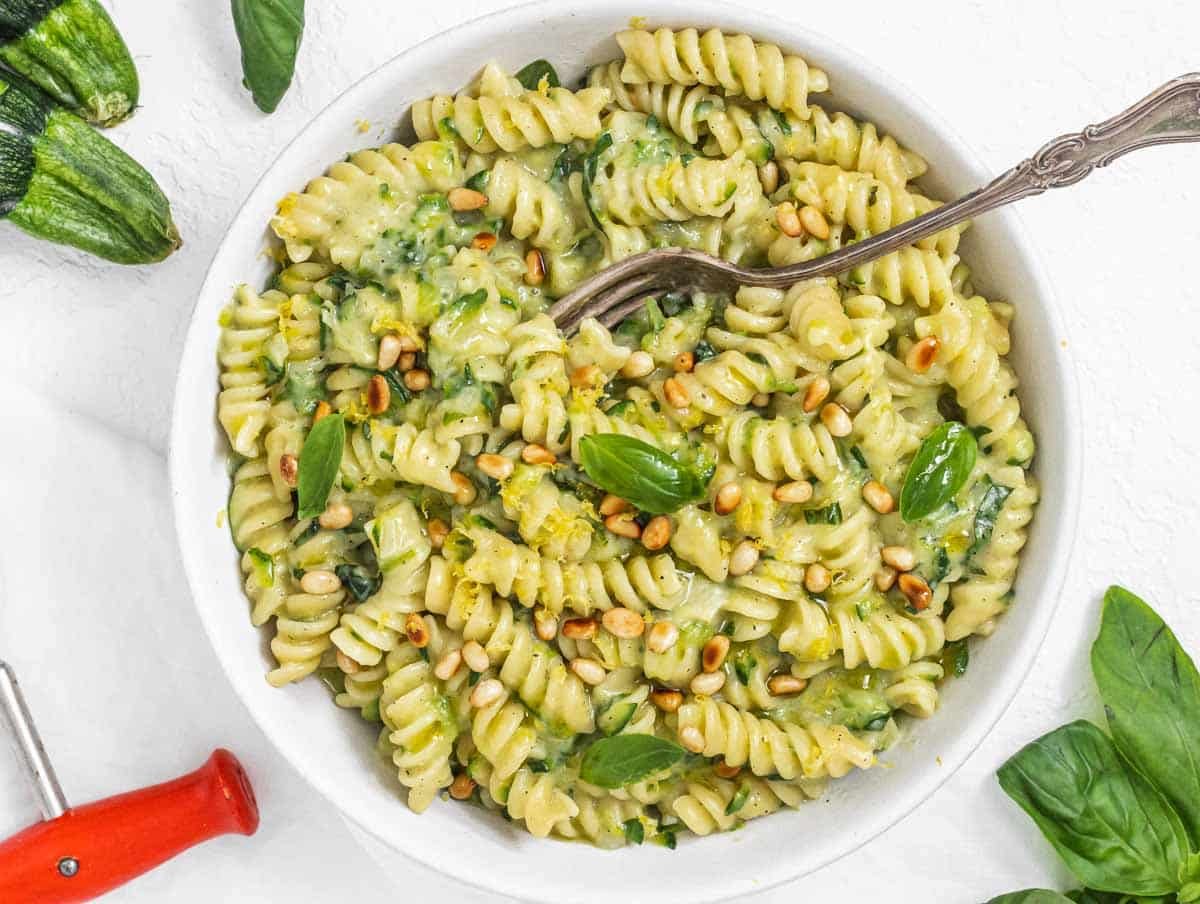 The dish comes together in about 20 minutes with grated zucchini, Greek-style yogurt, and short pasta.
It's nutritious, creamy, fulfilling, light, and zesty, and makes a healthy vegetarian recipe.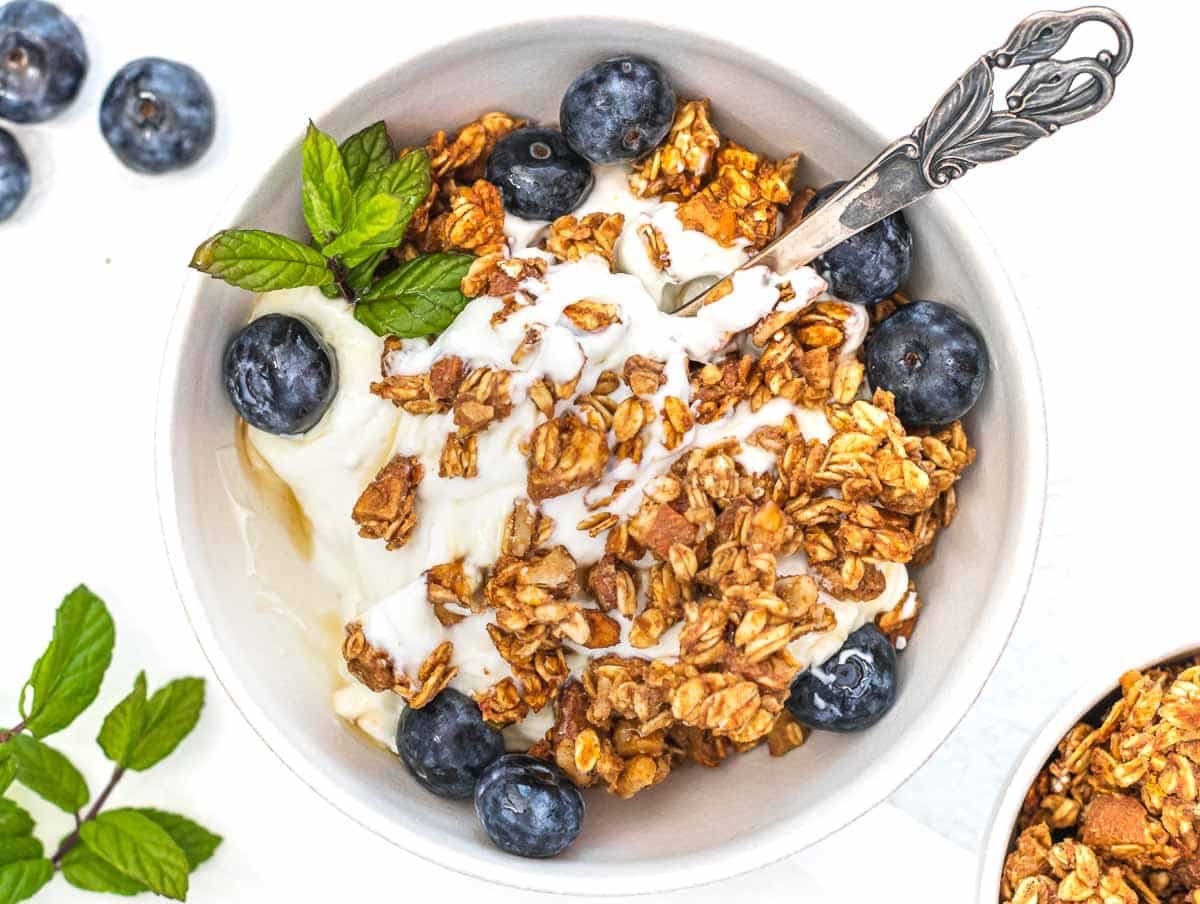 Our homemade granola recipe is healthy and tasty without oil or refined sugar.
It's a great breakfast idea and snack as it's easy to make in less than 30 minutes and will give you sustained energy for many hours thanks to its wholesome ingredients.
Making vegetable curry is easy, and it's one of our favorite ways of making a vegetarian dinner with bursting flavor.
You'll love this recipe because it's ready in about 30 minutes, you can make it with your favorite fresh or frozen veggies, and leftovers keep well for several days.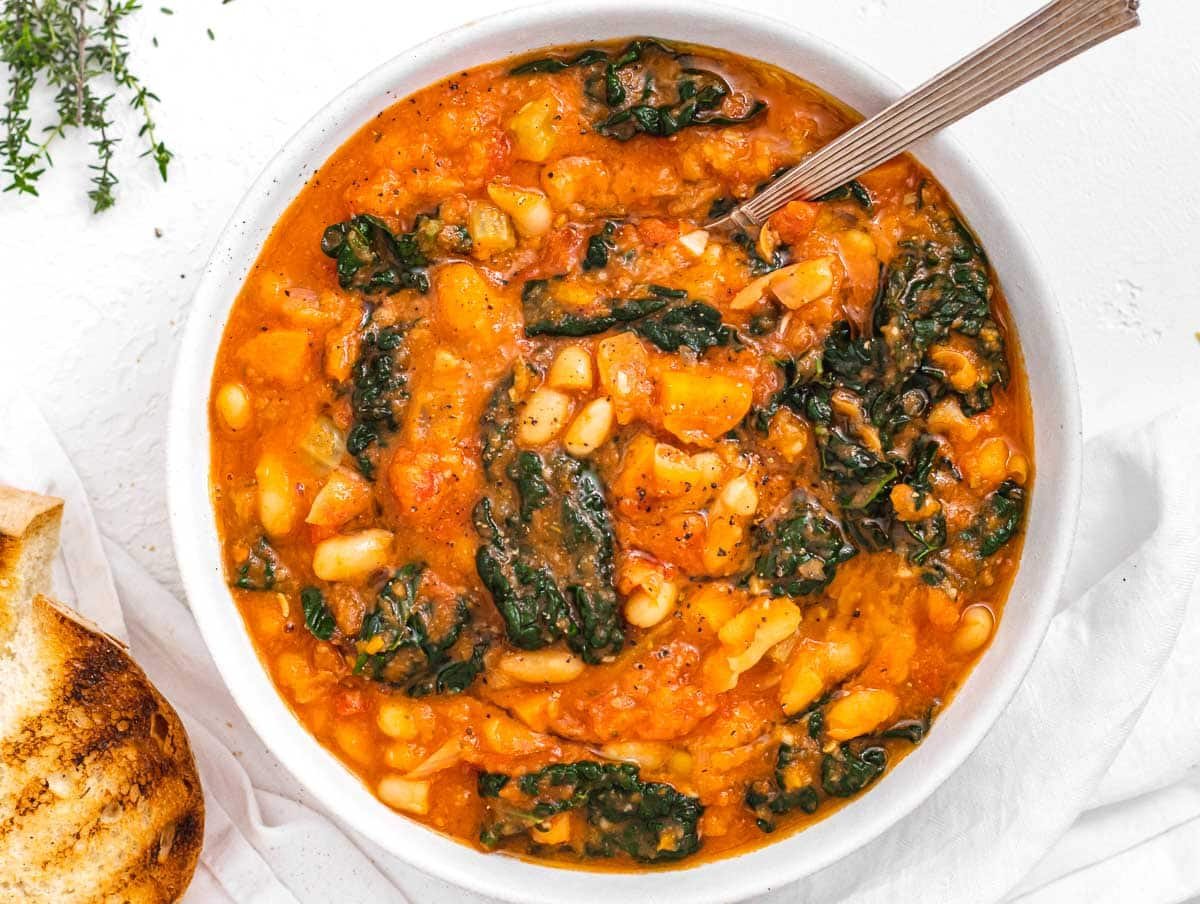 Kale is a superfood, and when mixed with nutritious white beans, veggies, herbs, and tomatoes, it's a hearty vegetarian meal.
We eat this soup as a remedy against winter blues and cold winter days. The rich taste and irresistibly creamy texture conquered our hearts (and tummies).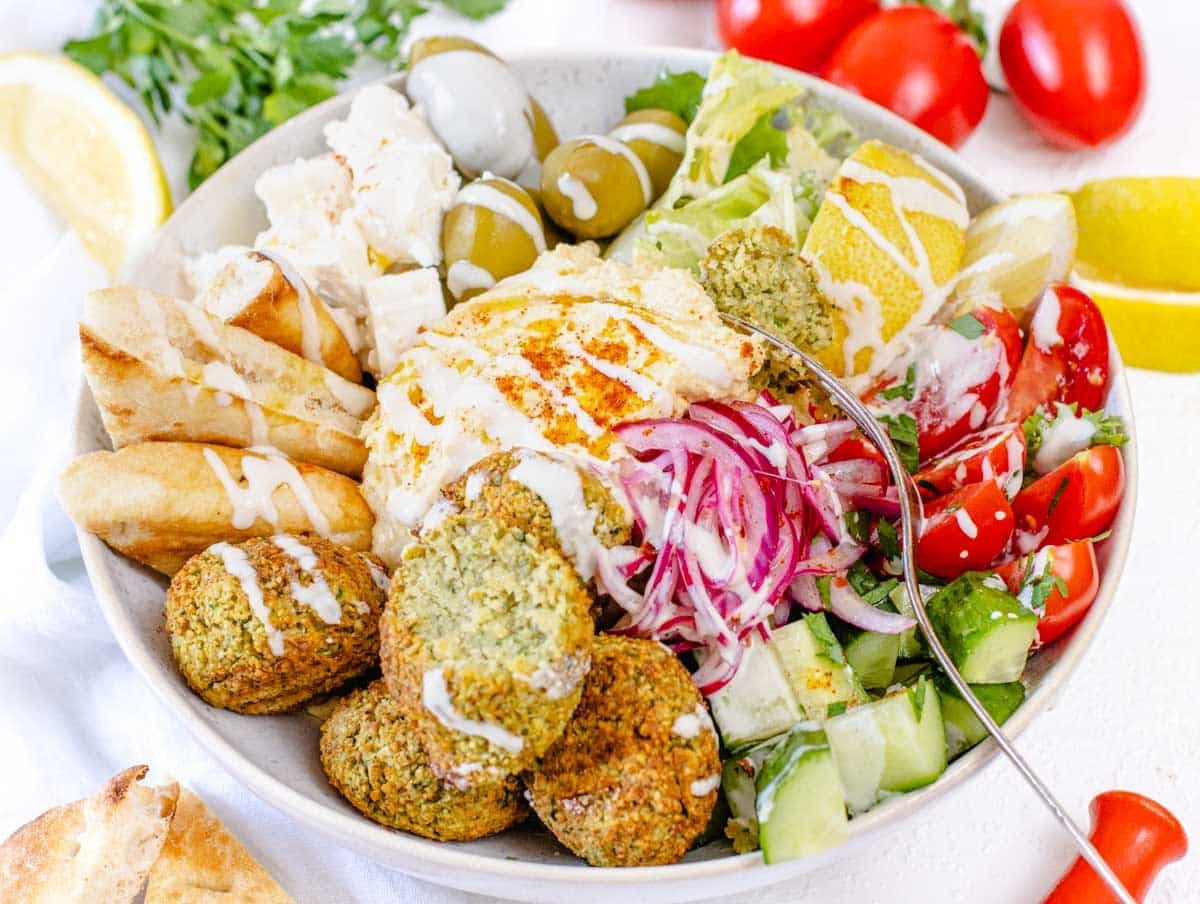 With this Mediterranean bowl, we wanted to combine our favorite Mediterranean dishes, such as hummus and pita bread, into one healthy, tasty, and fulfilling dish.
With simple storebought or homemade ingredients, you can make an authentic Mediterranean feast that is easy, healthy, and delicious.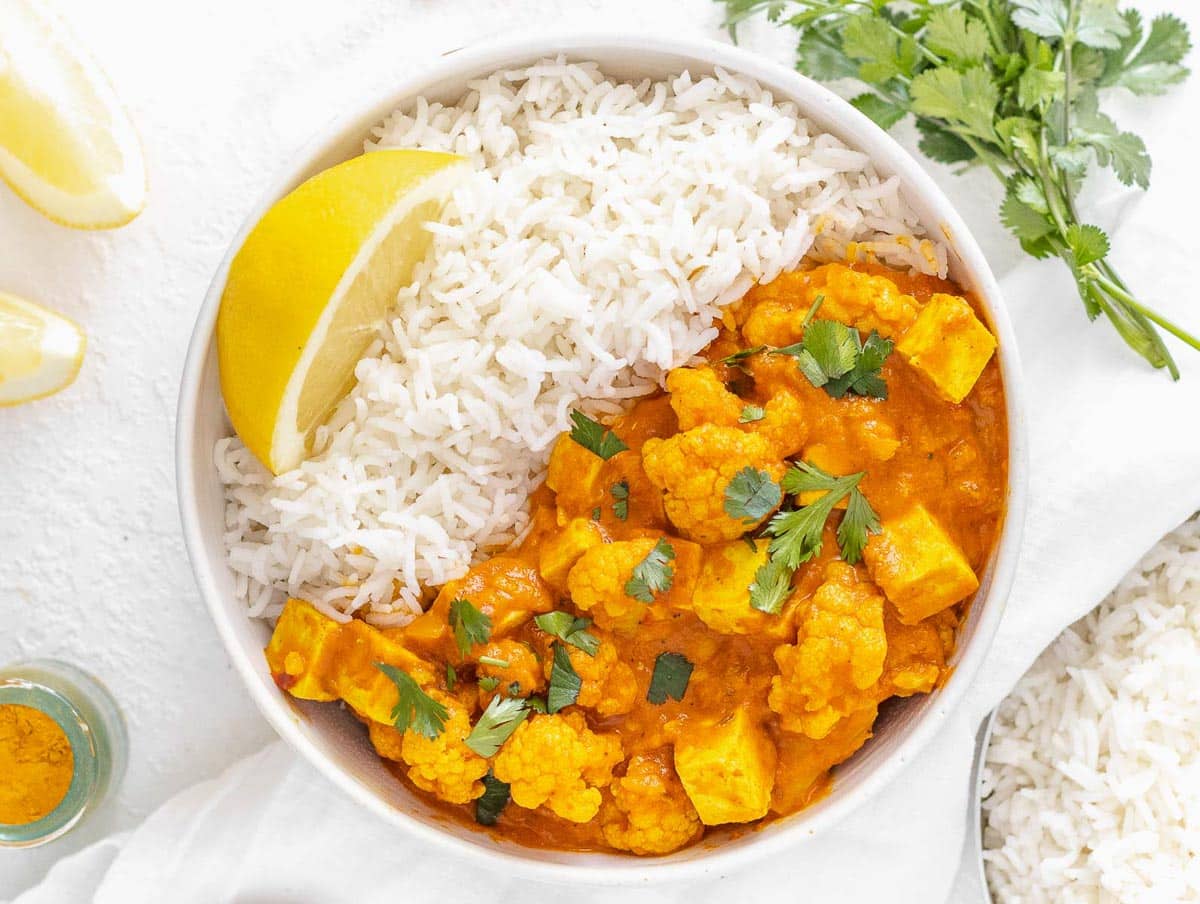 Our tofu curry is simple, healthy, tasty, family-friendly, and fulfilling; everyone at the table will take seconds.
The coconut milk softens the flavors and creates a rich tofu curry with a creamy texture that is delicate to the palate. It's excellent for all eaters, as it's a vegetarian, vegan, and gluten-free dish.
More healthy vegetarian recipes
For more meat-free and wholesome recipes, check out these reader favorites:
For many more 30-minute meal ideas, check out our 30-minute meal category page.
Recipe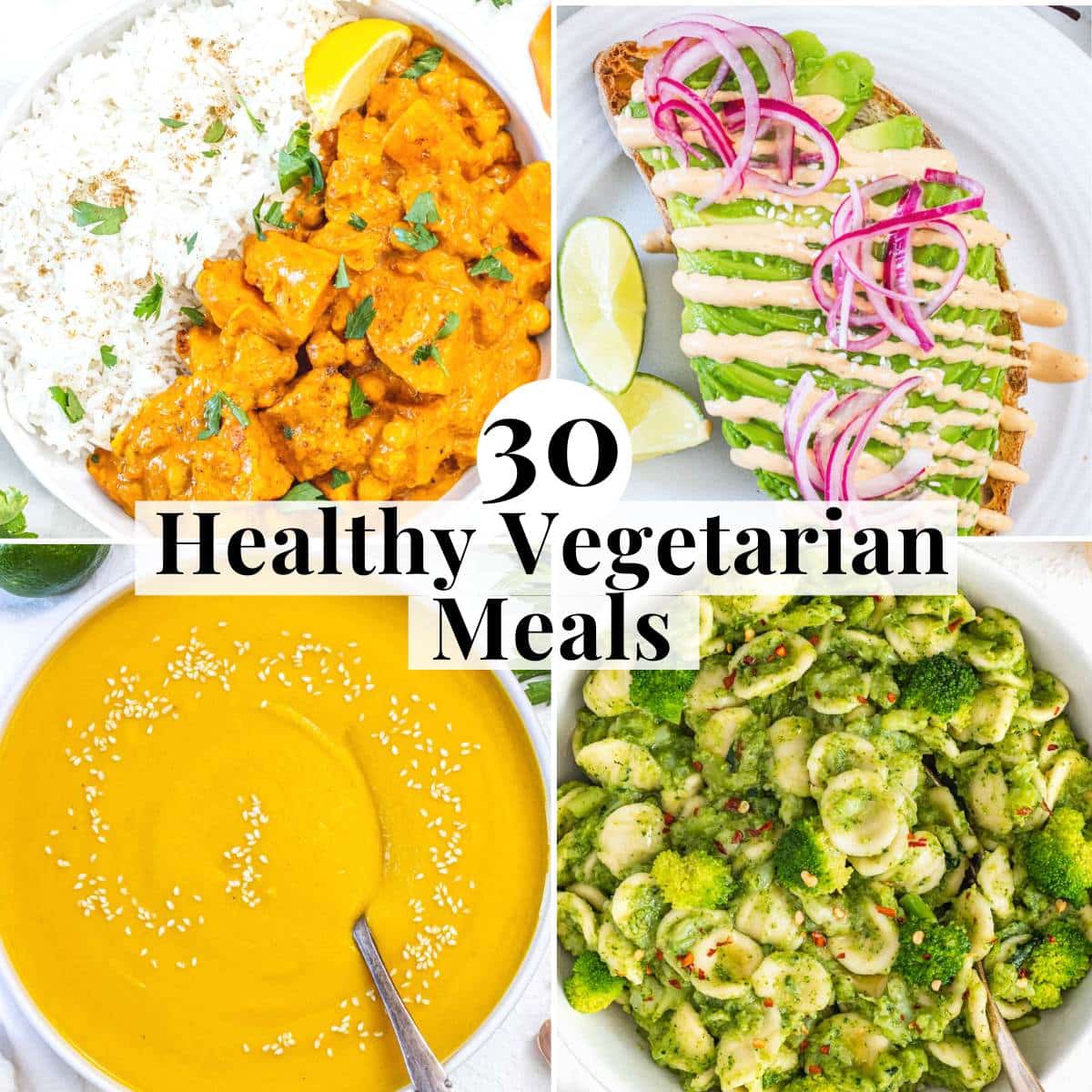 Healthy Vegetarian Recipes
Sweet potato curry is a healthy vegetarian meal where sweet potatoes are simmered in an Indian-inspired curry until they are creamy, tender, and aromatic.You'll love this dish because it's healthy, cozy, and perfect for meal prep. It's delicious with fresh cilantro, fresh lime, and a dollop of yogurt.
Ingredients
1

tablespoon

olive oil

1

onion

chopped

3

cloves

garlic

grated

1

teaspoon

ginger

grated

2

teaspoons

curry powder

1

teaspoon

ground cumin

1½

teaspoon

turmeric powder

optional

½

teaspoon

ground coriander

optional

⅓

teaspoon

red pepper flakes

2

cups

vegetable broth

1

can (15 oz)

crushed tomatoes

1

can (15 oz)

chickpeas

or 1½ cups of cooked chickpeas

2

pounds

sweet potatoes

peeled and cut into large bite-size chunks

1

teaspoon

salt

⅛

teaspoon

black pepper

1

can (14 oz)

coconut milk

1

teaspoon

garam masala

optional

serve it with

squeezed lime or lemon, fresh cilantro, basmati rice, yogurt
Instructions
Peel and cut 2 pounds sweet potatoes into large bite-size chunks.

Warm 1 tablespoon olive oil in a large pot, then add 1 onion (chopped) and fry for 5 minutes.Add 3 cloves garlic (grated) and 1 teaspoon ginger (grated), and fry for 1 minute.Add 2 teaspoons curry powder, 1 teaspoon ground cumin, 1½ teaspoon turmeric powder, ½ teaspoon ground coriander, and ⅓ teaspoon red pepper flakes.Toast for 1 minute.

Add 2 cups vegetable broth, 1 can (15 oz) crushed tomatoes, 1 can (15 oz) chickpeas (drained), and the diced sweet potatoes.Season with 1 teaspoon salt and ⅛ teaspoon black pepper, and simmer for 20 minutes.

Add 1 can (14 oz) coconut milk and simmer for 10 minutes until the sweet potatoes are fork-tender and the curry is creamy.Turn the heat off, add 1 teaspoon garam masala and give it a final stir.

Serve sweet potato curry on basmati rice with cilantro, lime, and a dollop of yogurt.
Video Recipe
Quick & Tasty Sweet Potato Curry
Notes
Nutrition information is an estimate for one serving of sweet potato curry out of four servings, without rice.
STORAGE
Make ahead: Sweet potato curry is a great meal prep recipe because the curry becomes more flavorful on the second and third days.
Refrigerator: Store leftovers in an airtight container in the fridge for up to 4 days.
Reheat in the microwave for 2 to 3 minutes. Add a couple of tablespoons of water if the curry is too thick.
Freezer: sweet potato curry freezes well. Let it cool down completely at room temperature, then transfer it into a freezer-friendly container and freeze for up to 3 months.
Thaw: in the microwave or the fridge over a few hours; reheat in the microwave with a couple of tablespoons of water stirred in.
ALSO ON THIS PAGE
Nutritional Values
Nutrition Facts
Healthy Vegetarian Recipes
Amount per Serving
% Daily Value*
* Percent Daily Values are based on a 2000 calorie diet.
Did you like this recipe?
Leave us a comment below or find us on Instagram, YouTube, Pinterest, TikTok, and Facebook.
If you liked these healthy vegetarian recipes, you might also enjoy: